Game Guides
Let's Play Looney Tunes: World of Mayhem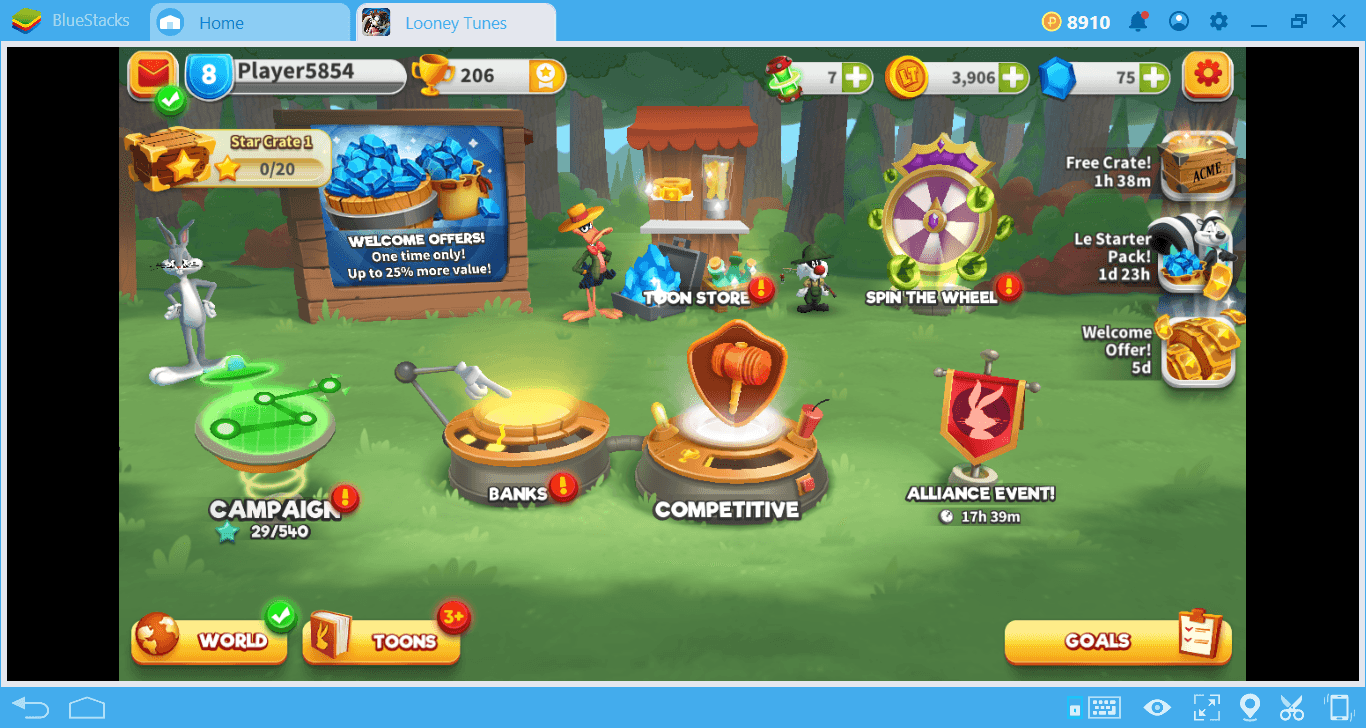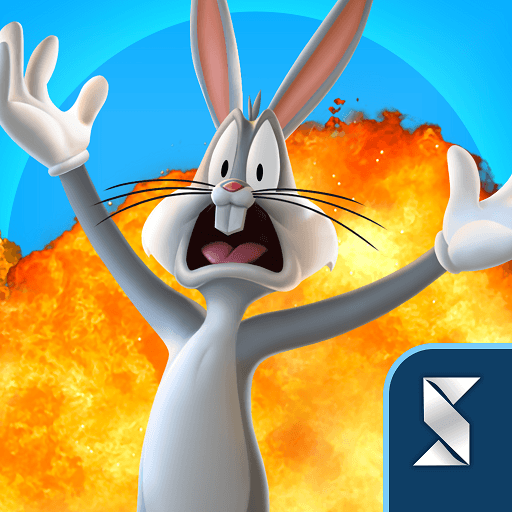 Are you ready to enter the wacky world of Looney Tunes and build an army of hundreds of toons? World of Mayhem released recently and we already did our review of the game, you can read it here.
Now that you are ready to start your Looney Tunes adventure, you must read this BlueStacks Guide to help you with all the information you need to get a headstart in this game. We will gather the toons scattered around the world, set up a team of the best ones, and take our revenge on Martin. You're in for a fun-filled journey, without further ado, let's get to it.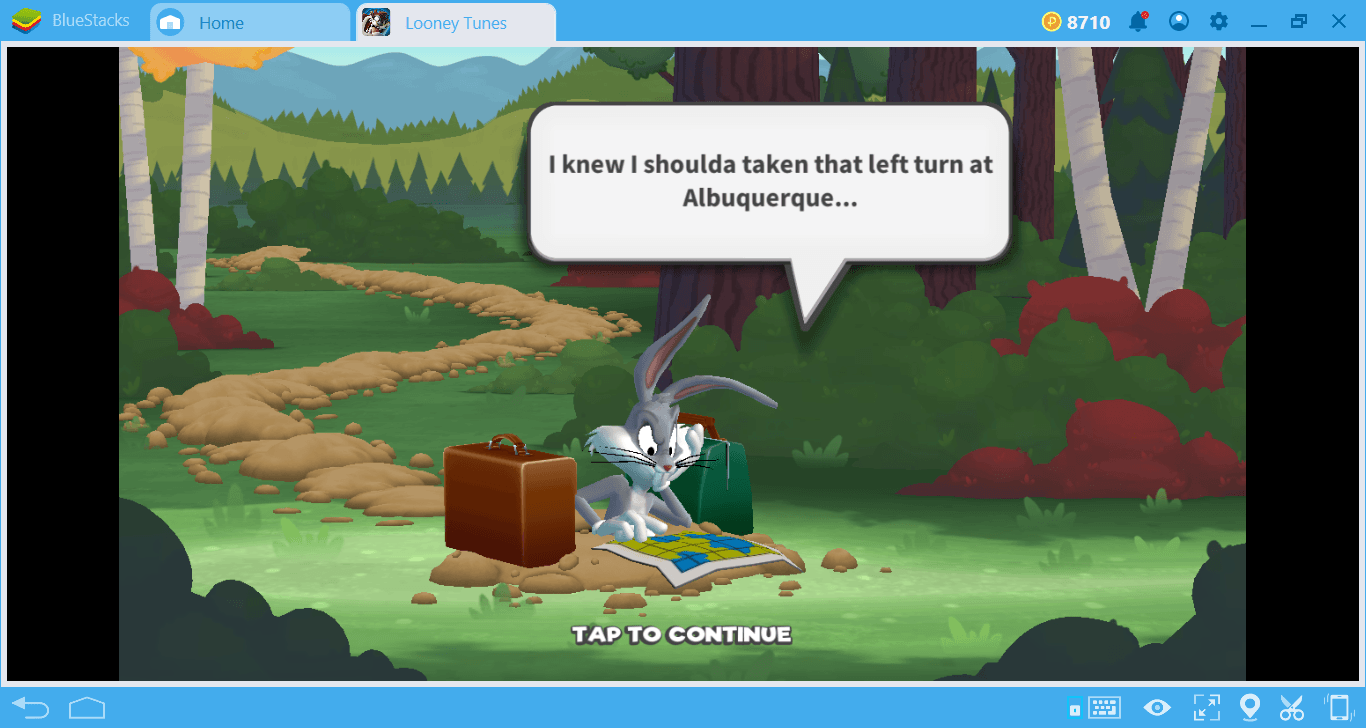 The Wacky World of Looney Tunes
The main interface of the game looks quite "crowded". There will be very few options available in the beginning, but you will see that all options become active before you reach level 10. This is the first difference of Looney Tunes: Unlike similar games, you can activate all the features of the game even after a few hours of gameplay.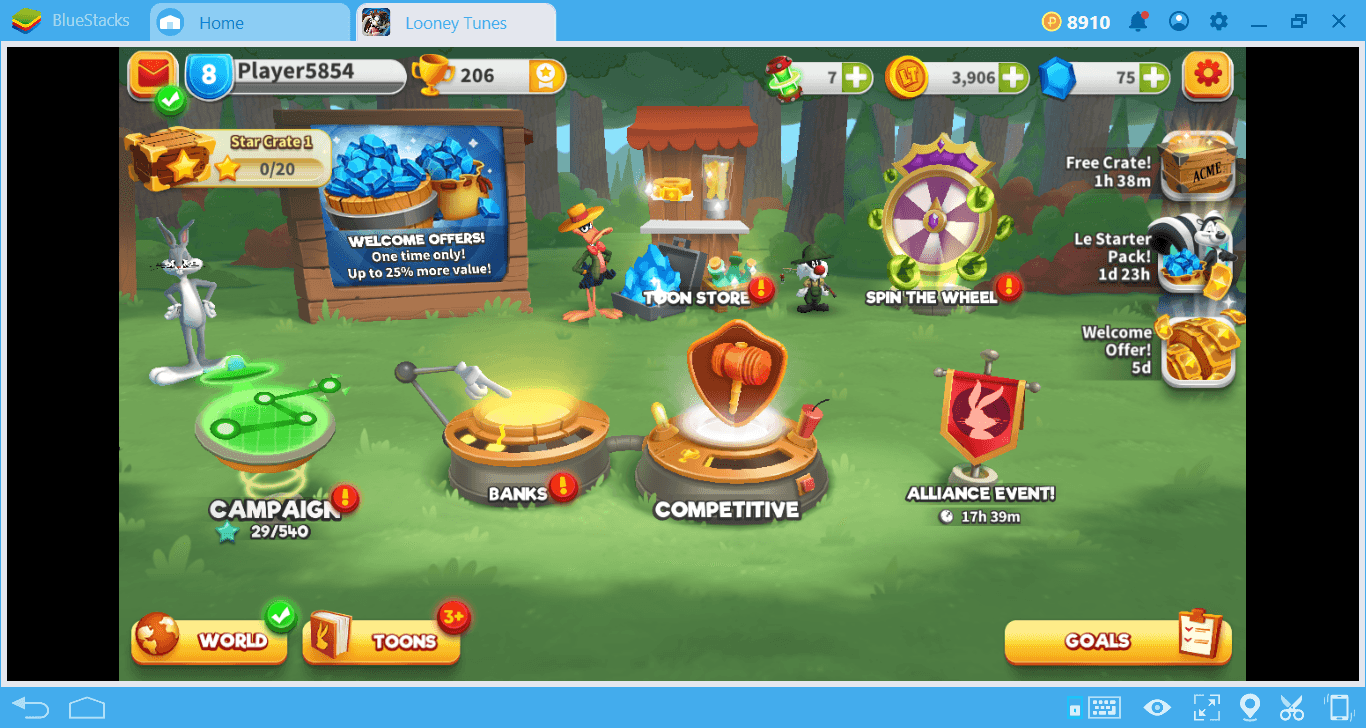 Let's explain each option on the interface separately.
Campaign: The main story missions of the game can be found here. There are 6 chapters in total and 3 acts in each chapter. There are 10 missions in each act. So, you can complete 180 missions in total. All of the missions require you to fight against enemy toons. You can re-play the completed missions up to 3 times. You will continue to win prizes every time, which are XP points, LT coins, and in-game resources. You'll also get the re-atomizer parts you'll use to summon new toons from campaign missions.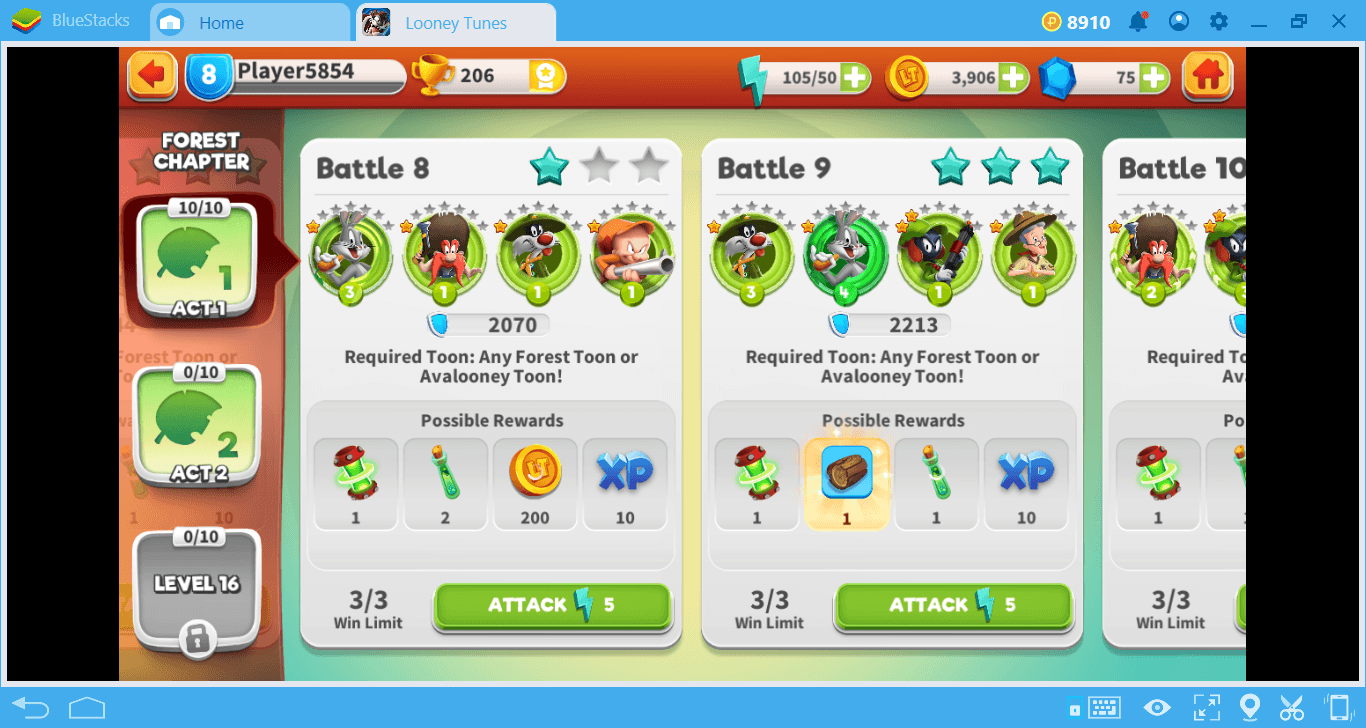 Banks: Looney Tunes has an original feature: crates. These are loot boxes that you can win for free every 8 hours. These crates award in-game resources and LT coins. The top-tier crates award toon pieces too. If you do not want to wait 8 hours, you can use the "competitive" menu described below to steal the crates of other players. After you get a crate, you have two options: You can keep it or open it immediately in exchange for gems. If you choose to keep it, other players may try to steal your crate. But the longer you keep a crate, the more rewards you receive. You can store up to 4 crates at the same time.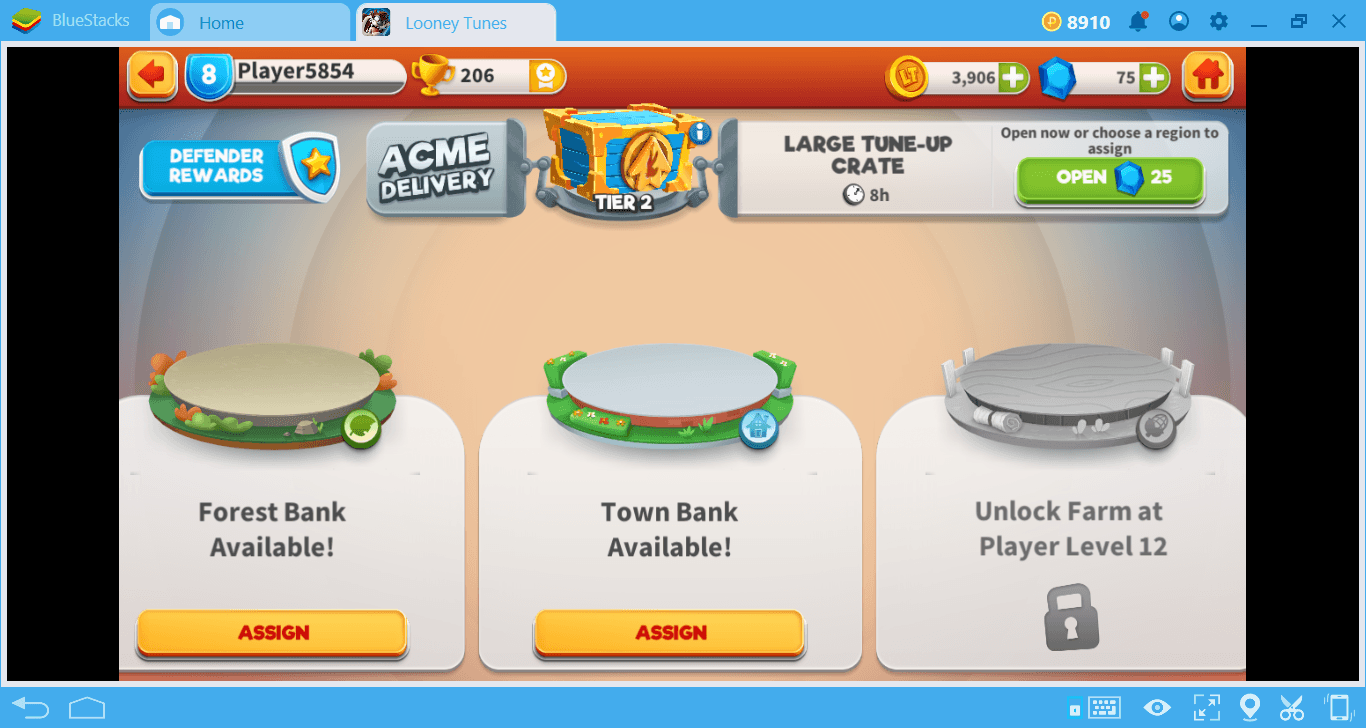 Competitive: This menu opens the game's PvP system. As we mentioned above, you can try to steal the crates of other players. To do this, you will need to use the competitive screen. Actually, you don't fight against the players – each player forms a team to protect his crate and the battles are automatic. So you can also attack players who are offline. Every crate you steal successfully lets you rise on a global scoreboard.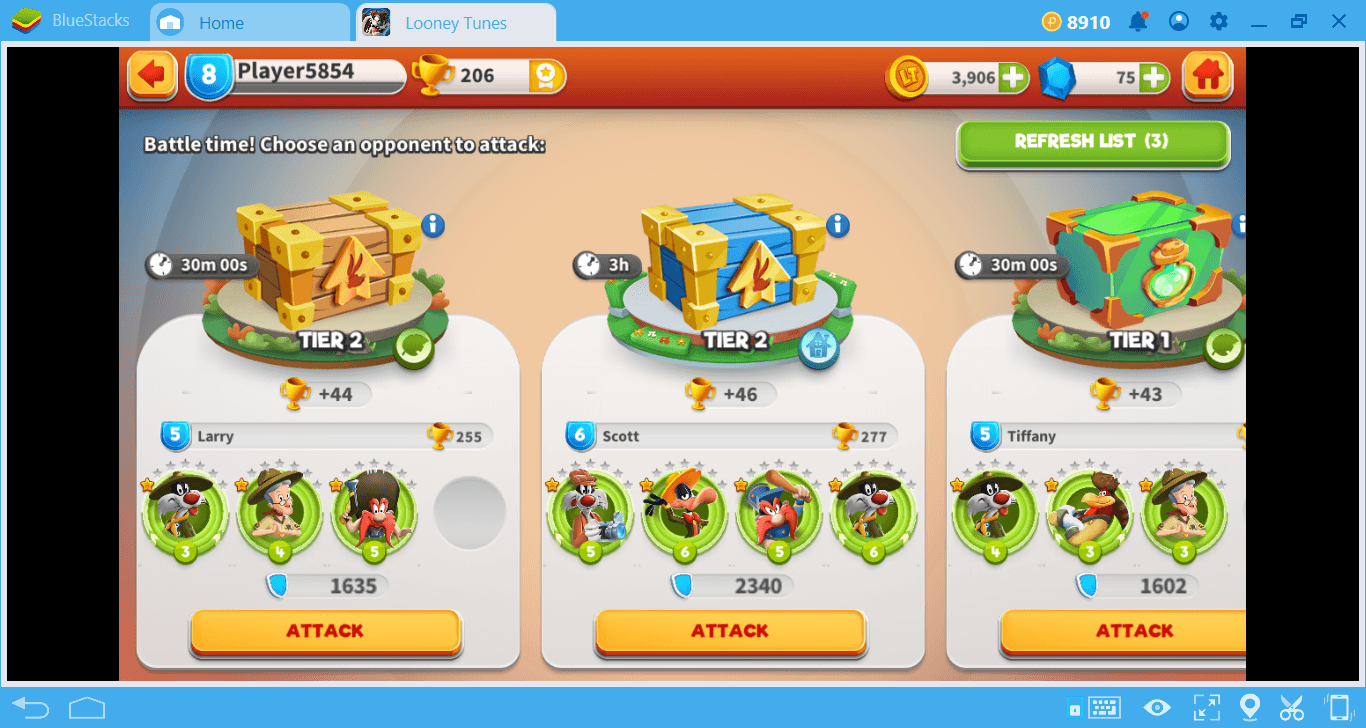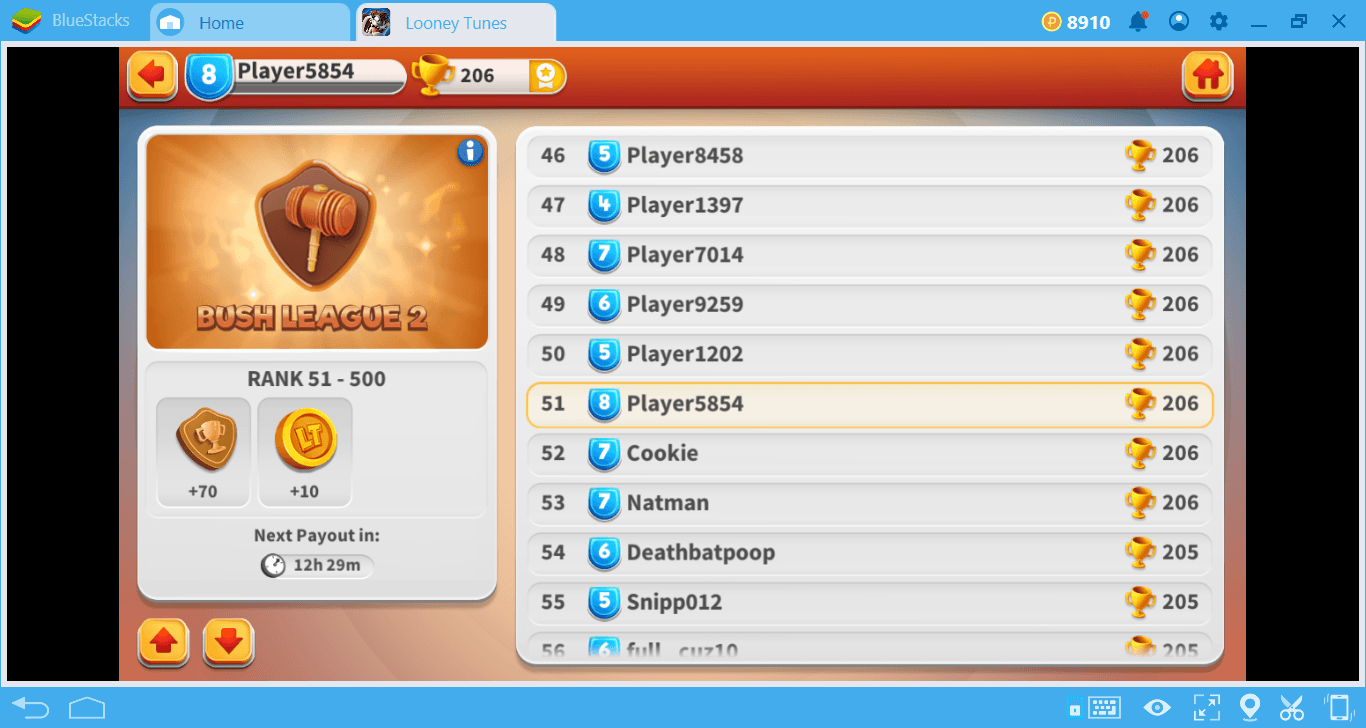 Alliance: You can search the guilds in the game from this screen and join a guild. The guild system doesn't have many features yet, but we think that it will gain new features in the future. All you can do as of now is complete the "alliance events". If all members of a guild steal enough crates, each member is awarded a top-tier loot crate.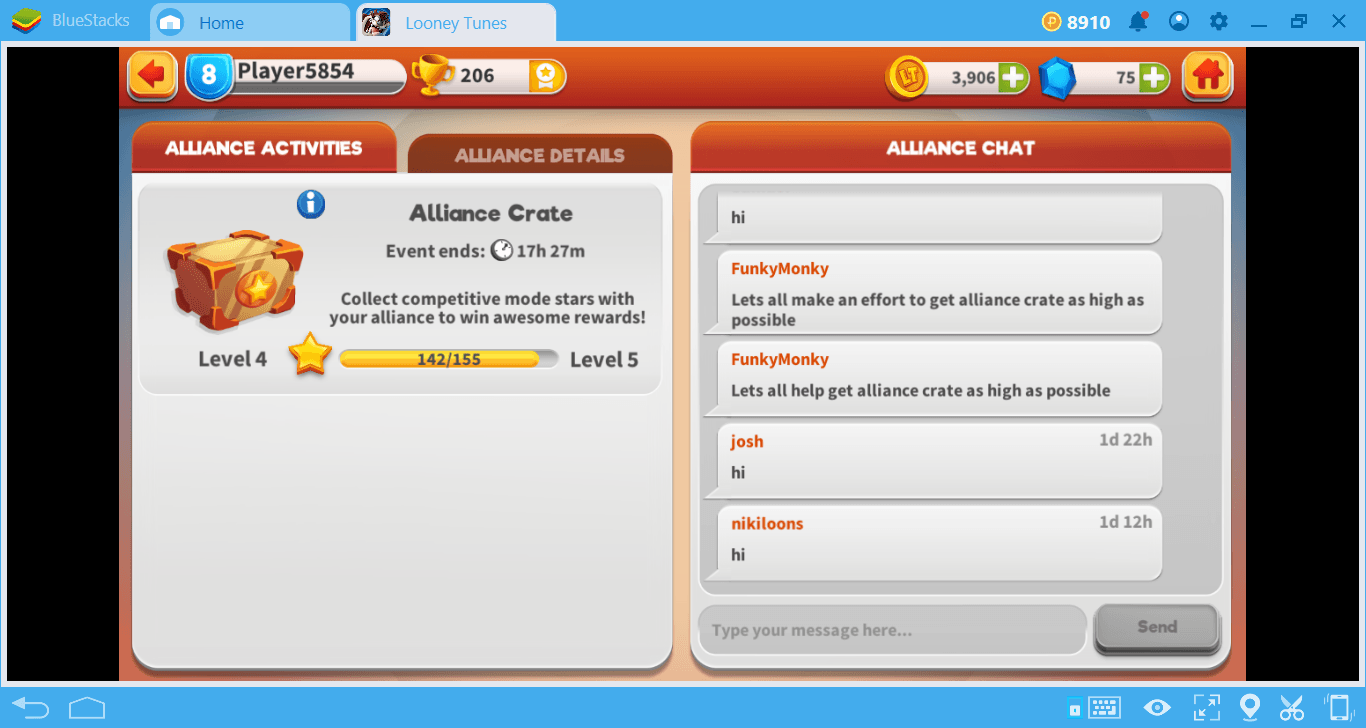 Spin The Wheel: A wheel of fortune that can be spanned every day in exchange for golden tickets. You can earn toon pieces or LT coins as a reward. The more tickets you spend, the better the prizes.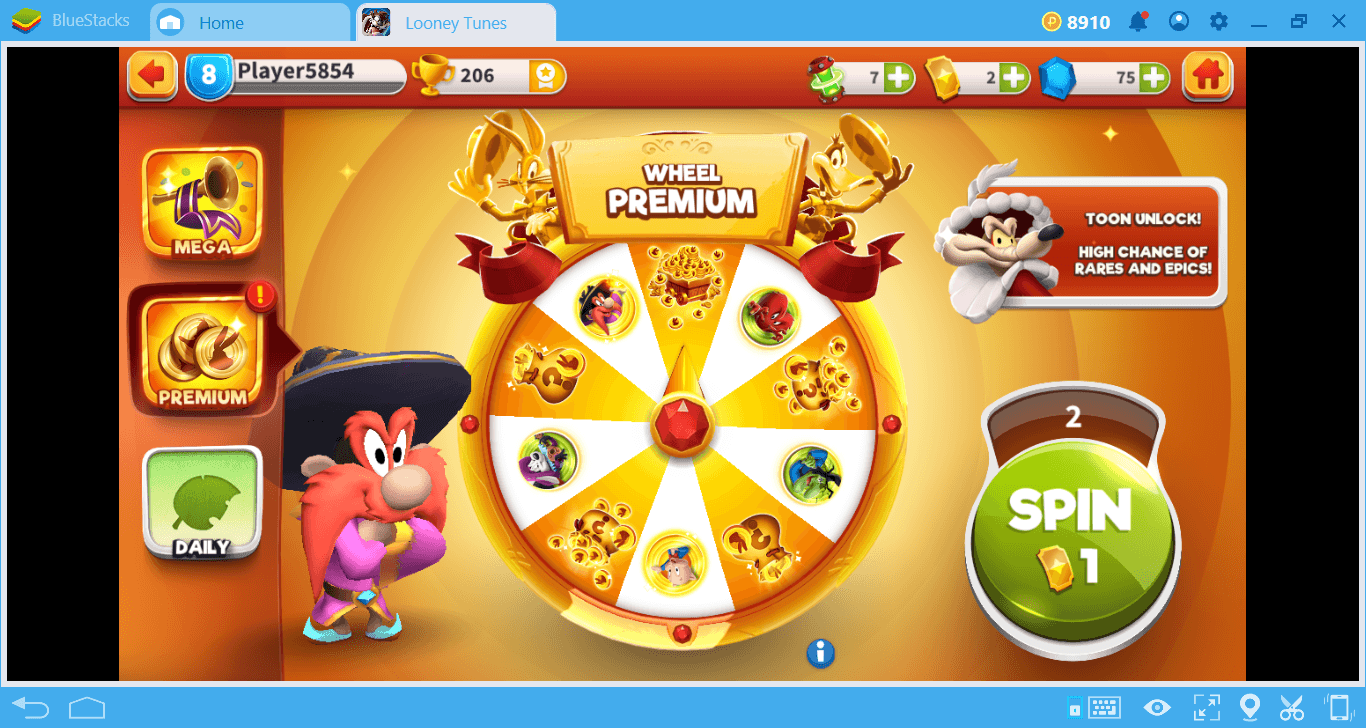 Toon Store: You can access the in-game store and the re-atomizer from this screen. The operation of the re-atomizer will be explained in more detail below. In the store, you can buy in-game currencies and rare toons for real money.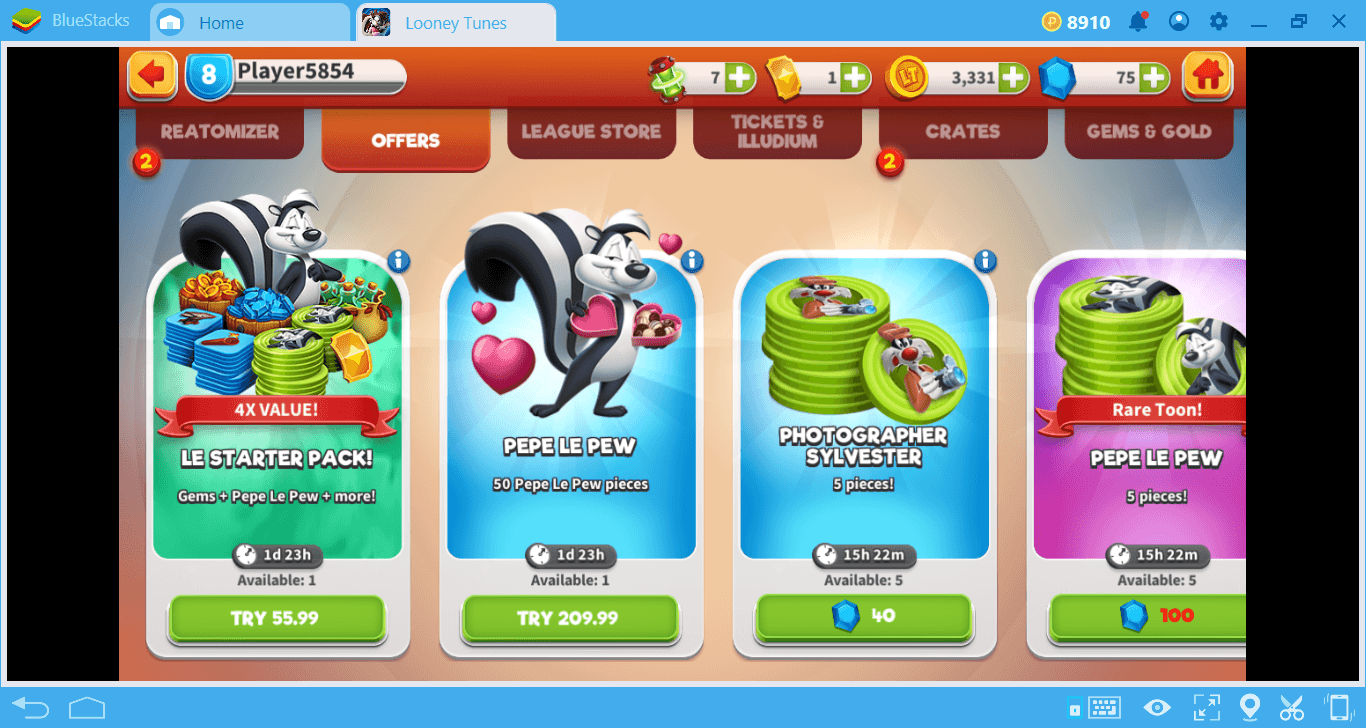 Another option is Looney World, that has a bunch of exciting missions and tasks of its own. You might find the BlueStacks Looney World Guide that talks about Looney World in detail especially useful here.
Now, let's look at how you can get new toons.
Adding New Toons To Your Army
As a result of the explosion caused by Martin, the pieces of the Looney toons are scattered around the world. You have to collect them and recreate each toon. The number of pieces you need to collect is determined by the rarity level of the toon. There are multiple ways to collect these pieces:
You can collect them by completing campaign missions.
You can summon them using Illudium and the re-atomizer tool.
You can buy them for real money.
You can complete Looney World missions.
After completing some achievements, you can win toon pieces as a reward.
Let's explain the Illudium summon method because we have discussed the other methods in detail in our other guides. This method can be accessed via the "Toon Store" screen. You have two options: re-atomizer and mini re-atomizer. The difference is the amount of Illudium required and the number of pieces that can be summoned.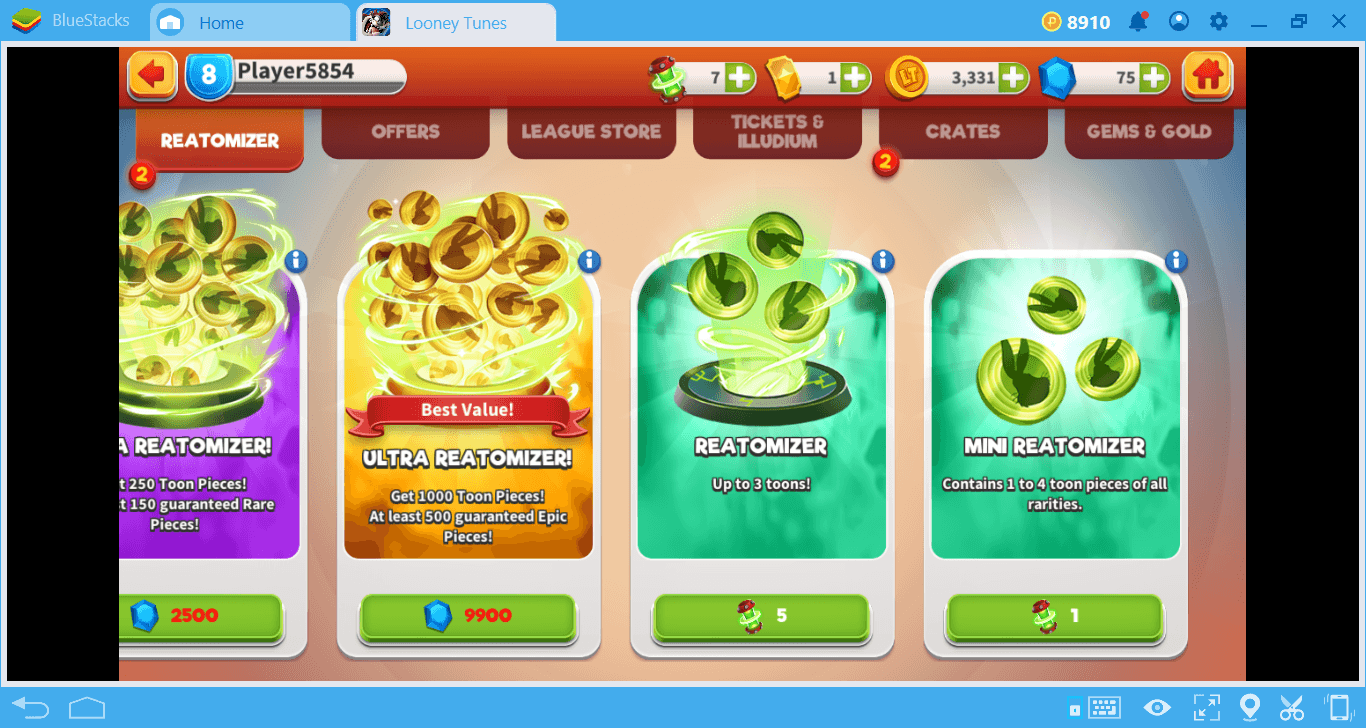 You can obtain the Illudium required for this process by completing the campaign missions. Both options can summon the same toons. However, the re-atomizer allows you to earn 8-10 pieces at a time. The mini re-atomizer gives up to 1-3 pieces. Below, you can see what the summon odds are. To see the entire list, press the blue "i" button in the top right corner.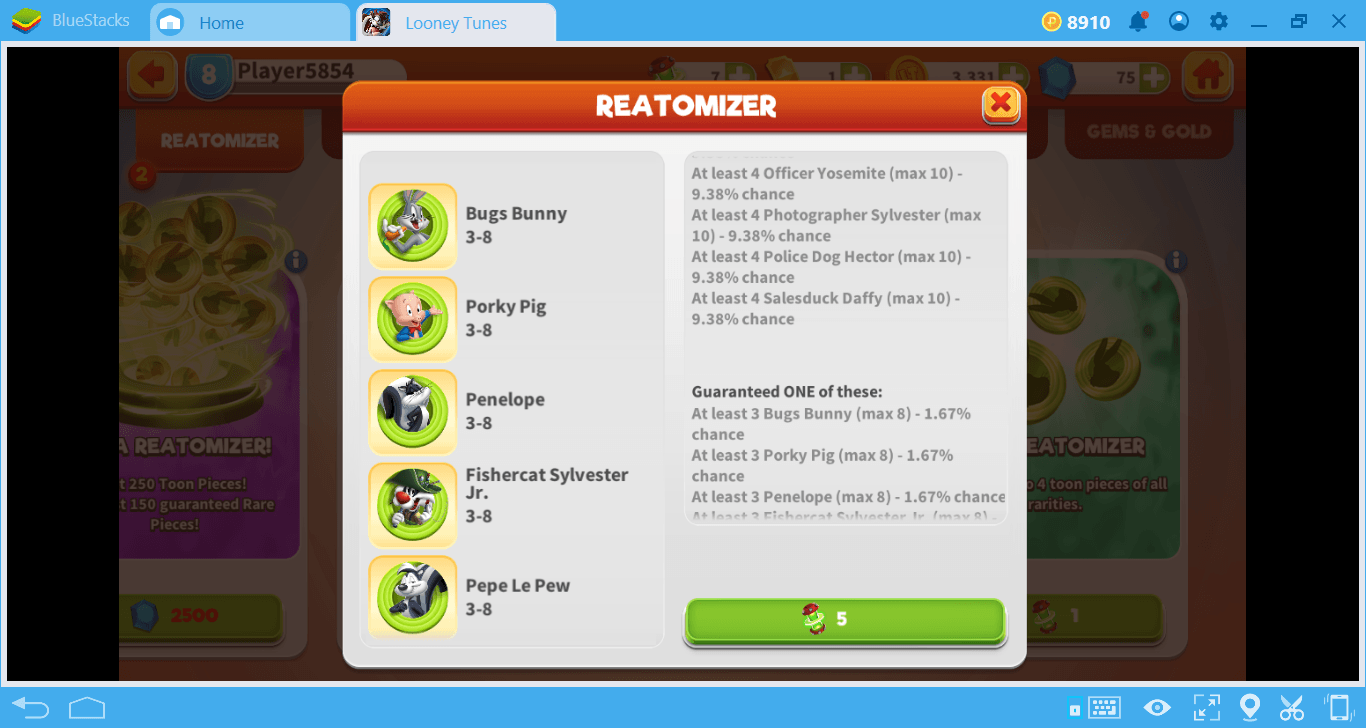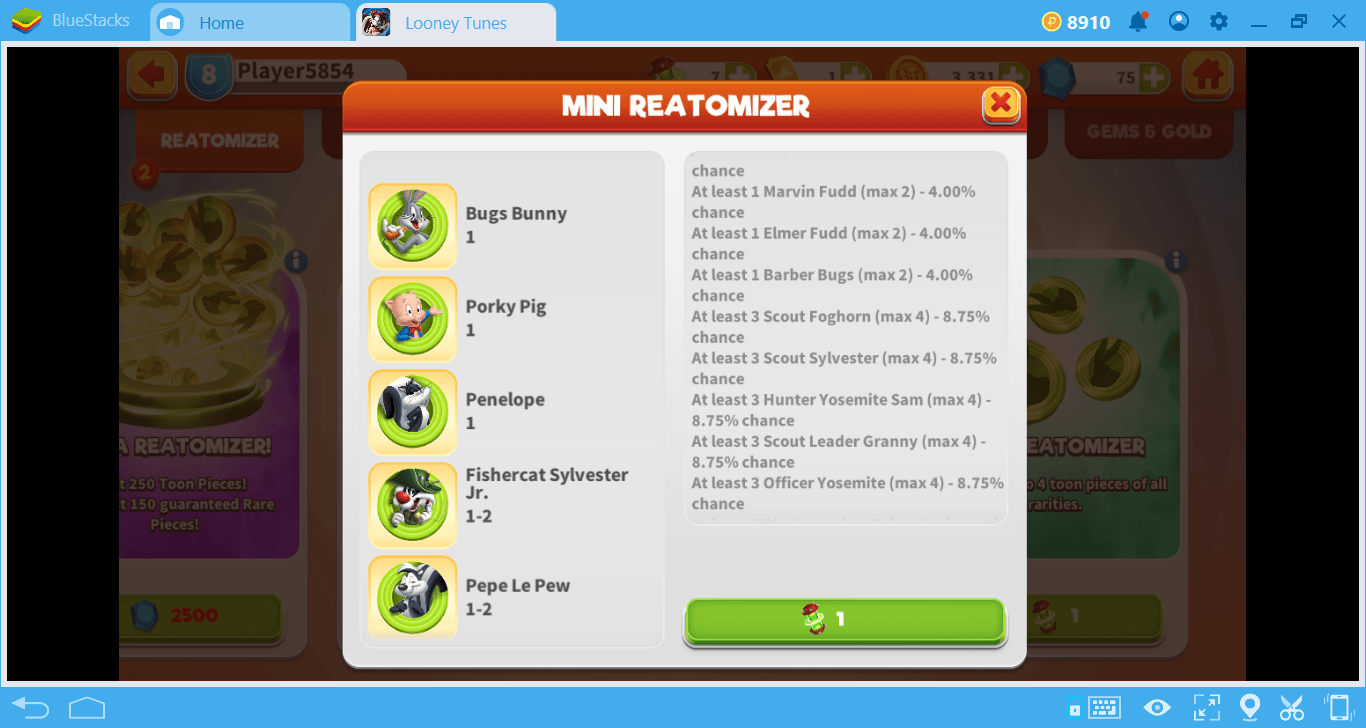 The result of this operation is completely random, which means that you cannot know what toon pieces you will get. You can still get pieces of a toon you already own. However, if you complete the summon process using gems, it is guaranteed to get the rarest toon pieces: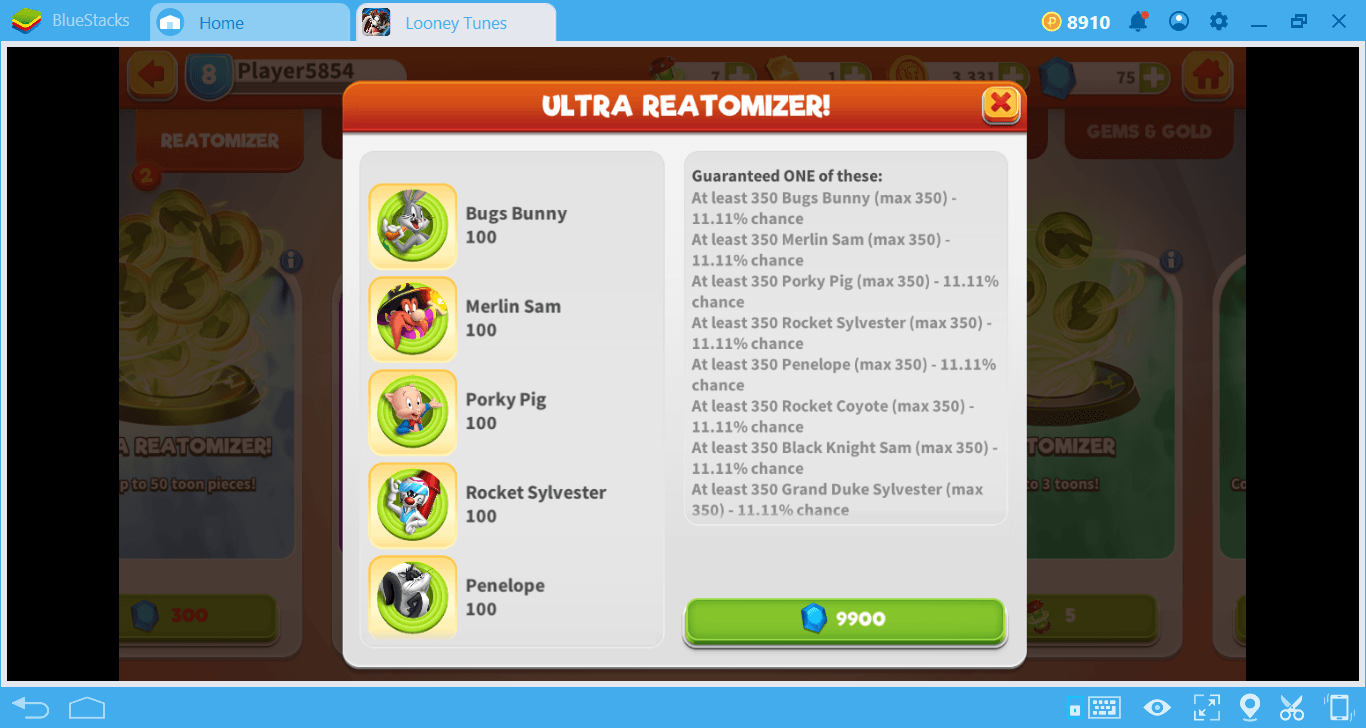 However, this is a method we do not recommend because it requires you to use real money. Atomizer summons is not the only way to get new toons: There are other ways to do this for free and still know the end result.
Check out our Looney Tunes Tips and Tricks Guide to find out what these methods are.
After adding a toon to your army, you can increase its level and give it new abilities by using the tune-up process. In-game resources are used for both operations. You can earn these resources from campaign missions and other in-game activities. For leveling up, you can choose to complete only the campaign missions, as these missions also award XP points. But tune up is a manual operation and you just need to use it for the toons you want to focus on. This allows your toons to gain new skills and strengthen their current abilities.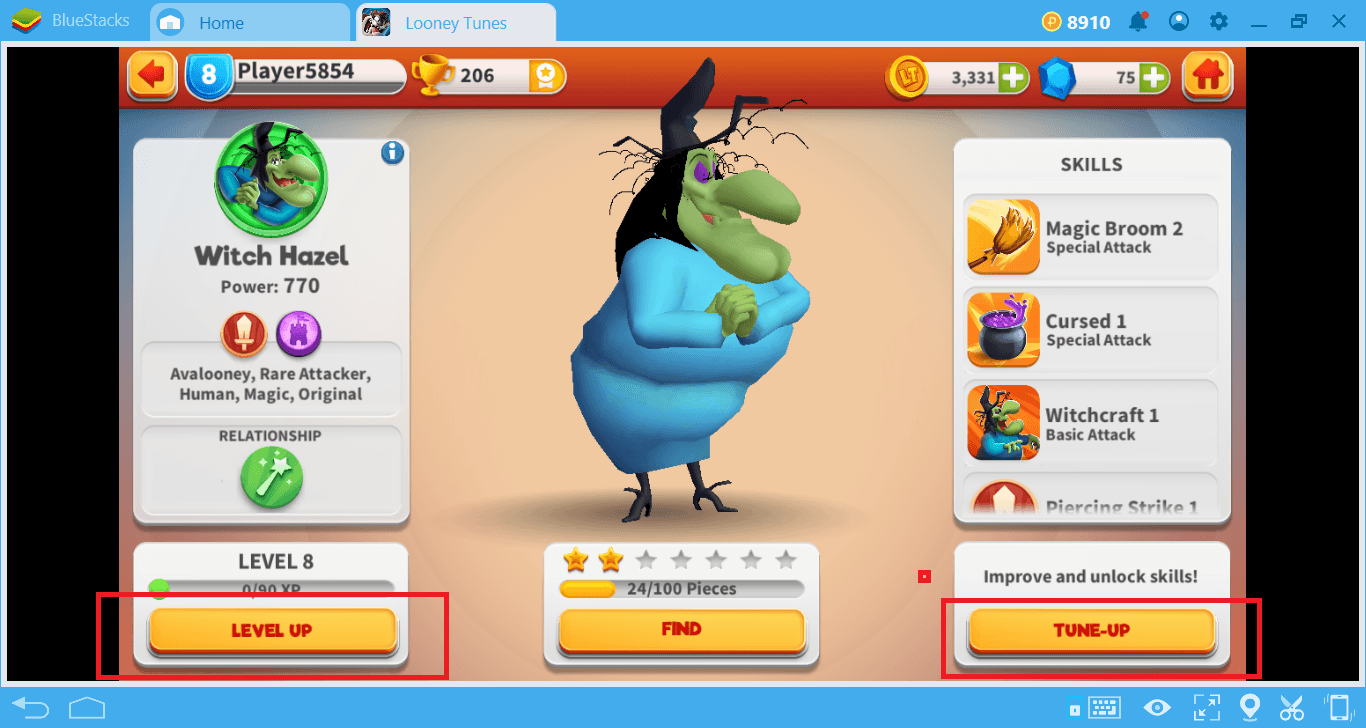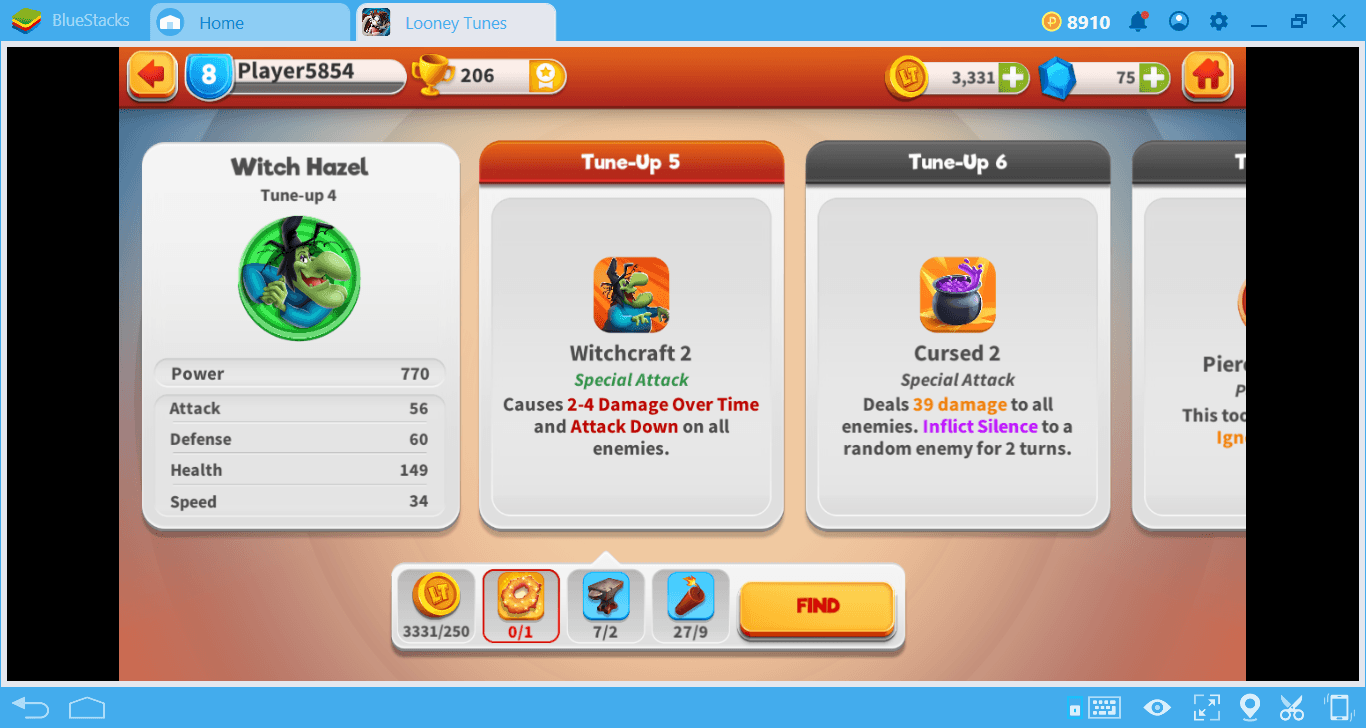 If you have a specific toon you want to add to your army, you can see where you can find its pieces by clicking the "find" button.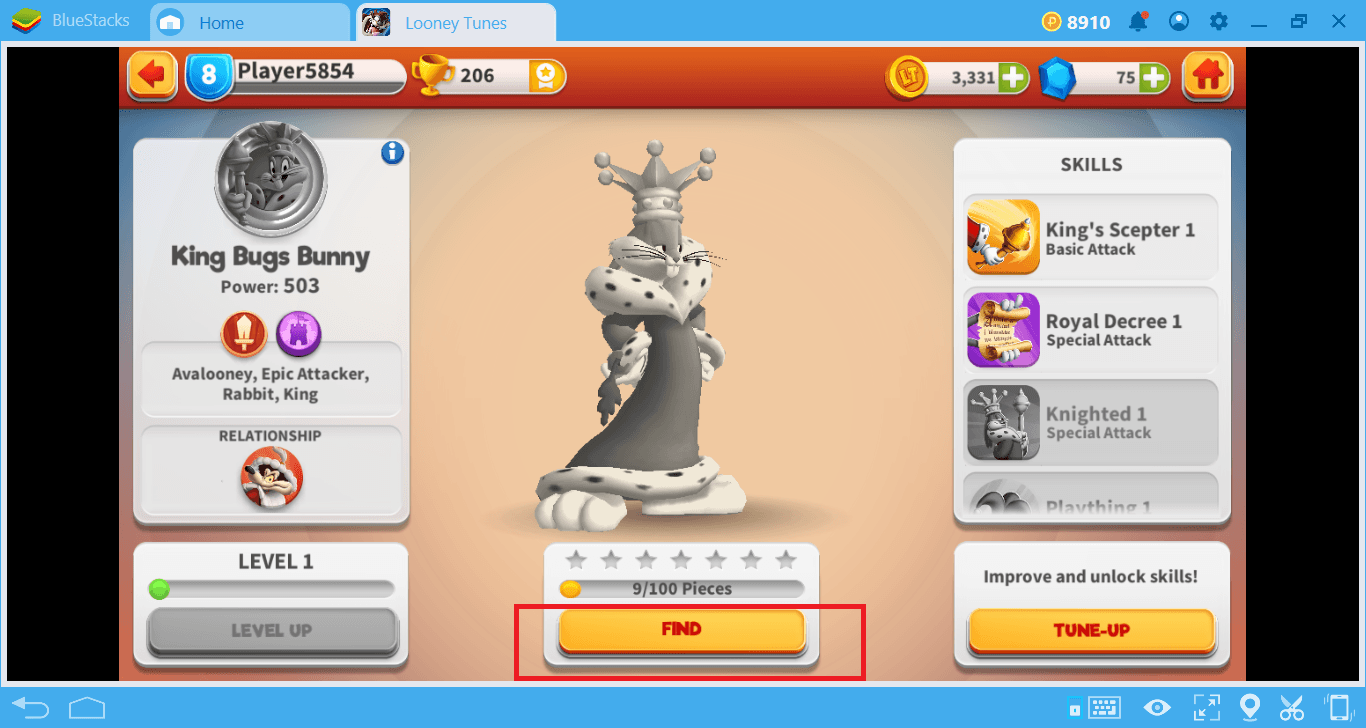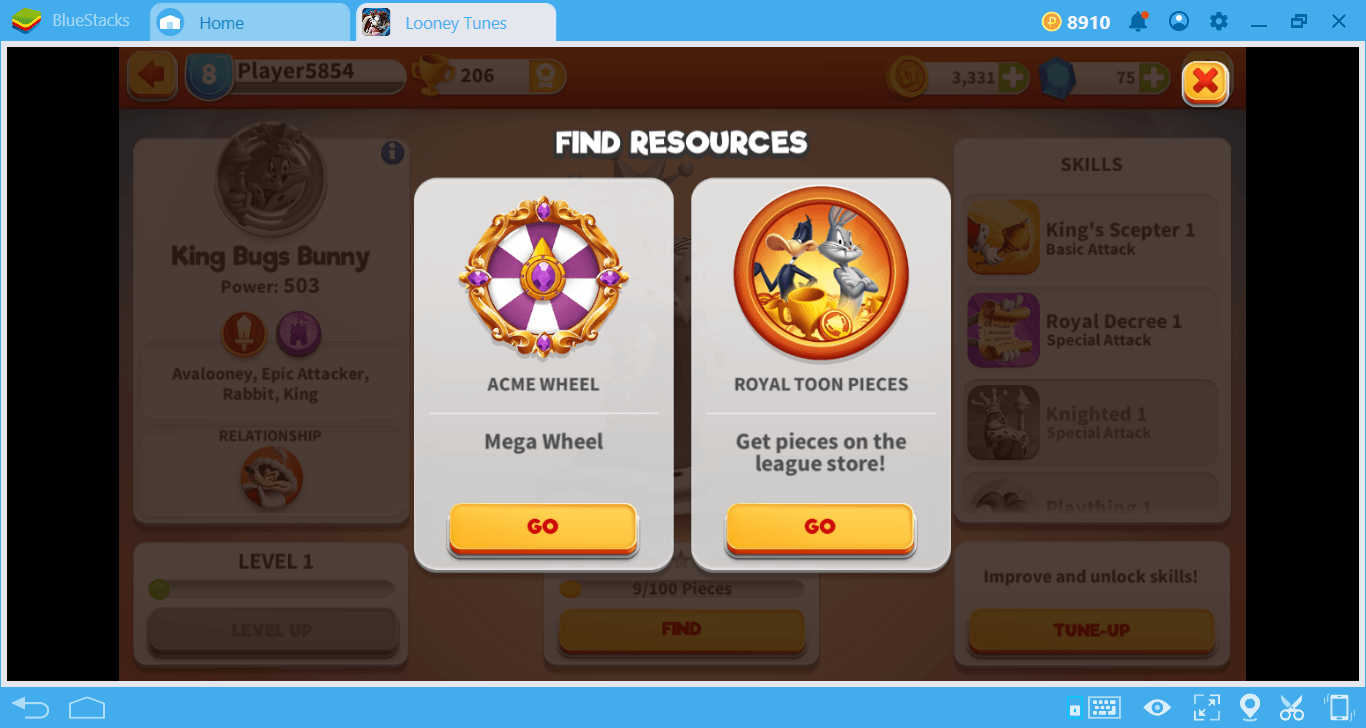 These are the most important things you need to know to start your adventure in the world of Looney Tunes. Don't forget to read our other guides to learn more. Looney Tunes offers a lot to discover and you can make your work easier by using tips and tricks we have prepared for you. In the meantime, we will be busy creating mayhem in the Looney World: See you there!