Game Guides
Top Tips & Tricks for Looney Tunes: World of Mayhem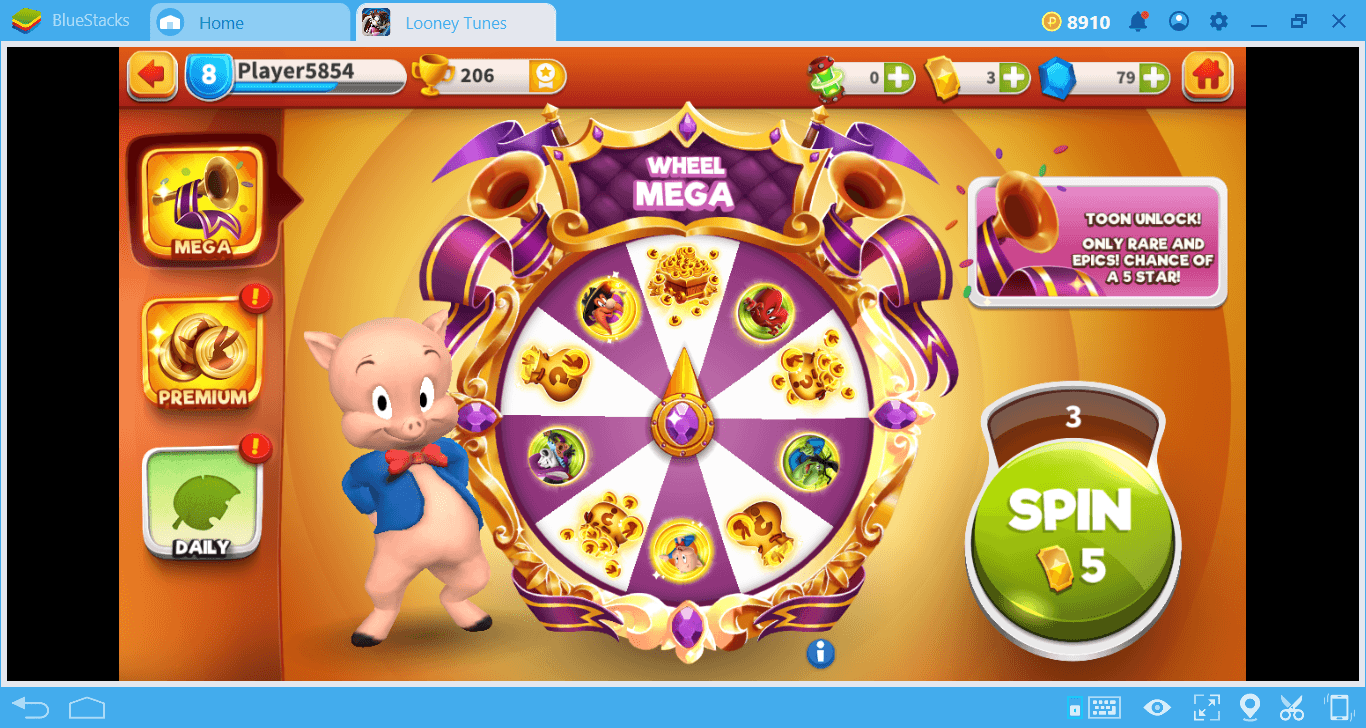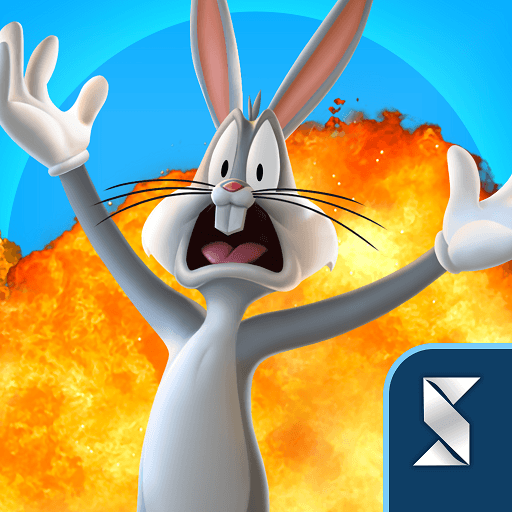 If you've just started your adventure in the Looney Tunes world, you may find things a bit challenging. Looney Tunes: World of Mayhem offers many features and a never-seen-before kind of game mechanics. Some of these are hidden among the menus which might be a little hard for you to notice and a few are complex enough to require guidance. In any case, it's good to have some help, when you're new to a game. Following are a few tips and tricks to help you create mayhem in the Looney Tunes World much more efficiently.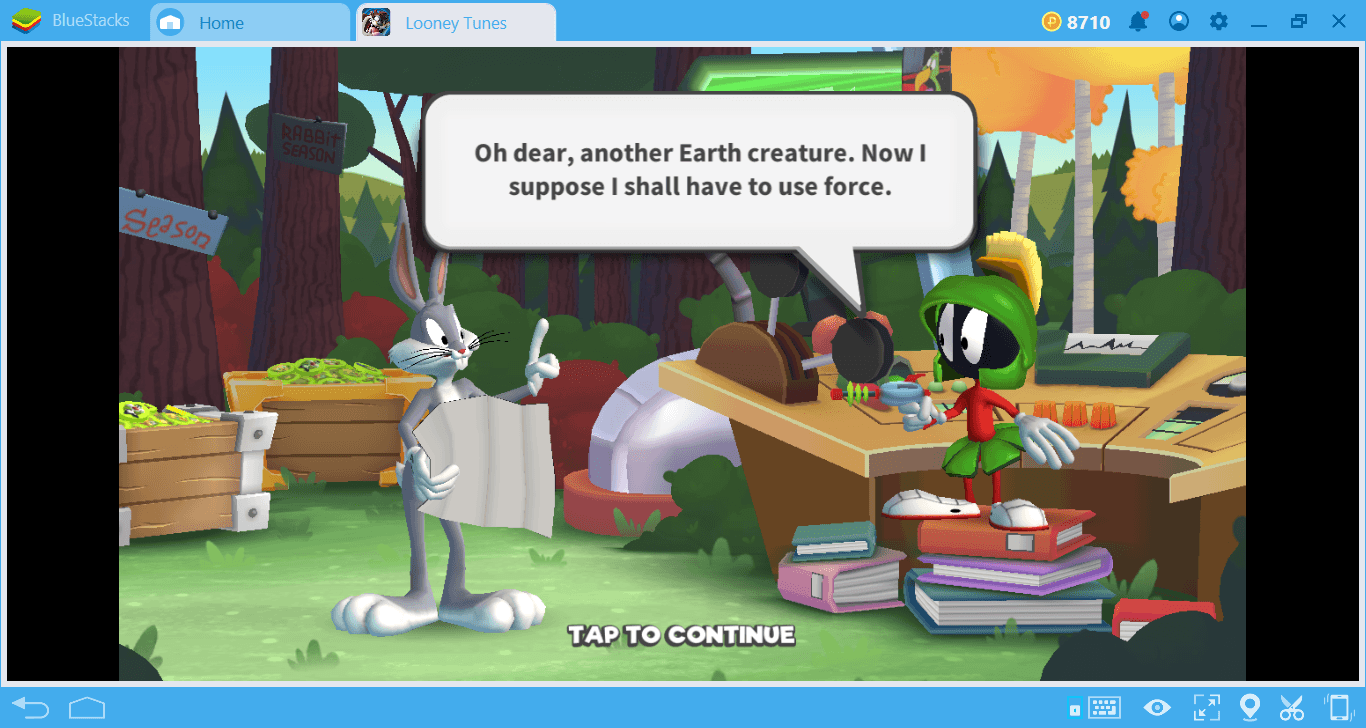 Win Free Gems
If you want to earn more gems but do not want to spend real money on them, you can get free gems using two methods. The first option is to watch videos, like in almost all other games. You can earn free gems by watching an ad every day. This method allows you to earn an average of 2 gems per video. The longer the duration of the video, the more the number of gems you get by watching it.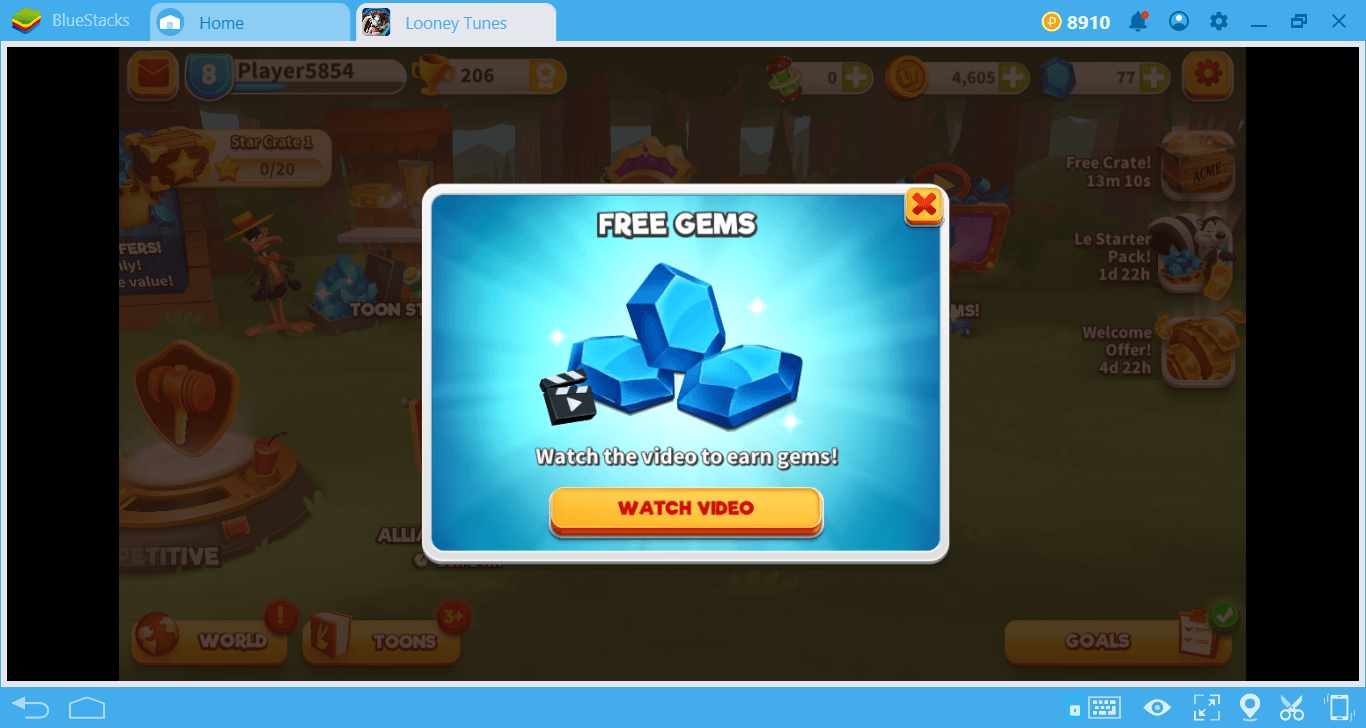 Alternatively, you can use "Acme offers". You need to complete the tasks given by third-party service providers in this method. You may be asked to install an app or to complete a questionnaire. The number of free gems you earn depends on how long the task is going to take. Some tasks can even give a whopping 600 pieces of gems.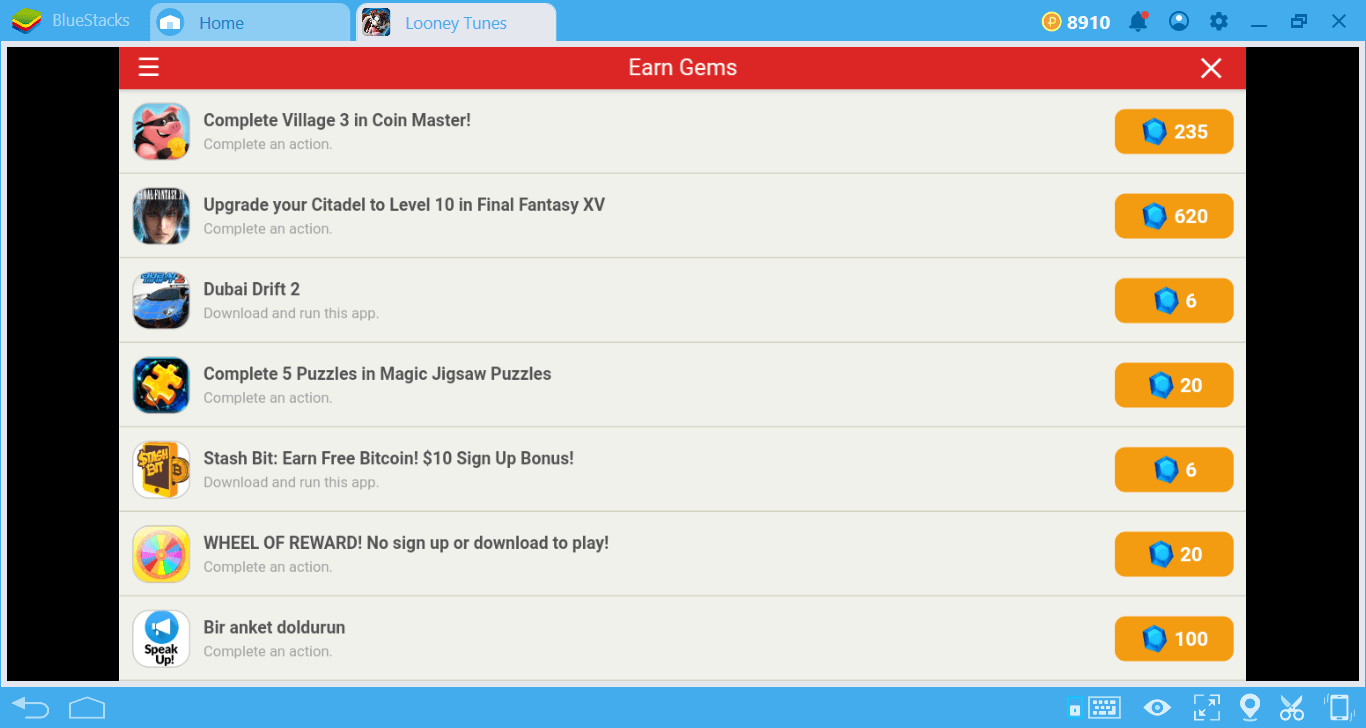 Complete All Goals
You can win a prize for every daily mission and quest that you complete. These are different systems, so don't forget to check both of them. If you see a green icon in the upper right corner of the corresponding menu, this means there are rewards you can claim.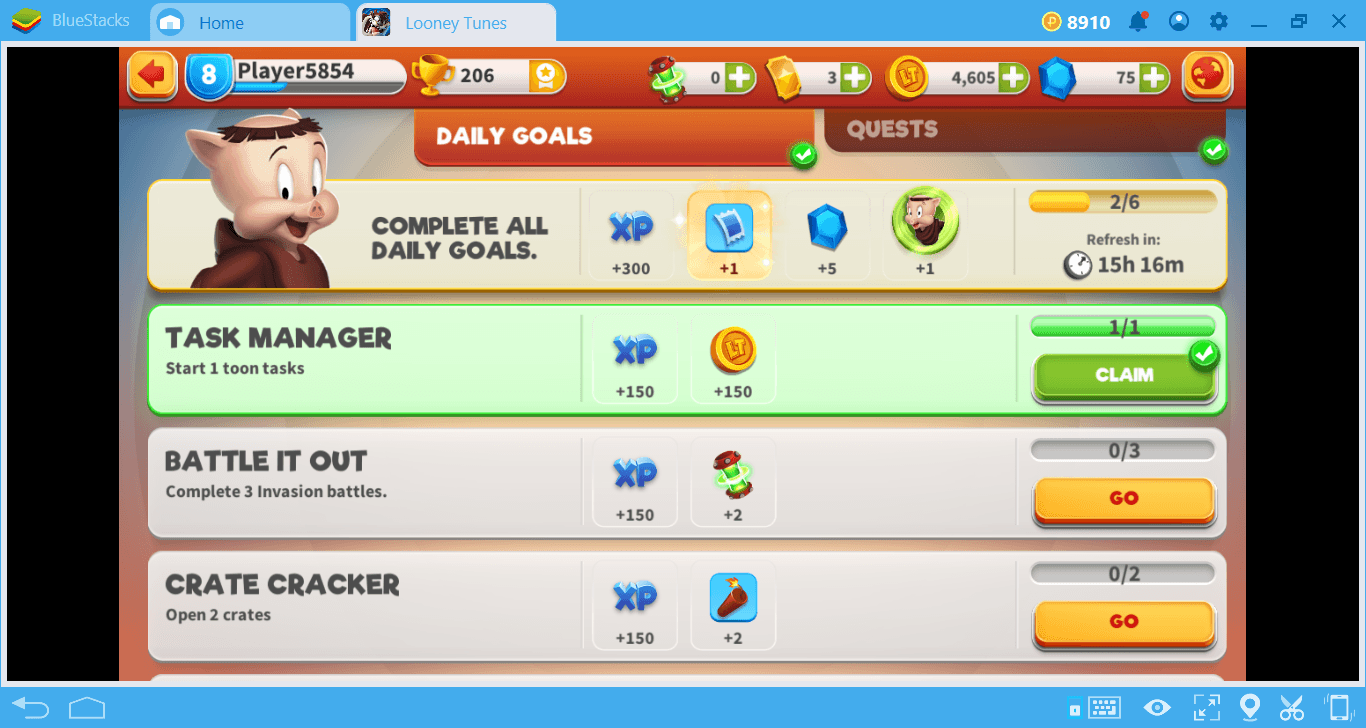 These awards are mostly XP points and in-game sources. However, if you complete all of your daily missions, you can also earn rare toon pieces. This way, you can easily win a rare toon in a few weeks' time. Moreover, the daily quest goals also help you win free gems.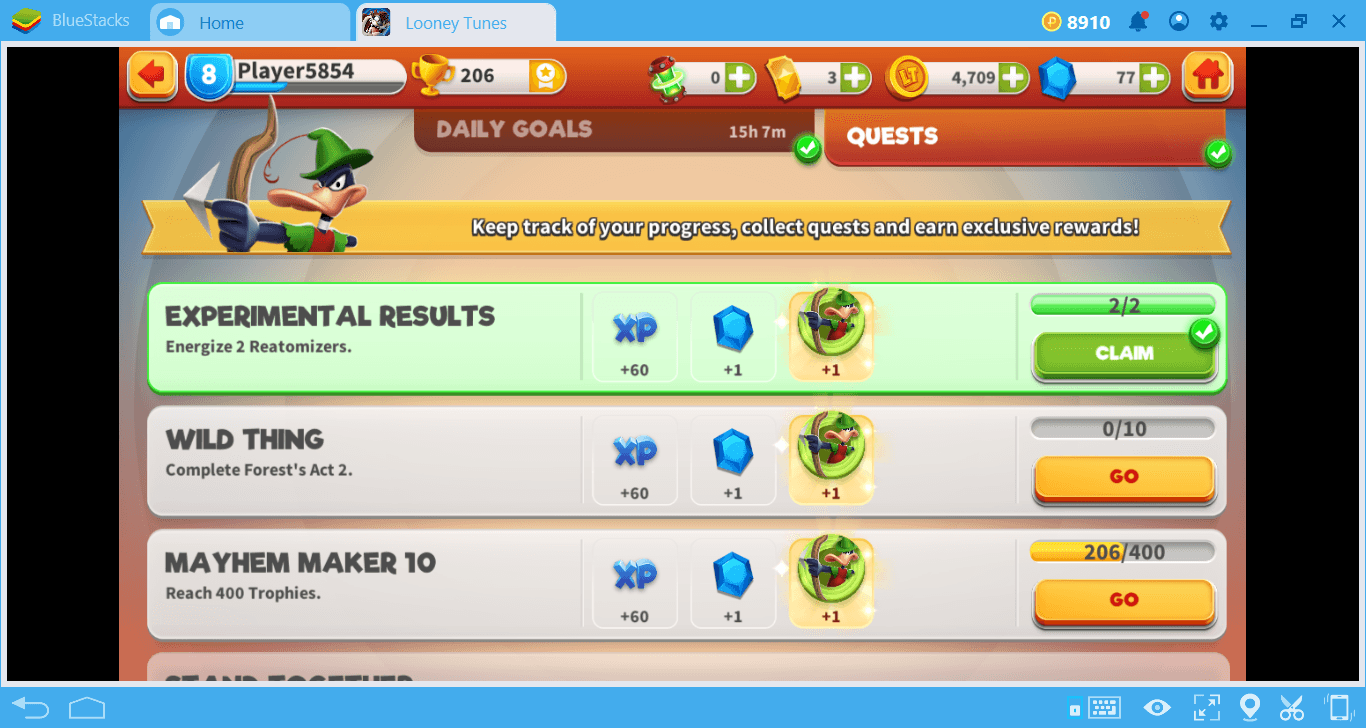 Open Star Crates
When you reach level 8, you will see an icon in the upper left corner of the BlueStacks screen: star crate.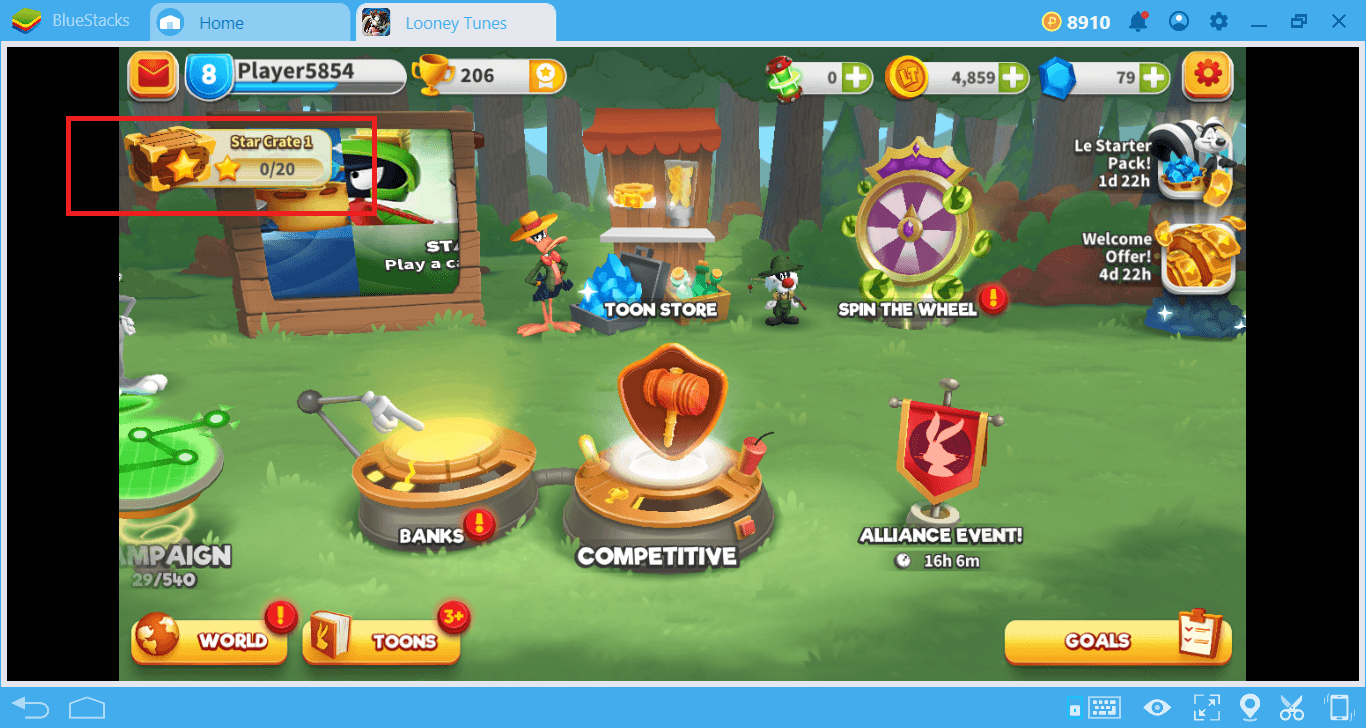 Star crates are top-tier loot boxes. There are four kinds of prizes in them and you are guaranteed to get them all. You can earn 5 gems, 5 anvils, 10 dynamites, and 1,000 gold each time. And you know what the best part is, there is a way to get these crates for free: All you have to do is steal the crates of other players using the competitive mode. If you steal a sufficient number of crates within a certain time limit, you can open the star crate. You can think of this system as a special daily goal that allows you to win a free top-tier loot crate every day. Considering that these crates are sold for real money, this is a very advantageous offer.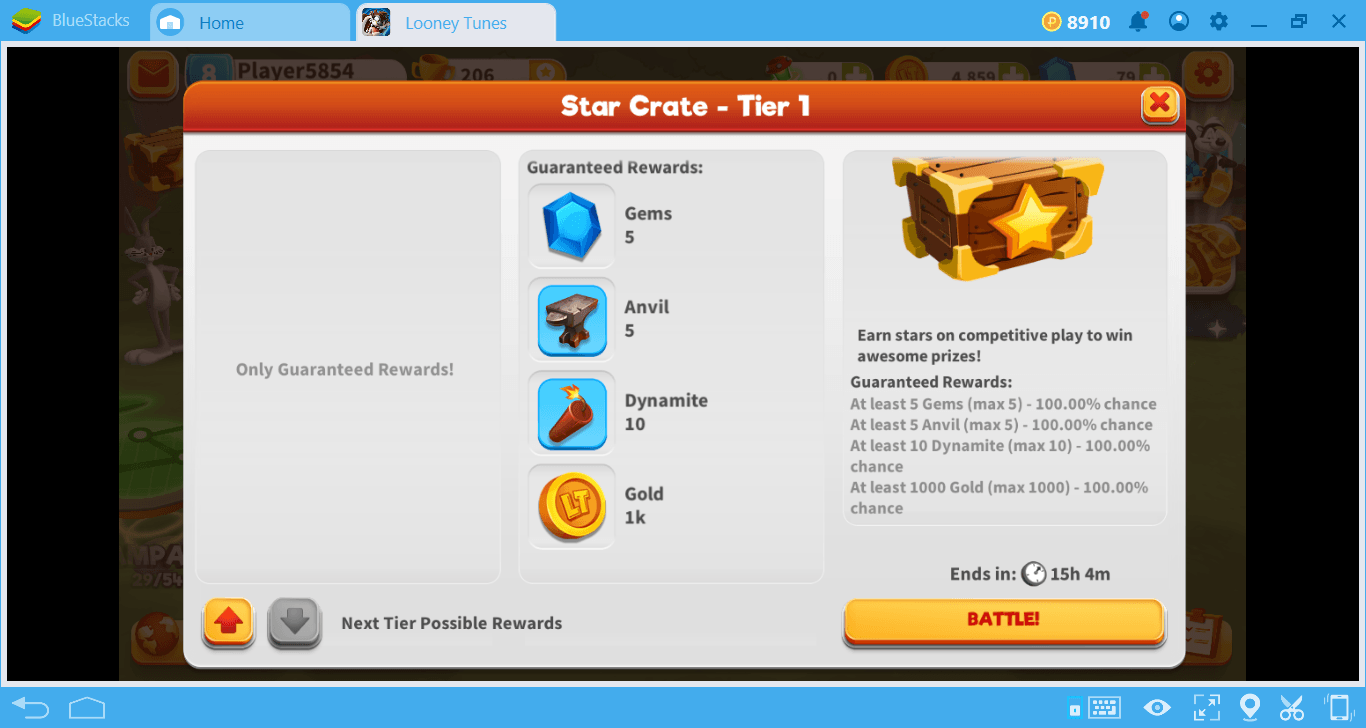 Increase Your Bush League Rank
Using competitive mode will not only allow you to win star crates but you can also increase your Bush League score as every crate you steal successfully increases your overall score.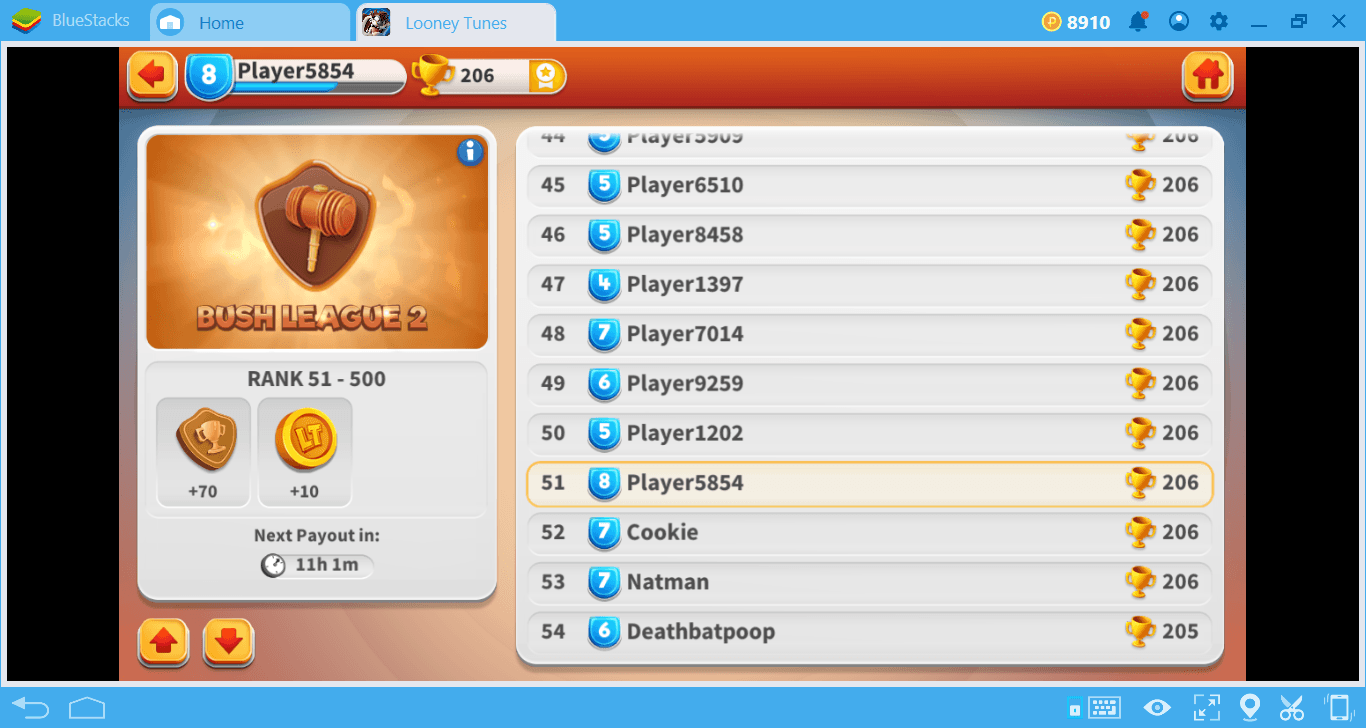 It's good to have your score increasing because you win free LT coins and league tickets every time. The more you advance in the global ranking, the more awards you earn.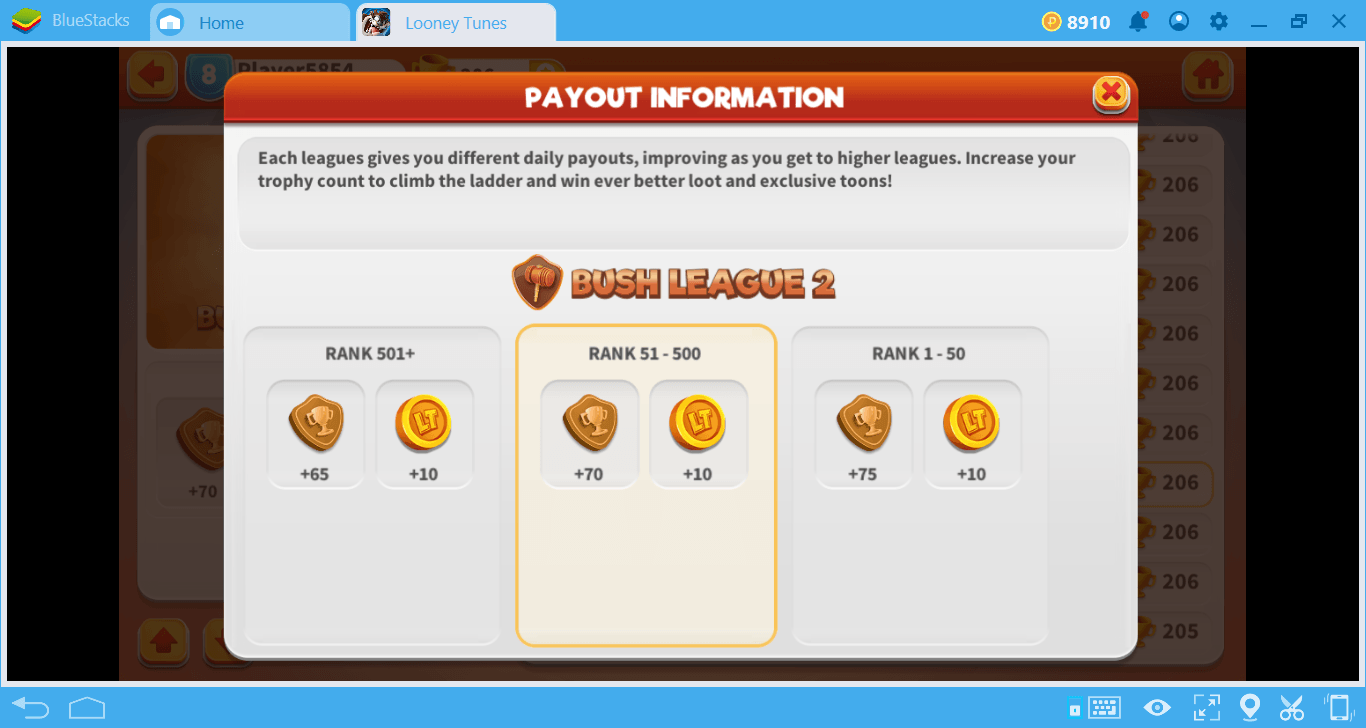 The main thing in this system is the league tickets. You can earn league tickets every day for every crate robbery that you successfully complete. Using these tickets, you can also get some of the rare toons for free. These toons are not fixed as new ones are added every 24 hours. So, if you want to get a special toon, you can wait for it to be added to the store and you can then use your league tickets to get it for free.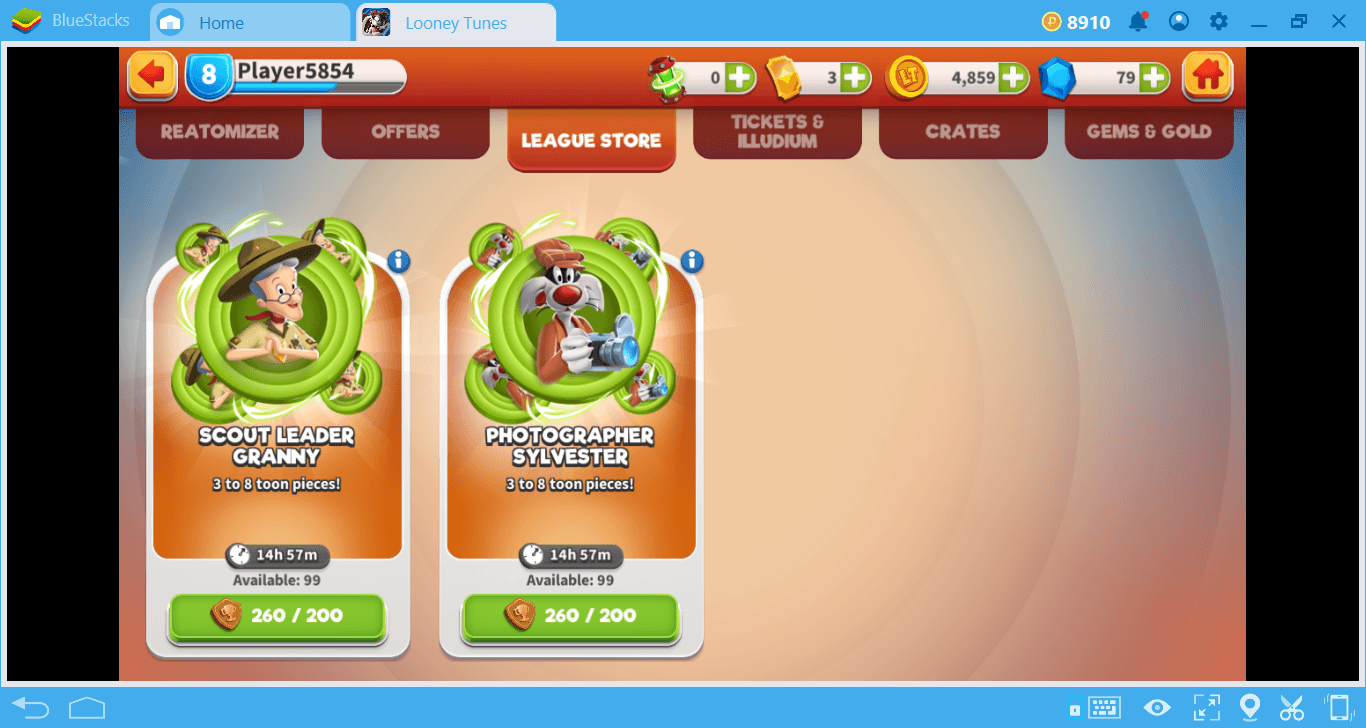 Check Your Mail Often
It's easy to overlook the mailbox: It's in the upper left corner of the interface and hardly gets any attention. However, you can get extra rewards for some of your accomplishments and all of them are sent via mail. For example, you will receive your league tickets through your mailbox.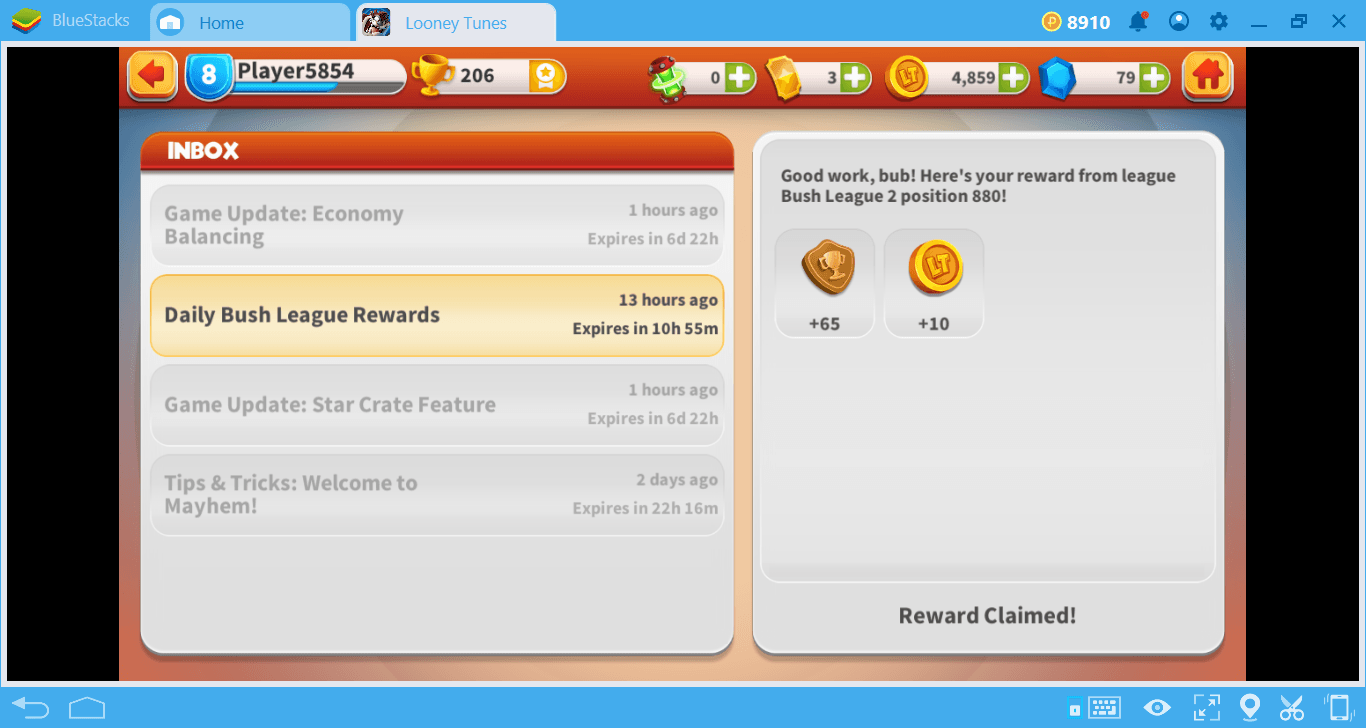 There is another reason to often check here: Every newly released game distributes daily random rewards to attract more players. This goes for Looney Tunes too. At least, in the beginning, you can be sure that the developers will send surprise rewards on a regular basis using the mail system. Therefore, remember to check your mailbox often.
Use Your Golden Tickets Wisely
If you don't buy the golden tickets with real money, you will get very little of them: They are probably the rarest resource in the game. These tickets are used to make a "mega spin" on the wheel of fortune.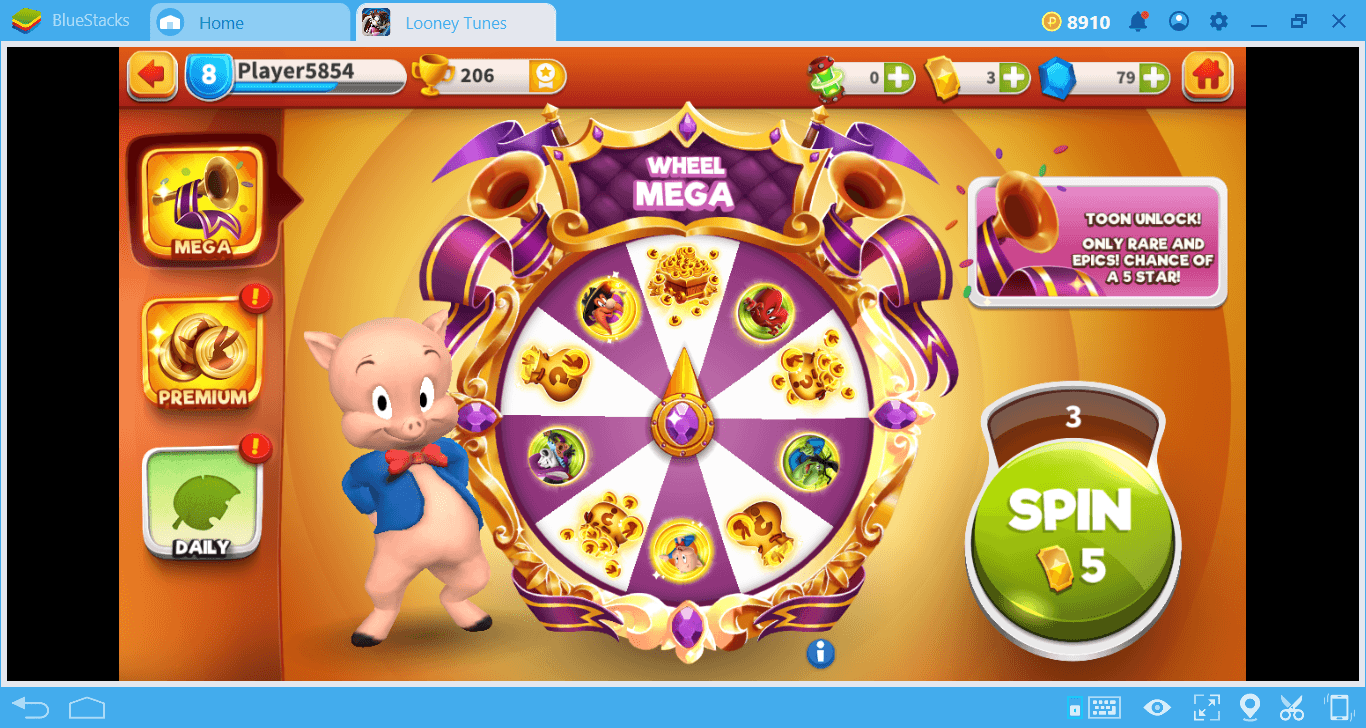 But there's one more place where they can be used: the re-atomizer. With golden tickets, you can make a premium summon and get the rarest toon pieces. The results will still be random but you can be sure that you will win a top-tier toon piece. Therefore, use your golden tickets to make premium summons, not spins.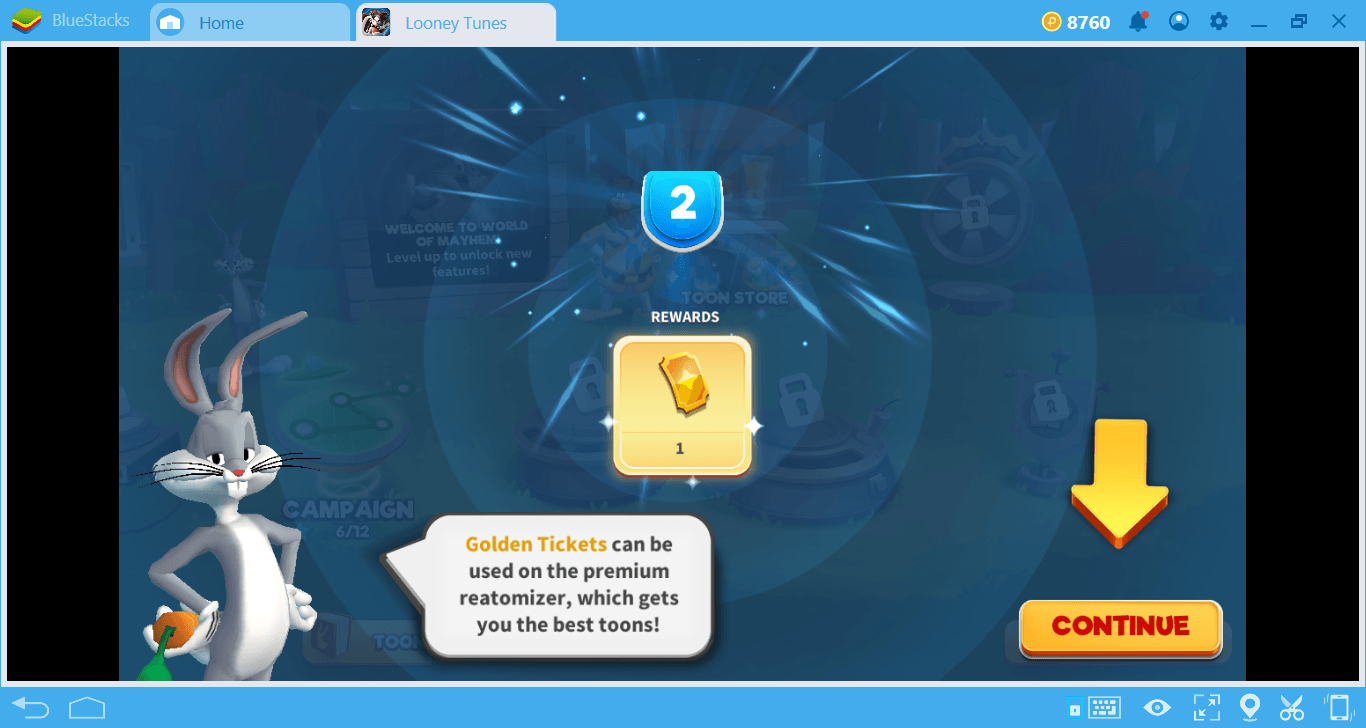 Don't Forget To Check Out The Looney World
Your characters in the Looney World can help you get the resources needed to level up and tune-up operations by completing the tasks you give them. When they complete a task, a green icon will appear on them.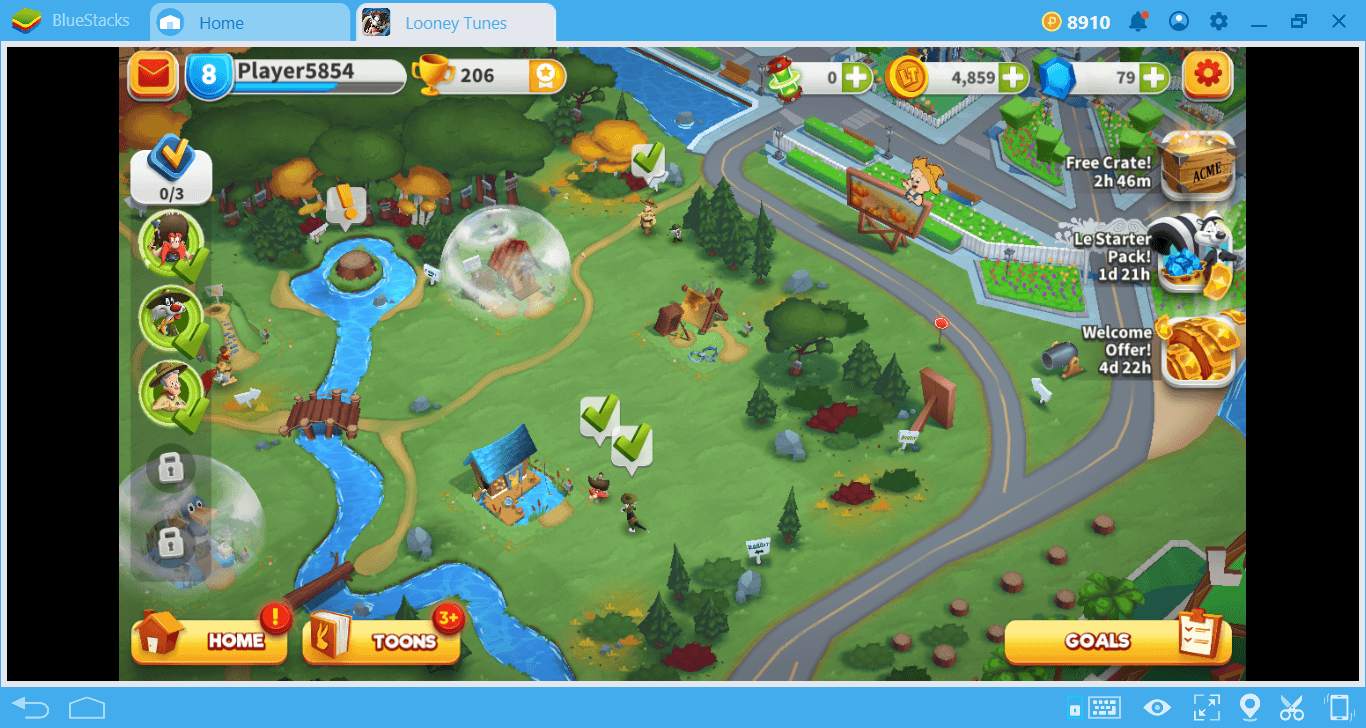 By tracking these icons, you can easily figure out which toons have completed their tasks. Don't forget to give new tasks to your toons and collect the rewards of tasks completed every day. As mentioned earlier, if you continue doing this, you can even get rare toon pieces.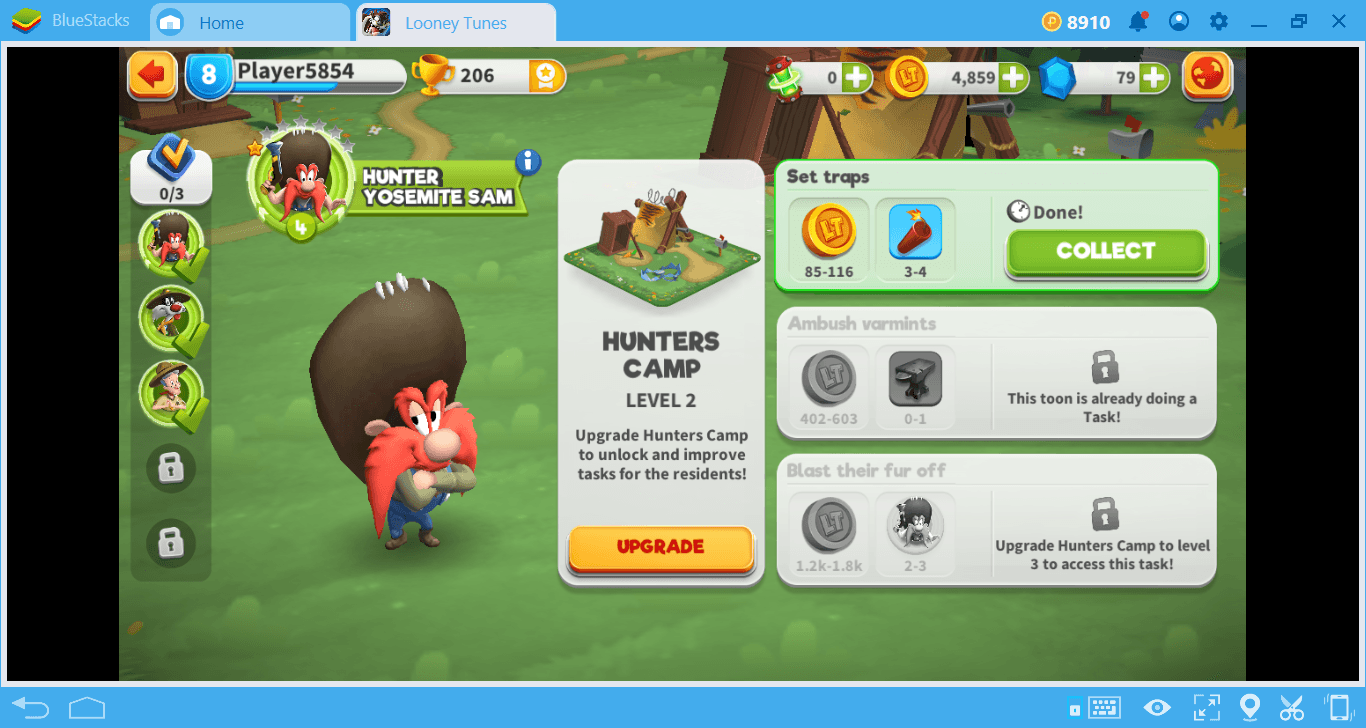 These are all the tips and tricks that will help you in your adventures in the World of Mayhem. You can find much more interesting information in the other Looney Tunes guides that we have prepared. Now, you're ready to create mayhem: Start your adventure, and don't stop until you've got all the toons!