Game Guides
How to Play Lord of the Rings: War on PC With BlueStacks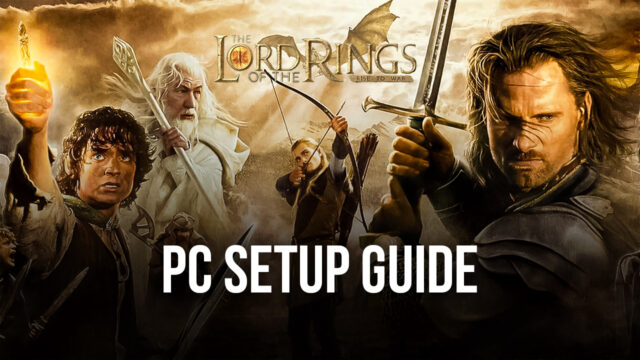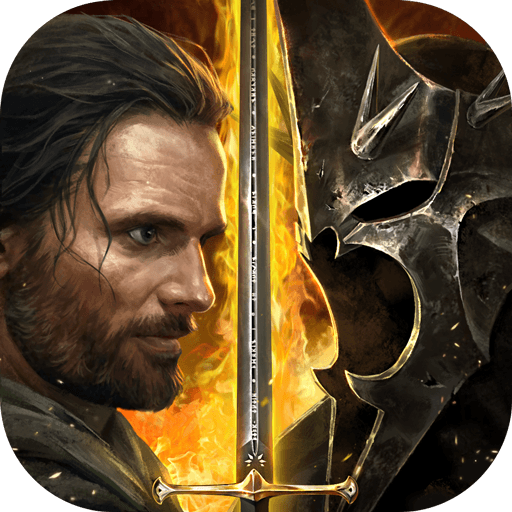 A brand new Lord of the Rings game has just arrived, and with it a brand new war for the One Ring that has plunged Middle Earth into countless wars. LOTR: Rise to War is set in the Middle Earth we all know and love, in an unspecified amount of time after the original trilogy of novels and movies. Only this time, the One Ring has resurfaced in the desolate fortress of Dol Guldur, and numerous factions of Men, Elves, Orcs and all sorts of creatures are vying to take it for themselves and use its catastrophic powers to dominate the land.
Lord of the Rings: War is an officially licensed strategy game developed by Netease, in which players must join one of several factions and build their fortresses in order to establish a foothold on the land. Afterward, they must progressively build their forces, construct buildings, recruit heroes, and expand their influence across the land through warfare, alliances, and interactions with other players. And since the endgame is reaching Dol Guldur and claiming the One Ring at the end of every season, it's fair to say that there's a healthy PvP scene to complement all the PvE gameplay.
In LOTR: Rise to War, players can join several factions including the Descendants of Númenór in Gondor, the Orcs of Mordor, the horsemasters of Rohan, the Uruks of Isengard, the Elves of Lothlórien, the Witch King of Angmar, the Dwarves of Erebor, or the Easterlings of Rhûn. After choosing a faction, they may begin creating their own stronghold, which they can fortify with various defenses as well as troops.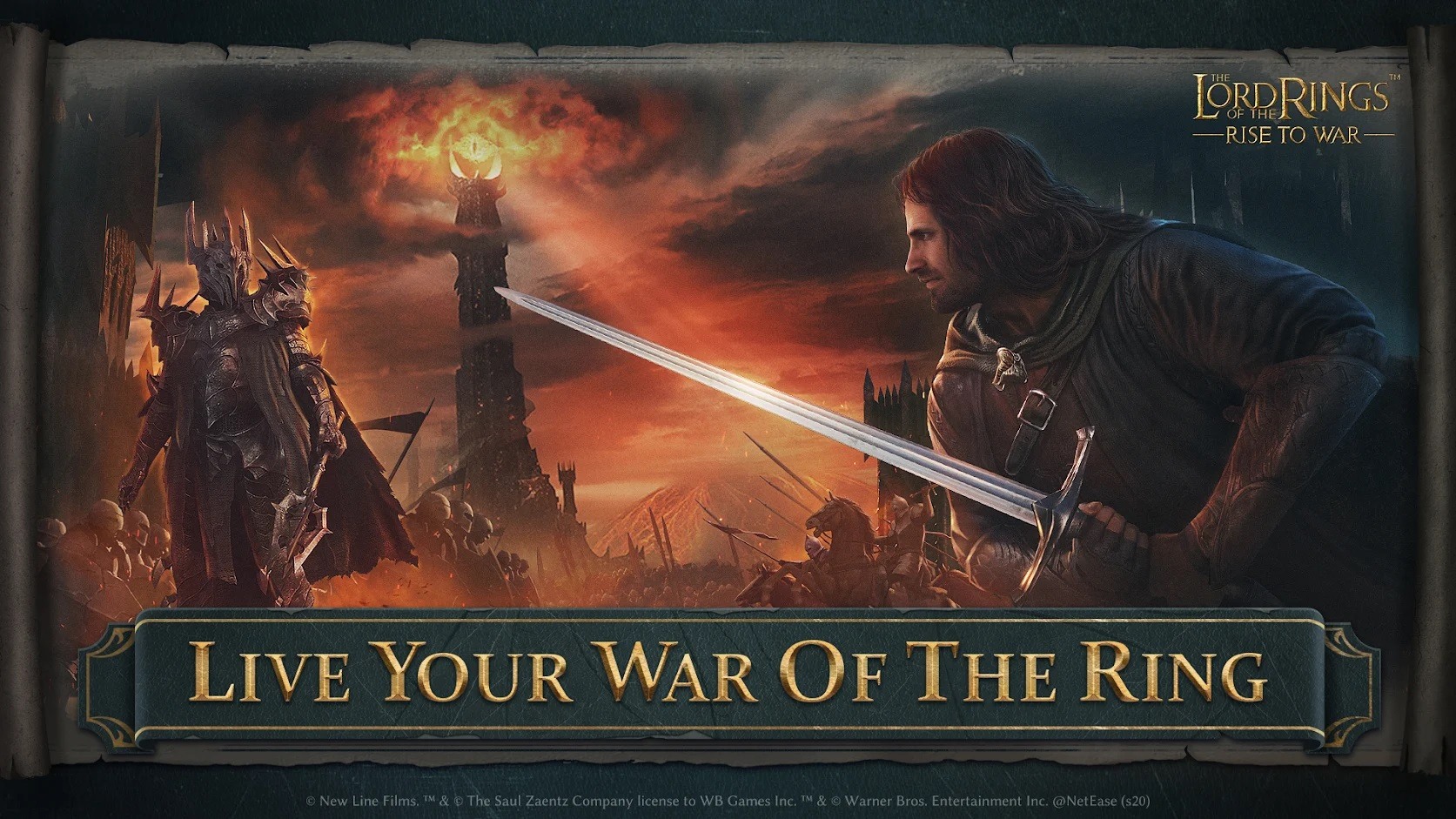 With that being said, Rise to War is similar to other conquest games featuring lots of singleplayer fun as users build their bases, but also tons of PvP in the form of pillaging others for their resources, or joining forces with other players to watch each others' backs. And the best part is that you can enjoy LOTR: Rise to War on PC with BlueStacks, to get a better view of your base and actions on your large monitor, and also to control your armies much better using your mouse and keyboard.
Downloading and Installing Lord of the Rings: War on PC
Fortunately, installing and playing this new LOTR mobile strategy game is as easy as following a few steps:
Download and Install BlueStacks 5

on your PC.

Complete Google Sign-in to access the Play Store, or do it later.

Look for Lord of the Rings: War using the search bar on the top-right corner.

Click to install Lord of the Rings: War from the search results.

Complete Google Sign-in (if you skipped step 2) to install Lord of the Rings: War.

Click the Lord of the Rings: War icon on the home screen to start playing.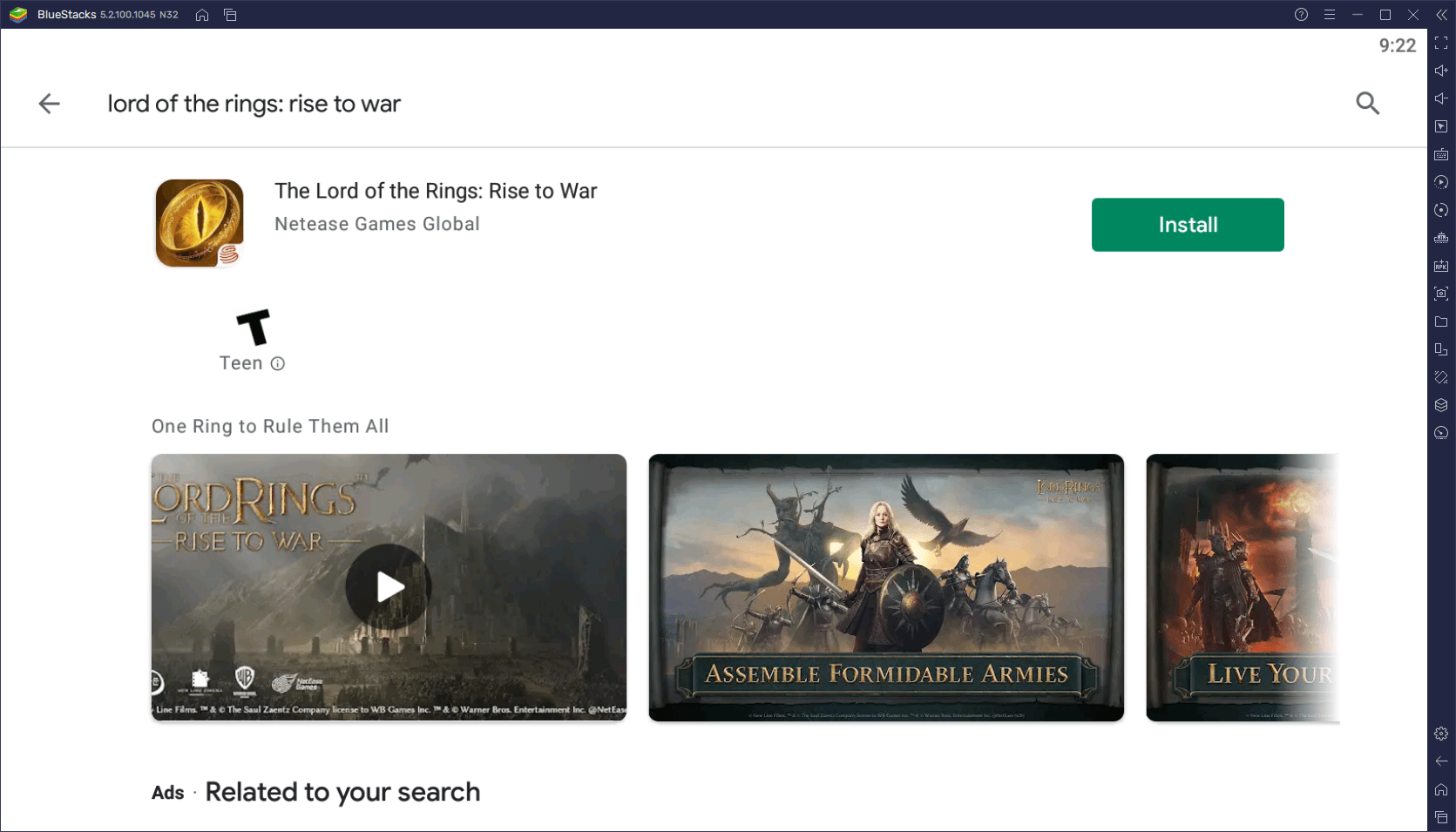 In just a few minutes, you'll be enjoying Rise to War on your computer, and with all the benefits that come from gaming on your PC. Furthermore, you'll also get access to a variety of tools offered by our emulator, all of which are designed to streamline and enhance your experience with the game.
Let us know if you have any questions or issues with the installation process in the comments below!