Game Guides
How to Play Lord of The Wars: Kingdoms on PC with BlueStacks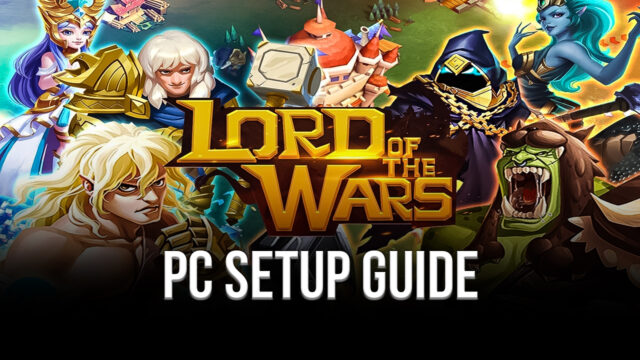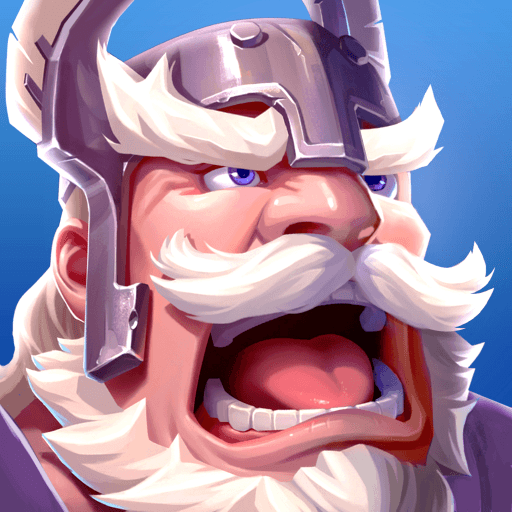 Lord of The Wars: Kingdom is a great take on the management-based real-time strategy game genre as the player embarks on a journey to become a great leader by allocating resources and guiding great armies to victory. This game is one of the numerous titles that fill the market today, but Lord of the Wars is definitely considered the cream of the crop. Not to mention, playing this game is made even more enjoyable and exciting when you're using BlueStacks as your main platform.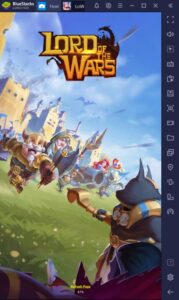 Games like Lord of the Wars: Kingdoms have gotten increased attention over the years because of how creative developers have started recreating the genre to be, all while adding more features that weren't present in their predecessors. Fans of these games will surely enjoy diving into this new addition because no matter how many times you play games like these, there's always a lingering desire to go onto a new world and attempt to conquer by building the strongest kingdom.
How To Set Up Lord of the Wars: Kingdoms on BlueStacks
Nowadays, playing on your smartphone doesn't just cut it when playing games that require a lot of attention and gameplay. No matter how often smart devices try to upgrade their systems, they always fall short when facing the true masters of the gaming world – PCs. It's time to join the revolution as gamers all over the world switch to playing their favorite Android games on PC by downloading and installing BlueStacks to maximize the best of both worlds in one handy platform.
Download and Install BlueStacks

on your PC.

Complete Google Sign-in to access the Play Store, or do it later.

Look for Lord of the Wars in the search bar at the top-right corner.

Click to install Lord of the Wars from the search results.

Complete Google Sign-in (if you skipped step 2) to install Lord of the Wars.

Click the Lord of the Wars icon on the home screen to start playing.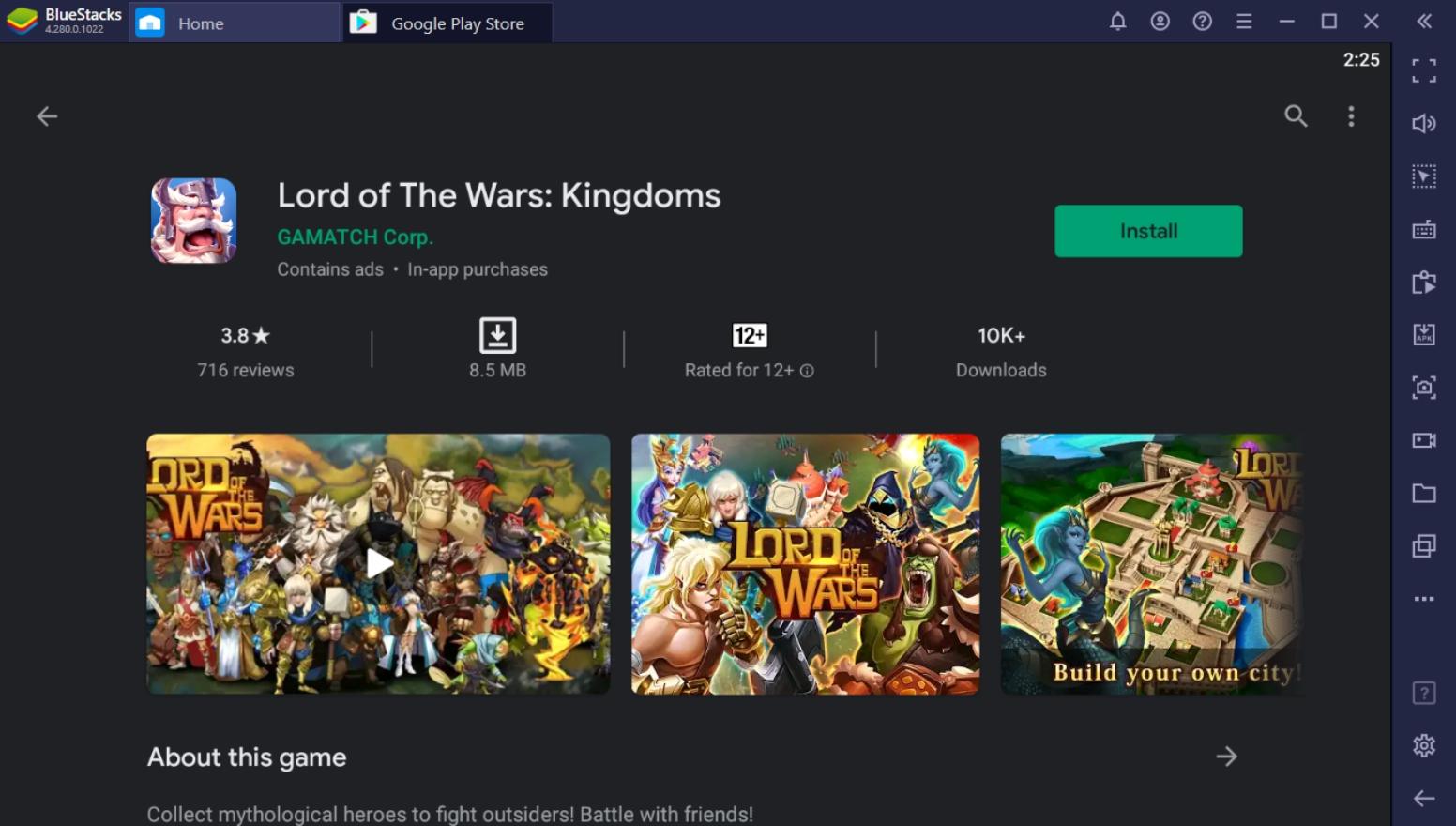 Useful Features You Can Use When Playing On BlueStacks
BlueStacks is the leader in the Android emulating market. As a company, BlueStacks connects a player's wants and needs when it comes to mobile gaming. There are certain aspects about a smart device that players wish were available on PC but can't be accomplished completely without spending a ton of money on add-ons and hardware. BlueStacks has a complete list of features that players never knew they wanted to have until they played their first game on the BlueStacks platform.
Multi-Instance Feature
Are you tired of having to shuffle through different games on the same device? With the BlueStacks Multi-Instance Function, you don't have to suffer through the difficulties of having just one game active on the screen at any given time. This feature allows players to open multiple "devices" in the form of instances that allow each one to open a game or app. By using this, you can have multiple instances of Lord of the Wars active or play a different game alongside this game without having to choose between playing one or the other.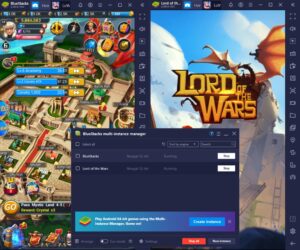 Lord of the Wars: Kingdoms requires the player to complete long countdown timers in order to wait for an action to be finished. While closing the app and doing something entirely different is a good way to pass the time, some people like to manage their time more efficiently by starting another action immediately after one has finished. If you're such a person, the Multi-Instance Feature is the function for you.
Keymapping Tool
The Keymapping Tool is a neat function that converts the touchscreen-based gaming model that the smartphone has into the keyboard & mouse control feature that we love about our PCs. By mapping out keys on the screen using the Controls Editor, you can accurately click on a command using your keyboard. Using this function, you can either personalize your own set of commands or rely on the default settings provided by BlueStacks when you launch the game.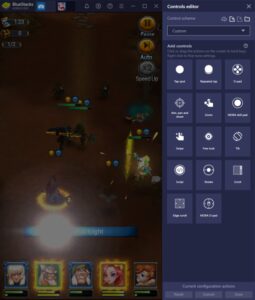 This game may primarily be a city management game, but it includes some PvE content that requires the player to control heroes in battle. Some players might find it annoying to keep clicking the mouse button to confirm an action, which is why they'd rather assign keys instead to make their lives easier.
Screen Recorder
The Screen Recorder function is not exactly a new feature in BlueStacks but is definitely an upgraded one. Screen Recorders in average smartphones often cause issues such as lag or overheated devices. These features are mainly due to the limited and densely packed aspect of the hardware that is jammed onto the handheld device. Most players who want to record their gameplay don't want to sacrifice their gaming experience, so they may have a difficult choice to make.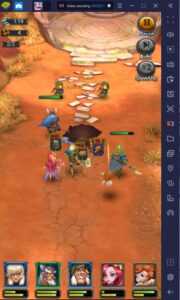 The BlueStacks Screen Recorder uses the full power of your computer's hardware, so choosing to record your gameplay won't affect the integrity of what you recorded. When you're recording your favorite moments while playing Lord of the Wars: Kingdoms, you might even forget that you had already started recording because of how smooth the game is running, despite juggling all the game's functions while potentially running other apps or programs in the background.
Create the Perfect Kingdom in Lord of The Wars: Kingdoms
Lord of the Wars: Kingdoms is highly addicting for players that have never tried this genre before. New players might find it surprising how exciting it can be just to watch countdown timers finish to either wait for one of your buildings to be completed or finish training some troops that you'll eventually use to attack another city.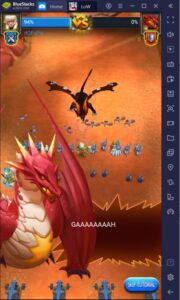 Real-time strategy games are at the top of the list when it comes to the most intense types of PvP games—waiting for your troops to march to another player's city and anxiously waiting on whether an attack or raid is successful or not can put you at the very edge of your seat. So go download BlueStacks today and experience first-hand the joys of playing Lord of the Wars: Kingdoms on your computer!