Game Guides
How to Play Lords Mobile on the Cloud with BlueStacks X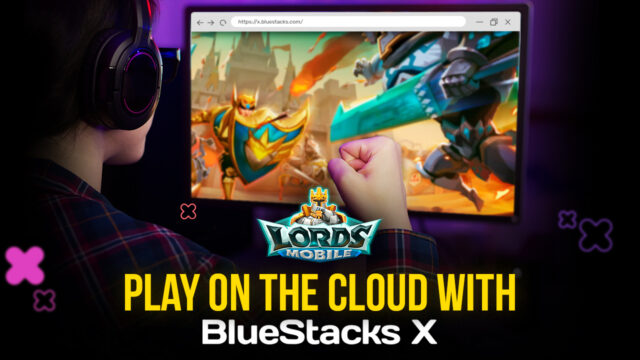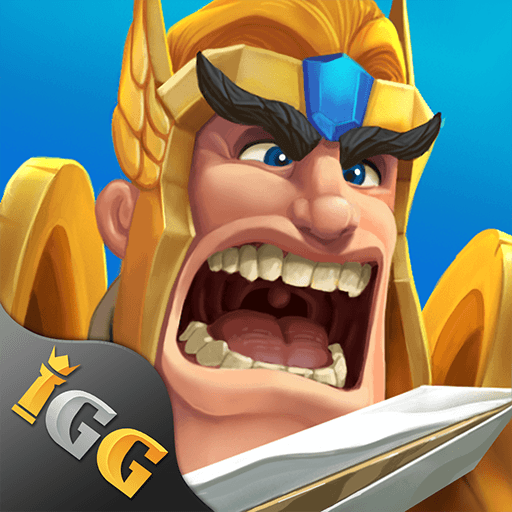 Lords Mobile is one of those strategy mobile games that has managed to combine several different genres into one amazing creation. The result is a game in which you can develop your town and train troops, like in any other conquest game, but also participate in exciting siege battles with strategy elements. And this is just scratching the surface in terms of what you can do in this game.
It's no wonder why Lords Mobile managed to chisel a spot in the circle of widely acclaimed strategy games, what with everything it has to offer. However, like many mobile games, it's still held back by its platform, particularly since those who want to play it must do so on their phones, with a small screen and awkward touchscreen controls, which can really take away from the enjoyment, especially during the long gaming sessions that could even cause eye strain.
Luckily, gamers have been able to play Lords Mobile on PC with BlueStacks for the past few years. Our Android app player has always given its users a much better platform in which to enjoy their favorite mobile games on PC, with lots of tools and features to make their experience even better. However, looking to the future, our next big step in our Android gaming journey is taking our games to the cloud, literally.
BlueStacks X is the newest and most groundbreaking way to enjoy Lords Mobile and other awesome mobile games, by streaming them directly from the cloud. Even though you could already enjoy these games on PC before with our emulator, its performance is still dependent on whether or not you fulfill the hardware requirements. Meanwhile, BlueStacks X always guarantees the best performance since all the rendering and processing is done server-side, and users are only streaming it via the internet.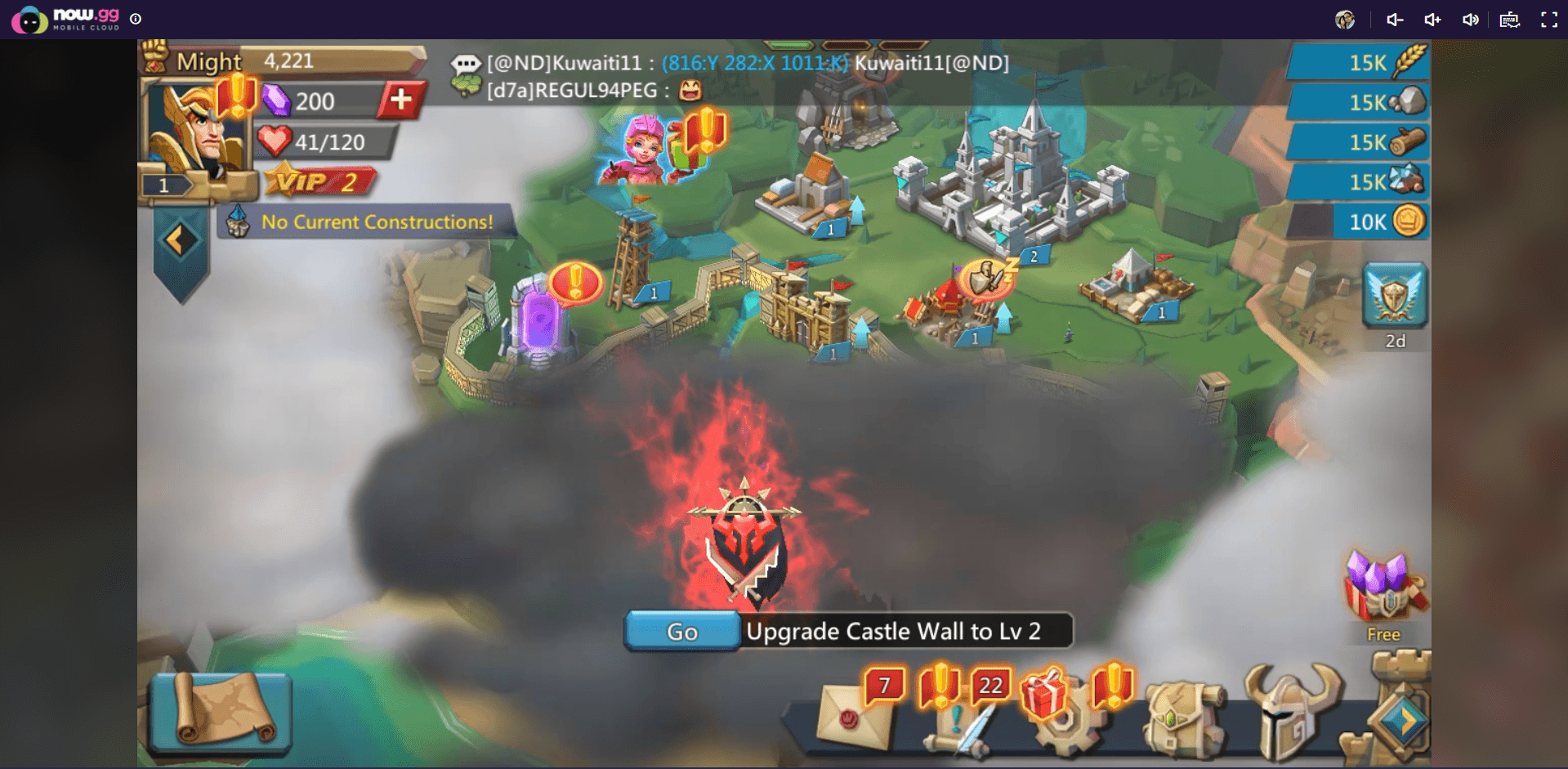 And as if that wasn't enough, BlueStacks X can be accessed from anywhere, and on any device, as long as they can open a browser tab. This means that you can play and synchronize your progress across countless devices. Whether you want to play on your phone or tablet, or on your desktop or laptop, gaming on BSX is as easy as going to our website and launching your favorite mobile game with a single click.
How to Play Lords Mobile on the Cloud
In order to access Lords Mobile on BlueStacks X, please follow these three simple steps:
Go to our

BlueStacks X website

and click on "Play on Cloud"

In the catalog, search for Lords Mobile using the search function on the top left.

Once you find it, click on "Play on Cloud" in the search results, after which you'll get instant access.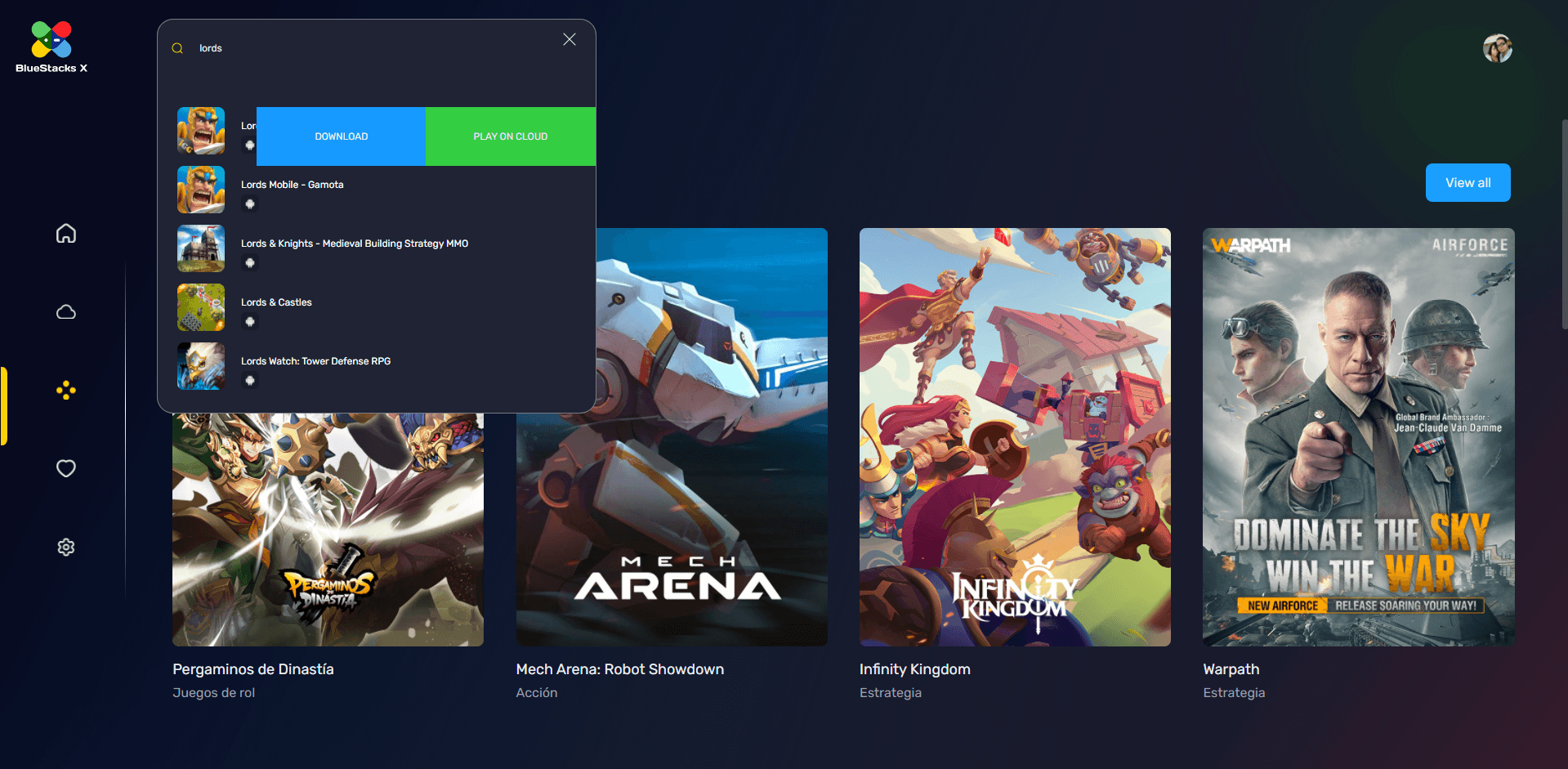 By following these steps, you'll be streaming Lords Mobile from the cloud in a matter of seconds, and without ever having to download any files or take up any space in your drives.