Game Guides
Lost Light – PVPVE on PC with BlueStacks – How to Configure Your BlueStacks to Get the Best Gameplay Experience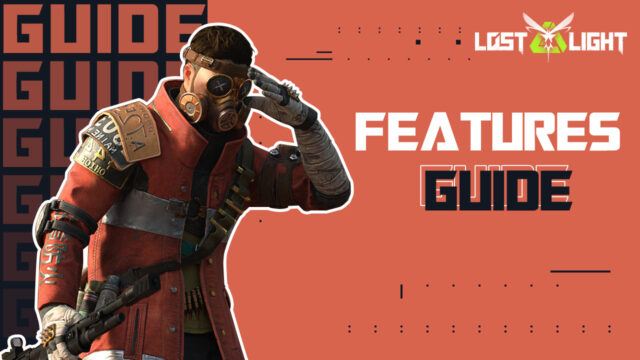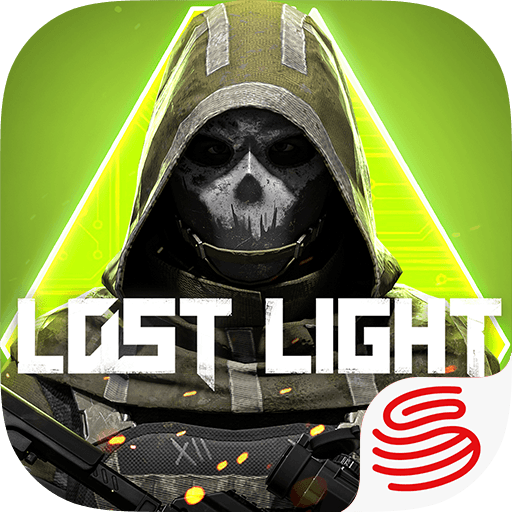 Lost Light – PVPVE is a brand new battle royale game with survival mechanics, in which making it out alive is arguably more important than defeating every single player you come across. This is because the game is more about collecting loot and bringing it back to your stash at the end of every match. However, in order to do so, you must not only survive the entirety of the round but also make it to an extraction point safely, in order to escape the map and retreat to your hideout.
However, while collecting loot is an important part of Lost Light – PVPVE, considering that you can then use your salvaged equipment, to begin with better gear on subsequent rounds, some players might opt to follow a minimalistic approach, commencing every round unarmed, and simply scavenge for gear during the match itself.
Regardless of your play style, the fact remains that, while this game is available on PC natively, players who don't meet the recommended requirements to run it might have a much better chance playing Lost Light – PVPVE on PC with BlueStacks. Our Android app player lets you play the mobile version of this game on your PC, with the best performance, and on virtually any machine, regardless of its specifications. And since our emulator has a variety of tools and features, you can also customize your experience to closely resemble that of the native PC version, including enjoying the best mouse and keyboard controls.
However, in order to get the best experience when playing Lost Light – PVPVE on PC with BlueStacks, you'll probably have to perform a few tweaks and adjustments to your client, which is where this guide comes in. Read on to learn how to configure your BlueStacks tools to optimize your gameplay in Lost Light.
How to Maximize Your Frame Rate and Achieve the Smoothest Gameplay
One of the particularities of Lost Light – PVPVE is that the game actually looks very good, which is why the requirements for the PC version are somewhat demanding. However, as we mentioned above, not everyone can meet these requirements, which is why some of us might opt to play the mobile version. Unfortunately, even in this case, you might need a fairly powerful phone if you want to run the game with a decent and stable performance.
Whichever way you cut it, you'll seemingly need to spend some money on your hardware if you want to enjoy a good experience with this game. However, by playing Lost Light – PVPVE on PC with BlueStacks, you can get the best possible graphics, with a silky smooth frame rate, without having to break the bank on a powerful PC or mobile device. To this end, check out our PC setup guide for Lost Light – PVPVE to learn how to get started with downloading and installing this game on your computer.
However, even when playing Lost Light – PVPVE on BlueStacks, you might need to perform some adjustments in-game, as well as to your emulator client, in order to achieve the best possible performance. Here's a step-by-step breakdown on how to proceed:
Go to the BlueStacks settings menu by clicking on the hamburger button on the top right of the emulator window, and navigate to the "Performance" section.

In this section, make sure that your emulator is using 4 CPU cores, 4 GB of RAM, and the Performance mode is set to "High performance". Finally, set the FPS slider near the bottom to 60 FPS, and click on "Save changes".

Launch Lost Light – PVPVE and go to the in-game settings by clicking on the gear icon on the bottom right of the screen.

In the "Graphics" section, set your FPS to "Ultra".
With these settings, you'll be getting the smoothest possible performance with Lost Light – PVPVE. However, there's a tradeoff in that the visuals are a bit blurry as of launch, since the actual graphical configurations are stuck at "Standard". We're not sure if this is a limitation of the game at launch that will be patched later on. However, if this does get addressed, then you'll be able to use this setting to also enhance your visuals, and get both good graphics along with a silky smooth frame rate.
For now, these settings will help you to optimize your performance, without any of the inherent drawbacks of gaming on your phone, such as playing on a small screen, and experiencing rapid battery drainage, and you won't have to spend tons of money on a powerful gaming PC, either.
Customize Your Controls for Victory
Another important part about enjoying shooter games like Lost Light – PVPVE is actually being able to control your character and aim with ease. And while the native PC version has this down to a T, the mobile version might leave a bit to be desired, particularly since it uses touchscreen controls. However, since you're playing Lost Light – PVPVE on PC with BlueStacks, you can use the Keymapping Tool to create your own customized control scheme for this game, and make it very similar to the native computer version.
To open the Keymapping Tool, you simply need to press Ctrl + Shift + A while in-game, which will give you access to the Advanced Editor menu. In this screen, you can create your own control schemes by dragging and dropping the predefined functions from the rightmost panel, to anywhere you want on the screen. After placing your shortcuts, you can give each of these bindings by clicking on them, and then press the button you wish to assign to them.
If you need guidance on how to properly configure your controls for Lost Light – PVPVE, take a look at the image below.
With this setup, you can get the best experience in combat by being able to move around with WASD, as well as aiming and shooting like in a PC shooter, by pressing F1 to toggle firing mode. With this mode active, you'll be able to move the camera simply by moving your mouse; ADS with the right mouse button, and fire your weapon with the left mouse button.
With this control scheme and emulator settings, you can get the absolute best experience with Lost Light – PVPVE on PC, with only a fraction of the system requirements. Feel free to leave us your thoughts or questions in the comments below!