Game Guides
Beginner's Guide to Magic: ManaStrike on PC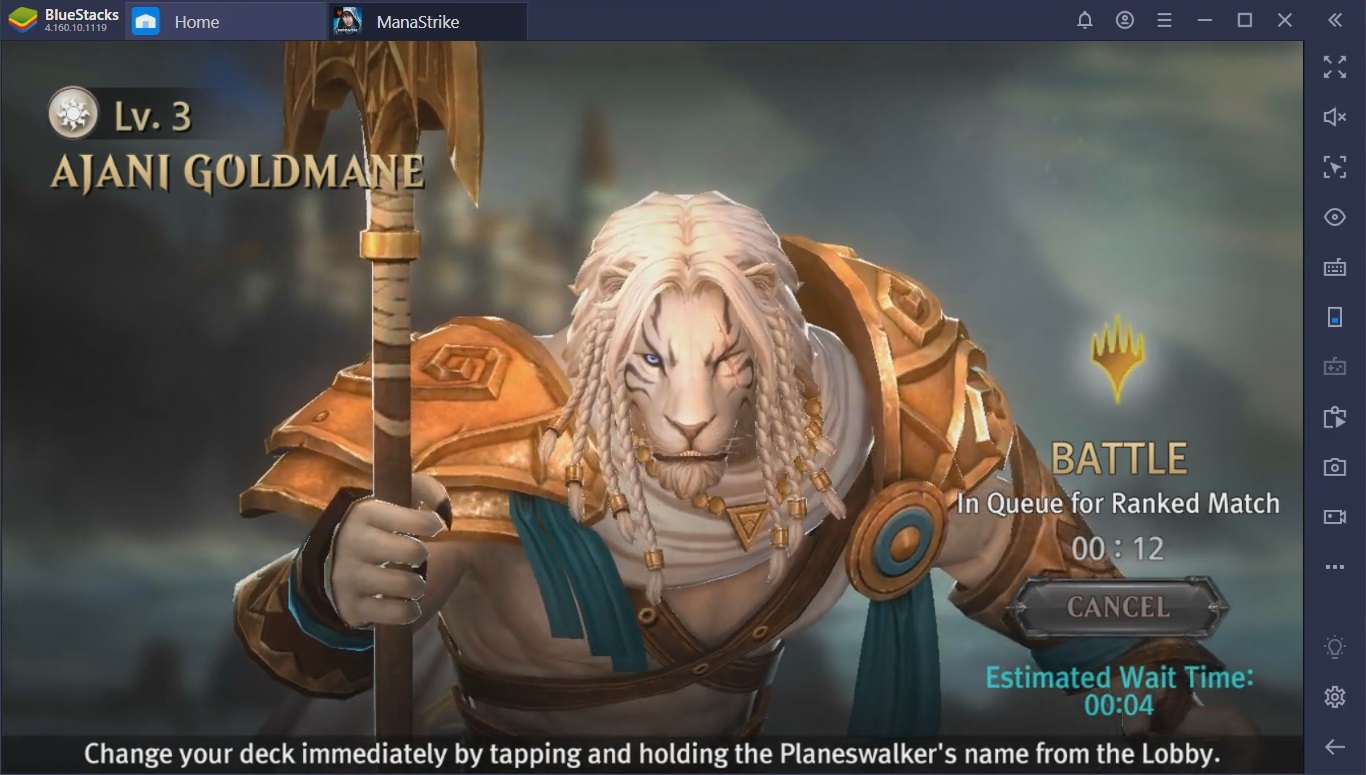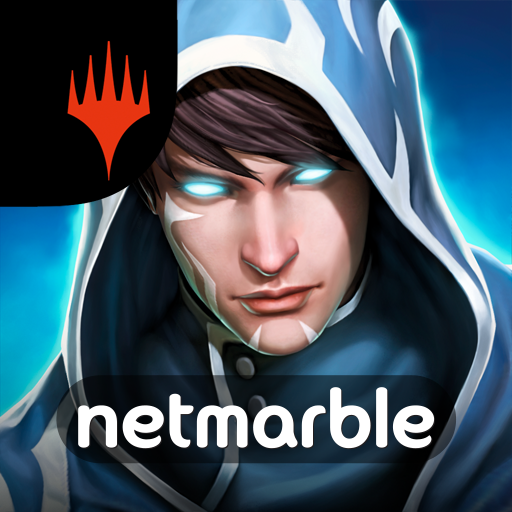 Major gaming franchises are all looking to get their own slice of the ever-growing mobile gaming pie. We've seen it with PUBG Mobile, King of Fighters ALLSTAR, The Elder Scrolls, and even Mario. Clearly, the platform limitations constitute no impediment for determined studios. Now, we have our very own MTG mobile game, Magic: ManaStrike. A long-awaited release, ManaStrike will be greeted by an immense international community of MTG fans.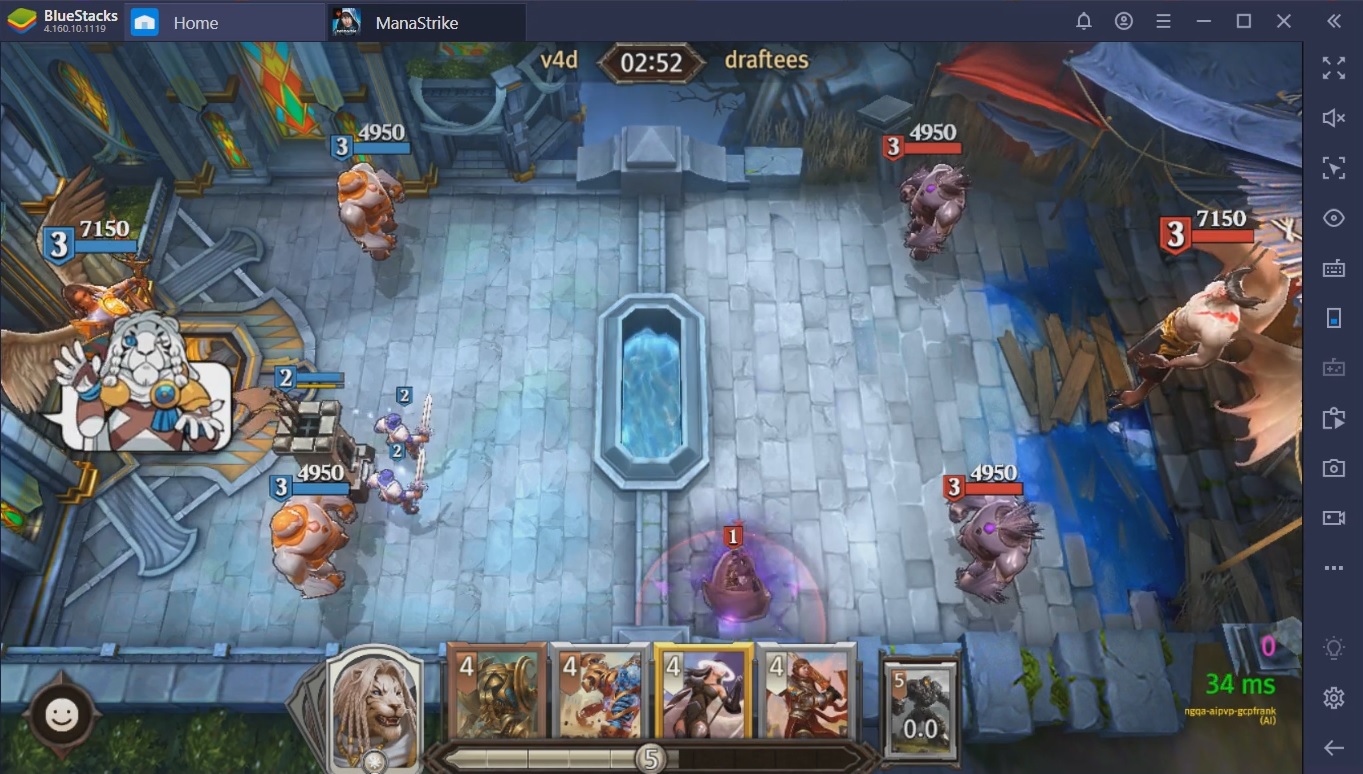 The difficulty, as we see it, lies in rendering the mobile version different enough from the MTG Arena game to get people to try it, while still having something fun and enjoyable to spend time on. Fortunately, Netmarble seems to be learning from its past experiences and, in our opinion, have managed to deliver an Android game that truly honors an excellent trading card franchise.
Our only complaint with it is a minor one that might yet be addressed in the near future. But more about it in our review of the game. For now, let's focus on a few tips and tricks that every beginner should use to achieve more victories.
BlueStacks Is the Way
If you don't already play Magic: ManaStrike on BlueStacks, you should seriously consider it. This Android emulator will ensure you get the most out of your ManaStrike multiplayer experience, not to mention enable you to multitask at ease. Sure, the game will require your attention while a ranked battle is going on, but there's nothing stopping you from enjoying a short break from work once every hour. We find that clearing our minds after completing a difficult task increases our productivity for the remainder of our schedule.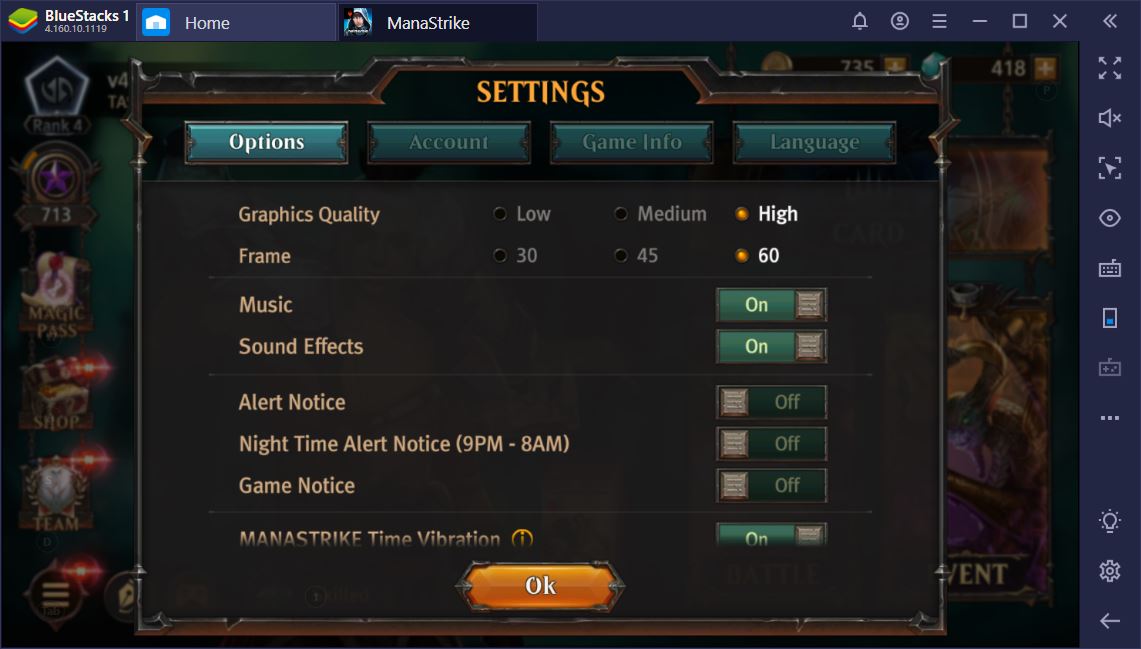 With BlueStacks, you won't need to worry about your smartphone slowing down the game due to lack of resources or an unstable Internet connection ruining your match. You get crisp and flawless in-game performance every time. Unlike a premium mobile device, the emulator is completely free. In addition, you don't have to check your phone and wait for the application to load, which will definitely take some crucial minutes out of a short break while also draining your battery.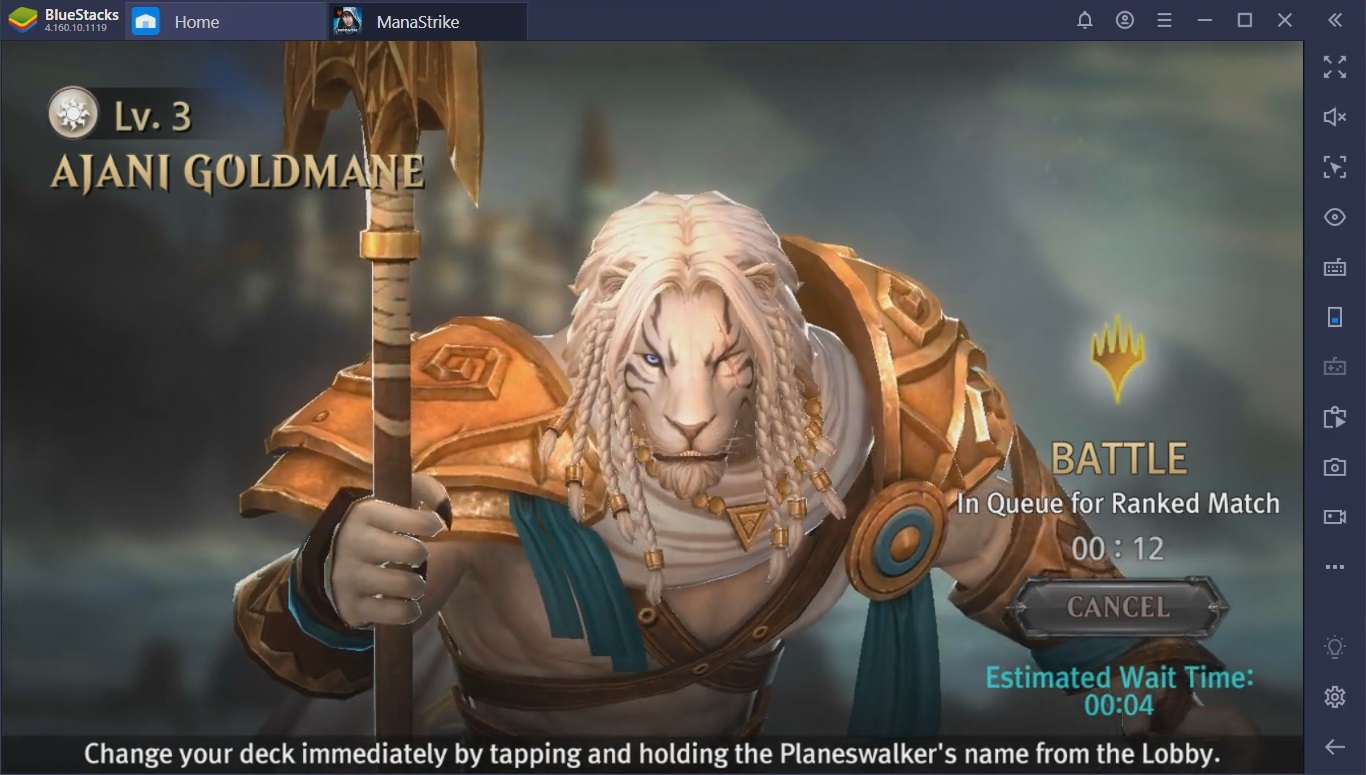 More importantly, this application will help you be more effective in battle. Your accuracy and timing will be much improved by the Game Controls feature. We found it enabled us to protect our towers much better, since we could deploy units without delay. In addition, more complex macros often helped us turn the tides of a tight battle. For more information, you can take a look at our guide to playing Magic: ManaStrike on BlueStacks.
Get It While It's Hot
Once you get through the tutorial, you'll be able to battle with other players for a chance to gain MMR and increase your rank. We recommend you have some fun here, at least to begin with. Try out all of the Plainswalkers currently available, but also several combinations of cards for each. Even though you don't have all of them to begin with, you will get a feel of how each of the default heroes plays.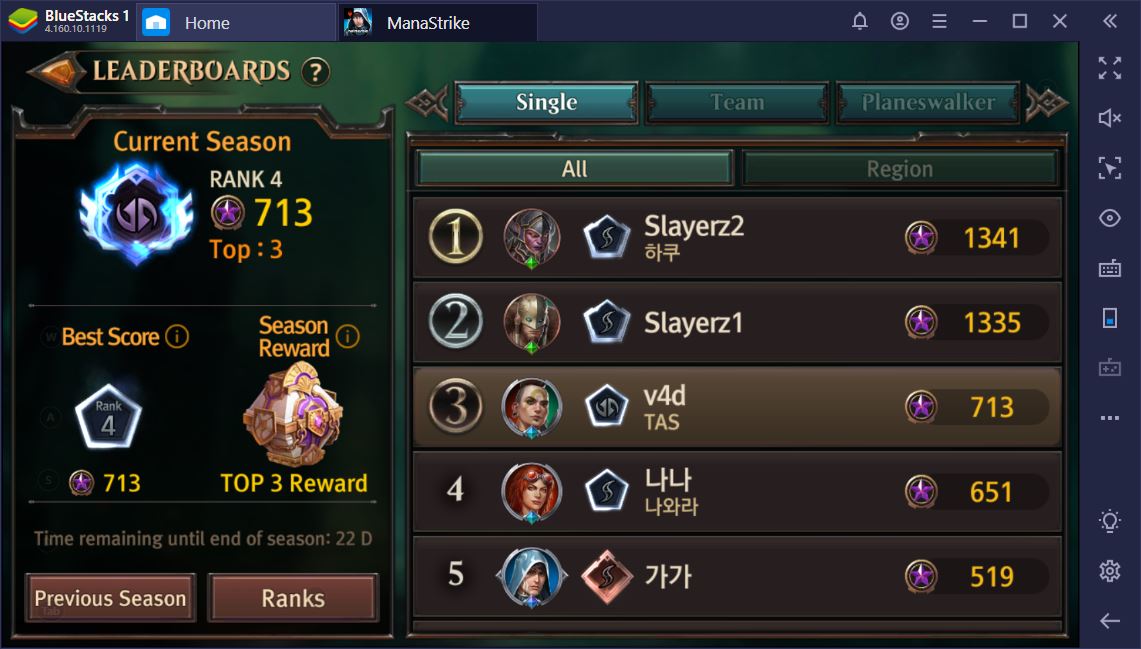 Ideally, you'll want to have your units synergise with one another, as well as benefit from your Plainswalker leader and active ability. For more information on how you can do that, don't hesitate to check out our guide to matchmaking in Magic: ManaStrike. We recommend you play the game as much as possible in the first few days of the release, as it will increase your odds of ranking high on the leaderboard.
Why would you want to strive for ranks so early in the game? Well, the top 10 players every season benefit from a massive number of cards, including uncommon and rare ones.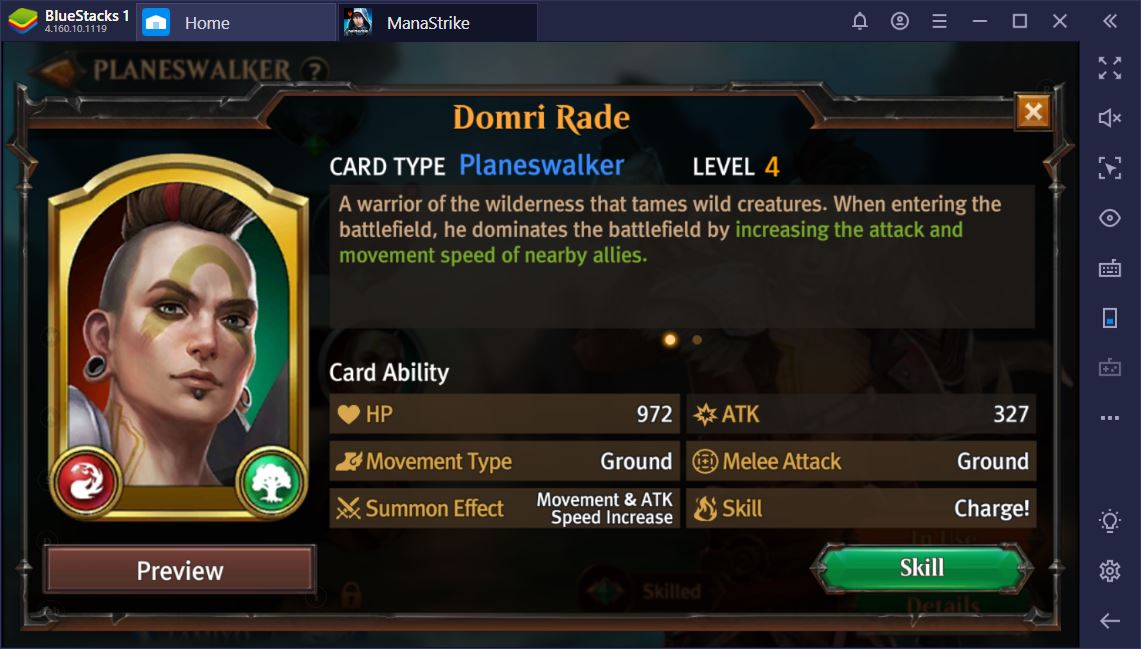 Things to Keep an Eye On
Much like any mobile game, ManaStrike has a few things every beginner should know. Naturally, logging in every day will give you some rewards, so you'll want to do keep to that as much as possible. If you have the time, do the daily quests. They yield a lot of cards, including uncommon and rare ones for each win you get. 5 Wins grant 2 rare cards, 7 uncommon ones, 19 common ones, and a good chance of extra loot from the first two categories.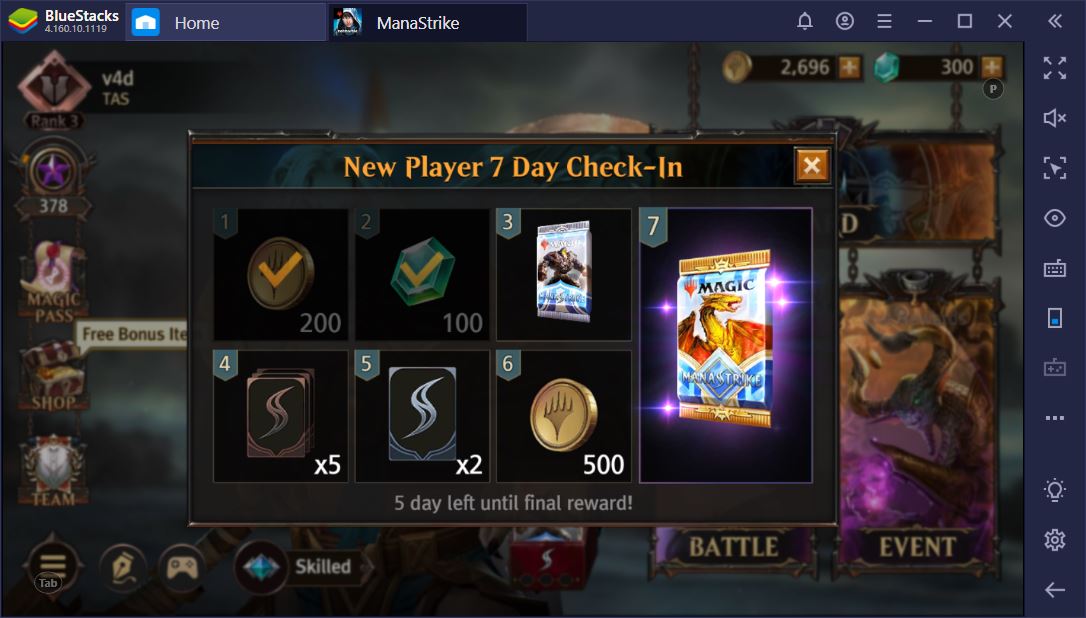 On average, the daily battle rewards shouldn't take you more than 40 minutes to complete in one of the worst-case scenarios, where for every won match you also lose one. In our experience, we managed to get all of them in 20 to 30 minutes of playing casually. Every day, you also get at least two Magic Season quests, which usually involve summoning your Plainswalker and other things you'd normally do in a match, so you'll complete them alongside the other missions. Completing these tasks will earn you awesome sparks which go into levelling your Magic Pass.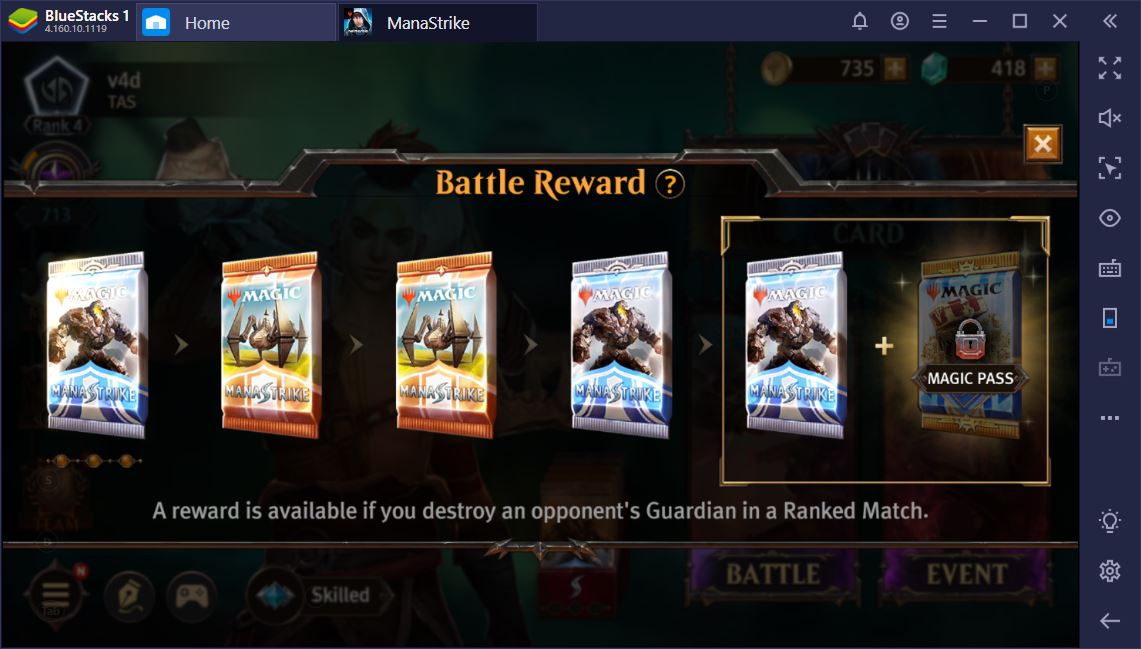 Just don't forget to collect your rewards after everything is done; otherwise, they won't reset for the next day. Speaking of daily resets, you ought to check the Daily Shop on a regular basis and, if possible, at different intervals throughout the day. Aside from handing out 200 gold every 24 hours, you'll find a host of strong cards you can buy with gold. Don't be too generous with it, though, since you'll also have to use gold when upgrading your individual cards.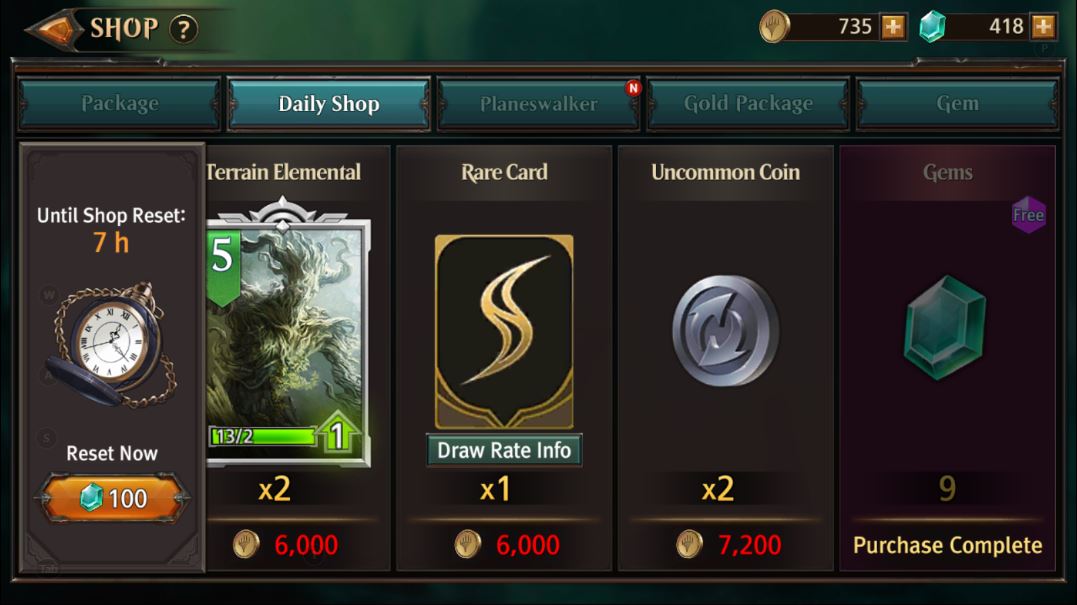 As soon as your profile reaches rank 3, you'll be able to join a team. These are basically in-game guilds that make it possible for you to play alongside others. There are team missions (which often overlap with your dailies) that grant team coins and you can then use the latter to buy even more cards from the team shop. This is a safer alternative, as it doesn't consume your actual gold.
Experience the Sheer Magic Universe with BlueStacks
An interesting aspect of the Plainswalkers is that each of them has an individual mastery, which is a reflection of how well you do with them. The more games you win, the more mastery you get. Is it worth sticking to one hero? Absolutely. The decorations you get from Heroic, Legendary, and Mythic tiers are splendid.
Do you want to switch your playstyle or simply try out new things? No problem. The mastery system ensures that your first few losses with a new permanent won't affect your rank, since you'll be at a Beginner level. The next tier, Challenger, still gives you a bit of wiggle room, as every loss will only reduce 50% of the normal amount of MMR.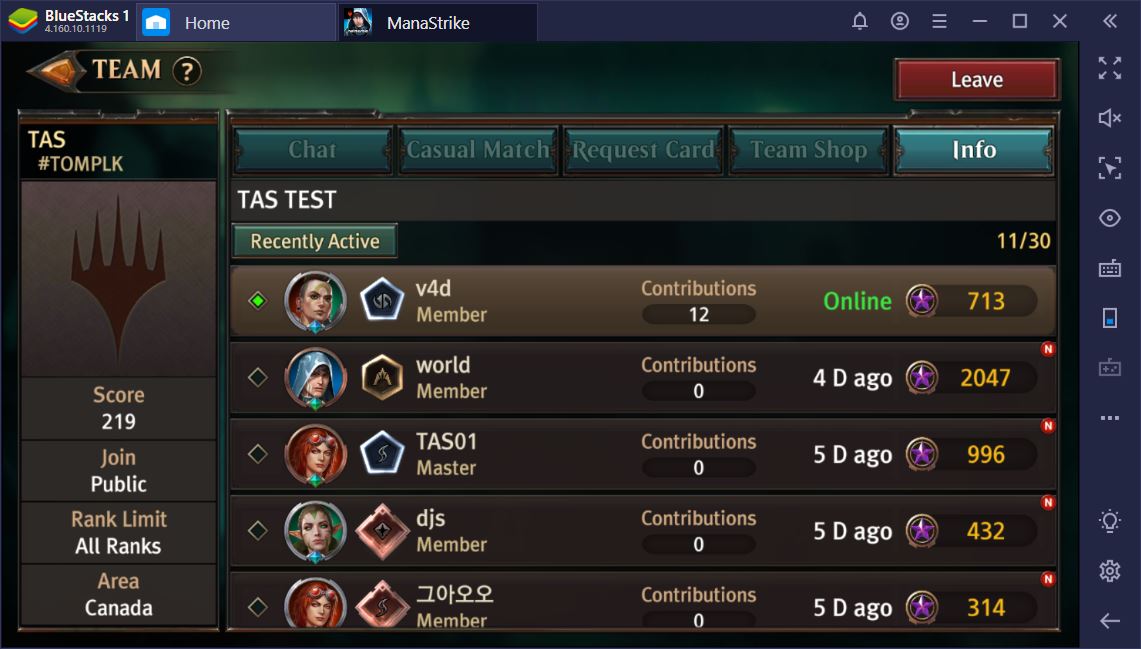 If you have some time on your hands, don't forget to play the event. Every win will give you an incremental amount of gold, not to mention the fact that there are no color restrictions on the cards that can be used by your Plainswalkers. The downside is that your run will end once you reach 3 losses or 9 wins. For those who are familiar with Hearthstone, the mode is quite similar to their Arena.
So far, these are the absolute most important things every beginner should know when first playing Magic: ManaStrike. No matter how competitive you are, don't forget to have fun!