Game Guides
How to Play Magic: ManaStrike on BlueStacks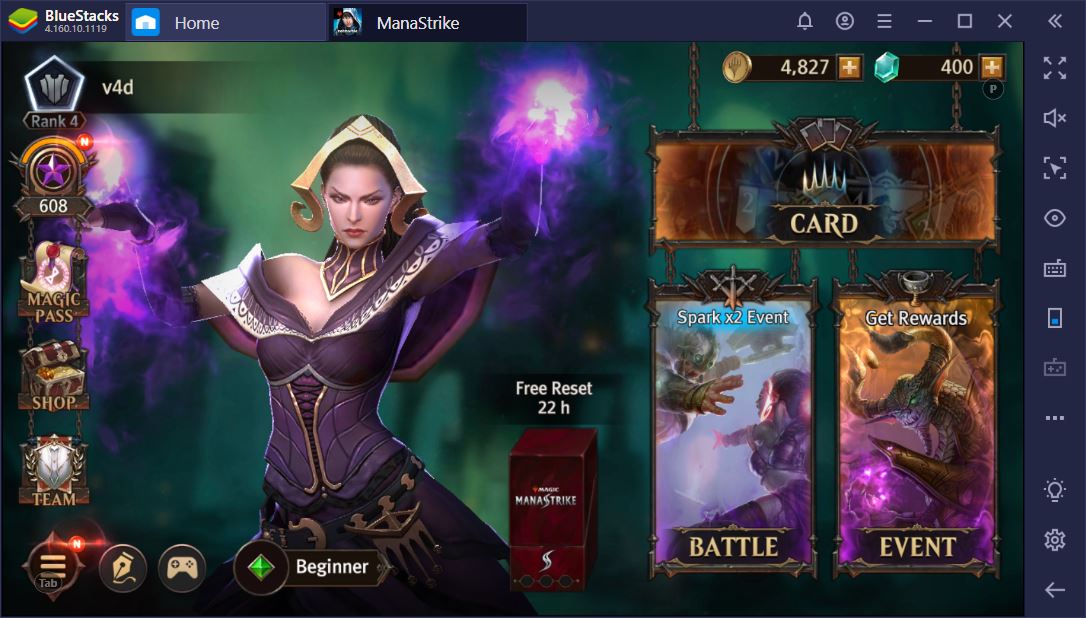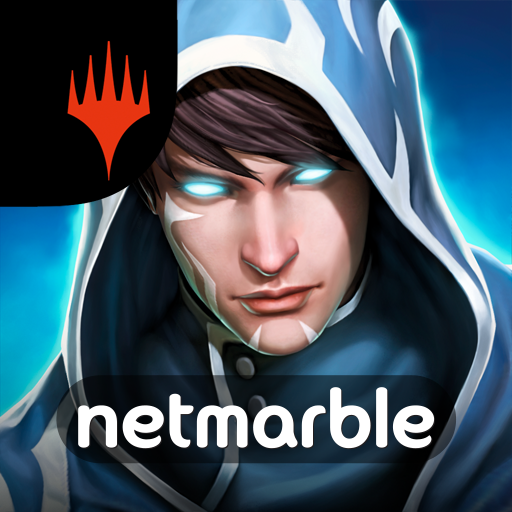 Ever since we got our hands on Magic: ManaStrike, we couldn't help but press the "Battle" button over and over… and over again. MTG's first foray into the mobile game universe is an absolute hit. Despite the daunting franchise behind it, the Netmarble development team found an easy and fun way to translate the immense game universe created by Wizards of the Coast into an exciting multiplayer battler.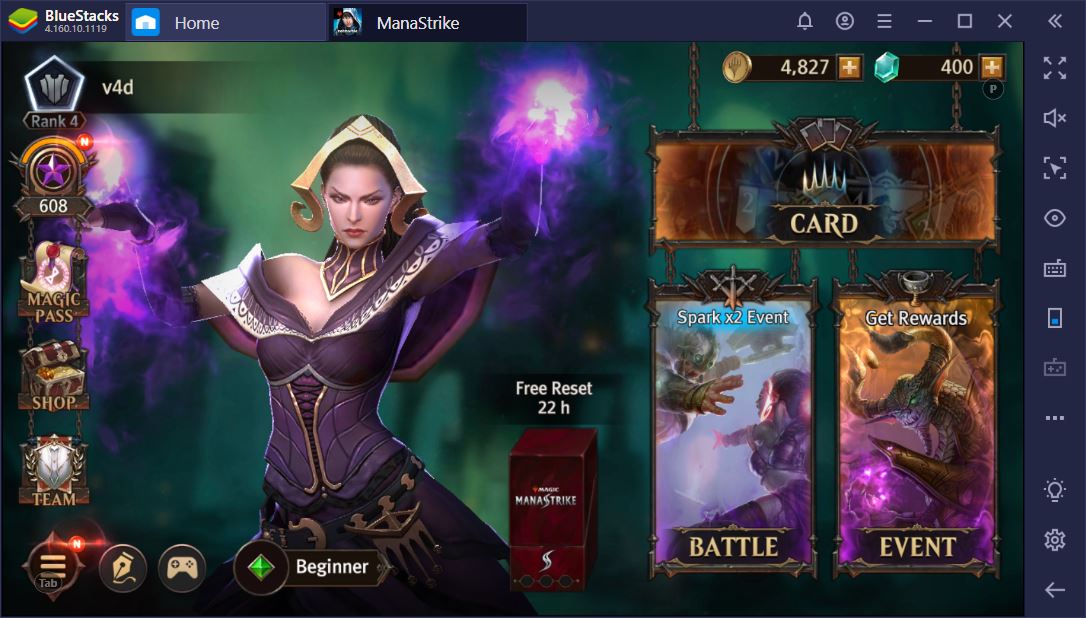 If you want to know more about our first impressions and find out what we think the game really needs to be perfect, don't hesitate to take a look at the Magic: ManaStrike review. This time around, we want to focus on the reasons why you should play Magic: ManaStrike on BlueStacks.
Visual Delight
Before we go into game mechanics, it's worth noting that BlueStacks offers its players the possibility to play their favorite Android games without lag spikes, delays, or FPS drops. This emulator outperforms the majority of flagship smartphones out there and you don't need to spend thousands of dollars for it. BlueStacks is completely free. In a fast-paced game, being able to witness every move as it happens and react accordingly is the foundation of success.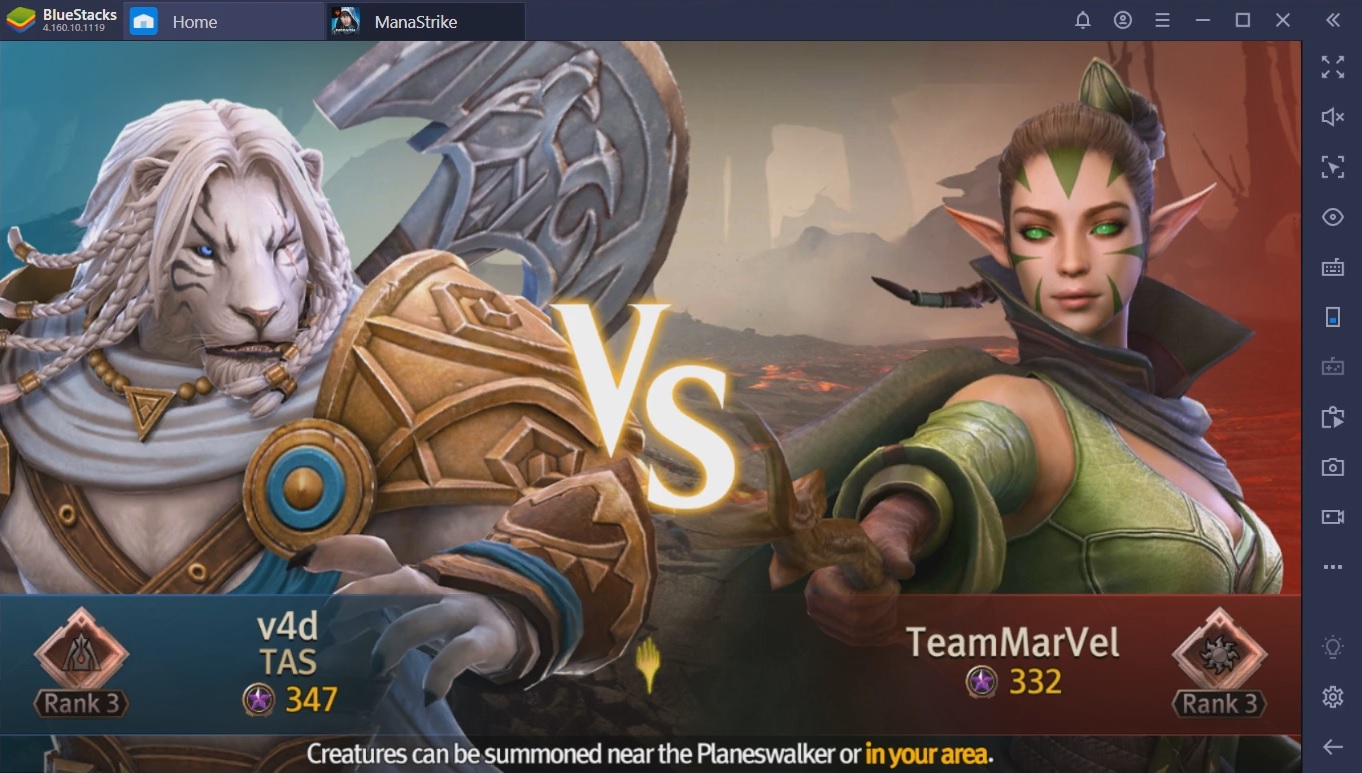 In terms of graphics, Magic: ManaStrike is every bit as fabulous and enthralling as we were hoping from an MTG release. Both the active abilities and the units themselves look amazing in-game, while the game art is faithful to the franchise. Fortunately, BlueStacks guarantees that you can play MM with superior quality graphics. Experience nothing less than 60 FPS and enjoy the game the way that was intended by the people who created it.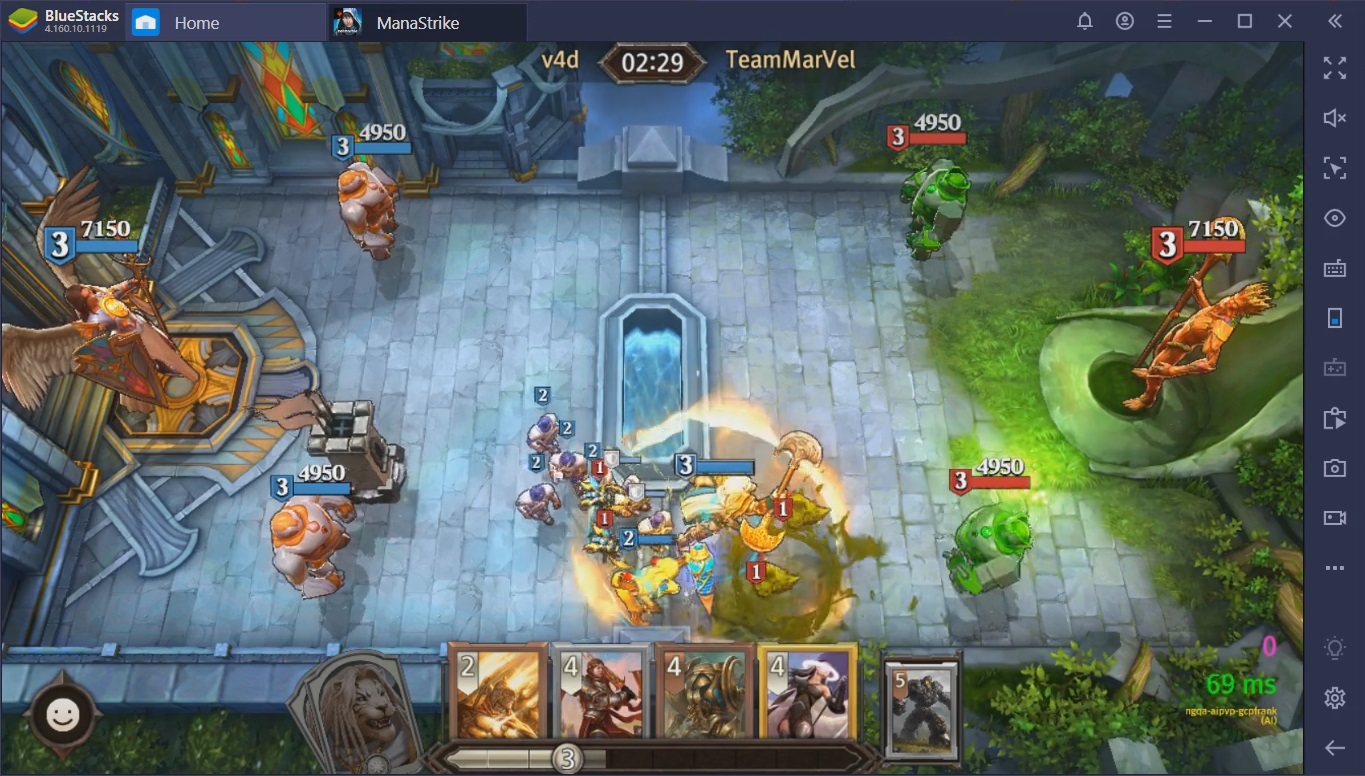 Even die-hard fans of the trading card game would be deterred from playing the mobile release if it didn't behave perfectly. With BlueStacks, you don't have to worry.
Never Miss a Cast
The chief reason why you should play Magic: ManaStrike on BlueStacks is the enhanced accuracy and reaction speed offered by the emulator. As a multiplayer tower-rush, the precision of your moves will make a difference. If you've played Clash Royale, the set-up will feel similar. You build a deck that includes a Plainswalker commander, and a series of spells, buildings, or creatures.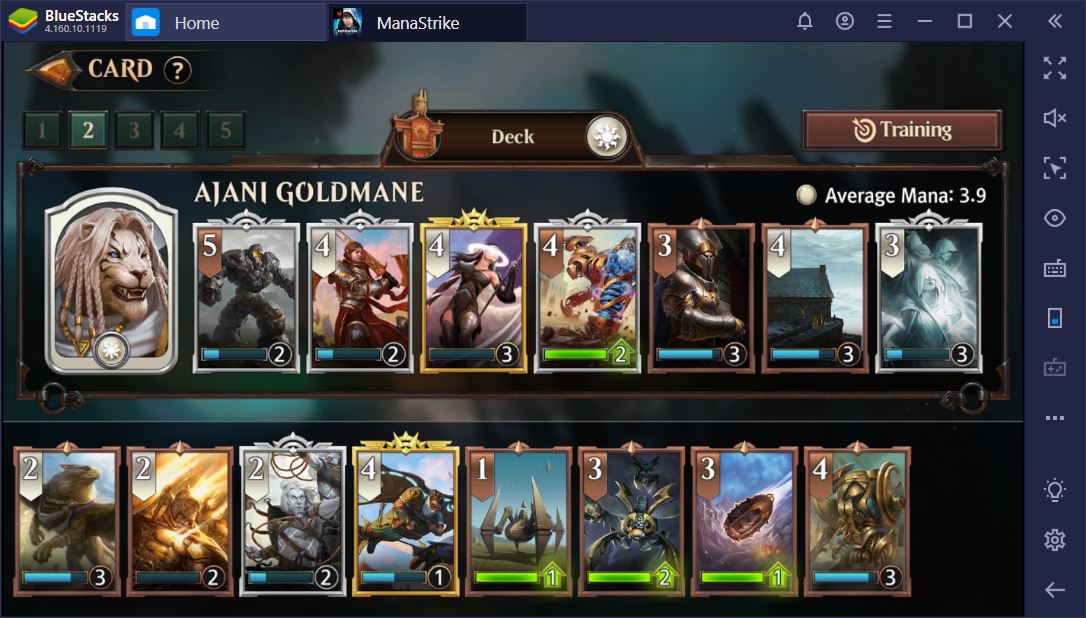 To use your deck appropriately, you have to adapt to each situation as it comes up. This often means that you might have to wait out certain moves from your opponent or, alternatively, be fast on your toes to take advantage of a downtime they're experiencing. For more details on how to play, you can check out our beginner's guide to Magic: ManaStrike.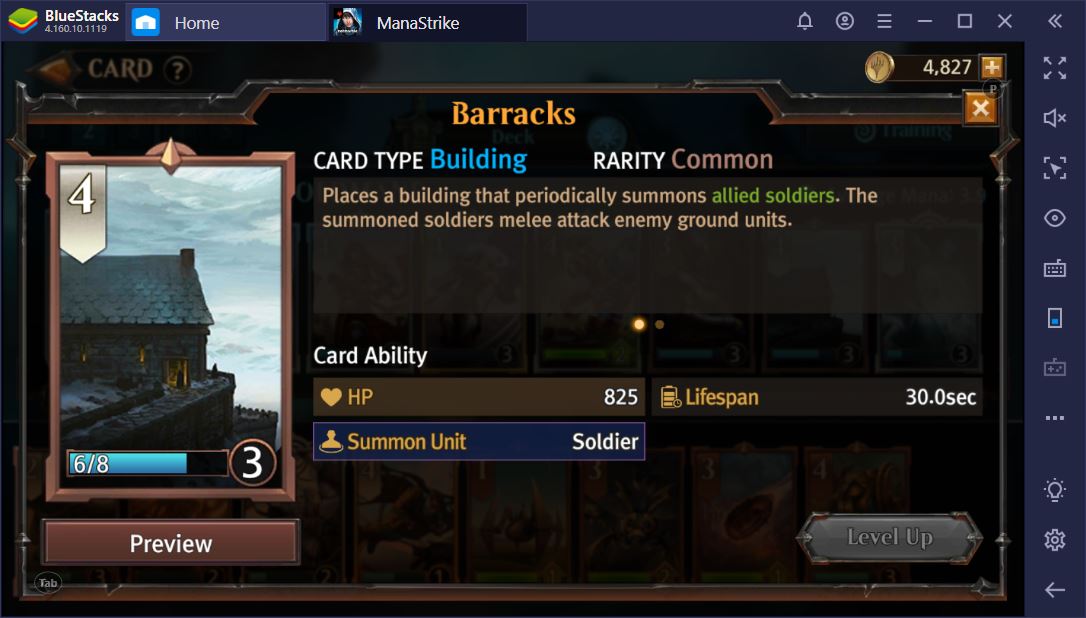 The Game Controls features enables you to create a custom configuration to help you play faster and better. Currently, you have 4 cards and one Plainswalker slot you can use. Everything has to be dragged and dropped to the arena location of your choice. With the swipe function, we can easily set shortcuts for each of the cards and the permanent to be placed in various positions. In addition, we can have a keyboard shortcut for the hero ability, which enables us to spare vital attention resources we'd normally dedicate to what is happening on the battlefield.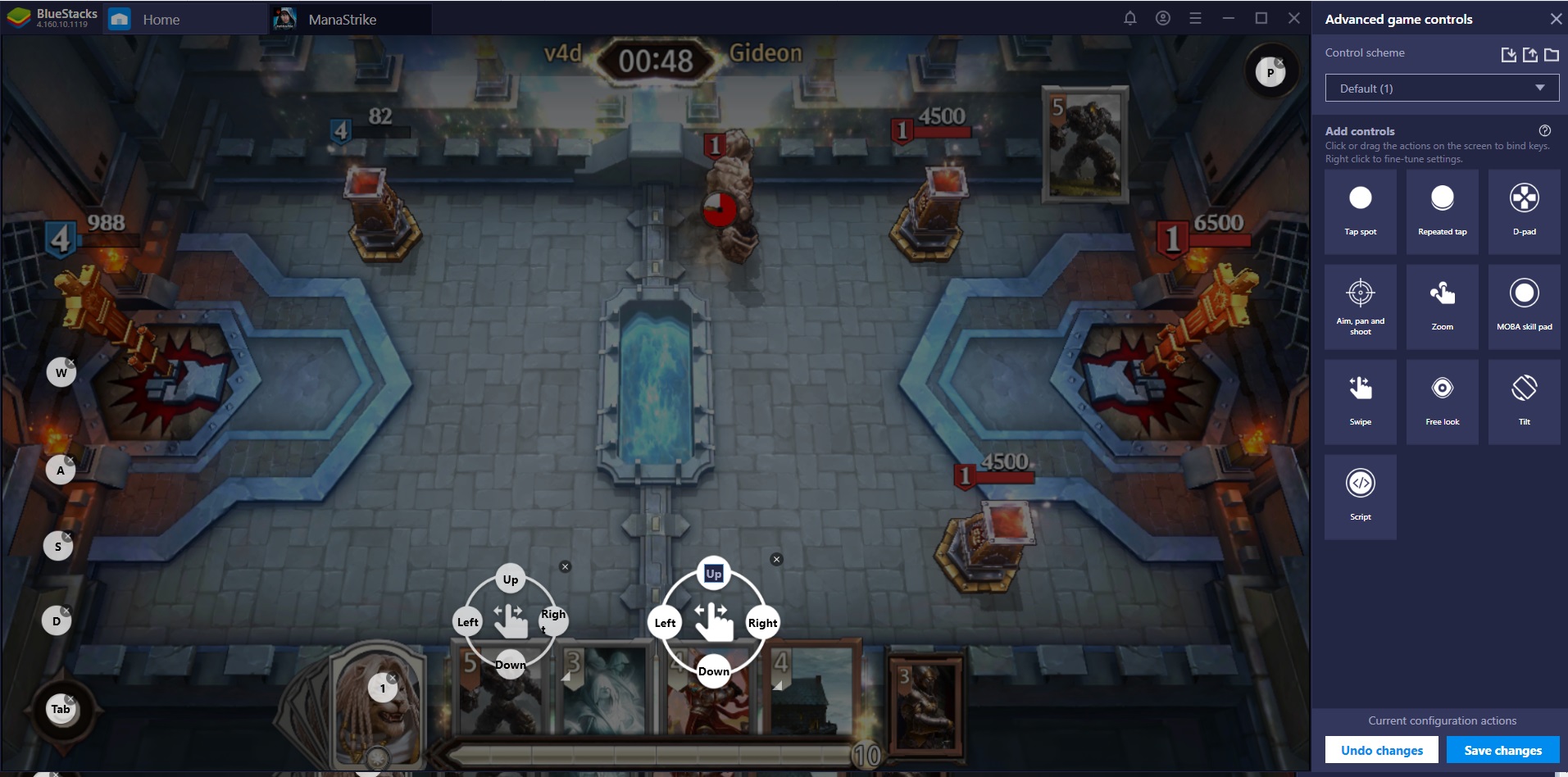 Especially when things get chaotic towards the end of the match, you'll be thankful that you have these controls at your disposal. Even though we haven't been playing that long just yet, we've had our fair share of nail-biting photo finishers.
The Next Level Play with Macros
Although you won't have that many repetitive actions, since the game is all about being able to make the right decisions at the right time, there is some potential to automate a vital move: having your Plainswalker enter the battle and casting their ability right afterwards. This was a game-changer for us, especially when we made it so that our Ajani spawns next to the tower.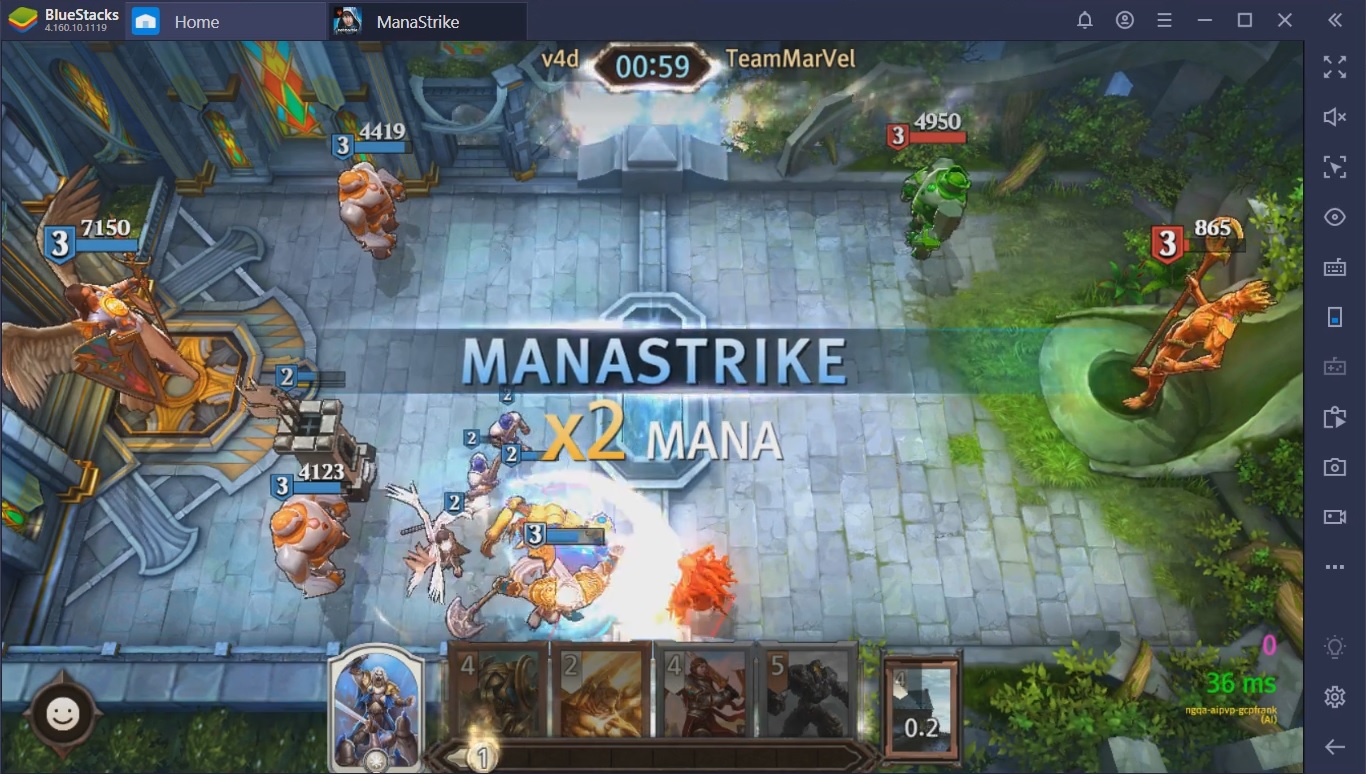 His Protective Shield card ability, alongside Ward of Protection, often gave our towers some much needed seconds to survive and kill off an invading force. The entire operation might have taken us 2 or more seconds to do manually, but with the Record Macro feature, we automated the moves and had to press just one keyboard button. The more you advance in rank, the more often these situations will occur, as players develop more intricate strategies that rely on getting to that double mana gain in overtime.
When a story mode will be introduced, both the macro and the script functions will go a long way towards diminishing the dime you have to spend farming for gold or cards. We hate nothing more than spending our time repeating encounters we've already defeated on numerous occasions.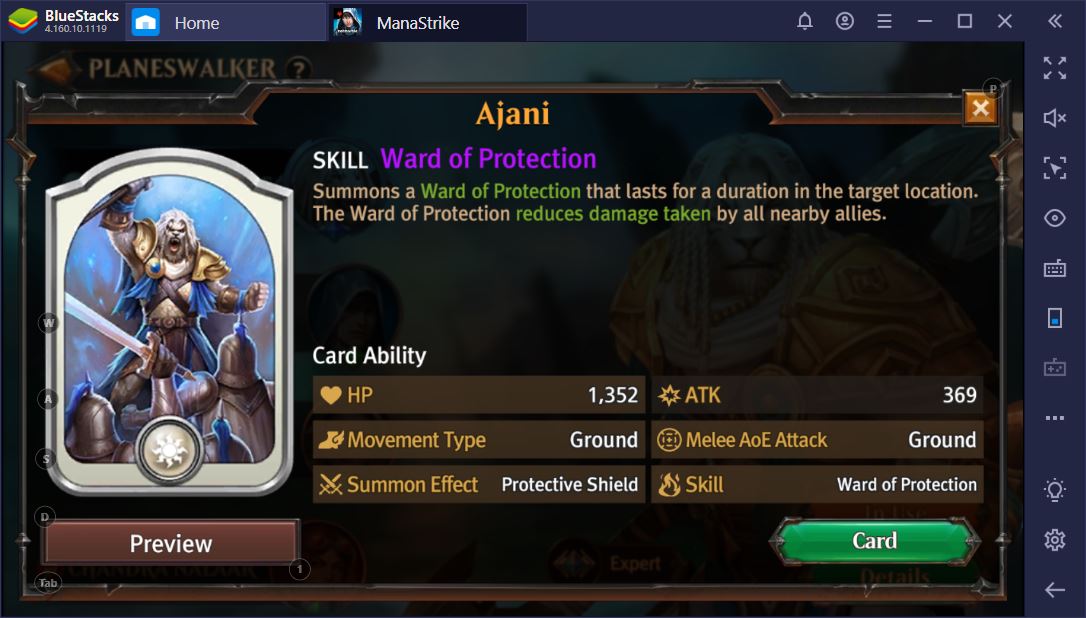 You can export your current BlueStacks control scheme and take it with you wherever you go. This way, you won't have to waste time trying to figure out your winning configuration every time you move to a new machine. If you are a streamer or YouTuber, the function will make it easy for you to share you controls with your fans and friends. Because if there's one thing that players love, it's fast tips and tricks that will help them become better.
The Best of Magic: ManaStrike with BlueStacks
BlueStacks' video recording option will help you keep track of what works and what doesn't. You can say goodbye to costly, specialized software that drains the resources of your machine. With one click, the emulator will record everything for you, fast and easy. This way, you can be sure that you won't miss any epic win.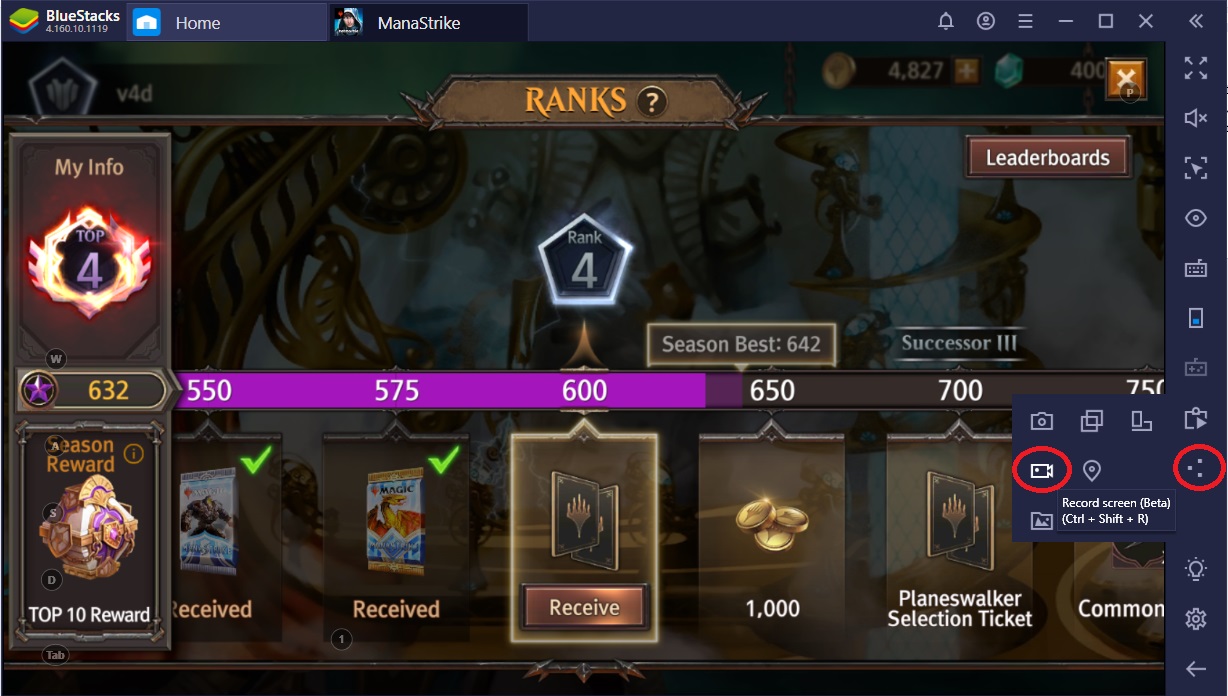 For those who like creating and sharing content with the player community, BlueStacks will streamline the entire operation, which will save them an immense amount of time. If you're considering going pro, being able to look back at your games and break down what happened at various crucial moments during the game is a core necessity of getting better. So far, these are the best reasons why you should definitely play Magic: ManaStrike on BlueStacks.