App Reviews
A First look at Magic: ManaStrike on PC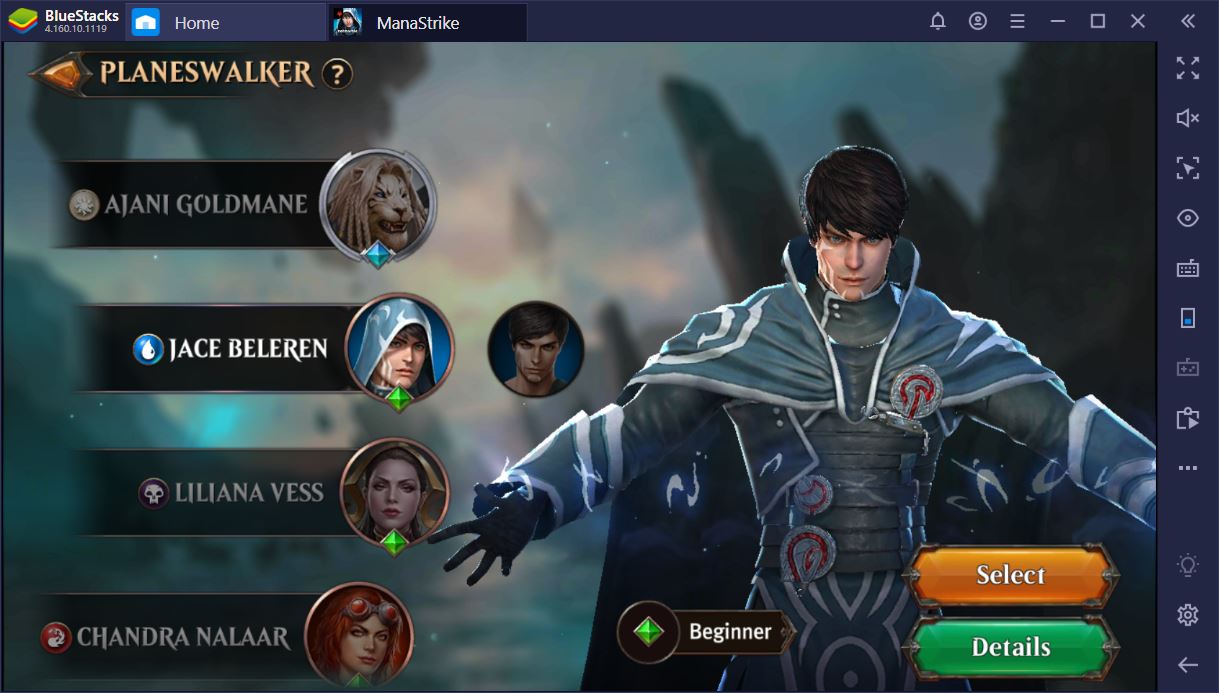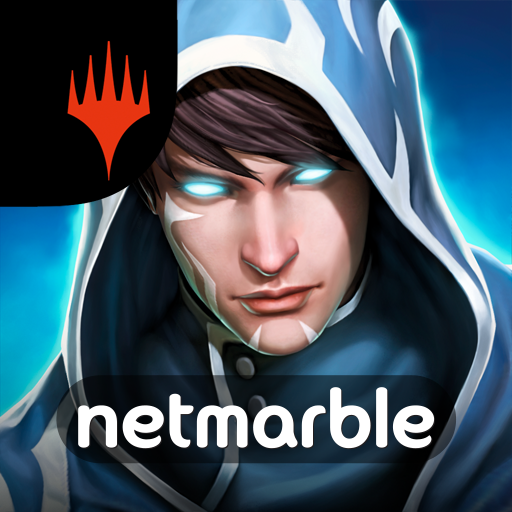 Back in 2018, when Wizards of the Coast filed the "Manastrike" and "Planesiege" trademarks, the MTG community immediately caught wind of the move. With over 340,000 members on Reddit and one of the most iconic game franchises, the first mobile release from the Magic: The Gathering universe already had everything it needs to be successful. Except for a good app, that is.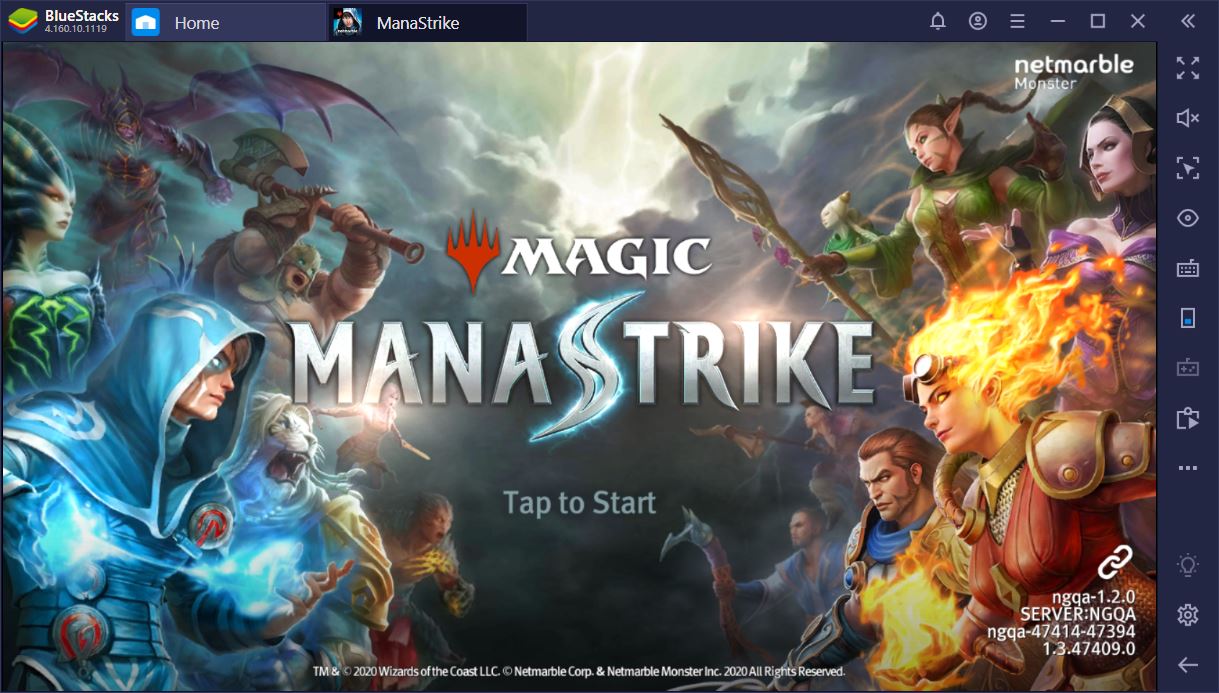 Towards the end of 2019, Netmarble, the creators of Marvel: Future Fight and King of Fighters ALLSTAR, soft released Magic: ManaStrike on App Stores in Canada and South Korea. If the two previous games are any indication, MTG's first foray into the mobile community will be a strong success.
Soft-release Fun
As you might have witnessed with our Black Desert Mobile and CoD: Mobile sneak peeks, geographic boundaries never kept us from trying on awesome new games in the soft-release phase and ManaStrike is no different. Oops, we did it again. The devs played with our hearts, so we got lost in the game. We just couldn't wait to get our hands on it and, after you read this review, you won't either.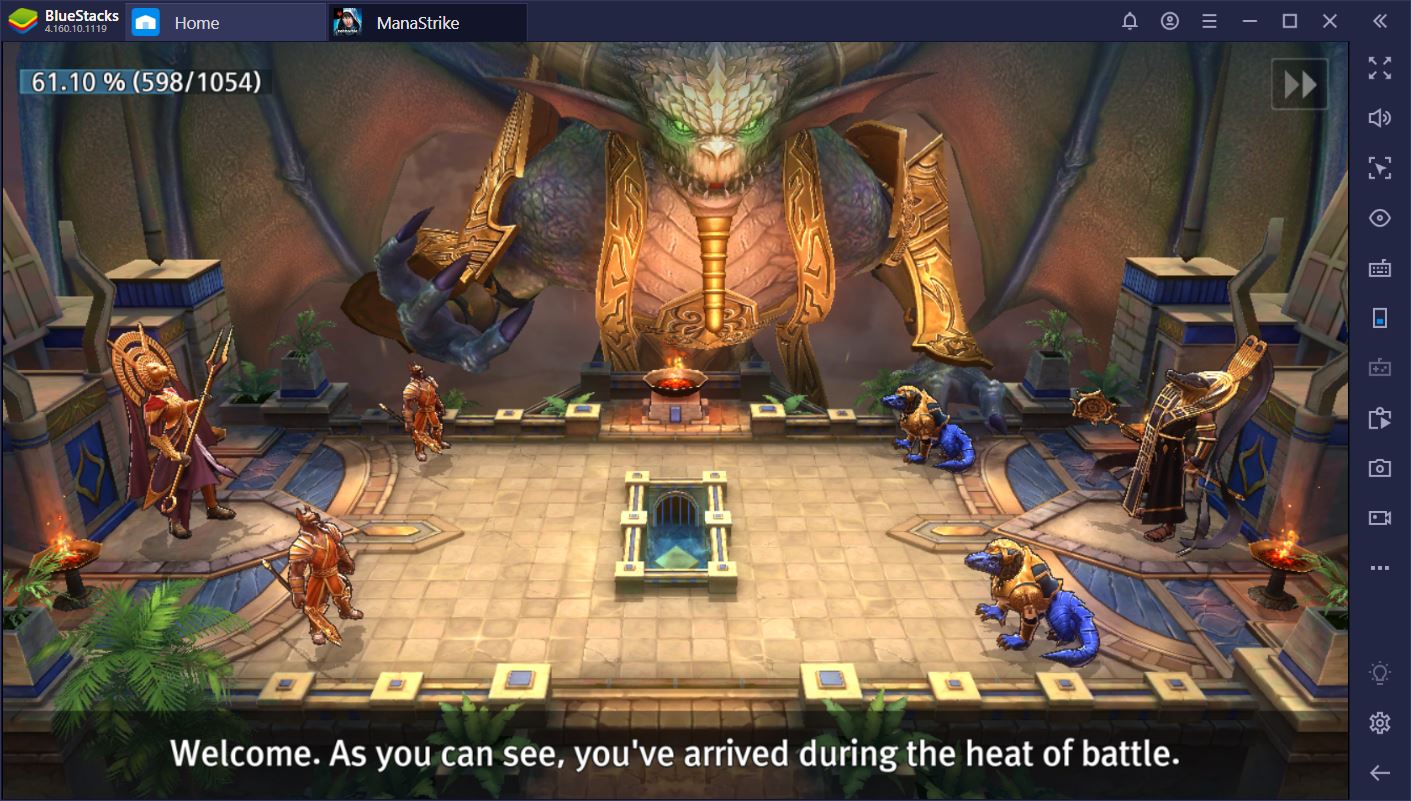 We've been playing the game for a couple of days now, trying on various Planeswalkers and combinations of units with great success. There's a battle pass you can purchase for $7 or so, which offers great value. If you ask us, the Magic Pass rewards are absolutely worth it (pretty much the best and only purchase you should make), not to mention the fact that you'll be supporting the people behind this awesome game. Although we can't yet tell how balanced the heroes are, the game seems pretty much ready to go.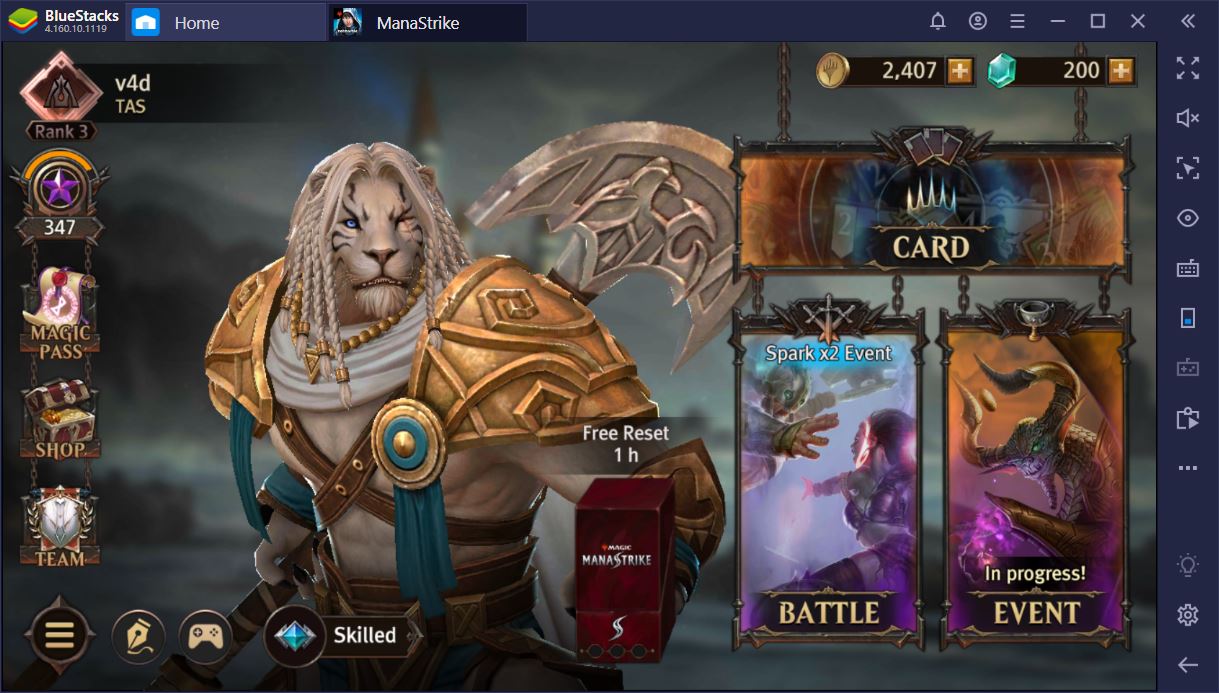 Since it's a real-time multiplayer battler, we'd love to also see a single-player mode where fans of the franchise can enjoy progressing through a story that has them save the fate of the multiverse. There's a reason why MTG was named the most played trading card game ever and the fact that they have over 18,000 unique cards might have something to do with it.
ManaStrike Game Design
To give you a hint of what awaits in-game, ManaStrike plays very much like Star Wars: Force Arena, but in the MTG universe. Whenever you click battle, you are matched up against a player who has the same rank as you – of course there's a ranked mode. Expect a bit of MMR variation to exist, though. In the arena, each of you has 3 structures – a guardian and two towers. The first player to kill the enemy guardian wins. Sounds simple, right? Well, it is and it isn't.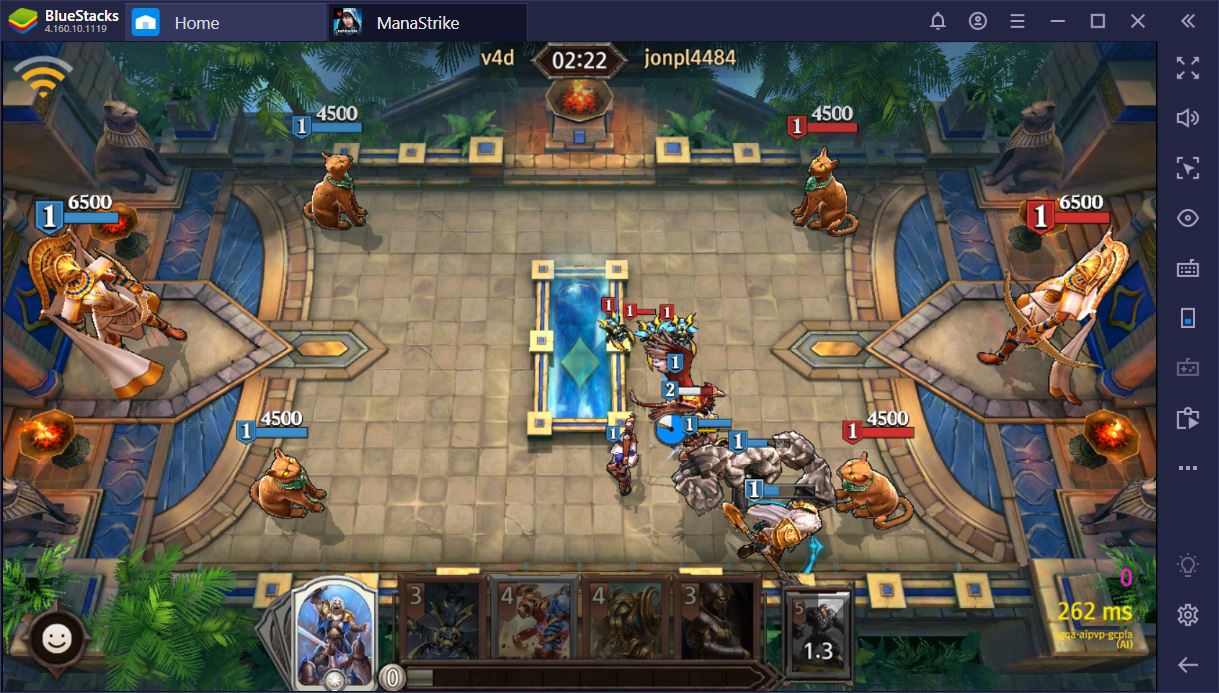 To get to the guardian, who by the way does pack a punch, you'll have to go through either one or both towers and they're not that easy to defeat. The fun part is the fact that each of you control a Planeswalker, as well as 7 cards, a setup which is complex enough for strategy to matter, just like in MTG Arena. The playstyle is not turn-based, though. The cards do have a mana cost, but you can cast them at any time, provided that you have the resources. They can summon units, spells, and even structures, while their rarity goes from common to uncommon and rare.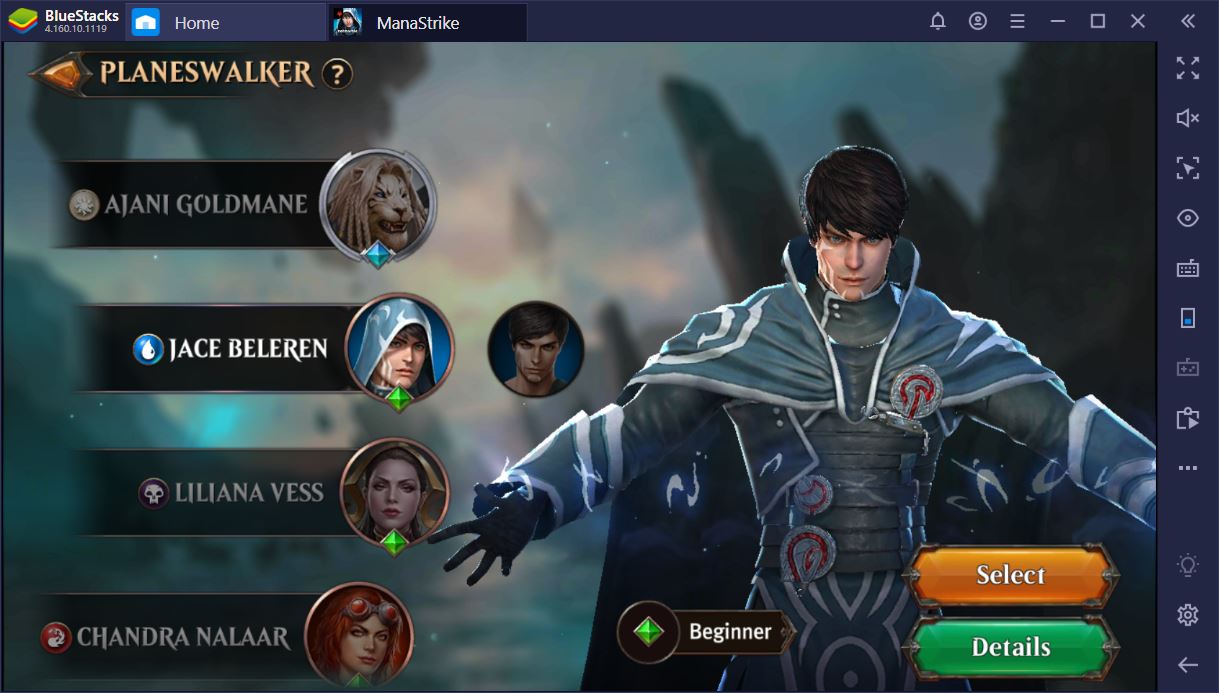 Certain cards (the brass-bordered ones, which are supposed to be colorless) are usable by any Planeswalker, but most of them aren't. Each hero has one or two colors (the traditional colors of Magic) associated with them, which means they can only use those types of cards when making up a fighting deck. Given that most of these awesome protagonists have their own abilities and can easily turn the tide of the combat when used right, the game certainly has a lot of depth to it. You'll have several attempts to use a Planeswalker, but their ability can only be triggered once after you put them down.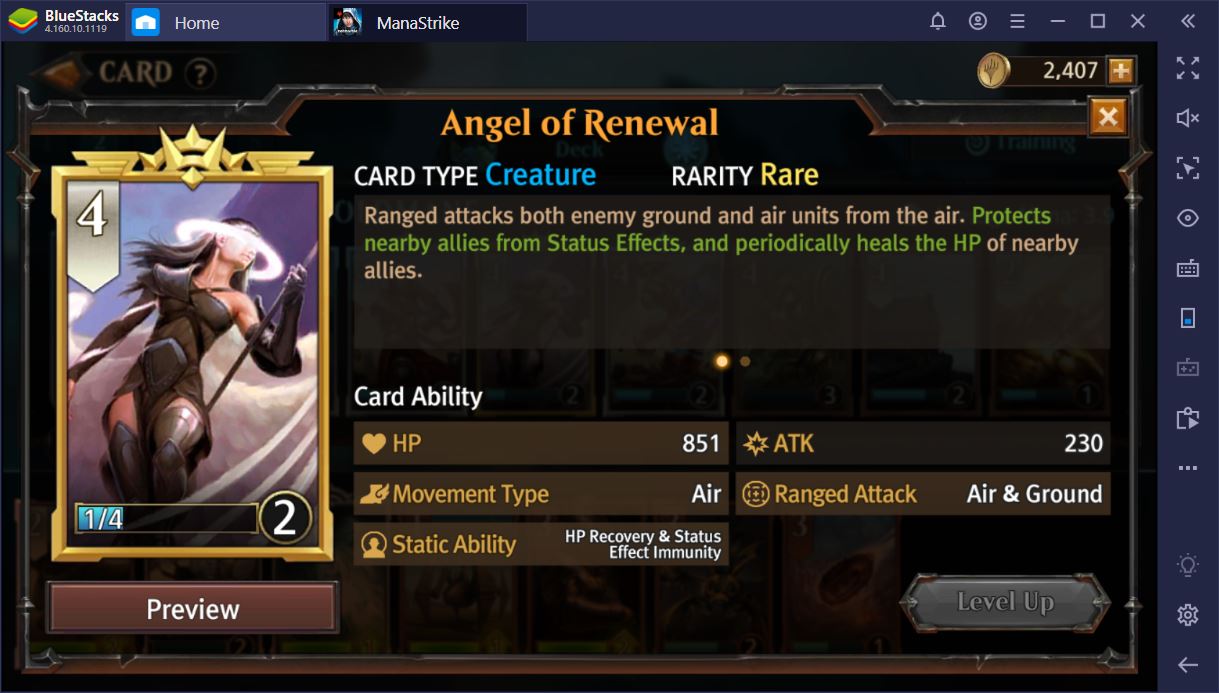 So far, every time we got into an MM battle, we've had a ridiculous amount of fun. The Planeswalkers (and their cards) are varied enough to switch things up, which means that you need to do more than face-rolling the keyboard to win. The trick is that you can only summon things on your side of the board or in the proximity of your Planeswalker. From where we stand, this is an exemplary display of balanced game design, as it favours synergies between different units while preventing either player from accumulating a lot of power in a short amount of time.
The MTG Feel
Despite the fact that we haven't played Magic: The Gathering Arena as much as we should have, since we weren't big fans of the constantly rotating sets, we thoroughly enjoy the game universe. From this perspective, we're certainly keeping a close eye on how ManaStrike develops. Whether it's the story, the permanents, or the abilities themselves, this Netmarble release will definitely make you feel like you're a part of the MTG universe. Kudos, devs!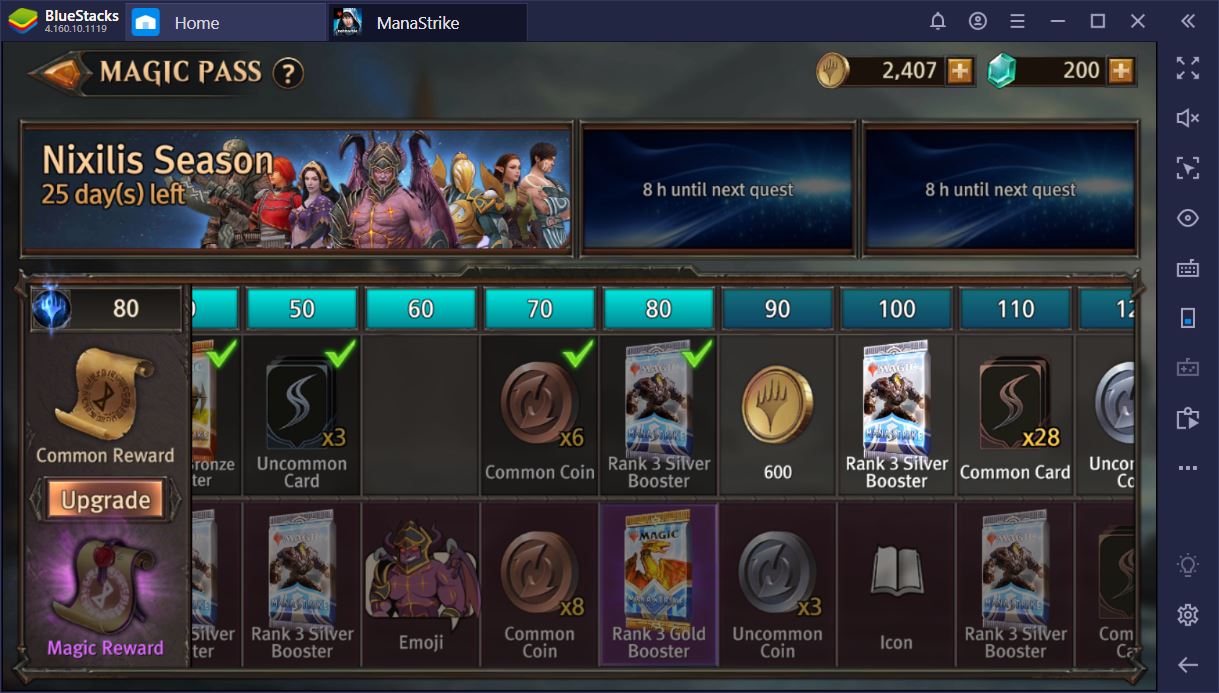 We love the fact that players can purchase the seasonal pass using gems. Although the latter are technically the premium currency, you can get them just by playing. It's not going to be easy, but it is doable. Given the pace of the game, you can easily enjoy a short break from work if you play Magic: ManaStrike on BlueStacks.
Each match lasts up to three minutes and, if nobody manages to win by that time, you get an additional 60 seconds to finish your opponent. During this overtime, mana gain is doubled, so expect things to get a little hectic. Basically, you have to be well acquainted with your cards and hero in order to keep your advantage; otherwise, you can get steamrolled pretty hard in the last few seconds of the match.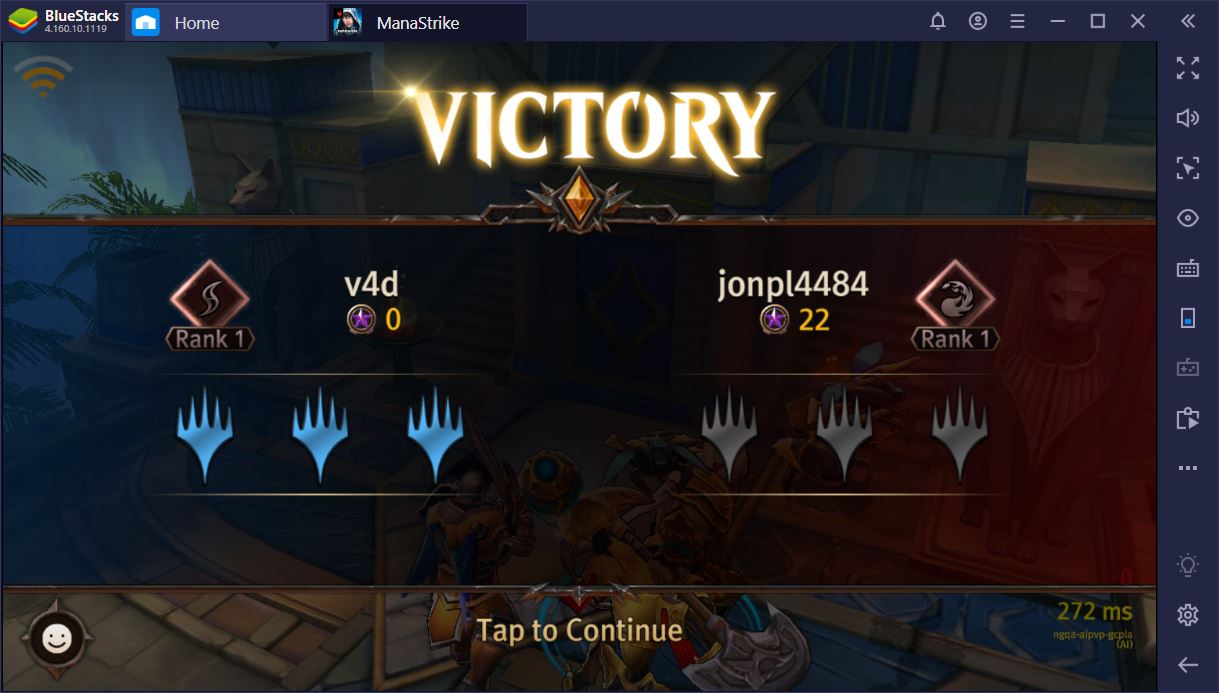 Dominate the Multiverse with BlueStacks
You ought to take advantage of the fact that there aren't that many players right now and play ManaStrike on BlueStacks. Why? Well, this gives you an opportunity to climb those leaderboards quite easily. The top 10 players of every season get immense rewards in the form of cards (no less than 61 brass ones, 27 uncommon, and 13 neutral with a bonus chance of 44% to drop an additional golden one).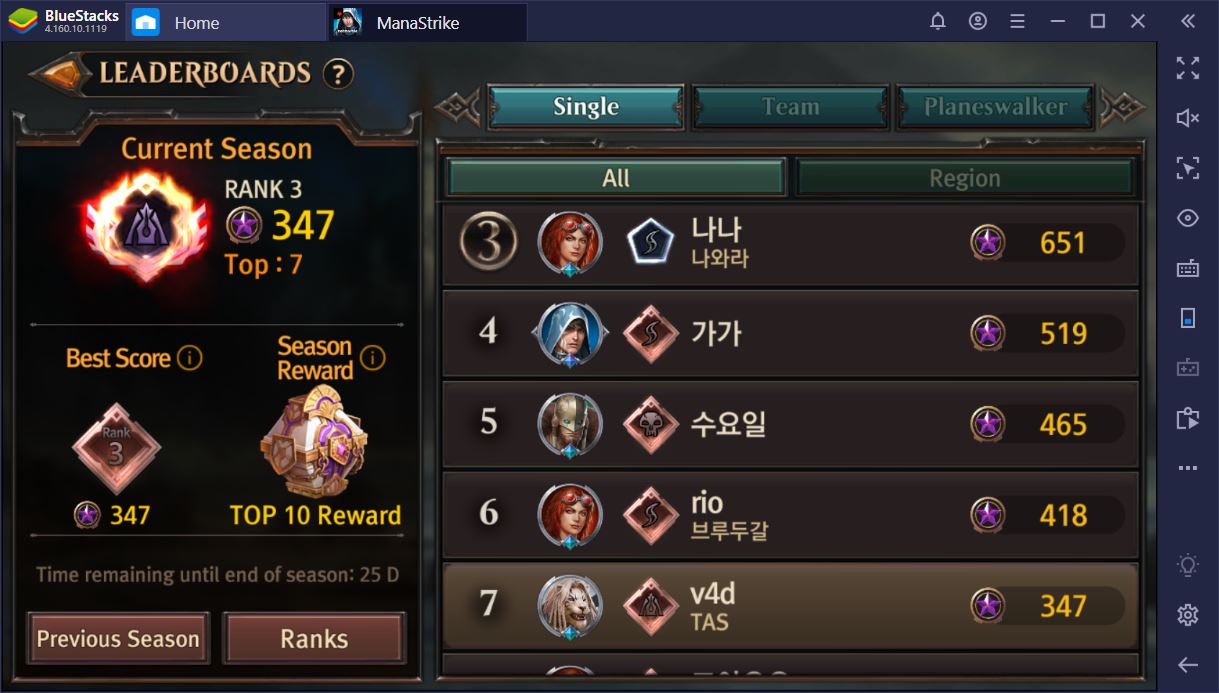 Right now, we just want the devs to put together a respectable single-player campaign. We also wouldn't mind if the latter gave us the possibility to earn gems depending on our performance. KOFA has certainly been successful with this model, so we certainly hope to see it at work in ManaStrike.