Game Guides
Tips & Tricks to Playing Match Masters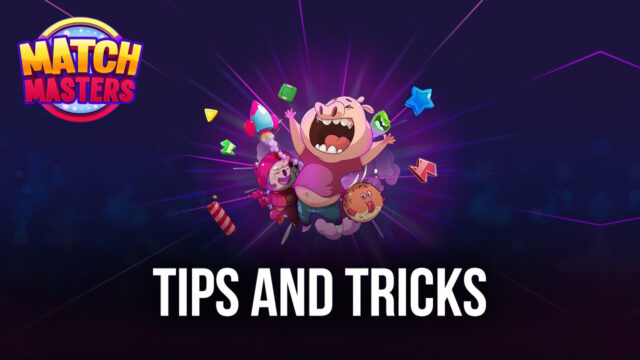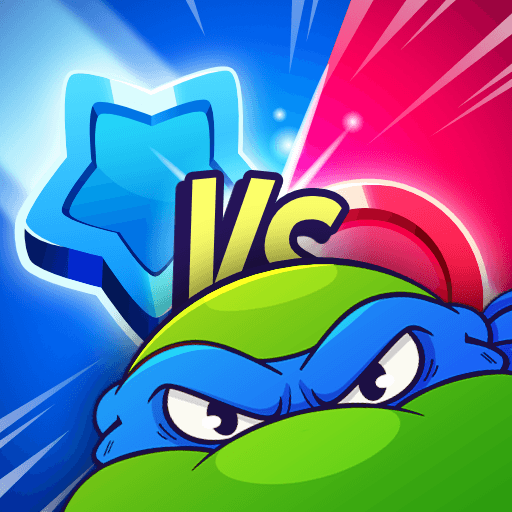 Do you need more tips and tricks to keep you moving forward in Match Masters? The game can make a player feel like they're stuck, mainly because the competitive factor takes a lot of hard work and dedication to overcome. Some players may look like they're instantly good at the game, but that's only because they already had experience playing similar games. It's time to learn how you can take your first step into being better than you already are!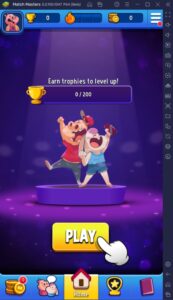 We've already prepared a few guides that should help you maximize all the game's advantages and increase your overall win rate when playing with other players. Now, let's look at some of the game features that players probably overlook, which will help them get an easier time playing the game. Here are some of the best tips and tricks that most veteran players will suggest if you're trying to make it one of the top players on the server.
Try to Reach 1100 Quickly!
One of the first goals that every player should try to achieve is reaching the 1100 rating mark in the game. Most of the game's advanced content is locked behind this requirement, so you're not exactly playing the full game until you reach an 1100 rating. Of course, we understand that reaching 1100 is easier said than done, but you should try to dedicate your time to trying and beating as many opponents as you can to get to that threshold as soon as possible for the first time.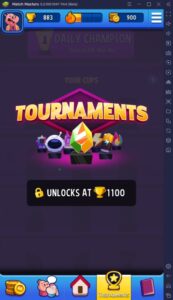 If you're having trouble reaching the 1100 rating, we suggest reading up on our Special Combos Guide and Boosts and Tools Guide to understand better how to play the competitive factor of the game. A few features that you unlock when you reach this rating are the Tournament Mode and Team Feature. There is some stuff that you can unlock, such as sticker packs and additional boosts, but those are only secondary to the bonuses that you can get from that.
Collect Stickers
Collecting stickers is another task that players don't usually prioritize because they only see it as a side task that distracts them from the game's primary goals. What players don't understand is that completing a set of stickers allows them to earn additional rewards that are necessary for trying to compete at the highest level. One of the rewards you can get is high-level boosts that will give you the best chances of beating your opponent.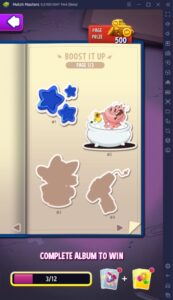 Stickers are collectible by purchasing sticker packs in the store using coins. However, we advise a bit of caution when trying to use your coins to purchase stickers because you'd rather just buy boosts straight up, which is more important. Luckily, you can collect stickers as rewards from events and completing games. If you get duplicates of stickers that you already know, you can try trading them with other players using the trade feature or going on social media to trade with other players directly.
Maximize Your Energy
In any energy-based game, we suggest that you maximize your energy to get as much rating as possible. The game has a very small threshold for energy, but Match Masters is generous in how they give energy since there are a lot of opportunities to get unlimited energy that you can take advantage of to play as many games as you possibly can. As a beginner, you'll usually get hours and hours of gameplay worth of free energy, which allows you to rank up quickly.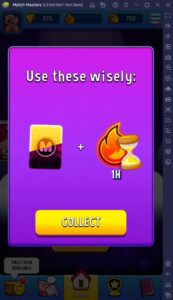 We like to share a tip when you've played the game for a long time and are not receiving as much energy as you want: simply create a new account in the game. This allows you to receive all the new player rewards, but you can take advantage of them this time, unlike when you were a beginner who simply ignored all the bonuses. You can quickly regain all the items you had in your previous account since you better understand the game right now.
Use Your Lucky Spins
Lucky spins are a mechanic that encourages players to log onto the game every day. Players get a free lucky spin each day to get the chance to win some awesome prizes at random. This feature allows players to gain random rewards such as coins, stickers, unlimited energy, and boosts. Players can also purchase additional chances to spin the wheel, but we don't recommend doing this because the chances of simply getting coins are incredibly high, so you're essentially gambling on a very precious resource.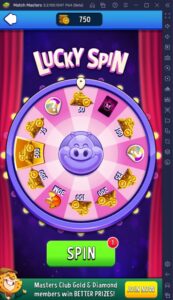 While the system is set in a way that getting the grand prize is extremely low, the small prizes that you get from this are still very relevant to making your life easier when playing the game. Coins are an essential resource, so you should take advantage of any feature that gives them to you for free.
Join a Team
Joining a team is another feature that is only unlocked when the player reaches a 1400 rating in competitive. A team is like the game's version of a guild or club where players can get social interactions from talking with other players. However, the biggest reason you should join a team is that it offers various rewards such as free boosters and coins. Some events promote team play, so make sure to enter those.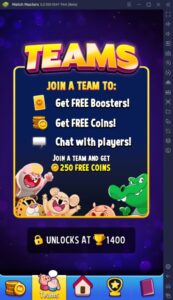 It's a good idea to find a very active team that participates in events and helps its members improve in the game. This can be done by looking at the top-ranked teams or at least joining one that has a decent level. Joining an inactive team is not advisable since you don't get anything from them. Even if you're not a very sociable person, it's still a good idea to join a team to take advantage of the perks.