Game Guides
Play Match Town Makeover on PC with BlueStacks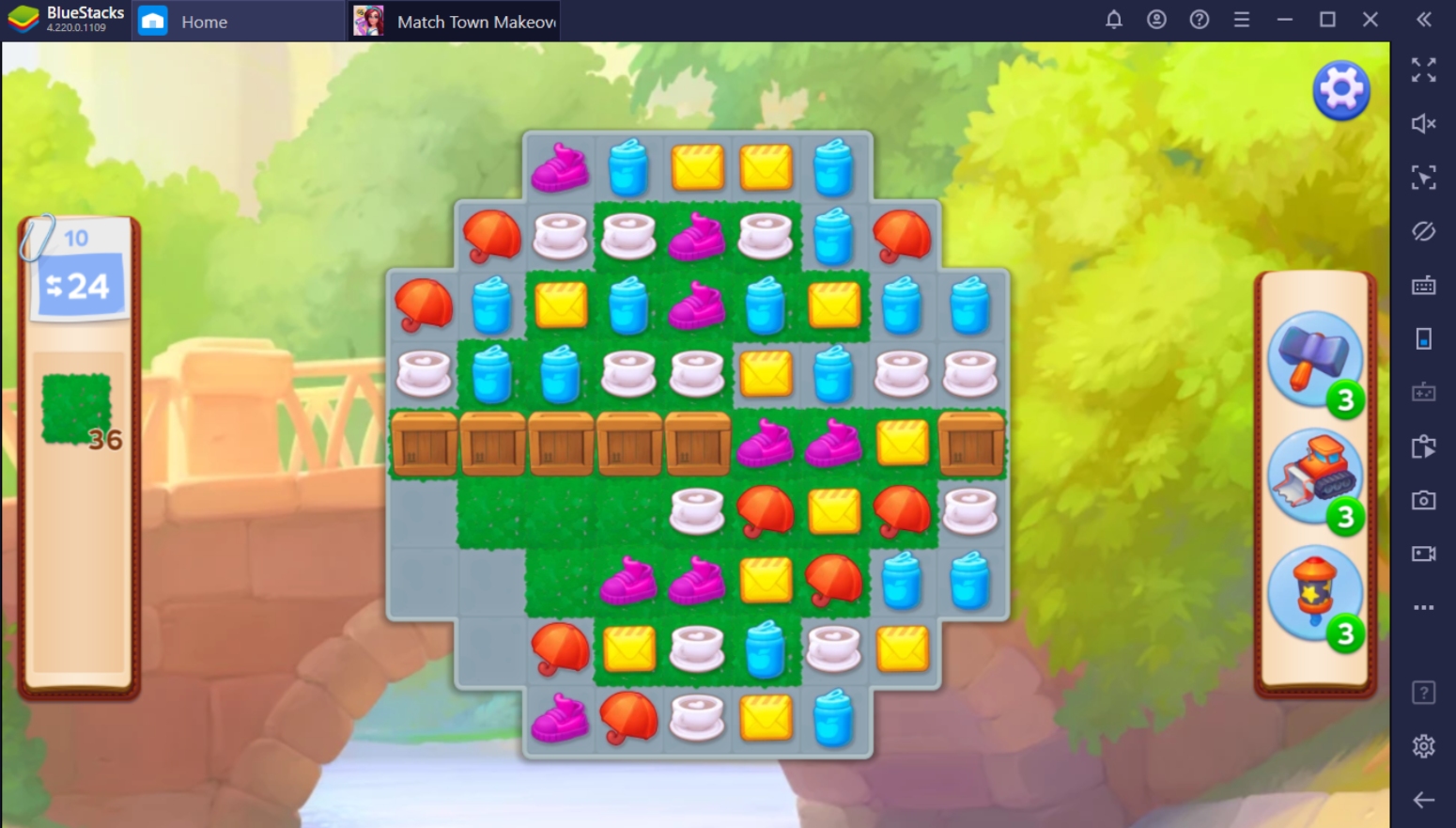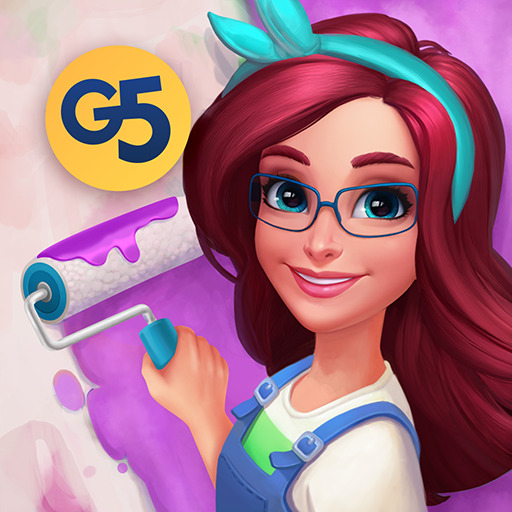 Match Town Makeover is a story-based puzzle game that incorporates elements from popular games like Candy Crush Saga with a landscape-management aspect to challenge the players' creativity and wit. Enjoy the growing community within the game to share your experience with other players and build the most adorable town ever! Now that the game is incorporated on the BlueStacks platform, you don't have to miss out on playing your favorite game at any moment.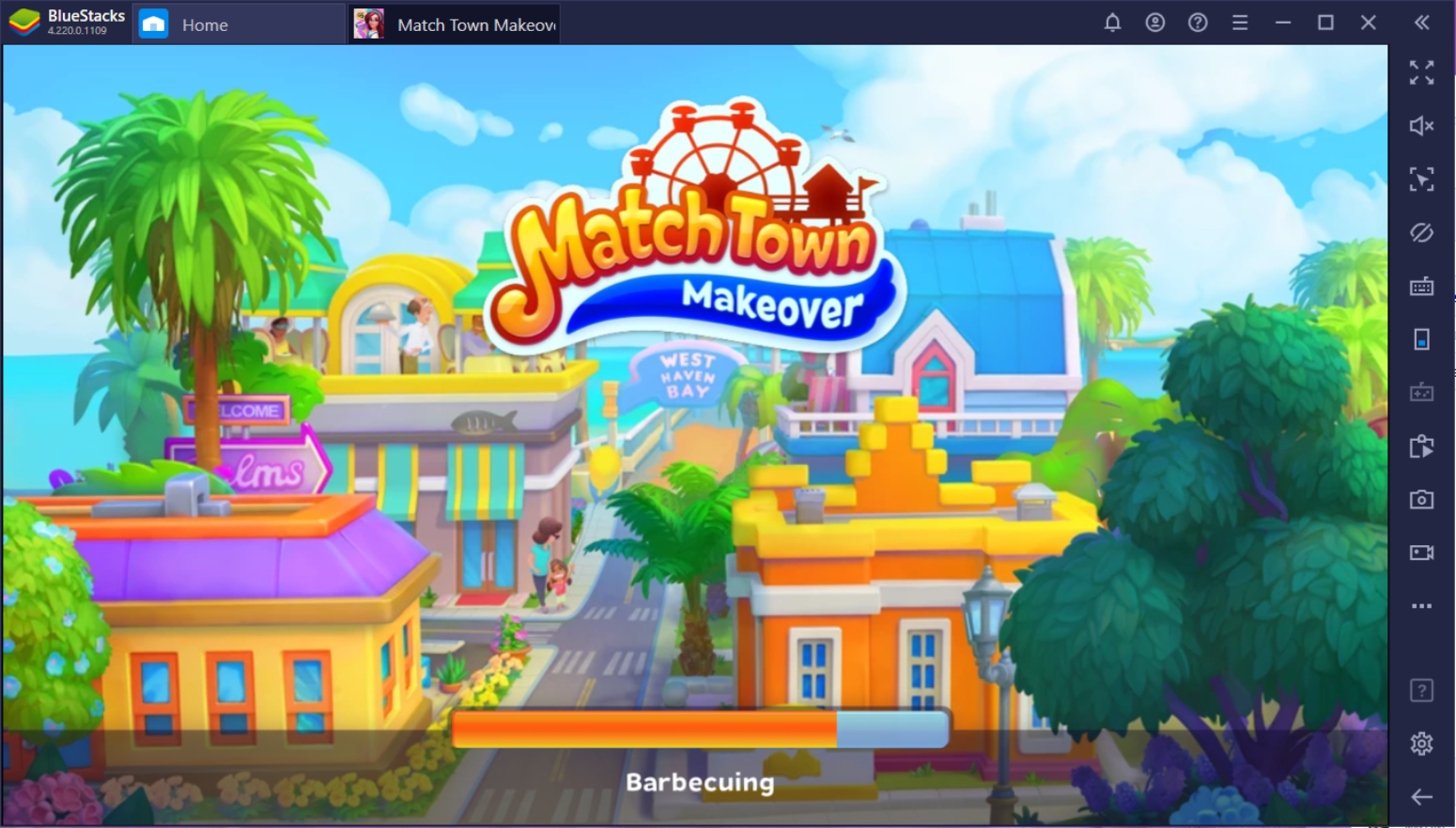 The classic match-3 game genre has added a bit of spice with the goal of rebuilding an entire town. Familiar elements beloved by the casual gaming community give this game the charm that more than 100,000 people worldwide have come to be obsessed with. Suppose you're the type of person who enjoys cute things and an engaging storyline. In that case, this is definitely the game that you'll spend countless hours playing without taking a break.
What is Match Town Maker's Story About?
Everything in your life has gone downhill incredibly quickly, following a bad investment from your husband. Left with little choice, you to go back to your hometown – West Haven Bay – to look for a job as an architect. Your work has been cut out for you after a terrible storm left most of the town in shambles. To get back your life, you'll need to prove to the mayor that you're fit to become the town's architect by doing a good job redesigning the town in the best way you know how to.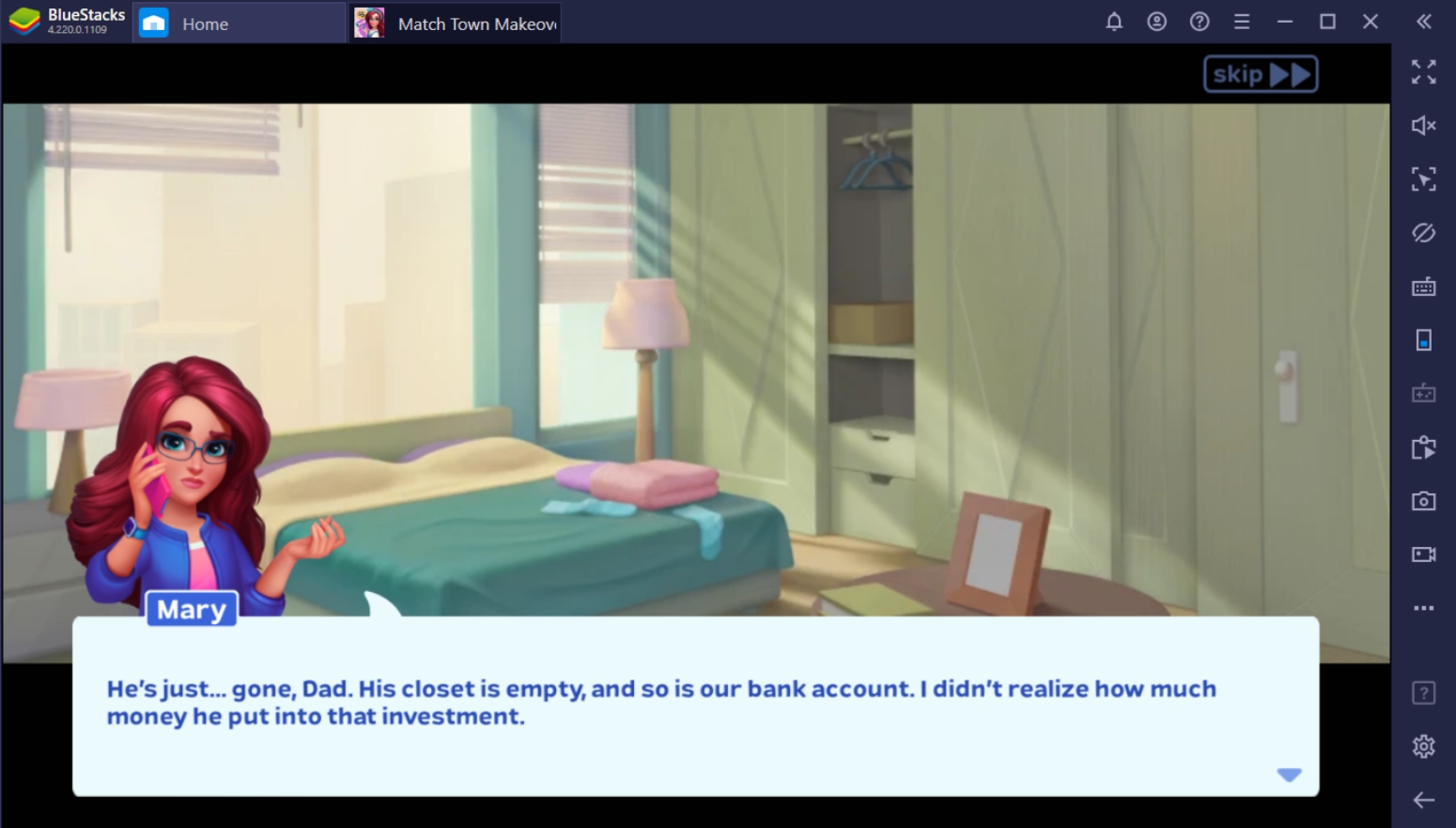 You'll be completing numerous puzzles that give you tokens, which, in turn, will help you progress through the story and rebuild the town. With the help of your dad, West Haven Bay will look like a true tourist attraction in no time at all. The life of an architect isn't easy; from jealous rivals and a boss with high expectations, to your family teetering on the brink of financial obliteration. Along the way, you'll need to keep your cool and earn your life back in a way that you can be proud of.
How to Install Match Town Makeover on BlueStacks PC
Now that Match Town Makeover is available on BlueStacks, you can enjoy playing the game without having to rely on your mobile phone. Match-3 games can feel limiting when playing on your phone, so you should try playing on your computer. There, you can see your game more clearly, unrestrained by short battery life. Join other players in your community who have begun playing the game on a smoother platform. Install Match Town Maker by following these simple steps:
Download and set up your Bluestacks client on your PC
Link your Google Account to the Play Store
Go to Google Play on Your Library to look for Match Town Makeover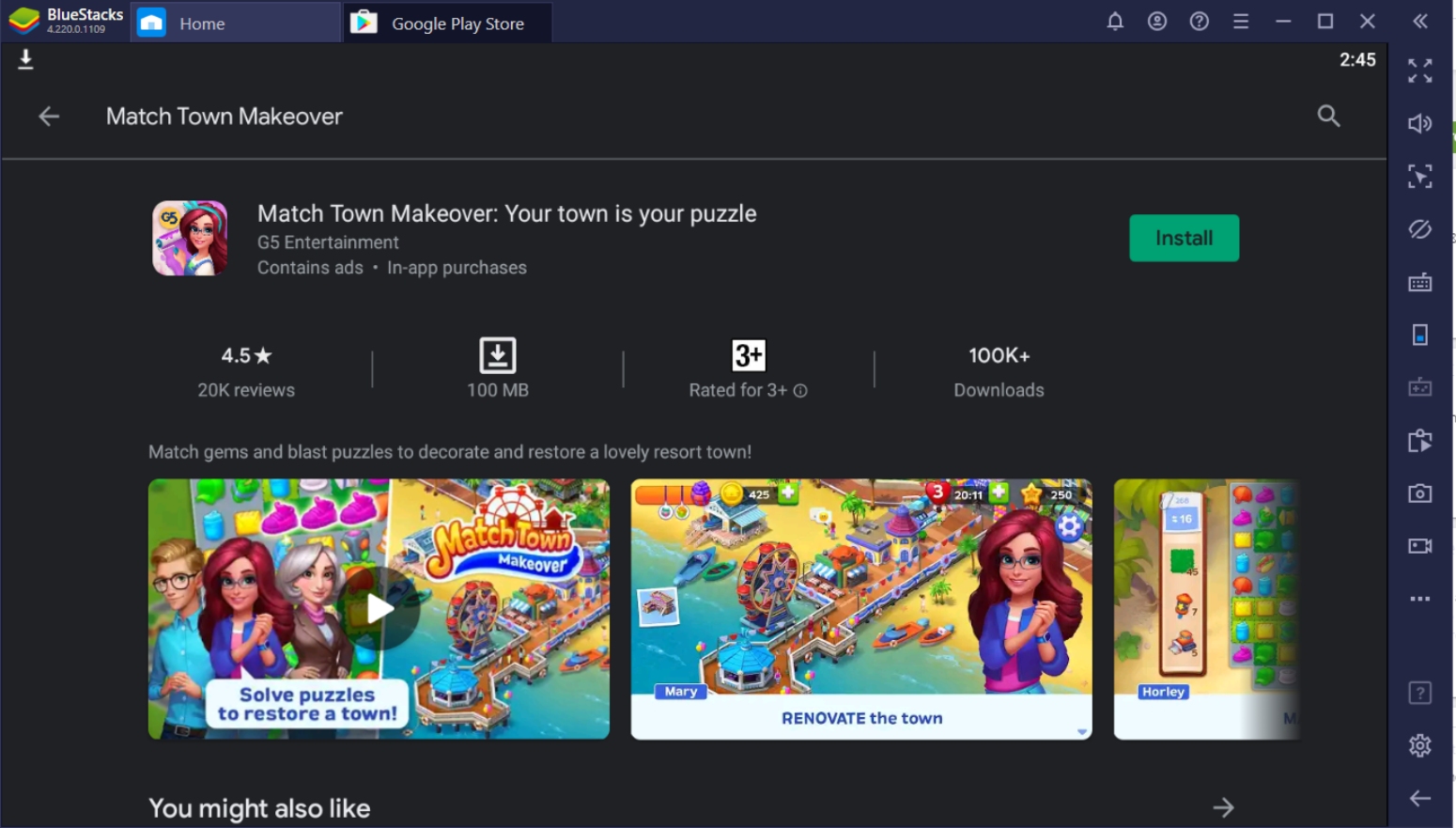 Download the game to your Bluestacks client
Open the game, get to puzzling in West Haven, and enjoy!
Improve Your Gameplay Experience with BlueStacks' Features
Now that you've successfully installed Match Town Makeover on your PC with the help of BlueStacks, you can enjoy all the features that this platform has to offer. Prepare to experience a better way to play mobile games as you continue your adventures on PC as your primary platform. Let's introduce the different benefits of playing Match Town Makeover on your PC by relating some instances that you probably experience when playing on your mobile phone.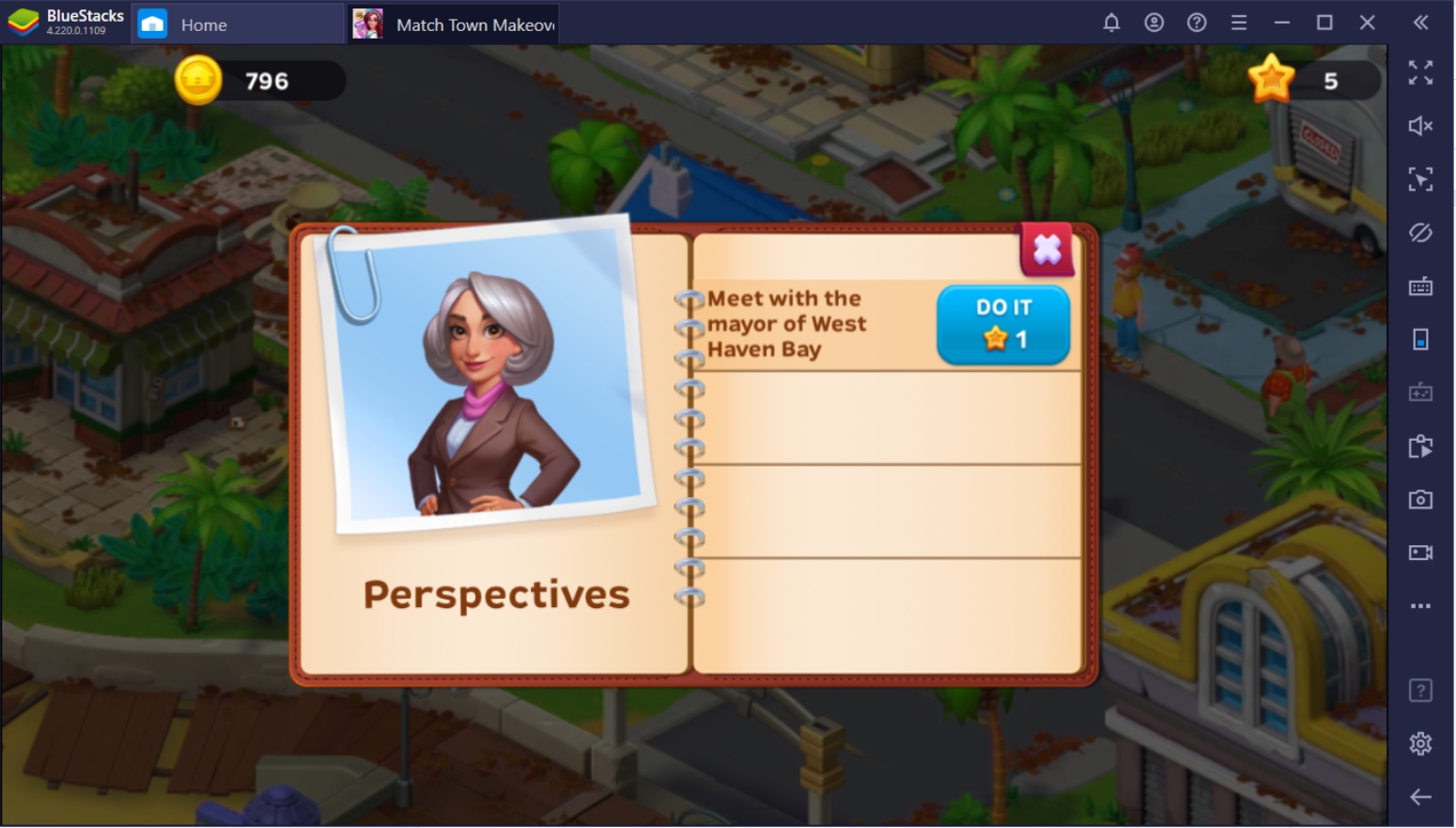 See the Board on a Wider Screen
Playing on a smaller screen can be frustrating at times, since it's difficult to move tiles with such a tiny space to work with. When you're playing with limited moves, you can't afford to accidentally shift the wrong piece because of your thumbs, which restrict your vision and accuracy. With Bluestacks, the size of your screen depends on the size of your computer's monitor. Additionally, the pinpoint accuracy that your mouse gives is definitely an advantage you can make use of. You can even customize your controls a bit with the BlueStacks Controls Editor Function.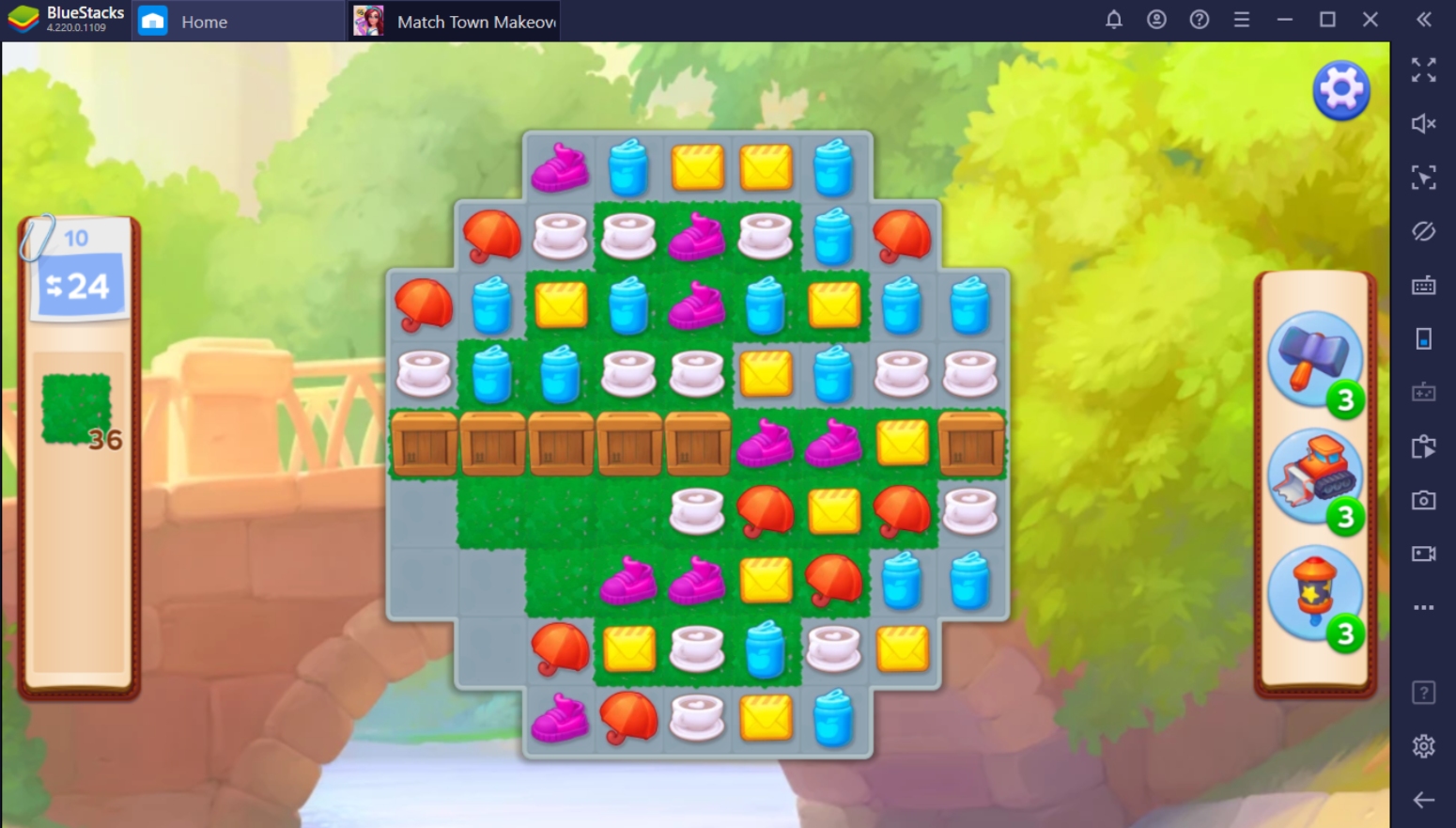 Play this Game on the Side with the Multi-Instance Manager
Playing other games on your BlueStacks platform? No problem! Play this game on the side with the Multi-Instance Manager so that you can easily swap from one game to another when there's some downtime on your main game. Play Match Town Makeover without sacrificing your active screen that interrupts the progress of your current game. Don't let your main game wait for you to finish that puzzle you're solving, and let it just run passively on the side.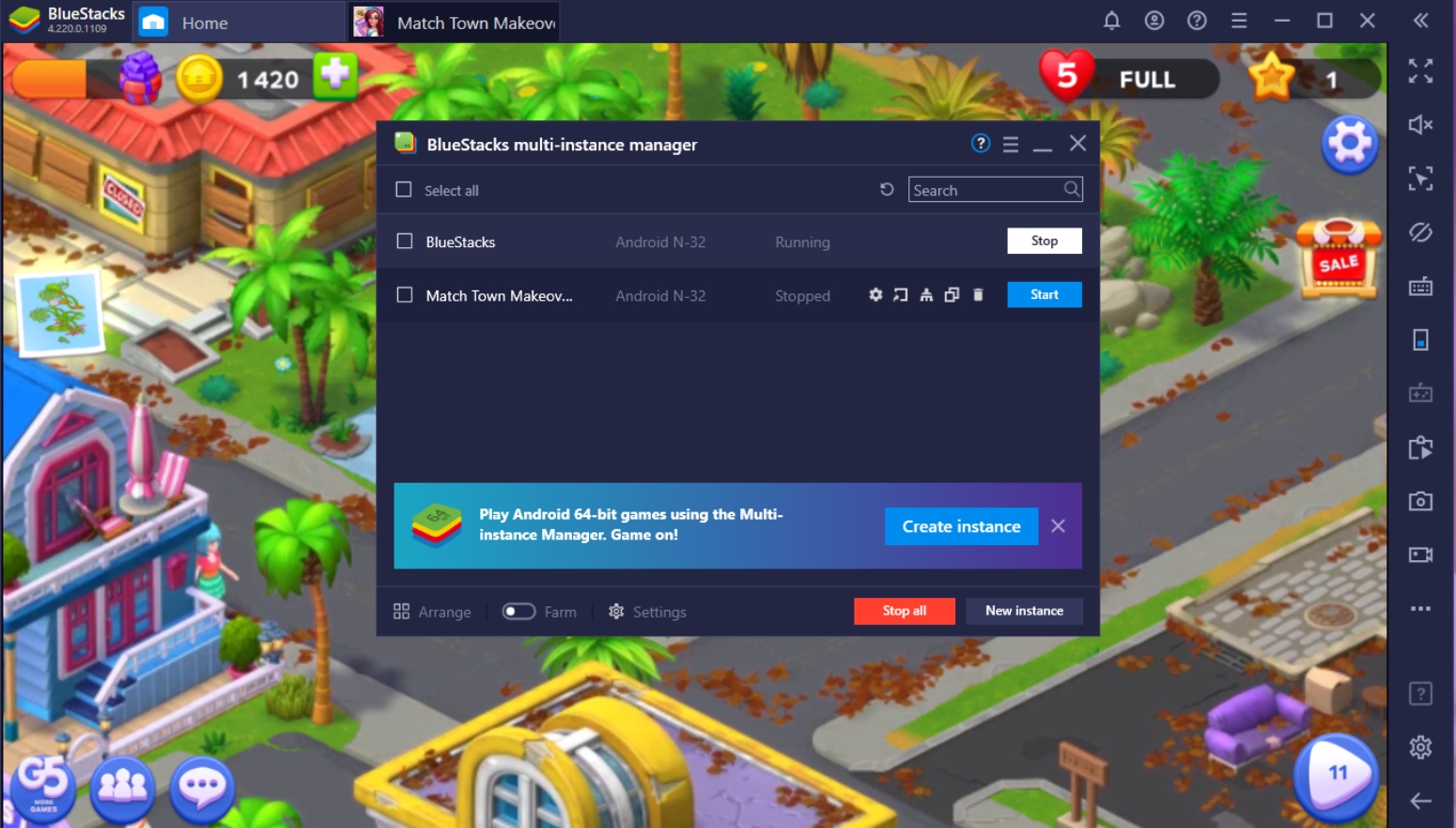 Share Your Experience With the Community with the Screen Recorder
Games by G5 are heavily community-based, which means you'll be meeting a lot of people playing the same game as you and empathize with the same experiences you're having. With the BlueStacks Screen Recorder, you can share your gameplay with the community seamlessly, since you're using the processing power of your computer to record it. BlueStacks will help you record your games as easily as you would on a mobile platform, with the same (if not better) quality!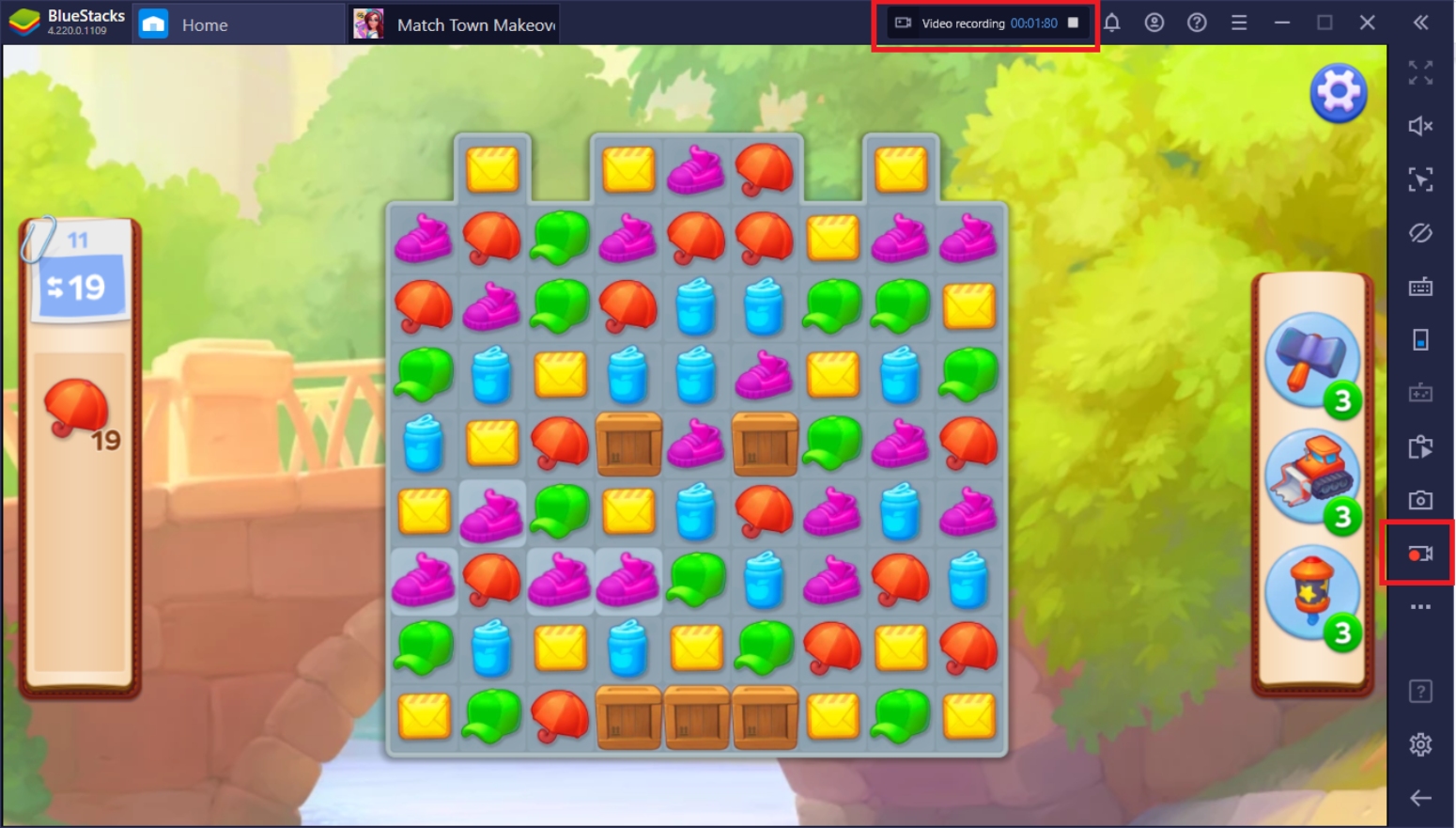 Prove To Everyone that You're A Capable Architect
A strong, independent mother capable of providing for her family is definitely a person to look up to. Being an architect is no simple task, especially when you have many obstacles to drag you down. Of course, this isn't a problem for a goal-oriented architect with her wits and creativity under her belt. Follow this fantastic story as you solve different puzzles in the game and collect resources to unlock different buildings and structures.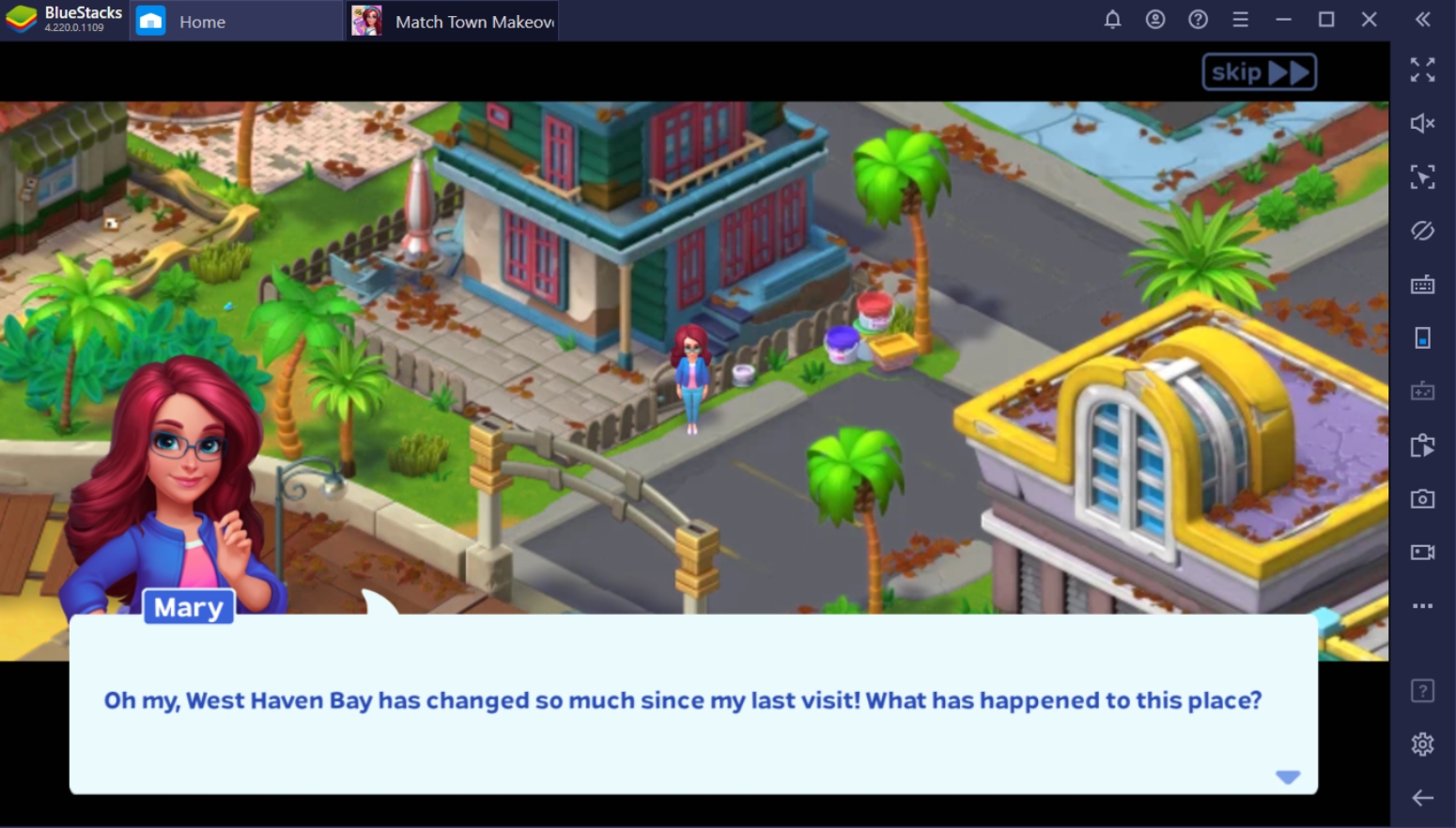 The Match-3 genre isn't as simple as people make it out to be. The further you are in the story, the more difficult the puzzles become, and the fewer moves you'll be allowed to execute. It's time to level up your game by installing Match Town Makeover on your BlueStacks platform. Your journey as your town's architect is only beginning, so you should prepare for what's to come. There's more fun waiting for you as you reach the further levels of the story in this wonderfully-inspired game.