Game Guides
Beginner's Guide to Match Town Makeover!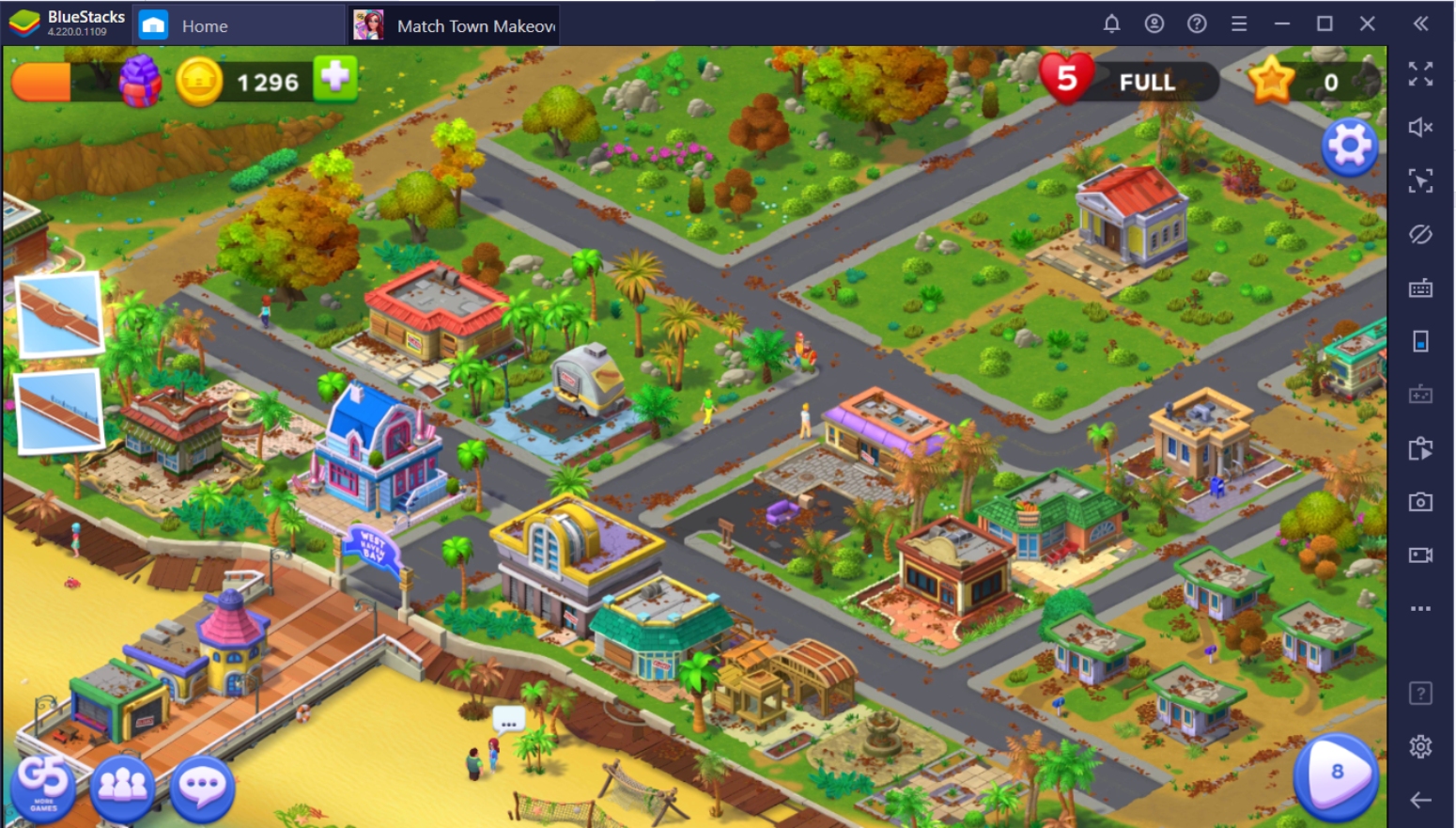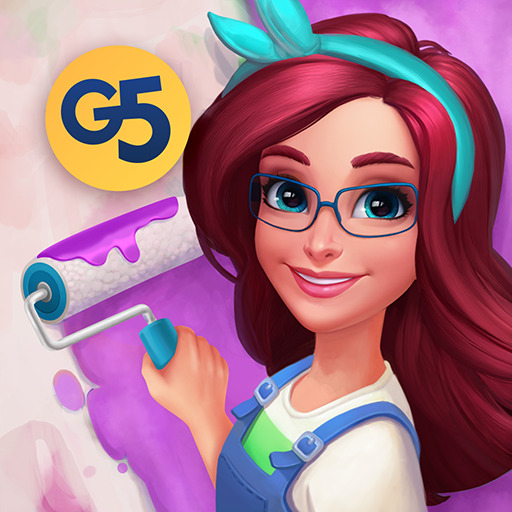 Match Town Makeover on PC brings the classic Match-3 game genre back to your devices. You get to enjoy solving different puzzles, all while remodeling the beautiful town of West Haven Bay! Live the life of an architect trying to prove herself and customize the design of numerous buildings and infrastructures after completing puzzles. The future of West Haven Bay is looking better already with you around to help the Mayor rebuild the town back to its former glory.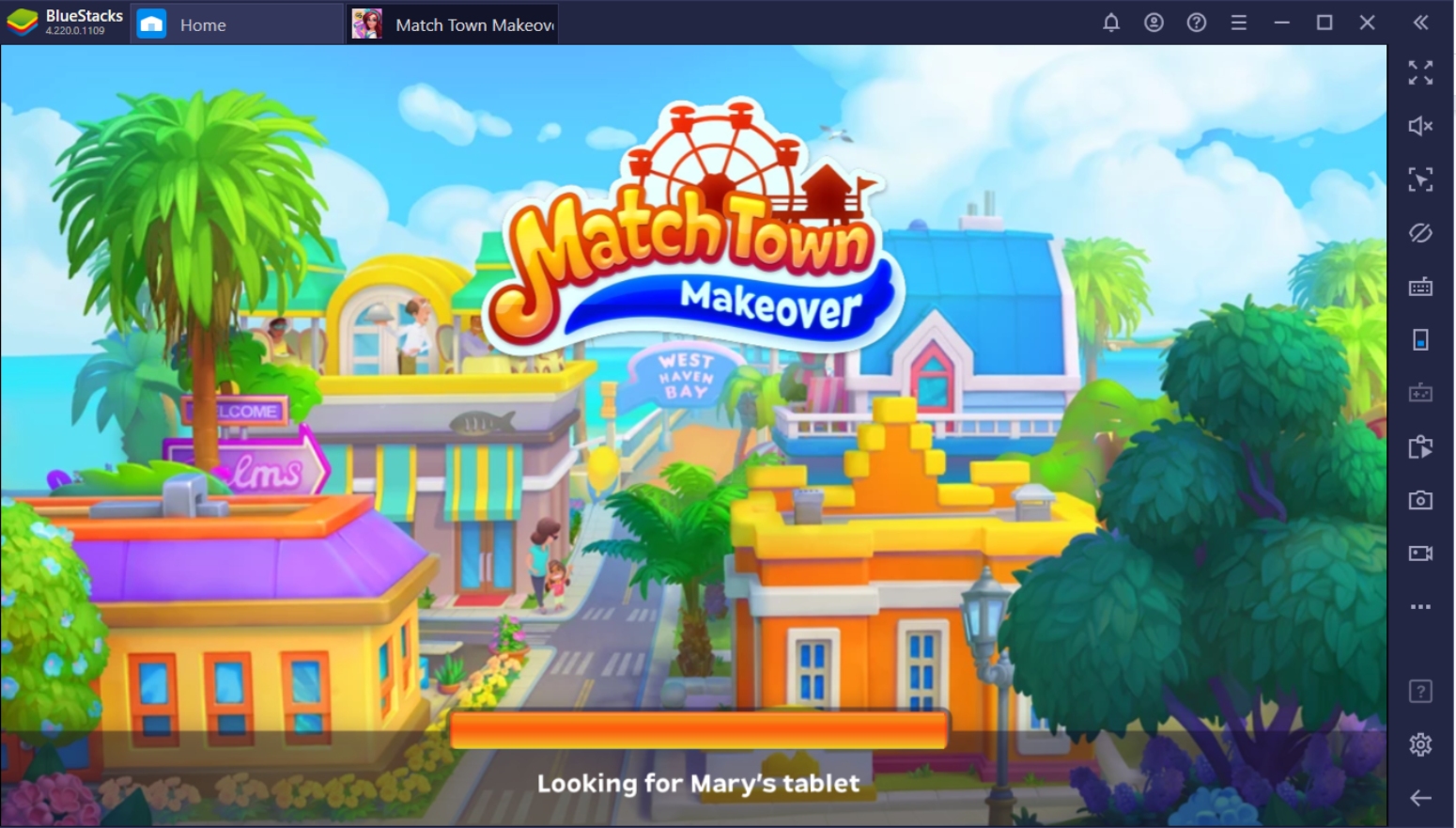 Having trouble understanding how the game works? Don't worry! We'll help you get to know how to play one of the most beloved game genres out there so that you can enjoy playing Match Town Makeover and games just like it in the future. Getting to know the basics is the most important part of picking up a new game. Luckily for you, BlueStacks will help you experience the game in the best gamer-friendly environment!
Collect Stars to Complete Story Chapters
The most enticing part of this game is its riveting storyline that anyone can enjoy, regardless of age or gender. The match-3 puzzles offer refreshers to ease into the story without having to wear out its thrill. They even provide you with the free means to access more gameplay: Completing puzzles will give you Stars, which act as currency needed to unlock the different chapters in the game.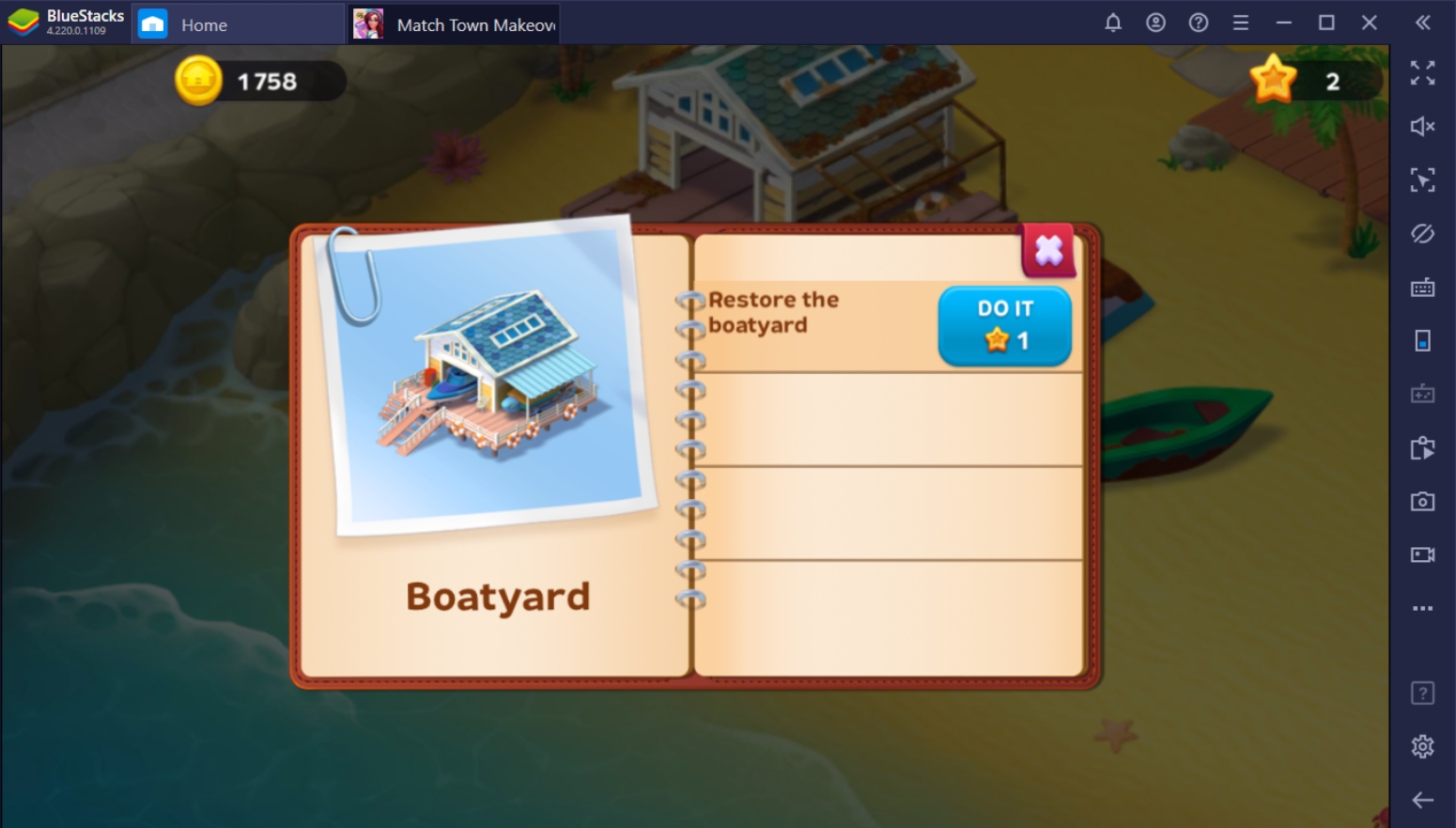 The best way to enjoy the story is to collect a bunch of stars proceeding to the next chapter. This gives you more chapters to follow at once without feeling incomplete each time you open one. Most chapters only require 1 star to unlock, but crucial chapters will often cost 2 or more stars to proceed to the next chapter. Continuing with the story will be more difficult once the puzzles start to feel impossible, so make sure you learn how to play the game well.
Learn How to Play Match Town Makeover Puzzles!
The puzzles are an essential part of the game, as they allow you to proceed with the story. Arguably, they're probably the reason why most people downloaded the game in the first place. For the players that came for the story, the puzzles might feel intimidating, especially if puzzle games aren't their cup of tea. However, the concept of these games is actually quite simple. That in mind, it won't be that difficult for new players to dive right into the action and start completing puzzles.
Complete the Goals!
In order to complete a puzzle, you'll first need to finish the goal given to you at the start of the game. Completion of this goal within the allotted number of moves will reward you with 1 star. Each stage will have a different goal, so make sure to look at what you need to do before you start matching pieces willy-nilly. The move limitation makes the puzzles quite the challenge, since you can't just move pieces until everything falls into place by luck.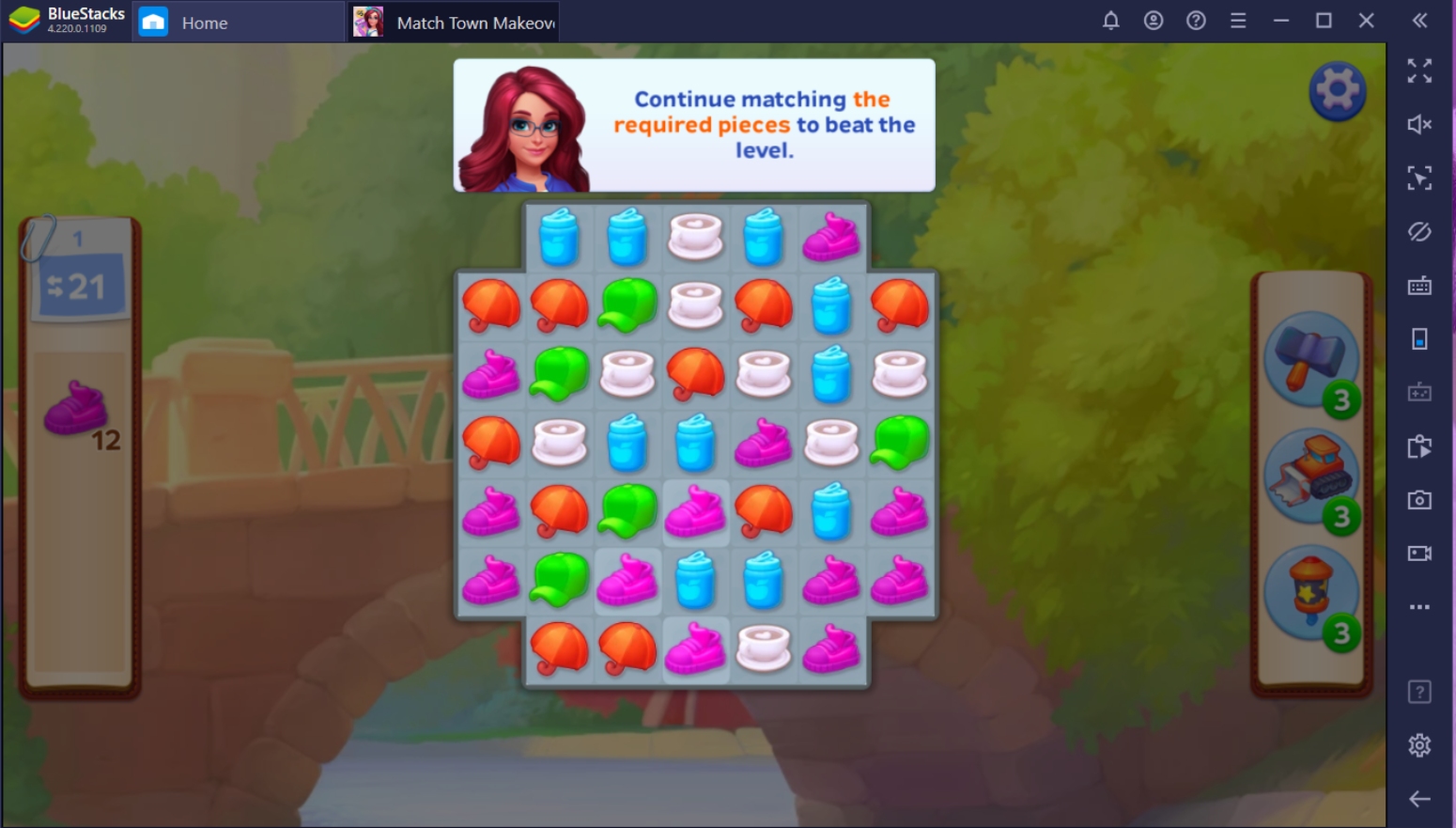 Overcome Different Hurdles
Match Town Makeover added some unique hurdles as well, to make each puzzle more complicated than the last, keeping the game interesting. Learning how to remove or maneuver around these hurdles is critical when it comes to solving various puzzles in the game. Familiarizing yourself with how these hurdles work will carry you into the higher levels required for you to finish the story and give you your much-deserved ending.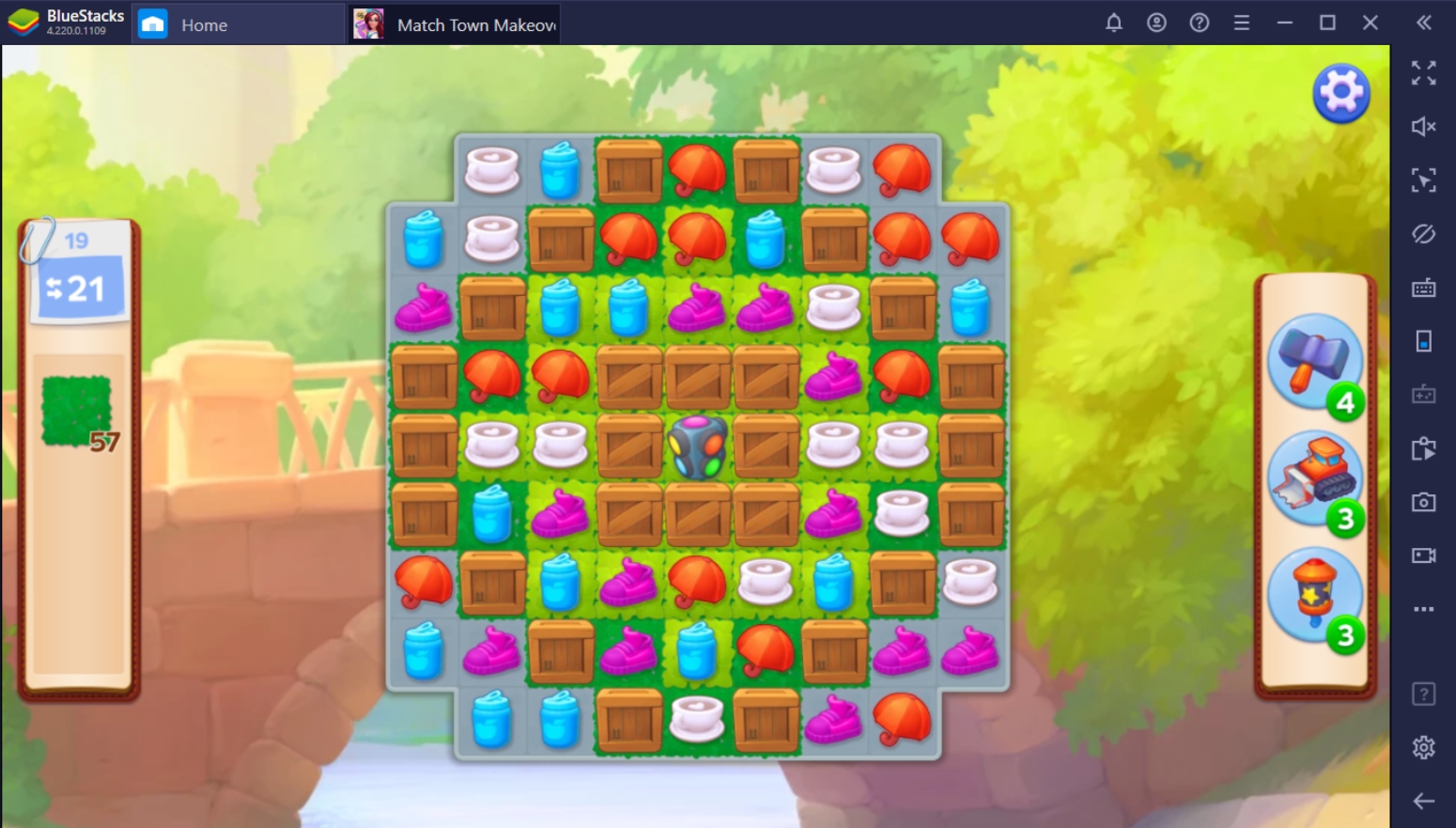 Buy and Use Different Boosters To Help You
Boosters are the best way to help you overcome those seemingly impossible levels. Instead of wasting your health points, you can use your boosters instead to make sure that you proceed to the next level without any problem. Do be careful, though the amount of gold you have is extremely limited. You wouldn't want to run out of gold at the start of the game, or else you won't have any help solving those near-impossible puzzles.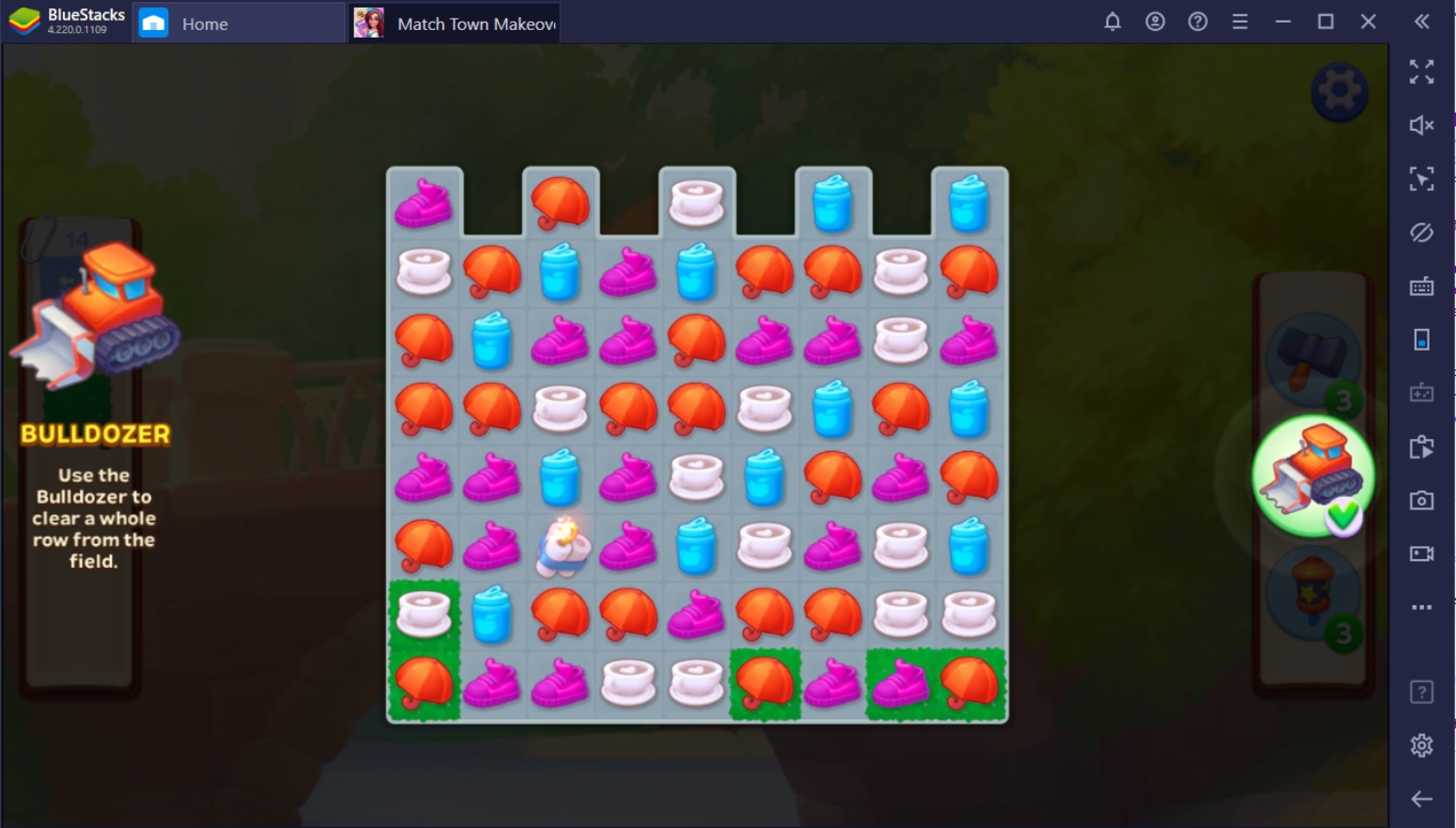 Maximize Using Your Life Points
You'll be given only a limited amount of life points. Once you consume a life point, you'll need to wait for 20-minutes before the next one is refreshed. If you don't like waiting for 20-minutes per life point, try playing other games with the BlueStacks Multi-Instance Manager so that you can track how much life you have on your active screen while you play other enjoyable games on the platform. Don't worry though, since you have a total of 5 health points to use in the game to keep you busy.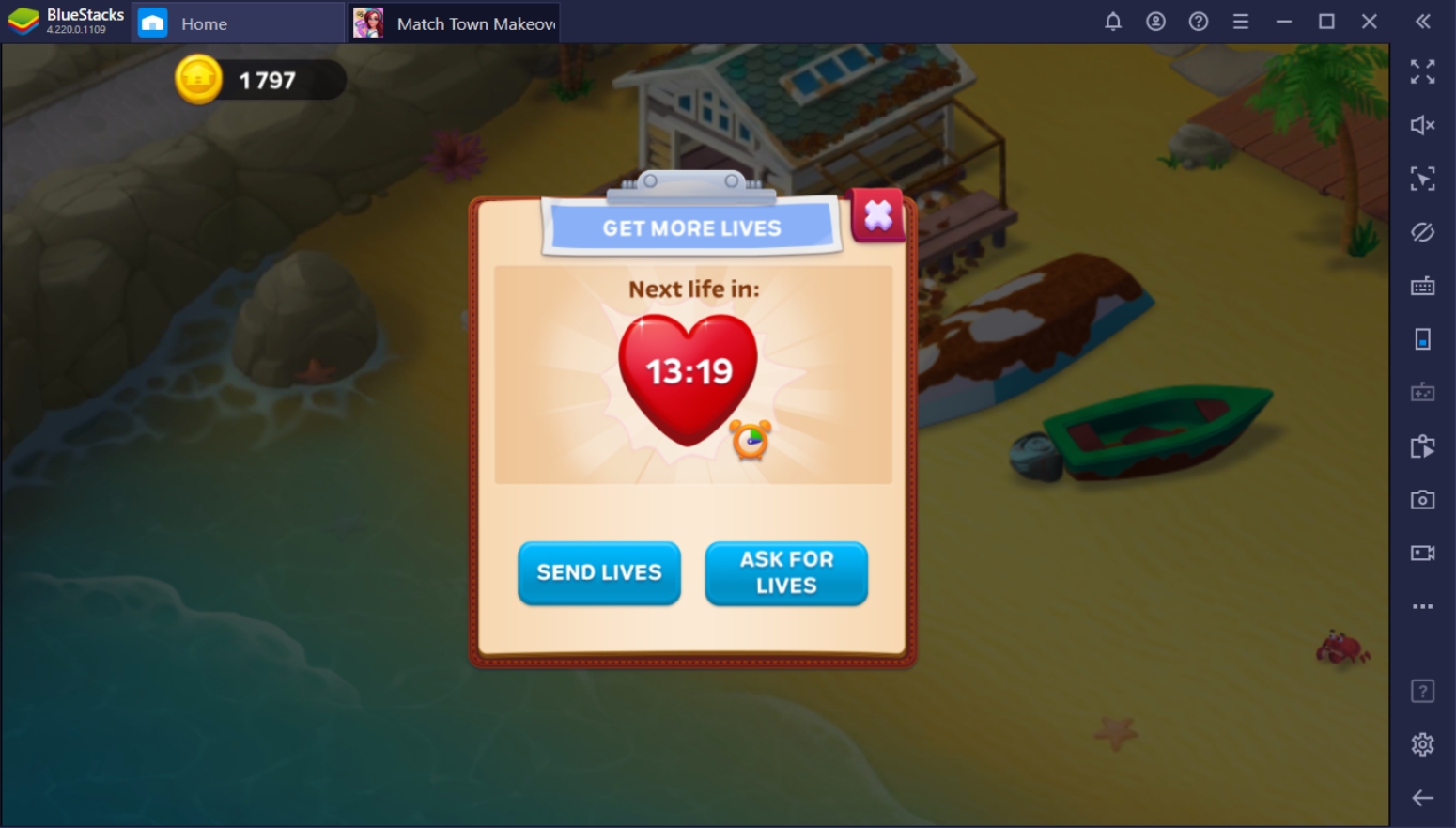 Enjoy the Growing Community of Match Town Makeover
G5 Games always make sure that you can share your gameplay with other people. You can share your achievements with other people on the G5 forums about any game that they own. It's like a social media platform, exclusively made for G5 games. Share your gameplay with the BlueStacks Screen Recorder feature to show them you finished that impossible puzzle everyone's been talking about. Watch how easily they'll fawn over your greatness!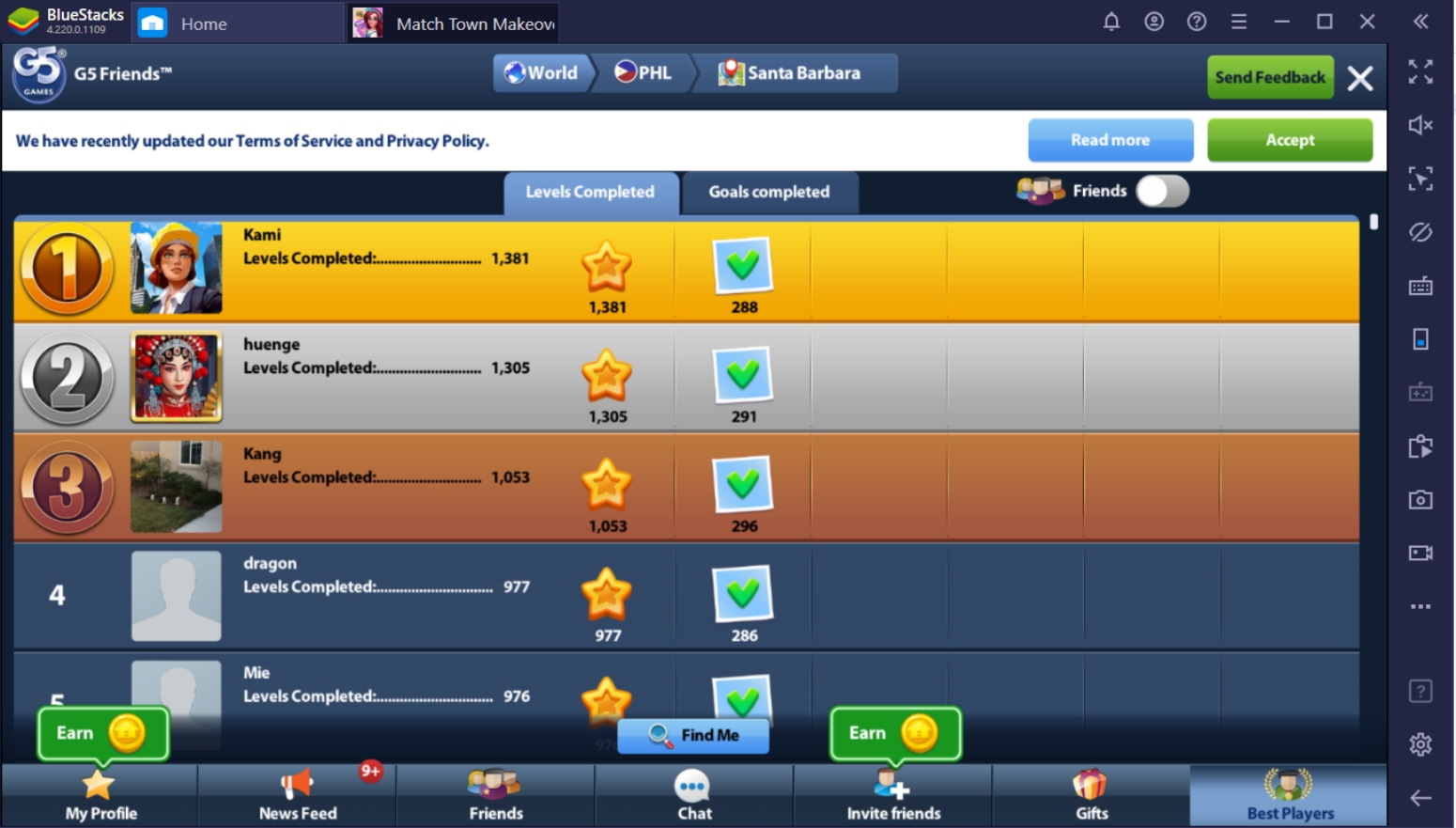 Watch How West Haven Bay Transforms into a Beautiful Town!
The town of West Haven Bay was recently destroyed by a terrible storm that left the town ruined, for the most part. Fortunately for them, a capable architect is there to save the day, restore the town to its former glory, or even surpass it to greater heights! While you complete different puzzles in the game, watch how the town gradually turns into something fantastic as a fruit of your labor and talent. The game lets you customize building designs too, so it's really all up to you!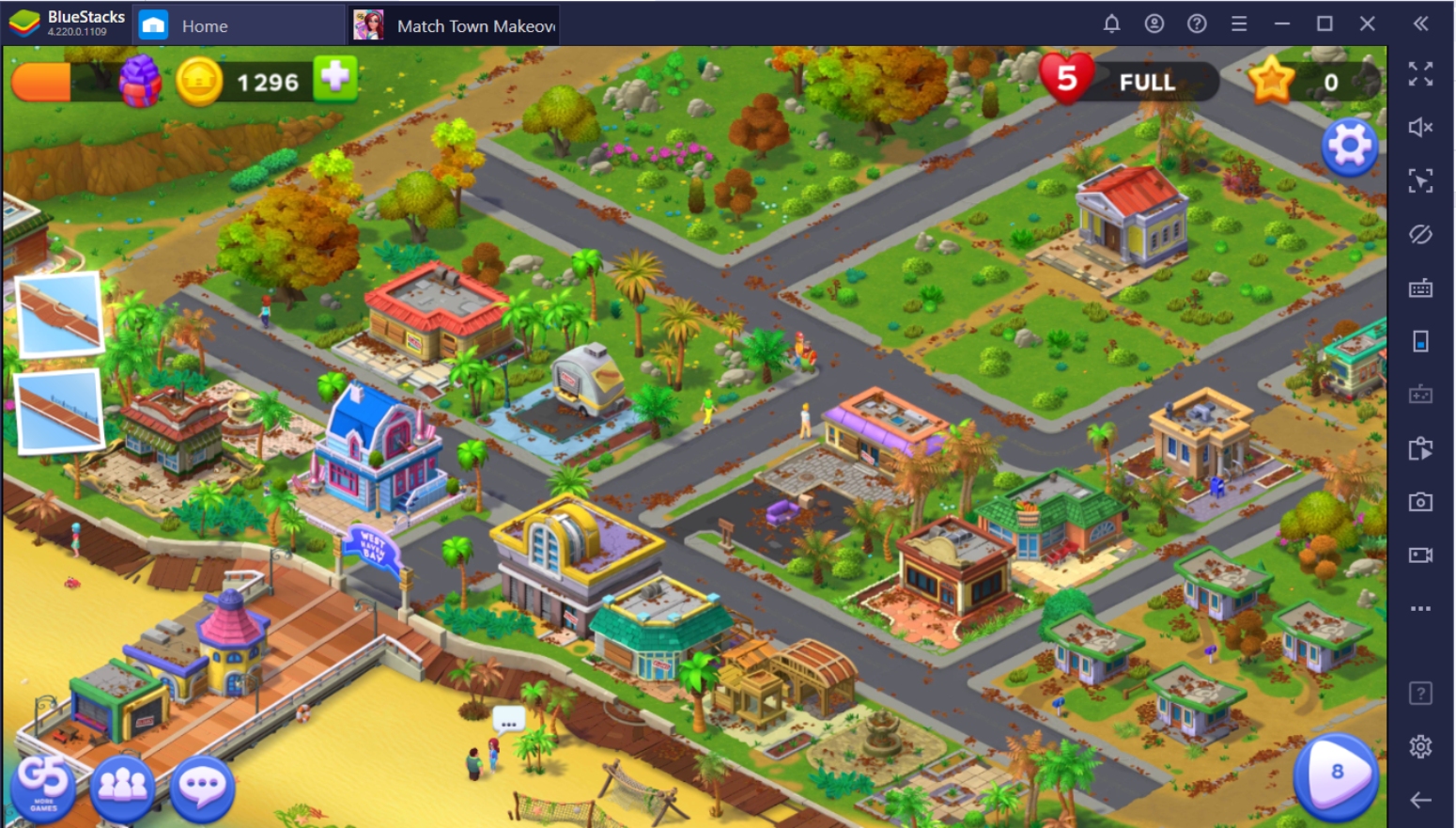 There are always more ways to have fun in Match Town Makeover, but that's dependent on how you want to approach it. Try playing the game on BlueStacks and watch how your gaming experience skyrockets on the PC platform. Do your best to change the fate of West Haven Bay so that you can pride yourself on it. BlueStacks will help guide you on your journey to becoming the greatest architect the town has ever seen!