Game Guides
Combine Pillows and Blow Up the Boards in Matchington Mansion with BlueStacks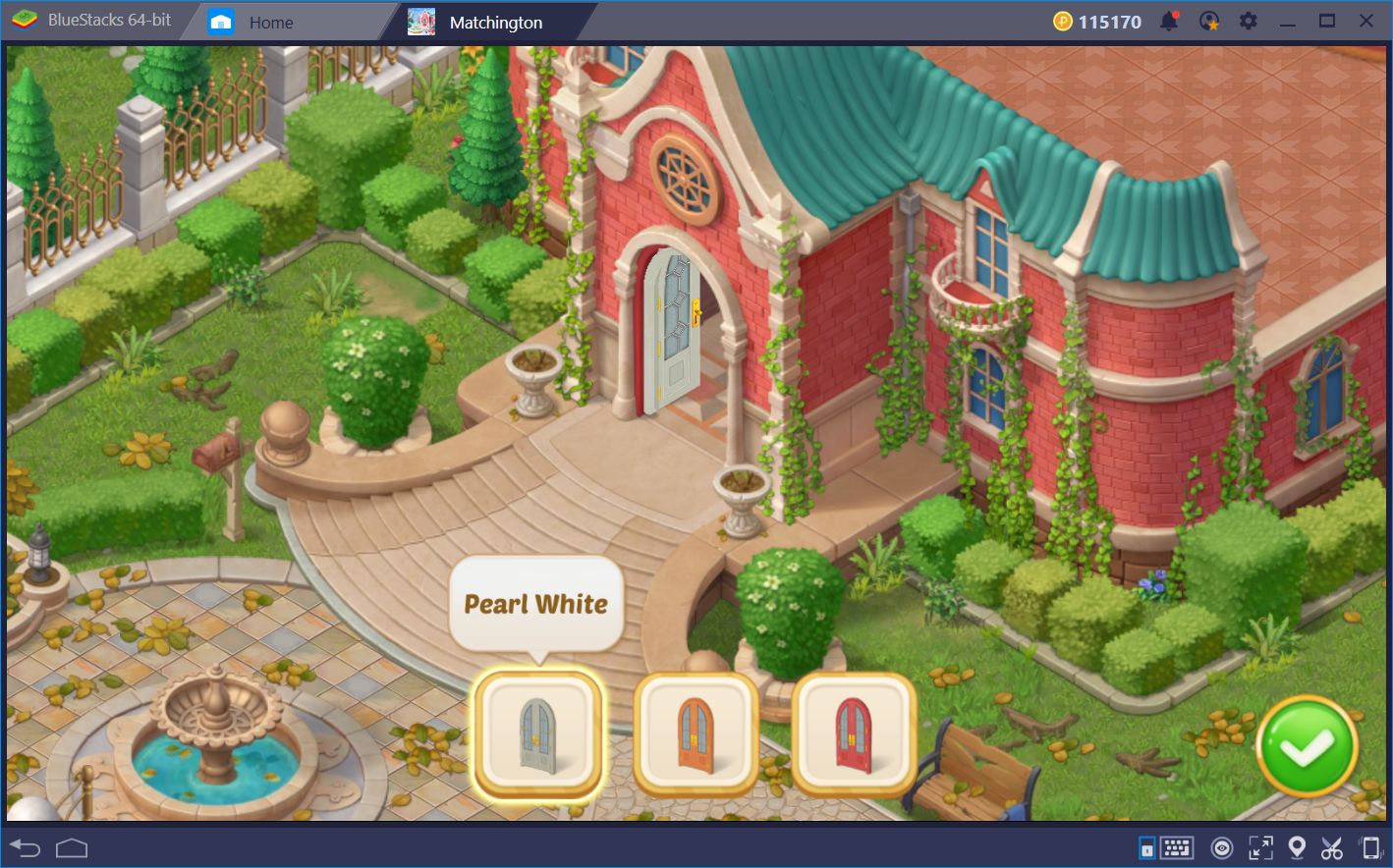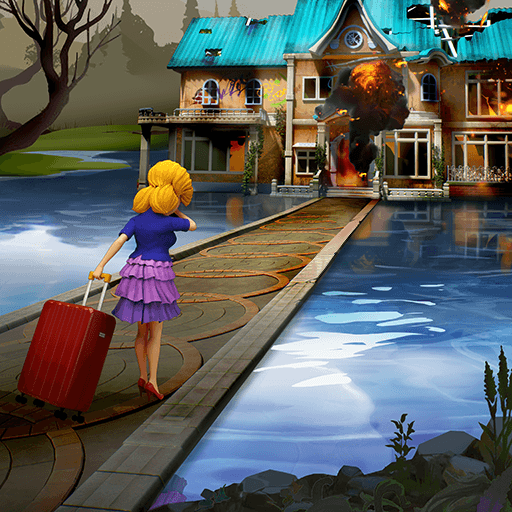 When it comes to gameplay, there are seldom things more simple than "match three" games. From their humble beginnings with the revolutionary Tetris, this genre has always been known as easy to pick up and play, but difficult to master. In this sense, just like with Tetris, there are many people that enjoy these types of games, but few are the ones that actually take their game to the next level and compete in major tournaments.
Nevertheless, even though Matchington Mansion is identical in the way you match elements, it is radically different in the sense that its gameplay is not in real-time, but rather turn-based. In this sense, it's more akin to Candy Crush both in its gameplay, as well as in its casual nature. Especially in the early levels where the game almost feels likes it's playing itself due to how easy it is.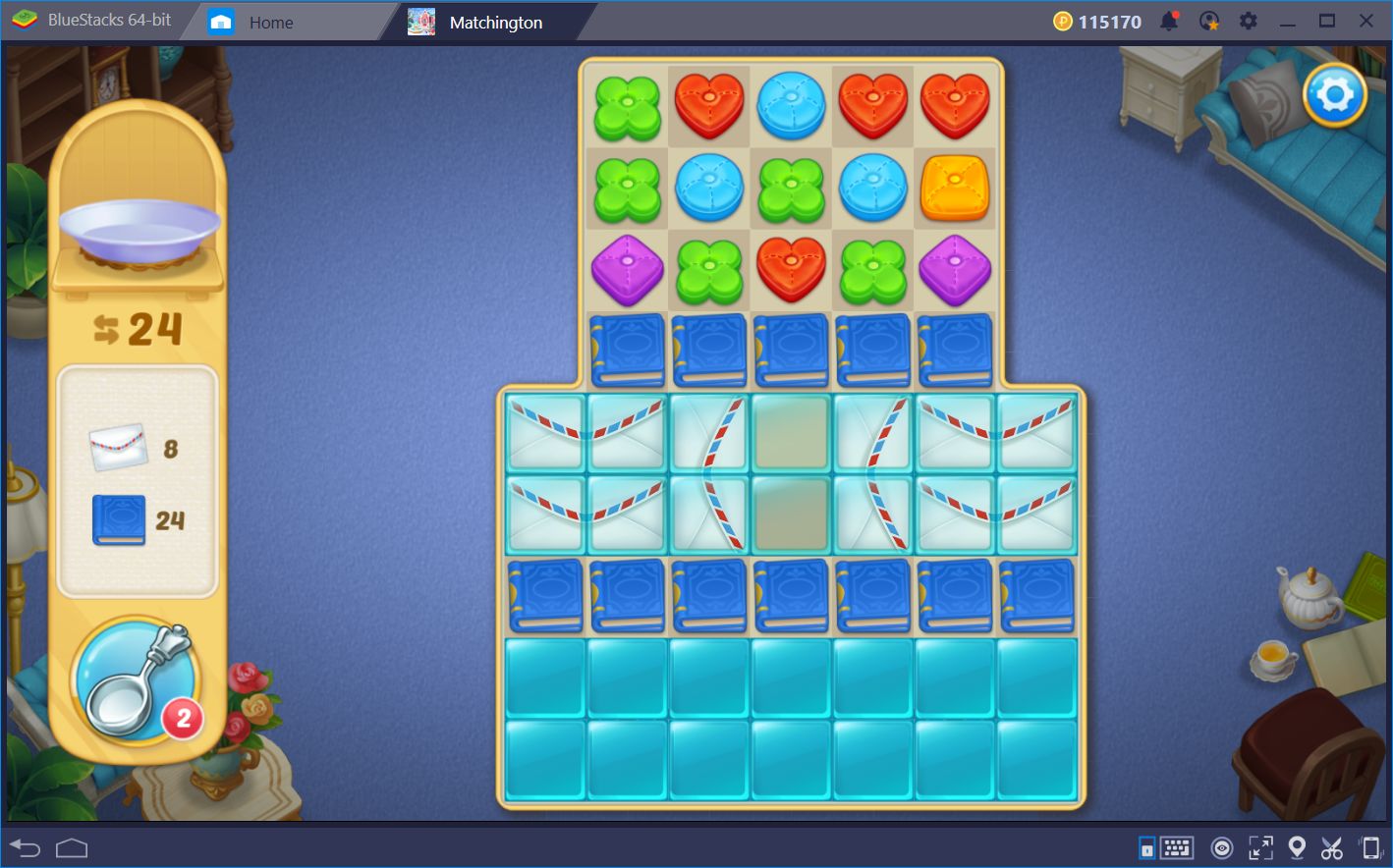 Unfortunately, the game has a notable difficulty spike in the more advanced levels that ask you to collect obscene amounts of pillows, and you'll have to elevate your game if you want to complete them. Luckily, BlueStacks also offers numerous tools that you can use to shift the tides in your favor.
In this article, we'll discuss how you can use these tools in your favor, as well as share some general tips on how to increase your performance in any level of the game.
Streamline Navigation with the BlueStacks Keymapping Tool
This game is not very complex when it comes to menu navigation, and much less so when it comes to decorating your house or making your moves on each stage. However, this doesn't mean that you won't benefit from an intuitive control scheme. And this, dear readers, is precisely what our keymapping tool allows you to do.
By clicking on the keyboard button located in the lower right corner of your screen, you will deploy the key configuration menu. As you can see, there are only predefined shortcuts for controlling the zoom of your game and, while these controls are useful when decorating your home, they fall short in the grand scheme of things. Luckily, we can improve these controls by clicking on "edit," and then on "advanced settings."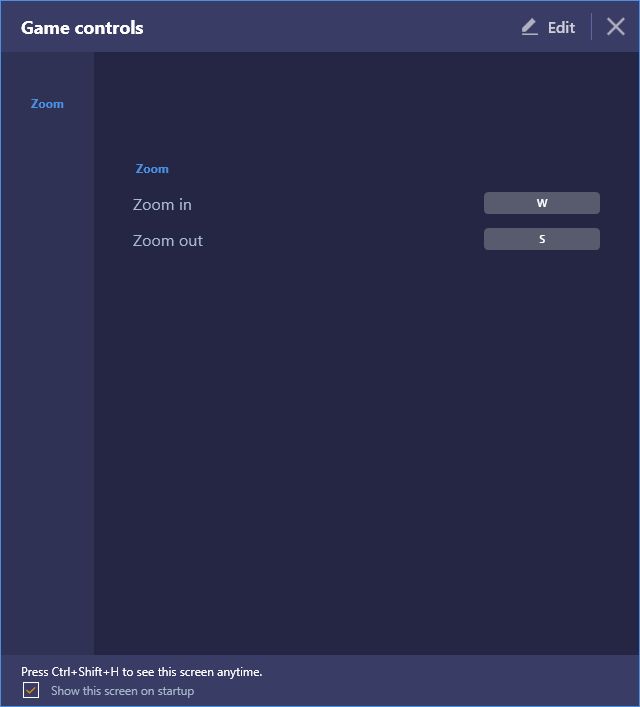 When you're in the keymapping tool properly, you can assign shortcuts to any part of the screen, and bind their actions to any key in your keyboard. We recommend taking a look at our keymapping tool guide before moving onto the next section. However, if you're already familiar with the tool, then we invite you to take a look at our setup and to use it as a reference for creating your own control scheme: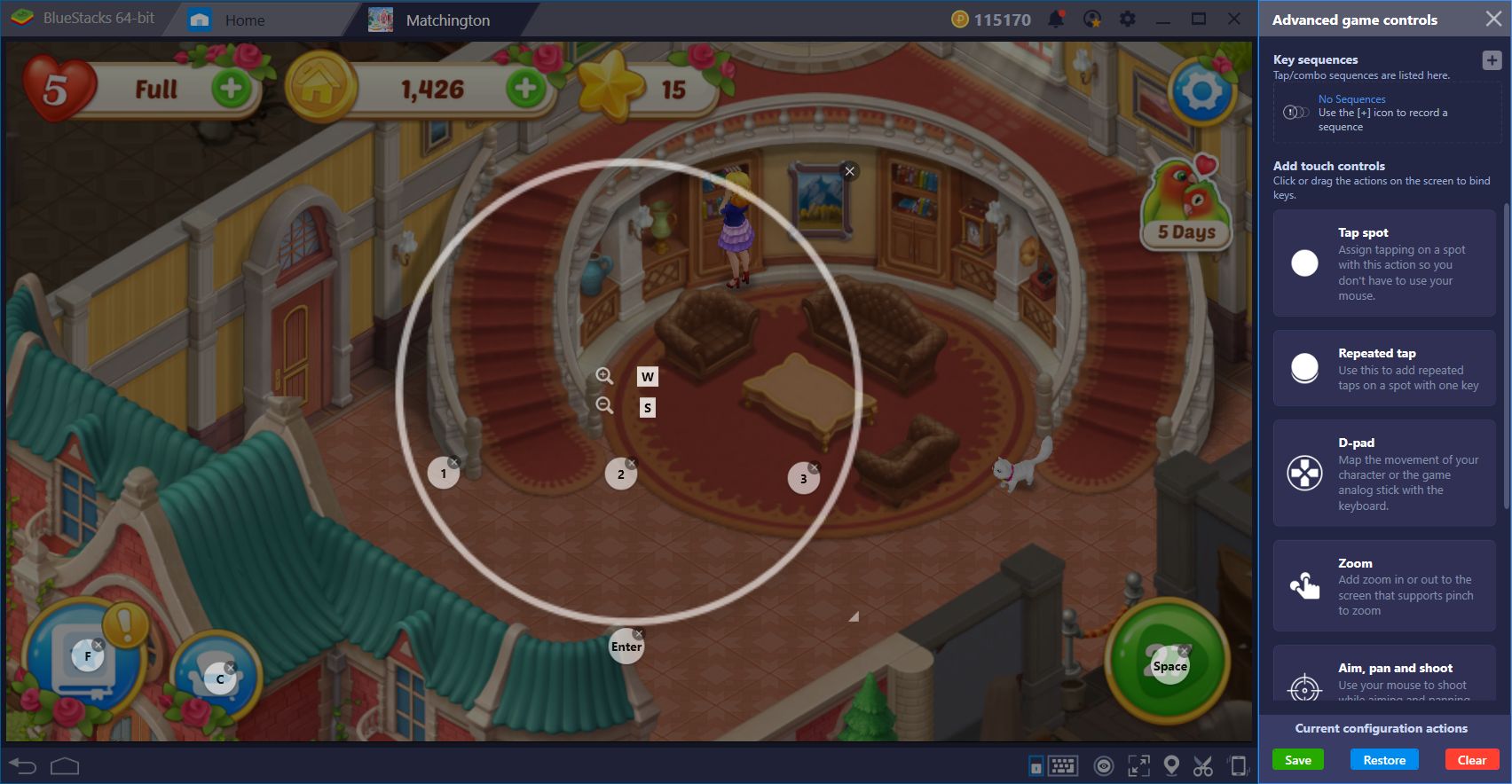 With this setup, we can control all the menus, and access all the game's functions, using only our keyboard and without a single click.
Experiment with New Outcomes Using the Instance Manager
The boards in this game can become very difficult on occasions, which makes gathering stars for purchasing furniture and advancing the story an uphill battle at times. Luckily, thanks to the BlueStacks Instance Manager, you can experiment with different configurations for your mansion, without the need for completing the levels to gather all the stars.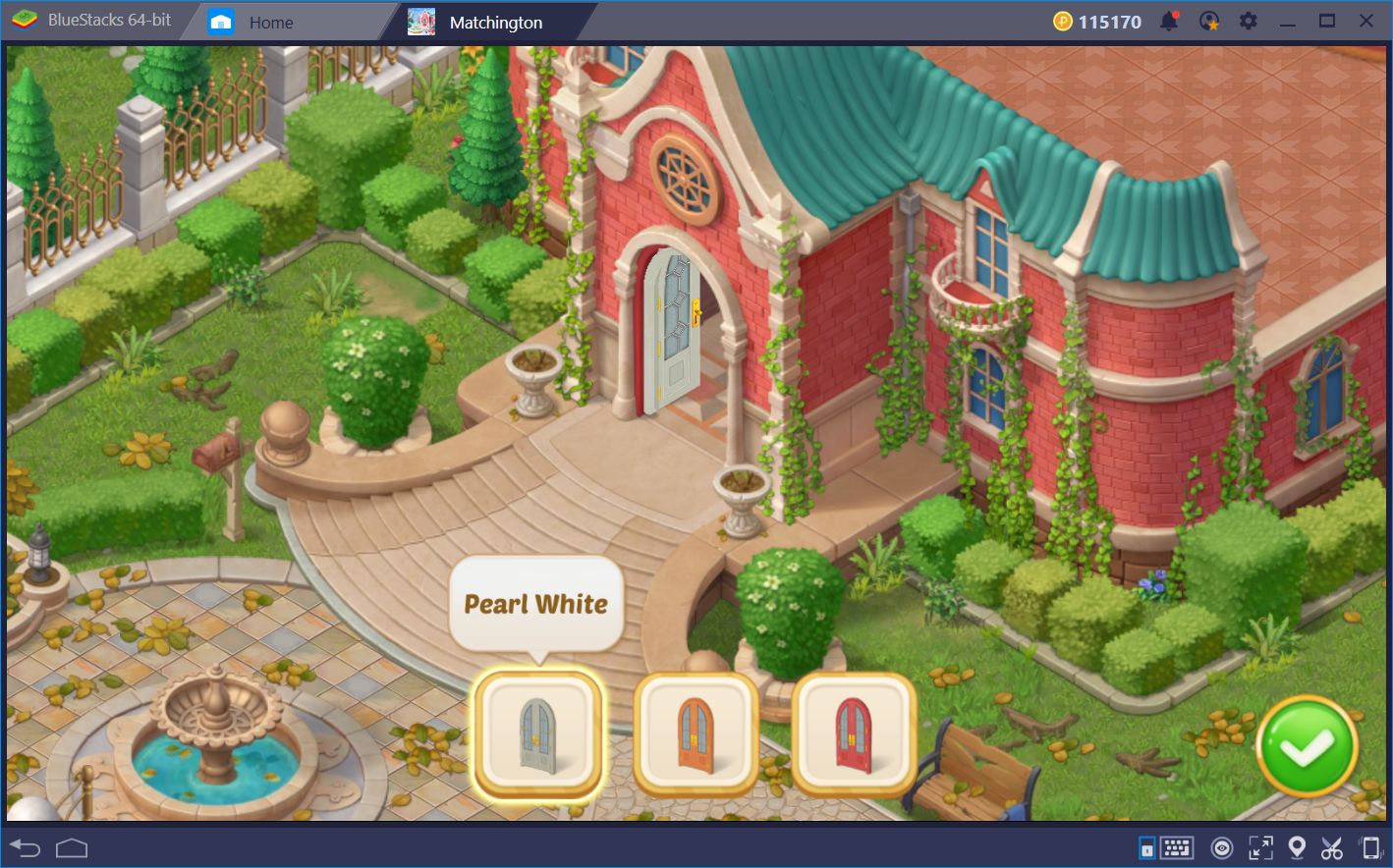 This tool allows you to run multiple instances of the same game, from the same computer, as if you were multiple users logging on from different phones. In this sense, if you can access the game from multiple accounts, you can experiment with different choices and configurations on each instance, without having to complete the toughest levels to purchase all the furniture on a single account.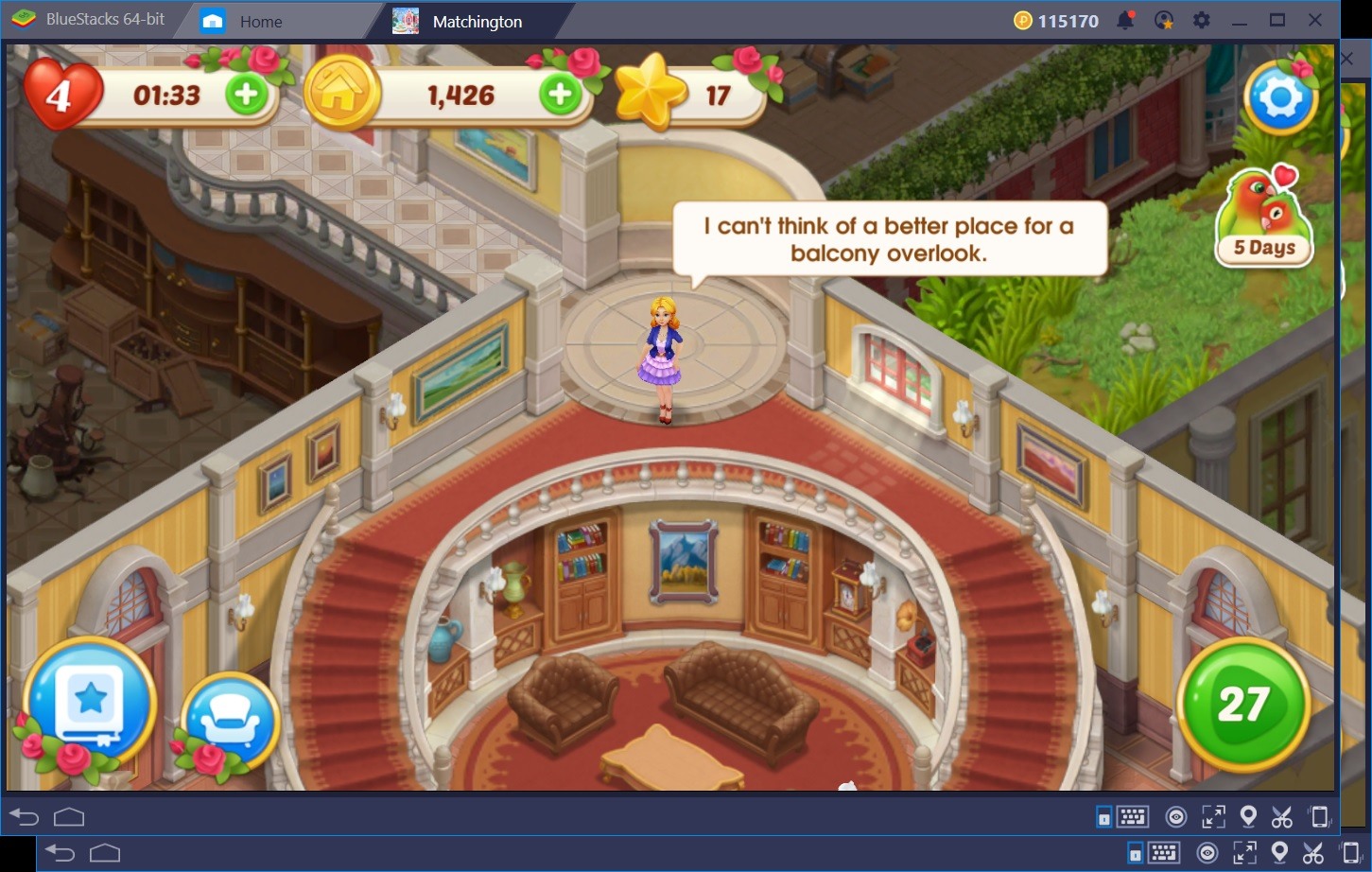 However, before attempting to configure this tool, we recommend visiting our guide on using the multiple instances manager to learn in detail how to set it up. Once you have the tool ready, it's only a matter of launching the game with two or more accounts, completing the levels on each one and choosing different furniture on each account to see which looks better.
Furthermore, aside from allowing you to pick different choices, the instance manager also lets you play for longer periods; if you run out of energy on one account, you can simply play with the others.
General Performance Tips
In this game, everything revolves around combining pillows to create special pieces that will allow you to blow up large chunks of the board. In the more advanced stages, your success will hinge not on your ability to create combinations of three cushions, but of combining 5 or more elements to create firecrackers or rainbow chips. There are many ways in which you can obtain these special chips:
Combining 4 cushions of the same color in a square will earn you a small firecracker that blows everything up in a small cross formation.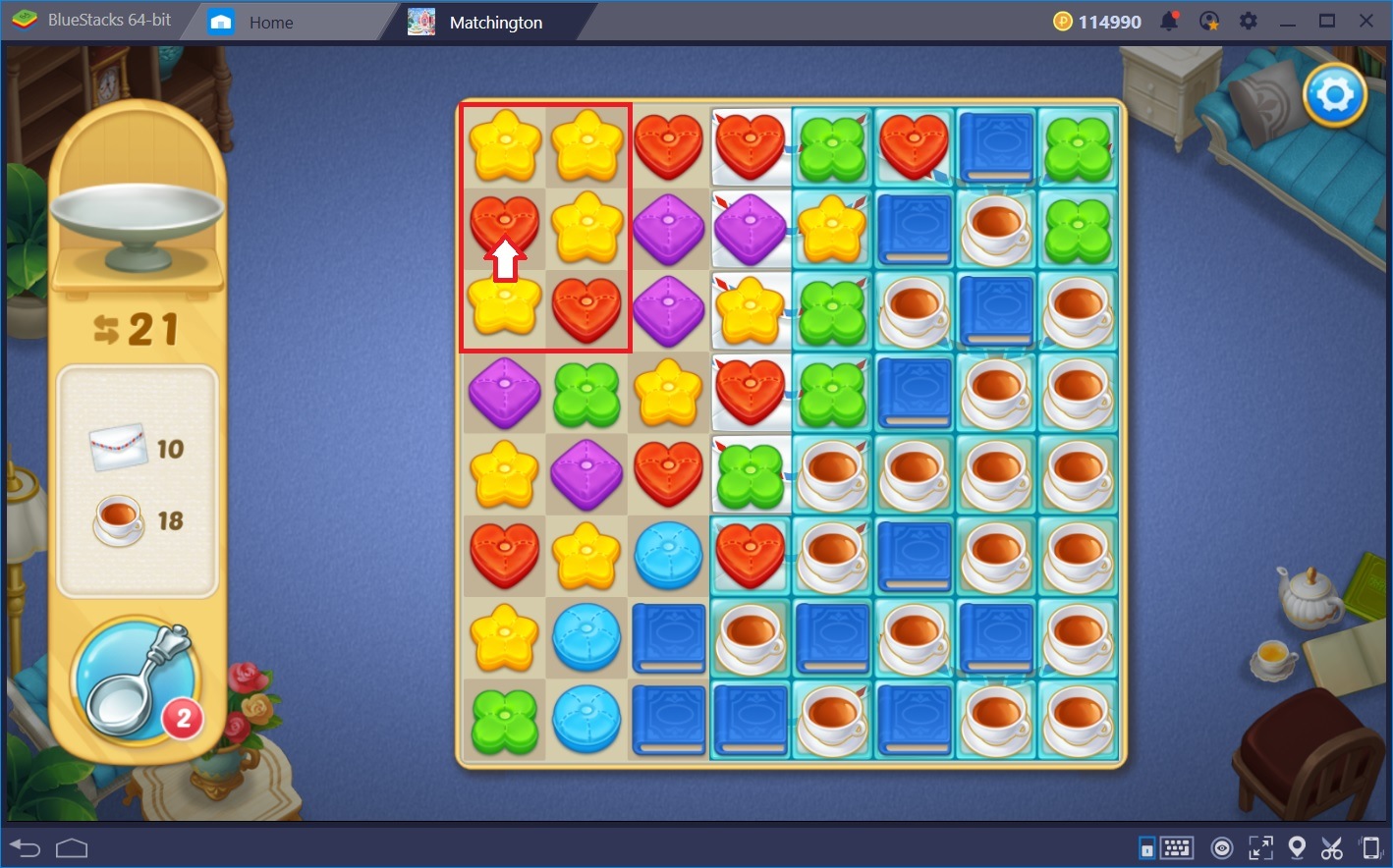 Combining 4 cushions of the same color either horizontally or vertically will grant you a small firecracker that explodes an entire row or column, depending on its orientation.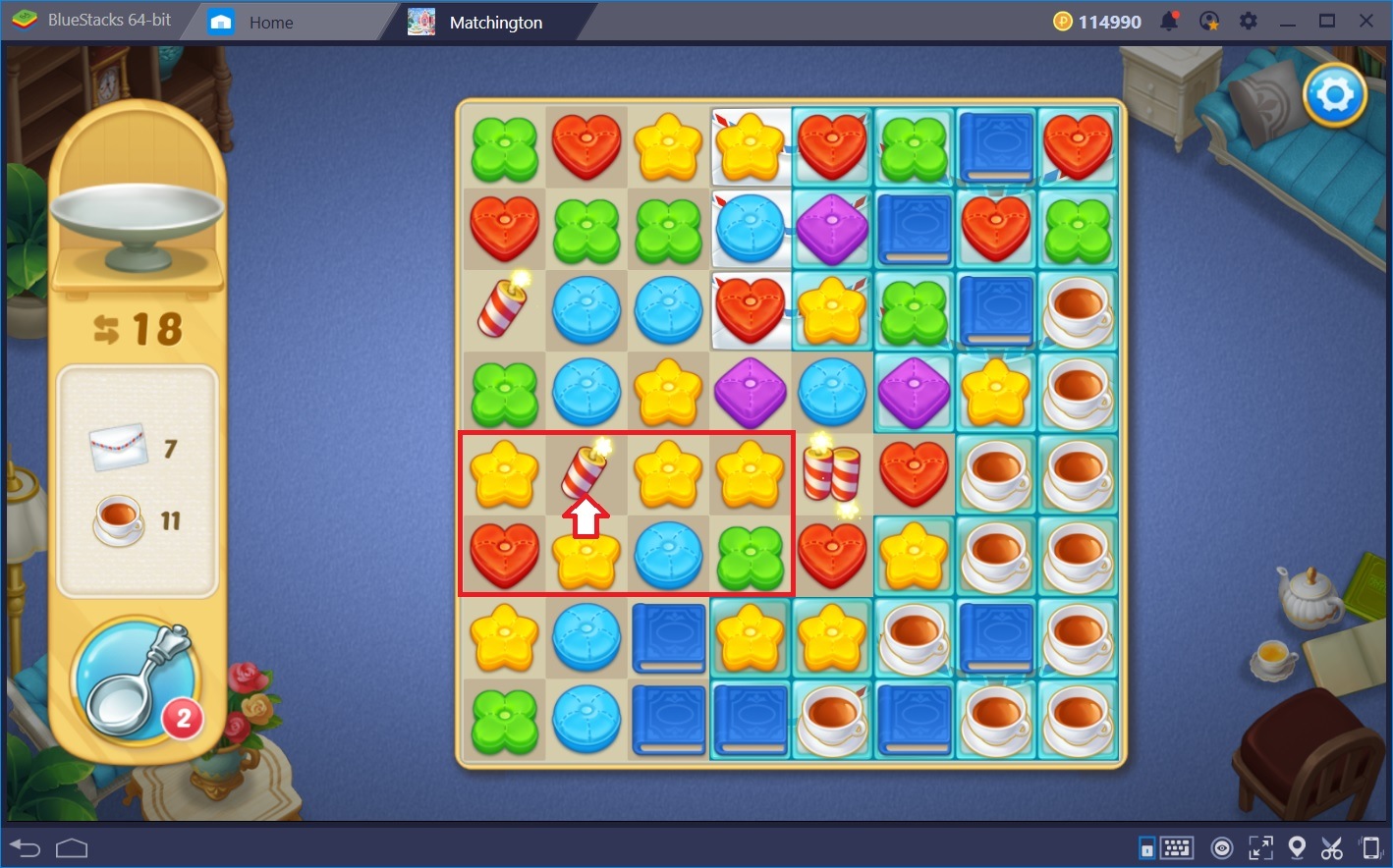 Combining 5 cushions of the same color either horizontally or vertically will net you a rainbow orb that blows up all the cushions of the same color in the board.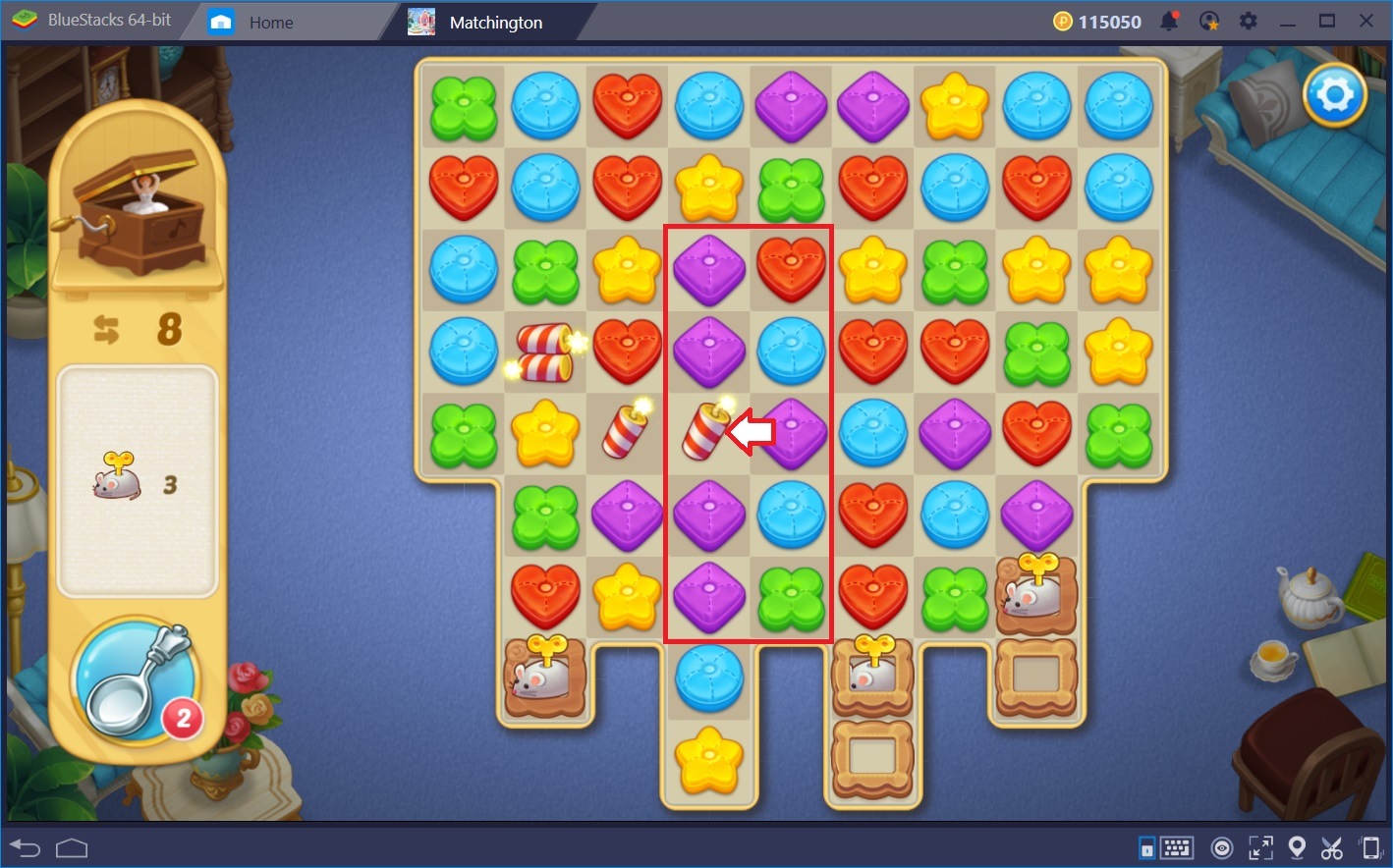 Combining 5 cushions in an "L" formation will earn you a large firecracker that explodes everything in a 5-square diameter.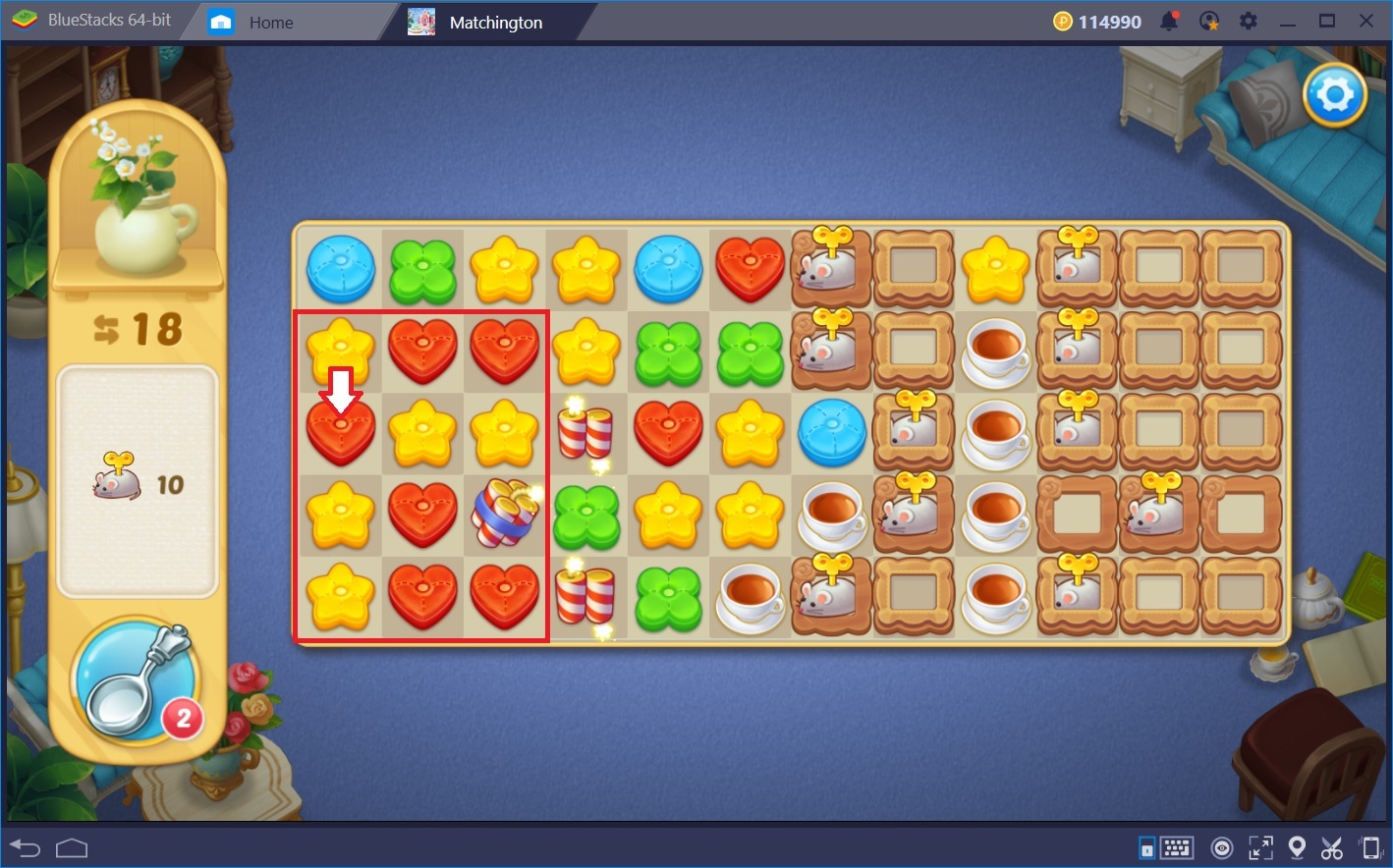 Combining 5 cushions in a "T" formation will result in the same effect than in the previous occasion.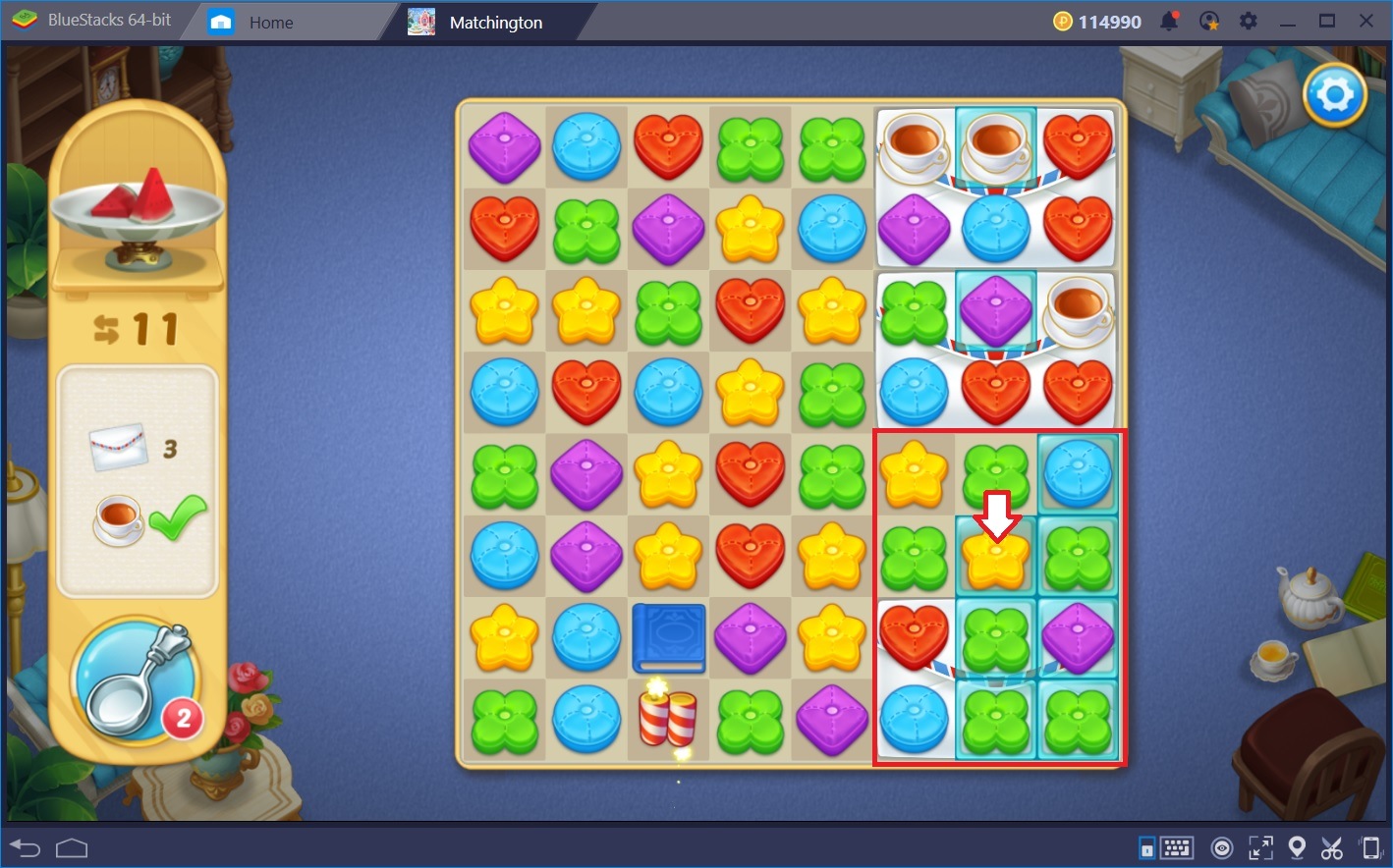 By choosing boosters before beginning a level, you may begin with the stage with some special chips on the board, which can help you to start on the right foot.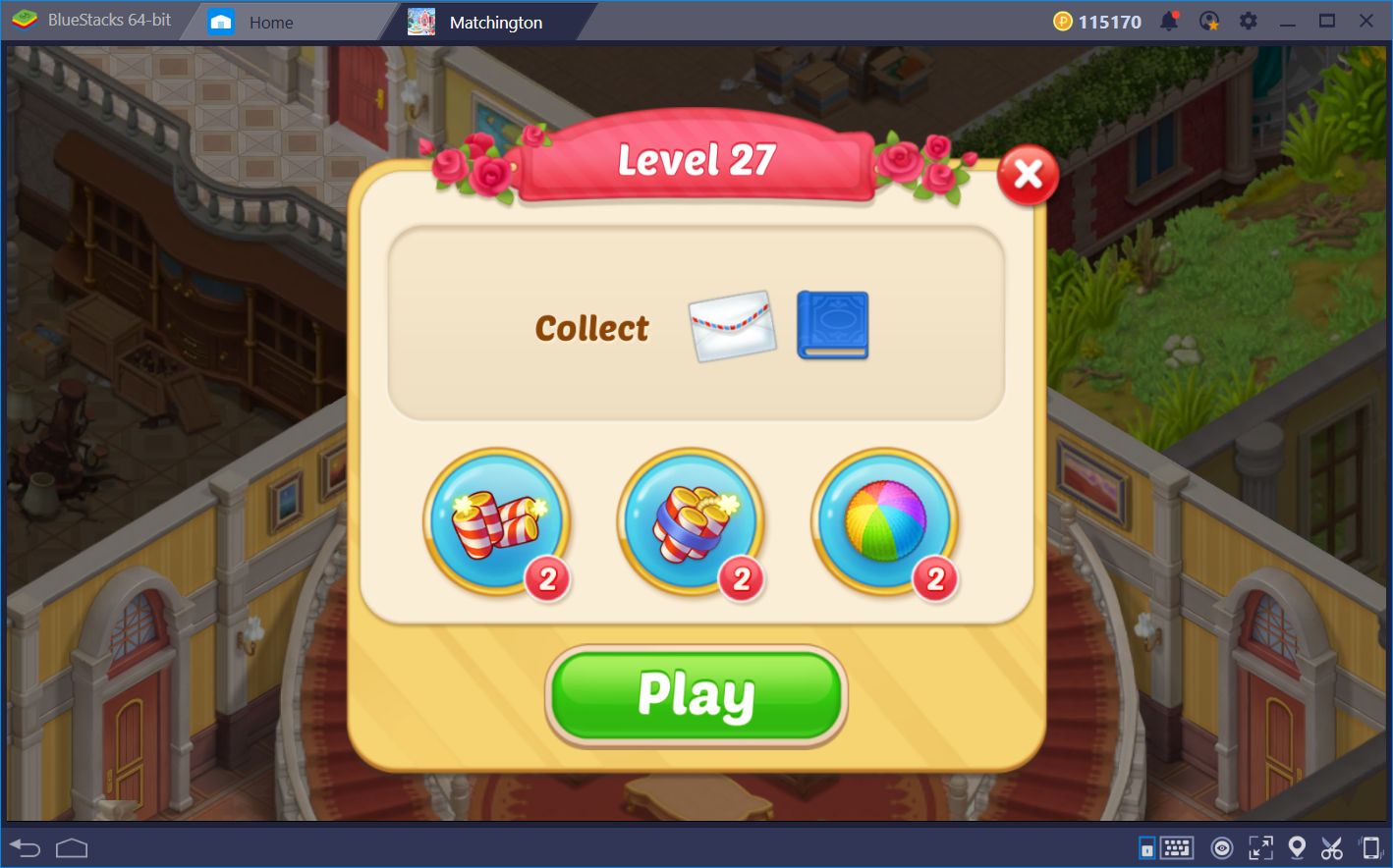 In this sense, even though the objective is always to blow up a certain number of cushions, it is better to sometimes avoid this and opt to set up plays that could result in creating special chips. Instead of blowing up the objectives in threes, you could blow up the entire board with a perfect play, and advance your objective in the process. In this sense, you'll not only save time and effort, but you'll also create awesome moves that are always a delight to witness.
With the information that we've shared in this guide, you are now ready to face any challenge that this game will throw at you. However, remember that luck is always a fundamental aspect of this game, so don't worry if you fail a stage several times. In any case, we recommend swinging by our blog if you want to learn more about Matchington Mansion.
Good luck!