Game Guides
The Best Settings for Playing Mech Arena: Robot Showdown on PC with BlueStacks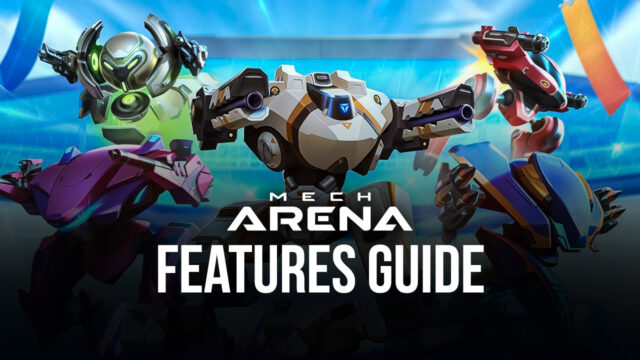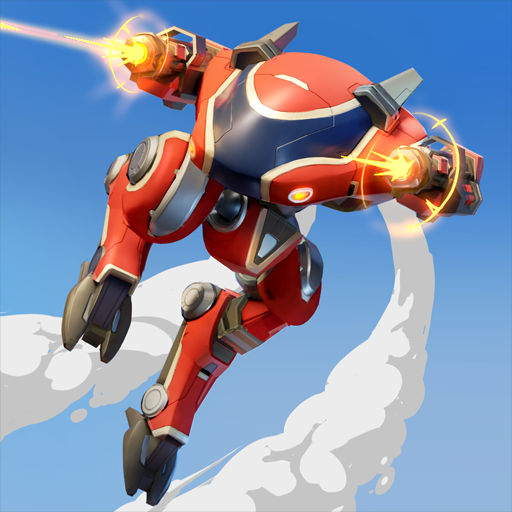 Mech Arena: Robot Showdown is a brand new mobile arena shooter developer by the same team behind the massive RAID: Shadow Legends. And for a team with their trajectory in the industry, you'd expect Mech Arena to be polished and optimized, and you'd be right. This game is designed to run with excellent performance across a variety of devices, with a frame rate that can be adjusted to a maximum of 90 FPS, allowing users to enjoy a silky smooth experience.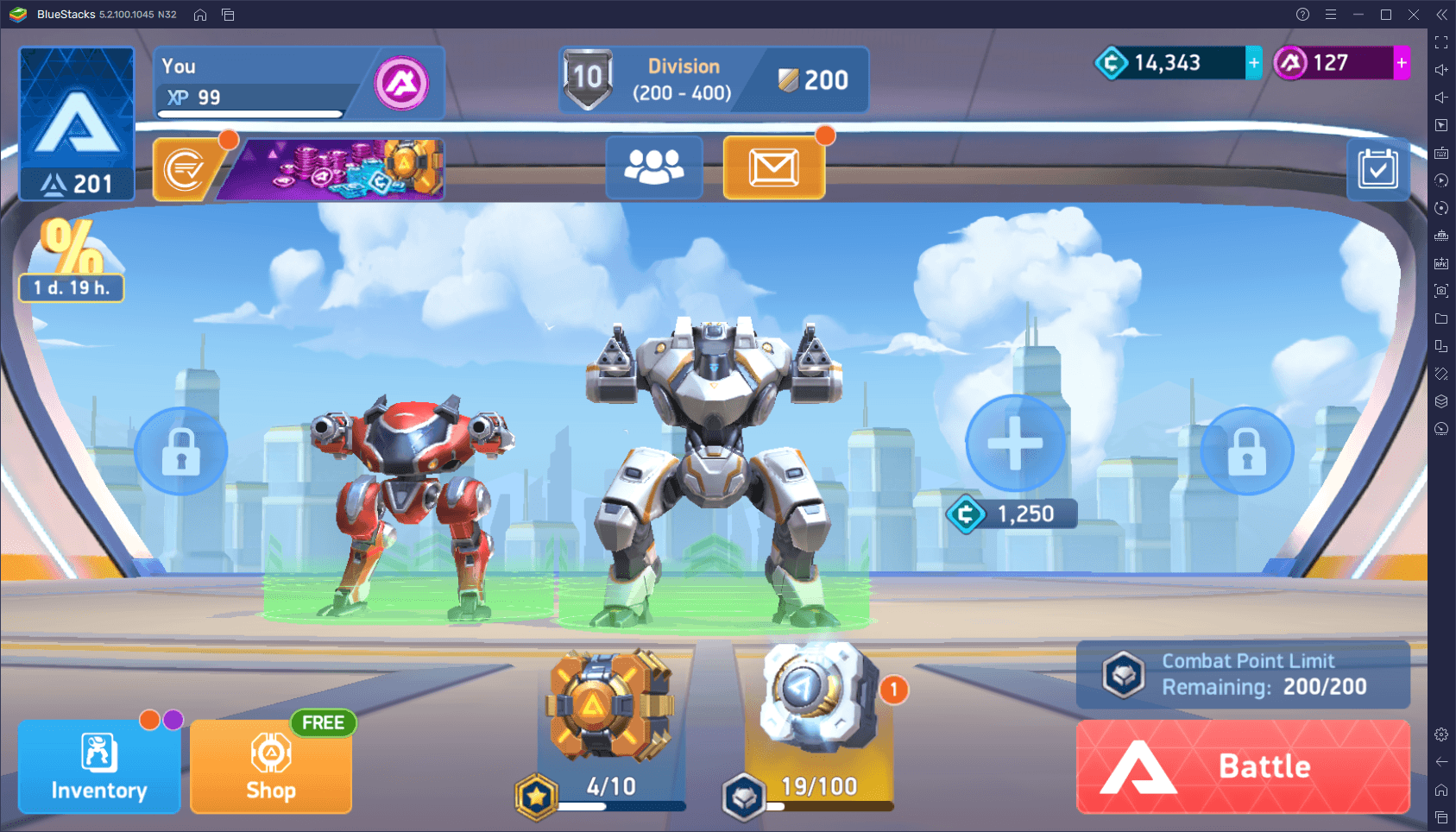 However, despite all these optimizations and the effort of the team to make the game run as good as possible on phones, there will still be a large number of users whose devices won't be able to achieve 90 FPS, and will therefore be at a disadvantage against players that have better phones. In some cases, the game could even dip under 30 FPS on older devices, which can make it all but unplayable for these users.
However, you can easily install and play Mech Arena: Robot Showdown on PC with BlueStacksand enjoy this game on your large monitor, with the best performance, and with access to a variety of tools to improve your gameplay. But before you can get the best experience with this game on PC, you first need to configure and tweak your tools and settings.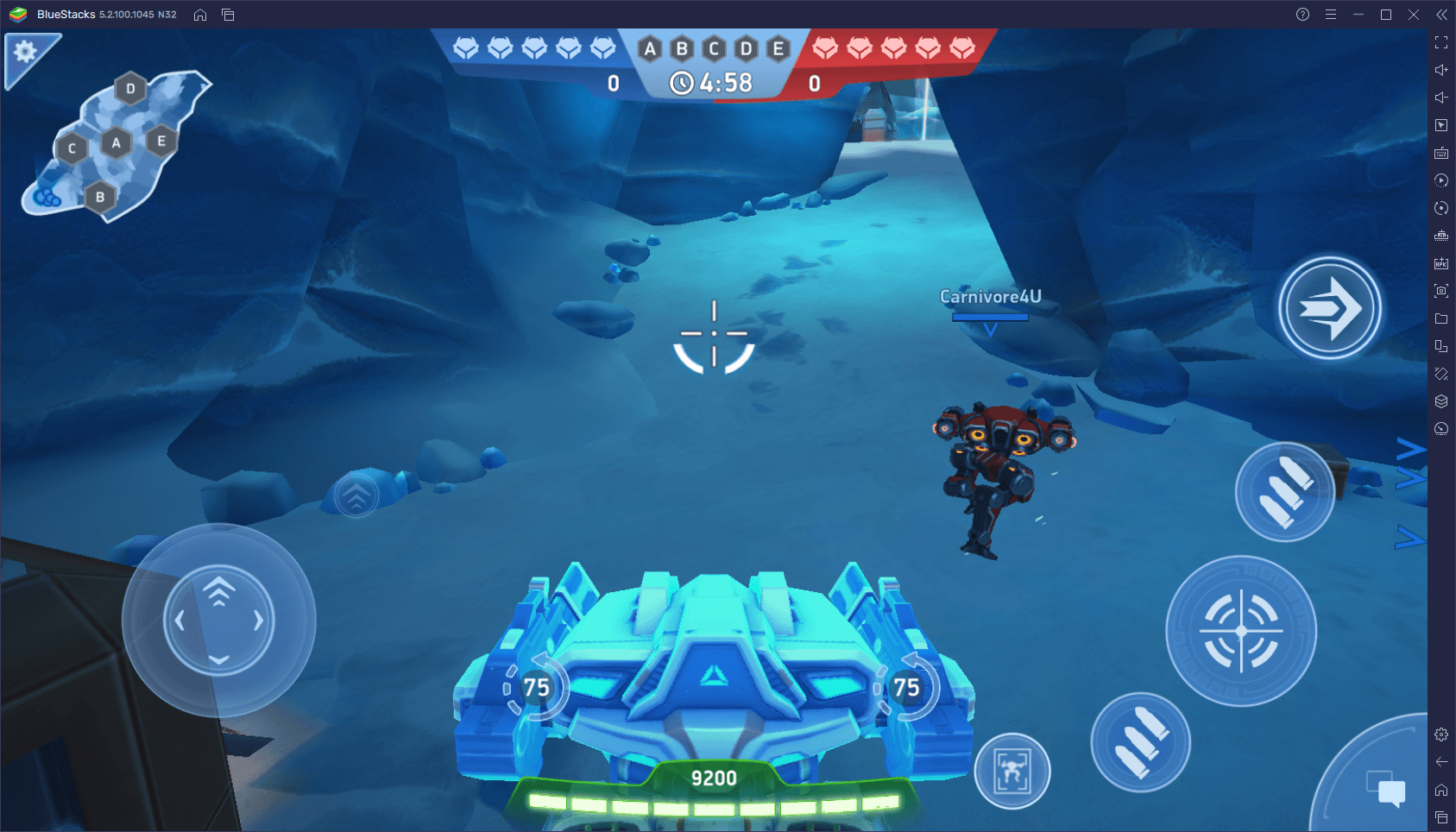 In this guide, we're going to show you how to configure Mech Arena on PC with BlueStacks in order to get the best performance, graphics, and controls, with which you'll be able to easily outplay the competition and win your matches. To this end, if you haven't done so already, we recommend checking out our BlueStacks setup guide for Mech Arena linked above, where you'll learn how to install the game on your PC.
Configuring and Setting Up Keyboard and Mouse Controls
Frame rate aside, another important aspect in most shooter games are the controls. Specifically, the tools you use to control your mecha and move around will obviously determine your effectiveness in combat. And in this regard, playing on mobile can definitely hamper your accuracy as you'll often rely on touchscreen controls and virtual buttons to control your mecha, which has no feedback at all and is quite awkward to handle.
However, if you play Mech Arena on PC with BlueStacks, you'll get access to the Keymapping Tool, a feature with which you can create and customize your own keyboard and mouse controls for any mobile. In this sense, you could enjoy this arena shooter using your PC peripherals, and with the enhanced accuracy and comfort that they provide.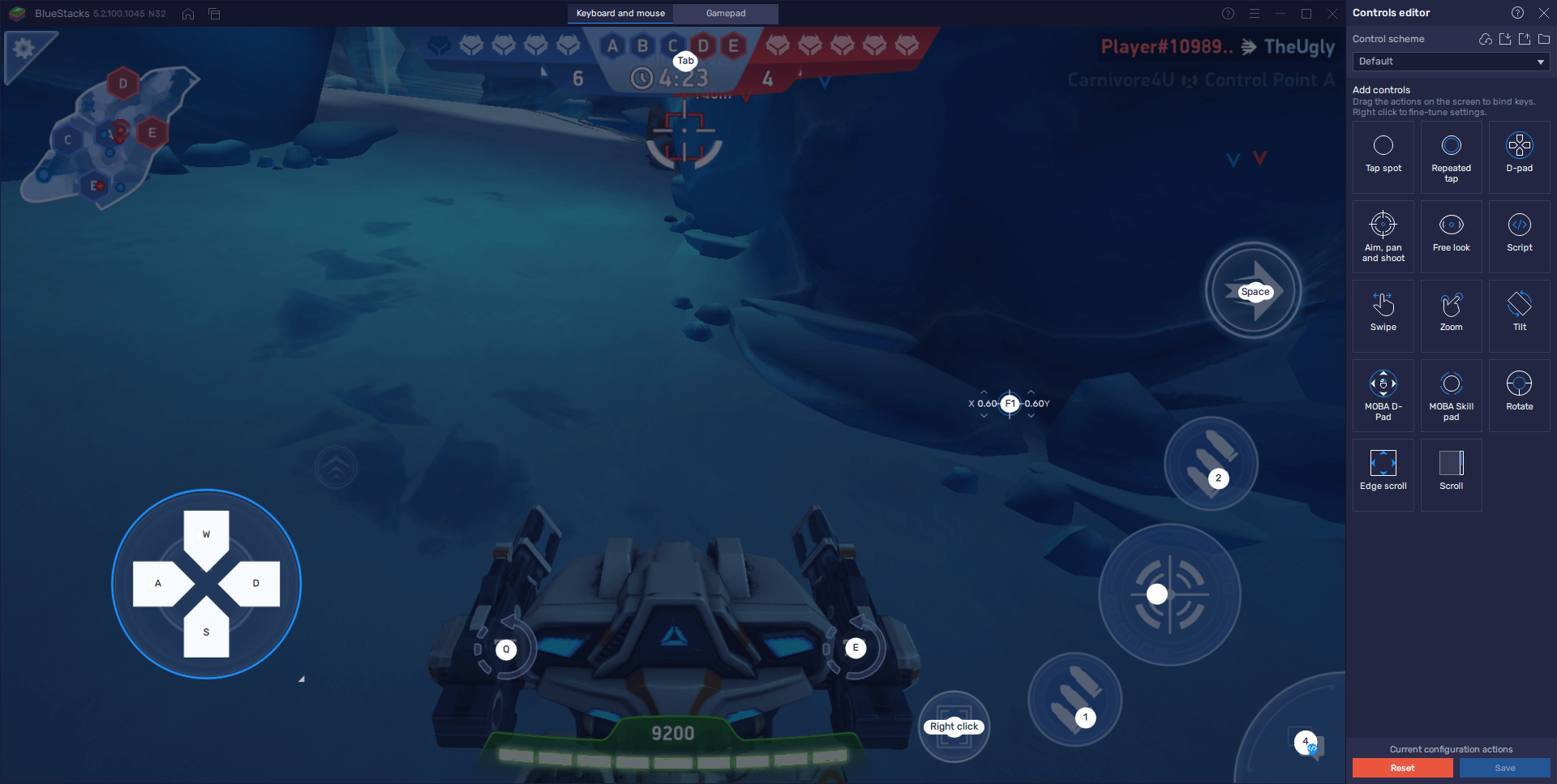 While BlueStacks already has its default set of keyboard and mouse controls for Mech Arena, you can still tweak these settings through the Keymapping Tool by pressing Ctrl + Shift + A while in-game. In this new screen, you can visualize your current controls and their respective bindings, and also adjust them by clicking on any shortcut followed by pressing any key to replace the binding. You can also add new functions to the existing scheme by dragging new shortcuts from the rightmost panel and dropping them anywhere on the screen.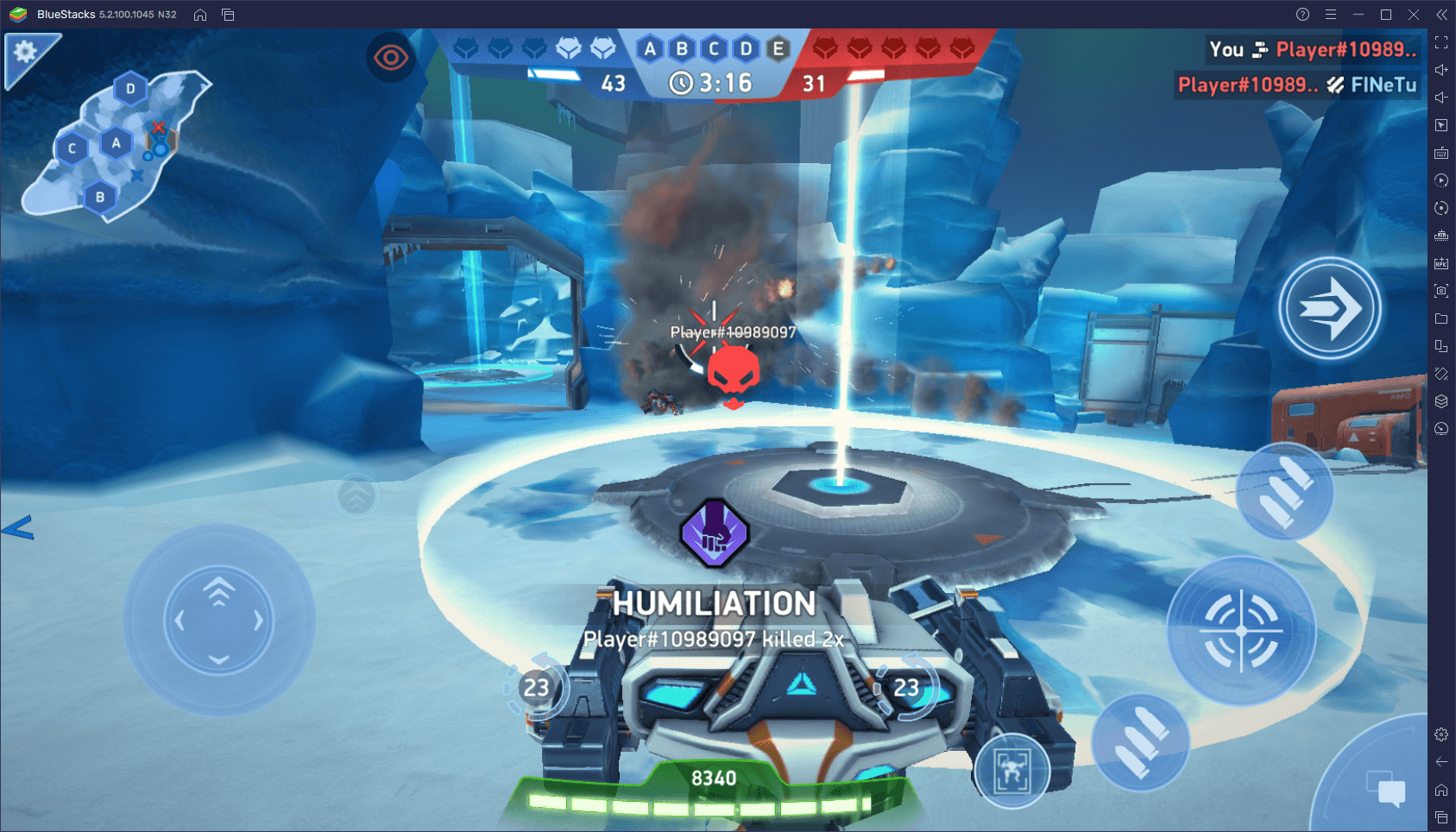 How to Use a Gamepad in Mech Arena
However, if you're not the type of gamer that enjoys gaming on a mouse and keyboard and would prefer a much more comfortable gamepad for playing Mech Arena, then BlueStacks has you covered. Our Android app player also features gamepad support for this arena shooter game, which means that you can run around and shoot using any compatible controller. And you can even customize these gamepad controls via the Keymapping Tool using the same method explained above, by clicking on the "Gamepad" button on the top of the keymapping screen.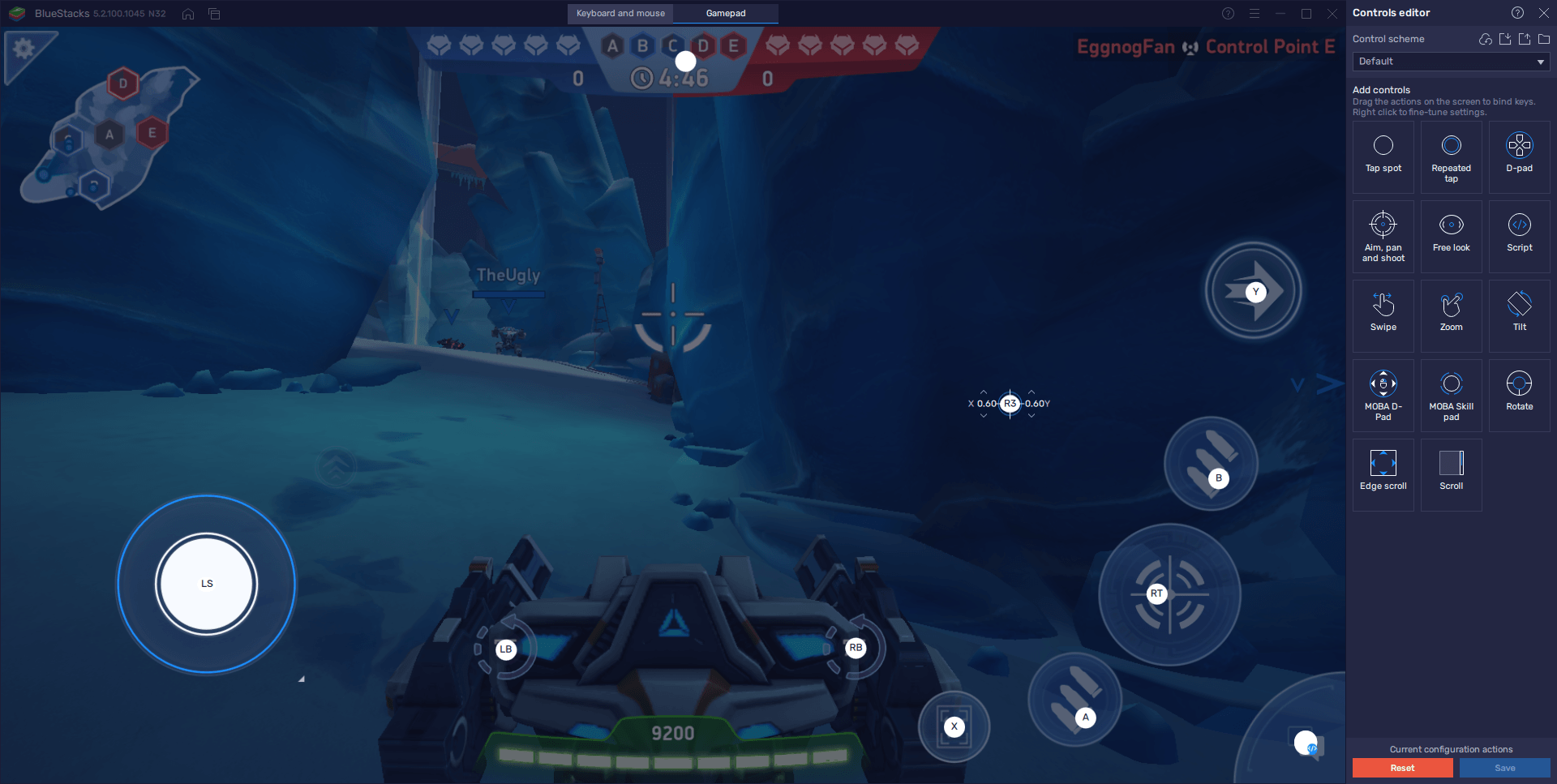 Gamepad support for this game is activated by default, and all you need to do in order to activate this feature is to hook up a compatible controller via USB or Bluetooth BEFORE launching BlueStacks 5. If done correctly, you should get a prompt when the emulator boots up noting that you have a gamepad connected. Afterward, you can seamlessly pick up your controller and start gaming without having to ever touch your mouse and keyboard.
Keep in mind, however, that even when you're playing with a gamepad, Mech Arena is still a mobile game, which means that you'll need to click on different buttons between matches. Whether you're looking to customize a mech or access any other feature, you might need to navigate a variety of menus with your controller.
If this is the case, and you don't want to switch back to your mouse between matches, you can always press the Start/Options button on your controller to unlock the mouse cursor and control it with the right stick. When this feature is activated, you can press X/A to "click" on the screen, allowing you to navigate menus even with your gamepad. Just remember to press Start/Options once again when you're in the match to lock your cursor and go back to moving your mech with the right stick.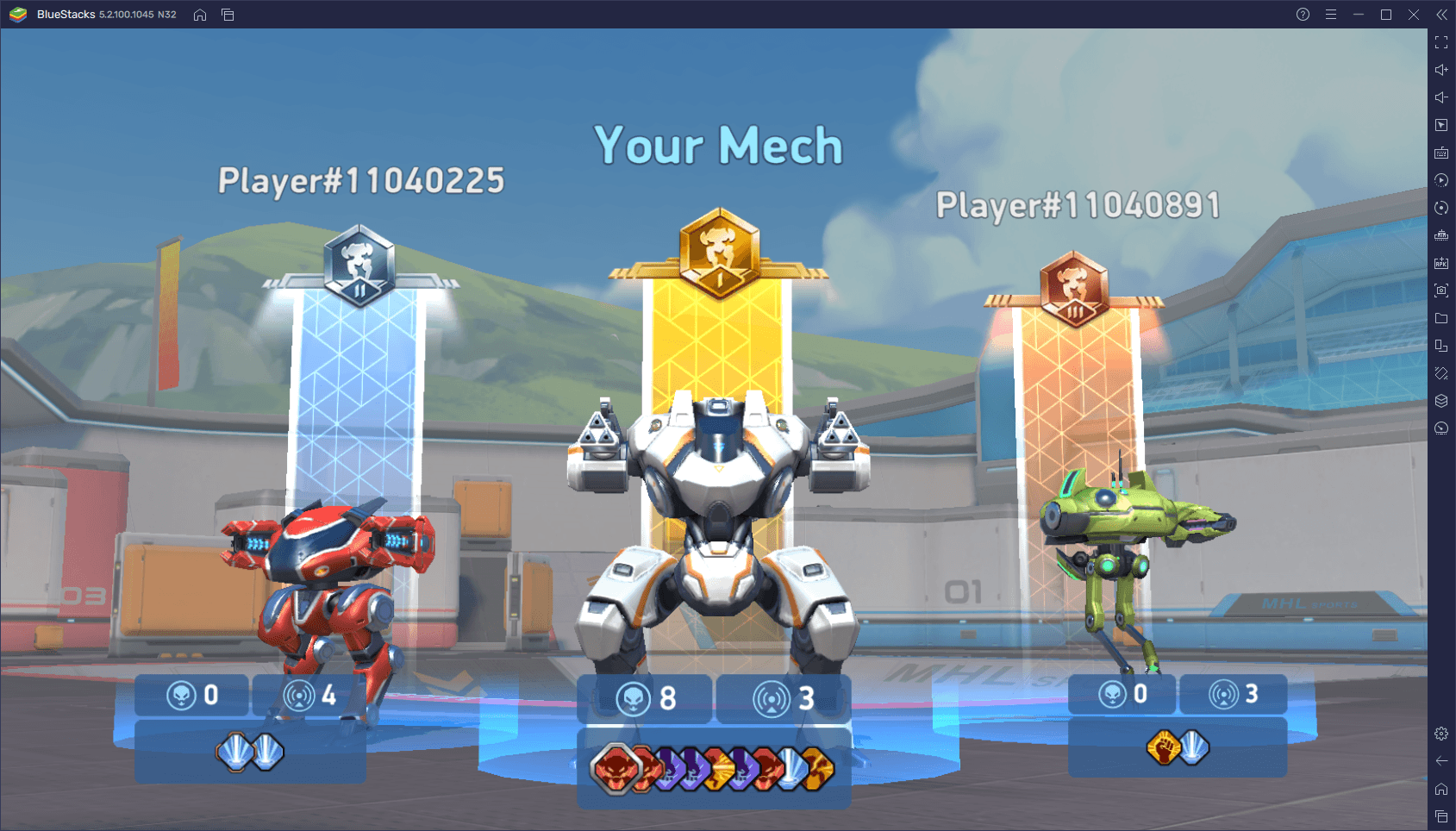 If having the best performance and graphics wasn't enough reason to play Mech Arena: Robot Showdown on PC with BlueStacks, then surely you'll want to do it for the superior controls using your mouse and keyboard, or even your gamepad. And now that you know how to get the best experience with this game on PC, you're ready to get out there and kick some robutts.