Game Guides
How to Play MEGA MAN X DiVE – MOBILE on PC with BlueStacks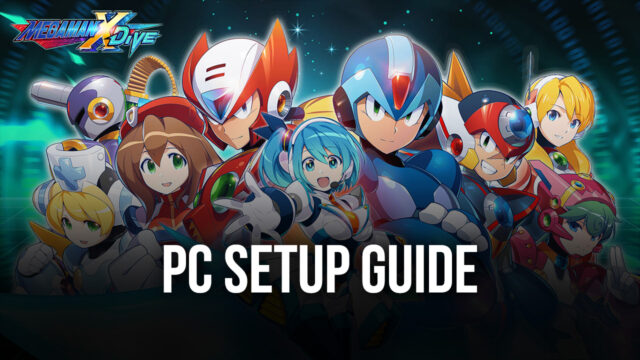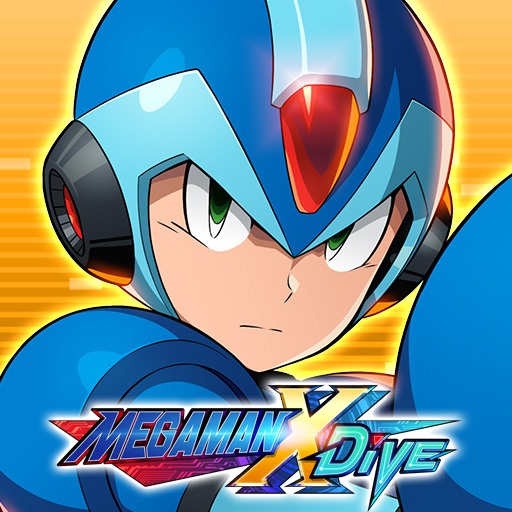 The Mega Man franchise (known as Rockman in Japan) is one of the classic platformer games of the '90s. For some people, Mega Man X was a mascot more popular than even the great Mario. However, while the popularity of Mega Man never quite matched that of Nintendo's mustachioed plumber, it was enough to merit several sprawling franchises of games, including the ones that have started to seep into the mobile gaming industry. MEGA MAN X DiVE – MOBILE is the newest of these games, offering a lot of the classic platformer running and gunning that the series is known for, but with a gacha and RPG spin to it.
Released just a few weeks ago by Nebulajoy, MEGA MAN X DiVE – MOBILE is a brand new take on the awesome platforming franchise that was originally developed and published by the great Capcom. This new game puts you in the shoes of various characters of the series, including the great Mega Man X, as you travel through many different stages running and gunning and taking the fight to the evildoers bent on destroying the world. However, instead of just consisting of navigating through side-scrolling stages, this game also has many RPG components such as upgrading and improving the different characters, as well as unlocking unique pieces of gear to enhance their performance in battle.
Despite the gacha elements, which might put off most of the classic Mega Man fans, the game still offers most of what you'd expect of any of the games in the franchise. Namely, you'll travel through side-scrolling stages fighting enemies with a variety of weapons, jumping and dashing to avoid obstacles, and facing off against powerful boss enemies. If this is your idea of a good time with gaming, then MEGA MAN X DiVE – MOBILE is definitely for you.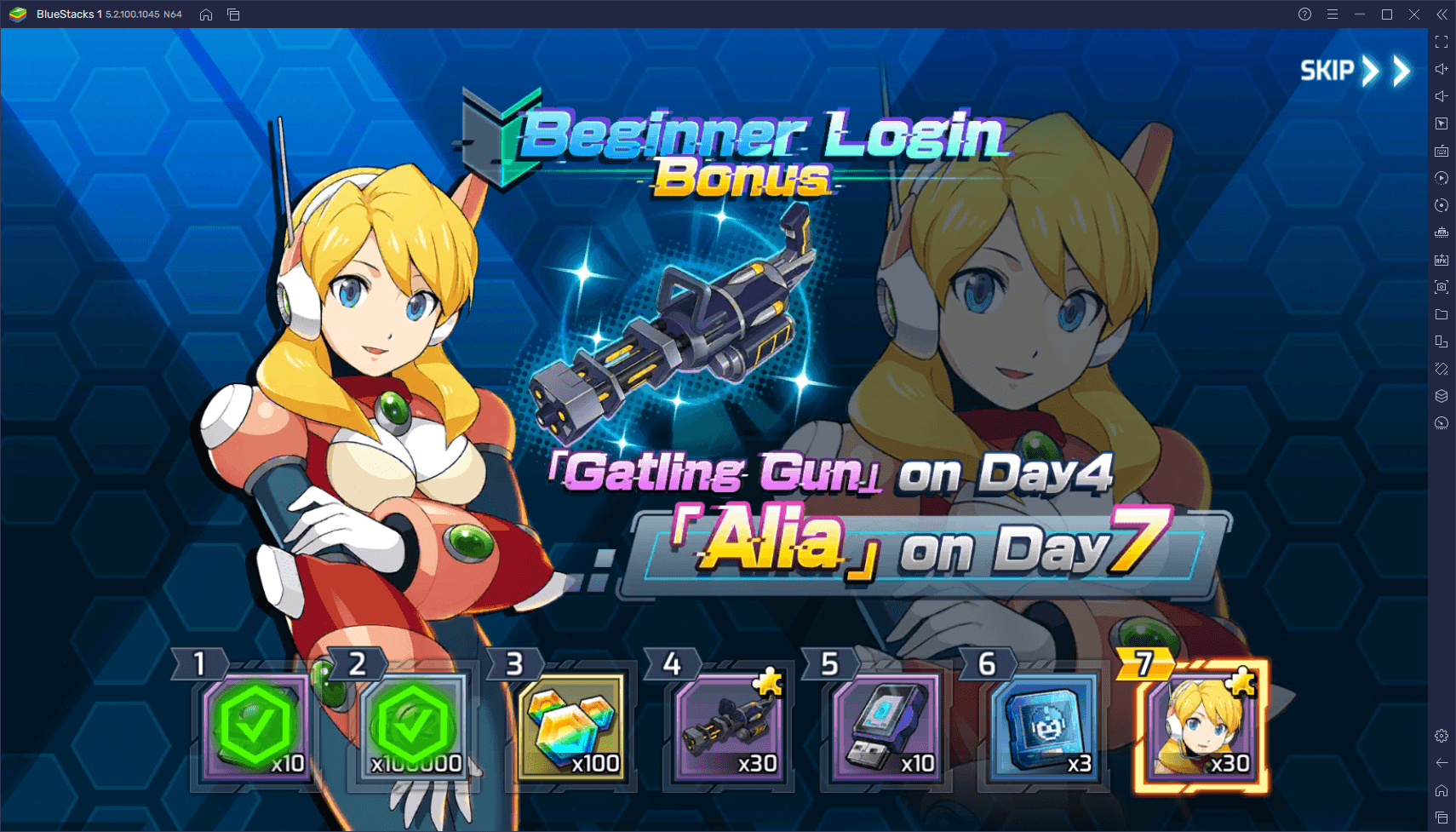 How to Download and Install MEGA MAN X DiVE – MOBILE on Your Computer
The drawback of this new Mega Man game is that it's only playable on Android and iOS, and your typical touchscreen controls leave a lot to be desired, especially when it comes to the precision platforming required to overcome some obstacles. However, you can easily install and play MEGA MAN X DiVE – MOBILE on PC with BlueStacks in order to enjoy it with mouse and keyboard controls, as well as superior performance and graphics, which in turn will make it much easier to overcome obstacles.
To get started with playing MEGA MAN X DiVE – MOBILE on PC, follow these easy steps:
Download and install BlueStacks

on your PC.

Launch the emulator and, once loaded, open the Instance Manager by pressing Ctrl + Shift + 8.

Click on "New instance" on the bottom right, and select

Fresh Instance > Nougat 64-bit

.

Assign enough resources to the new instance for it to run adequately. If your PC fulfills the recommended requirements to run BlueStacks, just assign it 4GB of RAM and 4 CPU cores.

Once done, launch the new 64-bit instance by clicking on the "Start" button beside it in the Instance Manager.

On the new instance complete Google Sign-in to access the Play Store, or do it later.

Look for MEGA MAN X DiVE – MOBILE using the search bar on the top-right corner.

Click to install MEGA MAN X DiVE – MOBILE from the search results.

Complete Google Sign-in (if you skipped step 6) to install MEGA MAN X DiVE – MOBILE.

Click the MEGA MAN X DiVE – MOBILE icon on the home screen to start playing.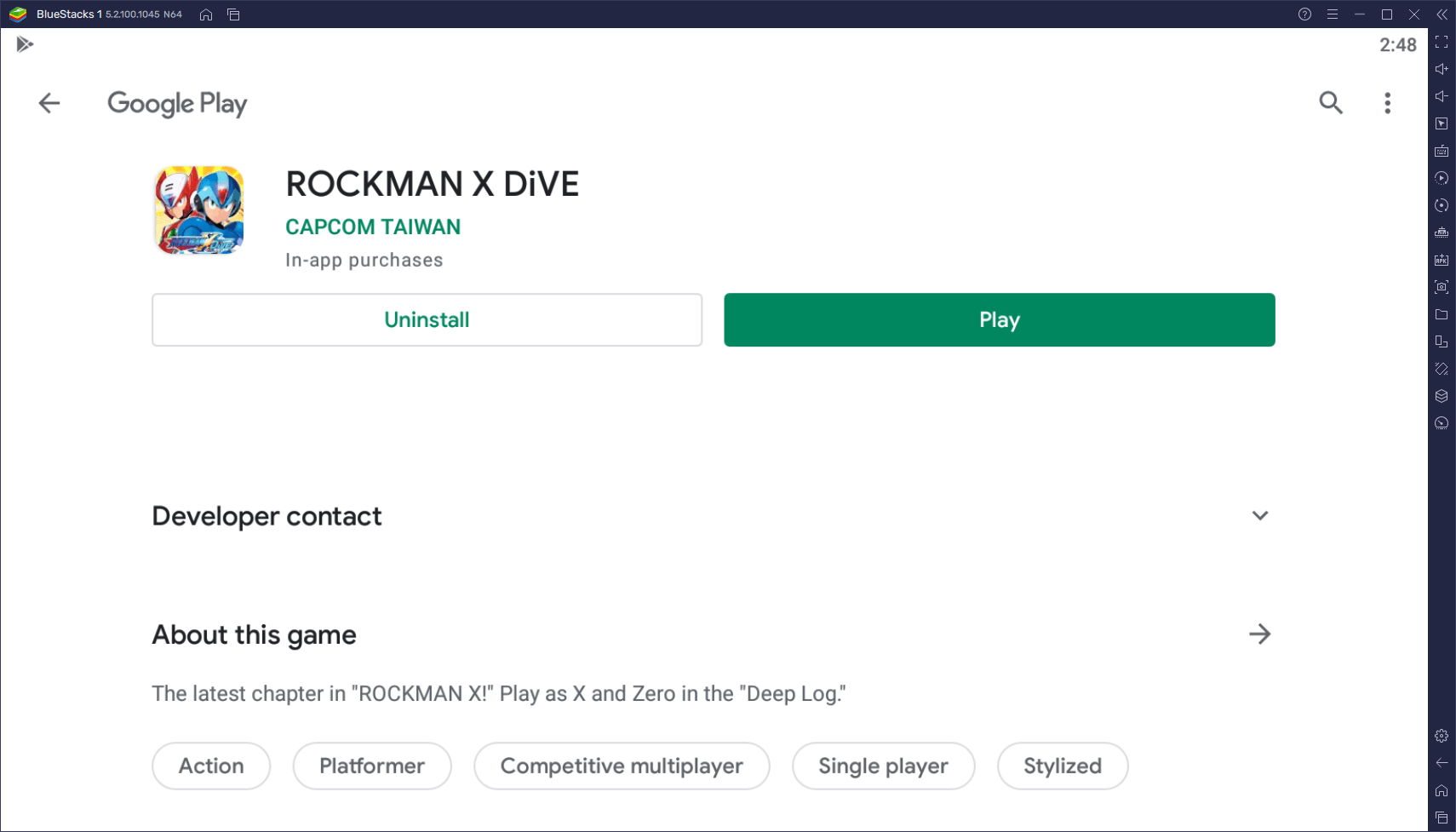 And that's it. In a few minutes, you'll be enjoying this awesome Mega Man game on PC with BlueStacks, and with the best tools to enhance your experience. Let us know if you have any questions or run into any issues with the installation process in the comments below.