Game Guides
MEGA MAN X DiVE – MOBILE on PC – Guide for Playing at 60 FPS and Configuring Your Controls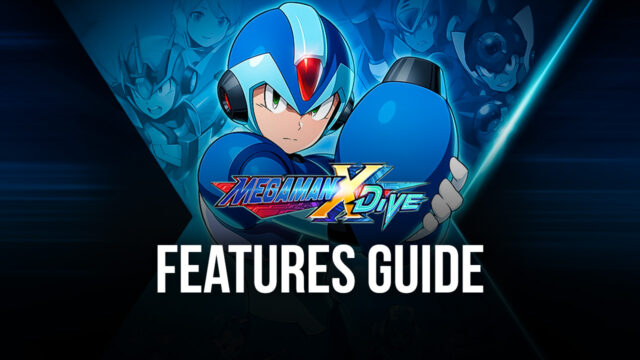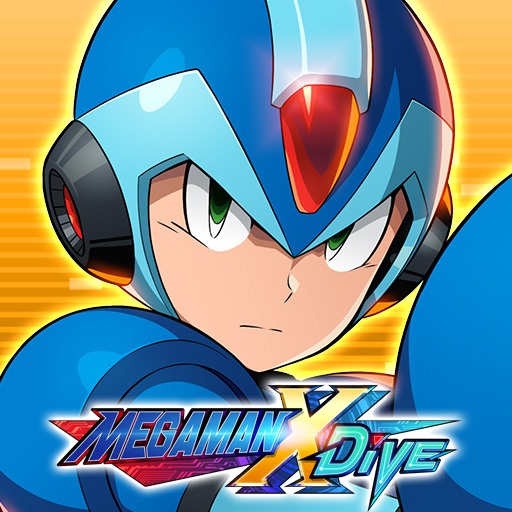 MEGA MAN X DiVE – MOBILE is the newest entry in the Mega Man franchise on Android and iOS, combining the platforming and shooting elements of the original series, with many gacha and RPG components common in many mobile titles. The result is a game that is both thrilling and exciting to play as we make our way through stages filled with enemies, pits, traps, and other hazards, as well as gratifying every time when we manage to obtain a good piece of gear or a nice character from the in-game gacha. In this sense, MEGA MAN X DiVE – MOBILE offers fun and entertainment both to old school Mega Man fans as well as to those who have grown fond of mobile gacha and RPG elements throughout the years.
Despite its great quality and exciting action, however, MEGA MAN X DiVE – MOBILE is available exclusively on mobile, which means that players can only download and install it on their phones. Unfortunately, the small screen and touchscreen controls offered by these devices can make it very difficult to enjoy a game like this. And even though the developers have done a great deal of optimizing the controls and ensuring stable performance on phones, we can't help but miss playing with much better controls and on a larger screen, like with any other Mega Man game.
Fortunately, if you're like us and are on the fence whether or not to give MEGA MAN X DiVE – MOBILE a try on your phone, well, you don't have to. Just install it on PC with BlueStacks and enjoy the game with the best graphics, controls, and performance!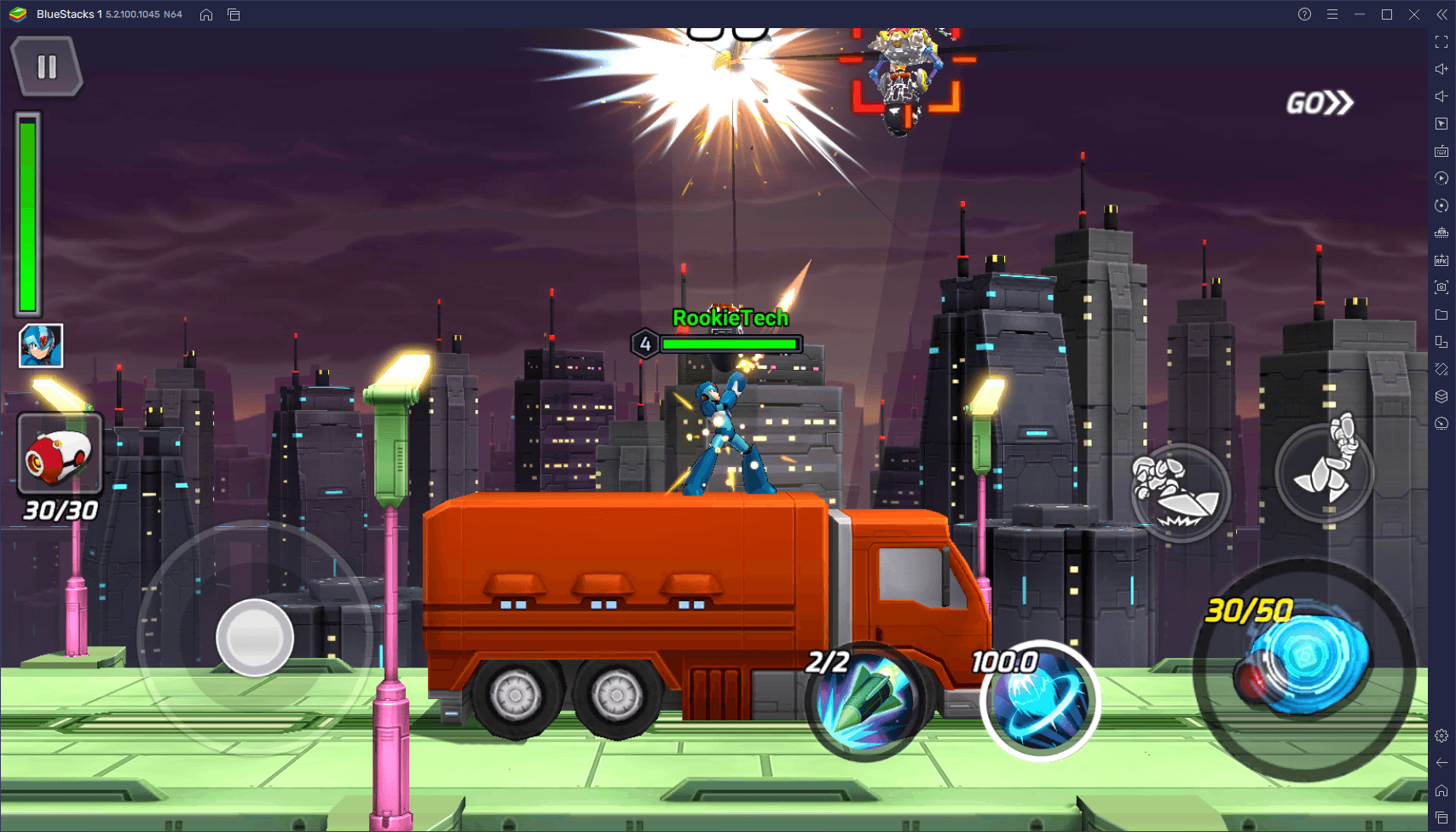 We already wrote a guide on how to install MEGA MAN X DiVE – MOBILE on your computer, which should suffice if you're simply looking to sit down and play without wasting any time. However, getting the best experience with this game takes a bit of tweaking, particularly since BlueStacks has several tools that are especially designed to enhance any mobile game. That's why in this guide, we want to give you a few pointers on how to configure your BlueStacks to get the best experience with MEGA MAN X DiVE – MOBILE.
Let's get started!
Adjusting Your Settings to Achieve the Best Graphics at 60 FPS
It's true that MEGA MAN X DiVE – MOBILE gives you the option of playing at 60 FPS with high resolution graphics. However, if you're playing on your phone, you'd need a pretty high-end device to even consider getting a smooth frame rate, not to mention the highest graphical settings. Luckily, since we're playing on BlueStacks, and considering that our emulator is much faster and powerful than any phone on the market and can run on a large variety of PCs, we can achieve the very best performance and graphics in this game without having to break the bank by getting a good phone.
If you've already installed MEGA MAN X DiVE – MOBILE on PC with BlueStacks, then you're all set to start playing. However, if you want to get the best experience, then you'll need to perform a few tweaks both to the emulator as well as in-game. Here's a step-by-step breakdown on how to proceed:
Go to the BlueStacks settings by clicking on the hamburger menu button on the top right of the window.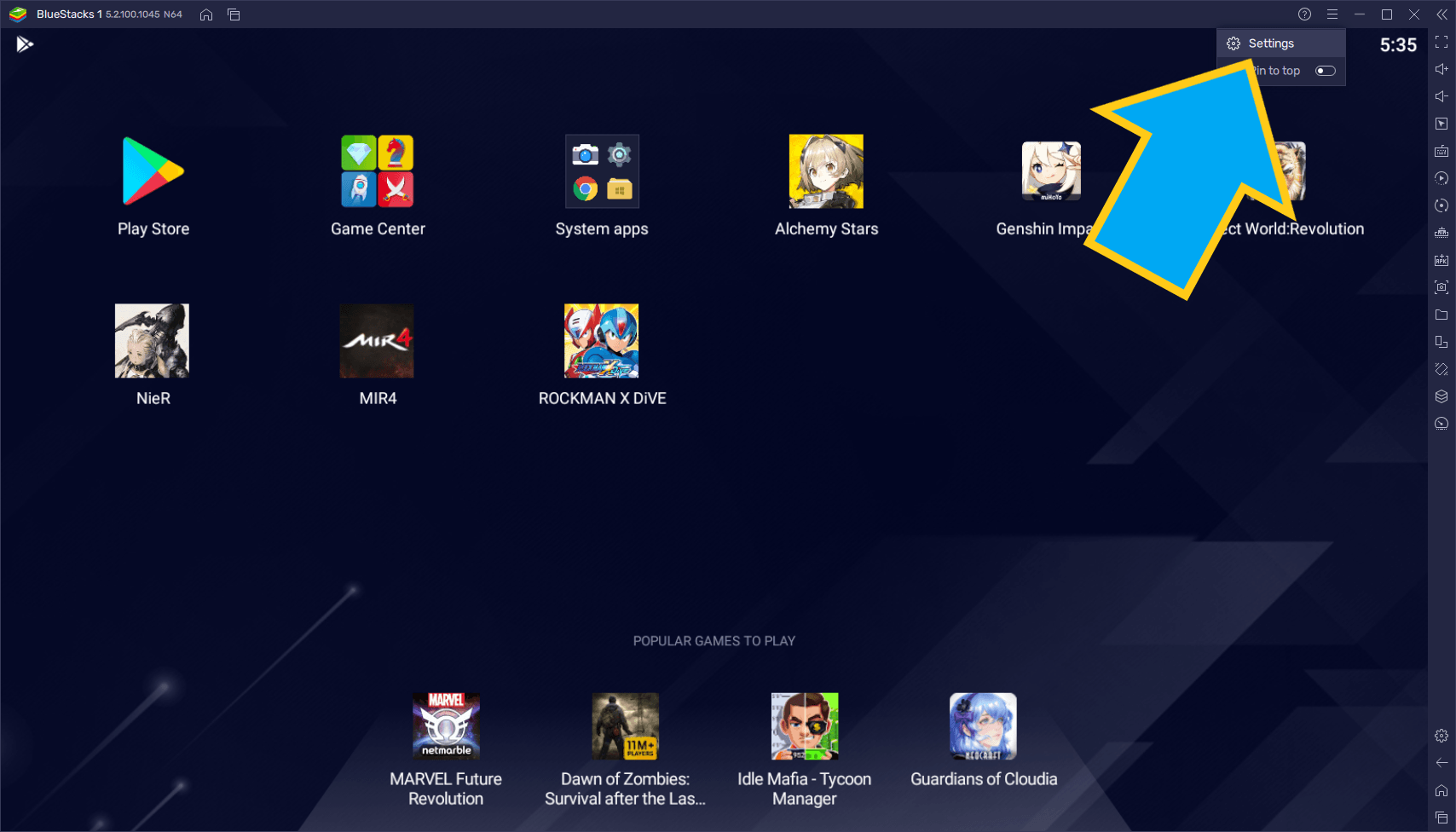 In the "Performance" tab, from top to bottom, choose 4 CPU Cores, 4 GB of RAM, and set the Performance Mode to "High Performance". Additionally, make sure to set the FPS slider all the way to 60. Click on "Save changes" before closing the menu.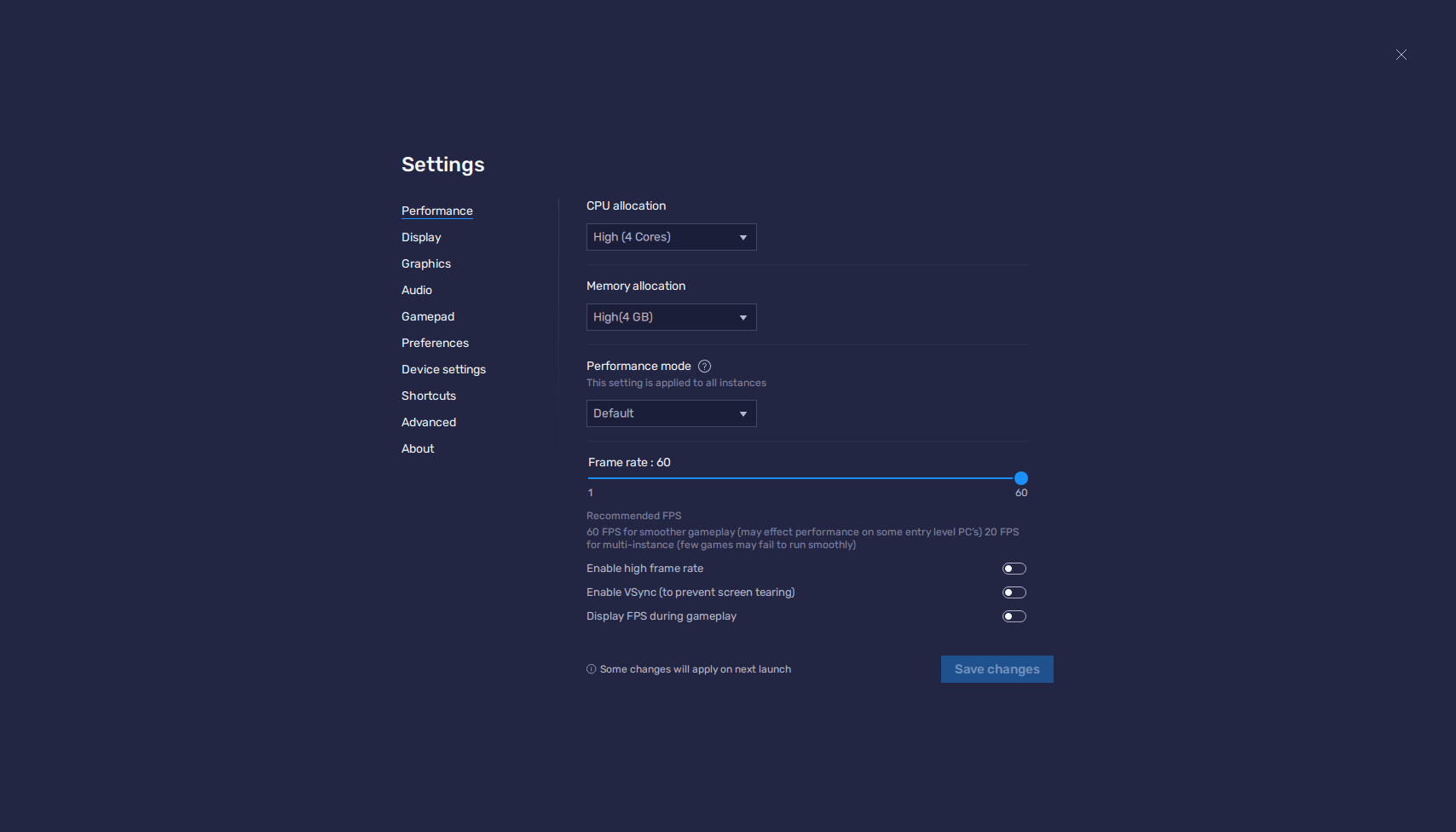 Launch MEGA MAN X DiVE – MOBILE and go to the settings menu by clicking on the gear button. Here, go to the "Graphics" tab and set the Frame Rate to "60 FPS". Feel free to max out the visuals as well, or to adjust them if you're not getting the best performance on your machine.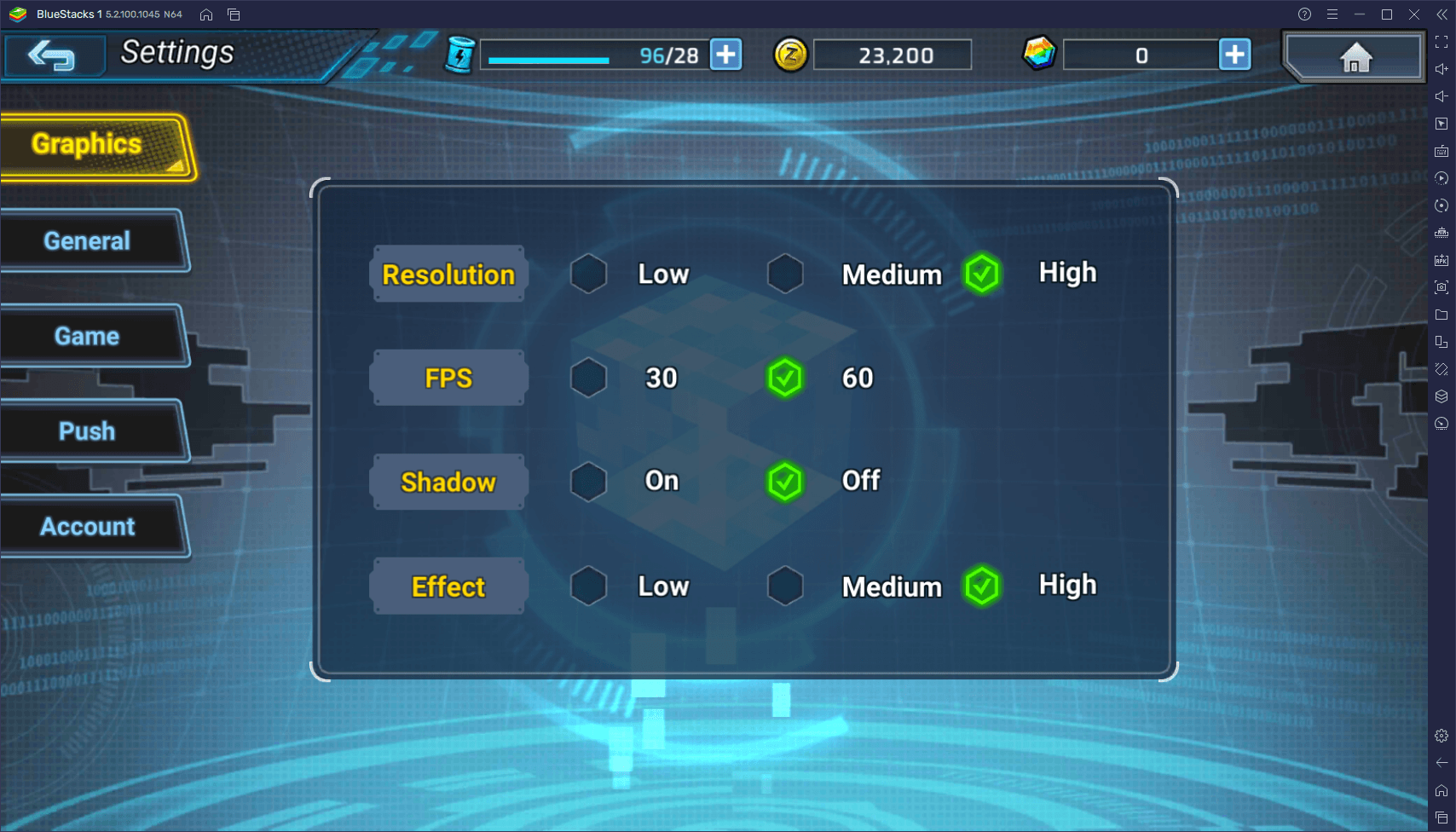 When it comes to performance versus visuals, we always recommend going for the smoothest experience possible, even if it means sacrificing a bit in graphics. Though BlueStacks 5 can easily run the game with the best settings and frame rate, you might need to adjust some of the visual settings to get a stable frame rate if your PC is a bit on the weaker side.
Configuring Your Controls Through the Keymapping Tool
Once you've secured a stable frame rate that will help you nail all those jumps, evade all the enemy attacks, and clear every stage with ease, it's time to delve into the controls. Fortunately, there's really not much you need to do in this regard since BlueStacks already comes with a predefined control scheme that lets you use your keyboard to control all the action with much better precision than with touchscreen controls. However, you can access the Keymapping Tool at any moment to view the current control schemes as well as modify the bindings to suit your preferences.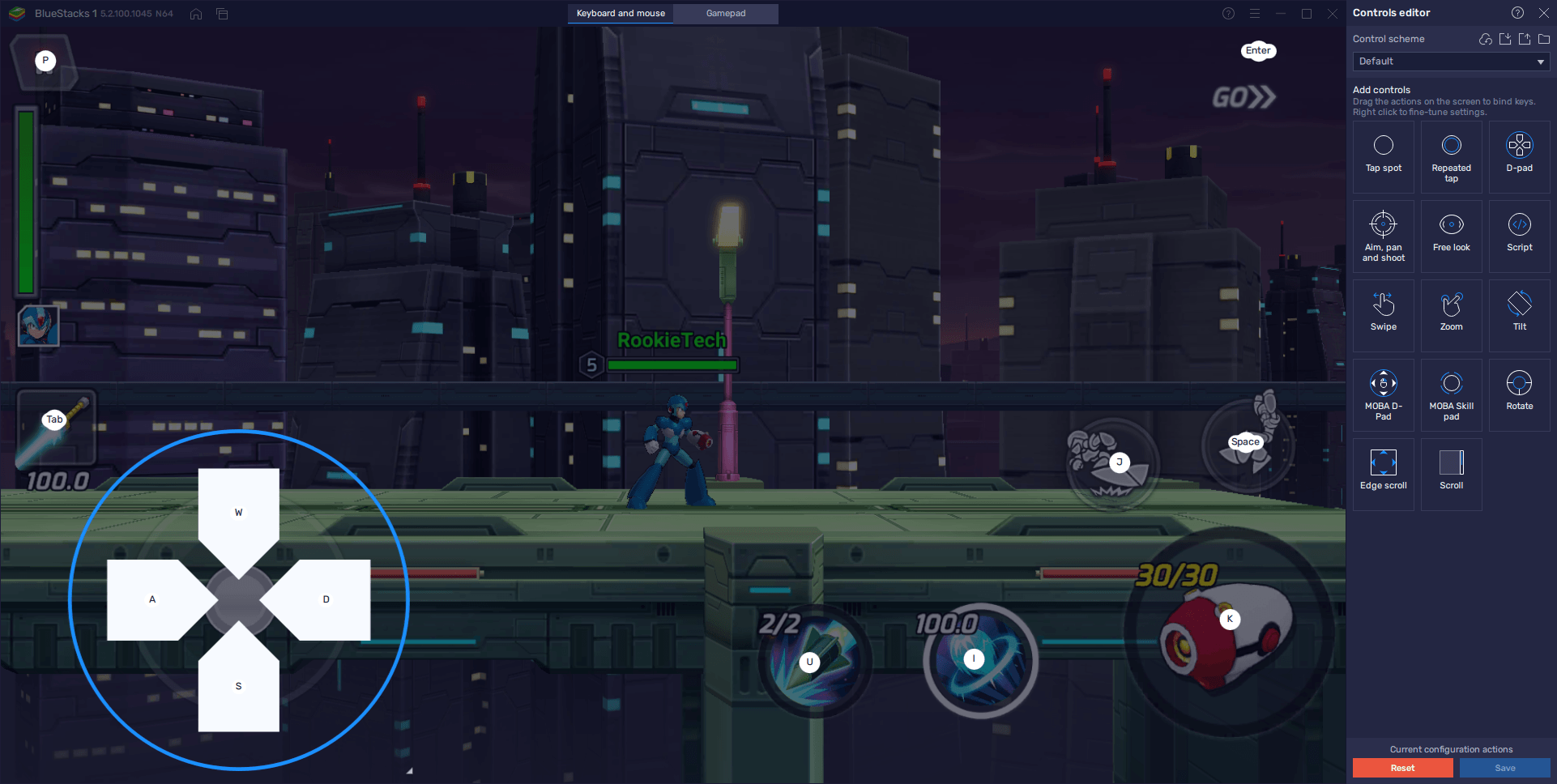 To access this tool, you just need to press Ctrl + Shift + A while in-game. In this new screen, you'll be able to view all the current controls and also modify their bindings by clicking on them, followed by pressing the corresponding button you want to replace them with. Furthermore, you can also add new functions and shortcuts by dragging them from the panel on the right and dropping them anywhere you need. However, if you're adding new shortcuts, remember to assign them a keybinding after you place them. Also, make sure to press on "Save" before closing the Keymapping Tool in order to apply the changes.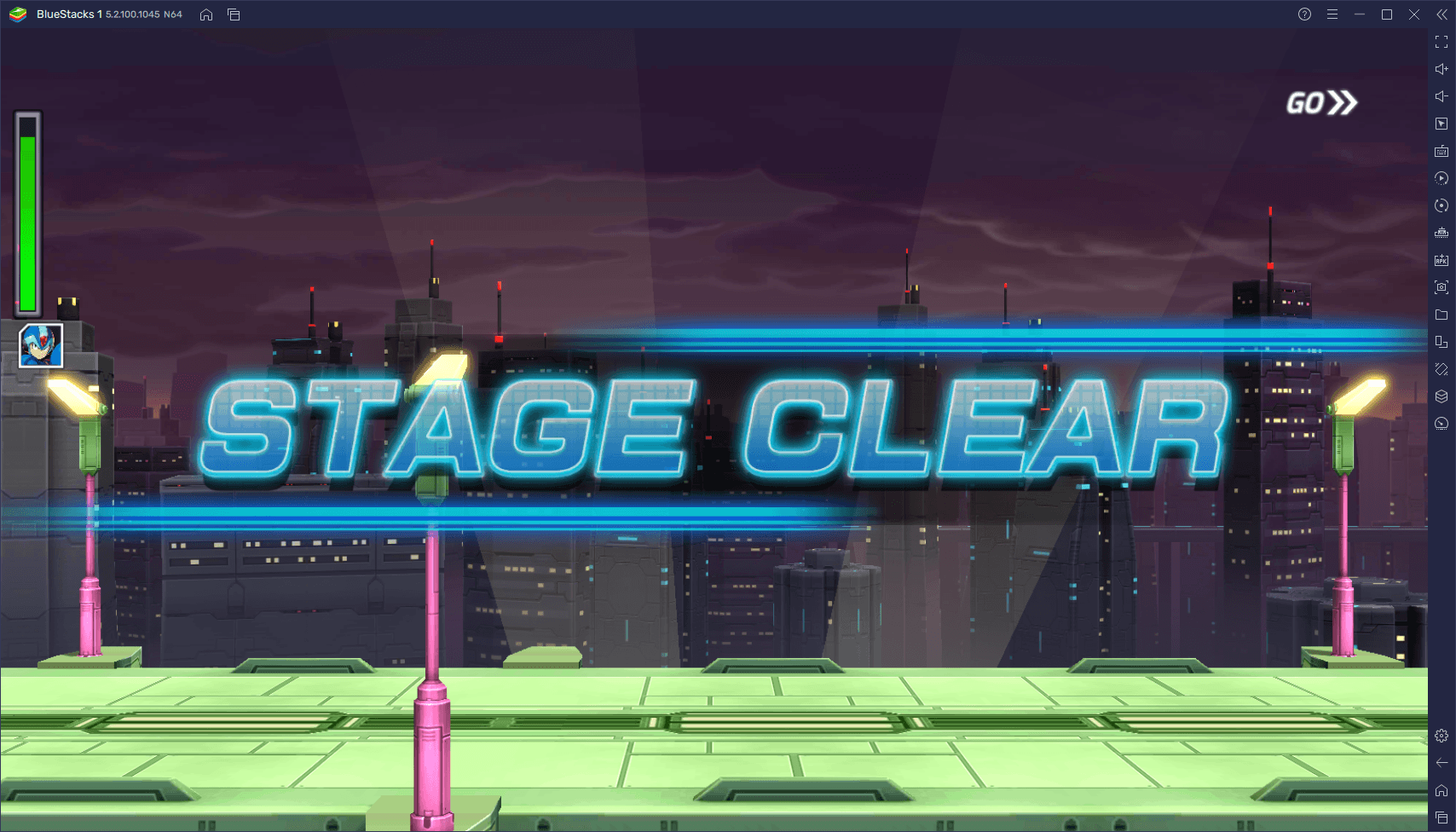 And that's all you need to know about configuring BlueStacks so you can get the best experience with MEGA MAN X DiVE – MOBILE. Let us know in the comments below if you have any issues or problems with the configuration process, and we'll be happy to lend a hand.