Game Guides
Metal Revolution on PC – How to Configure Gamepad Controls and Get the Best Performance and Graphics with BlueStacks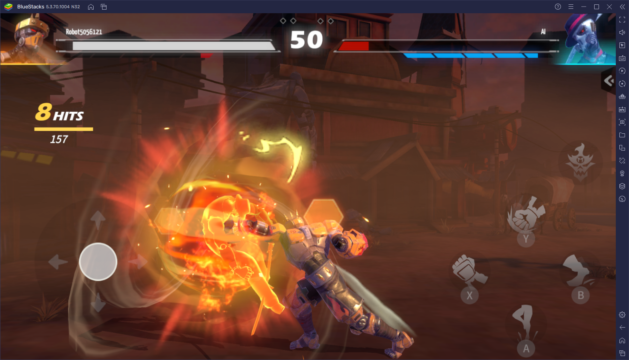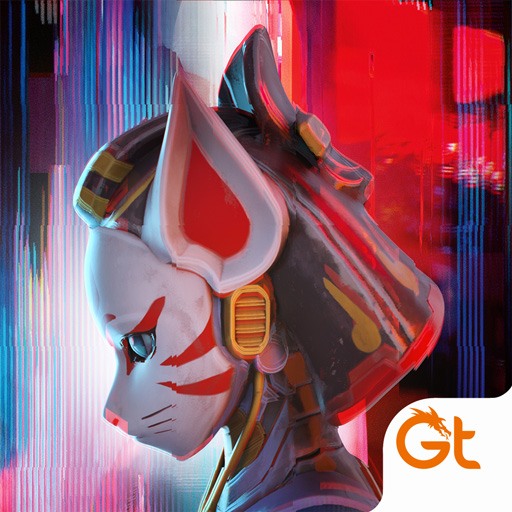 Metal Revolution is a brand new mobile fighting game that just released into early access a couple of days ago. This game brings bone-crunching action in the form of 1v1 fights in tournament fighter combat, much like you'd see in games like Mortal Kombat, or Street Fighter. The difference is that, this time around, it's a mobile game, and a darn good one at that.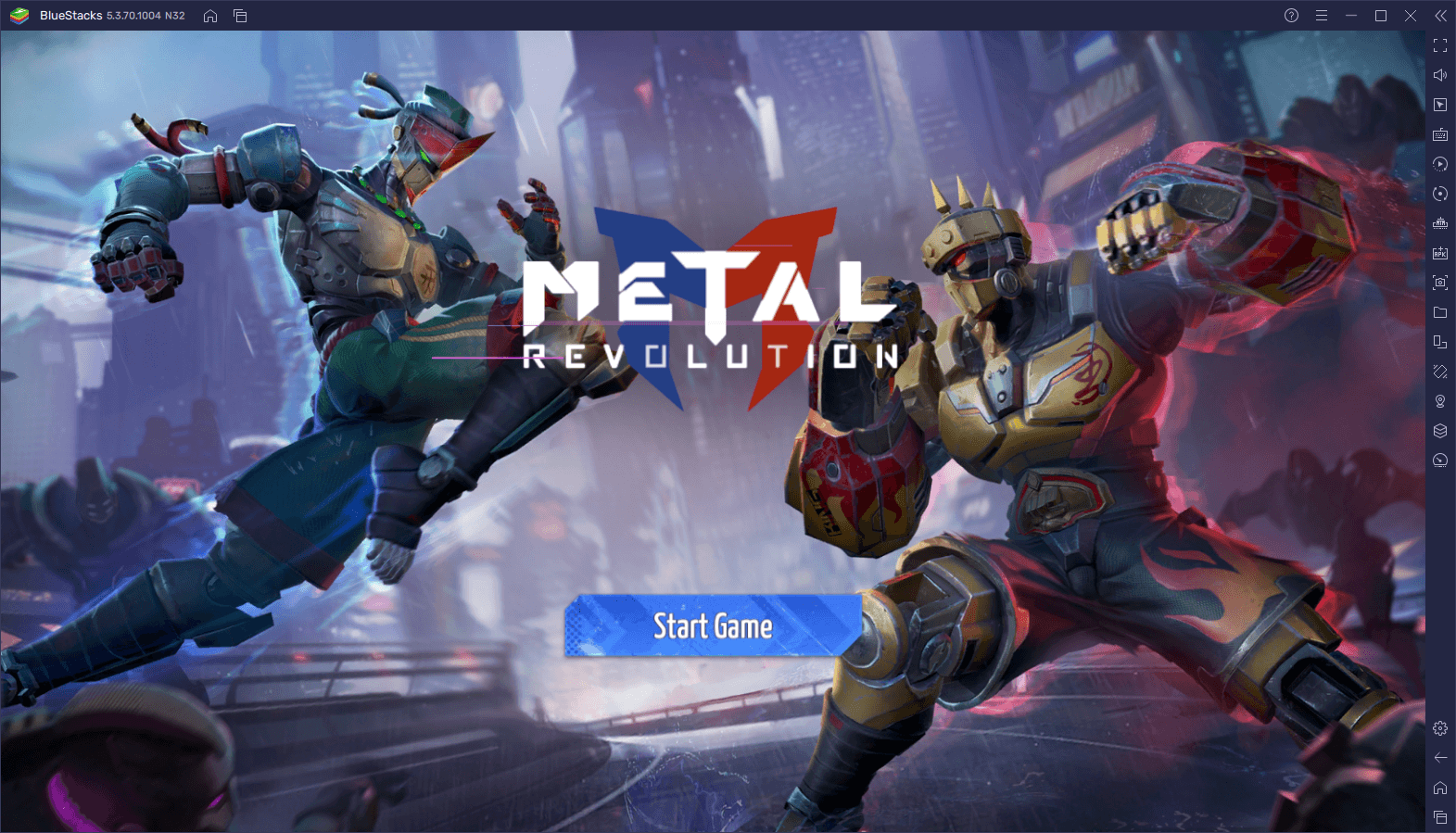 However, despite its impressive graphics and surprisingly satisfying and serviceable control scheme, Metal Revolution is still held back by its platform. In other words, while it looks and feels great, you'd still have to play it on your phone, on a very small screen, and with touchscreen controls that, more often than not, can cause issues when it comes to unleashing combos, dodging attacks, or doing more complex mixups or engaging in footsies.
Luckily, as we mentioned on another occasion, you can easily install and play Metal Revolution on PC using BlueStacks, our powerful Android app player. With our solution, you can enjoy this awesome new fighting game on your computer using your large monitor, and getting the best possible performance at all times. Furthermore, our emulator also features a variety of tools that can significantly enhance your experience with this game, even allowing you to play with a gamepad, which is arguably the best way to enjoy fighting games.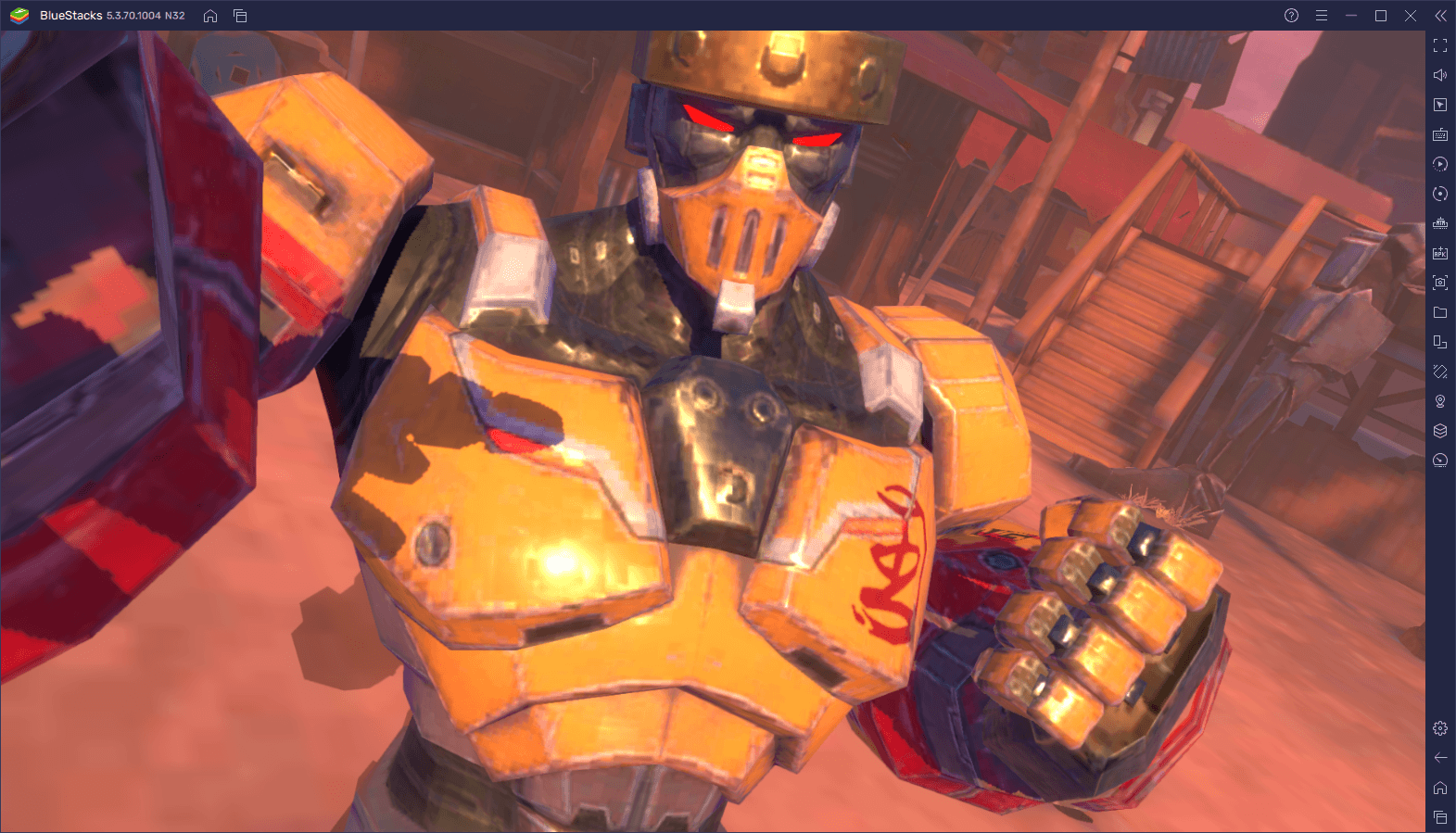 Feel free to check out our installation guide for Metal Revolution to learn how to install this game on your computer. However, this time around, we'll be showing you how to configure your BlueStacks so you can get the best experience with this fighting game
Maximize Your Framerate to Prevent Dropped Inputs
It's no surprise that fighting games are some of the most sensitive games when it comes to their performance. This is because the worse the game runs, such as when you play it on underpowered hardware, the higher the odds of dropping inputs or missing combos; and the same goes for network performance as an untimely lag spike can cause you to miss your attacks, or even to lose a match.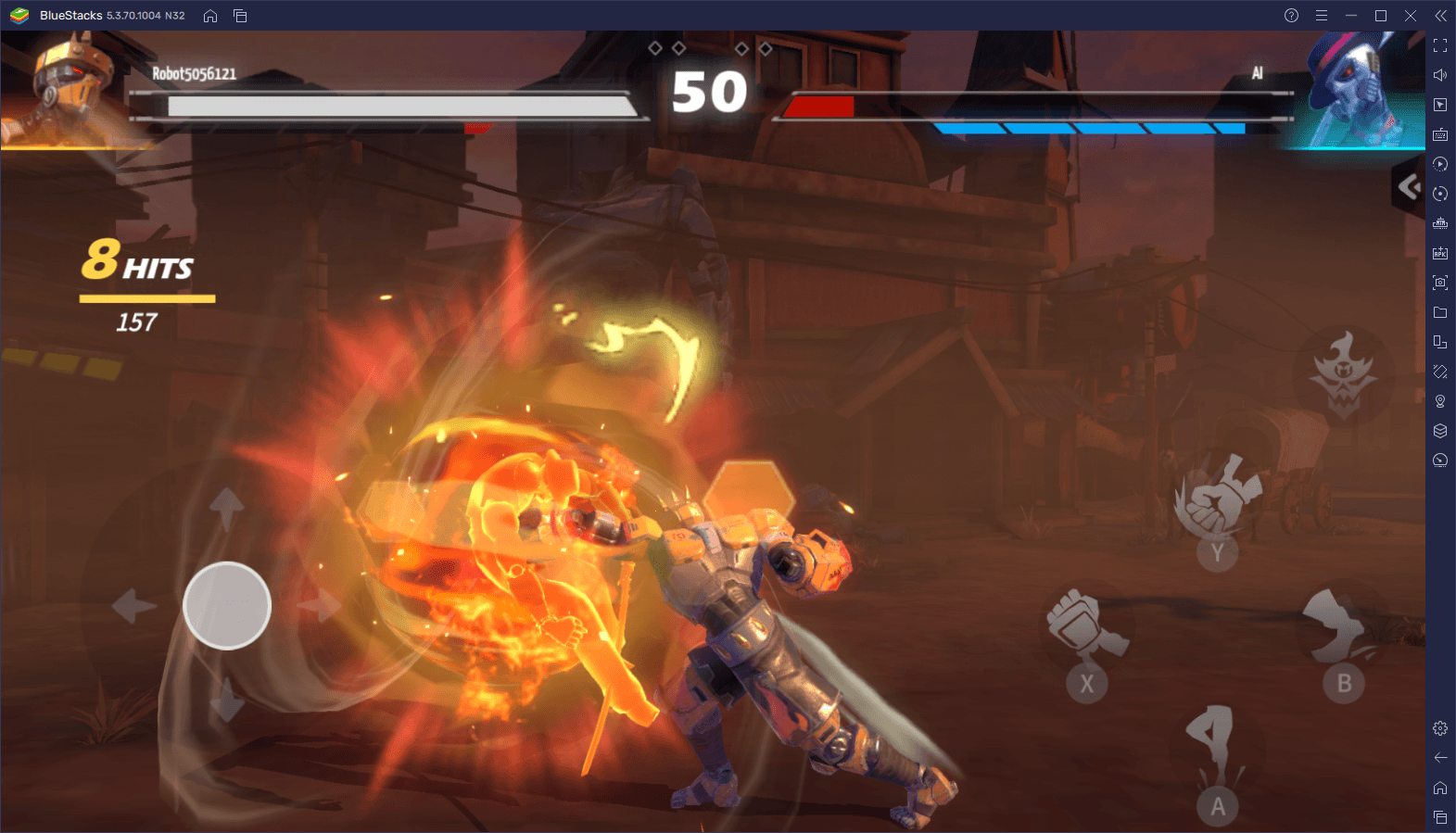 For this reason, one of the best parts about playing on BlueStacks is the fact that Metal Revolution can easily run at a flawless 60 FPS and with no slowdowns or lag. This translates to the smoothest gaming experience, the likes of which you could get only on the most expensive phones on the market. In this sense, if you already have a decent computer, or even a gaming PC, there's a good chance that you could easily run the game at its max settings, without having to worry about performance problems.
In order to achieve this level of performance, however, you'll need to perform a few quick adjustments both to your BlueStacks, as well as in-game: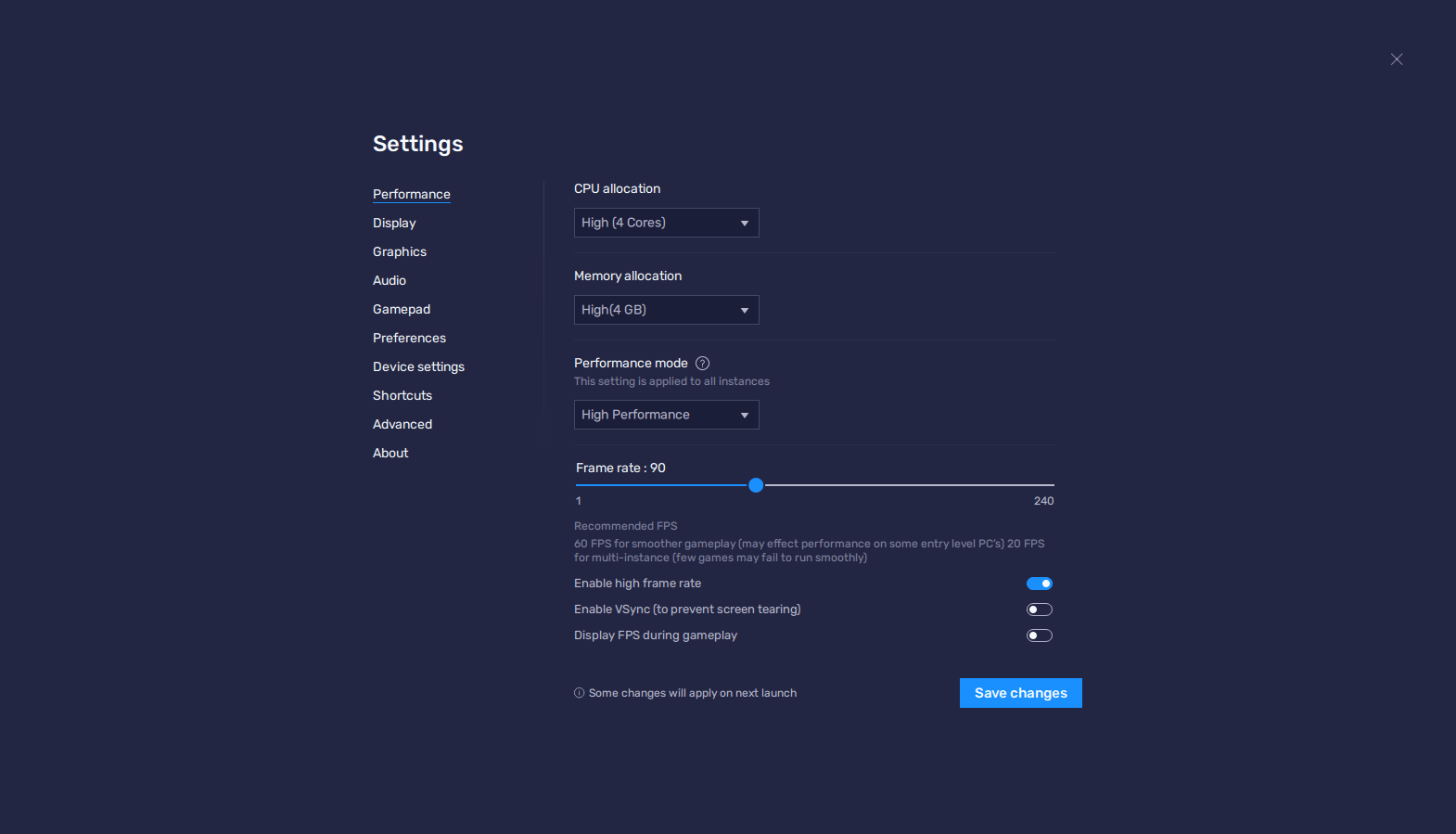 Go to the BlueStacks settings screen by clicking on the hamburger button, followed by clicking on "Settings". Head to the "Performance" tab.

In this screen, assign 4 CPU cores and 4 GB of RAM to the emulator, and set the performance mode to "High performance". Lastly, set the FPS slider on the bottom to at least 60 FPS, and finish by clicking on "Save changes".

Launch Metal Revolution and go to the in-game settings by clicking on the gear button.

In the "Graphics Quality" screen adjust the quality so that you can easily get a smooth 60 FPS. If your PC meets the recommended requirements for running BlueStacks, you can easily leave it at "Ultra" and enjoy the best graphics without sacrificing performance.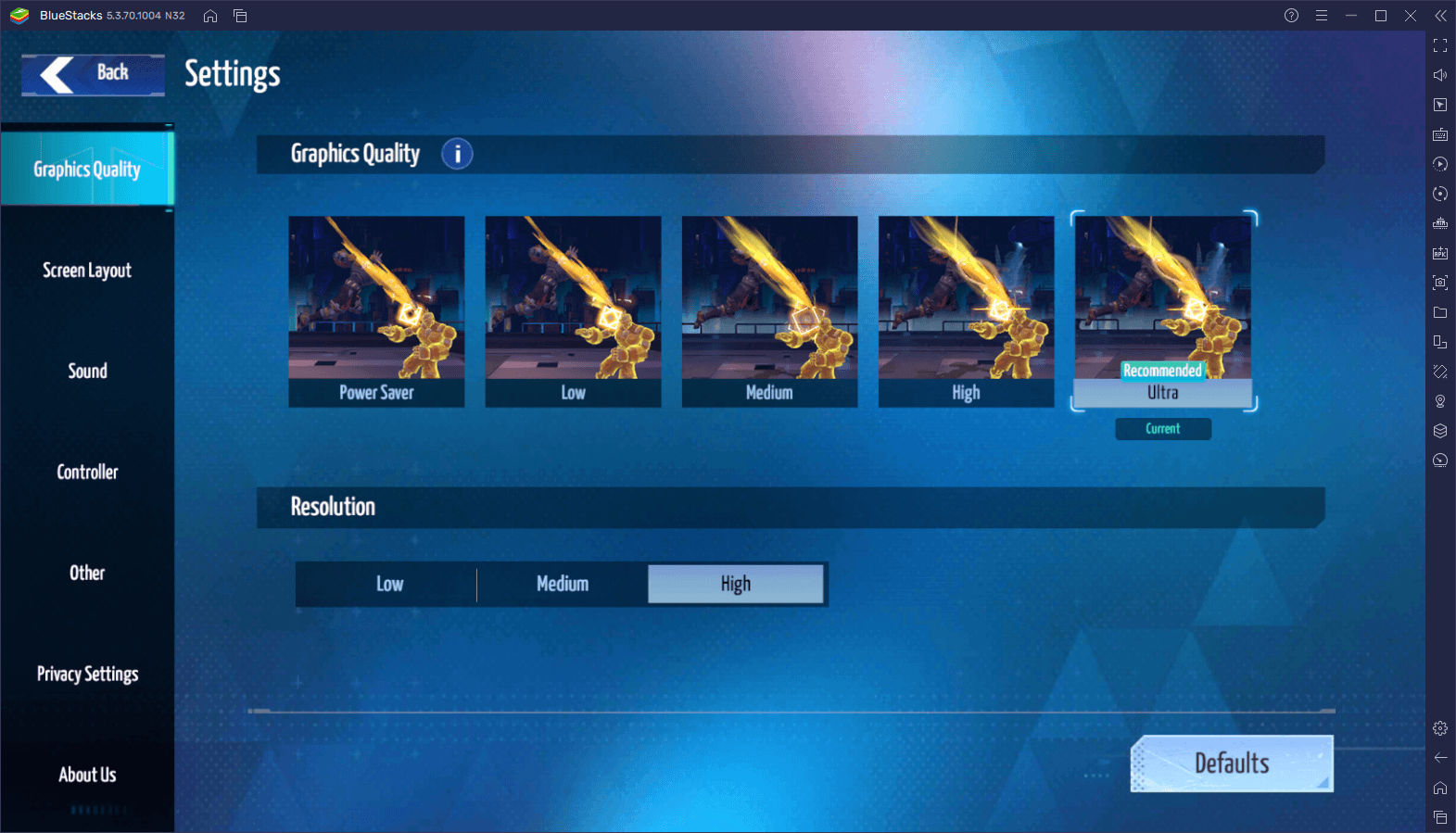 With these simple tweaks, you'll get a smooth 60 FPS in Metal Revolution, while also optimizing your graphics for your computer specifications. The important part here, however, is that you're able to achieve a stable framerate with no slowdowns, as this will help you considerably to win battles.
Configure Your Gamepad Controls for Maximum Performance
While playing a fighting game with touchscreen controls is definitely not ideal, playing on PC with mouse and keyboard still isn't really acceptable when it comes to fighting games like these. However, BlueStacks lets you configure your controls so that you can play Metal Revolution with your gamepad, just like in any typical fighting game, so that you can easily unleash combos without having to struggle with awkward controls.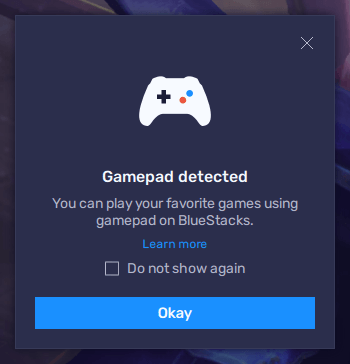 Using your gamepad with BlueStacks is easy enough: Simply connect a compatible controller via USB to your computer, and you should immediately get a message in BlueStacks saying that a gamepad has been connected. We personally use a Dualshock 4 controller for our setup, but you can use essentially any controller, as long as it's picked up natively by your operating system.
Once connected, you'll need to configure your controls through the Keymapping Tool, by pressing Ctrl + Shift + A while in-game. Once you access this feature, make sure to click on the "Gamepad" button on the top of the screen, so that you can switch to gamepad controls. If you've just installed Metal Revolution on PC, you'll notice that the current bindings are blank, which means that we need to configure them before we're able to play.
To configure your gamepad controls, simply click on a binding, and then press the corresponding button on your controller to assign it. Do this for all your bindings and you should be ready to start playing. Just remember to click on "Save changes" to implement the new bindings. For reference, check out our controls in the image below so you can get an idea of what to do.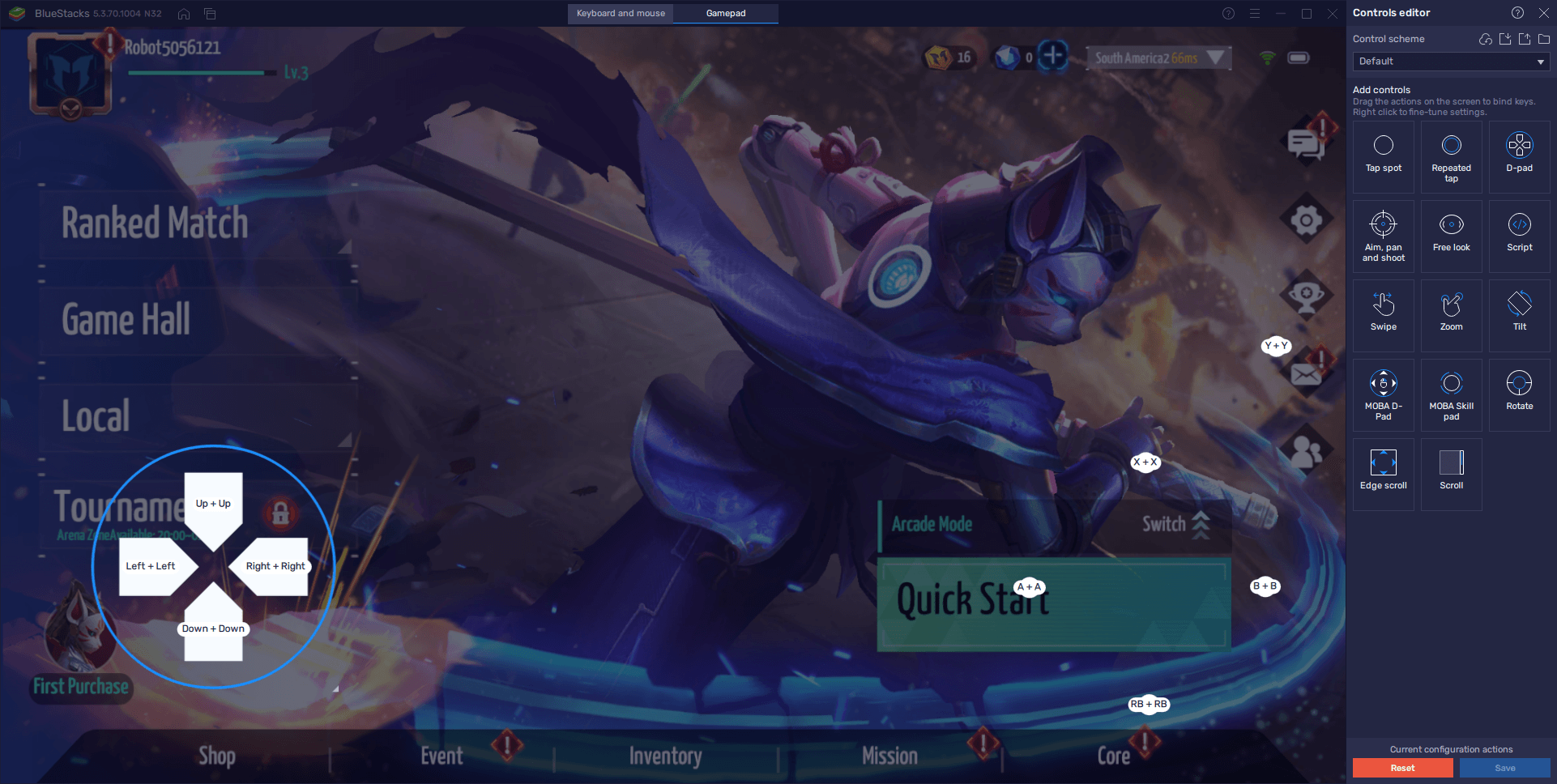 With a stable framerate and the best gamepad controls, you're now ready to get into Metal Revolution and start dominating all your enemies. Our only complaint in this regard is that the jump function is bound to a button instead of the "up" movement key like in most fighting games, but this can be solved by placing a "tap" shortcut on the jump button and binding it to the "up" key on your d-pad. However, we found it was more comfortable simply to bind the jump to a shoulder button (RB) in our controller, and we quickly got used to this setup.