Game Guides
Misty Continent: Cursed Island Heroes Guide and Tier List - How to Unlock and Upgrade the Best Heroes in the Game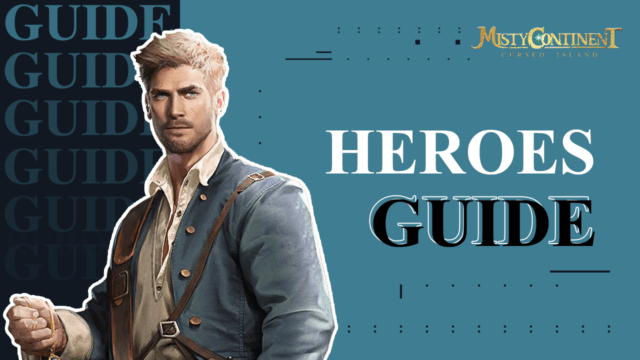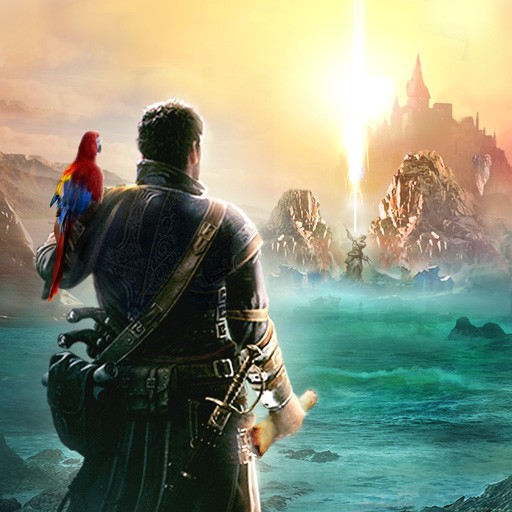 There is a wide variety of heroes to discover in the new Misty Continent: Cursed Island, which is important since these are the units that will be leading your armies, and the correct choice here will often mean the difference between winning or losing important combat encounters. With that being said, in the following paragraphs, you'll find an overview of the heroes system in Misty Continent, with the most important aspects to know as a newcomer.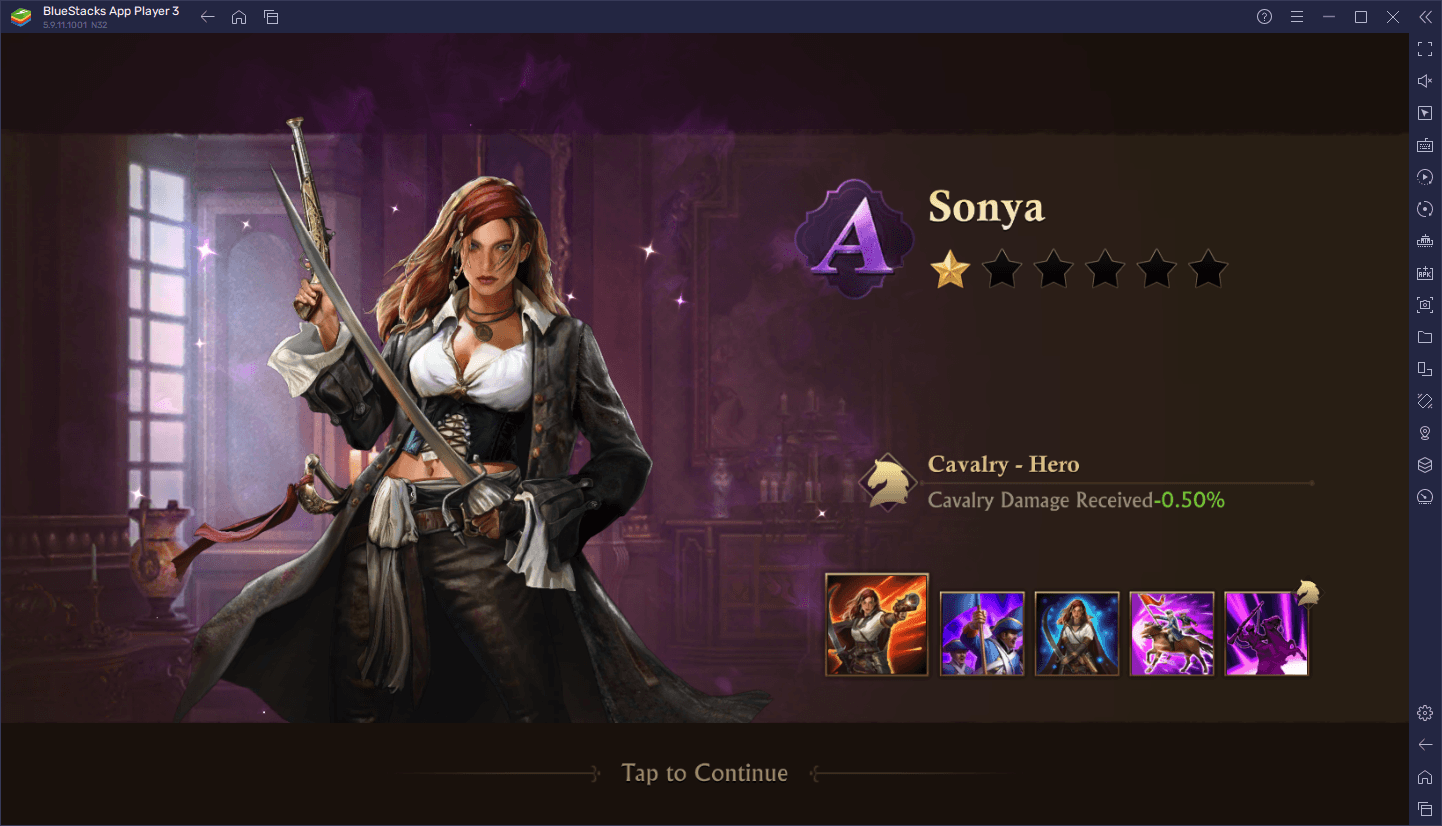 Heroes and Their Benefits
Like in countless other strategy conquest games with gacha mechanics, your heroes in Misty Continent: Cursed Island are the units who spearhead and lead your armies into the field, whether it's towards the battle, or when you're sending out troops to gather resources and protect important positions. However, the reason why they're so important is that these heroes have a variety of passive buffs that can significantly enhance the performance of the troops they're leading.
Heroes in this game often favor a single troop type, offering buffs and passive bonuses to these soldiers, therefore enhancing their abilities. There are even some heroes that can buff the stats of many different unit types that are currently garrisoned in town, which makes them great candidates for defending your territory in case of an enemy attack.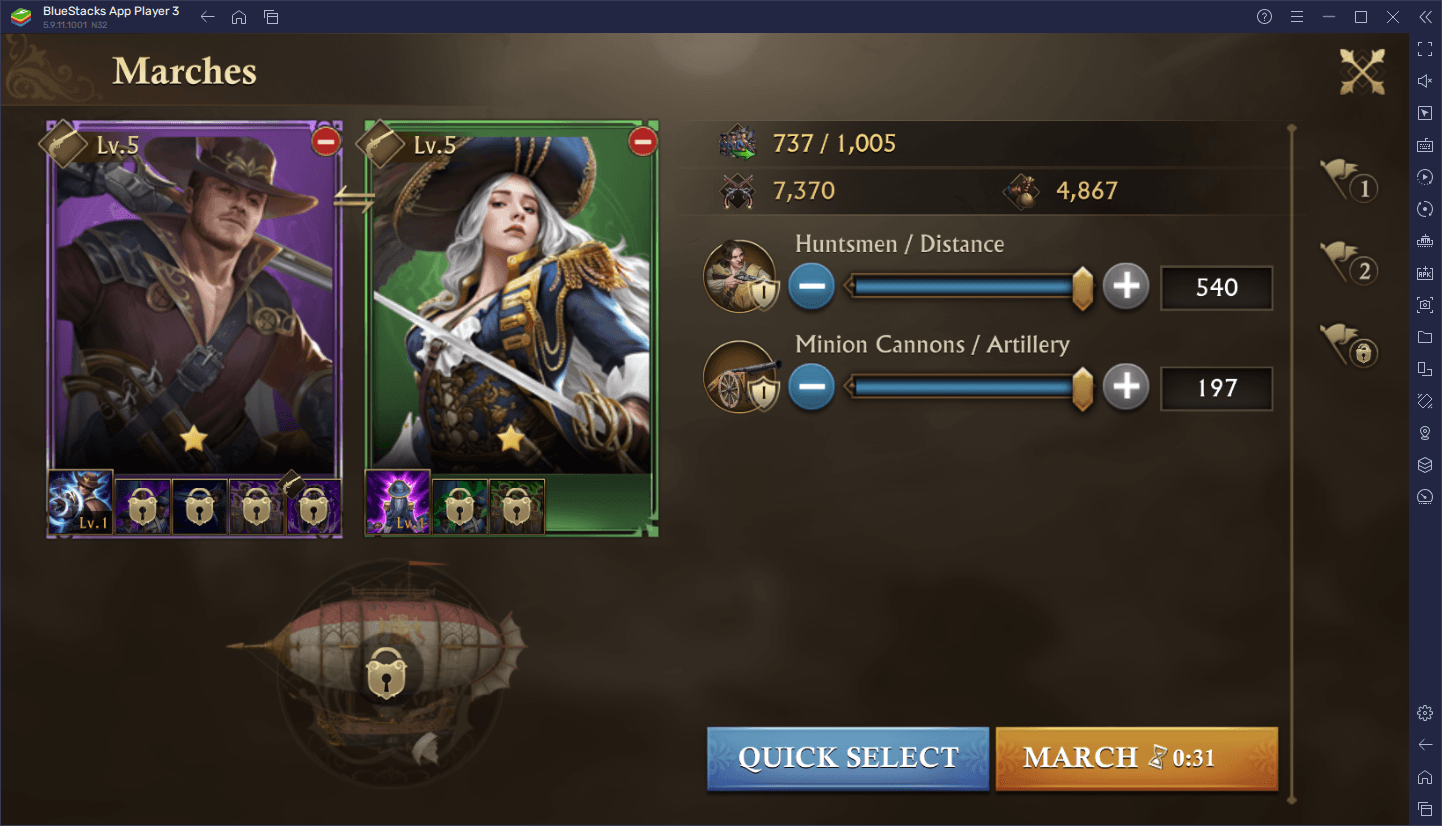 The idea behind proper hero usage is to always assign the heroes that would most benefit your current troop lineup. For instance, if your army has more infantry than any other unit type, then you would obviously get a much better advantage if you choose an infantry hero to lead it, and the same goes if your army has a different predominant troop type.
Unlocking New Heroes in Misty Continent
Misty Continent: Cursed Island is a mobile game through and through. And by that, we mean that, like in many other mobile games, the main method for obtaining new heroes for your army, with some exceptions, is through a randomized gacha summoning system. You can find this system in the Tavern building, which you unlock fairly early into the game.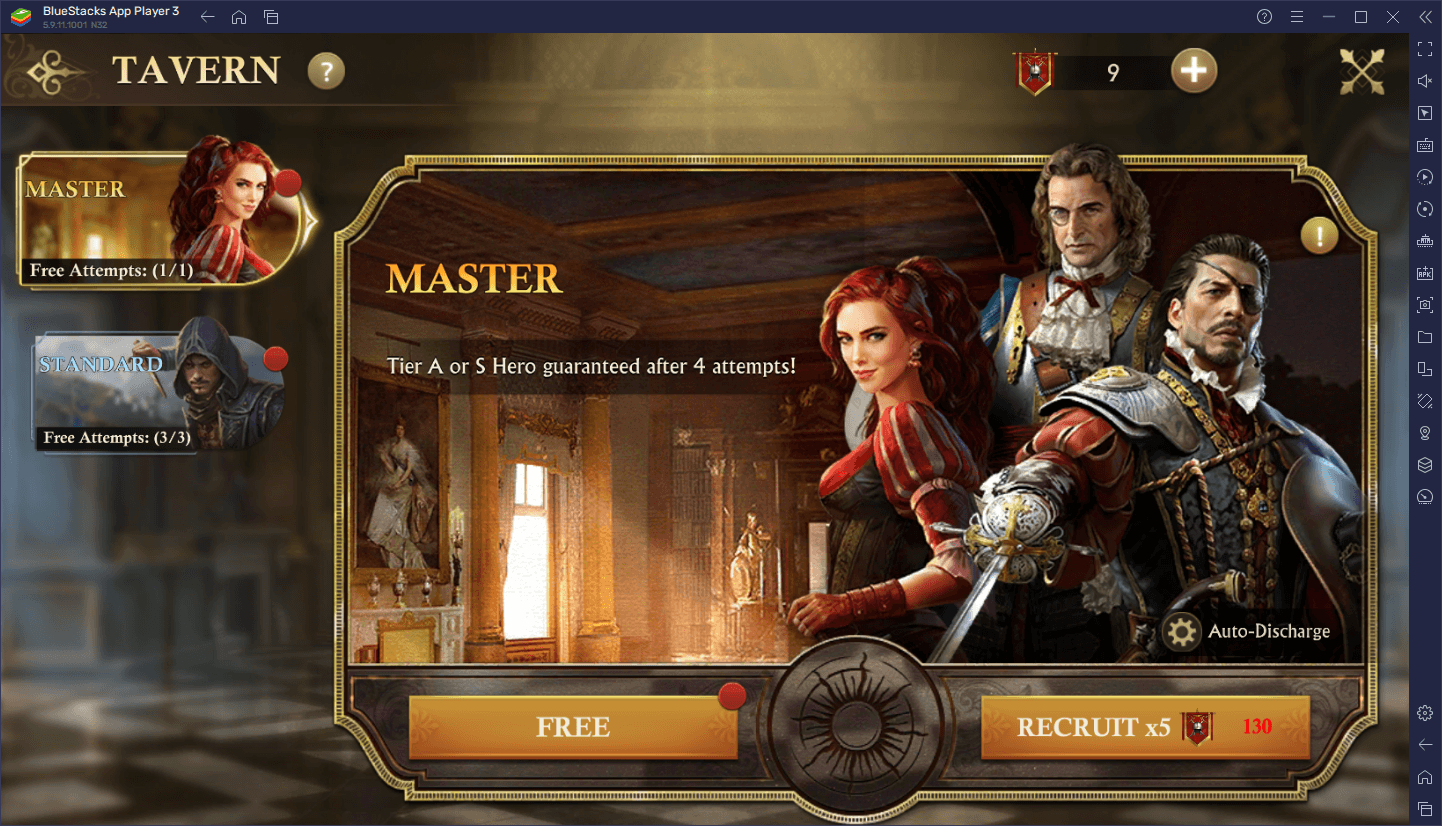 In order to summon heroes, you need to pay a fee in "Recruitment Banners", a special item that you can only get from purchasing bundles in the store, or by completing daily quests. At the moment of writing, each recruitment attempt costs 15 banners due to an active event, though they regularly cost 30 banners each. However, by paying for 5x recruitments, that total cost would be only 130 banners in total, giving you a 20-banner discount on the fifth hero recruitment. Additionally, you get a free Master recruitment every 48 hours, and up to 3 free Standard recruitments every day.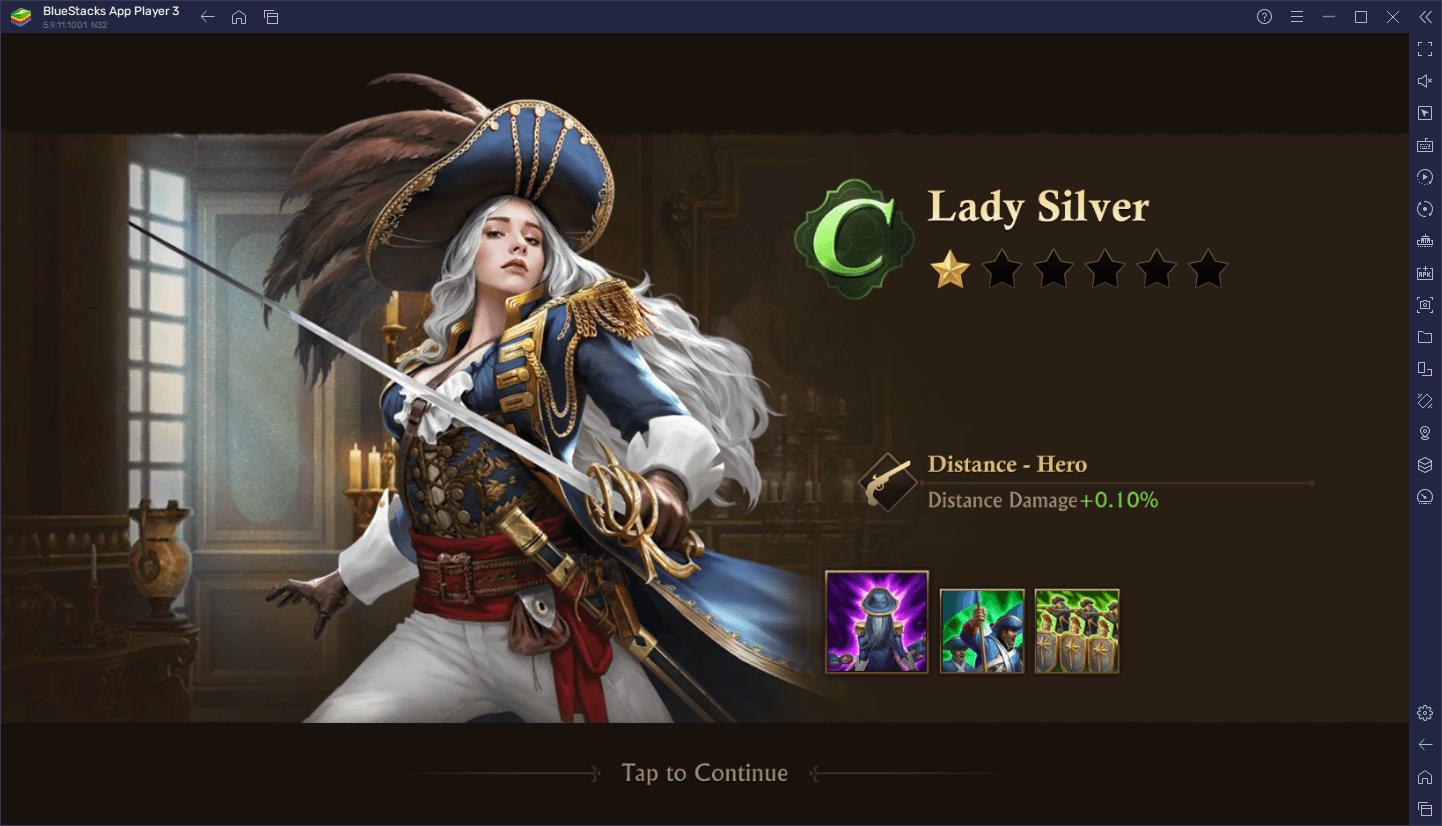 It's important to mention that, while the odds of getting S-tier characters are only 5% per pull, Misty Continent at least has a pity system that rewards you with a guaranteed A or S-tier hero every 5 pulls. Additionally, if you play Misty Continent on PC with BlueStacks, you can access the game on multiple accounts at the same time, and have better odds of getting nice characters on at least one of them.
How to Upgrade Heroes
Even the most powerful heroes in Misty Continent are very weak when you first summon them, particularly because not only are their stats quite low, but they also don't have access to most of their skills. On the flipside, you can upgrade them to boost their base attributes and also unlock additional parts of their kits, essentially enhancing their performance in the process.
There are two main ways to upgrade your characters early on:
By Increasing Their Level
The most common method of upgrading your characters. By using the Hero EXP items you pick up from playing the game and completing missions, you can directly give any hero enough experience to make them level up, increasing their stats in the process. Moreover, by leveling up, your heroes might also unlock some of their best skills.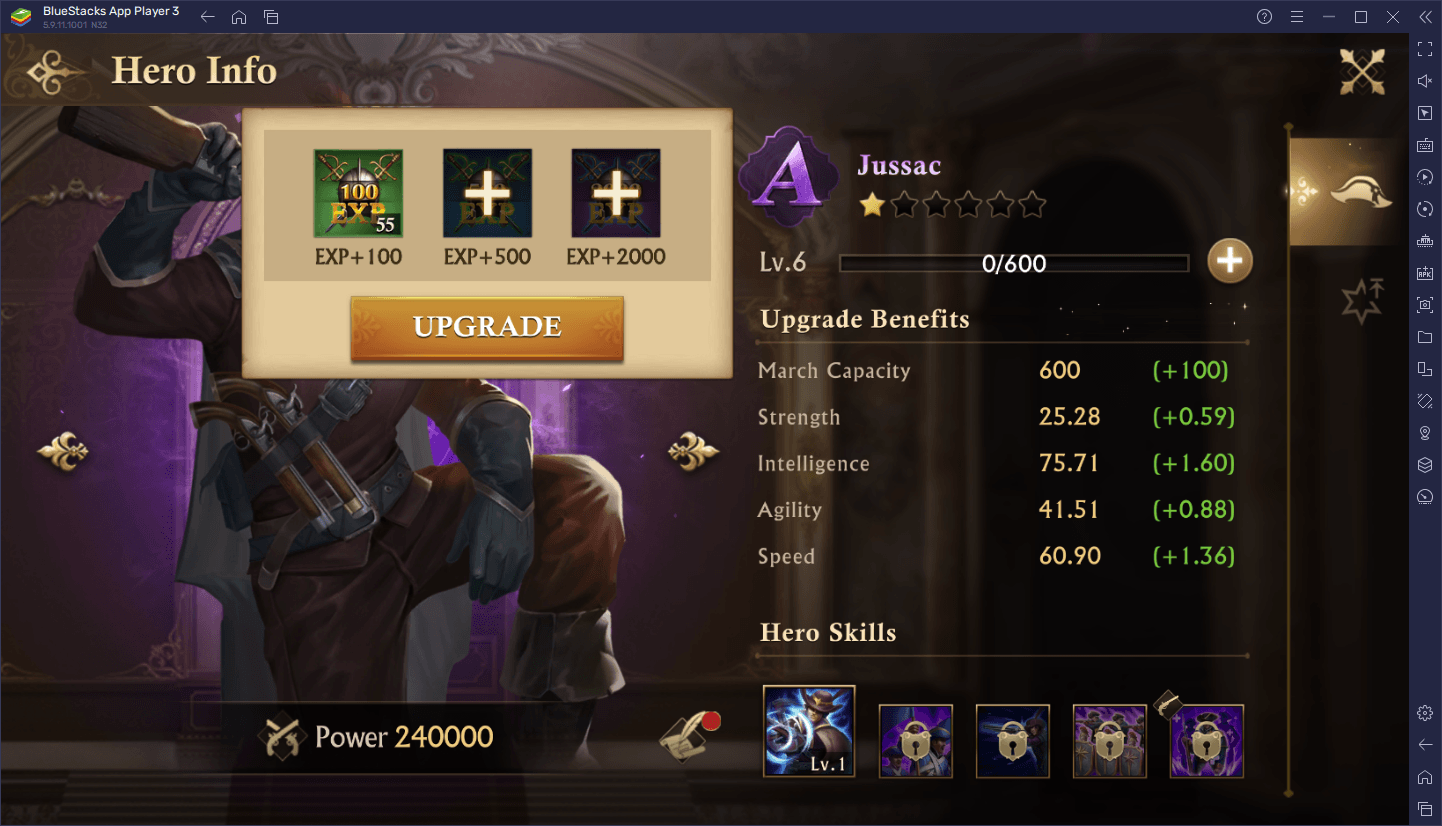 Aside from increasing their level by using Hero EXP, you can also increase the rank of any given character, represented by the number of stars they have, by using the corresponding hero badges on them. These badges are obtained automatically by summoning duplicates of the same hero from the gacha. In other words, to upgrade a character fully, you'll need to pull multiple copies of them from the randomized summonings.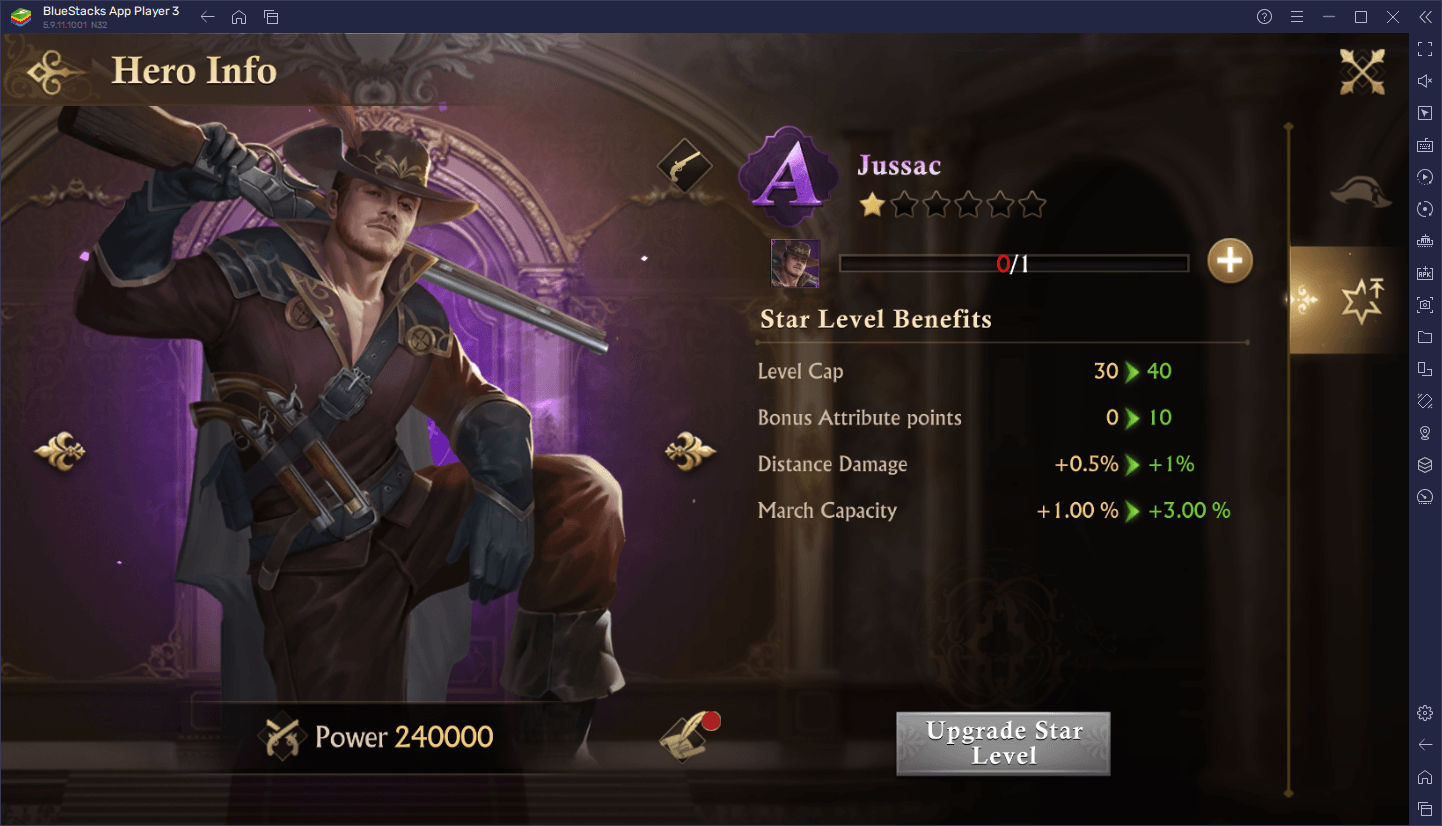 When it comes to upgrading your characters, boosting their ranks is the better method of the two we mentioned above, though it's also the most costly. However, you should always start by leveling up your favorite heroes, since this will give them access to some of their most important skills.
Misty Continent Hero Tier List
Last but not least, we wanted to close this Misty Continent: Cursed Island hero guide with a brief tier list, to give you an idea of the best heroes in the game. Keep in mind, however, that the game is quite new and the meta is currently in constant change, so these choices might not be completely accurate after some time.
Regardless, here are some of our top picks for best Misty Continent heroes as of August 2022: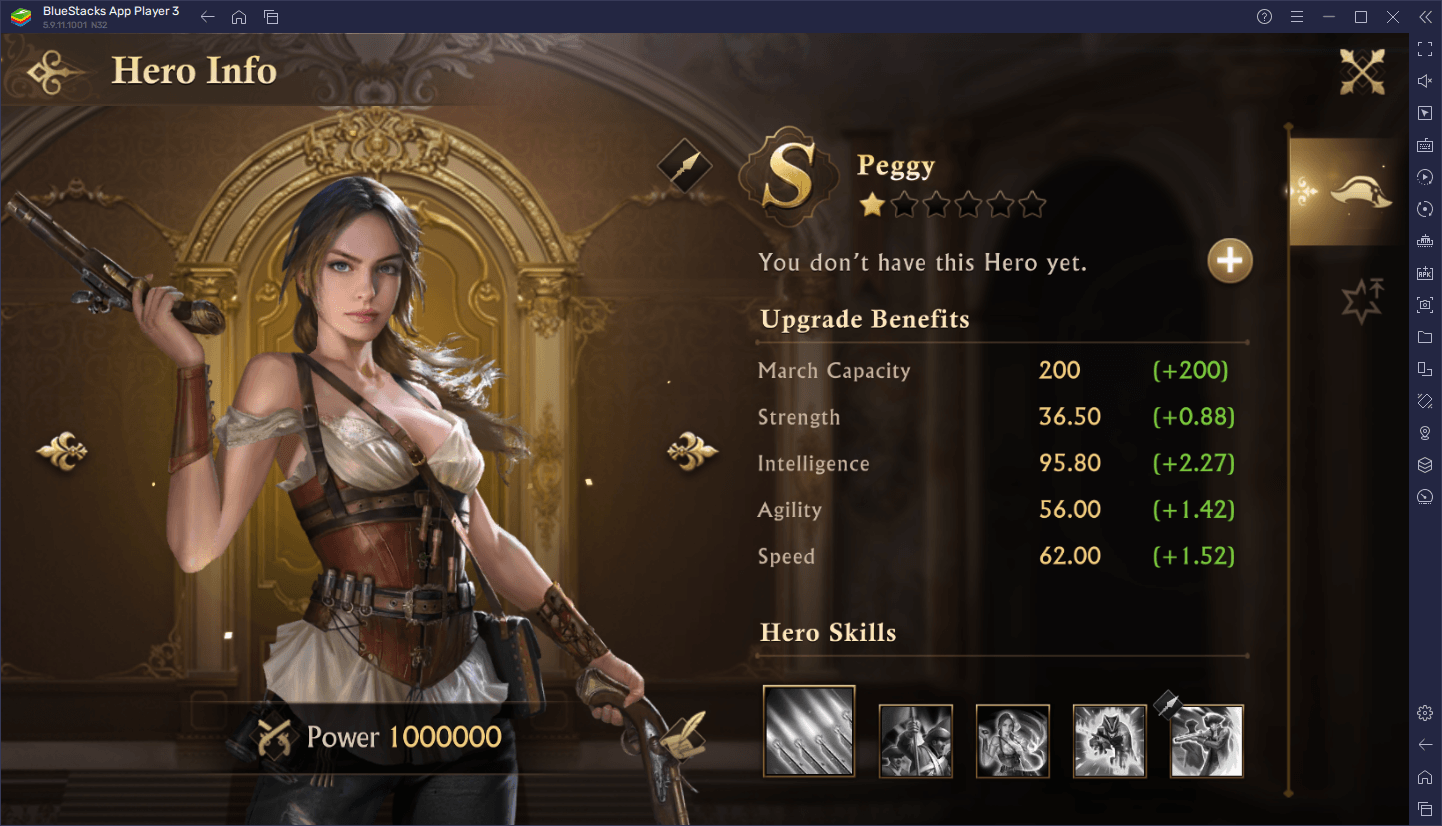 S Tier
Jusaac (Ranged)
Peggy (Infantry)
Darius (Garrison)
Conrad (Cavalry)
A Tier
Phoebus (Garrison)
Elena (Ranged)
Francette (Infantry)
Wilfred (Cavalry)
B Tier
Mousqueton (Ranged)
Count of Wardes (Cavalry)
Brisemont (Infantry)
Barnaby (Garrison)
C Tier
Madame Chevreuse (Infantry)
Lord Winter (Ranged)
John Felton (Cavalry)
Chancellor Seguier (Infantry)
Though we've barely only scratched the surface and have only mentioned a handful of the heroes available for unlocking in Misty Continent: Cursed Island, this brief tier list should give you an idea of what to look for if you're seeking the best Misty Continent heroes.
Feel free to share your own top picks in the comments below!