Game Guides
Six Features that You Must Try Out in MLB Tap Sports Baseball 2021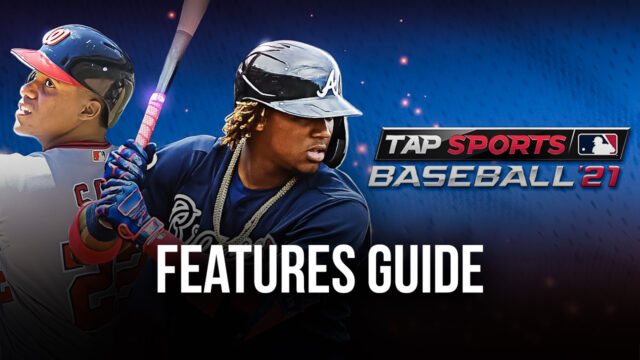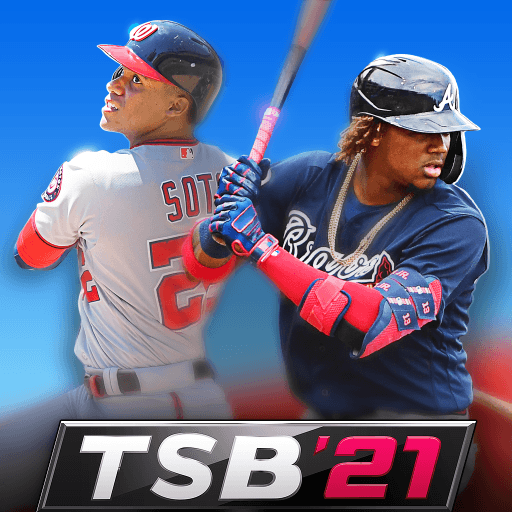 MLB Tap Sports Baseball 2021 is quite packed with features that can appease any MLB fan. The main feature of the game is the ability to create your own professional baseball team with MLB players however the game contains much more than just that.
In this guide, we'll show you some things in the game that can be easily overlooked but must be tried out. Some of the features that will be discussed in this article are ones that can even serve as means of acquiring bonus resources for your team. Remember that resources must be spent to purchase various upgrades for your MLB team such as individual player improvements, collective training upgrades, and even better players.
1. Create Your Own Player
If you are tired of relying on draft picks and spending plenty of cash and gold for new players, then you can just create your own player from scratch. This can be done by clicking on 'Team', and then 'My Legend'.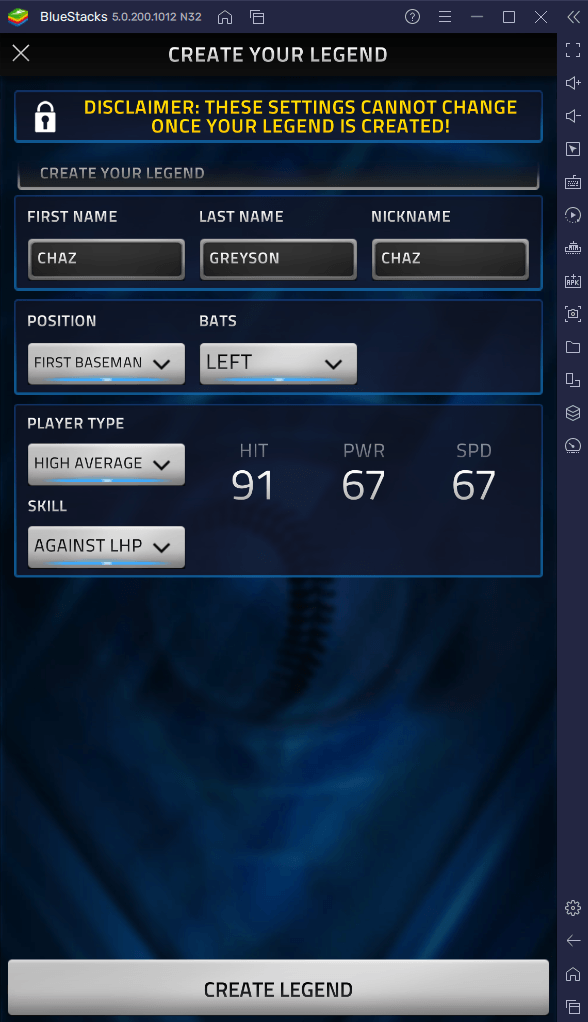 Aside from giving them a name, you can also set their individual position, abilities, and specialties in the field. For instance, you can set their position during defense, their batting position, and you can also select one of several presets that determine their core stats.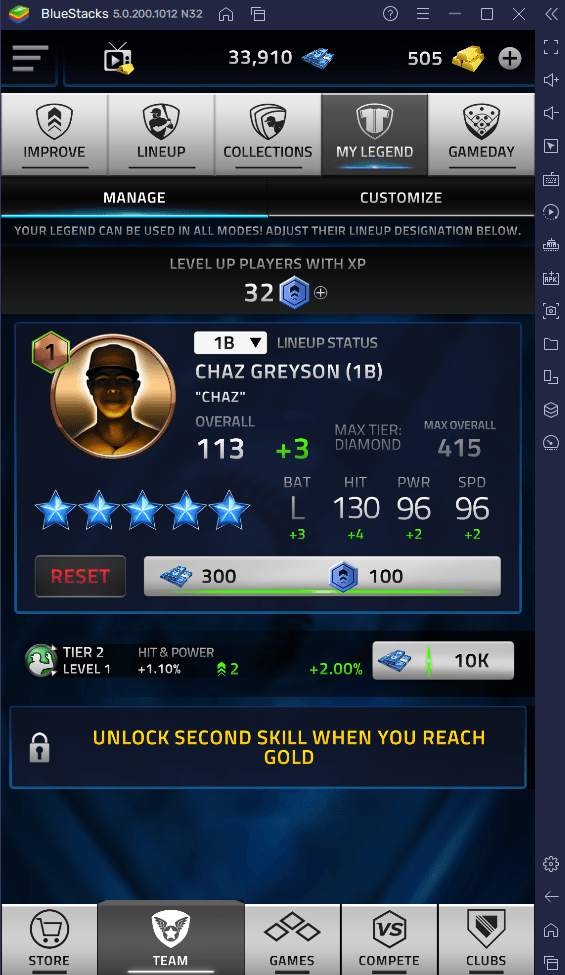 After creating your player – or rather, your legend – you can now assign them to your team lineup. Additionally, your legend can also receive individual upgrades just like the other players.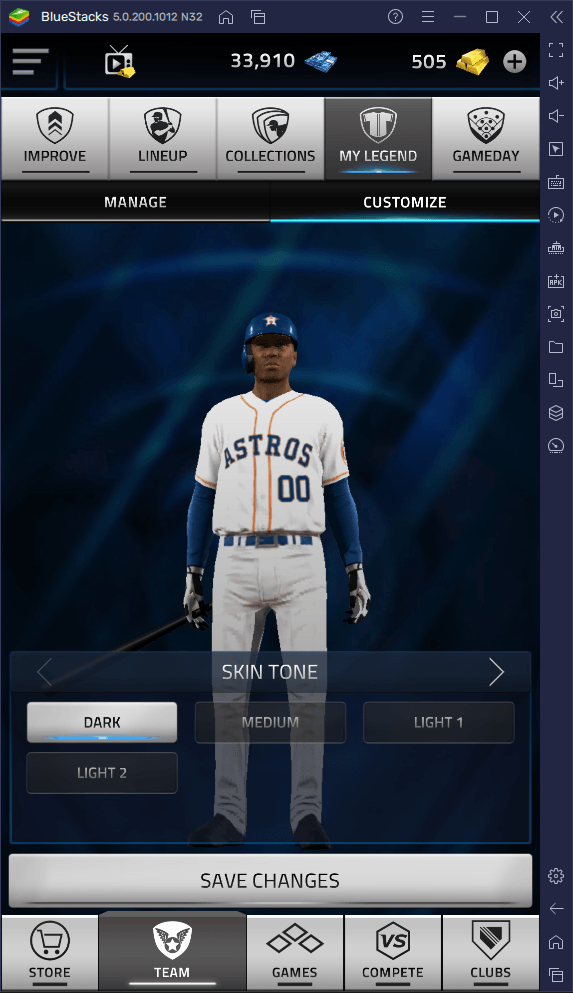 You can even personalize your legend too by setting their: skin tone, body type, jersey number, batting stance, bat color, mustache, beard, facial hair color, length of hair, and hair color.
2. Practice Pitching
During games, you only control the batting part of the game. The half inning wherein your team plays the defensive role and pitching role is done automatically by the game. However, you can still experience pitching in the game by clicking on 'Compete', and then clicking on 'Payoff Pitch'. From here, you can practice pitching the baseball.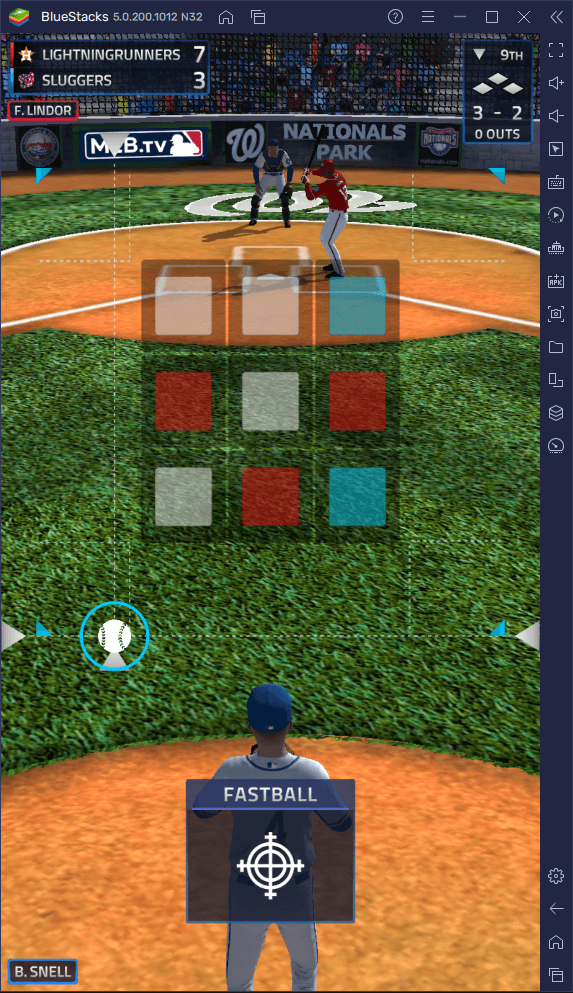 The pitching controls work by stopping a vertical and horizontal line by clicking the screen at the perfect time. You are given an arrow that tells you about the direction by which the baseball will move.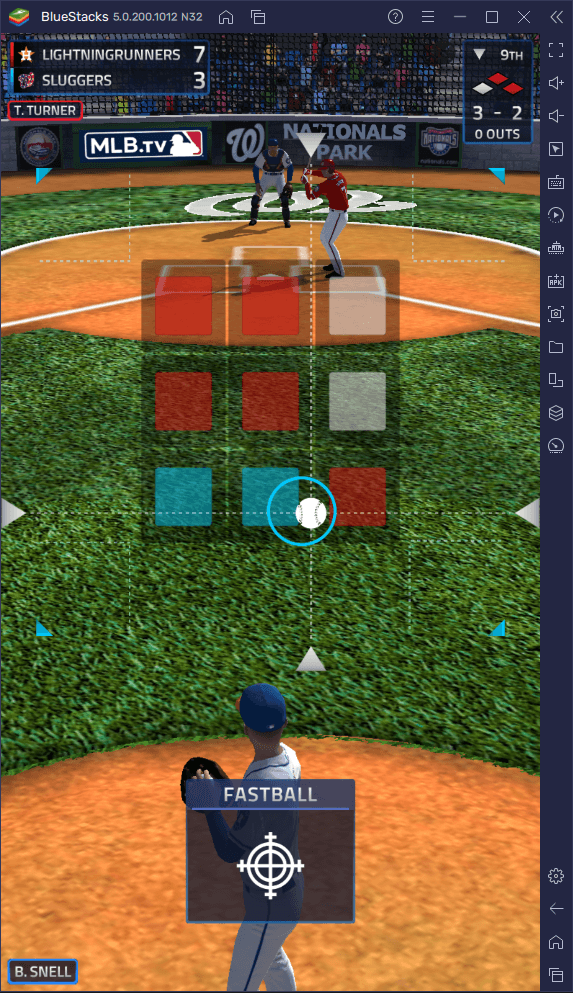 The fundamental goal is to form a cross on the blue targets with the vertical and horizontal line. Hitting red targets and white targets will result in a bad pitch. The lines travel very quickly so your reaction time will be put to the test here.
3. Completing Daily Challenges
Daily challenges are tasks that you must accomplish within the day to earn rewards such as cash, gold, and Prime XP.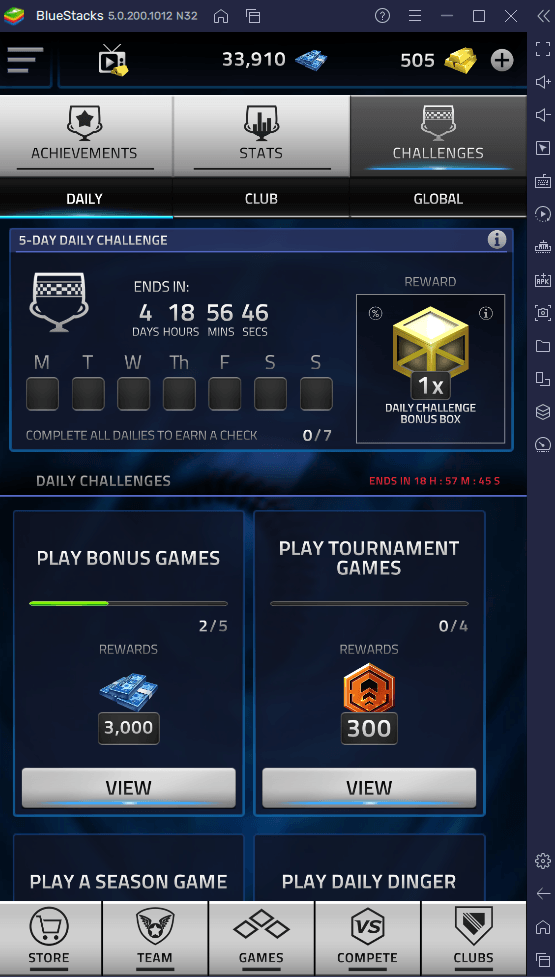 In each day, there are five daily challenges that can be completed. Upon completing all five daily challenges, you can earn a bonus rewards that consists of 500 Prime XP, 1,000 cash, and 50 gold.
When you complete all challenges of a day, you earn a checkmark for that day. When you earn seven checkmarks, you earn a Daily Challenge Bonus Box, which randomly gives you one of several premium rewards such as large amounts of gold or franchise coins. The chances of garnering rewards in the box are as follows:
| | |
| --- | --- |
| Reward | Chances (out of 1000) |
| 500 Gold | 140 |
| 250 Gold | 200 |
| 10 Franchise Player Coins | 130 |
| 5 Franchise Player Coins | 200 |
| 20 EVO Tokens | 130 |
| 10 EVO Tokens | 200 |
Note that when you fail to gain a checkmark for a day, there is no way that you can earn it back. You must complete all challenges within the time period to earn that mark. Moreover, you must collect your rewards within the day; otherwise, it will be lost once the new set of daily challenges arrive.
4. Attaining Achievements
Achieving certain milestones in the game such as playing a specific number of games and wins rewards you with cash and gold.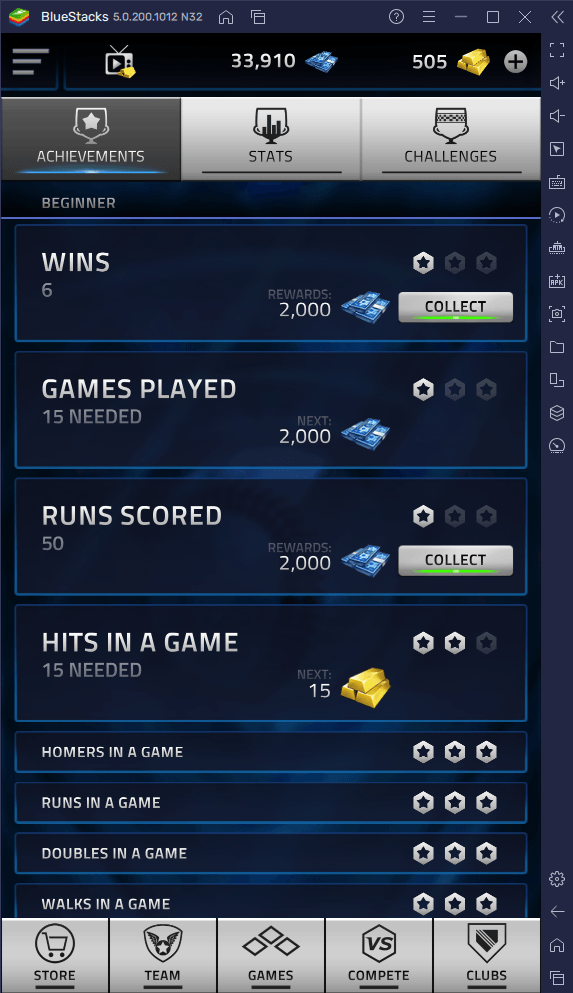 Achievements are divided into three categories: Beginner, Advanced, Expert, Insane, and Impossible. The harder the category, the bigger the rewards and this is most especially true for the achievements under 'Insane' as completing them rewards you with plenty of gold.
For each achievement, there are three levels that must be cleared to finish that achievement. As you progress through each level, the reward becomes bigger.
5. Participate in Prime Games
In Prime Games, you compete against other players with no waiting which means that all players will be forced to finish all nine innings with no stop.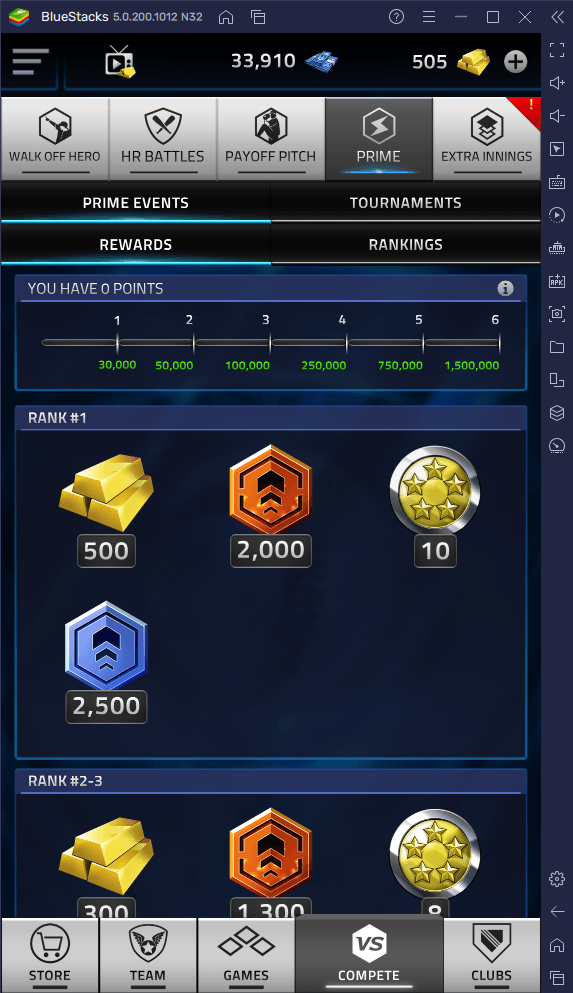 To enter a Prime game, you need to spend with an entry and at the start of a Prime Game event, you start with five of these. When you expend an entry, you can wait a few minutes for the game to automatically give you one or you can spend gold to instantly garner one.
Winning prime games adds to your win streak and continuing that streak gives you more points per every match. Additionally, it also benefits the Prime Multiplier which you bonus points. The longer your win streak is, the higher the multiplier is.
Whenever you reach a certain amount of points, you reach a tier and subsequently earn the following rewards:
| | |
| --- | --- |
| Tier | Rewards |
| 1 | 100 Prime XP, 200 XP |
| 2 | 4,000 Cash, 1 Bonus Game, 300 XP |
| 3 | 7,000 Cash, 1 Ice Wrap, 400 XP |
| 4 | 1 Franchise Coin, 200 Prime XP, 600 XP |
| 5 | 1 Franchise Coin, 300 Prime XP, 700 XP |
| 6 | 100 Gold, 500 Prime XP, 1,000 XP |
You can also earn ranks solely for Prime Games and depending on which range you are in, earning a new rank gives you rewards:
| | |
| --- | --- |
| Rank Range | Rewards |
| 1 | 500 Gold, 2,000 Prime XP, 10 Franchise Coins, 2,500 XP |
| 2-3 | 300 Gold, 1,300 Prime XP, 8 Franchise Coins, 2,300 XP |
| 4-10 | 200 Gold, 700 Prime XP, 6 Franchise Coins, 2,100 XP |
| 11-25 | 600 Prime XP, 2 Franchise Coins, 2,000 XP |
| 26-50 | 500 Prime XP, 1,500 XP, 20,000 Cash |
| 51-100 | 400 Prime XP, 1 Franchise Coins, 1,400 XP |
| 101-500 | 1,200 XP, 16,500 Cash |
| 501-1000 | 1,000 XP |
6. Get Free Gold
Gold may be a premium currency that is hard to acquire but fortunately, the game offers you some opportunities to earn gold free-of-charge. You can access gain free gold by going to 'Store', then click on 'Specials', then click on 'Gold', and lastly scroll all the way down until you see 'Get Free Gold'. You have three options to earn gold for free.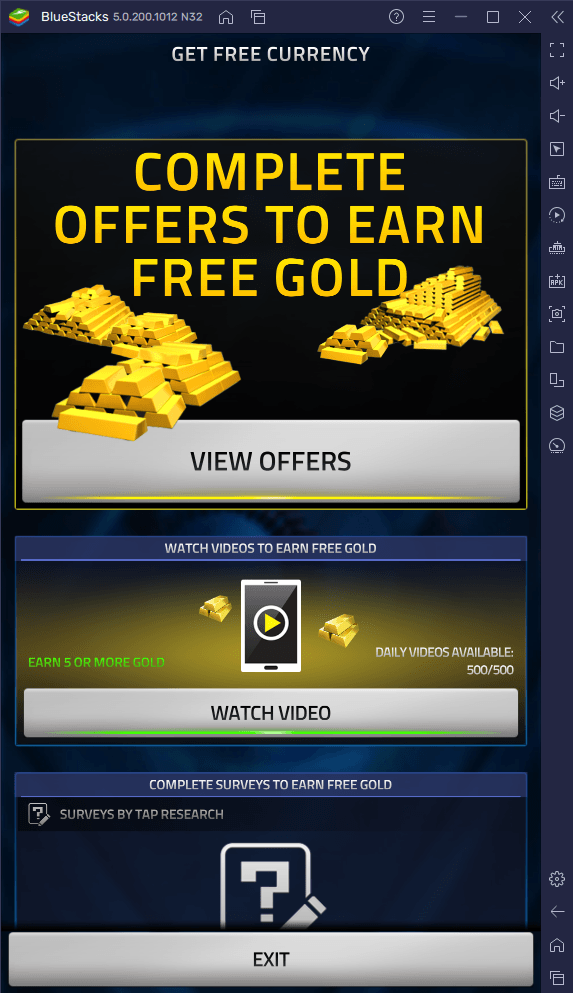 In the first option, you can install and play games that are listed in the game's offers. Upon doing so, you must complete a specific task in that game to redeem the gold rewards. Depending on the difficulty of the task, you can earn either a low amount of gold or you can earn an exorbitant amount (around the thousands).
In the second option, you can earn five or more gold just by watching advertisements. Per day, you are given a whopping 500 ads that you can watch to earn gold. Assuming that watching each video grants you five gold, you can earn 2,500 gold in only a day!
Lastly, in the third option, you can answer surveys by Tap Research. For this one, you only need to answer nine questions about yourself to earn eight gold. Interestingly, as you answer more surveys, you unlock ones that can rewards you with up to 2,176 gold.