Game Guides
How to Play MLB Tap Sports Baseball 2021 on PC with BlueStacks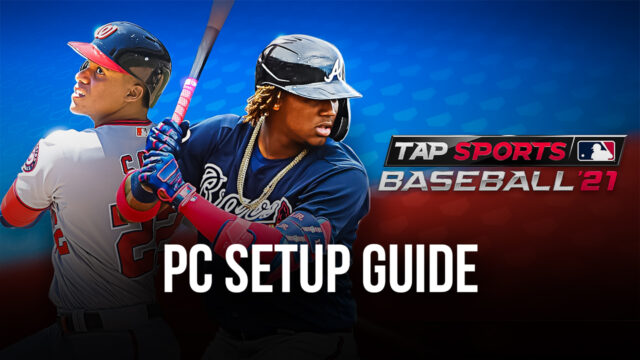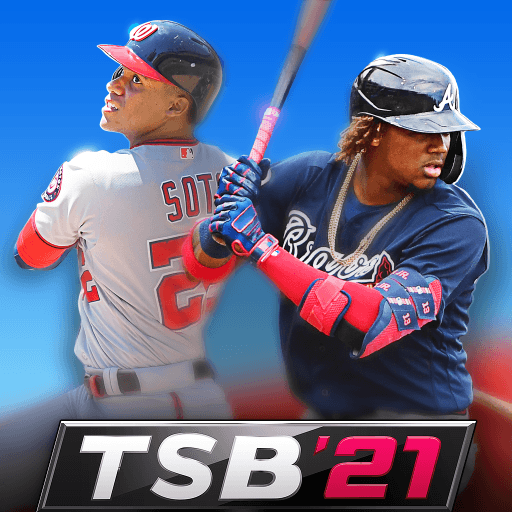 Are you an avid MLB fan or baseball enthusiast? If your answer to that question is yes, then MLB Tap Sports Baseball 2021 by Glu is the perfect game for you. In this game, you get to create your very own professional baseball team consisting of various known players from all around the MLB. Moreover, you can compete with other teams from all around the globe in either casual baseball games or major tournaments. Are you ready to win the championship?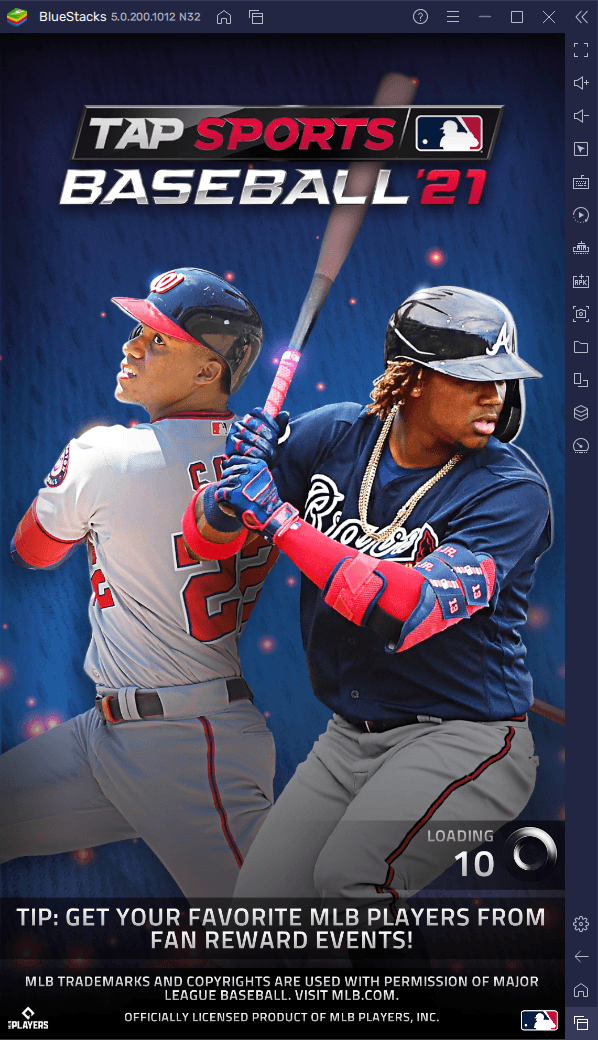 Experience major league baseball now and become the top baseball team of the globe on your own PC or Mac now by installing MLB Tap Sports Baseball 2021 with BlueStacks. Even if are not a baseball fan and have no idea how baseball works, you can refer to this beginner's guide to help you familiarize yourself with the mechanics of baseball as well the MLB Tap Sports Baseball 2021 itself.
How to Install MLB Tap Sports Baseball 2021
Download and Install BlueStacks

on your PC.

Complete Google Sign-in to access the Play Store or do it later.

Look for

MLB Tap Sports Baseball 2021

in the search bar at the top-right corner.

Click to install

MLB Tap Sports Baseball 2021

from the search results.

Complete Google Sign-in (if you skipped step 2) to install

MLB Tap Sports Baseball 2021.

Click the

MLB Tap Sports Baseball 2021

icon on the home screen to start playing.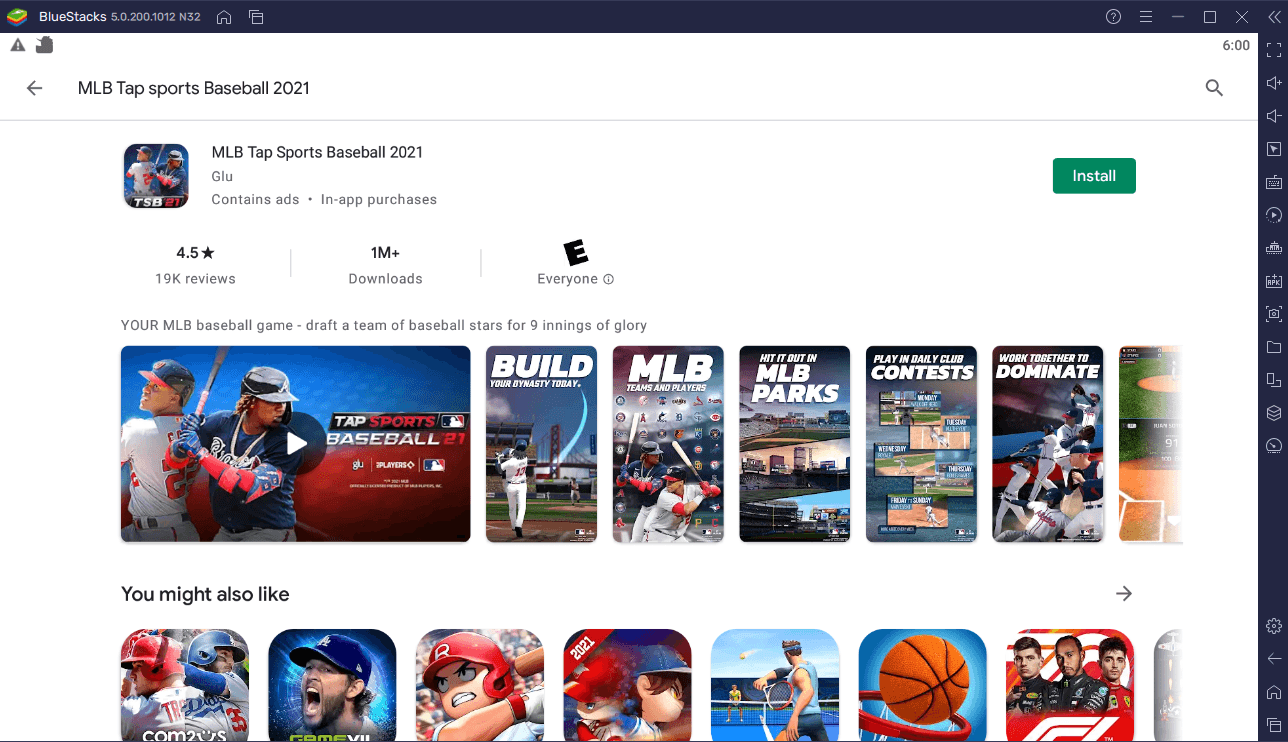 Create and Manage Your Own MLB Team
The main feature of MLB Tap Sports Baseball 2021 is the ability to create as well as manage your very own professional baseball team. The players are not only regular ones but actual players from the MLB such as Blake Snell, Juan Soto, Mike Trout, and more.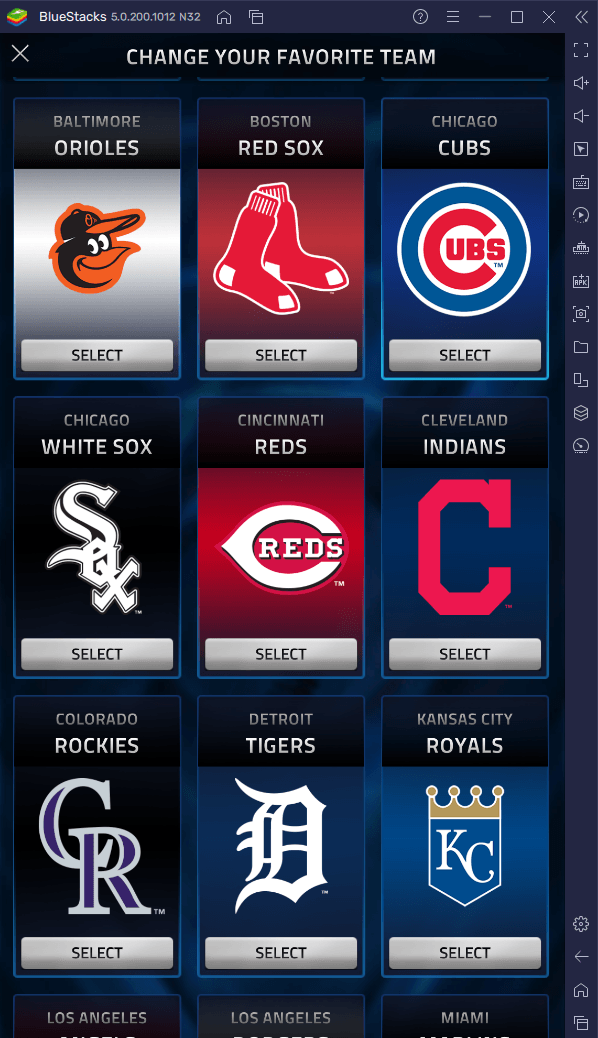 When you start the game for the first time, you will be asked to select a team from the list of current MLB teams. Whichever you pick, the players of that team will be the default players of your own. If you are currently a fan of a particular MLB Team such as the Los Angeles Dodgers, you can express your loyalty by selecting them as your team.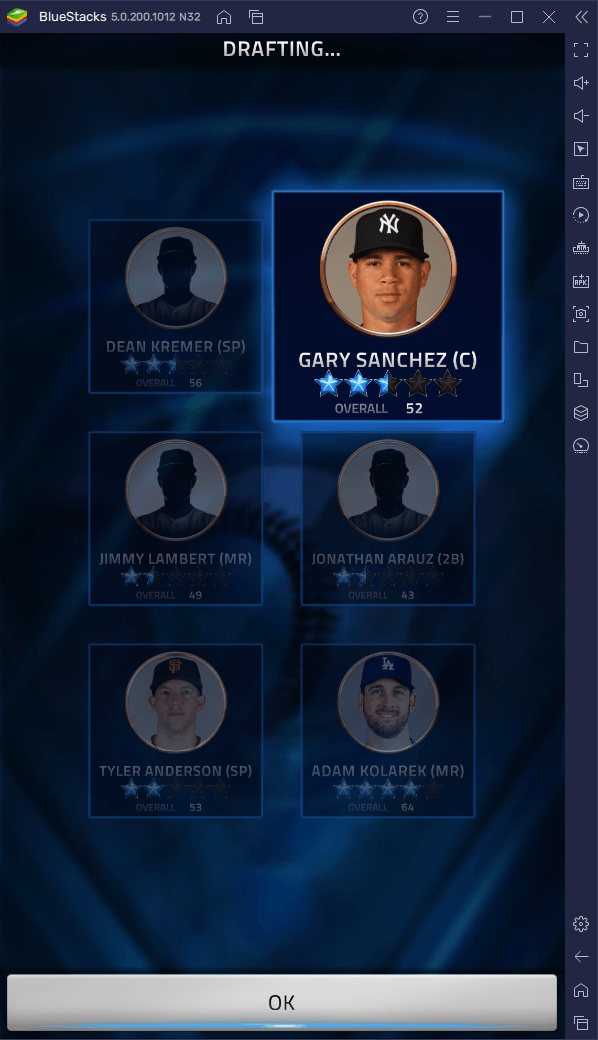 You can expand your team by recruiting more players that can be from different teams. Generally, you can acquire new players by opening in-game items called draft picks. Draft picks have different tiers and each tier gives higher chances of obtaining a high-quality player than the others.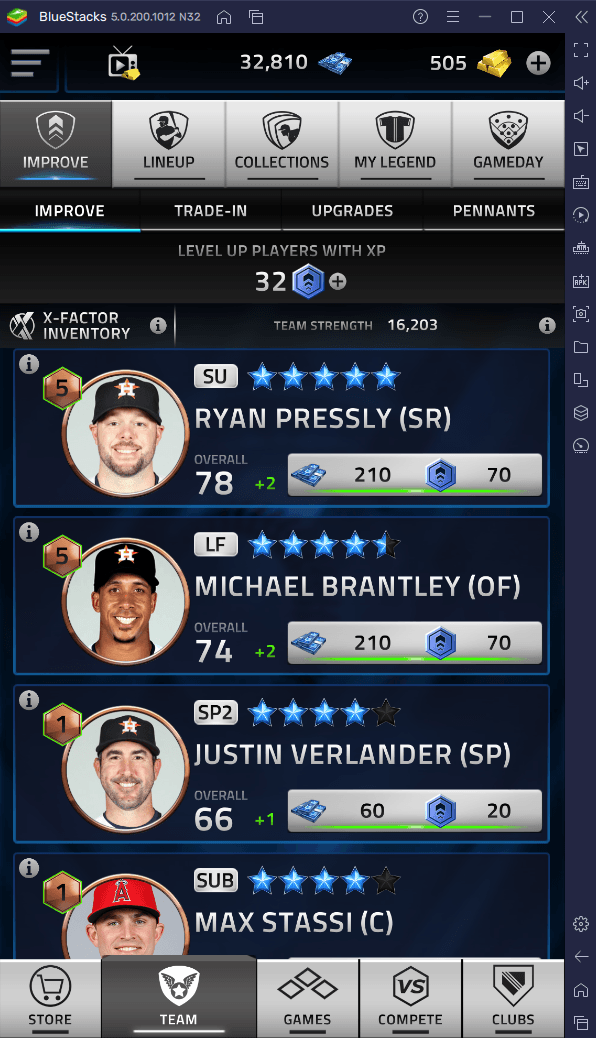 Additionally, you can also upgrade your players individually by spending cash and XP on them. Upgrading them will increase their level which subsequently increases the core stats that make them capable of winning the game. Each player however has a limit with regards to how many times you can upgrade them so be wise in choosing which player to spend resources on.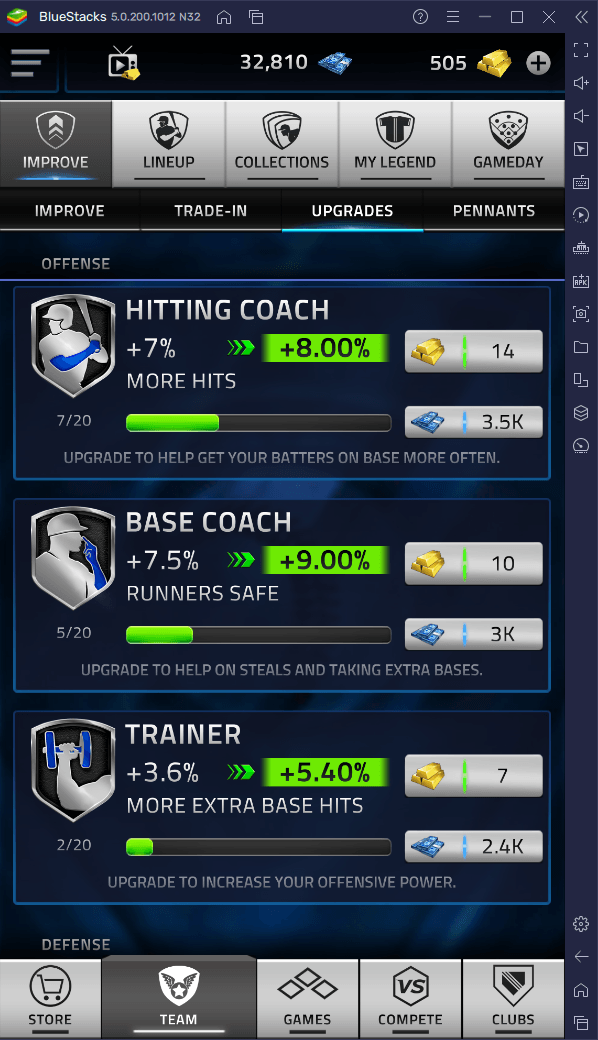 As the manager of your own team, you can also purchase coaches and other training opportunities to collectively upgrade your team's capabilities.
Experience On-the-go Professional Baseball
You can play a whole game of baseball right from the comfort of your own computer with MLB Tap Sports Baseball 2021. There are plenty of players with their own teams from all around the world and you can play with them either casually or through serious competition.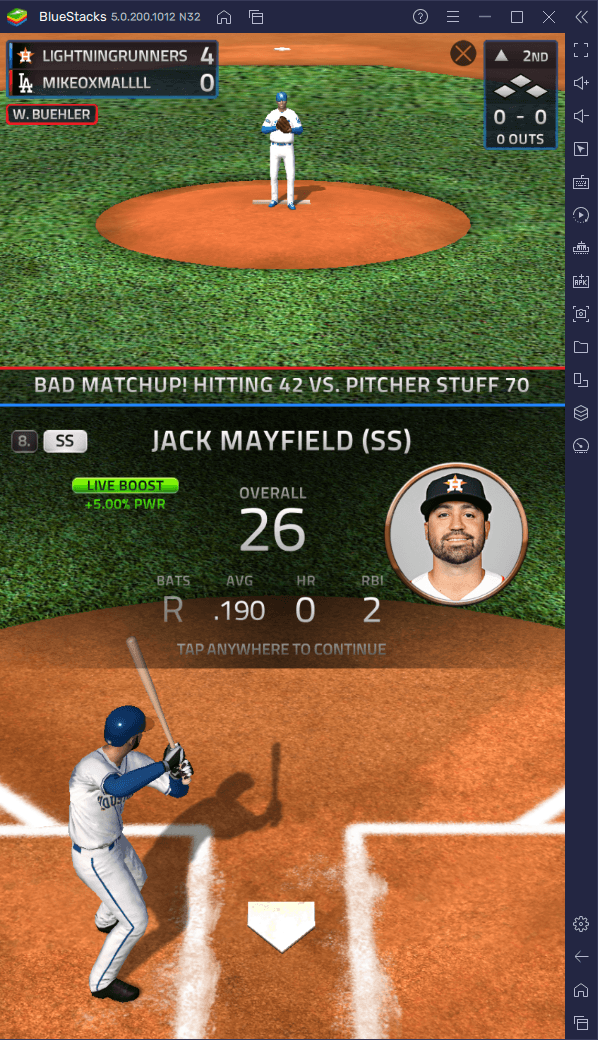 In this game, you go through all nine innings of a baseball game, however you only control the half inning wherein your team is the batting team. The part where your team plays as the defenders (e.g., pitcher, catcher, outfielders, infielders) is done automatically and the same goes for your opponent. Nevertheless, the hype you experience in watching an MLB game, regardless of whether you have seen it in person or through a screen, is still there!
Batting the baseball is as simple as clicking anywhere on the screen. All that you need to do is to click at the perfect time but also make sure that the ball is within reach (goes through the strike zone) in the first place. When the ball hits, you better wish that it hits a home run to immediately score a run (point) for your team.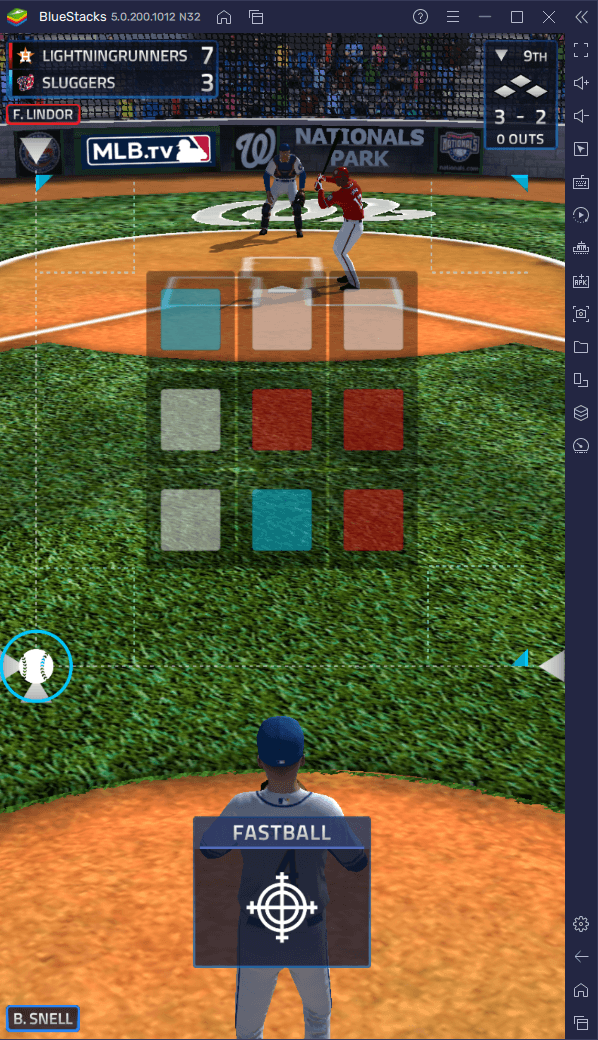 You can also experience pitching in this game through a separate feature added by Glu and you can check it out in this separate article.
Join Other MLB Fans through Clubs
MLB Tap Sports Baseball 2021 is a game designed for baseball fans and because of that, the game allows you to form or join clubs with fellow fans.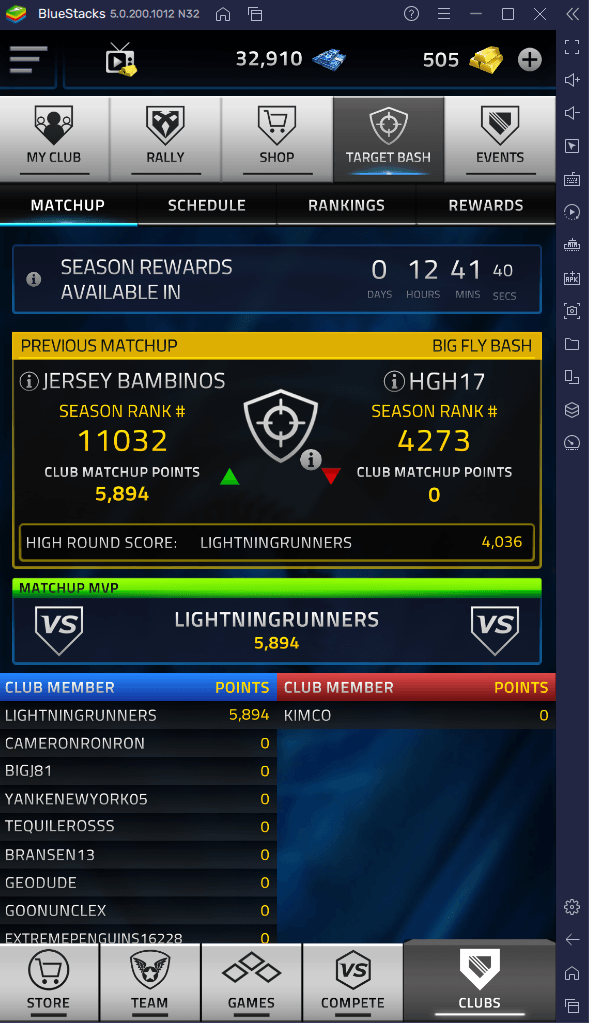 An interesting feature unlocked when you become part of a club is the club-versus-club match offs. This is where your club goes against another club in a competition that can only be won by virtue of the most number of points.
In these match offs, you must earn as many points as you can before reaching three outs. You earn streaks as you keep batting successfully and for each addition to the streak, you earn a score multiplier which multiplies your existing score.
You are given six chances (called entries) to garner points for your team so make every match count to help your team win!
Aside from these competitions, joining a club also gives you access to an exclusive shop that sells boxes that give you strong players as well as resources (i.e., cash, gold, XP) once opened.
Enter the MLB now with BlueStacks
Enter the biggest baseball league in the world now by installing and playing MLB Tap Sports Baseball 2021 on your PC or Mac with Bluestacks. There are plenty of features that you can access by playing the game on BlueStacks.
For one, BlueStacks has a very flexible interface insofar as you can move the emulator's window anywhere on your screen and even minimize it to give space for other things while still running the game in the background. This is very useful especially when you are planning on including the game as part of your multitasking routine.
Additionally, BlueStacks is also capable of creating another instance of the game on a separate virtual Android device. What this means is that you can reinstall the game on that new instance and play on a different account. What makes this even better is that you can run both instances at the same time. You can play your main team on the left side of the screen and another team on the right side.
Create your own MLB team now! Comment down below who your favorite MLB player is.