Game Guides
How to Play MMA Manager 2: Ultimate Fight on PC or Mac with BlueStacks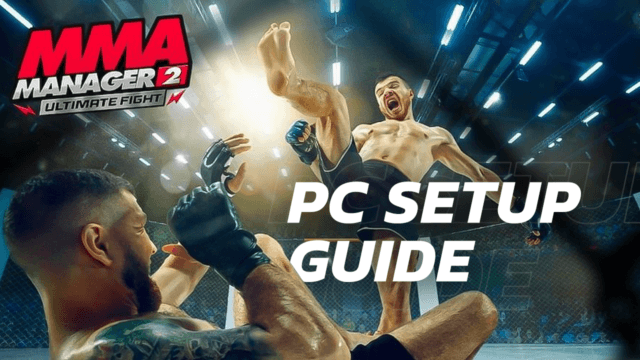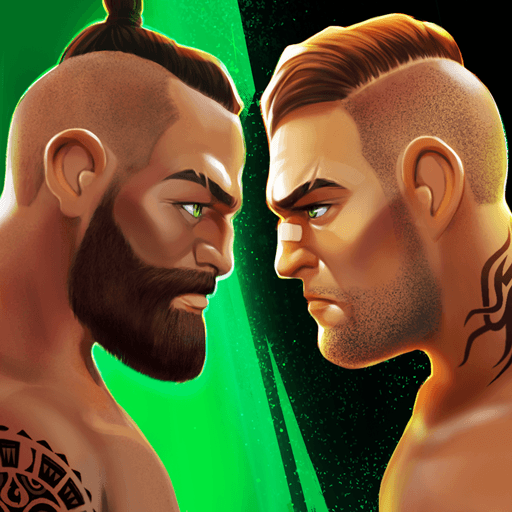 MMA fighters in the real world are often not alone in their successful careers. Behind their success are reliable and trustworthy managers and coaches who guide them in every step of the way. Now you can experience being an MMA Manager of a potential world-class fighter when you play MMA Manager 2: Ultimate Fight developed by Tilting Point. Learn how to install and play the game now on your PC or Mac with BlueStacks and begin your managerial journey!
How to Install MMA Manager 2: Ultimate Fight
Download and Install BlueStacks

on your PC.

Complete Google Sign-in to access the Play Store, or do it later.

Look for

MMA Manager 2: Ultimate Fight

in the search bar at the top-right corner.

Click to install

MMA Manager 2: Ultimate Fight

from the search results.

Complete Google Sign-in (if you skipped step 2) to install

MMA Manager 2: Ultimate Fight

.

Click the

MMA Manager 2: Ultimate Fight

icon on the home screen to start playing.
Create and Train Your Own Fighters
You can recruit multiple fighters to occupy your gym. What's more is that the game even allows you to fully customize them.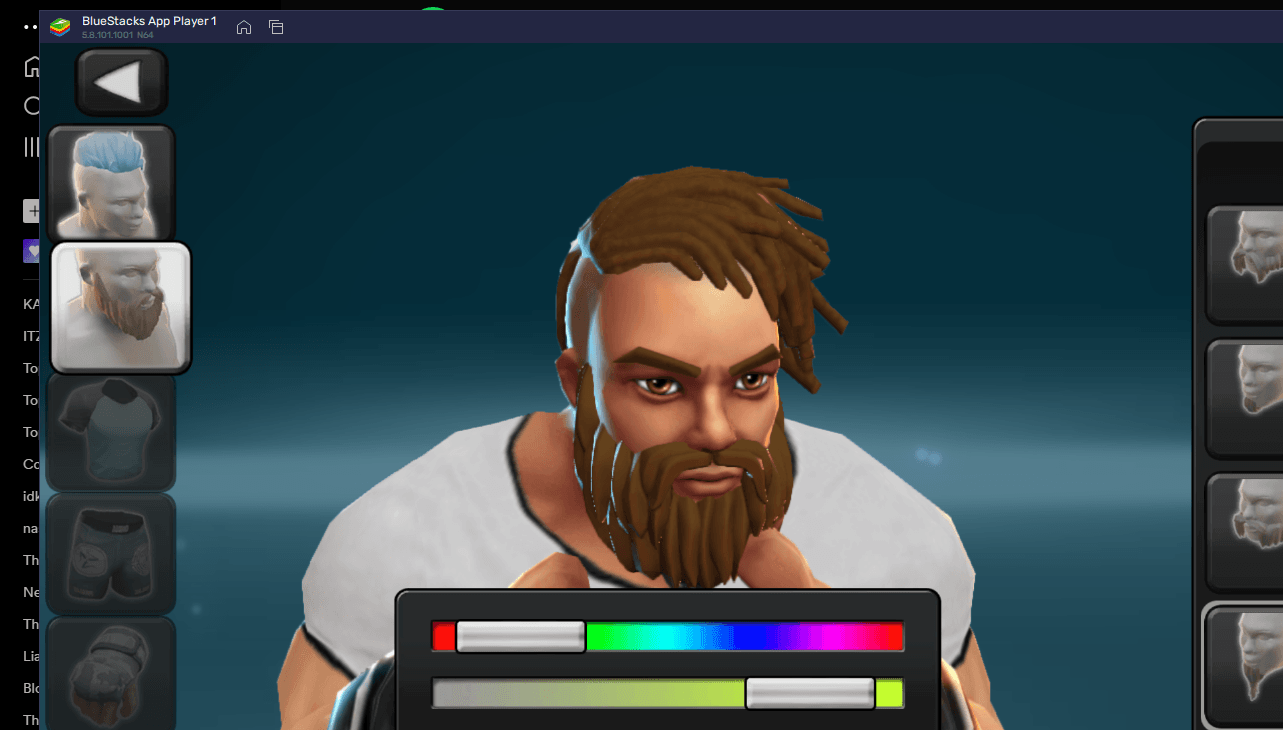 When recruiting fighters, you can create your own fighters and set their hairstyle, facial hair, and hair color. You can also select the clothes that they wear such as their shirt, shorts, gloves, and even add tattoos. Physical and cosmetic features aside, you can also name your fighter with anything and select the country and city that they came from. You can edit all of these characteristics even after creation as long as you pay credits (premium currency) for it.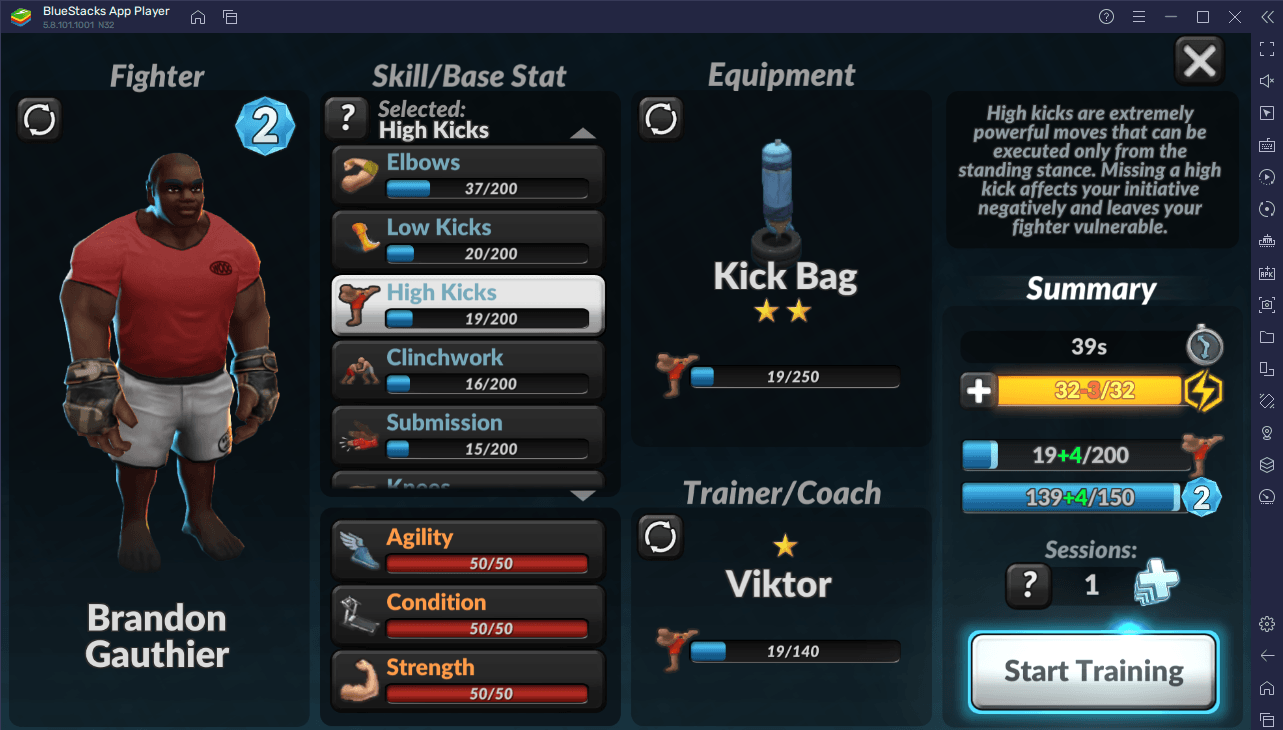 Each fighter is defined by their base stats and skills. The base stats include their strength (damage output), agility (initiative to attack), and condition (health and damage resistance). Skills comprise of specific MMA skills such as punches, kicks, and submissions. What's awesome is that you can create a fighter with a specific MMA style by training certain aspects more than the others. For example, you can make a submission specialist fighter by heavily training on submissions and ground grappling skills. You can create your dream fighter or even replicate real-life MMA fighters with the intuitive character creation!
To improve your fighter's base stats and skills, you need to train them with equipment and coaches. The coaching staff consists of gym trainers and fight coaches. Gym trainers train your fighter's base stats whereas fight coaches train their skills. You can hire plenty of these people in the in-game shop. Again, you need to have the right equipment to train fighters and they can all be found in the gym.
Build the Ultimate MMA Gym
MMA Manager 2: Ultimate Fight allows you to create your own MMA gym from scratch. The gym is virtually your fighters' home so make sure that your gym is well-equipped and well-decorated.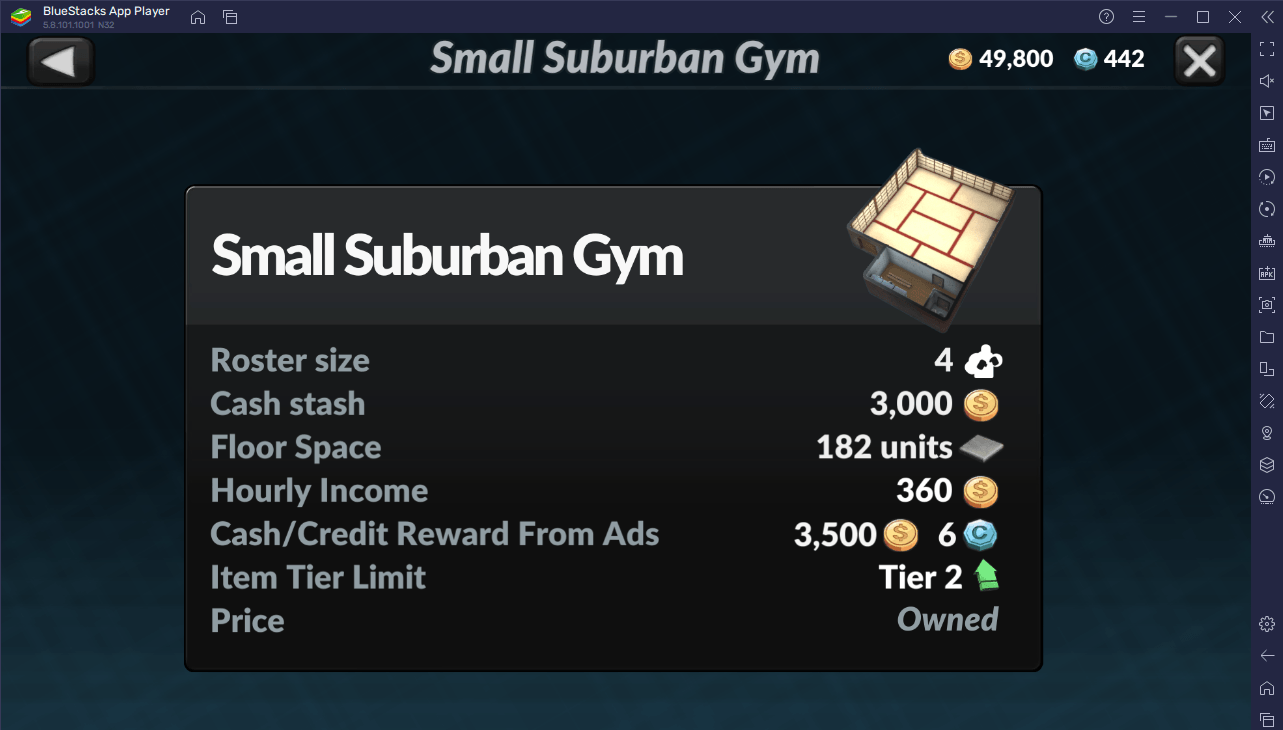 There are plenty of gym facilities that you can buy in the game. You start out with a tiny basement gym but eventually you can buy bigger and better gyms as you gain more popularity and money. Each gym facility can house a limited number of fighters and can also passively generate money every hour.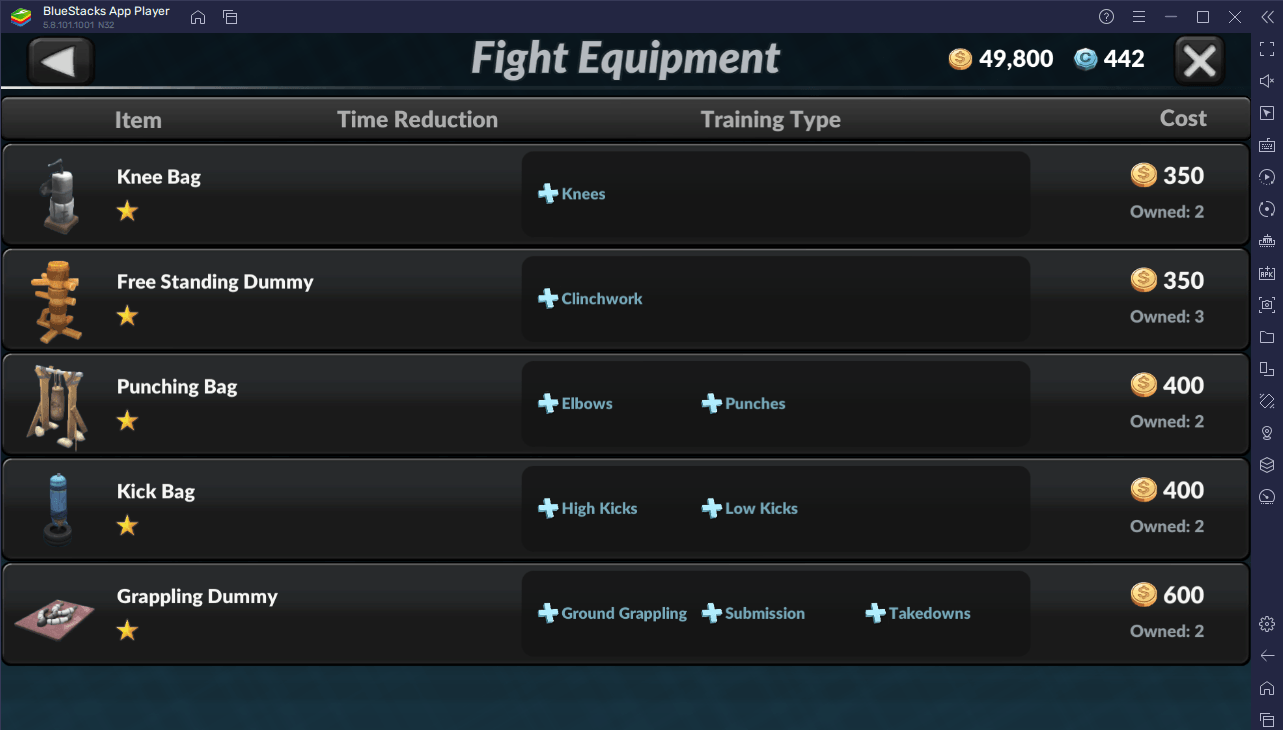 You can purchase a myriad of equipment for your gym to train fighters. Gym equipment includes the treadmill, steppers, dumbbells, and the like and it trains a fighter's base stats. Fight equipment includes punching bags, dummies, and other MMA-specific equipment that trains a fighter's skills. Lastly, rings train a fighter's defensive skills or groundwork skills. Equipment and the appropriate coaches are required to train your fighters.
Make your gym aesthetic by adding multiple decorations. The decorations range from plants, TV sets, sofas, shelves and other items that'd turn your gym into something more than a gym. Interestingly, these decorations also passively generate prestige (fame) for your gym.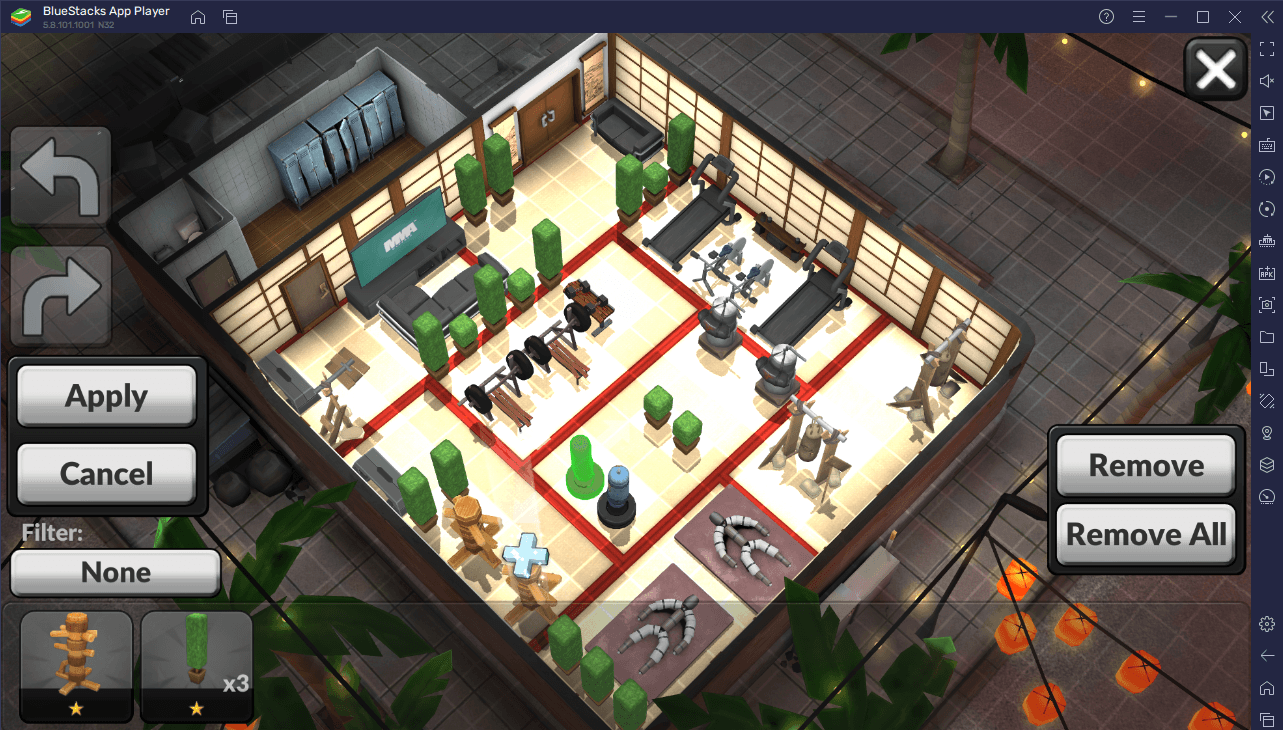 The game features a design mode which allows you to rearrange your equipment and decorations to any arrangement that you see fit. Movement of items follow a tile-based system so you can just fit any item in your gym as if they were puzzle pieces. Additionally, design mode also allows you to temporarily store items that cannot fit inside your gym.
Participate in Competitive Fights
Once you train your fighters, it's now time to get them into a fight and win! Keep winning battles to earn more money and prestige for your gym.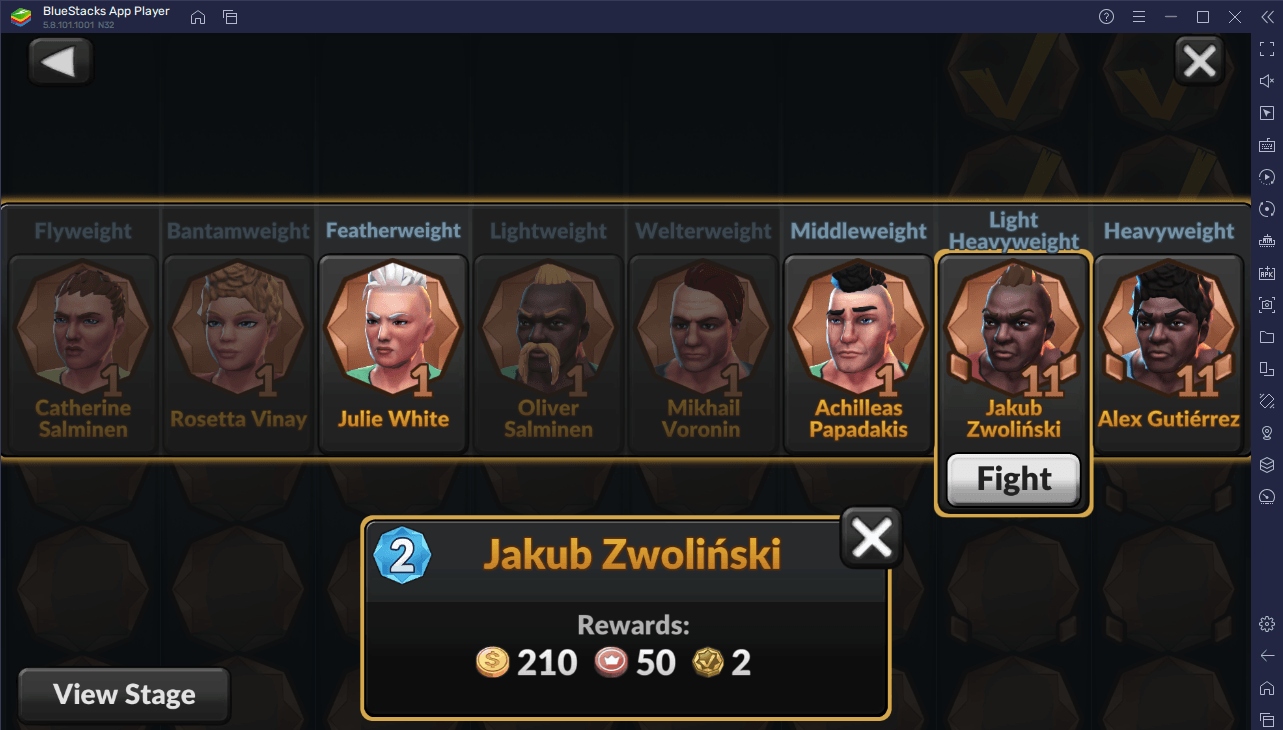 The game provides four ways to enter fights: campaign, sparring, professional league, and fight club. The campaign is where you're mostly going to spend time on. Campaign fights are categorized into different weight divisions like the ones you see in real life MMA such as flyweight, lightweight, middleweight, and heavyweight. Make sure that you have at least one fighter for each weight division to be able to participate in more fights.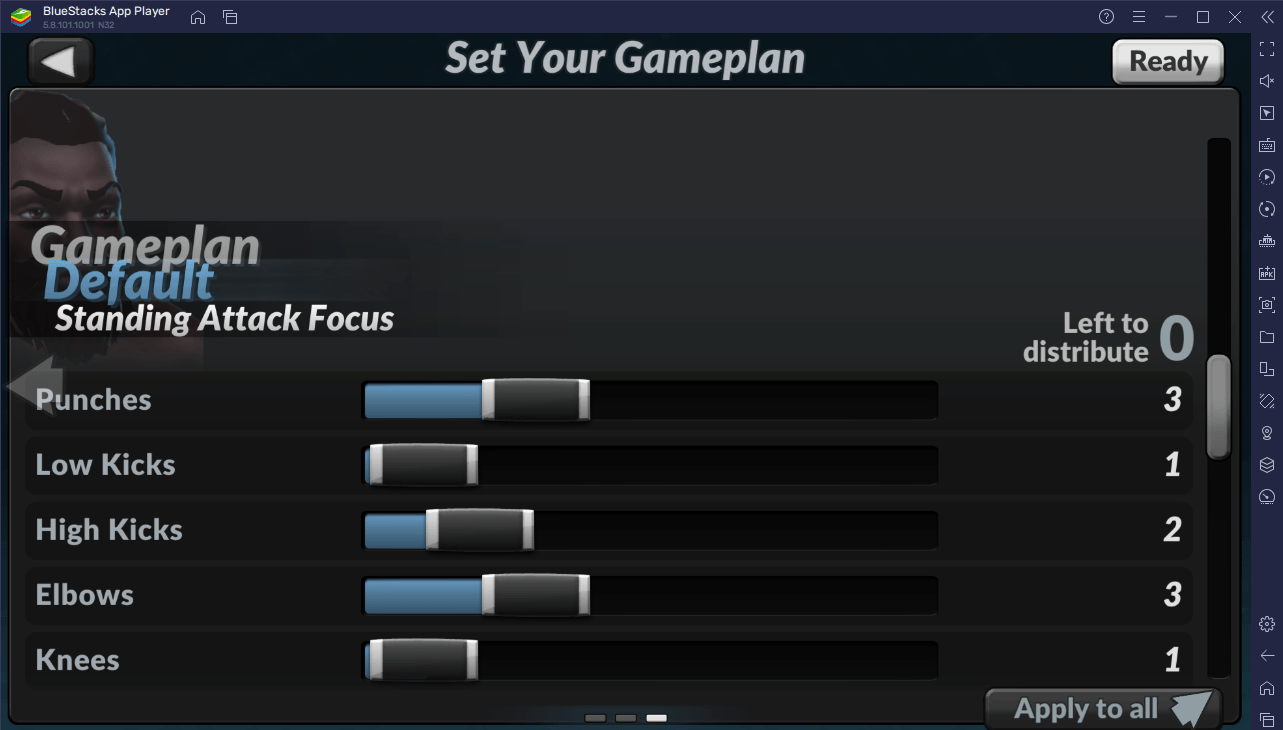 You cannot control your fighter directly during a fight but you can augment their fighting style via the gameplan system. In this system, you are given multiple parameters to tweak such as the approach of your fighter (defensive or offensive), what attacks they should focus defending against, and the priority of attacks that they should unleash to their opponents.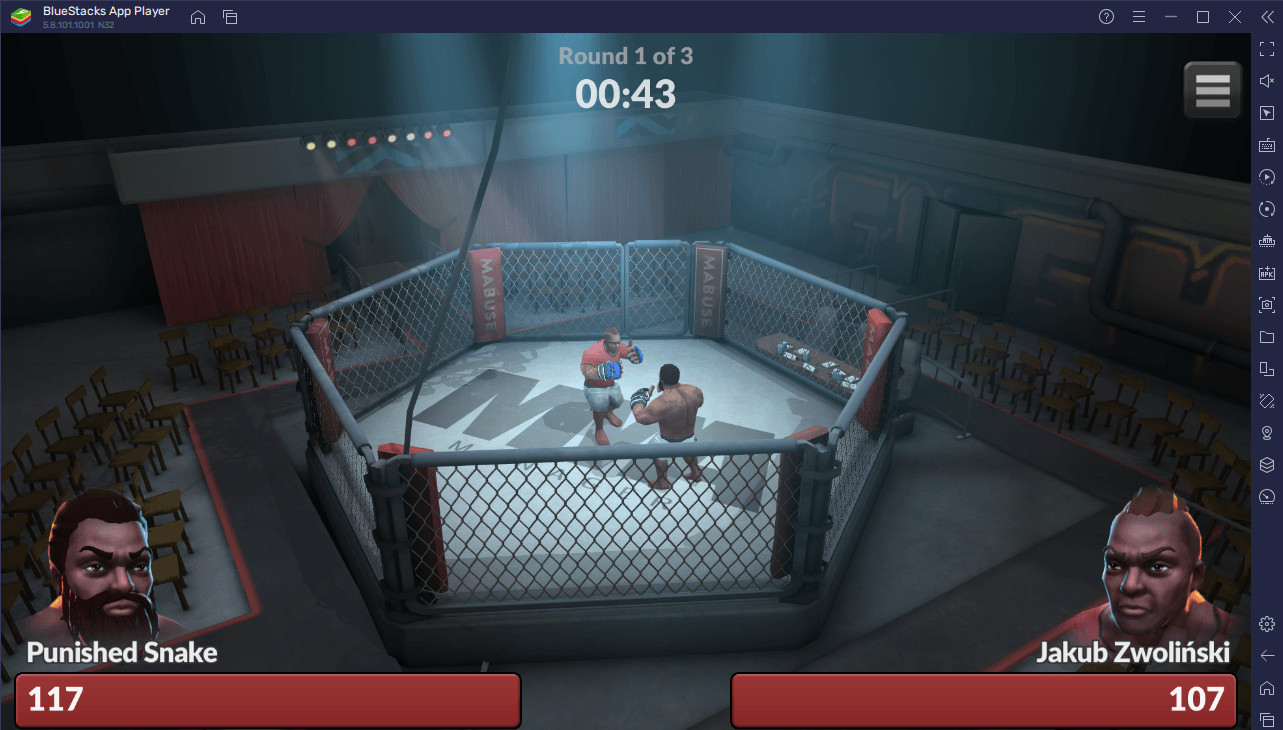 After setting the gameplan, all that's left to do is observe your fighter and hope that they win. Each fight consists of three rounds that last 45 seconds each. A fighter wins if they defeat an opponent through a KO, TKO, submission, or through a decision. Get to know more about how to properly use the gameplan system in this separate guide.
Become an MMA Manager now with BlueStacks
Experience the life of an MMA Manager now by installing and playing MMA Manager 2: Ultimate Fight with BlueStacks.
You can take advantage of BlueStacks' features to enhance your gameplay experience. For instance, you can use the script editor to automate the training process of your fighters, making things much more efficient. Additionally, you can also play a secondary account using the Multi-instance tool where you can reinstall the game and start over with a new account but on a new Android "instance" or device.
Have any fighting strategies that you want to share? Let us know in the comments below.