Game Guides
BlueStacks' Mobile Legends: Bang Bang Hero Guide for Hayabusa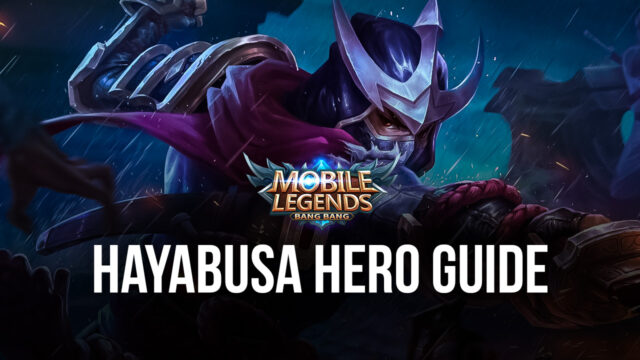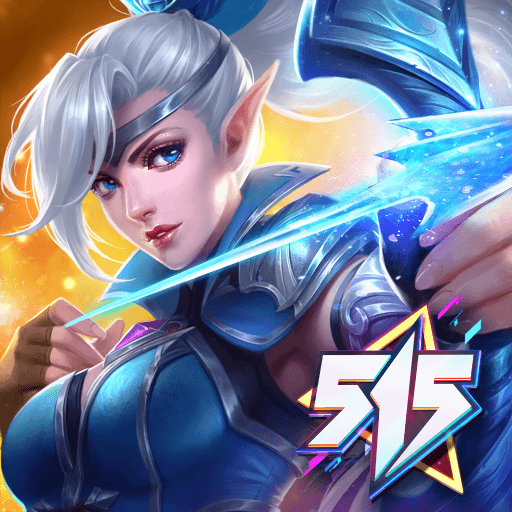 If you are aware of the item changes in the recent patch 1.5.78 of Mobile Legends: Bang Bang, you must start using an Assassin right away. As we all know, there are 4 kinds of Retribution available and each of them has different attributes.
While playing as an Assassin, mostly you will land up with a Jungler role for your team. From the Jungler it is obvious to equip Retribution and keep clearing the Jungle to farm and secure objectives.
As we are talking about Assassins who can fulfill Jungler's role, Hayabusa can efficiently farm and deal massive burst damage to the enemy. Hayabusa is all about manipulating the shadows and bursting the enemies.
In today's guide, we will be talking about Hayabusa, his skills, recommended builds, counters and a brief gameplay analysis as well.
Hero Abilities
Passive (Ninjutsu: Shadow Heal) – Each and every skill of Hayabusa adds a stack on the enemy. The stack increases gradually and the maximum can be 5 stacks. The damage from the passive increases from 5% to 25% maximum.
Skill 1 – Ninjutsu: Phantom Shuriken – While using this skill, Hayabusa throws Shurikens, 3 to be exact,, towards the enemy which eventually comes back to him. The enemy in the trajectory of the Shurikens deals 170 / 190 / 210 / 230 / 250 / 270 (+70% Extra Physical Attack). Additionally, it slows them and helps to recover 10 points of energy.
Moreover, this skill on full stacks helps Hayabusa gain a 3% Spell Vamp that can increase up to 18%.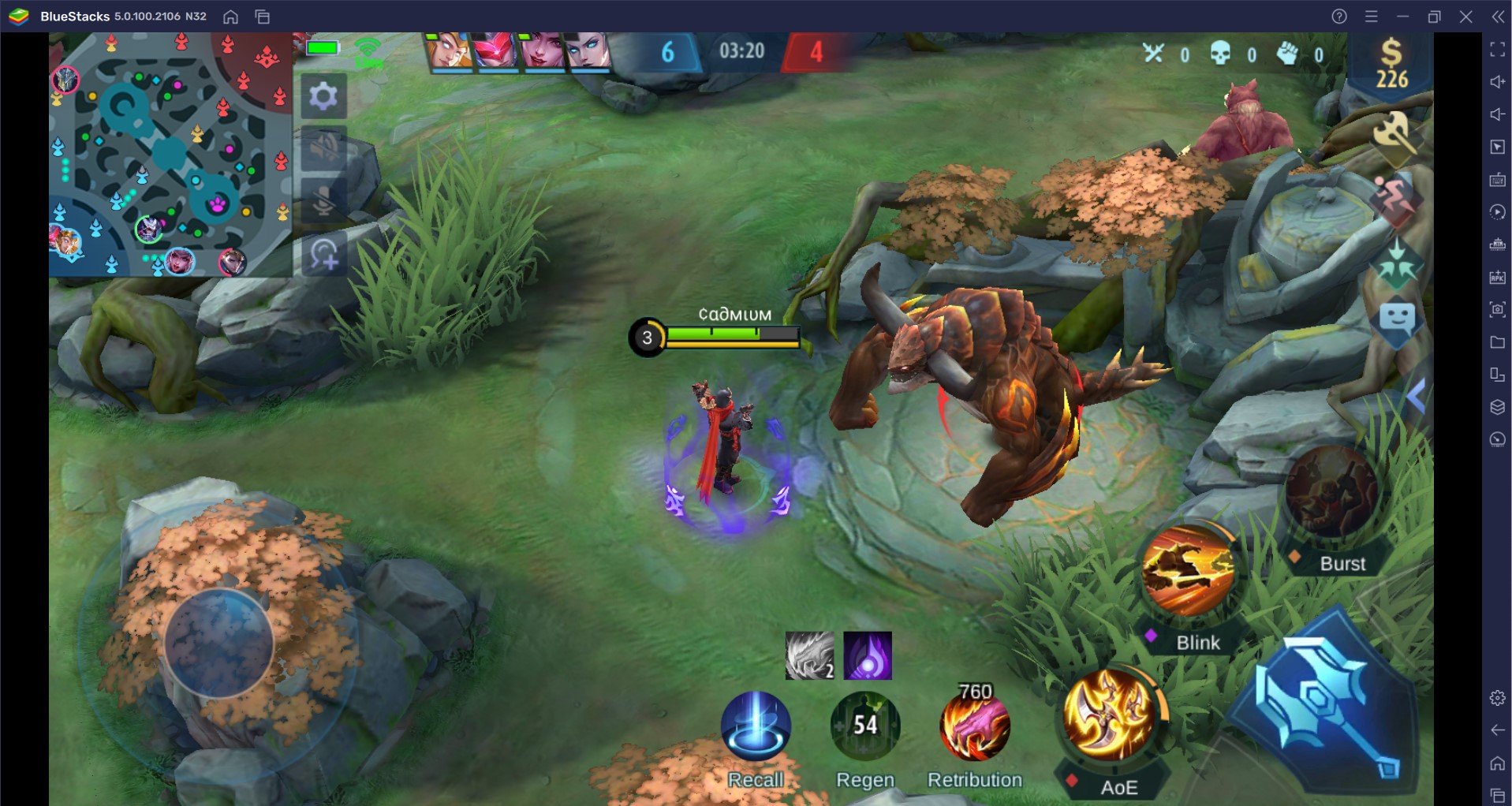 Skill 2 – (Ninjutsu: Quad Shadow) – It allows Hayabusa to create 3 shadows around him called Phantom, where he can teleport to each Shadow only for once. Phantom when hits the enemy it inflicts a slow of 40% only for 2 seconds. Manipulating the shadows and using skills will deal 130 / 140 / 150 / 160 / 170 / 180 (+30% Extra Physical Attack) points of Physical Damage.
Skill 3 – Ultimate(Ougi: Shadow Kill) – The Ultimate skill of Hayabusa turns him invisible while damaging a single target up to 9 times maximum. The damage dealt by this skill is 900 / 1365 / 1890 (+450% /+630% /+810% Extra Physical Attack).
The skill's damage can also be enhanced or increased by activating the Passive, Shadow Heal. As we mentioned above, his stack allows him to deal extra damage.
Recommended Regular build for Hayabusa
Swift Boots

War Axe

Bloodlust Axe

Blade of Despair

Malefic Roar

Immortality
Best Build for Tanky Enemies
Swift Boots

War Axe

Blade of Despair

Malefic Roar

Blade of Heptaseas

Queens Wing
Best Build for Magic Damage Enemies
Tough Boots

War Axe

Rosegold Meteor

Blade of Despair

Endless Battle

Athena Shield/Radiant Armor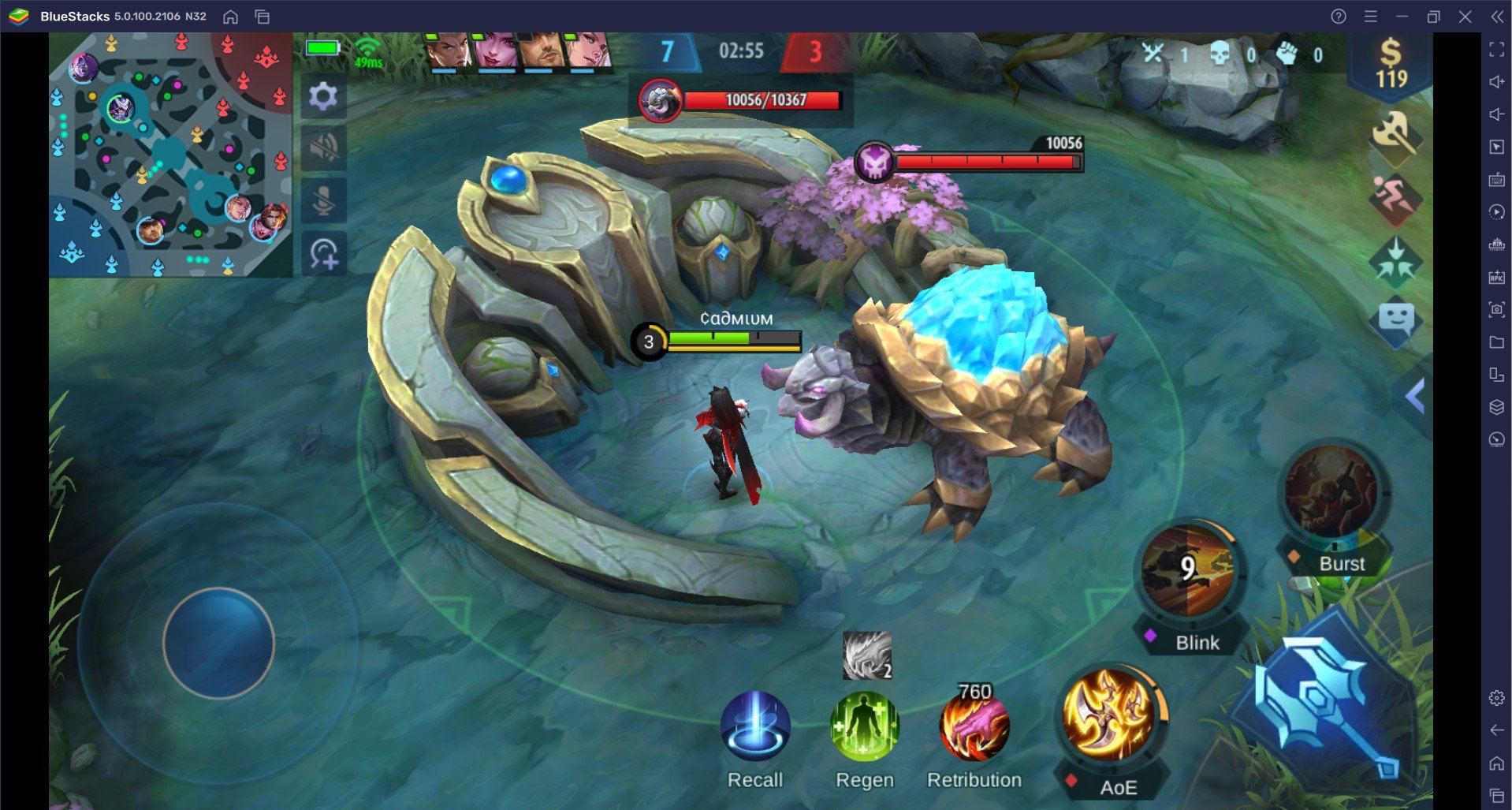 Best Build for Physical Damage Enemies
Warrior Boots

War Axe

Bloodlust Axe

Queens Wing

Blade of Heptaseas

Blade of Despair
Best Spells for Hayabusa
Retribution

Execute
Best Emblem for Hayabusa
Assassin Emblem
+3 Agility




+3 Invasion




Killing Spree

+3 Agility




+3 Invasion




High and Dry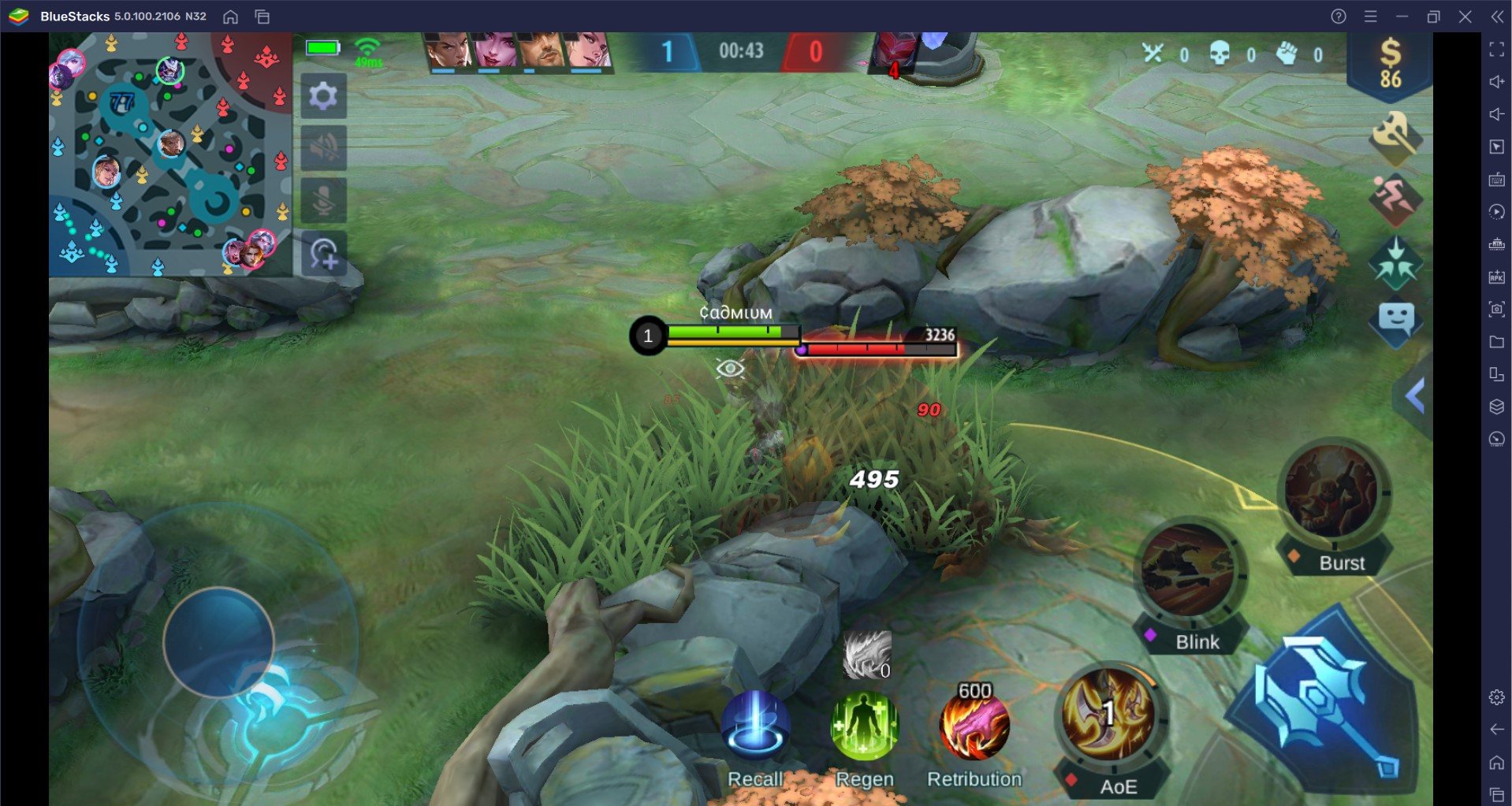 Gameplay
Before we start discussing the gameplay of Hayabusa, we will make it clear that he can be played as Jungler and as a side laner too. Make sure your team has a Jungler in place and you can farm efficiently in the side lanes. Assassins rely mostly on gold as they need to buy items to inflict damage on the enemies.

In the case of Hayabusa, there are some basic items that are very important to grab during the early game to grab some kills and dominate his lane.
Jungler Hayabusa
Early Phase
If you are not sure enough about Hayabusa's early game damage, you might want to try it on a very low HP hero. In order to try it out, head to the Blue Buff, as it is pretty essential for Hayabusa due to its Energy-based skills. Clear out the creeps and mid lane before heading to the Red Buff.
Mid Phase
By this time, you must have farmed well and equipped the base items for Hayabusa. Head for some kills and never forget to steal the turtle. Acquiring objectives is also equally important for Hayabusa. Before you engage, make sure to alert your team by using the ping features of the game.
Late Game
Simply rotate around the map and tell your Tank to provide vision in order to flee from a potential gank. It might not be easy for you to one-shot the enemy with a simple combo, but with the help of your team, you will surely be able to do that.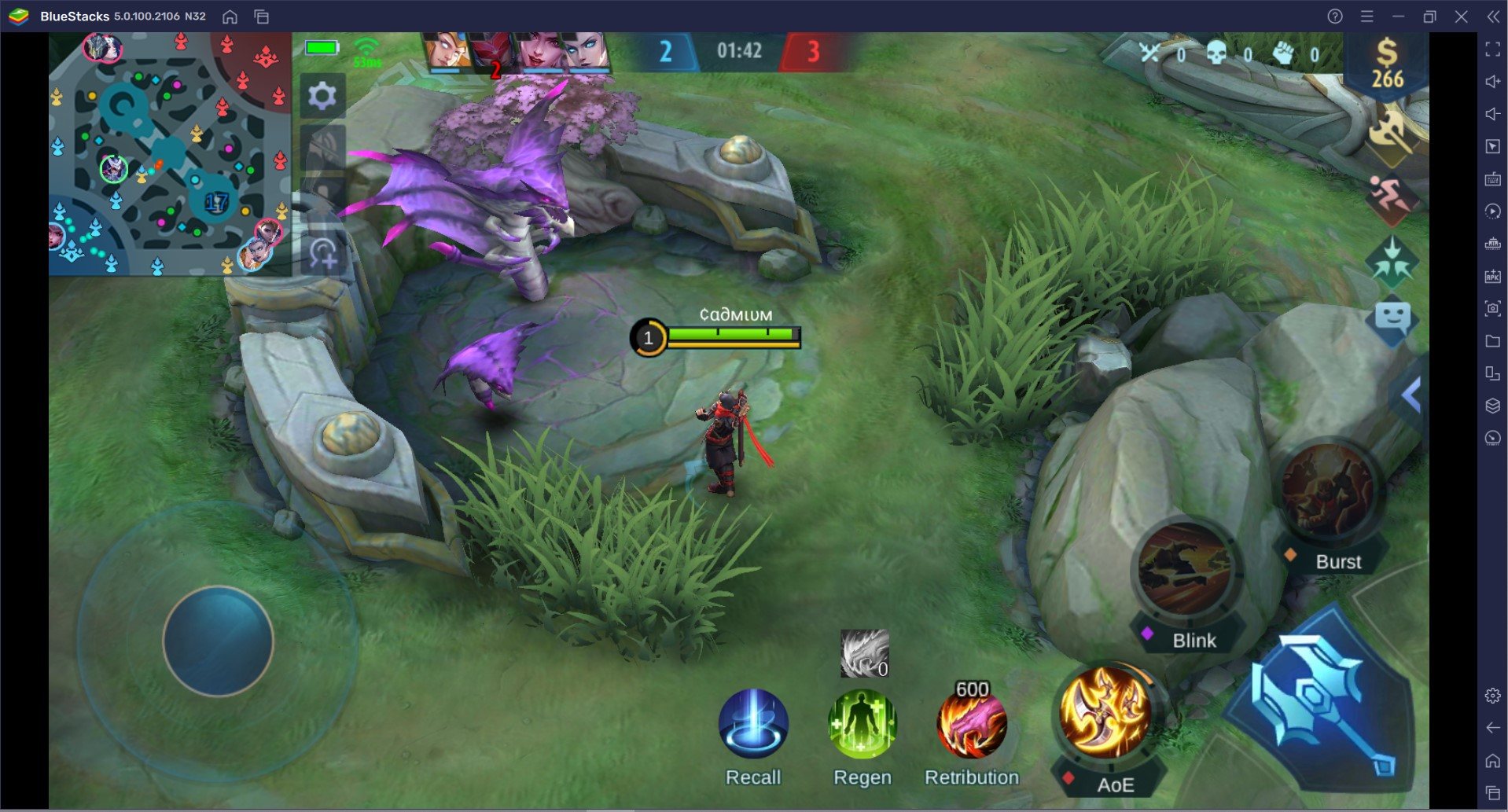 Sidelane Hayabusa
Early Phase
During the early phase as a Sidelaner, you have only had two options, one is opting for the gold lane and the second one is the Exp lane. Both the lane works good on Hayabusa and for extra farm, you can always clear the nearby creeps for gold and Exp.
Mid Phase
Even without retribution or jungle items, Hayabusa is good enough with the spell, execute as the battle spell. Equip War axe, stack it up and perform a single combo to go on a killing spree. With your skills and damage as of now, you can steal the enemies buff and zone them out from their lane to stop their farm.
Late Game
Without your jungler or hyper carry, it is now time to gank the enemy as you both must be farmed enough in terms of gold and exp. Remember to clear minion waves and secure objectives. MOBA is not only about kills, but objectives.
Best Combos for Hayabusa
Skill 2 – Skill 1 – Skill 2 – Ultimate – Skill 2

Skill 2 – Ultimate – Skill 1 – Skill 2

Skill 1 – Skill 2 – Skill 1 – Ultimate