Game Guides
Class Guide for MU ORIGIN 3 – Master the Classes and Lead your Faction to Victory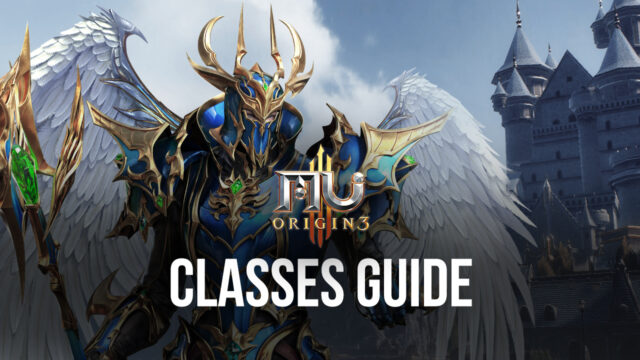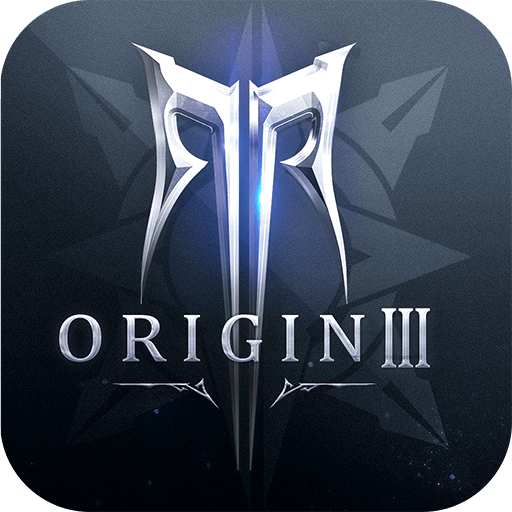 MU ORIGIN 3 is the hottest MMORPG title launched for the global region by FunFinger Limited who has also developed the title. The game is available to be downloaded from Google Play Store and Apple App Store as a free-to-play title. Sitting over 500,000 downloads in just a few days, the game shows no signs of dropping its popularity as the fans of the MU ORIGIN IP are exhilarated to get their hands on the 3rd game in the MU ORIGIN series – MU ORIGIN 3. The game has opened the servers for the public after numerous long and lengthy beta tests to give the players the best possible gameplay experience as they roam the open world of MU.
MU ORIGIN 3 does all the things you would expect from an MMORPG title in 2022 – Nice graphics to look at and fluid animations to play with, an open world where players can explore and collect different stuff, and tons of combat for the combat lovers with tactical skill deployments and skillsets, a lot of content for PvE and PvP lovers both as the game aims to appeal the players for a long duration of time, and of course, the tried and tested grind needed to make your character stronger in order to emerge victorious. MU ORIGIN 3 makes use of the Unreal Engine 4 to provide immense clarity in all of its graphical aspects.
Talking about content and grind, it's going to get tedious and attractive when it comes to MU ORIGIN 3. The game not only features an extensive list of main quests for the player to complete and grind to complete the main story and unlock new content but it also has a ton of side quests dedicated to making the players more engaged in the world of MU. The side quests are specifically denoted by blue color and they do not play any part in your general progression. They are just something extra for the player to enjoy and indulge in and are quite reminiscent of PC MMORPG's style where a lot of side quests can be taken up by players to get even more strong and play the game more.
MU ORIGIN 3 also has several features that distinguish it from its competitors like the Guild feature where players can easily bond together, or fight in inter-server Guild V/S Guild battles which can last for quite a long time. Players can make use of the in-built guild chat box to strategize for the upcoming wars as well as claim their hands on juicy loot and clout available after winning such battles and engraving their names on their home server permanently. Other unique game modes include the like of 3v3 Arena Clash where players battle in a team of 3 against enemies who are also in a team of 3. Players fight in real-time which gives them an opportunity to showcase their skills and mechanics which they have been honing for the entire duration of gameplay and slay the enemies. A good amount of tactical thinking and strategy devising is necessary to be victorious in such battles as the map is very small.
In this class guide for MU ORIGIN 3, we will be giving a thorough detail into the main topic which will be coming to a new player's mind as they start their journey in MU ORIGIN 3. We will be giving our best advice on the following topic:
Choosing the right class in MU ORIGIN 3
Classes in MU ORIGIN 3
As seen in most MMORPGs, and in the name itself, we role-play a certain character or multiple characters in such video games. In MU ORIGIN 3, players have the freedom to create multiple characters on multiple servers but only use 1 character at a time. This is just like having different accounts. Each character is locked to a particular class and players can choose their favorite Class among the 3 classes that are given at the beginning of the game when players are on the character creation screen. A valid question that always pops in the head of players who start the game, especially those who want to be efficient, is which Class should you pick? Well, the answer to that question is not a one-word answer but we can help you decide the class of character that will suit you based on the pros and cons of each class listed in MU ORIGIN 3.
The classes are as follows:
Swordsman Class
Swordsman is the melee class in MU ORIGIN 3 which makes use of the Sword weapon, as you might have guessed by the name. Swordsman is not exactly like your all-out damage dealer that we see in other similar games. He's built to be a solid tank or semi-tank but he has to tank damage since the game lacks any tank class and Swordsman's base stats fit in the category. The swordsman class is gender locked and can only be male. He can be quite sturdy and deal decent damage even when being a full tank. This makes him the perfect candidate for players who are knowledgeable about the Tank class and like positioning themselves in dangerous positions.
Swordsman's performance entirely depends on his positioning since he needs to cover the high-value targets like the team's damage dealer like the Archer or Mage. In Swordsman, class players can further sub-divide their classes according to their needs and play style. The sub-classes of Swordsman are as follows:
Knight Sub-Class: Knights are those Swordsmen who have opted to go for the tank route instead of going for dealing damage. Knights excel at not only dealing with incoming directly due to their sheer sturdiness and their abilities but they can also mitigate the incoming damage and thus, allowing themselves to take more damage. Knights can also provide Shield buffs for the team which further acts as a great damage absorption skill and can be a clutch in huge team fights where enemy DPS will try to assassinate your team's squishy damage dealers.
Fighter Sub-Class: Fighters are those swordsmen who have opted for the damage-dealing capabilities of the class instead of choosing to perform as a Tank. All the skills and abilities of Fighters exist to deal more damage to enemies and disrupt the backline. They have passive traits which grant them life steal where they heal according to the damage they deal with enemies. They can also perform AOE targeted crowd control skills which can disrupt the backline formations by knocking back enemies, stunning them, or simply chasing the squishy damage dealers. They are weak to enemy crowd control effects since they do not have tanky stats like the Knights and can be easily defeated if mispositioned.
Mage Class
Mage is a short-mid ranged class in MU ORIGIN 3 and makes use of the Wand weapon to deal magical damage to enemies. Mages are not your traditional AOE crowd control damage dealers but can even be built as traditional supports which can provide buffs for the entire team as well as debuffs for the enemies making them do less damage or simply crowd controlling them with stuns, sleeps, etc which immobilizes their movement and makes them susceptible to damage.
Mages are the perfect fit for players who want to deal a good amount of damage and crowd-controlling enemies from a safe distance. Yes, a safe distance is absolutely necessary for Mage players as their base stats in the defensive line are quite low, making them susceptible to dying early if they take too much damage. Mages, in MU ORIGIN 3, are again divided into 2 sub-classes with each one having a different play style.
The sub-classes of Mages are as follows:
Magister Sub-Class: Magisters are those Mages who have opted to go for the pure damage dealer mode instead of the crowd control/debuffer role. Magisters are true runic mages who employ the magical powers of the universe of MU and control them to demolish enemies in front of them. They can deal a huge amount of single targeted damage, as well as AOE, targeted damage that targets all enemies in a certain area. Magisters can even outperform many Archers in terms of DPS to enemies due to their burst damage instead of sustained damage of Archers. Rest, it also depends on the talents which players will take on them and we recommend players who like progressing faster to go with Magisters.
Forbidden Mage Sub-Class: Forbidden mages are those Mages who have opted to go for the crowd control/debuffer role instead of a damage dealer. This sub-classification does not mean that Forbidden Mages are weak and do not deal damage, it just means that their skills and talents are more focused on controlling enemies and debuffing them using huge AOE targeted damaging skills that deal damage and inflict additional debuffs on enemies in a certain range. Forbidden mages are also notorious for dealing continuous DPS instead of burst damage like the Magister.
Archer Class
Archer is a long-ranged class in MU ORIGIN 3 and makes use of the bow and arrow weapon to deal physical damage to enemies. Archers are fierce and mobile damage dealers which move at the highest speed in-game and deal damage from a very long range. Their range is the highest among all the currently available classes in MU ORIGIN 3. Archers can be quite fragile and squishy on the other hand due to their low base defensive stats just like the Mages. Hence, they are best paired with Knight Swordsman which can tank a lot of damage for them while the Archer positions themselves far away from enemies and deal damage.
Archer's long-range and high movement help them run away from enemy damage threats which can eliminate them quite easily. Archers, just like other classes in MU ORIGIN 3, are also having 2 other sub-classes where each sub-class has a different play style. The sub-classes of Archers are as follows:
Ranger Sub-Class: Rangers are those Archers who have opted to go for a mobile and DPS heavy build instead of a supportive healer. Rangers are practically those Archers who players might have seen or played with in other MMORPG games. They are exactly like the Archers we described above and portray the true meaning of Archer by dealing long-ranged damage and moving exceptionally fast to dodge incoming attacks. They can fire multiple shots from a safe distance and easily kill off squishy targets. They are more prone to becoming the targets of mages who also possess a good range of skills and can even out-damage Rangers if the mage is of the Magister sub-class.
Holy Archer Sub-Class: Holy archers are those Archers who have opted to go for a supportive playstyle instead of being a true damage dealer. Holy Archers had us taken by shock as it is such a unique class of Archers that can heal and support allies by providing them with attack and defense buffs. MU ORIGIN 3 has truly created a unique play style with the Holy Archers as they can deal magical damage as well if they opt for the right talents. Such a sub-class is recommended for players who want to try something new, possibly for veterans of the genre, and not recommended for new players.
Coming from the MMORPG genre, MU ORIGIN 3 needs to be played for long durations of time to get stronger and complete various quests assigned to the player. Making use of the Unreal 4 Engine, MU ORIGIN 3 is not a light game as it also boasts a full HD resolution of 1920×1080 as well as a 60 FPS configuration for all devices. To enjoy MU ORIGIN 3 at the highest resolution without experiencing lag or crashes, playing on a bigger screen of your PC with your keyboard and mouse via BlueStacks is highly recommended!