Game Guides
BlueStacks Features to Save Time and Increase Efficiency While Playing MU ORIGIN 3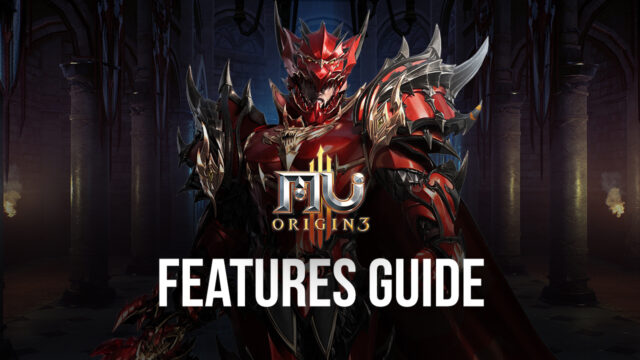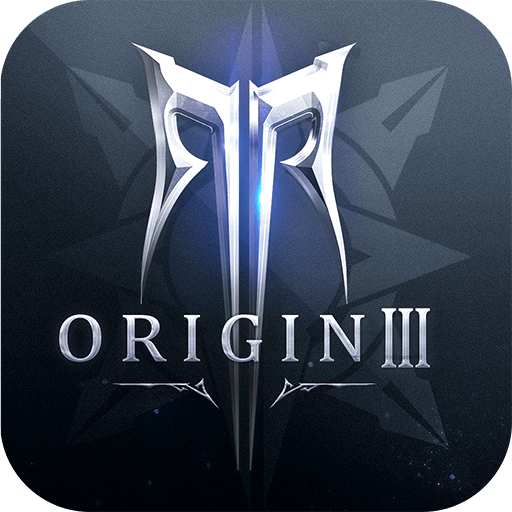 Spanning over 5 million square meters, the world of MU in MU ORIGIN 3 is one of the largest if not the largest fantasy universe ever seen in mobile MMORPGs. The FunFinger Limited title which is available as a free-to-play application on both Google Play Store and Apple App Store just saw its successful global release not even a week ago and has already crossed over 1 million downloads combined. The game is a direct sequel to MU ORIGIN 2 and aims to retain some of the successful systems of the previous title while implementing new and fun systems of its own in MU ORIGIN 3.
In MU ORIGIN 3, players take upon multiple hordes of demons that have invaded the fictional universe of MU, and the protagonist is chosen to defeat them and bring peace to the world. Despite the generic storyline, the game's features do spark a considerable amount of interest since it offers a diverse amount of PvE and PvP content which is expected from MMORPG titles, however, game modes such as 3v3 Arena, Guild V/S Guild, Cross-server battles, and much more and not regularly seen in mobile-based MMORPG's. Players can choose their favorite class among Swordsman, Mage, or Archer according to their play style and add their own unique twist to it. They can do this by building them according to their own choice and choosing their preferred skillsets.
MU ORIGIN 3 is not a light game but quite heavy to run which can cause lag and crashes on the smaller mobile devices, especially if it's a lower-end model. This happens due to the game making use of Unreal 4 Engine and using fluid animations to display the various abilities and skills in the game. It looks beautiful and pleasant to look at but can slow down your machine significantly. Playing MU ORIGIN 3 on your PC with BlueStacks using a keyboard and mouse is the recommended way for an optimized and lag-free gameplay experience.
Multi-Instance Manager to Enjoy Multiple Games
MU ORIGIN 3 is an MMORPG (Massively Multiplayer Online Role-Playing Game) title that takes place in the fantasy land of MU. Players take on the role of a destined or chosen one and follow his/her progression as they become stronger and defeat hordes of enemy demon forces. There are different types of quests waiting for the players namely, Main quests, Guide quests, personal growth quests, etc. Playing MU ORIGIN 3 actively can be very time-consuming and inefficient, especially for working professionals, who want progression without actively playing the game. Players can do so in MU ORIGIN 3 very easily as the game inherently supports auto-play where players can let the game itself in the background while you can enjoy other games or do your own work. This would not be possible on your smaller mobile device where you would have to keep the game open for the entire duration.
Using the Multi-Instance Manager tool which is in-built into the BlueStacks emulator, players can easily create multiple instances of the current emulator without the hassle of downloading the game titles again. Players can use these multiple instances to either play multiple accounts simultaneously in MU ORIGIN 3 or simply start playing another game in another instance while MU ORIGIN 3 runs in the other instance in the background.
Enhance the Quality of Gameplay using Keymapping Tool
MU ORIGIN 3 features a diverse amount of content and each of the content gets progressively harder as you level up your main character. At the higher levels of PvE content like Boss Evasion, Demon Tower, or in PvP game modes like 3v3 Arena and Cross-server battles, players will need to perform at the highest level which means executing the chain combos and using your character skills at the right timing precisely aimed at the right target. Such precision is not achieved with a small display and small controls of the mobile device. Players can use the popular Keymapping Tool which emulates the touch and tap action you would make on your mobile device into the press or hold of a key on your keyboard of your PC.
The Keymapping tool is located on the right-hand side of the emulator and can be opened by clicking on the "Gamepad" icon. Players can customize the key bindings which work faster and smoother compared to the slow mobile taps, helping players drastically improve their aim. Players can easily set up their desired key bindings to their usual locations on the screen as they would tap on the mobile screen. For example, in MU ORIGIN 3, players can bind the Key "A" to the basic attack button by selecting the area which is used for doing basic attacks in-game.
Use Eco Mode for RAM Optimization
As mentioned before, MU ORIGIN 3 is an MMORPG title that needs to be played for a long duration of time in order to collect more resources and get stronger. Players usually make use of the Auto-play feature when they are not actively playing the game to consistently make progress. They cannot multi-task on the single application handling capabilities of mobile devices and their progress can get halted. However, we have a perfect way around this situation if players want to multi-task while still making progress in MU ORIGIN 3.
Having a heavy game like MU ORIGIN 3 in the background of your PC can slow down your computer and can disrupt other tasks that you might be doing. Using BlueStacks Eco Mode, players can solve this issue as this mode will simply reduce the frame rate of your current instance of BlueStacks on which MU ORIGIN 3 is running, to free up RAM resources for your computer to allocate to other tasks and speed up your PC. Players can access this tool from the right-hand side of the BlueStacks emulator by clicking on the "Speedometer" button. Players can easily switch this tool "On" or "Off" at the click of a button as well as set their desired FPS of a single instance or all instances.
High FPS Mode and High-Definition Resolution
BlueStacks takes pride in its support for all of its titles and MU ORIGIN 3 is not an exception. Players can experience MU ORIGIN 3 at the highest FPS and highest resolution possible without noticing lags or frame drops using the High FPS and High-Definition features of BlueStacks.
Players can toggle the FPS settings to increase the Frame rate output by going to BlueStacks settings -> Performance -> Enable High frame rate. Players can further set their desired resolution by going to BlueStacks settings -> Display -> They can toggle with the different resolution and Pixel density settings to get their desired output.
Along with the above-mentioned features, there are several others that are available and being added to make your gameplay experience better and much more optimized while playing MU ORIGIN 3 on their PC with BlueStacks.