Game Guides
MU ORIGIN 3 Tips and Tricks for New Players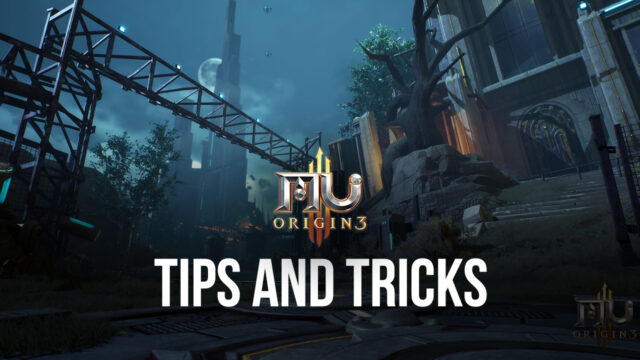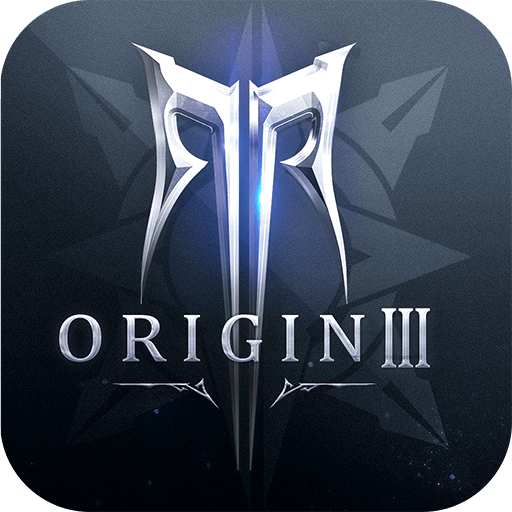 The latest installment in the MU ORIGIN video game series is none other than MU ORIGIN 3, which is developed and published for the global region by FunFinger Limited. Being the newest MMORPG title on the block, it certainly has garnered a fair share of attention from players interested in mobile MMORPG and the genre has been ever-evolving with new features and game modes being added. MU ORIGIN 3 makes use of the Unreal 4 Engine to display beautiful graphics and fluid animations for the joy of the players. In MMORPG titles, where the player has to grind for long hours in order to complete different quests and collect materials to get stronger, having good graphics and quality of life features matters a lot.
MU ORIGIN 3 is a content-rich game that features both PvE and PvP game modes of differing variety. The game is amazing for PvP lovers who love to display their skills and participate in gruesome warfare on the battlegrounds as it offers a variety of PvP game modes. The most advertised and talked about the game mode is the 3v3 Arena Mode where players team up in teams of 3 and fight the opponents who are also in a formation of 3. Players can duel live on any map of their choosing or randomized map and each map offers a different play style that the player has to adapt to in order to emerge victorious.
Various aspects of the game like the Guild V/S Guild also entice the player as they fight alongside their trusted partners in Guilds and devise new strategies to conquer enemy lands. Players can take part in inter-server battles which are quite rare to see in mobile-based MMORPGs but definitely a nice improvement to have since MU ORIGIN 3 has a large number of servers with each server having its own fair share of the player base. This makes these inter-server battles more competitive as players fight for their own server's glory and to rise in the rankings of the global leader boards. They also get their fair share of juicy rewards for placing at the top along with boasting rights to exude their dominance on the battlefields.
MU ORIGIN 3 is a classic MMORPG and as the name of the genre says, players role-play their characters in a fictional fantasy world of MU. It contains all the features to make the players interested and engaged in the immersive universe of MU where players can take on multiple types of quests like main quests, side quests, NPC quests, personal growth quests, etc. Players can get stronger the more they play and grind the different content available in the game like gear dungeons where players fight huge demon bosses and get rewarded when they are able to defeat them. Players can fight dungeon bosses alone or fight in a party where the loot gets divided among players.
In this article, we will be giving some tips and tricks for MU ORIGIN 3 which can definitely help new players in getting stronger and progressing faster in the early-mid game. These tips and tricks are according to our observation and players can take reference from them to get the best results.
Tip #1. Use Auto-Play when AFK
MU ORIGIN 3 is a grindy MMORPG that requires players to play the game for long durations of time. The entire world of MU which spans over 5 million square meters has been divided into several shards and each place is given a different name. Players can travel to these different places manually or using the teleport function using which players can instantly teleport to certain locations. Excluding some locations which do not support fighting, almost all of the other locations offer AFK auto-play fighting where players can continuously farm resources by killing mobs of enemies which spawn at minimal intervals of time. They can do so simply at the click of a button called "Auto" at the bottom right-hand side of the main menu.
Tip #2. Get More Magic Crystals
Magic Crystals are the free-to-play resources that players can accumulate and horde for a long duration of time. Magic Crystals are denoted by Green colored diamonds and are not to be confused with Blue Diamonds which are denoted by blue-colored diamonds. If players are not familiar with Magic crystals, they are that currency in MU ORIGIN 3 which is used in abundance to upgrade their gear, enhance traits, enhance skills of your character, and much more. Magic Crystals are primarily obtained from the Magic Crystals exchange which is given to players as they level up their characters. Players have a certain limitation as to how much Magic Crystals they can exchange using this method for free as, after a certain amount, it starts costing Blue Diamonds which is a more premium currency to exchange Magic Crystals.
Other popular methods include taking part in defeating the Boss Invasion where players group together to take on the server boss which drops a huge amount of Magic Crystals and legendary gear pieces. Players get rewarded based on the amount of damage they dealt to the demon boss and according to their rank. Players can take on this boss by challenging it 5 times per day. Make sure to maximize the returns by using all 5 tries in order to get a better rank and overall damage dealt. Players can also take part in the PvE content Demon Tower and climb the tower to gain juicy rewards, including Magic Crystals.
Tip #3. Do Not Forget the EXP Dungeon
EXP Dungeon is going to be your go-to dungeon when you will be actively involved in the daily gaming loop in MU ORIGIN 3. Like many other MMORPGs, getting more levels is never a bad thing and it only makes you stronger. Players not only increase their overall CP (Combat Power) but also unlock a variety of content according to their levels. The systems in MU ORIGIN 3 are very well meshed to unlock and make you stronger as you level up. You cannot skip these steps but certainly, make use of the EXP dungeon to unlock these systems faster by leveling up faster.
For example, at the beginning of the game players do not have any way to level up or get stronger other than completing the tedious main quests. Players can unlock EXP dungeons at level 30 and increase their pace of leveling up by completing them daily up to a maximum of 3 times per day. These hardly consume 5 minutes per run but give a huge amount of player experience. We recommend doing this in the early game to get to Level 52 so you can unlock enhance equipment system and get to become stronger.
Tip #4. Enhance your Equipment
Enhancing equipment is one of the surest ways to get stronger but many players tend to overlook this system. This system unlocks after a decent of grinding around level 52 and also has a very short tutorial to explain the complex system which we feel isn't sufficient. Enhancing equipment can be done by clicking on the "Forge" button which is located on the left-hand side of the features menu. Players can further see different types of systems associated with Equipment to make them stronger. The most used function called Strengthen uses a separate currency called Blessing Crystals and Soul Gems to enhance your equipment.
The higher the rarity and value of the equipment, the more resources it requires to be enhanced. Enhancing equipment directly increases its base stats and can provide a drastic improvement in your overall player CP.
Tip #5. Do not forget to Allocate Points
This tip might be the most forgotten aspect of MU ORIGIN 3 that is not at all covered in the tutorial of the game. As players increase their player level, they will accumulate a certain amount of Allocation points which they can allocate to different attributes and stats of the character to make them stronger and increase the overall CP.
There are 4 different types of allocation attributes that exist in MU ORIGIN 3:
STR

– This is the strength attribute and each point in this attribute increases Accuracy by 1.

INT

– This is the Intelligence attribute and each point in this attribute increases Magic Attack by 1.1 and increases Magic Damage by 0.005%.

DEX

– This is the Dexterity attribute and each point in this attribute increases the Evasion level by 1 and increases Excellent Strike by 0.005%.

STA

– This is the Stamina attribute and each point in this attribute increases MAX HP by 60 points, Physical Damage, and Magical Damage exemption by 0.005%.
Coming from the MMORPG genre, MU ORIGIN 3 needs to be played for long durations of time to get stronger and complete various quests assigned to the player. Making use of the Unreal 4 Engine, MU ORIGIN 3 is not a light game as it also boasts a full HD resolution of 1920×1080 as well as a 60 FPS configuration for all devices. To enjoy MU ORIGIN 3 at the highest resolution without experiencing lag or crashes, playing on a bigger screen of your PC with your keyboard and mouse via BlueStacks is highly recommended!