Game Guides
TikTok on PC – How to Install the Most Popular Video-Sharing Social Network on PC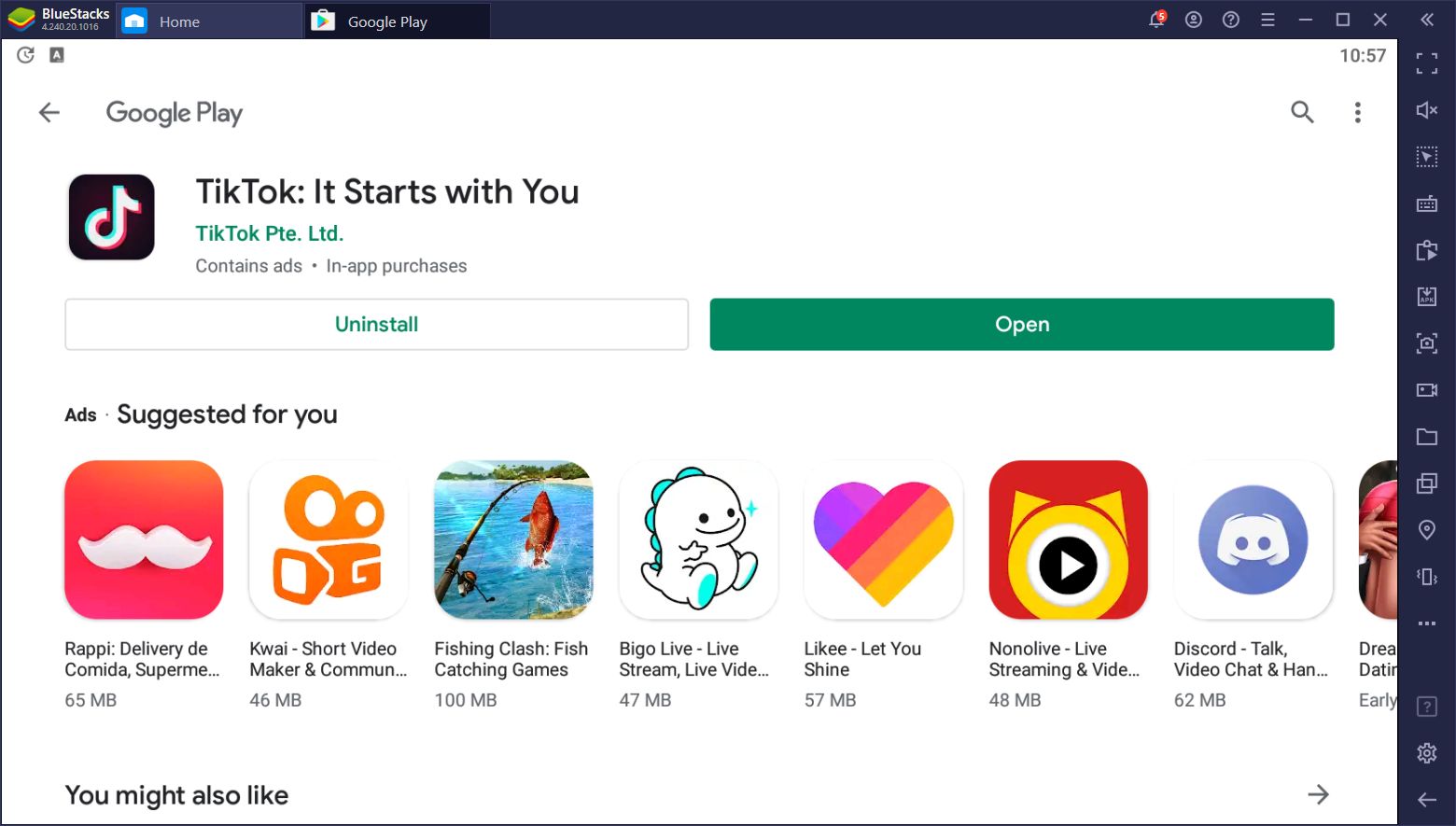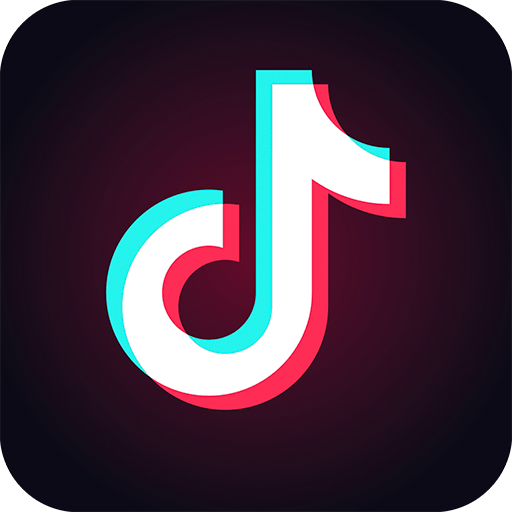 In the onset of the current pandemic, many industries were affected; most of them negatively. However, some markets actually saw improvements as users turned to other ways to keep themselves distracted during the long months of lockdown, and the gaming industry is one of the markets that blew up because of this.
Social networks, however, also saw a massive increase in engagement as users would turn to recording and livestreaming themselves doing all sorts of fun activities from their homes. TikTok is one of the titans that exploded in popularity in the past few months.
Released in 2016 by the Chinese developer ByteDance, TikTok is a social network with a simple concept: Users would get to record themselves dancing to music, lip syncing, or engaging in shenanigans alone or with friends, in clips that could last from 3 to 60 seconds. While it enjoyed moderate success shortly after launch, it wasn't until the company's merger with the other popular music app, Musical.ly, that it started raking in the big crowds.
And the rest, as they say, is history.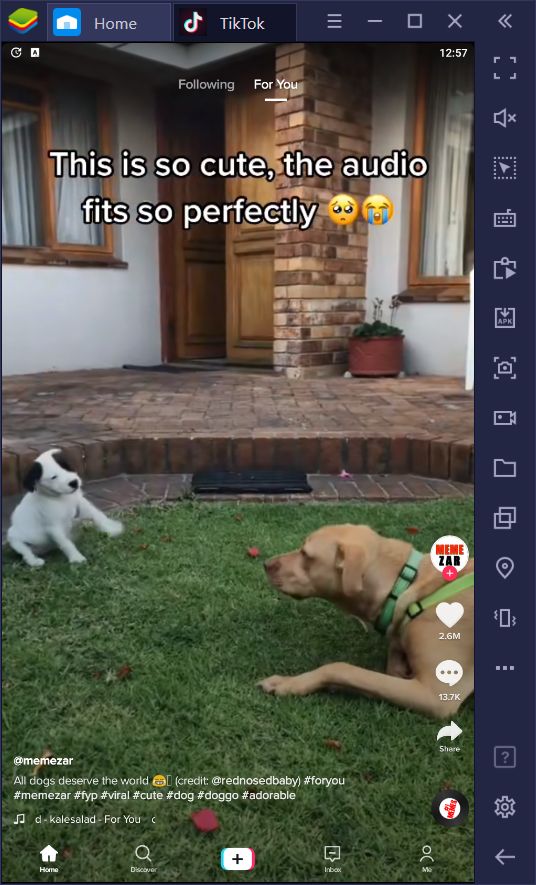 Suffice to say, TikTok is one of the best ways to pass the time by simply watching clips and laughing with your favorite creators, or to record yourself doing whatever you want to engage with your followers. And you can do this virtually anywhere from the comfort of your phone. As long as you have access to a mobile network, you can use TikTok.
However, while most of us would prefer using our phones for an app like this one, we would also like the option of browsing it on our PC. After all, if we're relaxing at home, we enjoy browsing social media on our gaming PC instead of our phones. Sadly, unlike Instagram, Twitter, and Facebook, all of which have decent browser versions, TikTok's web client leaves a lot to be desired, especially when it comes to recording and uploading new content.
Luckily, there's a way to get access to all the functionality of the mobile version of TikTok on PC, with only just a few clicks.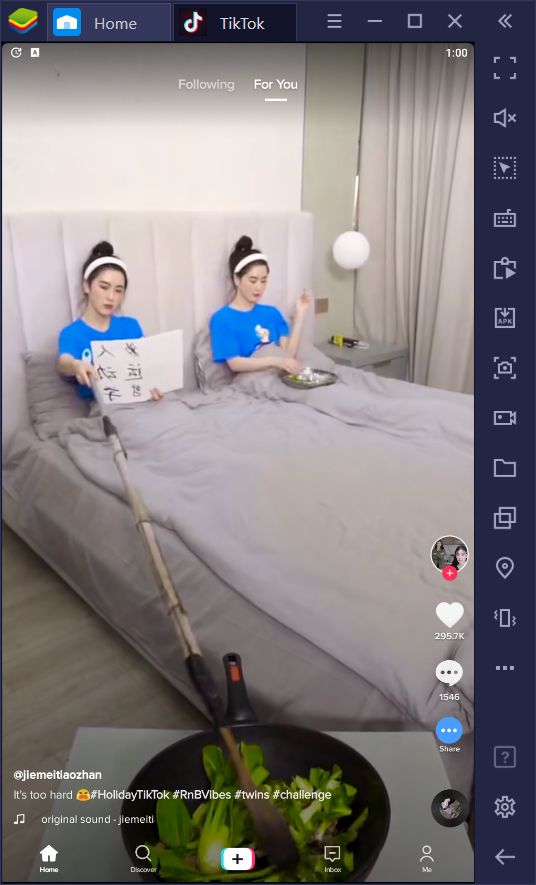 How to Install TikTok for PC
In order to enjoy the world's most popular video-sharing social network on your computer, you simply need to install BlueStacks, our powerful Android emulator. To this end, please follow these easy steps:
Navigate to our website and download BlueStacks. Run the installer and let it finish, and the emulator will launch automatically.
Once it has booted up, use the search bar on the top right to browse for TikTok.
Click on the app's portrait in the search results to go to its Play Store page, and install it as you would with any other app on your phone.
After installing the app, you can find its icon on the BlueStacks home screen. Click on it to launch it.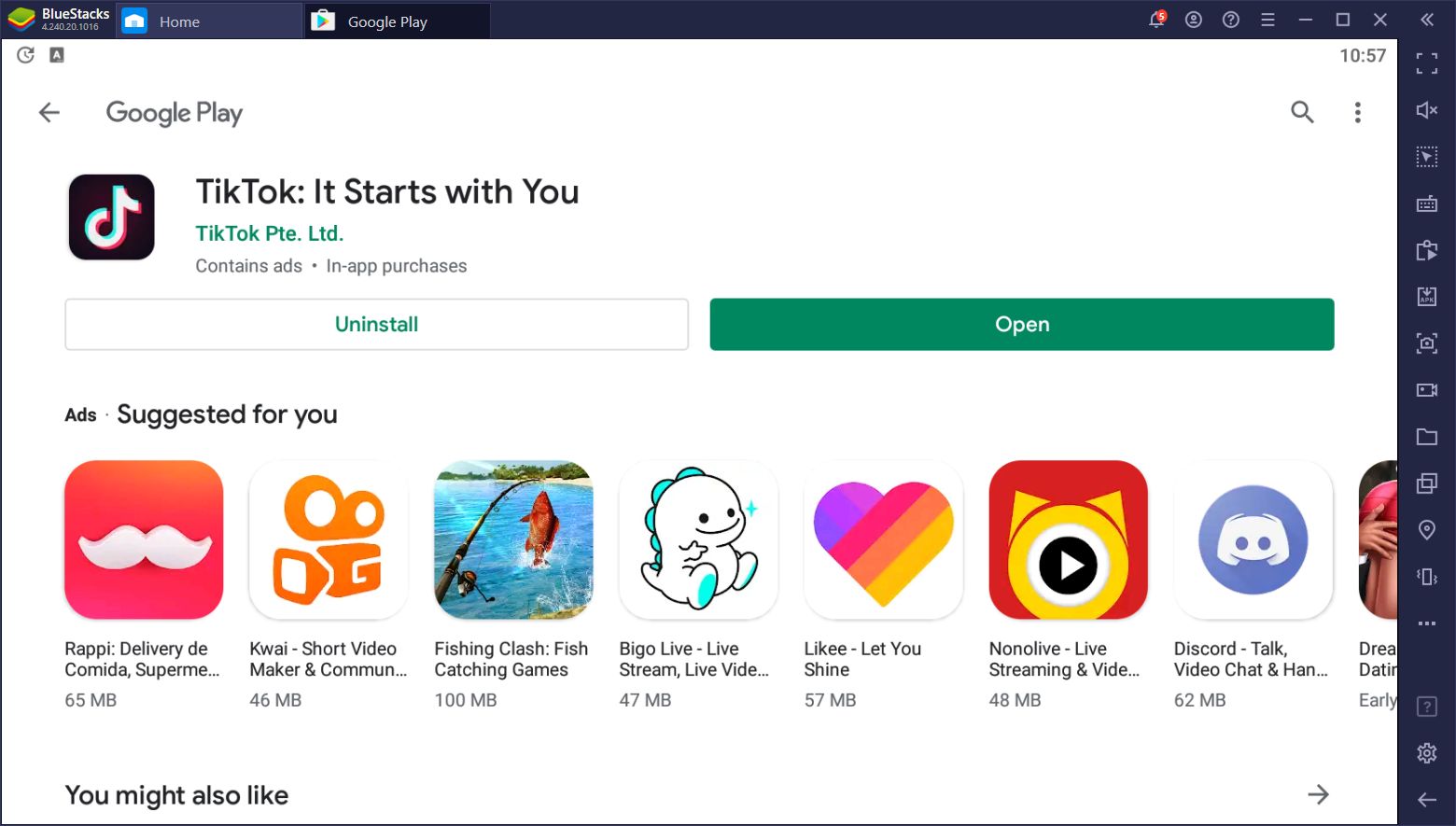 Afterward, you simply need to login with your account, and you'll have access to all your content, your feed, and every single feature of the mobile app, but on your computer. You can even hook up a webcam and microphone to your PC and create some awesome content straight from the comfort of your chair.
Keep in mind that, by using TikTok for PC on BlueStacks, you'll also have an easier time creating, editing, and uploading videos. In this sense, you can always record your content, edit it with your favorite software, transfer the file to BlueStacks via the Media Manager, and upload it to TikTok directly, instead of having to record and edit your clips in the app itself. With the BlueStacks Recorder, you can even capture your best moments in your favorite games, and share them directly on TikTok afterward!
Let us know if you have any questions about the installation process in the comments below, and we'll get back to you ASAP!