Game Guides
Guide to Weapons and Environment in My Friend Pedro: Ripe for Revenge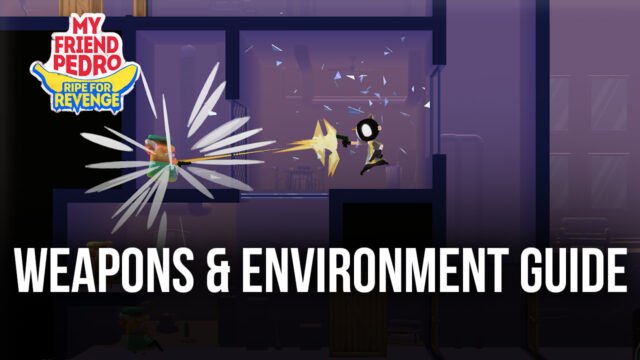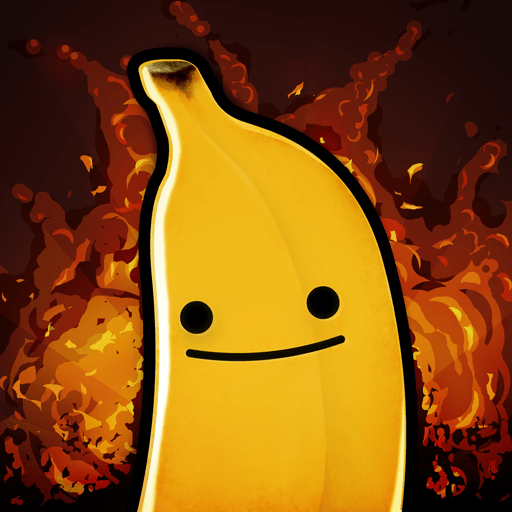 The levels of My Friend Pedro: Ripe for Revenge contain a variety of weapons as well as objects that allow you to be creative in taking down enemies. In this guide, we'll be discussing all the weapons and environmental objects in detail to not only let you know in advance when you will encounter them but also help you understand how to use them effectively in the game.
Weapons
There are a total of five usable weapons in My Friend Pedro: Ripe for Revenge and these are: the pistols, SMGs, shotgun, assault rifle, and rocket launcher.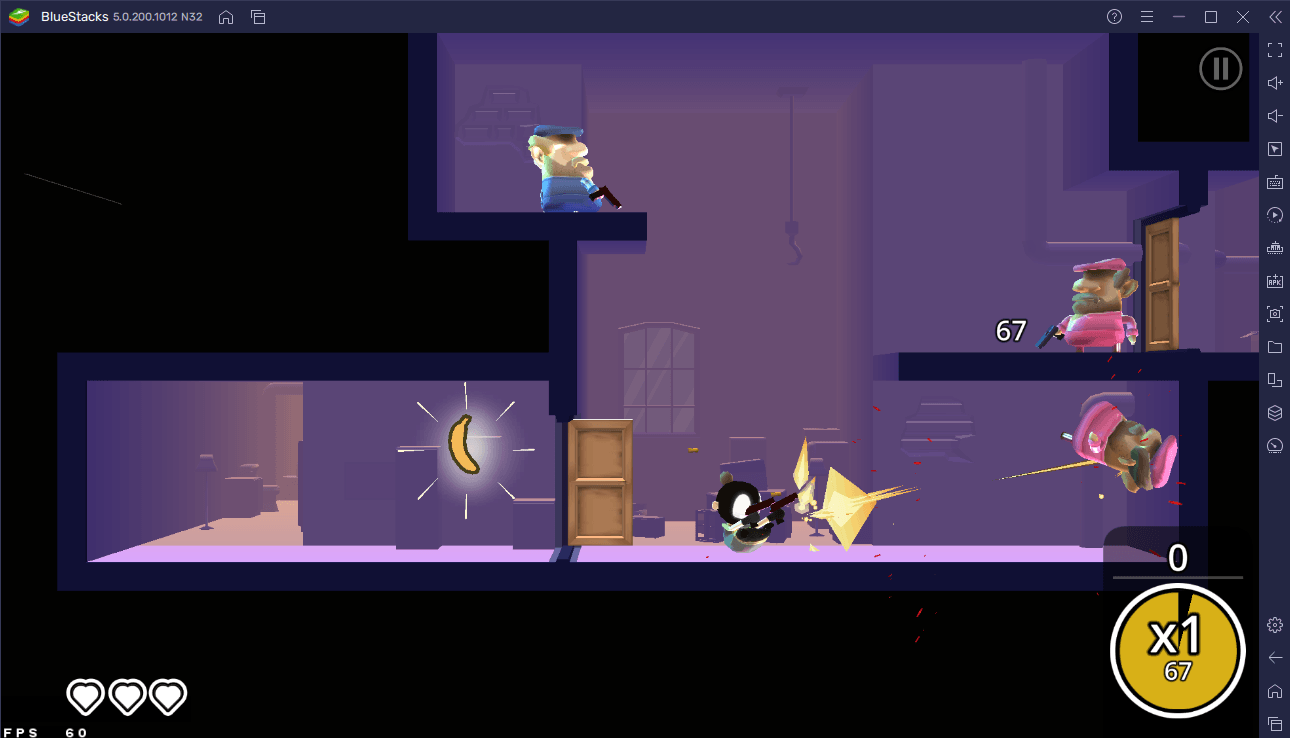 Dual-Wielded Pistols – Old Town, Level 1
This is the protagonist's default weapon, and the pistols also have unlimited ammo. Despite wielding two pistols, left-clicking the mouse once will always count as shooting one bullet only. To effectively kill enemies with the pistols, you will need to left-click your mouse rapidly until the enemies go down. Moreover, due to the pistols' relatively low fire rate, you must prioritize killing enemies who are quickly about to shoot you (marked with a red circle) and then hastily but accurately aim and shoot to the next ones. Accuracy is key in mastering the pistols and you can practice it by completing levels by only using the pistols.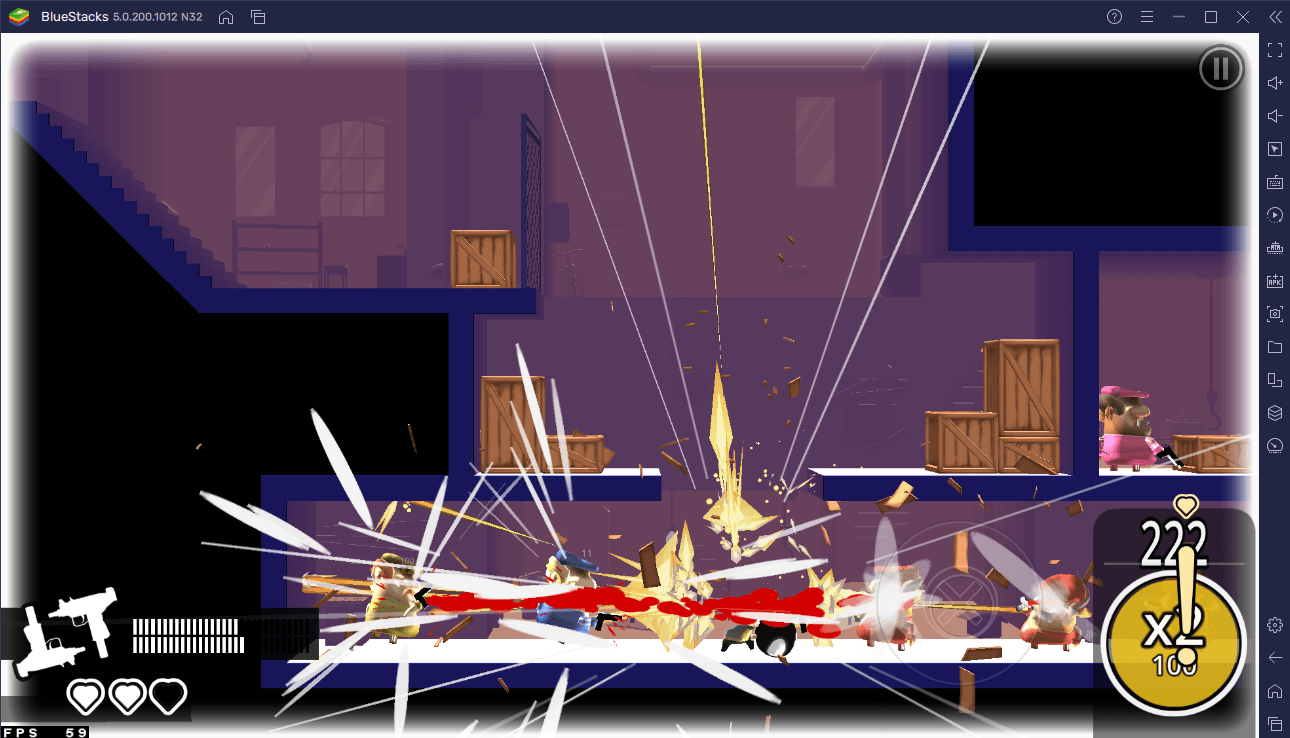 Dual-wielded SMGs – Old Town, Level 9
The submachine guns are the first automatic weapons that you will encounter in the game. They are very versatile in killing enemies as one click shoots enough bullets to kill an enemy with three hearts. Each SMG contains 30 bullets and left-clicking expends bullets from both SMGs. The fast fire rate of the SMGs makes it easy to run out of ammo quickly so you must be wary of your ammo counter. You can also kill more than two enemies with the SMGs with one click if the enemies are aligned together, and the bullets' path go through them in a straightly.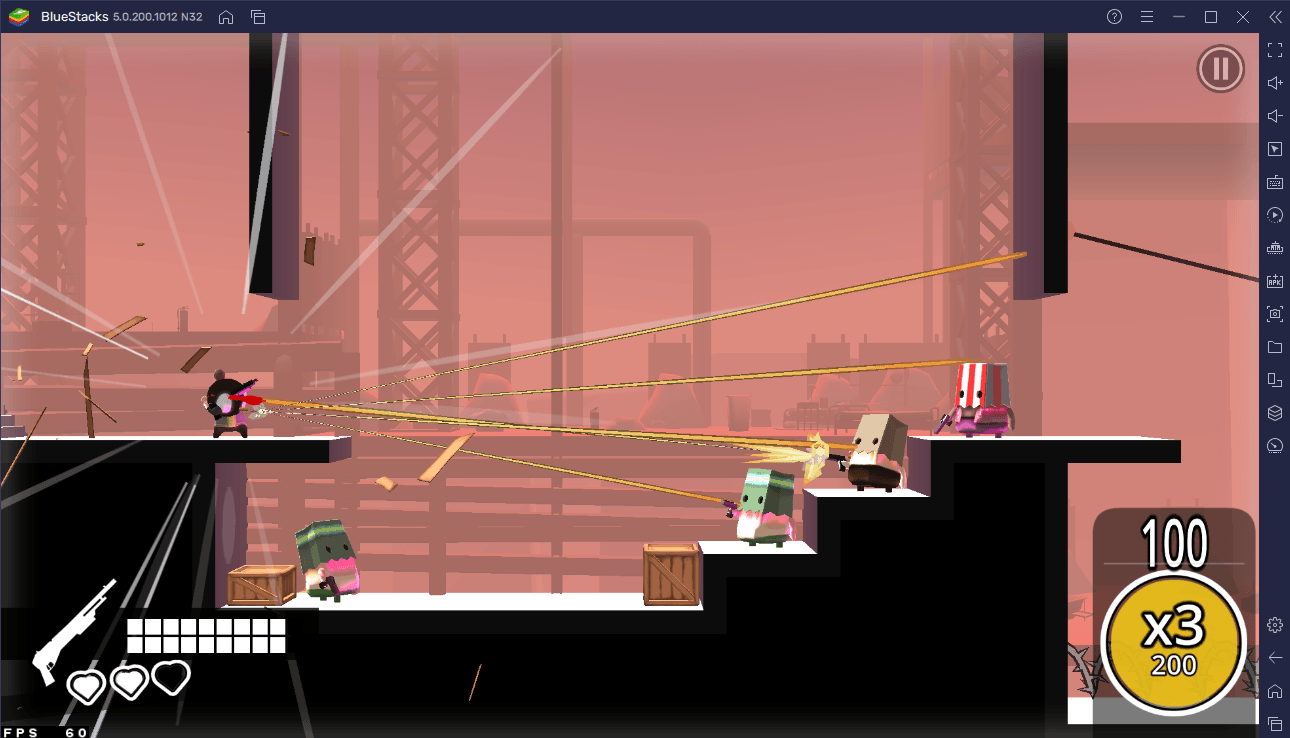 Shotgun – District Null, Level 17
The shotgun has a wider range of damage compared to the other weapons. Upon shooting the shotgun, one shell releases four pellets which are then evenly spread. The shotgun has 20 shells in total. To use the gun effectively against a group of enemies, you must always aim and shoot at the middle of the group. So, if there are three enemies lined up together, you must jump over them and shoot the middle enemy to kill all of them with just one shell.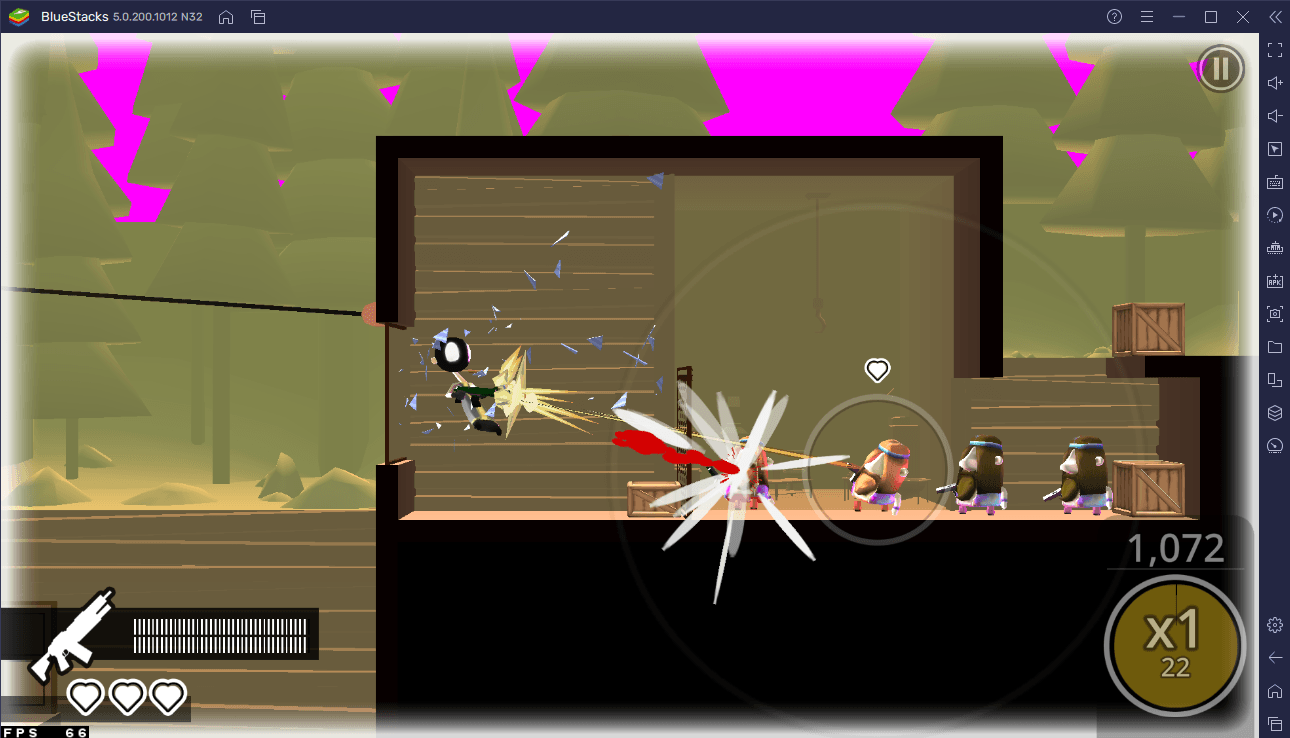 Assault Rifle – Fortified Forest, Level 25
The assault rifle is essentially a better version of the SMGs as it also has a high fire rate but has more ammo (80 bullets in total) and kills enemies with up to four hearts in one click. Like the SMGs, the assault rifle can also kill more than two enemies concurrently as long as the bullets' direction is correct.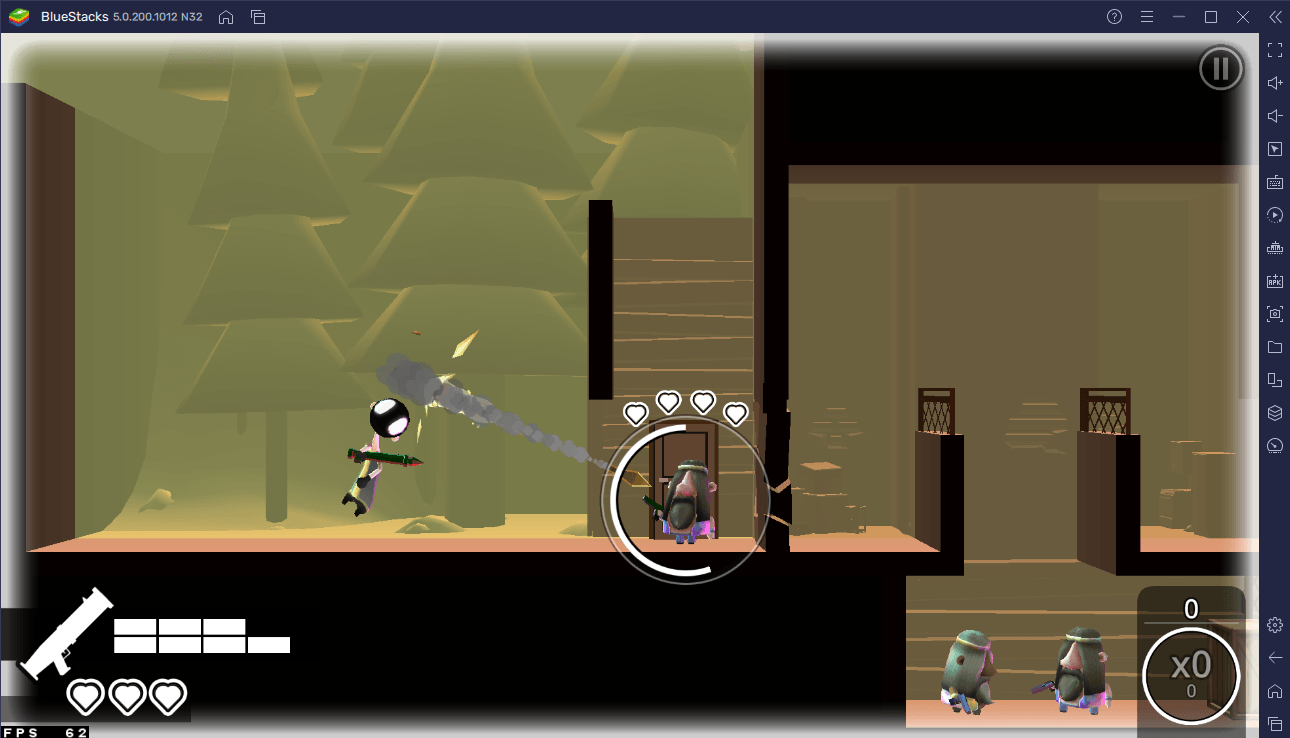 Rocket Launcher – Fortified Forest, Level 31
The Rocket Launcher is the most powerful weapon in the game as it can not only obliterate multiple enemies instantly, but it can also demolish destroyable walls (walls that have large cracks). However, the launcher only has 8 rockets so you must make every shot count when you have it equipped. It is also important to note that the rocket's explosion can damage the protagonist if they are too close. You need to be careful when shooting the launcher as getting damaged by its explosions can terminate the score multiplier and also decrease half of a heart.
Obstacles and Tools
Each level becomes more complex as you progress in My Friend Pedro: Ripe for Revenge. The things that contribute to the complexity are the various objects in the environment that you will either must use or avoid when traversing through the level.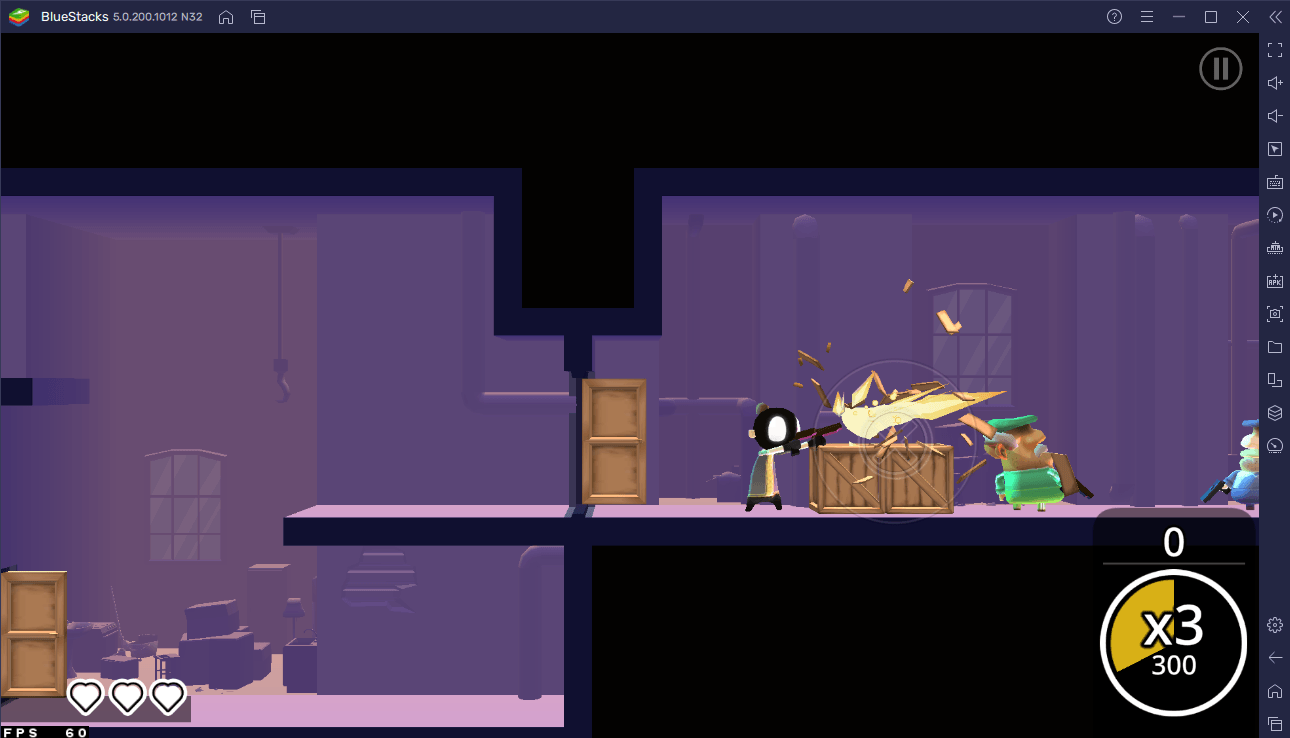 Crates – Old Town, Level 1
Wooden crates are the simplest obstacles in the game. They usually block your path but they can also act as an additional height that you can use to reach higher areas. Destroying a crate can be done by shooting them with any weapon.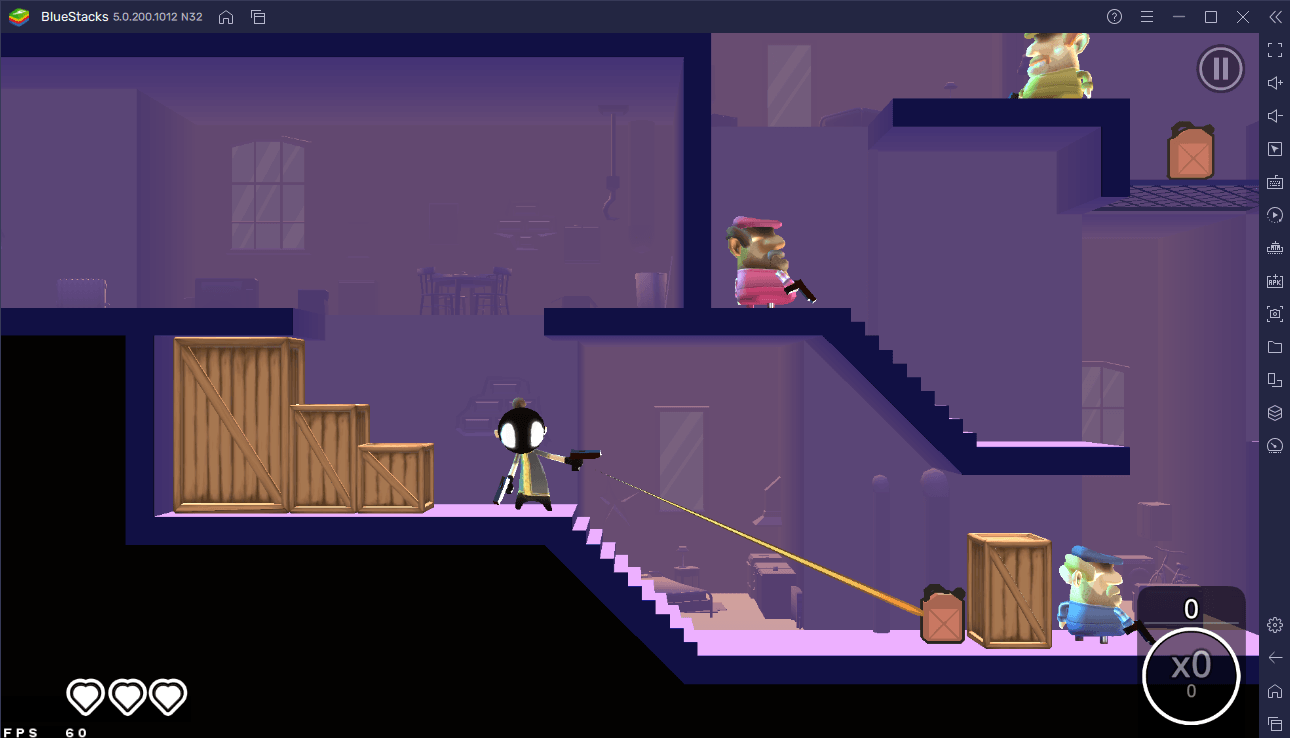 Gasoline Canister – Old Town, Level 5
The gas canister is used to destroy walls that have noticeable cracks. Shooting the canister will ignite an explosion which will not only demolish the wall near it (as well as crates) but also kill enemies who happen to be near it as well. But keep in mind that the explosion can hurt the protagonist too.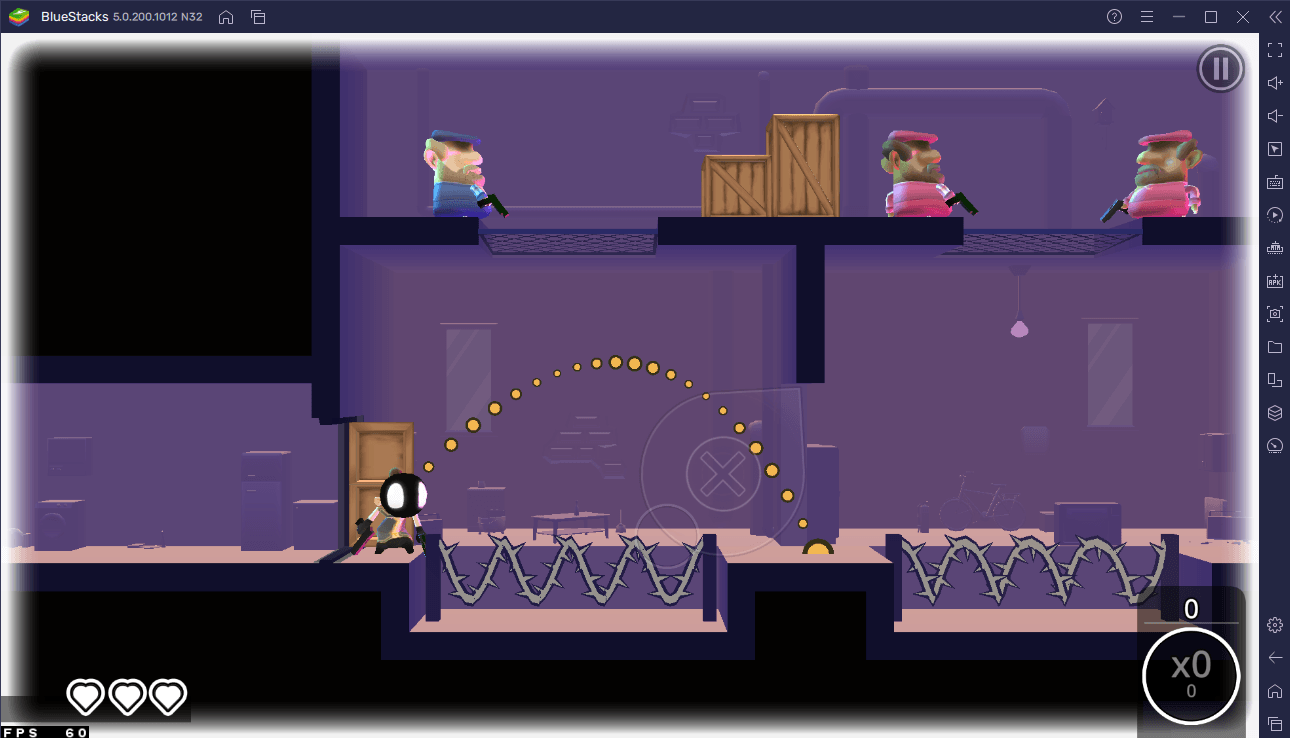 Barbed Wire – Old Town, Level 7
Barbed wire is the most dangerous obstacle in the game. Touching the barbed wire will deplete half a heart and it will keep doing so unless the protagonist moves out of it. Be wary of barbed wire whenever you are planning a jump or a slide.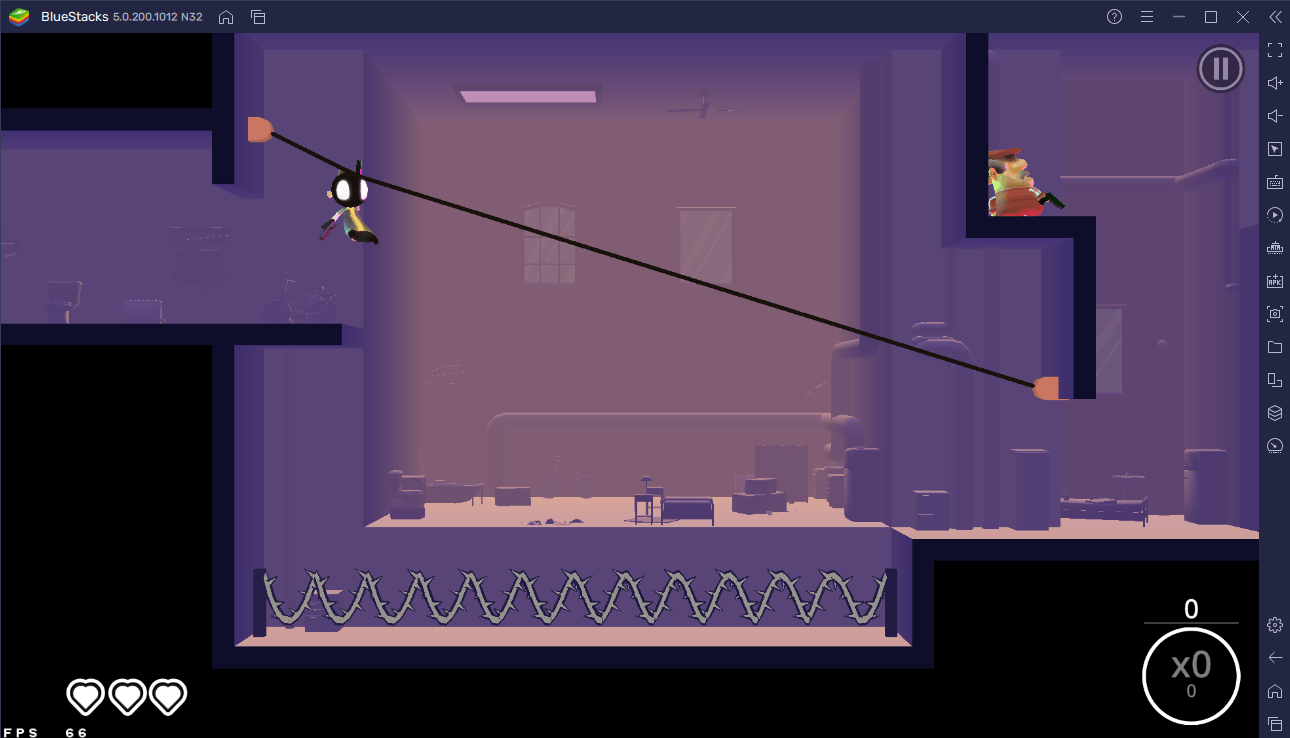 Zipline – Old Town, Level 10
Ziplines can be used to breeze through a level. You can know which direction a zipline is heading towards by looking at the angle at which is it set up. While moving on a zipline, you can use your weapon and you can also jump to either another zipline, to a wall, or to the ground.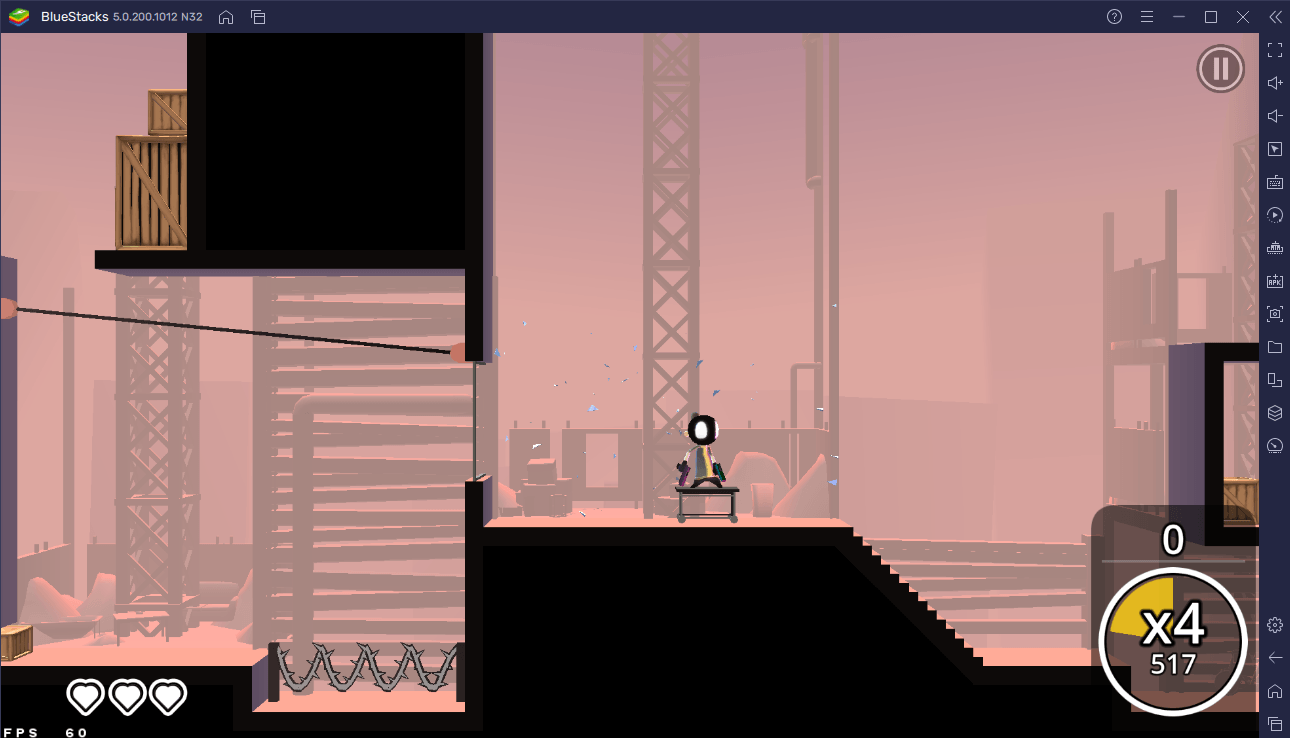 Cart – District Null, Level 13
The protagonist can ride on a metal cart to course the level. You cannot control the cart's directions and its movement will be terminated when it crashes to a wall.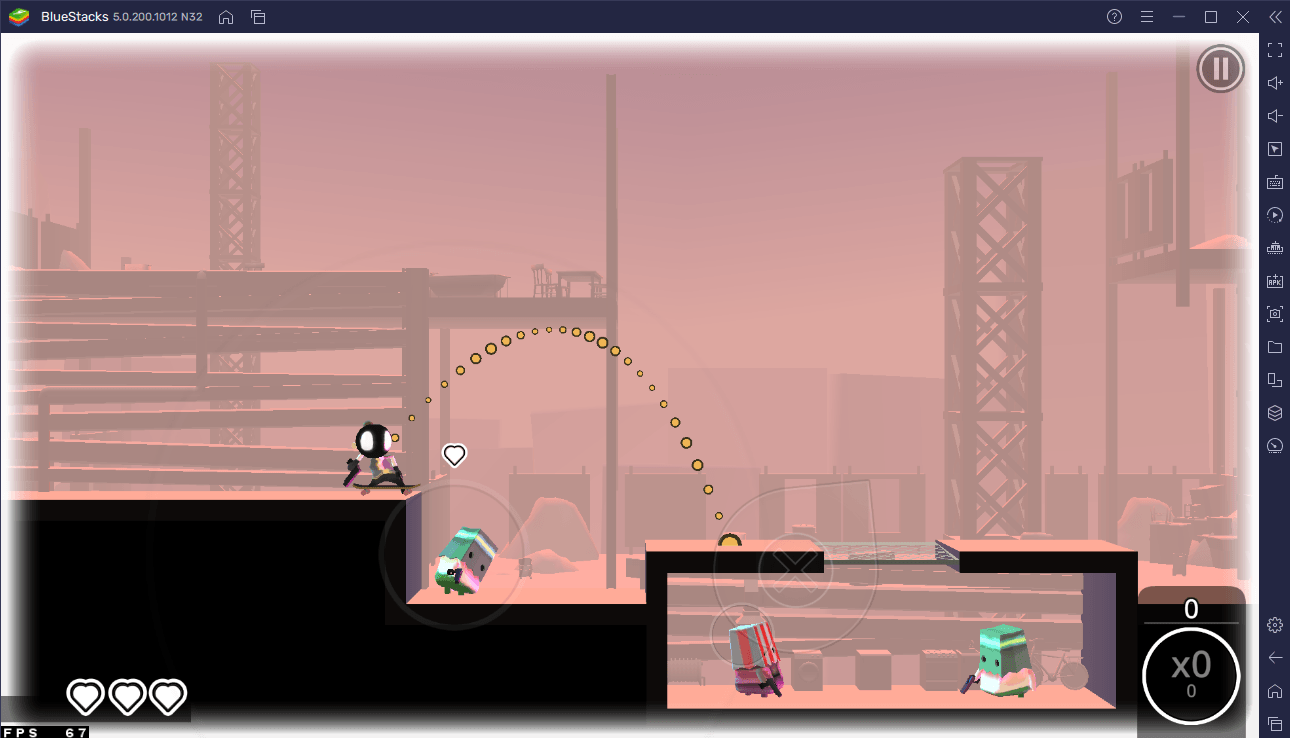 Skateboard – District Null, Level 15
The skateboard works similar to the cart except that this time you can technically control its movement. You can jump to higher areas while riding a skateboard; however, you cannot climb walls with it as the skateboard will be dropped.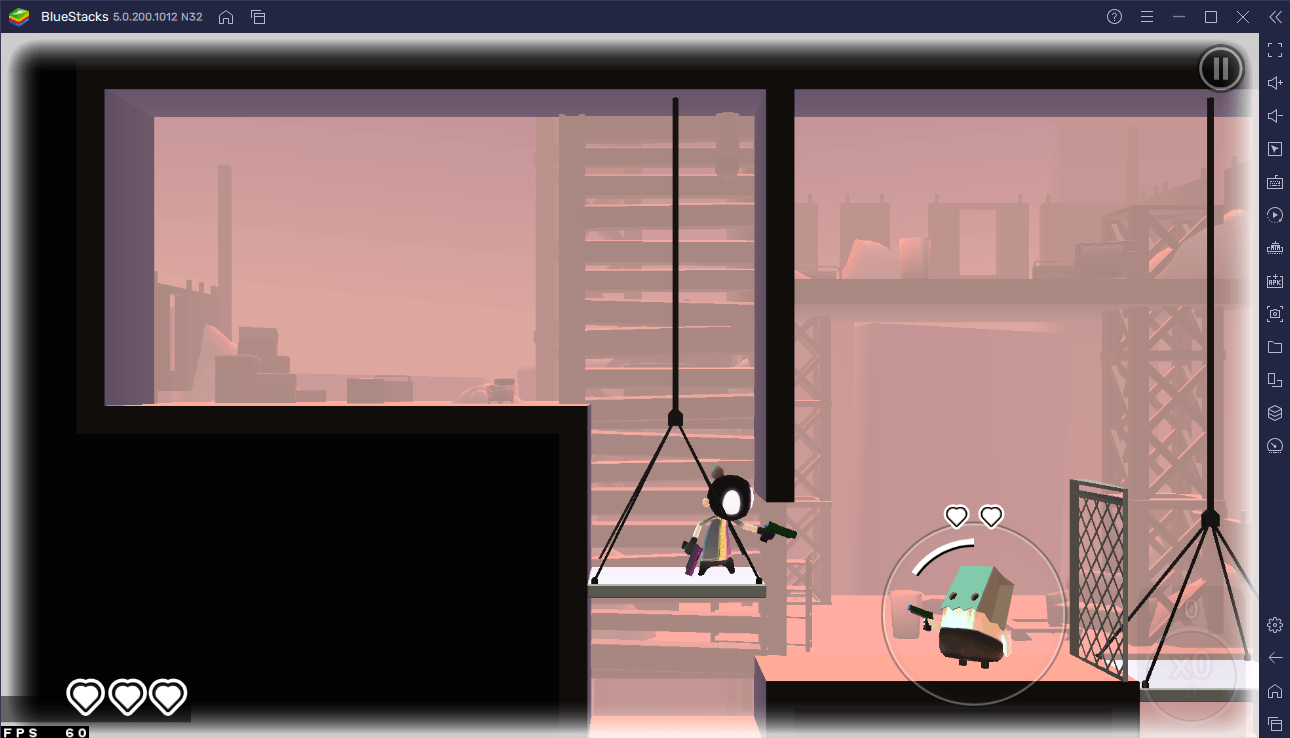 Lifts – District Null, Level 16
Stepping on this horizontal lift will bring the protagonist down until it reaches a certain point. Upon stepping off the lift, it will go back up to where its original position.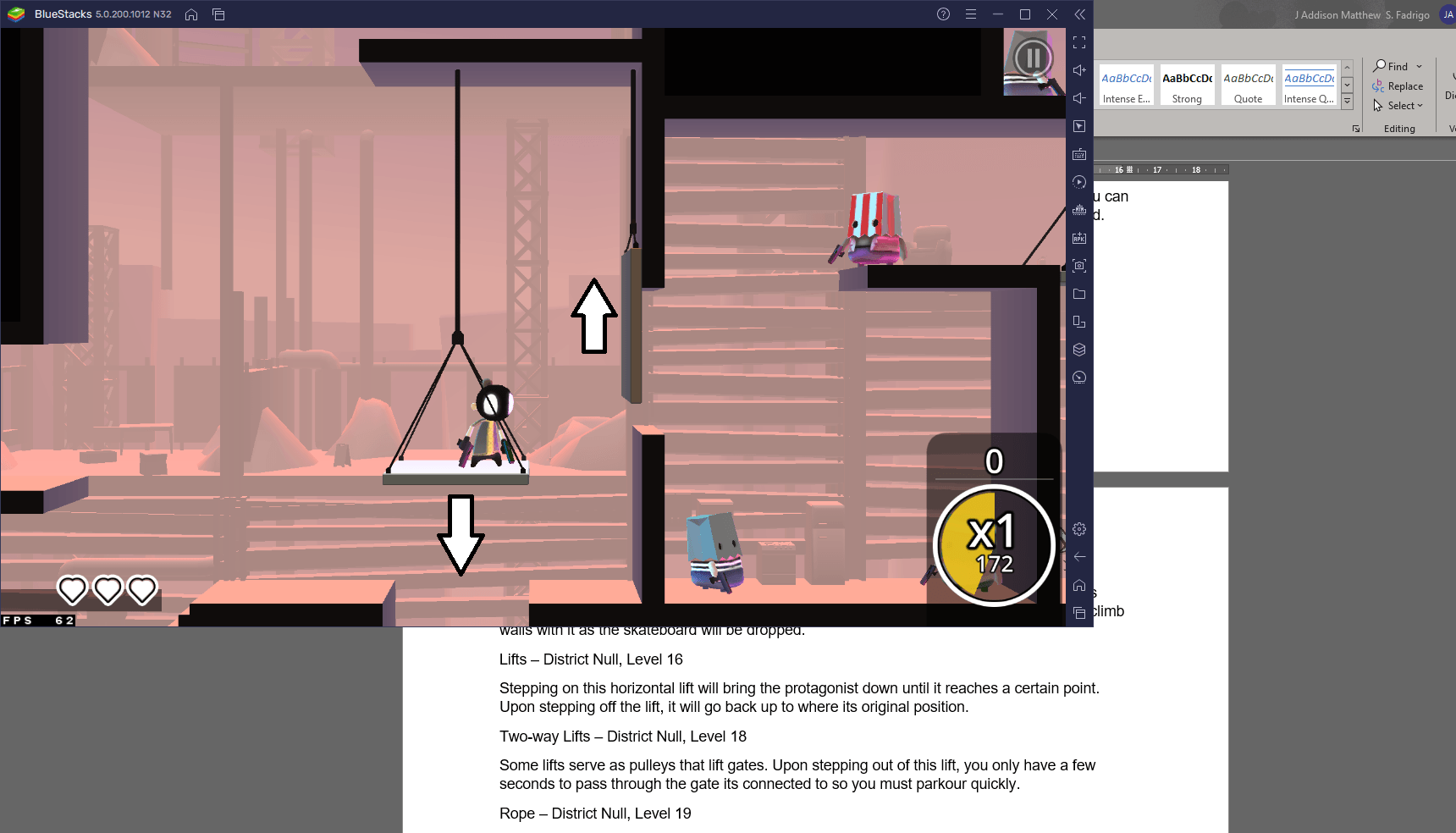 Two-way Lifts – District Null, Level 18
Some lifts serve as pulleys that lift gates. Upon stepping out of this lift, you only have a few seconds to pass through the gate its connected to so you must parkour quickly.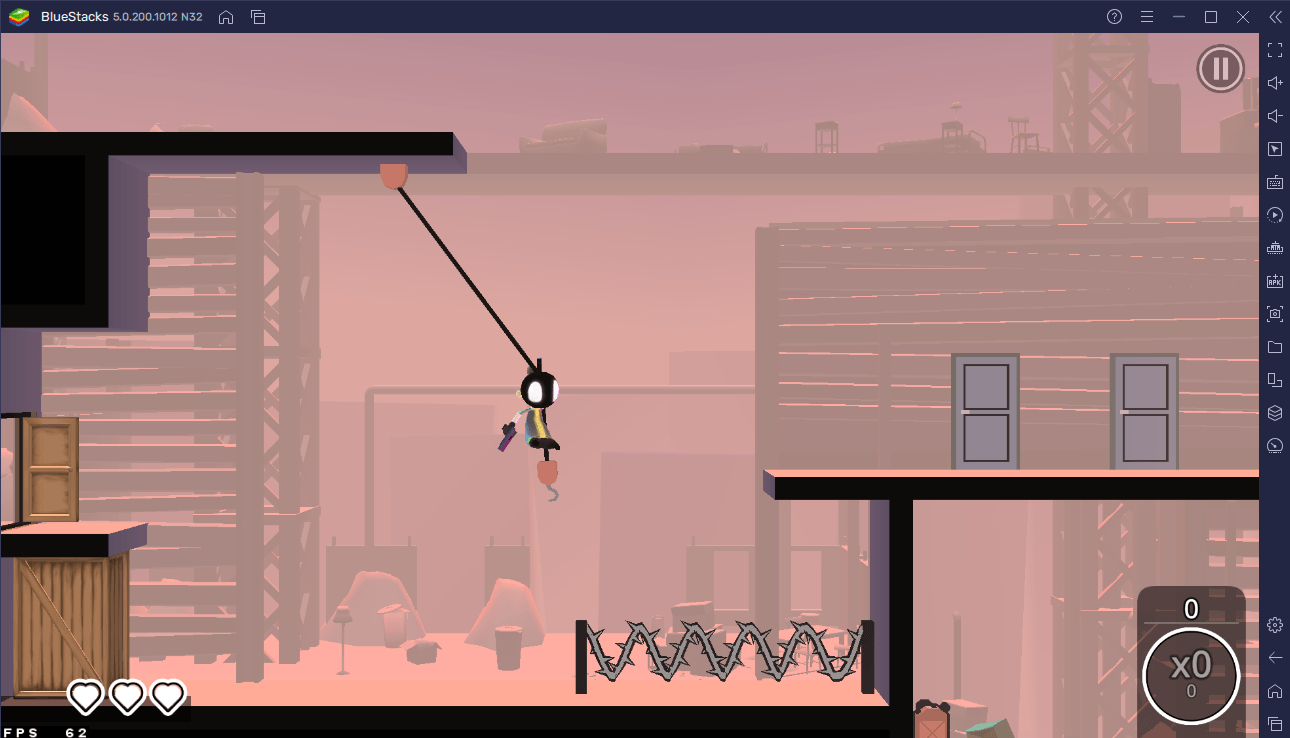 Rope – District Null, Level 19
The rope acts as a swing that you can use to reach far platforms.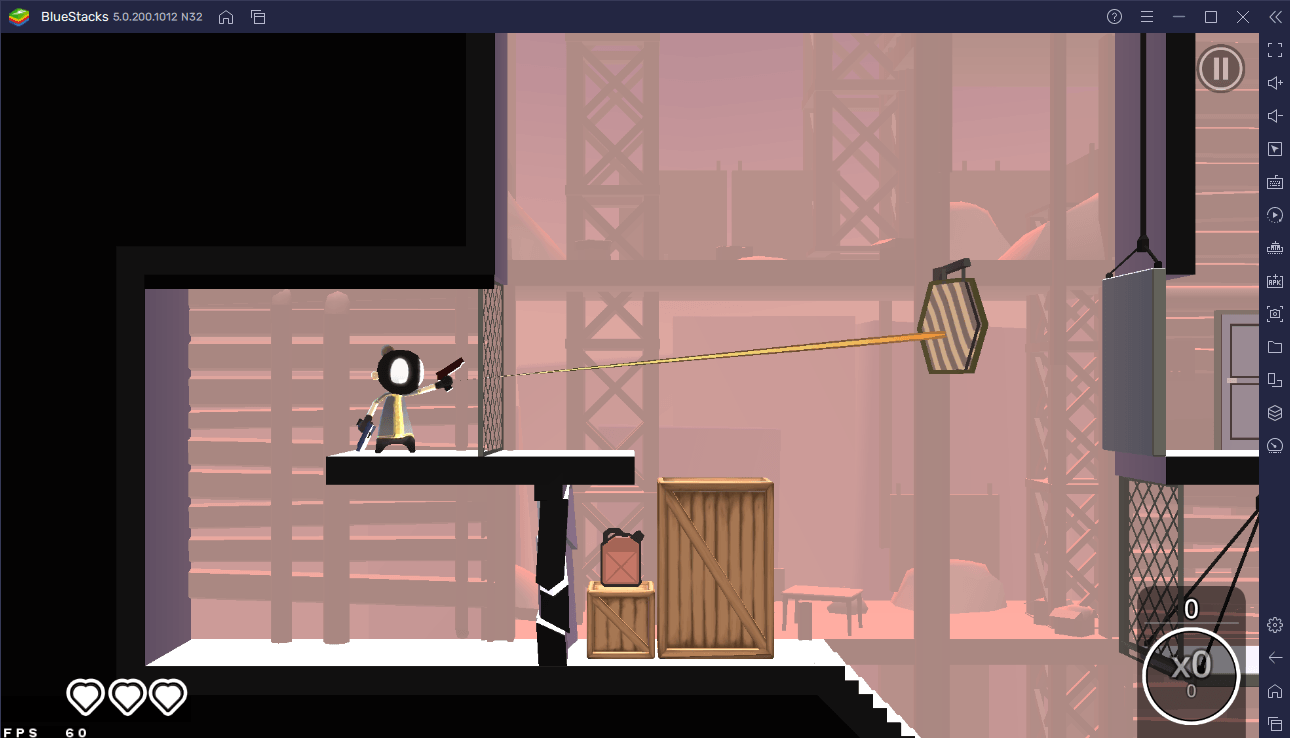 Metal Sign – District Null, Level 20
Some enemies or objects cannot be shot at because there are walls that block the bullets. However, you can instead shoot this metal sign to ricochet your bullets into the enemies or objects that you want to shoot.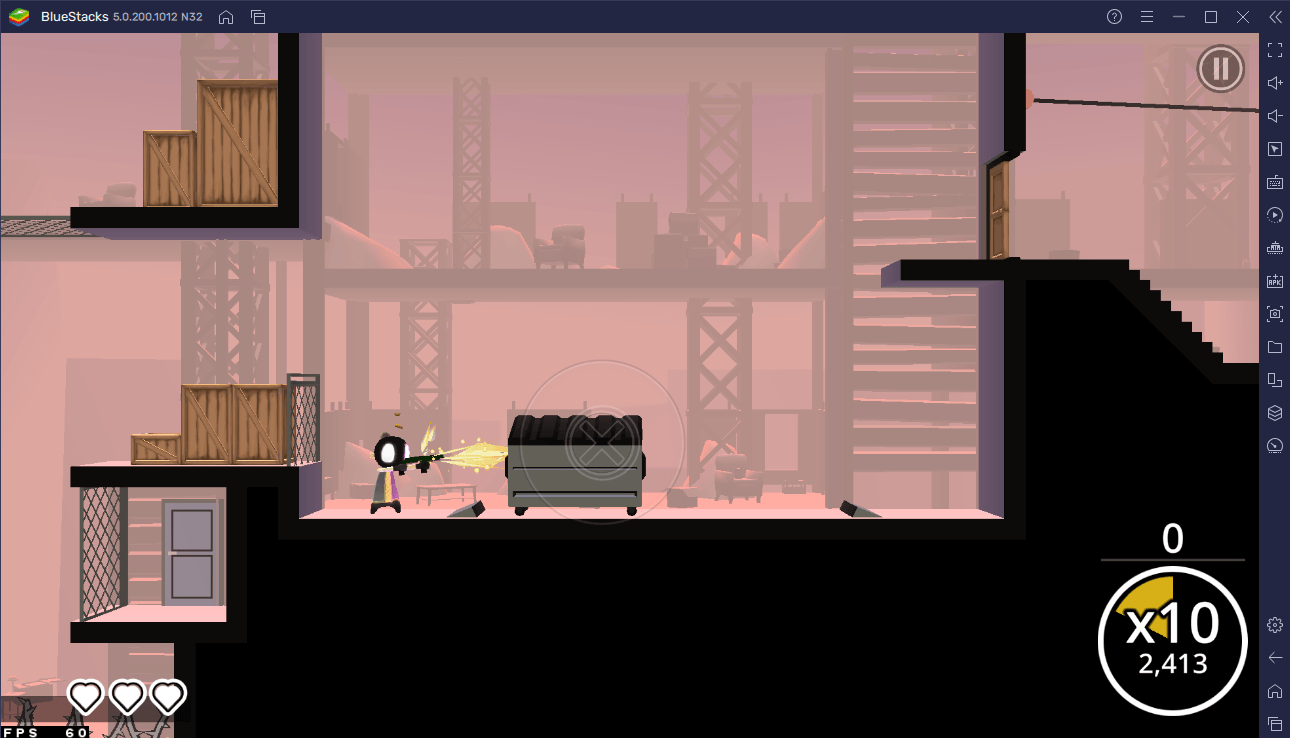 Dumpster – District Null, Level 21
The dumpster can be used as additional height to reach high areas like the crates. However, dumpsters can be moved somewhere else by shooting at them.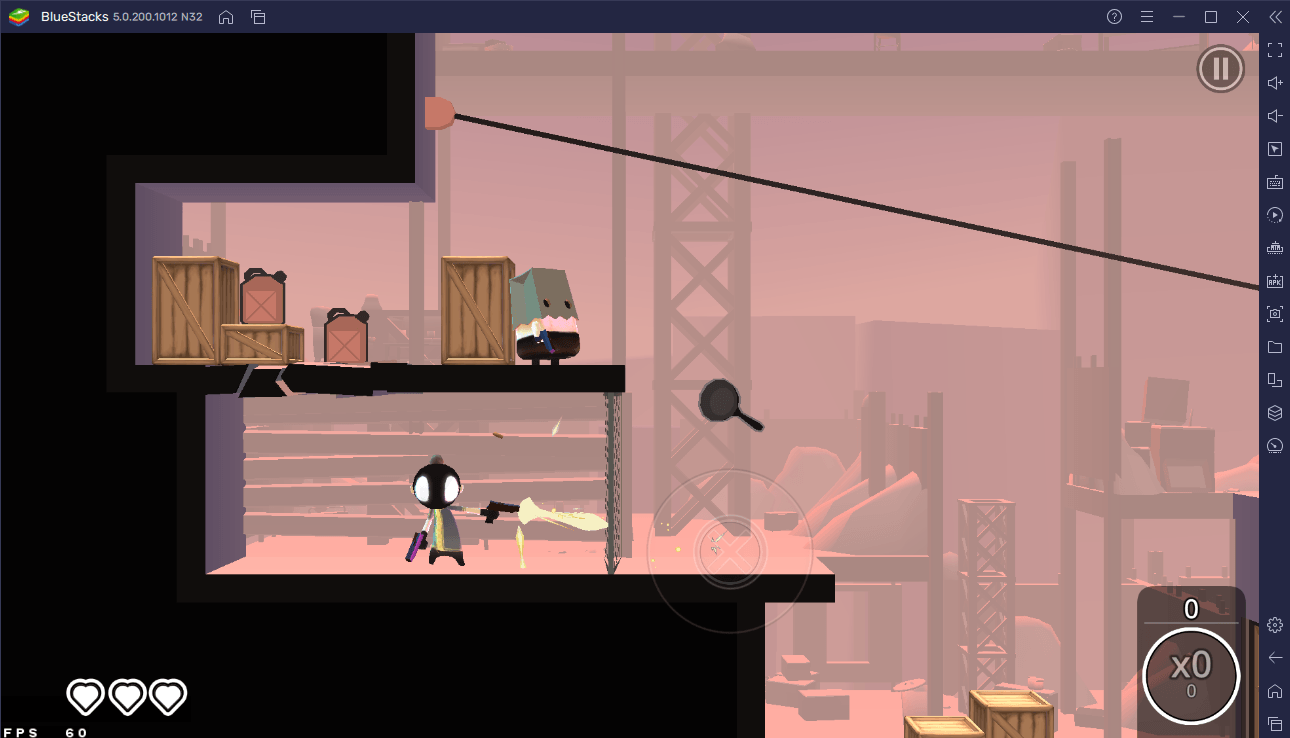 Pan – District Null, Level 22
The pan functions similarly to the metal sign insofar as it can also ricochet bullets and lead them towards enemies or objects. You must shoot the pan first from the ground to launch it to the air. Once it is mid-air, you must then accurately keep shooting at it until all enemies are taken down.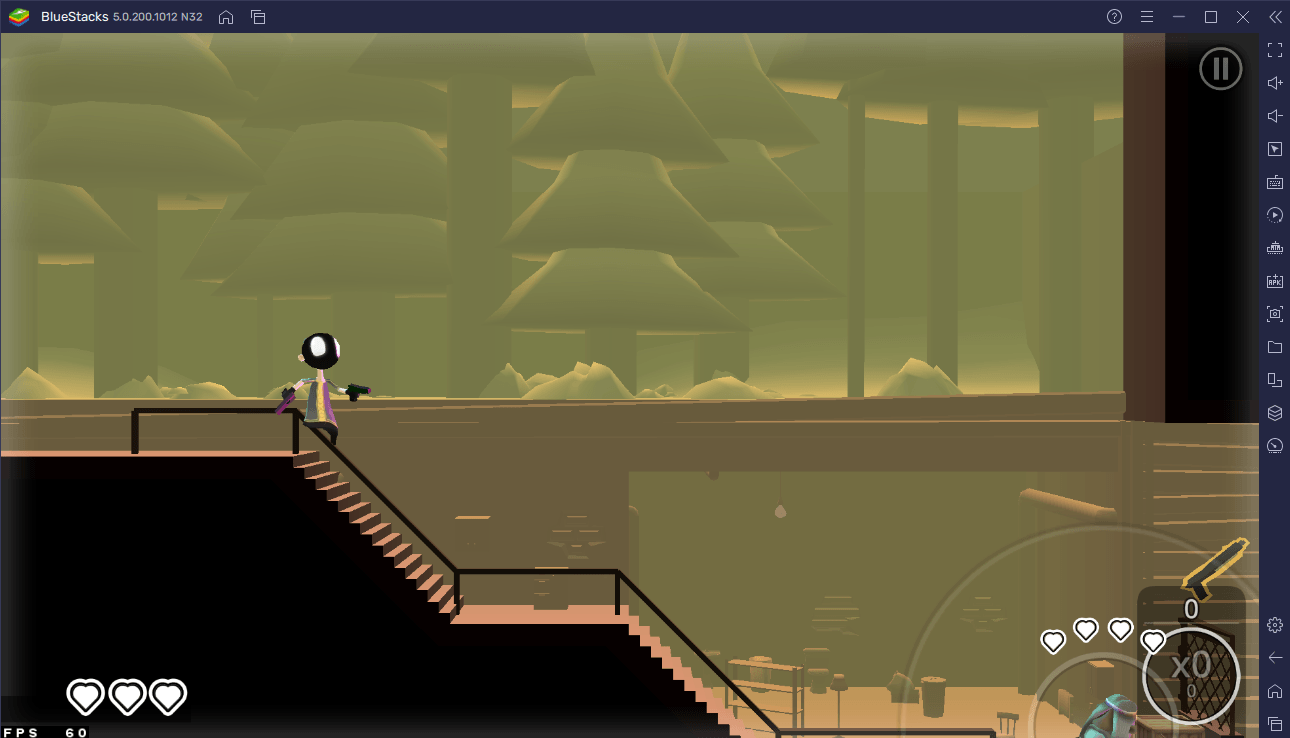 Railing – Fortified Forest, Level 26
Like the skateboard and the cart, the protagonist can slide on the railing to navigate through the level quickly. You can also slide on the railing while riding a skateboard.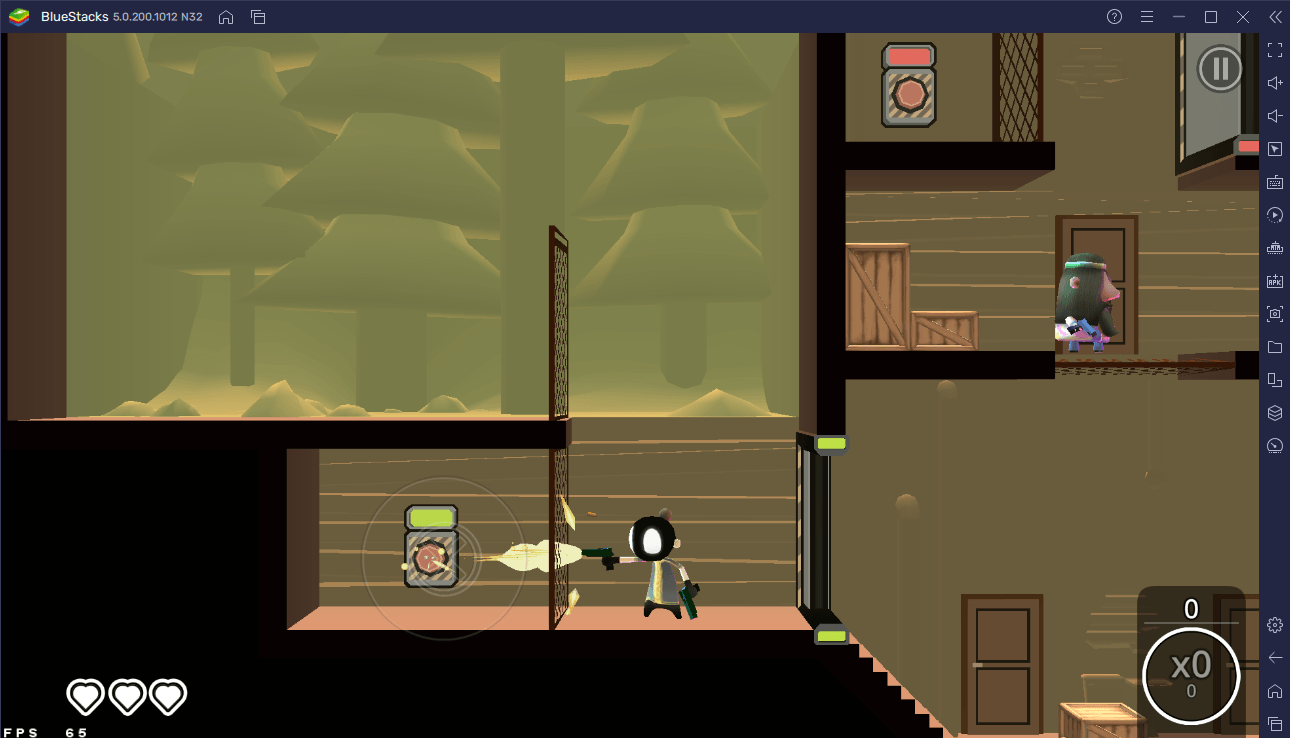 Button-Controlled Doors – Fortified Forest, Level 27
Some doors can only be opened by shooting its button, which is usually situated near it. The door lights red when it is unopened and lights green when it is opened.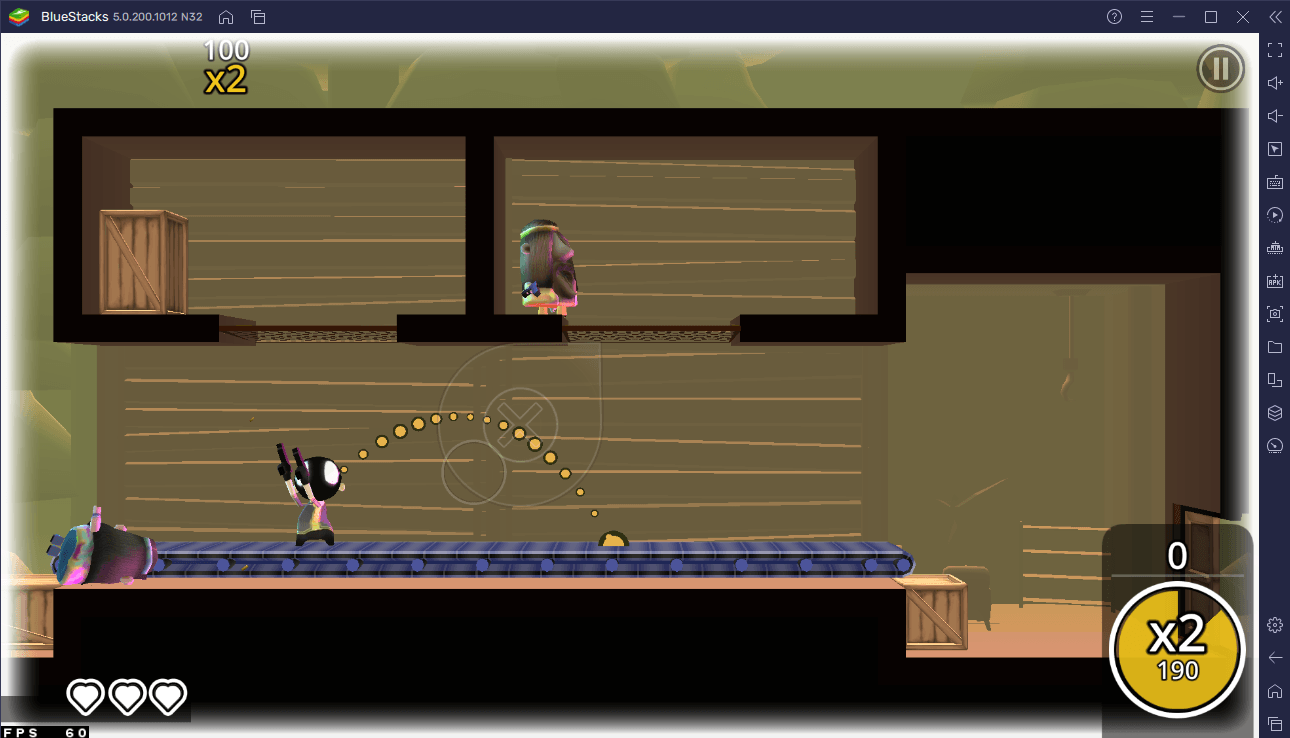 Conveyor Belts – Fortified Forest, Level 28
Conveyor belts are like railings but are significantly faster. You need to watch out for the direction at which the conveyor belt is moving. If it is moving towards the opposite direction, you will need to use the jump mechanic to keep moving forward.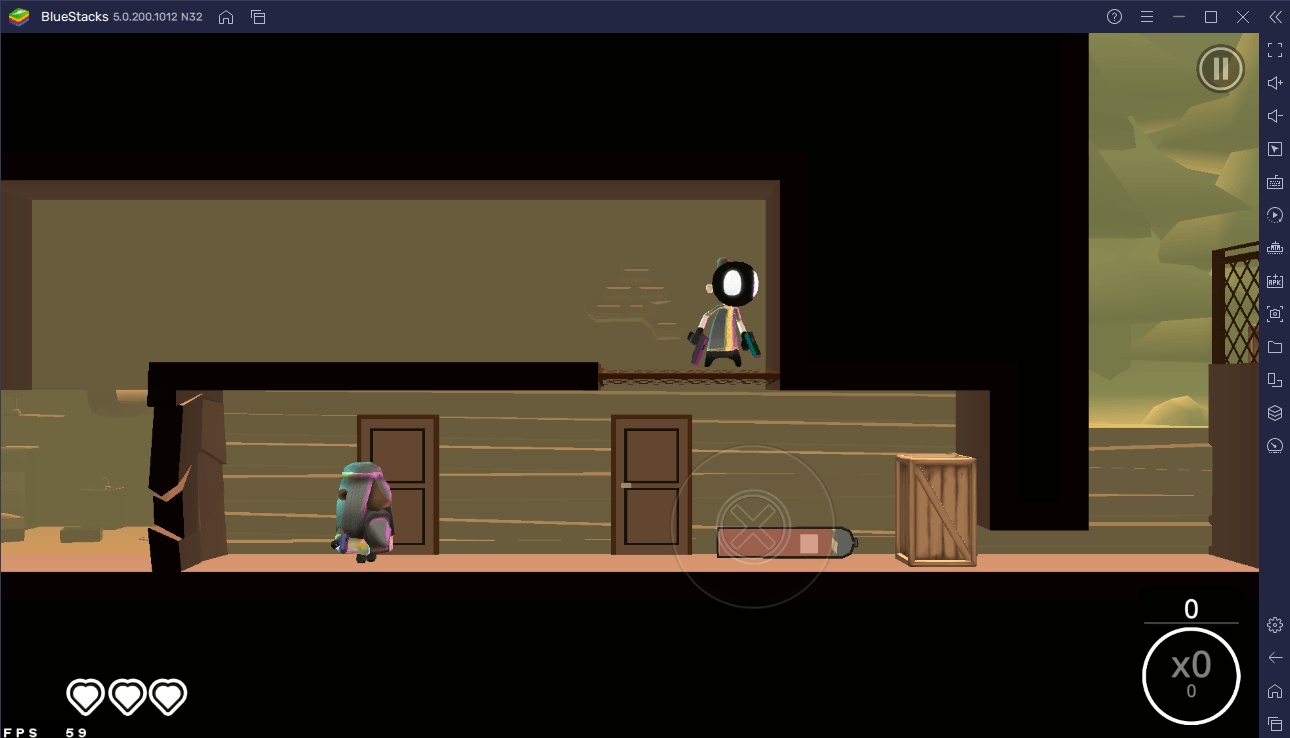 Flammable Tanks – Fortified Forest, Level 32
Shooting these tanks will ignite them and launch them like a rocket towards the direction that the bottom of the tank is facing. These tanks are usually used to destroy walls. Additionally, the protagonist can step on top of these tanks and then shoot them to have a free and fast ride from point A to point B. Do not worry about messing up as the flammable tanks infinitely respawn.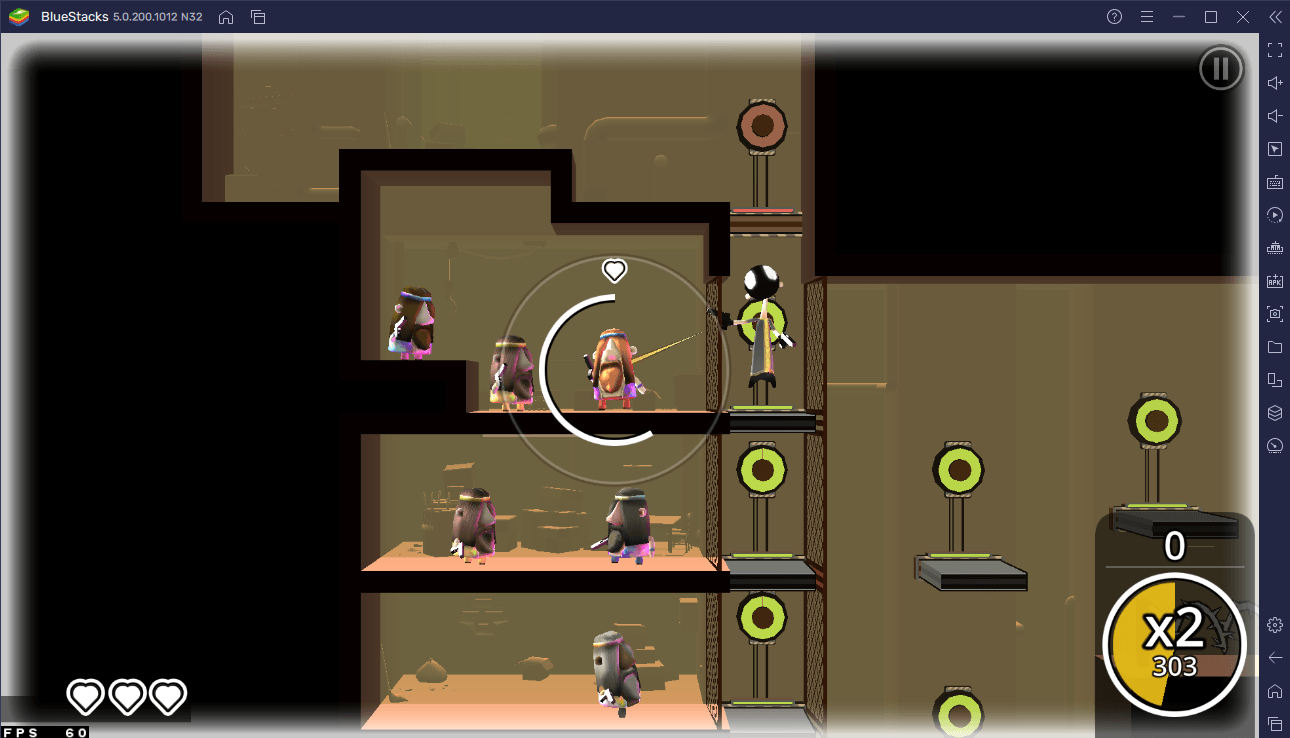 Timed Doors – Fortified Forest, Level 34
Some doors can act as a surface but you are only given several seconds until it opens and lets you fall down to whatever is under it (usually barbed wire). Some levels require you to traverse through multiple timed doors without falling under it so you must be quick in planning your jumps.