Game Guides
How to Play My Friend Pedro: Ripe for Revenge on PC or Mac with BlueStacks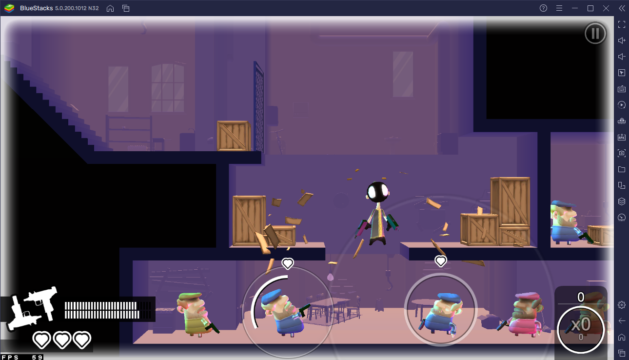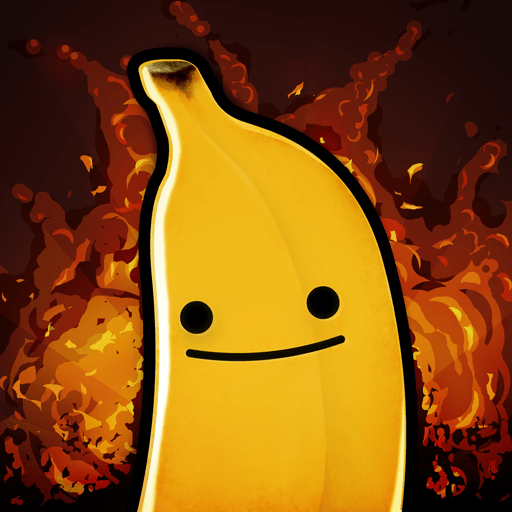 My Friend Pedro: Ripe for Revenge is an action-packed 2.5D shooter with a unique and exciting combat system that consists of a combination of parkour and impressive gunplay. The game lets you take control of a nameless but bloodthirsty protagonist who meets a talking banana named Pedro. Pedro's family members have been kidnapped by several criminal groups and you must help Pedro rescue them before they are harmed.
The game is a mobile spin-off of My Friend Pedro which was released on PC and consoles in mid-2019. The two games do not have the exact same story but both games have the same action-packed combat that made them very fun to play. Begin your bullet-filled adventure now and rescue Pedro's family by installing and playing My Friend Pedro: Ripe for Revenge on your PC or Mac with BlueStacks.
How to Install My Friend Pedro: Ripe for Revenge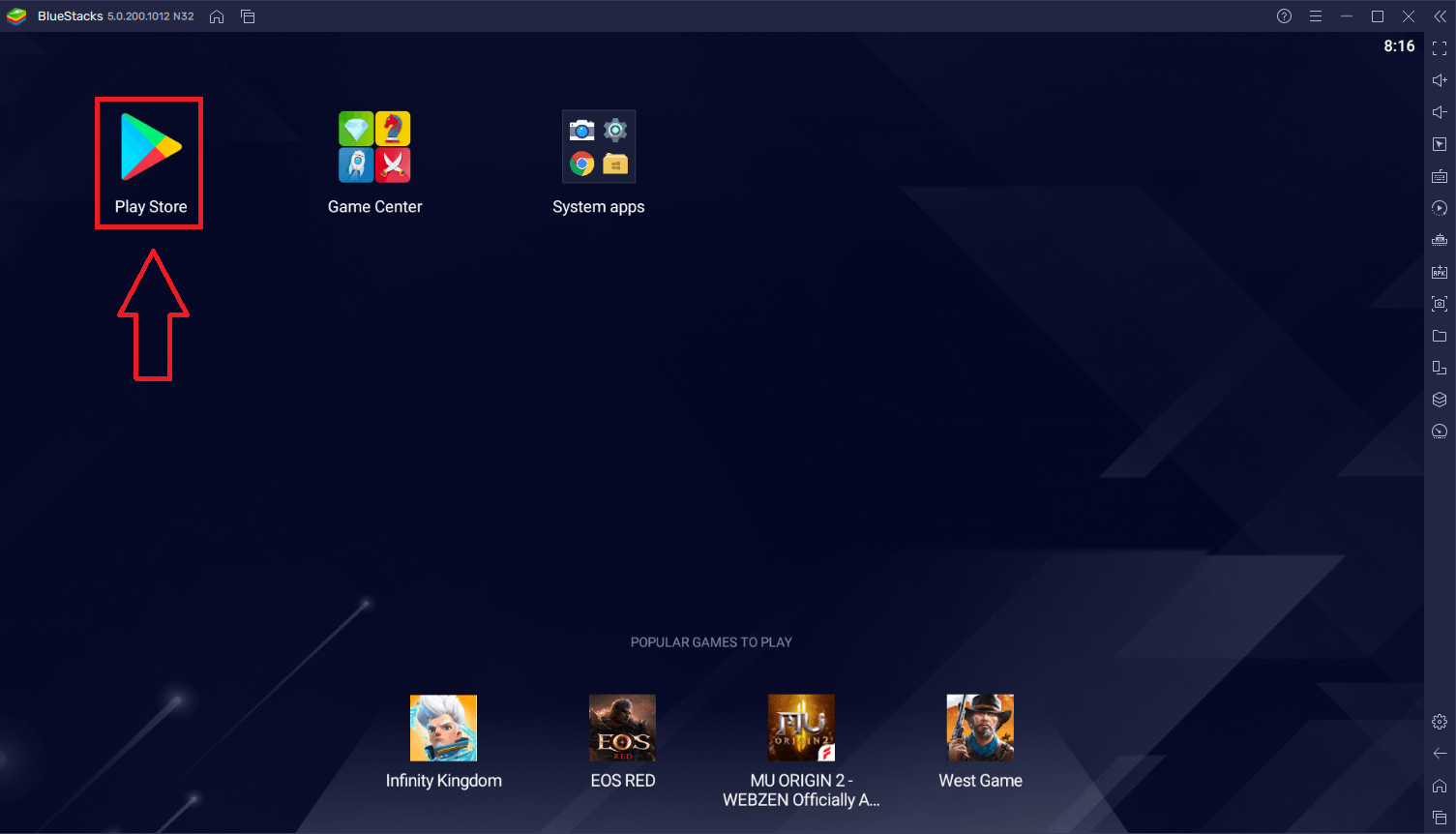 Download and Install BlueStacks

on your PC.

Complete Google Sign-in to access the Play Store or do it later.

Look for

My Friend Pedro: Ripe for Revenge

in the search bar at the top-right corner.

Click to install

My Friend Pedro: Ripe for Revenge

from the search results.

Complete Google Sign-in (if you skipped step 2) to install

My Friend Pedro: Ripe for Revenge.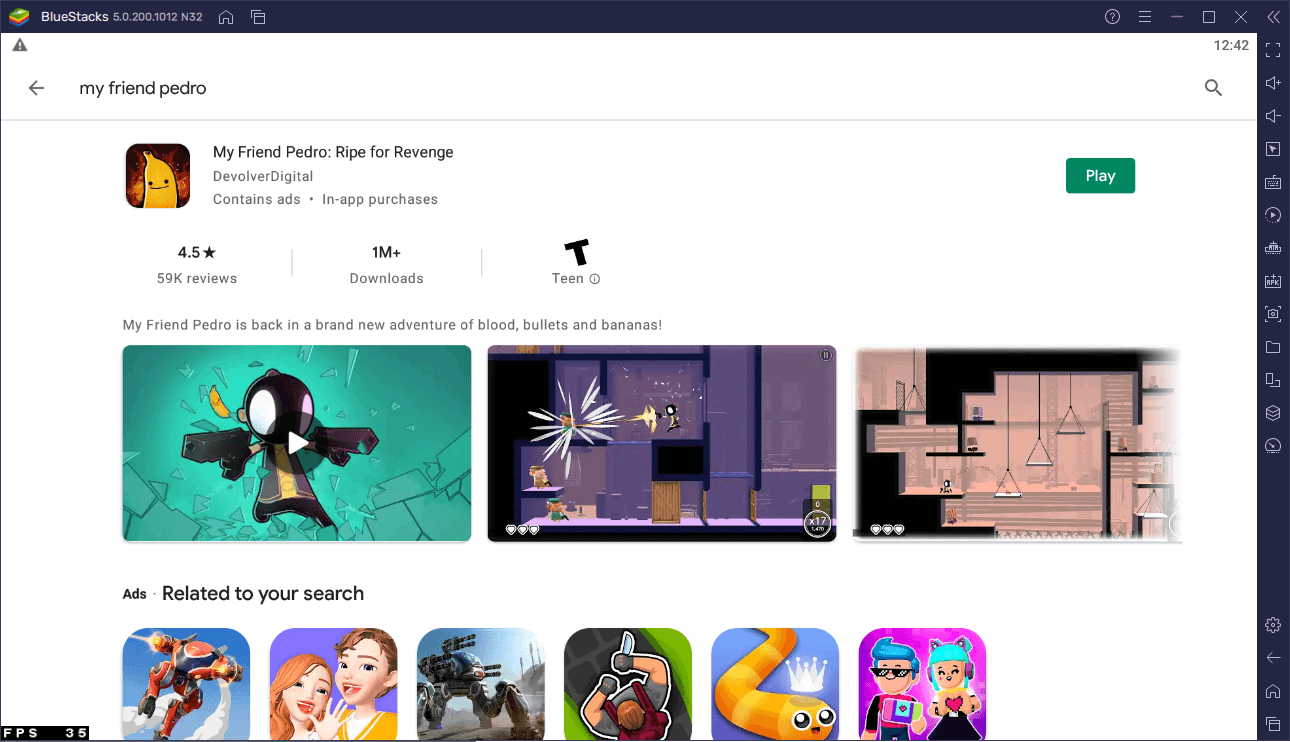 Experience Dynamic Combat
My Friend Pedro: Ripe for Revenge features a very creative and fun combat system that involves using the nameless protagonist's parkour skills (that also seem to defy gravity) in combination with their gun skills.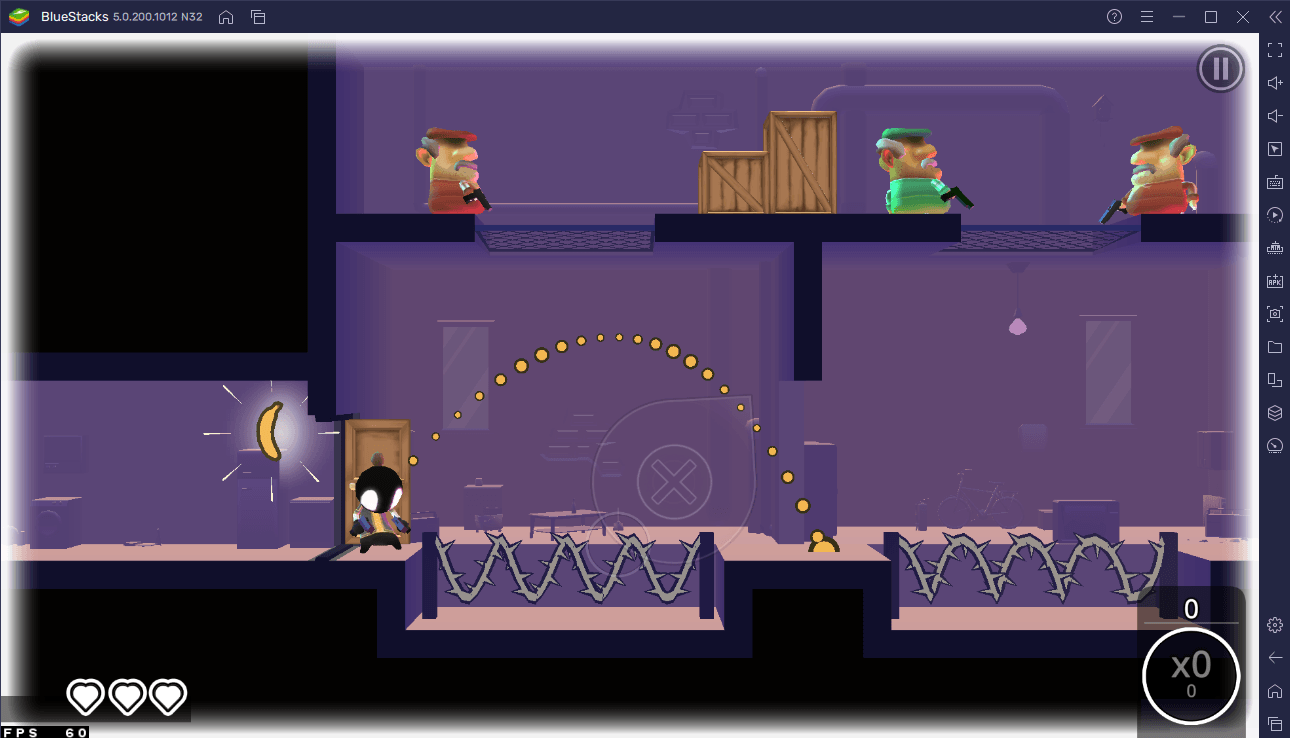 The game only allows you to move via jumping or sliding. Jumping is mainly used to traverse the level vertically as well as cross over obstacles.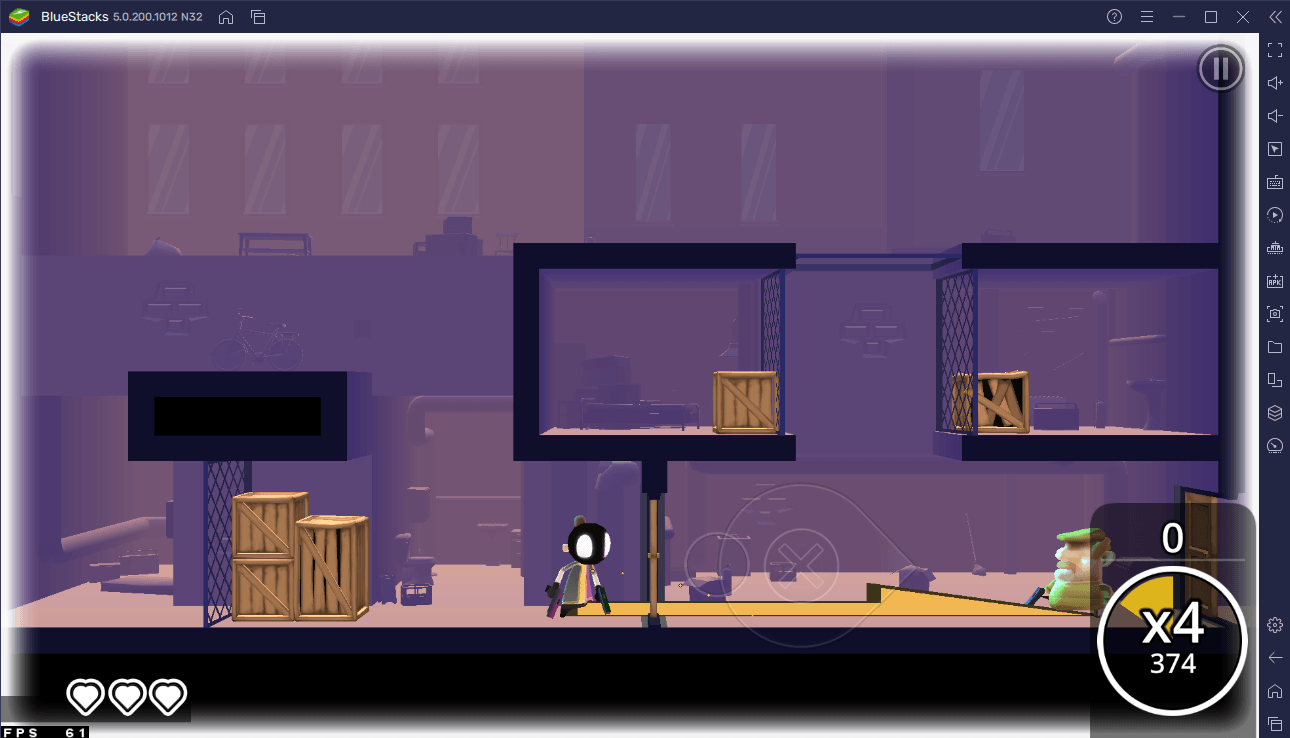 On the other hand, sliding can be used to go through tunnels and can also be used to accelerate horizontal movement.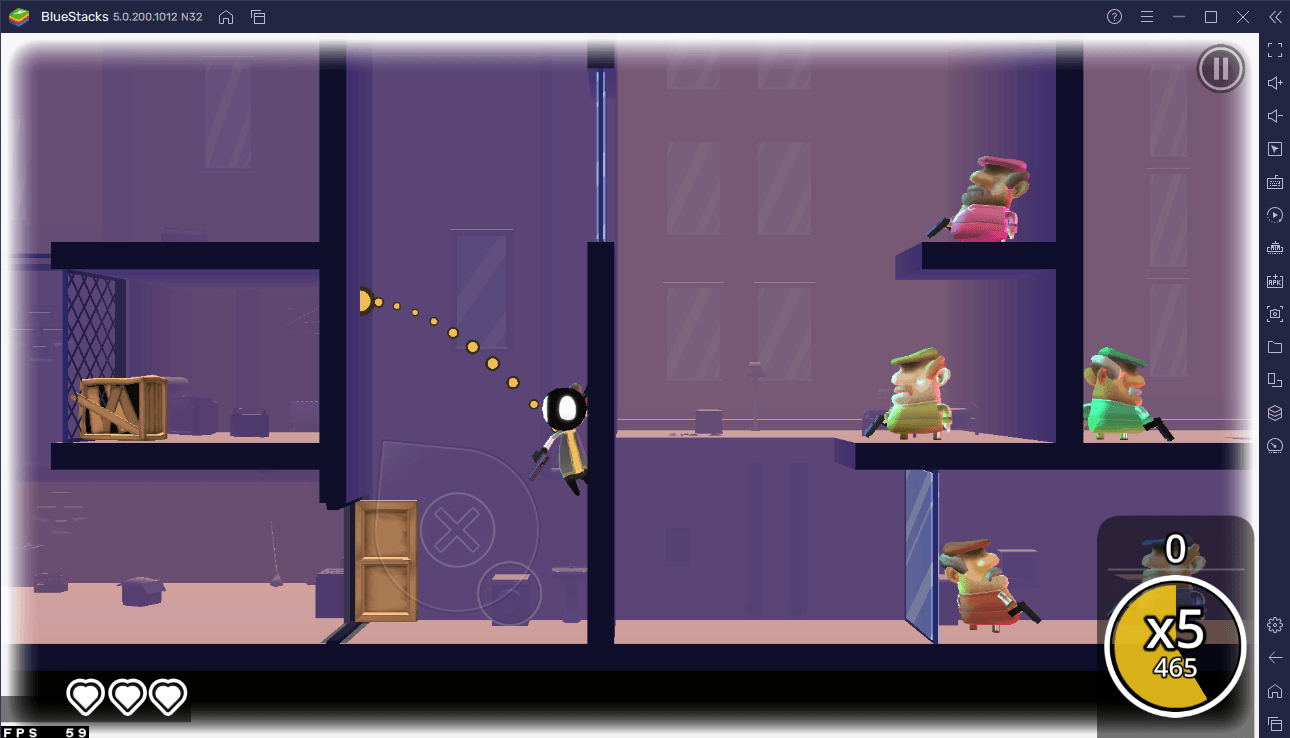 Moreover, the protagonist can also temporarily hold on to walls and fences and they can use this ability to vertically traverse through the map.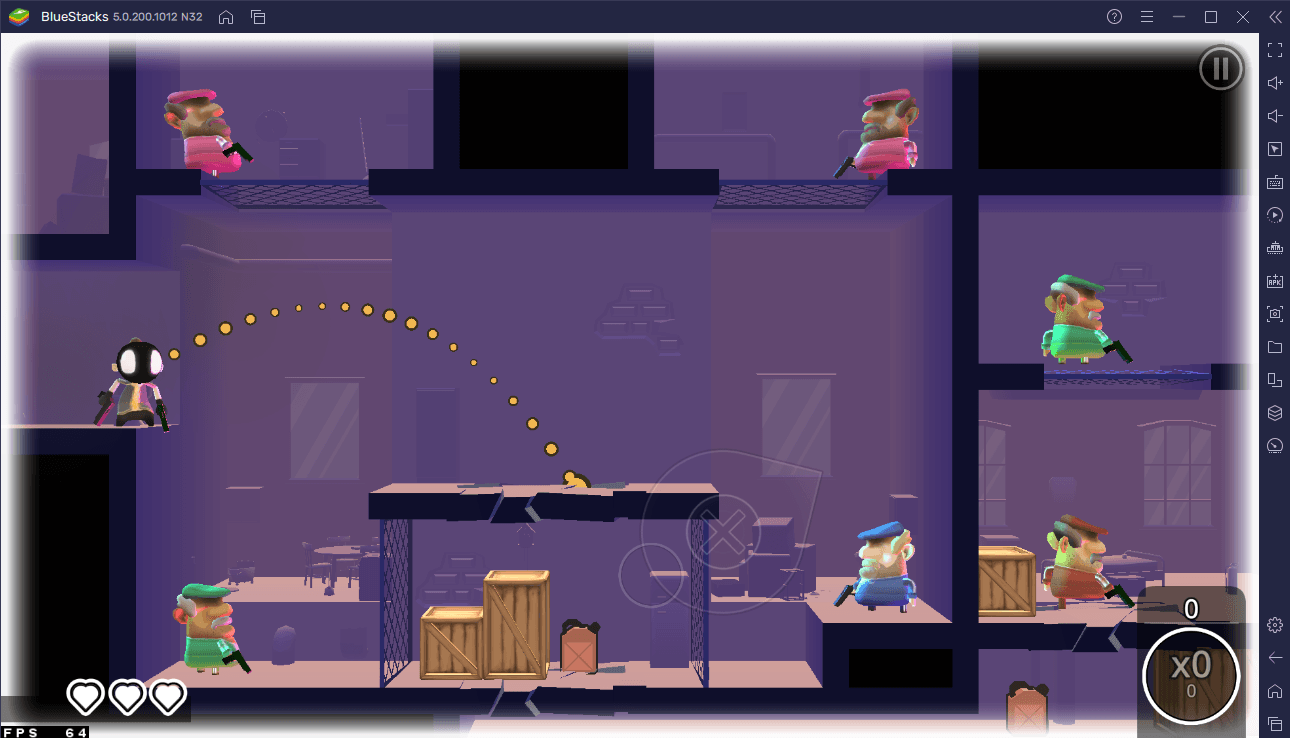 The game has a total of 34 levels which are divided into three chapters. Each level features intricate and sophisticated architecture and you must use the protagonist's jumping and sliding abilities to move through the level and reach a bright green door to officially end the level.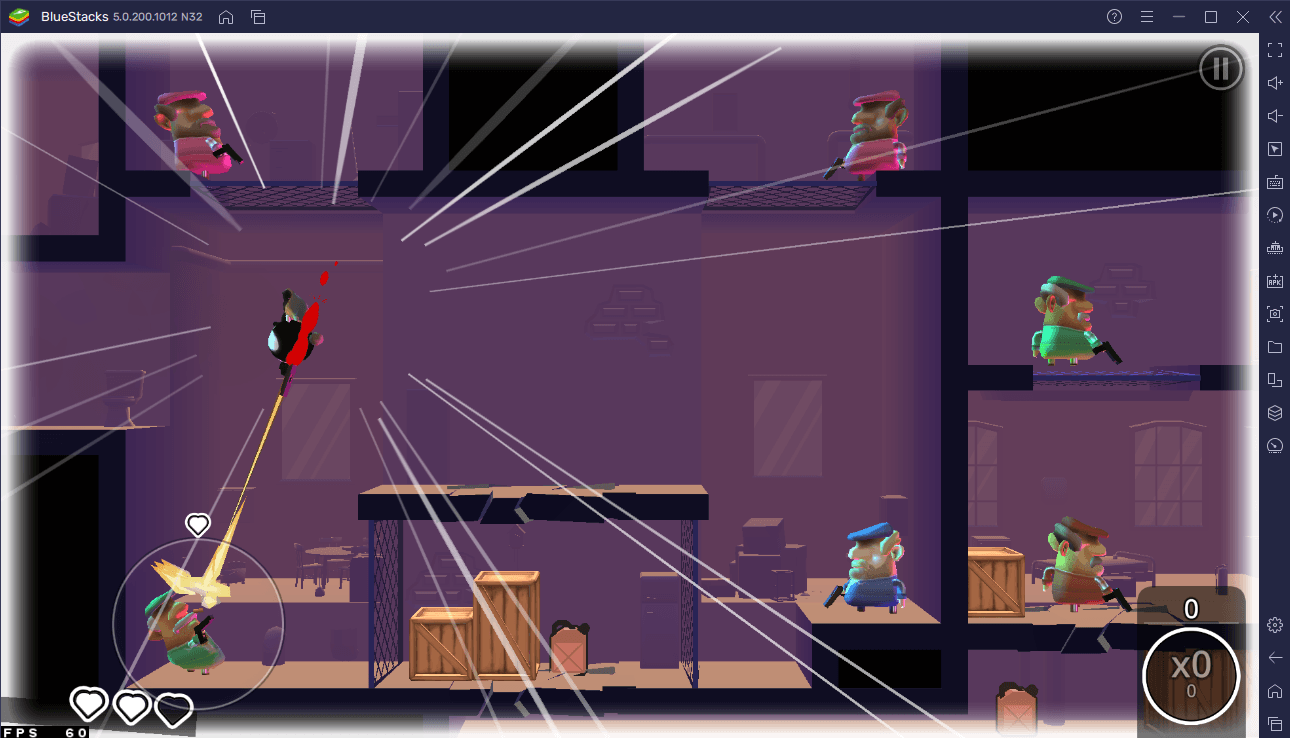 Levels also have numerous enemies that will attempt to shoot the protagonist upon seeing them. When an enemy is encountered, you only have a few seconds to react and shoot the enemies before they shoot you. An enemy's health is represented with hearts and the number of hearts indicate the number of times that you need to shoot at them for them to ultimately die. The protagonist also has hearts and has a maximum of three of them. Getting shot by an enemy decreases one heart and it is non-refillable so you will need to be careful.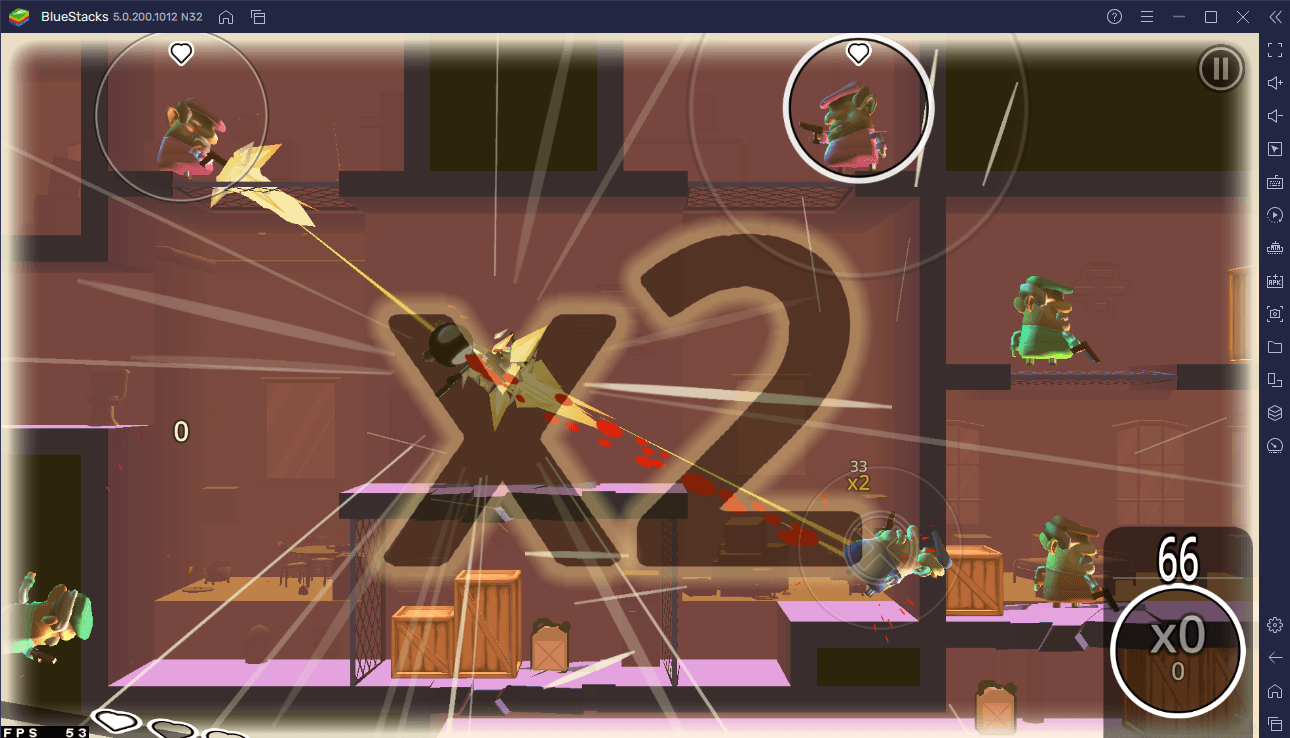 Killing enemies also activates a score multiplier and the value of this multiplier increases as you kill more enemies within a short amount of time. Getting shot or hurt by environmental hazards will reset the value of the multiplier to zero.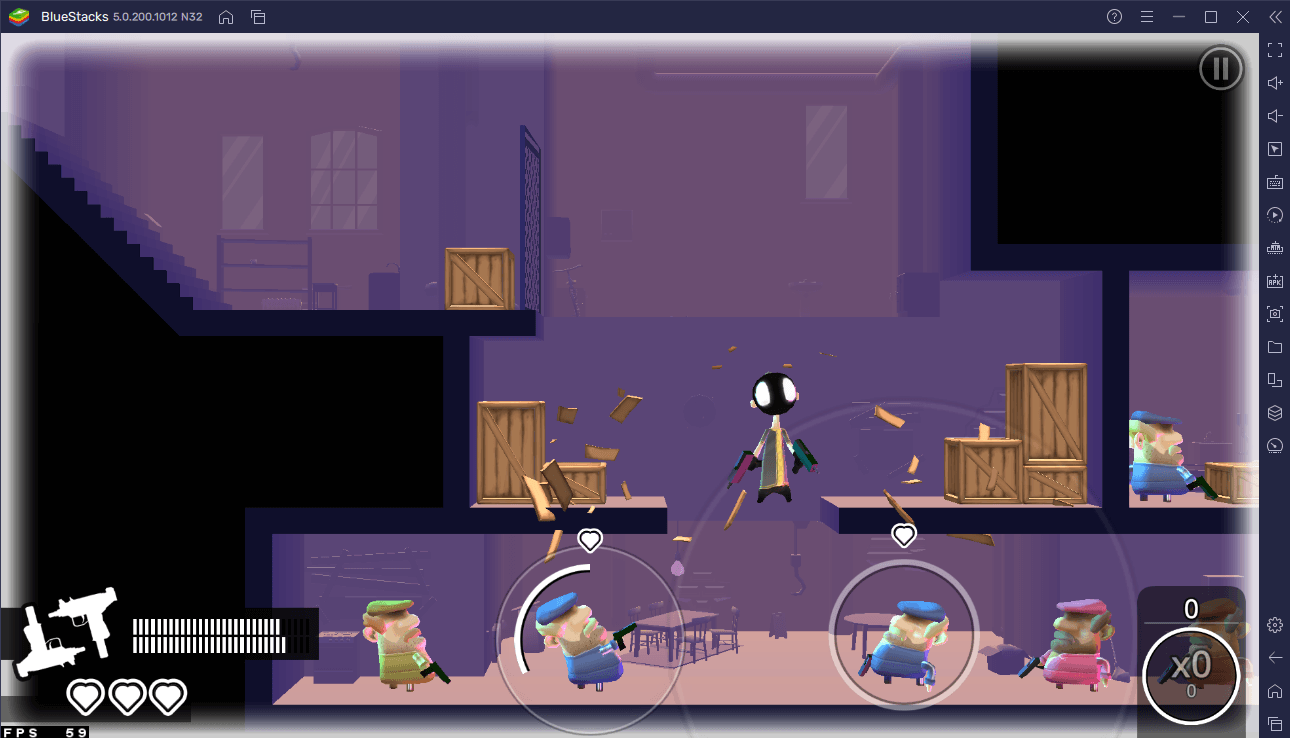 The protagonist wields two pistols as their primary weapons. However, you will be able to more powerful weapons as you progress through the game such as the dual SMGs, shotgun, assault rifle, and rocket launcher. The pistols also have unlimited ammo so you can be trigger-happy when using those. However, the same cannot be said for the special weapons as they have limited ammo so you will need to expend them wisely.
To know more about the basics of My Friend Pedro: Ripe for Revenge, you can read this beginner's guide.
Use the Environment to Your Advantage
One of the best things about My Friend Pedro: Ripe for Revenge's level design is that it heavily encourages you to use the environment to effectively take out enemies and breeze through the level.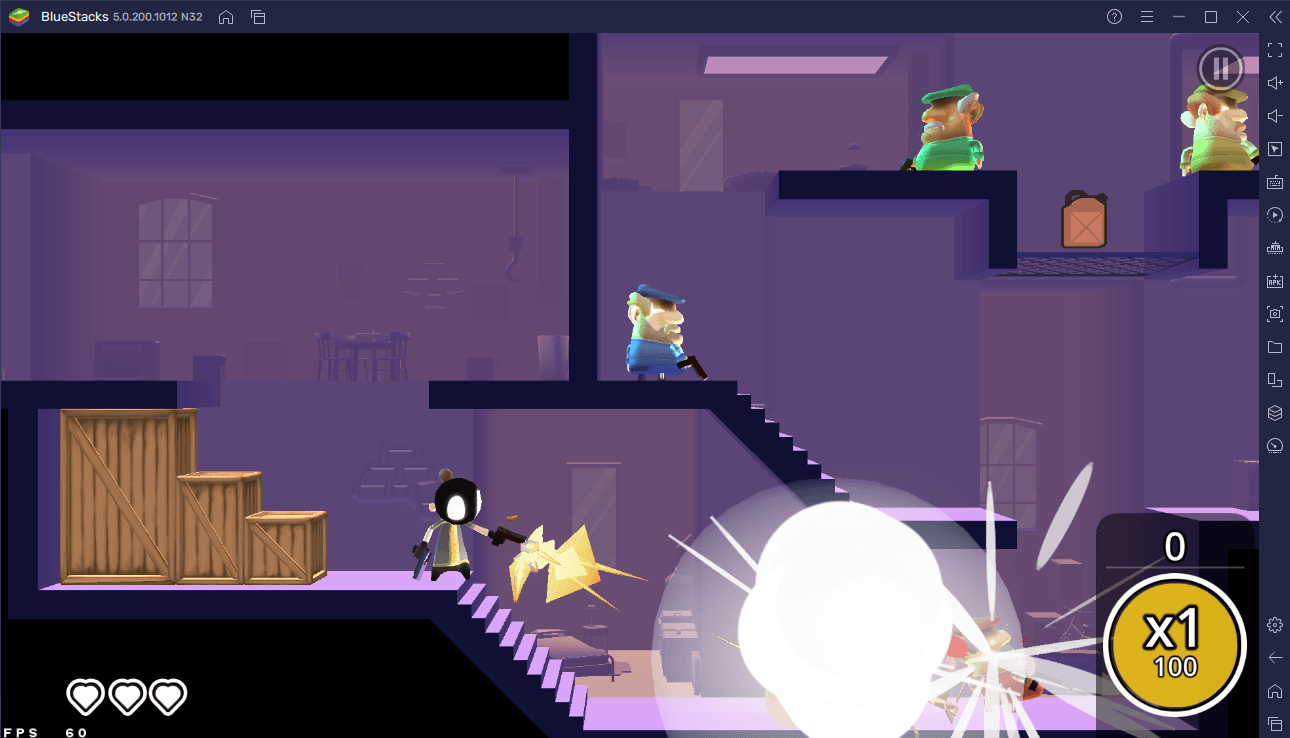 Objects like gas canisters can be shot at to ignite an explosion which will then destroy nearby destroyable walls as well as kill enemies who are too unlucky to be stationed beside them. Late on in the game, the protagonist can also use objects such as a metal cart and a skateboard to sail through the level at a significantly faster pace.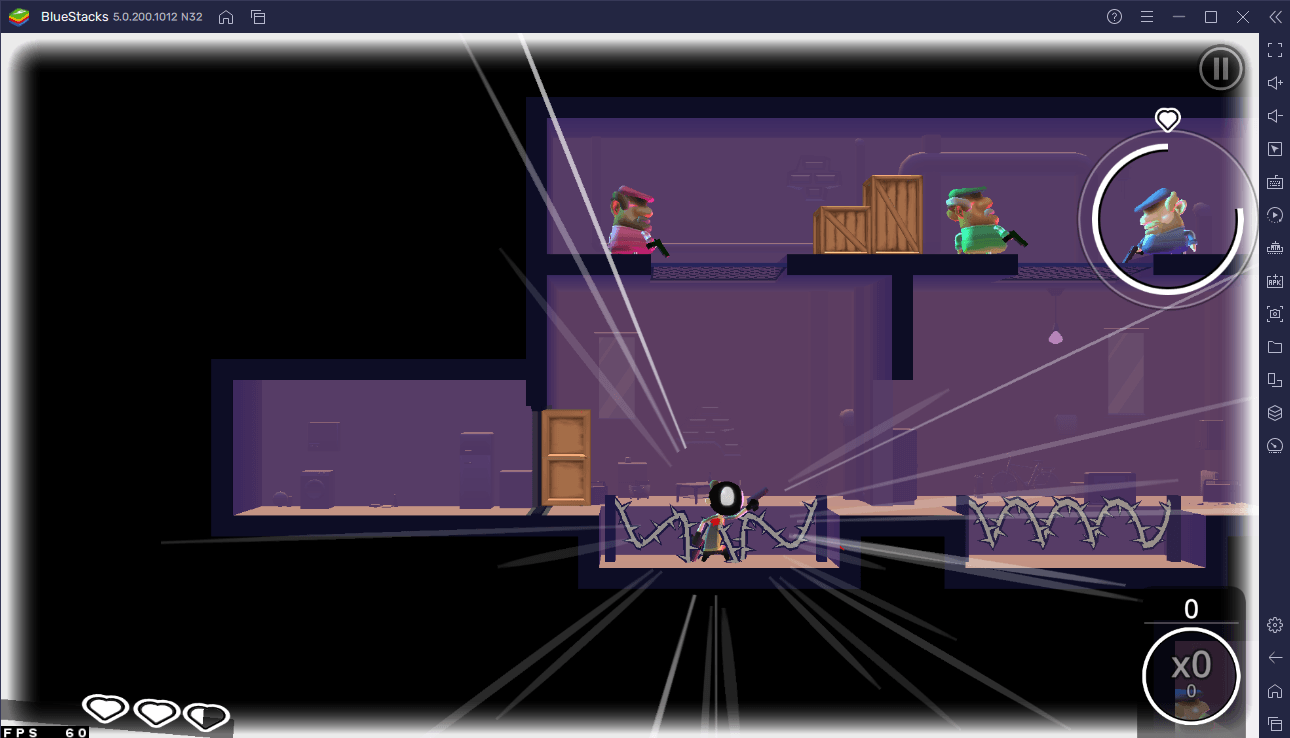 However, the environment can sometimes be a lethal threat to the protagonist. Such is the case with the barbed wire, which can take out half of the protagonist's heart upon being touched. Additionally, the protagonist can also get hurt if they are too close to an explosion.
If you want to read a detailed guide on the environmental objects and weapons of the game, you can read this guide here.
Rescue Pedro's Family with BlueStacks
Playing My Friend Pedro: Ripe for Revenge with BlueStacks not only makes the game's control significantly easier and more manageable but you also have access to awesome features that can further enhance your gameplay experience.
BlueStacks has a Macros feature that allows you to record a sequence of actions and then map them into one button. With this feature, you can make doing repetitive actions such as jumping and sliding easier. Do you want a quick way to slide without having to repeatedly drag the mouse? Use the Macro recorder to do the slide and then bind any key to activate the action anytime in the game.
Additionally, BlueStacks also has a Multi-instance Tool that essentially allows you to replay the game on a separate virtual Android device. But more than that, you can also run two or more instances of My Friend Pedro: Ripe for Revenge at the same time with the Multi-instance Tool!
The dynamic parkour and energetic gunplay of the game can now be more exciting and entertaining than ever by installing and playing the game on your PC or Mac with BlueStacks! Furthermore, we already have you covered with the first chapter of the game as you can refer to this in-depth walkthrough for help. What is your favorite level in the game? Let us know in the comments below.