Game Guides
My Hero Academia: The Strongest Hero Rerolling Guide to Get the Best Start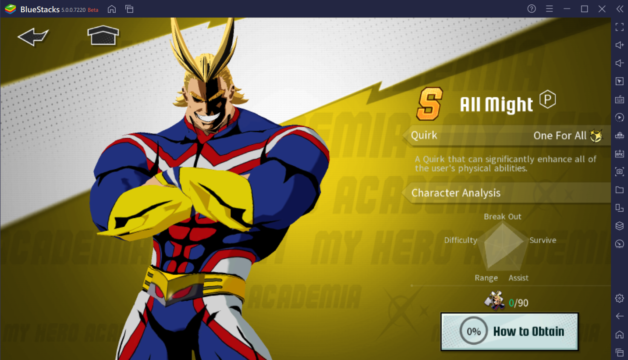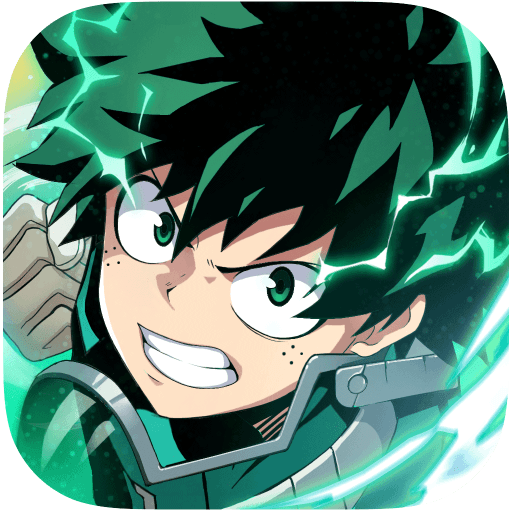 Sony Pictures Television Network Games have officially published the popular My Hero Academia IP open-world Action RPG MMO game My Hero Academia: The Strongest Hero in the global market for both Android and iOS. My Hero Academia: The Strongest Hero is an Action RPG gacha game where players can expect to play with their favorite heroes from the popular franchise in a real-time action combat setting. My Hero Academia: The Strongest Hero features several heroes from the My Hero Academia franchise like Izuku Midoriya, All Might, Ochako Uraraka, Denki Kaminari, and Fumigake Tokoyami.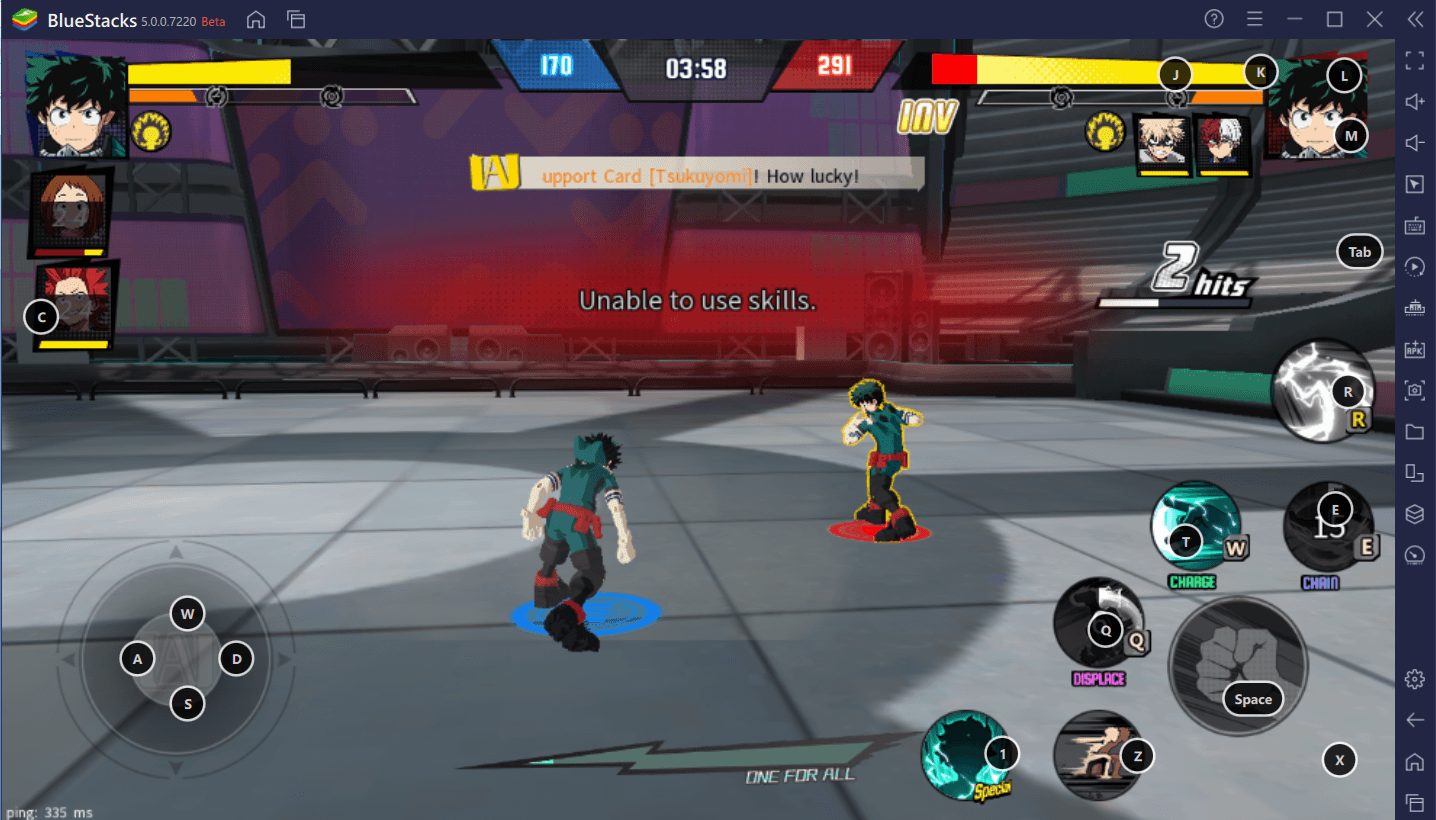 My Hero Academia: The Strongest Hero is an ARPG with a hero collecting factor. This is where the gacha aspect of the game trickles in as players have to summon for their favorite characters through their summoning banners or through the general summoning banner using special summoning currencies or the premium currency called "Hero Coins". My Hero Academia: The Strongest Hero is an ARPG but players can opt to play the game using an in-built Auto mode where AI takes over all the combat being done by the characters. However, keep in mind that playing in real-time PvP, there is no auto feature and players have to play their own set of heroes by controlling them. The controls are fluid and graphics are smoothly rendered at 60 FPS.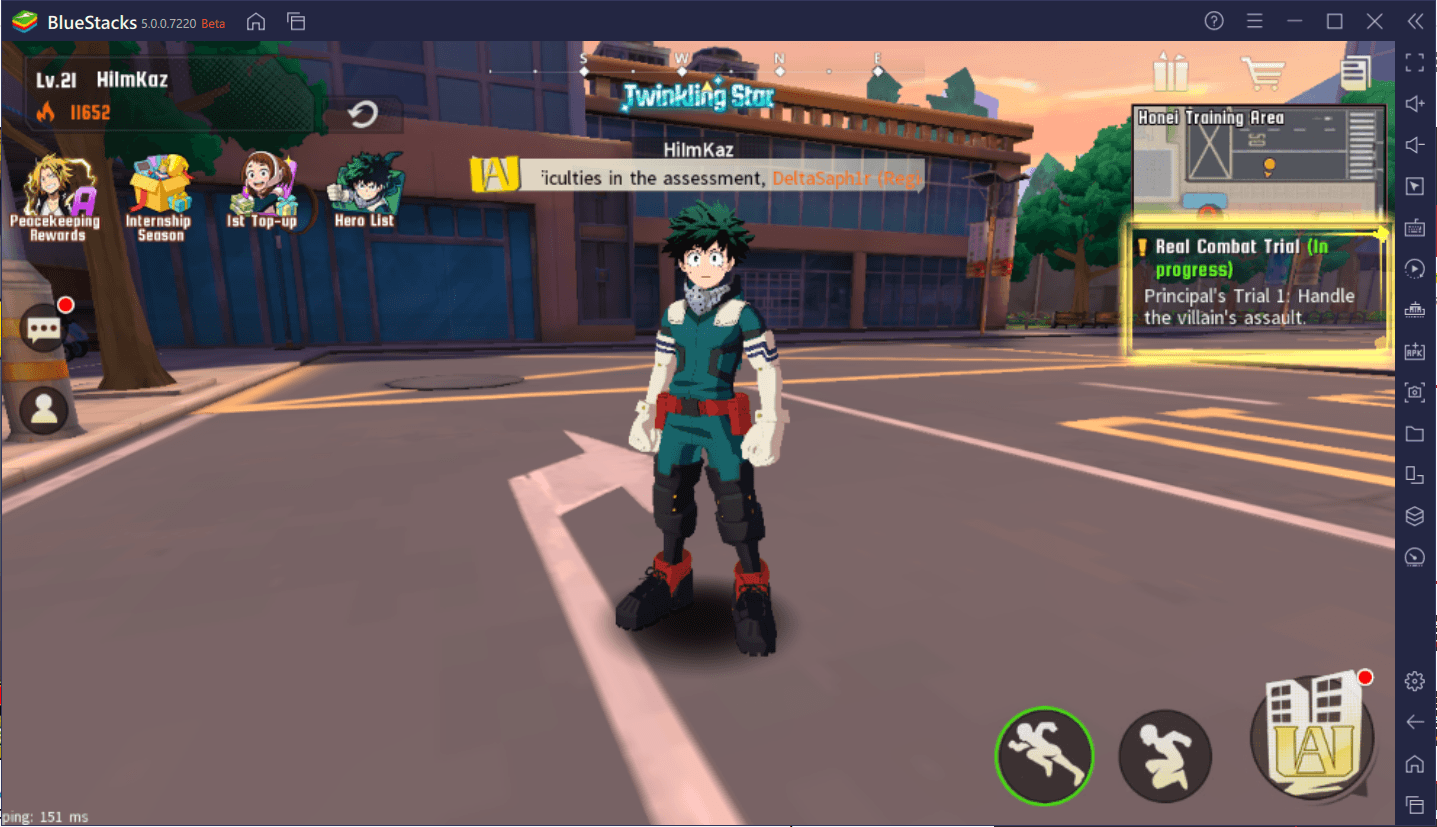 My Hero Academia: The Strongest Hero features characters of different rarities which can be obtained either as a whole or in the form of fragments via the Summoning feature. Players can summon their favorite heroes with an increased drop rate during certain event banners which require a special summoning currency. However, for now, we are here to tell you about the best possible characters you can get during rerolling. Keep in mind that a single reroll can take up to 30-40 minutes as the tutorial for My Hero Academia: The Strongest Hero is very long. We recommend you to get an S rank character and classify it as a good reroll as the probability of getting an S rank character is very low at 1.2%. Let's take a look at some of the recommended heroes:-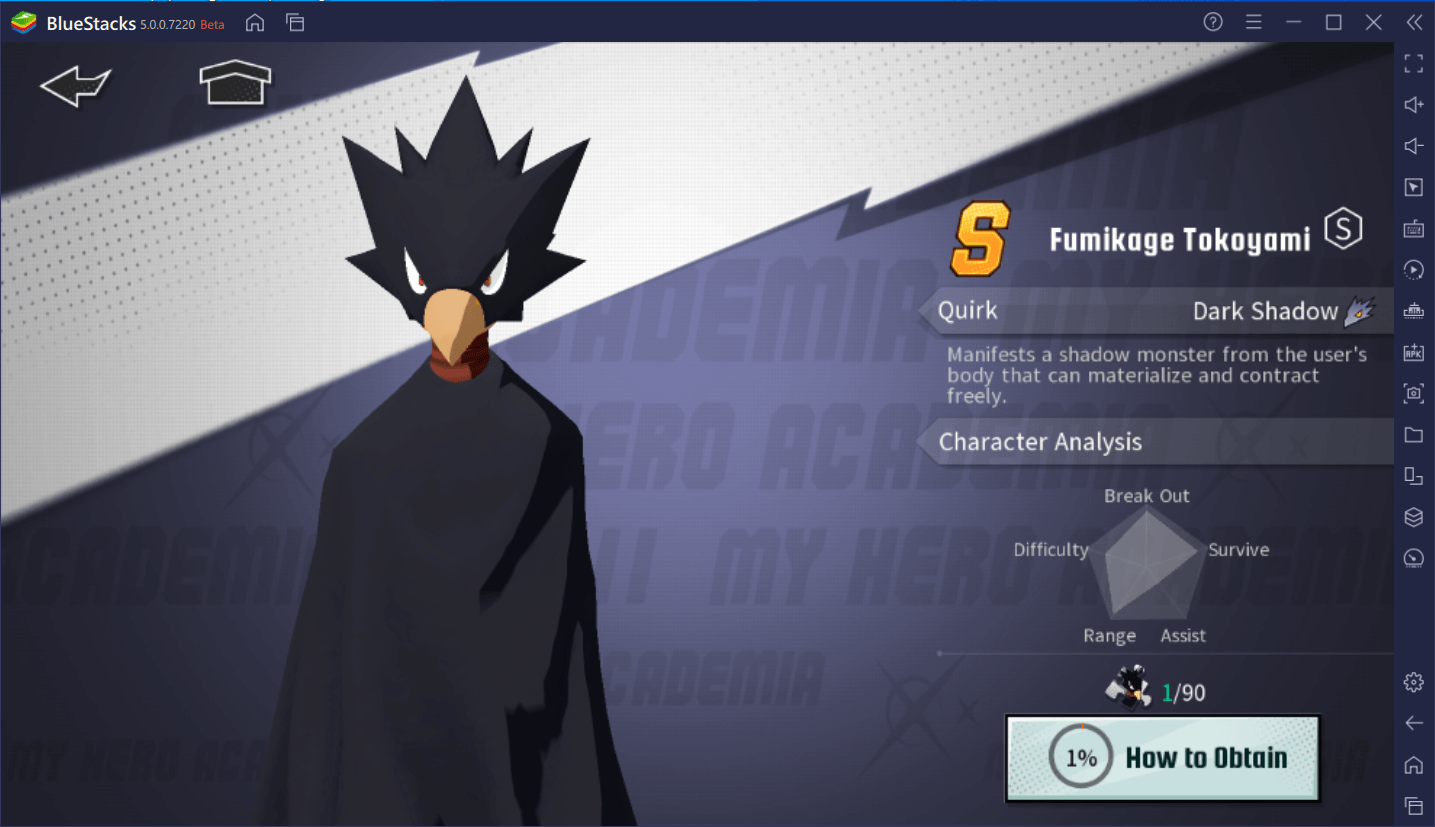 Fumigake Tokoyami

– Tokoyami is an absolute monster in PvP modes. His quirk

Dark Shadow

manifests a shadow monster that can materialize and freeze the enemy if attached for long. His skills also specialize in countering heroes like Ochako by bringing her down using his Dark tornado. Overall, he's a solid DPS unit and extremely recommended worth rerolling for.

Momo Yaoyorozu

– Momo is another top-tier S rank unit in the game. Her special quirk

Creation

lets her make any non-living object with just the knowledge of the structure. She can create bazookas and cannons and change from range to melee depending on the weapon.

All Might

– All Might is the main superhero in the anime as well in My Hero Academia: The Strongest Hero. His quirk

One For All

drastically amplifies his Physical damage from auto-attacks as well as abilities. He is a must-have for all types of content, be it PvE or PvP. He can be a nuker as well as sustain DPS. His abilities let him be invincible for few seconds which can help him survive and counter with strong combos.

Shota Aizawa

– Aizawa is a unique character with special emphasis kept for PvP aspects. Players can get this character for free in NA and Europe version by completing certain quests. However, rerolling for another copy might not be that bad as it just empowers him more. His quirk

Erasure

cancels the enemy's quirk if they are in a straight line as you.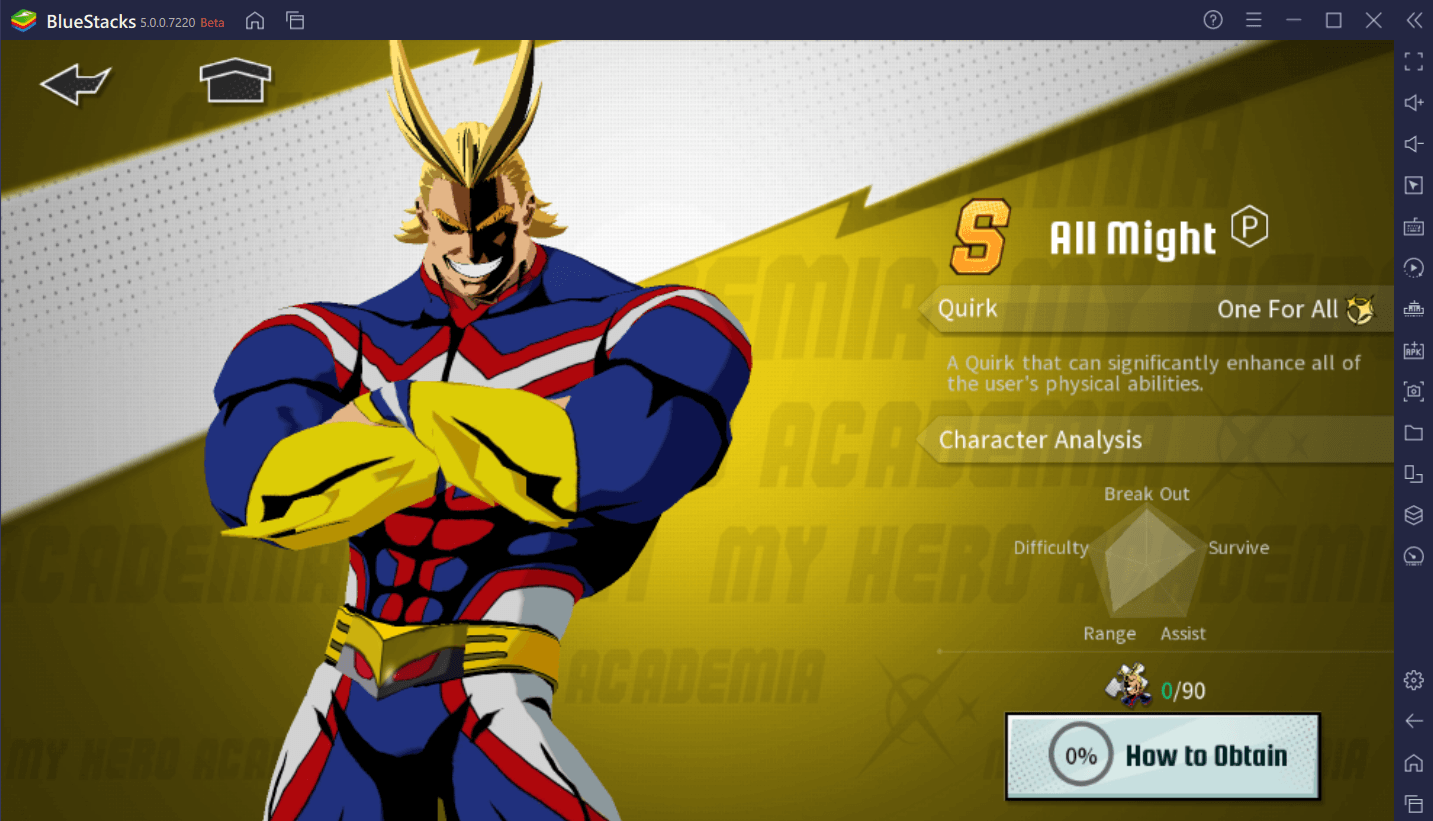 Rerolling Guide for My Hero Academia: The Strongest Hero
Rerolling is an essential part of games like these where a strong head starts matters and can set you up for a smooth journey throughout the game. Playing My Hero Academia: The Strongest Hero on BlueStacks eases the process for a perfect reroll using its Multi-Instance Manager tool. In My Hero Academia: The Strongest Hero, players can get enough currency to summon 10 times after completing the beginner tutorial and collecting all the rewards from the in-game mailbox given for pre-registration. The highest tier heroes are S Rank heroes and hence, we recommend players to reroll for S Rank heroes, especially from the list we presented above.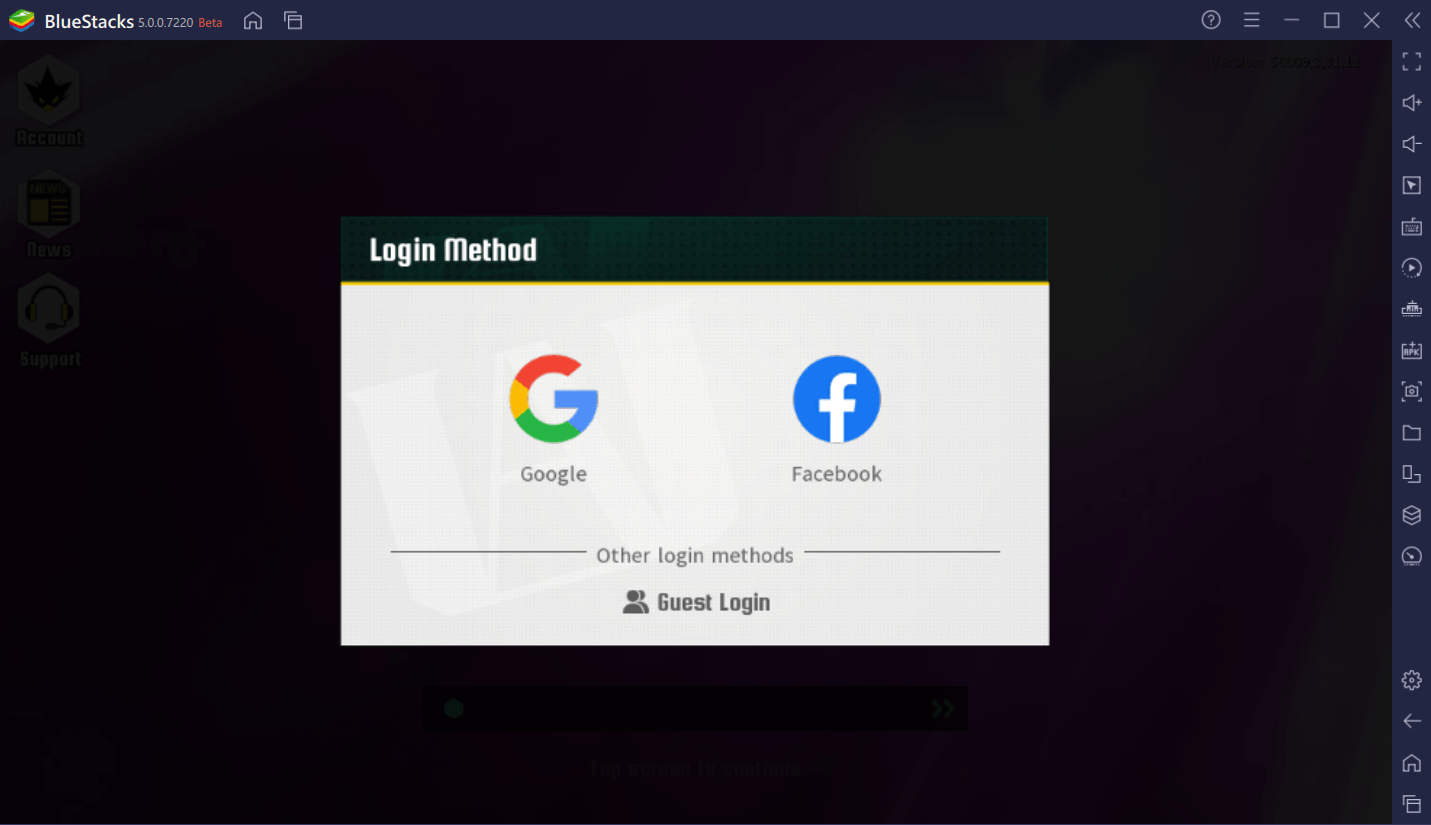 If you are unable to get one of these heroes, simply start over your account's progress. Always remember to log in with a guest account – do not link or log in with your Google or Facebook account.
Close the game and open File Manager of your device. Head to the Phone Storage folder -> Android -> OBB and search for the MHA TSH OBB folder. Rename the OBB folder to change its existing name.

Go to your device settings -> Apps -> MHA TSH and clear the data of the application. Go back to where you renamed the folder and rename it back to the original name. Now open the game again and everything should be cleared. This is the safest method without the need to re-download resources.

Another method is to simply change servers and start a new account on another server. You can create many accounts in

My Hero Academia: The Strongest Hero, one account for every server.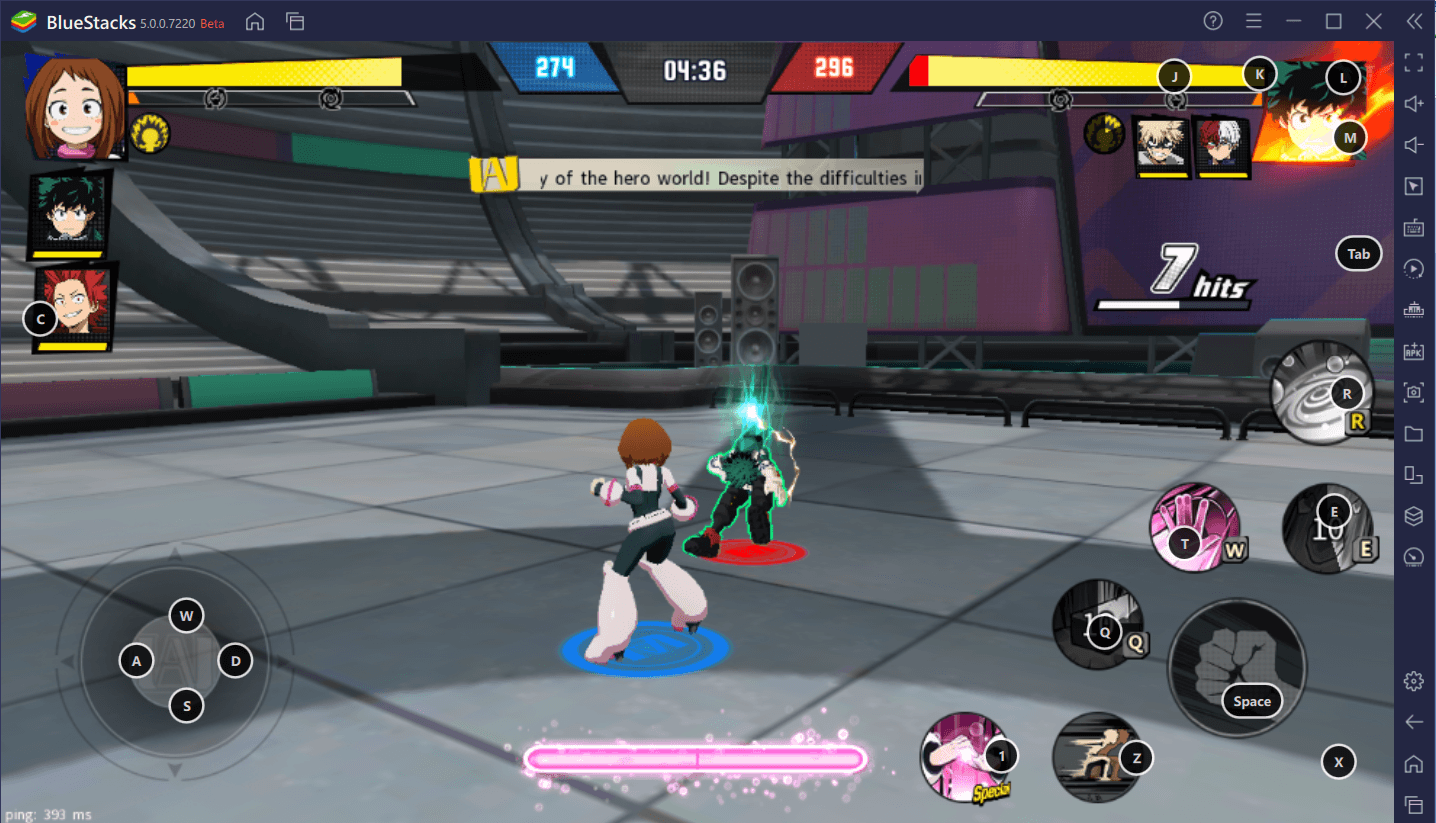 My Hero Academia: The Strongest Hero is a strong contender in the ARPG MMO genre of games, especially being backed by the My Hero Academia franchise behind it and distributed by Sony Pictures Network Entertainment. We expect great events and updates in the future and are excited to share them with our lovely community on BlueStacks. We recommend playing My Hero Academia: The Strongest Hero on a PC using BlueStacks with a keyboard and mouse for the best performance.