Game Guides
How to Install and Play MY HERO ULTRA IMPACT on PC with BlueStacks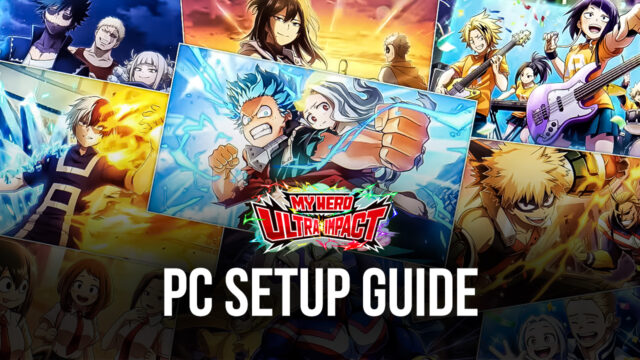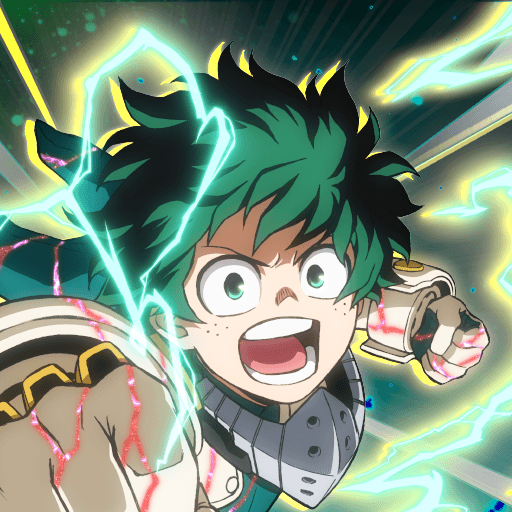 Note: This game is compatible with BlueStacks 5.6 and Above.
MY HERO ULTRA IMPACT is a new free-to-play turn-based RPG by Bandai Namco Entertainment Limited launching globally for all regions. The game can be currently pre-downloaded on Google Play Store or Apple App Store as the servers open officially on 9th February 2022. MY HERO ULTRA IMPACT is a unique take on the My Hero Academia franchise with a turn-based combat system. The game also follows the traditional style of adding manga elements to the story.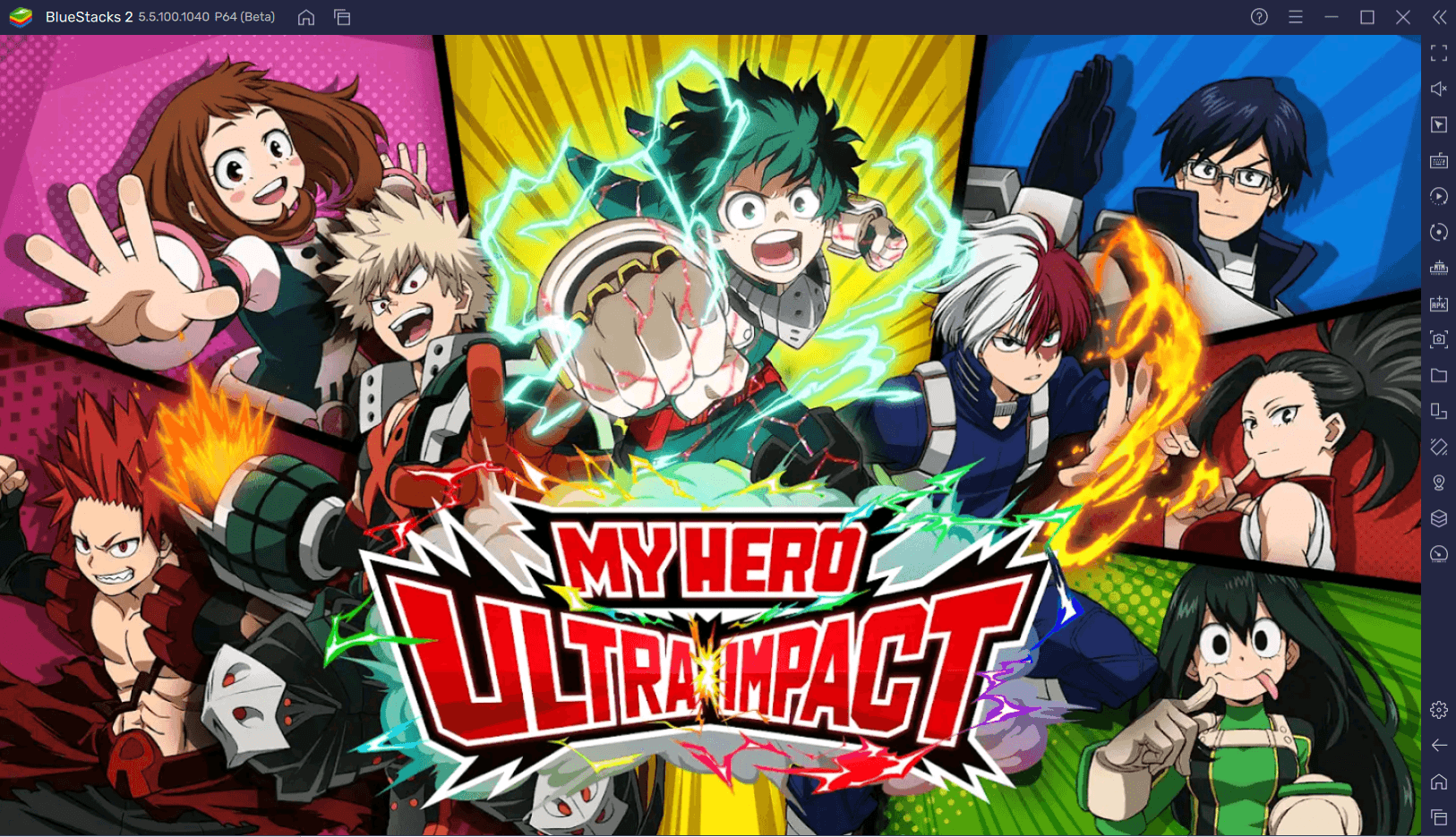 MY HERO ULTRA IMPACT is a gacha hero-collector game where players have to summon different heroes to acquire and use them. Players can get heroes from summoning or get them through combining hero shards obtained from different areas of the game. There are different currencies used to summon characters, upgrade characters as well as play the game in general. For example, like many other online service-based gacha games, the limiting factor to continue playing the game will be Stamina or Energy. MY HERO ULTRA IMPACT features all the popular characters from the My Hero Academia franchise like Izuku Midoriya, Shoto Todoroki, Katsuki Bakugo, All Might, and Ochako Uraraka.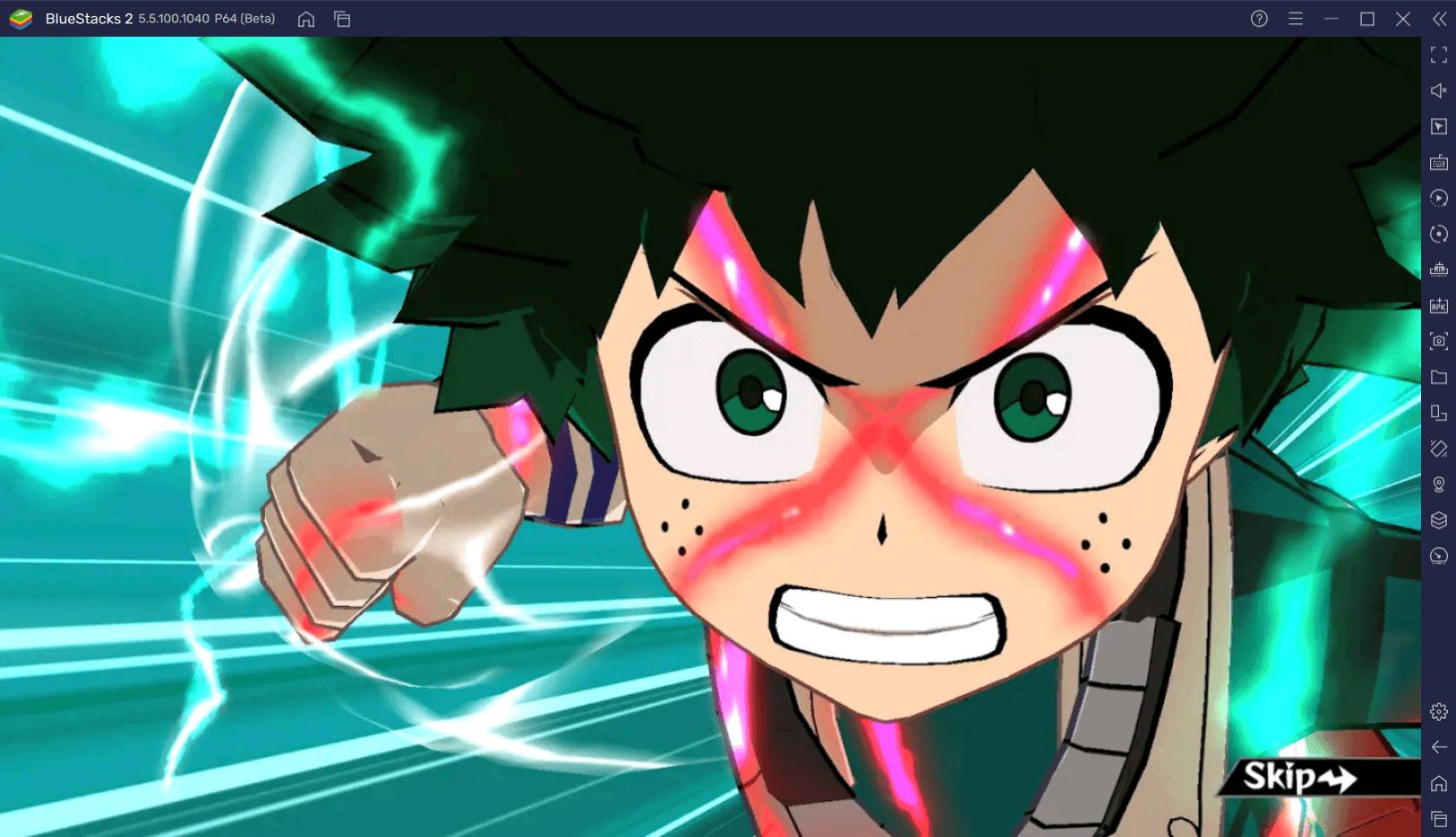 Players can also train these heroes and equip them with gear to increase their stats and damage numbers. Every character has 4 different types of skills – Basic Ability/1st ability, 2nd Ability, 3rd Ability/Plus Ultra Ability, and Passive Ability. Players can use Ultimate abilities that are fully animated for every hero if the ability is not on cooldown. MY HERO ULTRA IMPACT follows a turn-based battle system where all heroes move in a turn-wise order depending on their Speed and use their abilities. The game's characters are divided into different rarities with the lowest being marked with R (Rare) and the highest being UR (Ultra Rare). These heroes can be summoned through the gacha system by paying the sum amount in terms of the game's summoning currency. The game also has a coveted infinite reroll system which allows for a smooth rerolling process and no need to delete or make new accounts.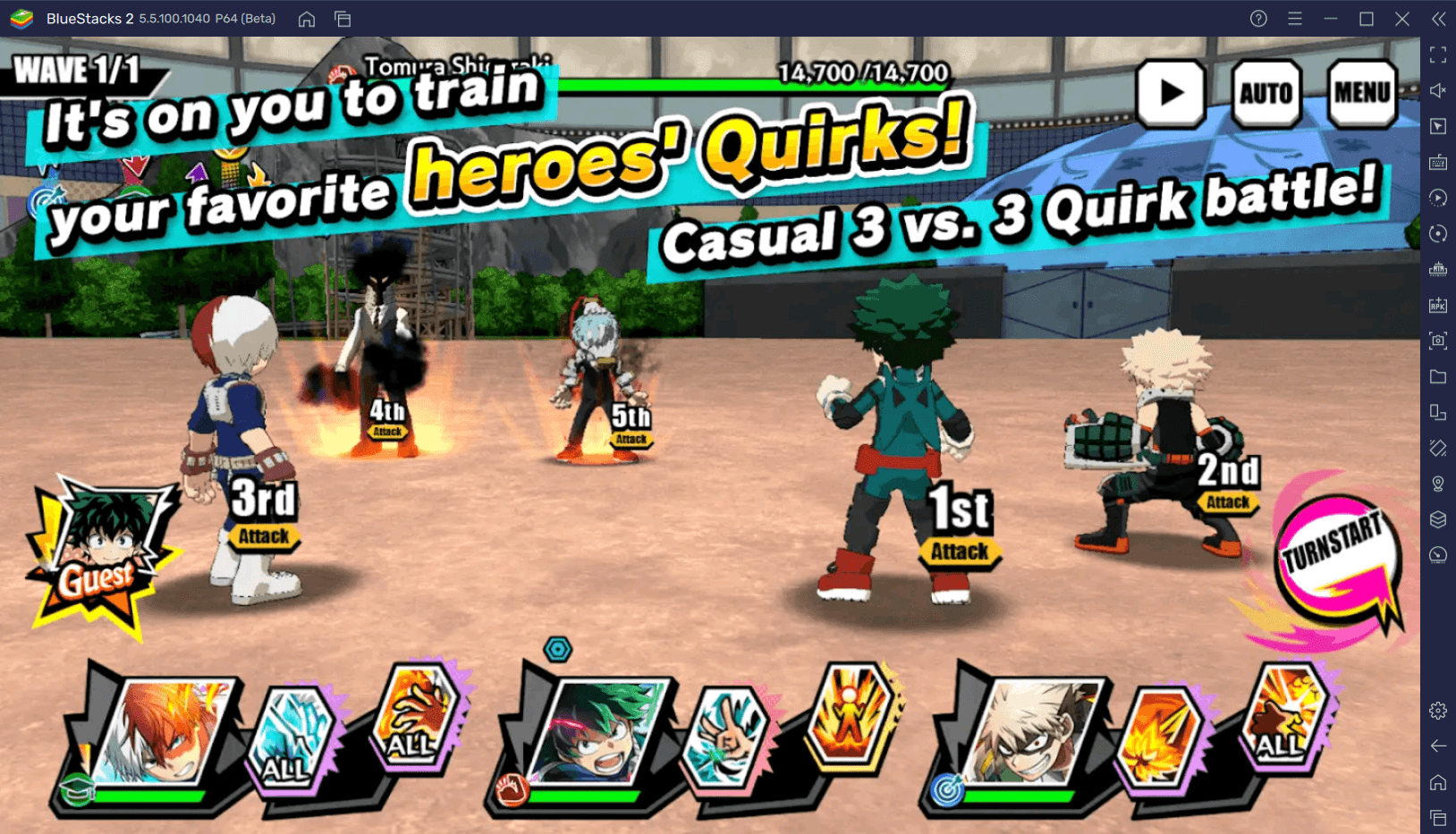 The Battle mechanics for MY HERO ULTRA IMPACT are like your general turn-based combat. The battle follows the standard turn-based system of elements where they play an advantage or disadvantage depending on your heroes. The game offers a handy auto-battle system that lets the AI battle out the matches itself. This saves a lot of time but is not recommended unless you have high-power units which are capable of clearing the stages by themselves.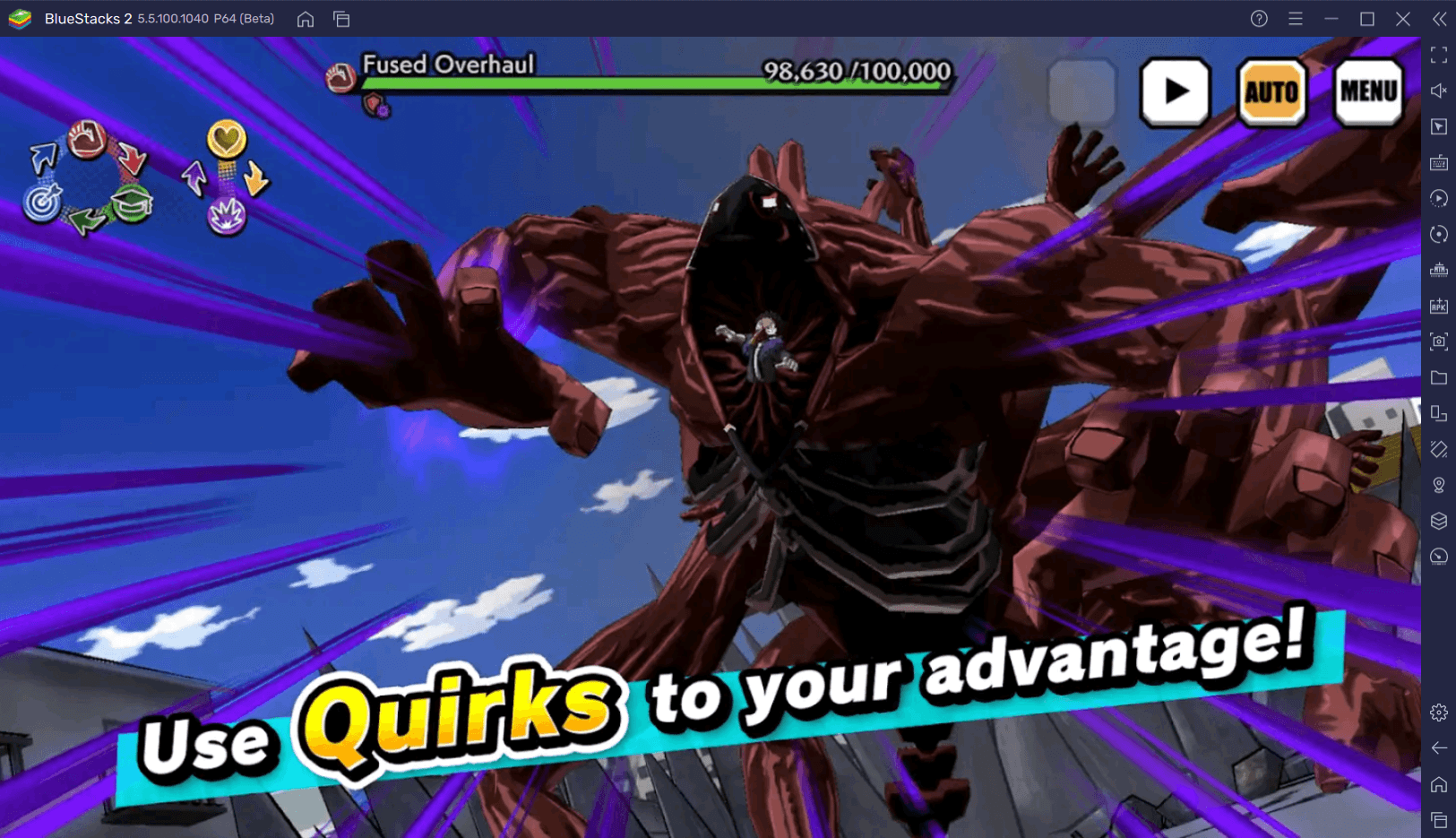 MY HERO ULTRA IMPACT is set to launch on the evening of 9th February 2022 as per their official Twitter post.
Are you excited? Well, we surely are but we are here to tell you how to enjoy the game even more on a bigger screen with your keyboard and mouse via BlueStacks!
How to Install and Play MY HERO ULTRA IMPACT on your PC with BlueStacks
Download and Install the latest version of BlueStacks

on your PC.

Create a Fresh Instance of BlueStacks Nougat 64 Bit or BlueStacks 64 Bit Pie by clicking on Multi-Instance Manager -> New Instance.

Once BlueStacks has booted up, go to the Google Play Store by clicking on its icon on the home screen.

Complete the Google Sign-in process or do it later.

Search for "MY HERO ULTRA IMPACT" on Play Store by typing the same in the Search Bar.

Look for the game title with the same name and install the application.

Complete the Google Sign-in process if you chose to skip it to install

MY HERO ULTRA IMPACT

.

Run

MY HERO ULTRA IMPACT

clicking on its

icon on the home screen of BlueStacks to start playing.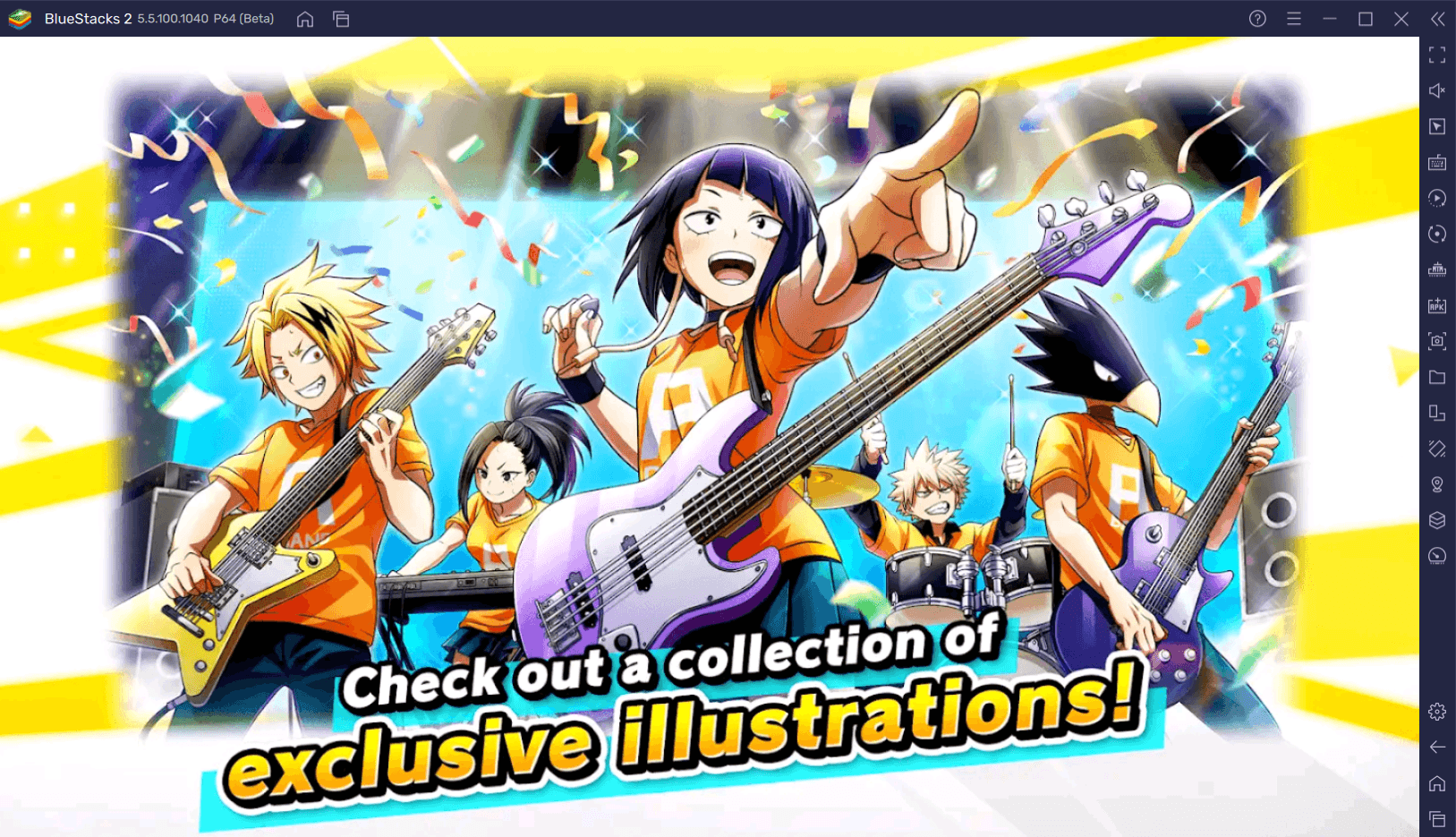 Games like MY HERO ULTRA IMPACT that are grind-y and require high graphical power can cause battery drainage and lag issues on the smaller batteries of your mobile phone. Understandably, they need to be played for long periods of time and need constant input at lag-free instants to effectively win the battle. Playing MY HERO ULTRA IMPACT on a bigger screen without worrying about battery drainage and lag-free gameplay is highly recommended. Hence, we recommend playing MY HERO ULTRA IMPACT on a PC with BlueStacks using a keyboard and mouse.