Game Guides
My Hero Ultra Impact: Rerolling Guide for Beginners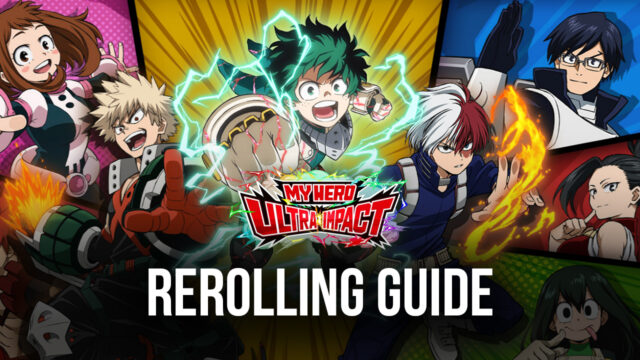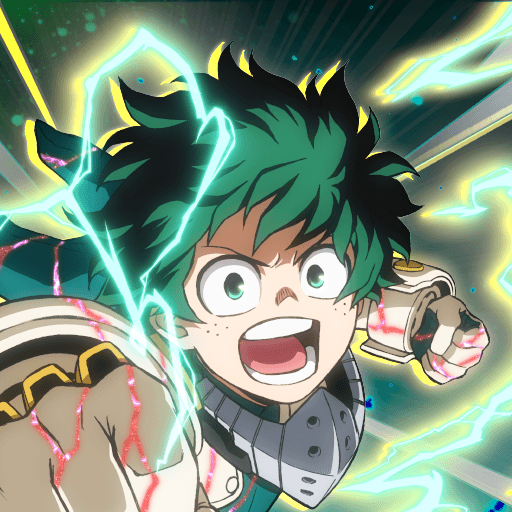 Note: This game is compatible with BlueStacks 5.6 and Above.
My Hero Ultra Impact, the newest turn-based RPG by Bandai Namco Entertainment that just saw its global launch 1 month ago is making strides in the app stores with over 5 million downloads combined. The free-to-play title is just over a month old and recently celebrated its World Heroes Movie and Global release campaigns by releasing new featured hero banners and giving out tons of freebies just by logging in.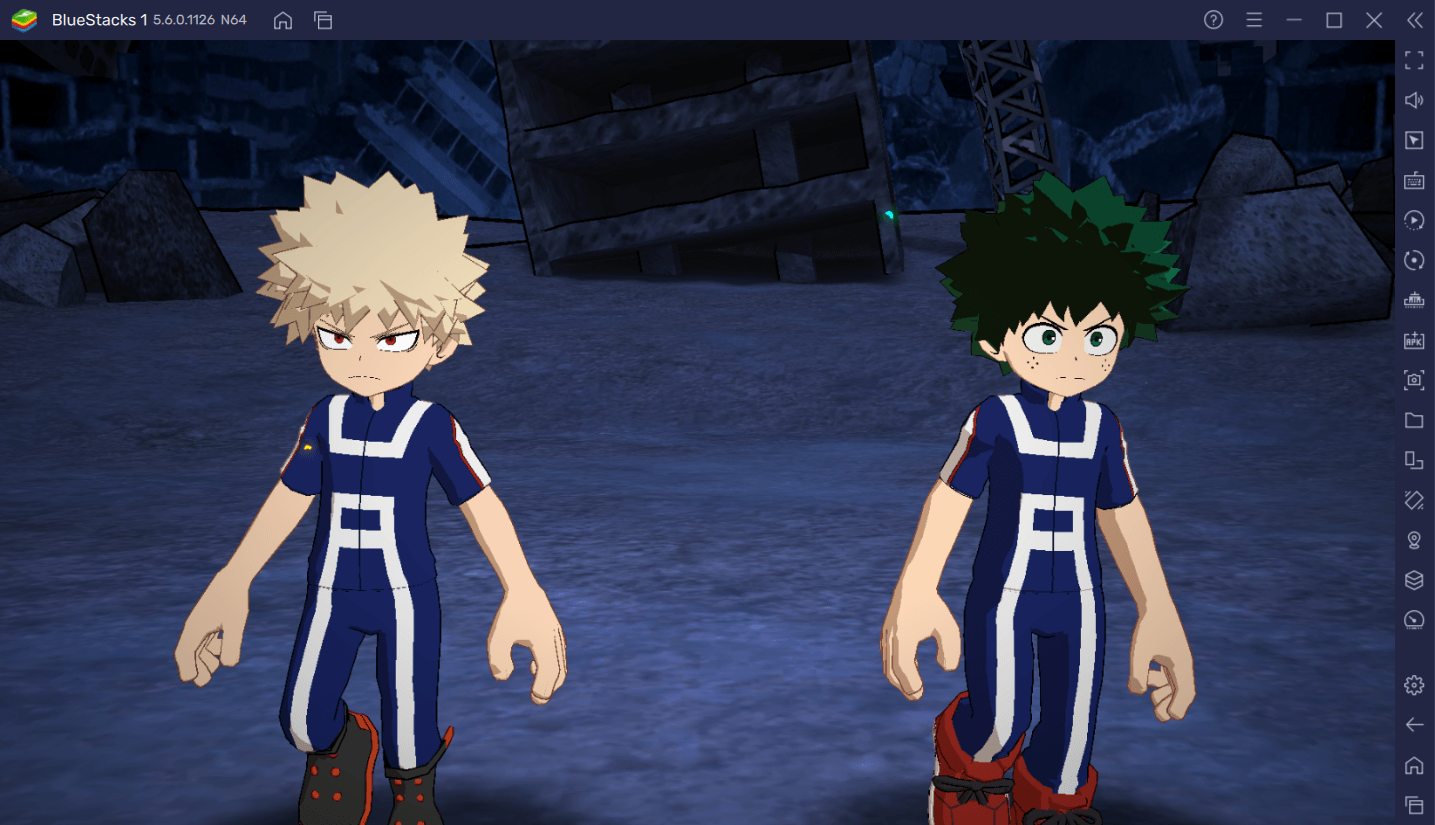 My Hero Ultra Impact provides a strategic turn-based combat system where players can select their skills on their heroes first, then tap on the end turn button to conclude their turn. The ultimate abilities called Plus Ultra Moves in-game are fully animated skill animations which are beautiful to look at. The game provides aesthetically pleasing 3D semi-chibi models for its heroes. The game features characters from the My Hero Academia franchise/IP like Izuku Midoriya, Ochako Uraraka, Katsuki Bakugo, and Shoto Todoroki.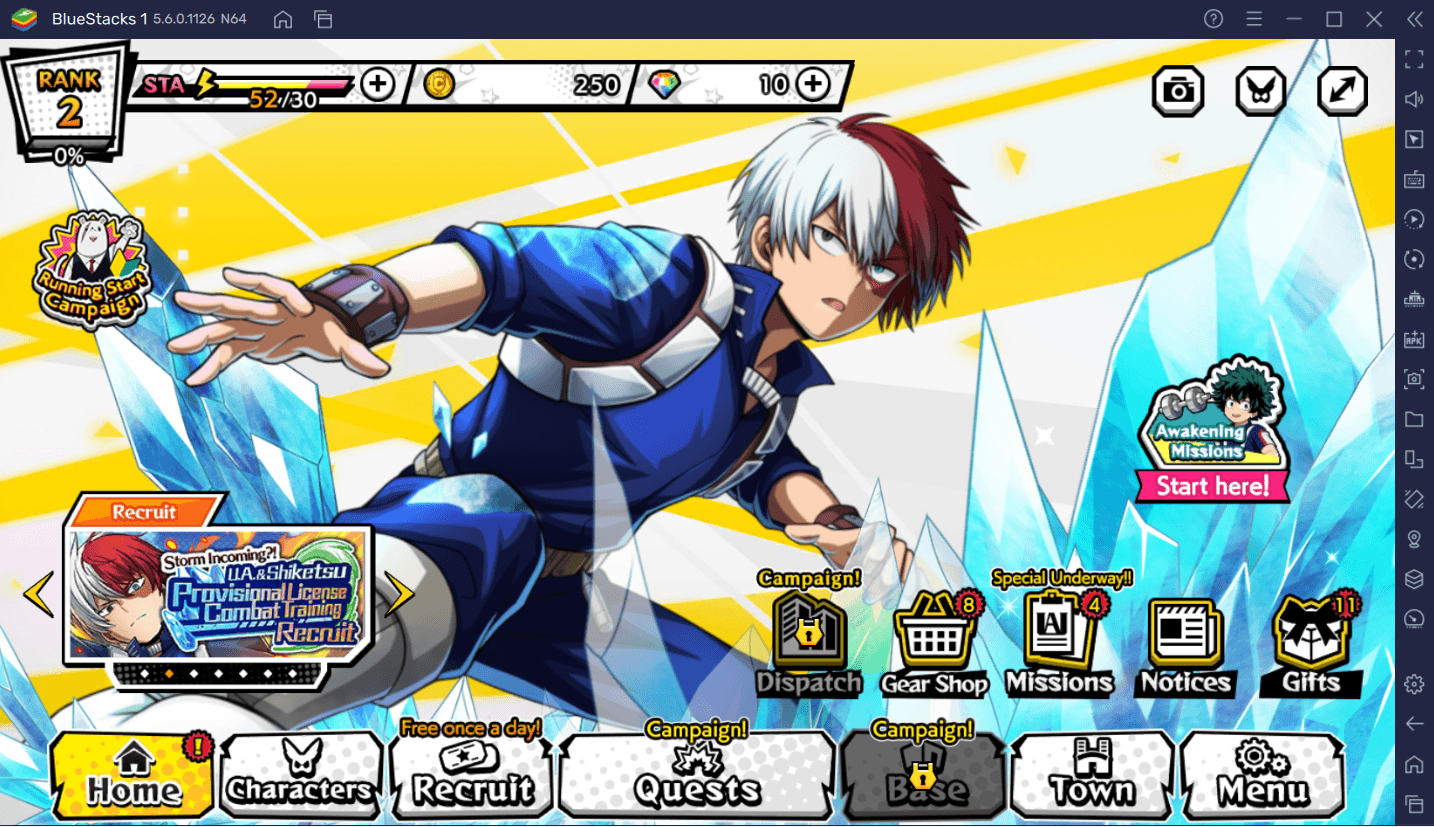 My Hero Ultra Impact is a gacha hero-collector game which means players collect heroes by summoning them from the gacha system. This system gives players different currencies to summon on different banners where players can acquire heroes of different rarities at different rates at random. This is the essence of gacha games in general and My Hero Ultra Impact is no different. The game has different summoning banners but, in this article, we are only going to be looking at 1 – the Infinite Reroll banner that every new player who is going to start the game is going to come across in order to get their first 10 characters/memories.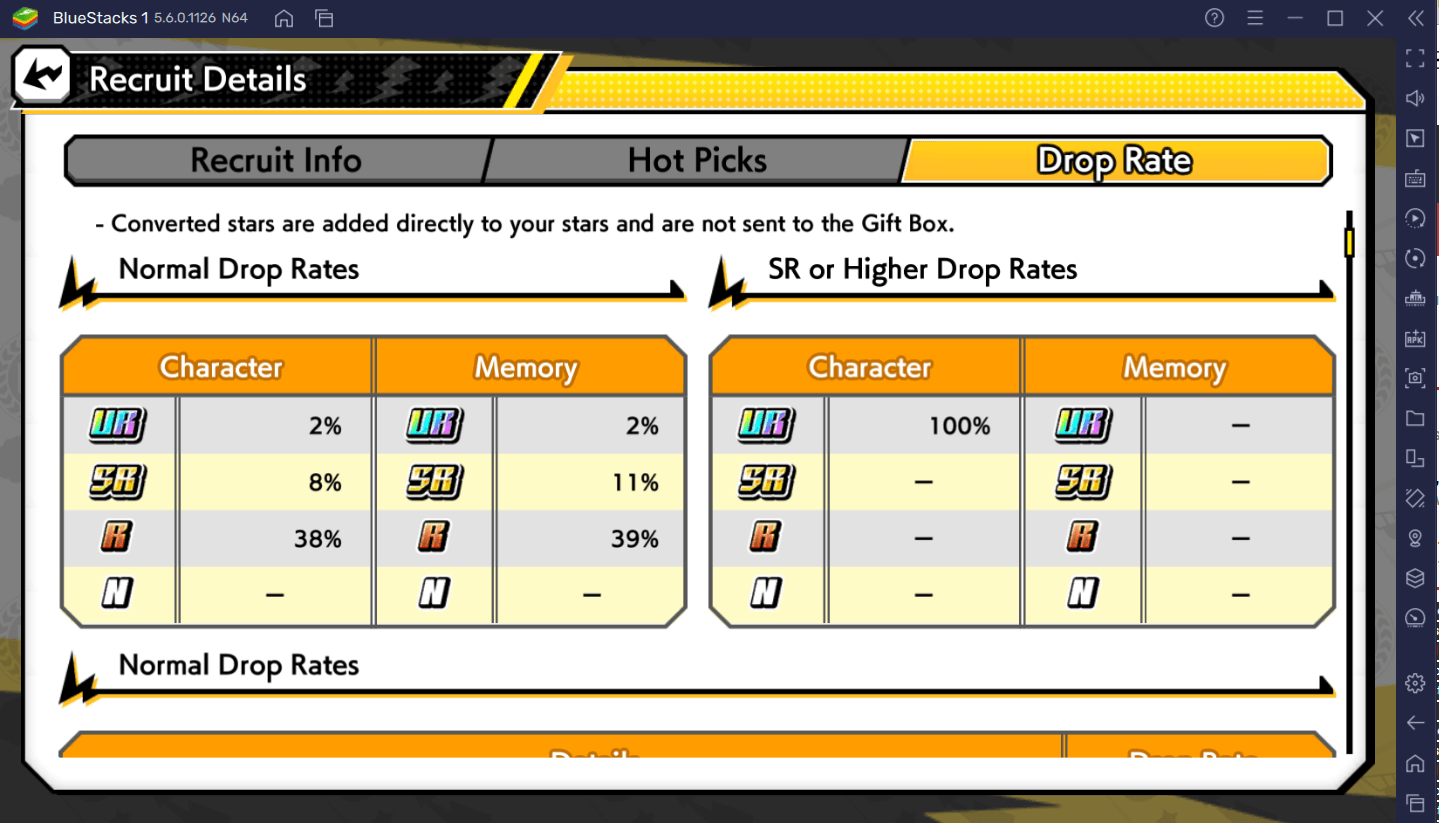 The game's characters, called Heroes to symbolize the My Hero Academia franchise/IP, are divided into different rarities with the lowest rarity being Rares (R) and the highest rarity of heroes being Ultra Rare (UR). The same goes with Memories which also come in different rarities with the lowest rarity memory being Rare (R) and the highest rarity memory being Ultra Rare (UR). The rates of summoning the highest rarity heroes are 2% and the rates of summoning the highest rarity memory are also 2%. Together, they are at a high combined rate of 4% of summoning a UR from the banner which can be a Hero or a Memory. This can turn some people off if they are just here to collect heroes.
Rerolling Guide for My Hero Ultra Impact
Rerolling in My Hero Ultra Impact is very easy and players need not go through the hassle of steps like restarting their game or making new accounts to restart progress. My Hero Ultra Impact has a built-in rerolling feature of some sort. This is with the help of the Infinite Beginner Summoning banner that we mentioned in the beginning. All new players who will start the game will get a chance to do infinite 10 times summons on this banner after they complete the battle tutorial. This Infinite Beginner Summoning banner can be summoned an infinite number of times but is gone once the players accept any of the results. The banner is free of charge to summon on and is essentially a tutorial summoning banner. The banner guarantees at least 1 UR from the 10 summons and this guaranteed UR can be a Memory or Character.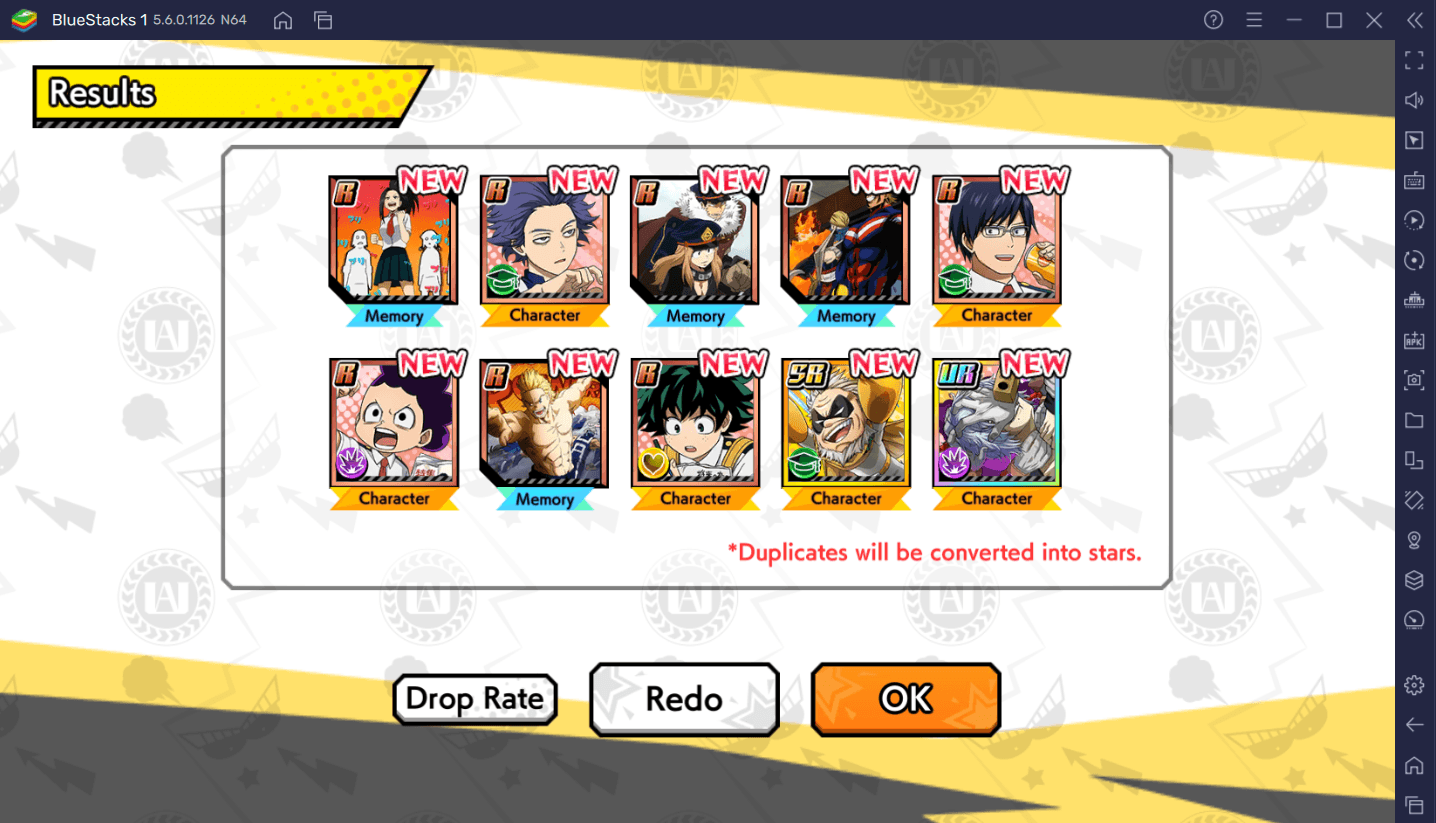 We highly recommend players to reroll for at least 2 UR Characters to start the game as it's possible. UR Characters are extremely hard to get by and starting with 2 of them is an amazing start. For specifics, we would like to mention the following best UR characters to get while summoning on this Infinite Summoning Banner:
UR Blue Katsuki Bakugo (Tier 1)

UR Green Shoto Todoroki (Tier 1)

UR Blue Momo Yaoyorozu (Tier 1)

UR Green Ochako Uraraka (Tier 1)

UR Red Eijiro Kirishima (Tier 2)

UR Green Hawk (Tier 2)

UR Purple All For One (Tier 2)

UR Yellow Shota Aizawa (Tier 3)

UR Red Izuku Midoriya (Tier 3)

UR Yellow Izuku Midoriya (Tier 4)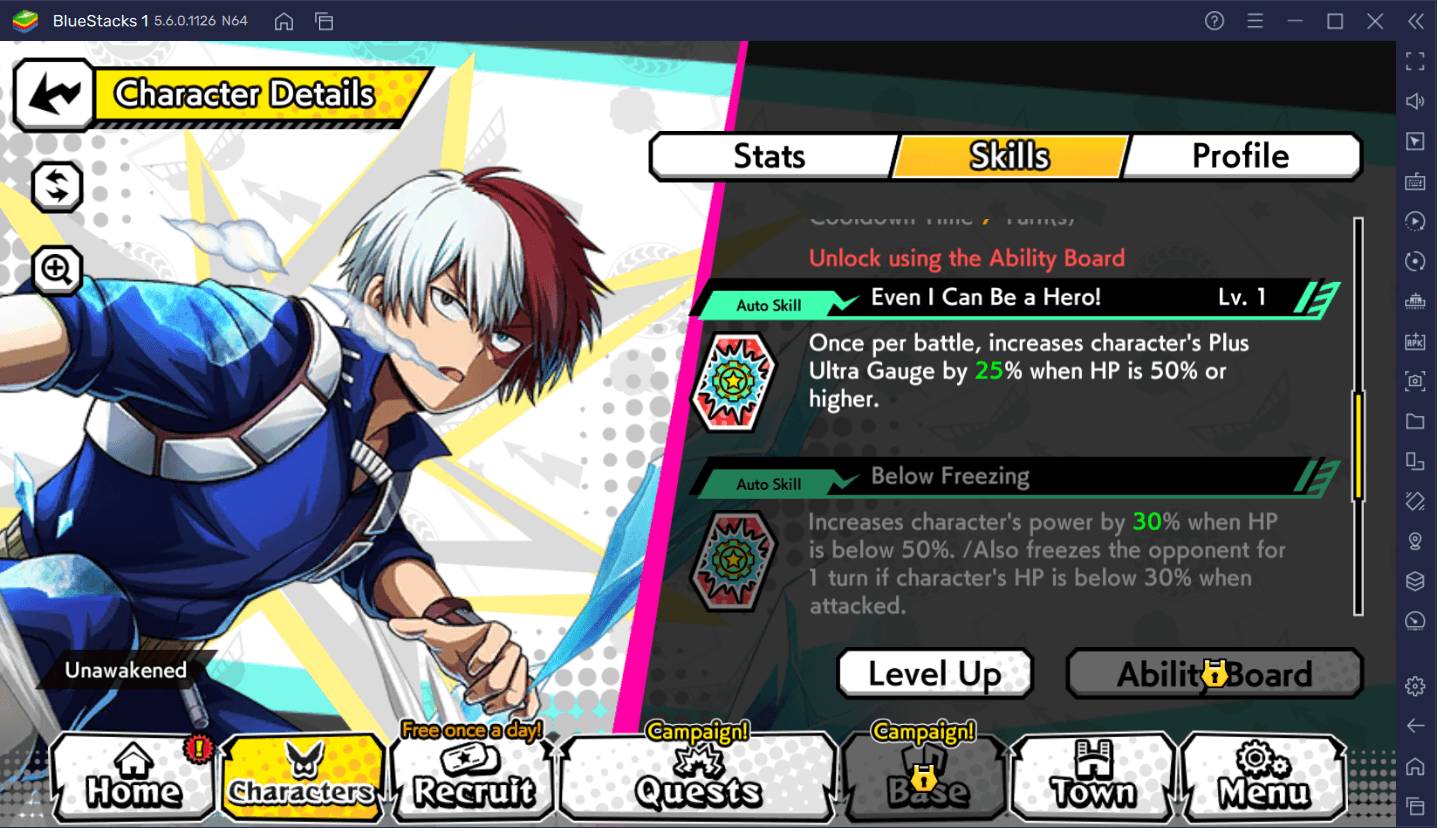 As you can see from above, a good combination to aim for while rerolling would be 2 of any characters from Tier 1 characters. Always make sure to at least settle for 2 UR characters and not 1 UR character and 1 Memory. It can take some time but it's worth it if you are planning to play the game for a longer duration of time and want a strong head start.
Games like My Hero Ultra Impact which are grind-y and require continuous up-time can cause battery issues on the smaller capacity batteries of your mobile devices. Playing My Hero Ultra Impact on a larger screen of your PC with BlueStacks using your keyboard and mouse, without worrying about battery drainage is highly recommended.