Game Guides
How to Play Nations of Darkness on PC with BlueStacks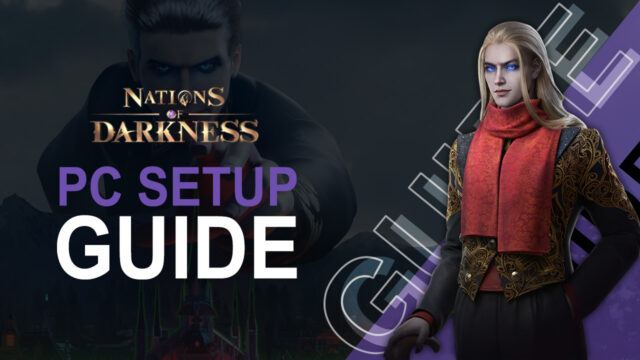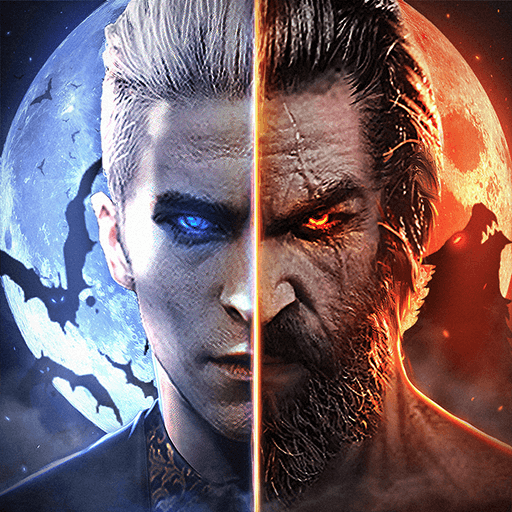 Ready to play Nations of Darkness, the brand-new dark fantasy RTS that has become a sensational hit among fans of the genre. Explore a realm inhabited by vampires, werewolves, and hunters who are constantly at war with each other as they vie for supremacy in a world where only the strongest survive. Choose which side you want to be in and lead your own rising nation from the ground up and test your ability to become a leader that your people can rely on in these times of uncertainty.
Nations of Darkness is a real-time strategy game with a heavy focus on nation-building. The game features heavy decision-making mechanics where the player will constantly have to make difficult choices for the betterment of their nation. Many players have begun to raise their own nations with thousands of players joining each day to contest the title of being the most powerful leader in the realm. Join today as you begin your adventure with the help of BlueStacks!
How To Set Up Nations of Darkness on BlueStacks
To play Nations of Darkness with the best possible tools to give you all the advantages you'll need, you might want to consider downloading this game on BlueStacks. This platform provides players with the features that they'll need to re-experience their favourite games which makes everything easier and much more enjoyable to play.
To Install Nations of Darkness on your computer, please follow these easy steps:
On the BlueStacks website, search "Nations of Darkness" and click on the relevant result.

Click on the "Play Nations of Darkness on PC" link on the top left.
Download and Install the Bluestacks

App player on your PC.

Click on the "Nations of Darkness" icon at the bottom in the app player.

Complete the Google Sign-in to install the game.

Click the Nations of Darkness icon on the home screen to start playing.
Useful Features When Playing Nations of Darkness
BlueStacks is a platform that's created specifically to give hardcore and casual mobile gamers everything they'll ever need when playing. Nations of Darkness is a real-time strategy game that has its charms but can easily get boring when being played on your mobile devices. The platform is designed to give every type of game genre features that can upgrade their performance and experience. Here are some examples of features that you might enjoy when playing this game:
The Multi-Instance Function is a feature that allows players to open multiple instances simultaneously on the same device using duplicate accounts or one individual account per instance. You can always monitor and carry out activities freely while you play other games this way. This is BlueStacks' most popular feature as it is extremely versatile that opens up a lot of possibilities in gaming.
Real-time strategy games like Nations of Darkness can be too much when played in extended durations so it's a good idea to have multiple instances open. This gives players the option to play other games simultaneously or open multiple instances of Nations of Darkness to accomplish tasks that they might need to do like creating their own guild comprising of nations that belong to the same player.
The Macro Feature is a handy tool that helps players overcome the pains of playing a game that involves many repeatable actions you'll have to do every day. Players can freely create their macros by recording a series of actions that they can replay later when they need to do the same sequence of tasks again. This is good for players that don't want to replay daily tasks in their game.
The Macro Feature allows players in Nations of Darkness to accomplish tasks such as automatically upgrading buildings and training troops. It provides so much utility since the game has so many repeatable tasks that are needed to accelerate the progression of a player's progress. This part of the game that often leaves players uninterested in the game becomes much more tolerable since macros can simply do all of these tasks for them automatically according to their preference.
The Eco Mode is a great feature that most players don't look at but can be useful for users that are having trouble because of their computer's performance limitations. This function basically reduces any idle instance's processing requirement by a lot so that you can open more applications on your computer and continue with the work that you're currently working on.
Nations of Darkness is often left open in the background of your computer and that can still consume a bit of your computer's processing power. The eco mode really helps reduce that amount and provides players with a way to open more applications without having to exit BlueStacks. This feature is extremely helpful for users who have basic setups that can't run multiple applications at the same time without the overall performance getting affected.
Rise to Supremacy Among the Nations of Darkness!
The goal of this game is to survive until the inevitable end of the server where only the strongest players survive. Work with a group or stand alone against hundreds of other players in your area who are constantly trying to establish supremacy over the realm. Nations of Darkness gives competitive players the experience of having to compete in a world where war comes knocking at your doorstep. The only question is whether or not you have what it takes to stand strong in the face of it.
Nations of Darkness is a great game that's best played on the BlueStacks platform. Users who have never tried playing on an Android emulator before might feel sceptical about playing a mobile game on their computers since a smartphone is supposedly more versatile due to its functionalities and portability. However, nothing can really beat the power of a computer and the wonders it can bring for players who want the best experience possible when gaming.