Game Guides
Play NIKKE: Goddess of Victory more Efficiently Using these BlueStacks Features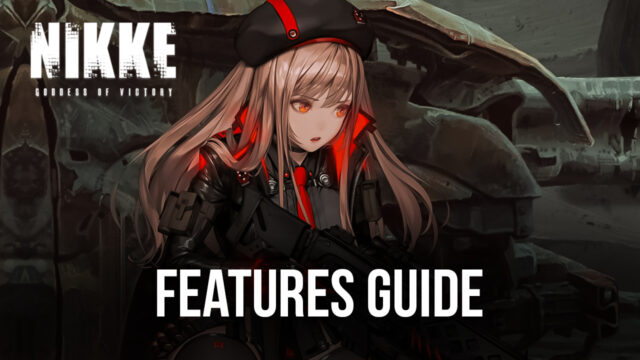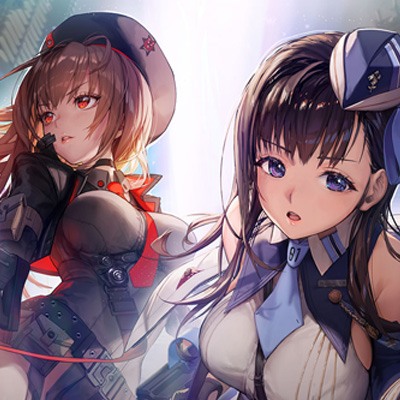 NIKKE: Goddess of Victory is one of the best real-time third-person shooter RPG titles developed by SHIFTUP and published by Level Infinite. The game is available as a free-to-play title on both Google Play Store and iOS App Store. Players can fight using the female robot characters called NIKKE who are awake to save the world from catastrophic machines called Raptures who are set upon to destroy humanity.
NIKKE: Goddess of Victory is not just an RPG title but also a hero collector which boasts a variety of fully-fledged 3D characters which are collected through different means but the best one being the gacha system. This can be a breaking point for players who dislike the probability-reliant mechanics associated with gacha games and this is especially relevant for NIKKE: Goddess of Victory, as the game features no pity system to get your favorite character. Players can use the premium currency called Diamonds or use NIKKE Summoning tickets to try their luck in the gacha system.
NIKKE: Goddess of Victory relies on a simple yet fun third-person shooter combat system where players simply control the skills of their NIKKE's but even this can be alleviated if players choose to use the handy AUTO mode which can auto-play the stages for you while you simply reap the rewards after the AI has finished completing the stage. This is only recommended for players who have stronger team power than what is required for the stage. In this article, we will list some of the features in BlueStacks which can drastically reduce the grind and increase the efficiency of the player when they play NIKKE: Goddess of Victory on their PC with BlueStacks using a keyboard and mouse.
Multi-Instance Manager for Re-Rolling
NIKKE: Goddess of Victory is infamous for not being re-roll friendly and that's particularly because of the lack of any pity system but the base rates are quite high, so players can look forward to getting multiple SSRs when they summon for the first time using the pre-registration rewards on the normal summoning banner for the first time on a new account. However, things can always go south with you not having your best reroll and this is where BlueStacks can help players drastically and reduce their time being wasted in rerolling in NIKKE: Goddess of Victory. Players can play and enjoy multiple accounts of NIKKE: Goddess of Victory at the same time using the Multi-Instance Managertool which is in-built and can be accessed from the right-hand side of the application.
Using BlueStack's Multi-Instance Manager tool, players can choose to create new instances or clone their currently used instances. Further, they can sync these instances such that whatever actions are done on 1 instance are followed in all instances. This way, players can reroll on multiple different accounts at the same and save lots of time while also getting a higher chance to obtain their most wanted NIKKEs.
Keymapping Tool for More Accurate and Efficient Gameplay
NIKKE: Goddess of Victory is quite a fun and exciting game with its third-person shooter combat system. Such a combat system demands accurate and precise clicks and taps at the right interval of time to effectively defeat the waves of enemies. Players can make use of the popular Keymapping Tool which emulates the touch and tap you would make on your mobile device to the press or hold of a key on your keyboard of your PC. This works like a charm and is a fan favorite among FPS lovers. Players can access the Keymapping Tool from the right-hand side of the BlueStacks emulator.
Players can customize their key bindings and preferences on the opacity of the controls according to their liking. For example, players can bind the key "1" to use the 1st skill of the NIKKE they are controlling. This will not only work faster but also more accurately as players can decide the spot on which the key will emulate the touch on the screen by going to the Keymapping tool -> Controls Editor -> Create Tap Spot -> Place it over the ability icon -> Press 1 to use your NIKKE's 1st ability in a fraction of second.
Eco Mode to Free Up RAM
NIKKE: Goddess of Victory is a next-generation game that uses very powerful graphics and fluid animations which can significantly slow down your device, especially if it's a low-end one. Do not fret as we have the perfect solution to make sure the game keeps running while your PC also doesn't get harmed.
BlueStacks Eco Mode can drastically reduce the RAM required by your PC to run BlueStacks by simply reducing the frame rate of that particular instance or all instances that are running. This frees up more RAM for your PC to allocate to other programs and reduced the risk of damaging it. Players can access the Eco Mode from the right-hand side of the BlueStacks emulator. They can turn Eco-Mode "ON" or "OFF" at the click of a button and even adjust the frame rates of either an individual instance or all the instances that are running.
Trim Memory to Reduce Memory Utilization
Feeling the need to multi-task or play other games when grinding on NIKKE: Goddess of Victory but feeling that other applications are lagging? We have the perfect solution to such problems – BlueStacks Trim Memory. It flushes out the excess memory occupied by BlueStacks and frees up a significant amount of memory for your PC to run other applications or games faster and in a smoother way.
Players can experience an overall better gaming performance as your PC will consume fewer resources and prevents itself from getting slowed down. This is very beneficial if players are playing resource-heavy games like NIKKE: Goddess of Victory which can take up a lot of memory and increase your RAM consumption. The Trim Memory feature can be accessed from the right-hand side of the BlueStacks emulator and works wonders with just a click.
We take pride at BlueStacks for the most optimized gameplay experience for all our games and NIKKE: Goddess of Victory is not an exception. Players can expect an amazing gaming experience on their PC with BlueStacks using their keyboard and mouse.