Game Guides
GODDESS OF VICTORY: NIKKE Reroll Guide - How to Unlock the Best Characters From the Beginning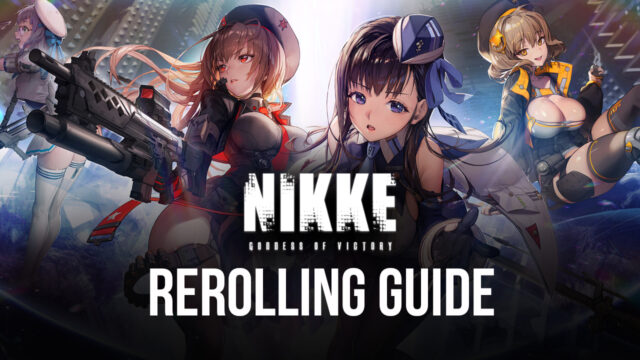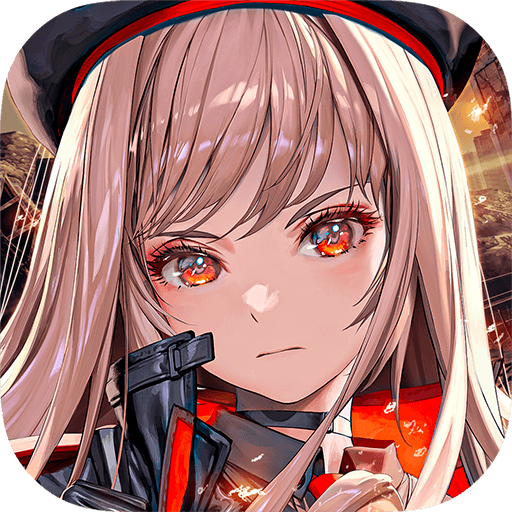 GODDESS OF VICTORY: NIKKE is an innovative new gacha RPG that, while featuring a cool shooter-based real-time combat system, is also bound by similar mechanics that you'd find in other gacha RPGs, such as the fact that you'll have to grind and farm in order to recruit good characters for your team. In fact, we'd argue that one of the most important aspects in this game is recruiting new Nikkes, as these characters are not only quite attractive and collectible, but can also help you to breeze through many of the stages if you manage to unlock a few good ones.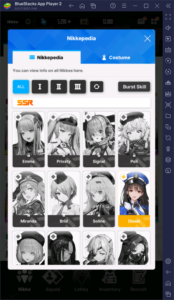 One of the key aspects about collecting these units is that, by unlocking some of the best characters in Nikke, you'll have a much easier time progressing through the story mission and other challenges. For this reason, most users would opt to reroll in Nikke in order to unlock the best units from the very beginning. Luckily, it's quite easy to do so in this game, as the process is very fast and only takes a few easy steps. And in this Nikke reroll guide, we'll be explaining exactly how to go about this. Moreover, if you're playing GODDESS OF VICTORY: NIKKE on PC with BlueStacks, we'll also be showing you how to expedite the reroll process dramatically using the Instance Manager.
How to Reroll in GODDESS OF VICTORY: NIKKE
For those who are unaware, "rerolling" in gacha games is a term used to refer to the process through which it's possible to unlock the best characters from the start in order to get the advantage early on. The exact method varies from game to game, though they all revolve around the same principle: Start a new game and progress until you get to the first few free summonings, and then restart if you don't get the characters that you want. The objective then is to repeat this process as many times are necessary until you receive the characters you want from the gacha.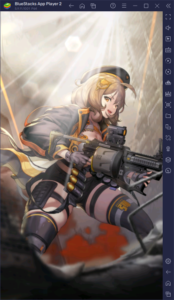 For Nikke, this process is fast and easy, and can be summed up into these simple steps:
Log into the game as a guest and progress through the tutorial.

Complete the tutorial and use your free 10x summoning, which grants you a guaranteed SSR Nikke.

Claim your freebie pre-registration rewards to score extra summonings.

After using all your pulls, check your results to see if you've received a few top-tier characters.

If you didn't get what you wanted, you'll need to reset your game and repeat steps 1 through 4.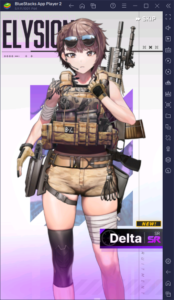 This entire process takes around 10 to 15 minutes on average, or perhaps less if you're quick and skip all the cutscenes. However, considering the low odds of actually getting good characters from the gacha, you'll probably be rerolling for a while until you get one or two top-tier Nikke characters.
If you don't get the characters you want, you'll need to reset your game and try again. To reset your game, follow these steps: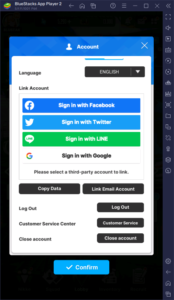 Go to the Android apps menu and delete all Nikke local data to erase your guest account.

Login back into the game as a guest account to start from the beginning again and repeat the steps listed above to continue rerolling.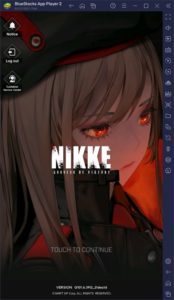 How to Use the BlueStacks Instance Manager to Improve Rerolling in Nikke
Even though the reroll process in Nikke is quite simple and fast, you'll still need to do it countless times if you're unlucky. For some users, it's not unheard of for them to be rerolling for days or weeks before they get the best characters in the game. Luckily, if you're playing Nikke on PC with BlueStacks, you can use the Instance Manager to significantly speed up the reroll process.
The Instance Manager is a BlueStacks tool that lets you run multiple instances of our Android app player at the same time, allowing you to play different games simultaneously, or to access one same game on multiple different accounts. For Nikke, this means that you can effectively reroll on multiple accounts at the same time through the Instance Manager.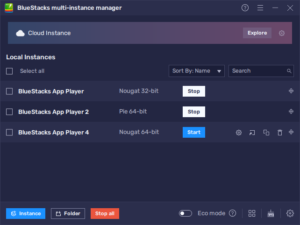 Using the BlueStacks Instance Manager is quite simple; all you need to do is press Ctrl + Shift + 8 to bring up the instance panel where you can view your current instances as well as run or close them, edit their settings, or even delete them. Moreover, by clicking on the "+ Instance" button on the lower left and following the on-screen instructions, you can create as many instances as your PC can handle, keeping in mind that each of these that you run simultaneously will require additional RAM and CPU to maintain it. Also, please remember that Nikke requires Android Pie 64-bit instances in order to install and run on PC.
Once you have all your instances up and running, all you have to do is download and install GODDESS OF VICTORY: NIKKE on each of them and get to rerolling. And since you'd be rerolling on multiple accounts instead of just one, you'll be doing a lot more pulls within the same period, potentially allowing you to unlock the best Nikke characters from the very beginning, but without having to restart nearly as much as usual.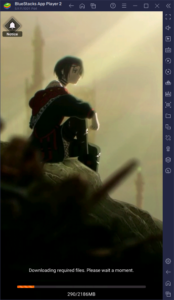 With BlueStacks, you can easily reroll in GODDESS OF VICTORY: NIKKE and unlock the best characters from the start, without having to dedicate as much time and effort. Please feel free to leave us any questions or comments in the section below!