Game Guides
Get the Best Start in NIKKE: Goddess of Victory with the help of this Rerolling Guide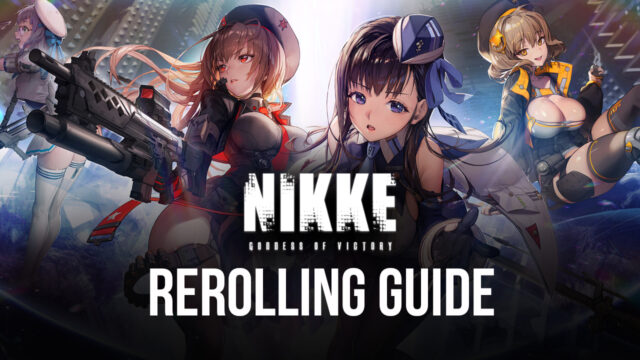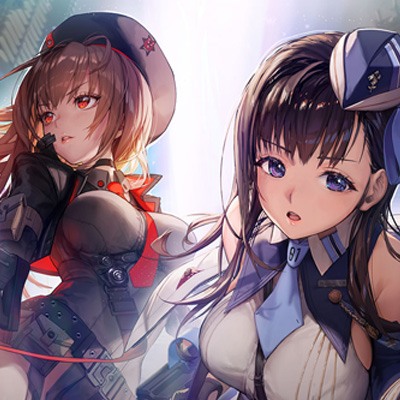 The latest foray of SHIFTUP, the developers of the popular game Destiny Child, is into the third-person shooter RPG genre. NIKKE: Goddess of Victory is a great combination of amazing visuals, sounds, and of course, the battle mechanics. The core gameplay of the game is a third-person shooter which is simplified very extensively and is actually a very casual gaming experience. Players collect and use the game's characters, called NIKKE, in battles to fight against evil mechas.
NIKKE: Goddess of Victory follows the story of humanity's destruction and earth getting new rulers in the form of otherworldly creatures called Raptures. These raptures look a lot like the evil robots we see in sci-fi movies, except that they have already destroyed more than half of the earth and the planet has become inhabitable. Humans have taken shelter underground in safe bunkers where they awake the last resort of humanity's survival – female mechanized fighter robots called NIKKE. NIKKE are the collectible characters in NIKKE: Goddess of Victory which can be obtained from the game's gacha system.
NIKKE: Goddess of Victory is a gacha game where the core mechanic to obtain newly released and existing NIKKE is through the gacha system. As any avid gacha game fan would tell you, the rates do matter a lot and in NIKKE: Goddess of Victory, the rates of summoning the highest rarity NIKKE's, which are SSR rarity, is a whopping 4%. This does come with its own negative point that the game lacks any pity system for NIKKE's and no guaranteed way to get the specific character, at least as of now when the game is just released. The base rarities of the NIKKE and the probability to summon them are as follows:
Rare NIKKE

(53% Rate)

Super Rare NIKKE

(43% Rate)

Super Super Rare NIKKE

(4% Rate)
NIKKE: Goddess of Victory also has different types of weapons which are suited to certain types of NIKKEs. Weapons not only increase the base power of your NIKKE but also empower her basic attacks greatly which makes progressing through the main story that much easier. As of now, there are various weapons and their preferred uses:
Sniper Rifle

– Used for taking down long-ranged enemies as the Sniper also has good accuracy.

Shotgun

– Used for killing enemies on the ground who are close to you.

Gatling Gun

– Used for dealing AOE targeted damage as the gun fires at a very fast rate and deals splash damage.

Rocket Launcher

– Used for killing enemies which are present in the air at any range and inflicts more damage to airborne enemies.

Assault Rifle

– Used for dealing with enemies who are on the ground.
NIKKE: Goddess of Victory also has some special banners which feature the NIKKEs from that particular company. Here are various companies and the NIKKEs associated with them:
ELYSION:

Marian, Rapi, and Neon.

MISSILIS INDUSTRY

: Espinel, Maxwell, and Drake.

TETRA LINE

: Alice, Exia, and Anis.

PILGRIM

: Snow White.
The rates to summon are pretty good, on the other hand, which means it's quite easy to reroll for multiple targets. The gameplay mechanics of NIKKE: Goddess of Victory are quite plain and simple and we won't go into much about it as this guide is targeted toward how to reroll in NIKKE: Goddess of Victory. Today, we are here to tell you how you can reroll faster and more efficiently in NIKKE: Goddess of Victory on a bigger screen of your PC with your keyboard and mouse via BlueStacks!
Rerolling Guide for NIKKE: Goddess of Victory
Rerolling is an essential part of games like these where a strong head starts matters and can set you up for a smooth and efficient journey throughout the game. Playing NIKKE: Goddess of Victory on BlueStacks eases the process for a perfect reroll using its Multi-Instance Manager tool. In NIKKE: Goddess of Victory, players can easily reroll as the game provides 10 summoning tickets as part of the pre-registration campaign. Players can feel free to use these tickets on the normal summoning banner. With the rates being as high as 4%, we recommend players to go for at least 2 SSR NIKKE's as the target.
The NIKKEs we recommend for players to look forward to while rerolling are as follows:
Maxine

(SSR grade NIKKE)

Sugar

(SSR grade NIKKE)

Exia

(SSR grade NIKKE)

Snow White

(SSR grade NIKKE)

Signa

(SSR grade NIKKE)

Emma

(SSR grade NIKKE)
Players can keep the account if they have any of the 2 NIKKEs in the above-mentioned list of rerolling targets. If players are not able to get any of the reroll targeted NIKKEs, then they can use the following methods provided below to reset their progress and start from the beginning.
Method 1: Use Different Account
Players can simply log in with another account and keep the current account that they are not satisfied with as a backup option in case they feel like choosing the current progress.
NIKKE: Goddess of Victory is a great casual stylized game that does not need much hands-on manual input to play at maximum efficiency and players can easily play it on their PC using BlueStacks and make use of its multiple features to play the game efficiently for a more optimized and lag-free experience.