Game Guides
Play Operation: New Earth on PC with BlueStacks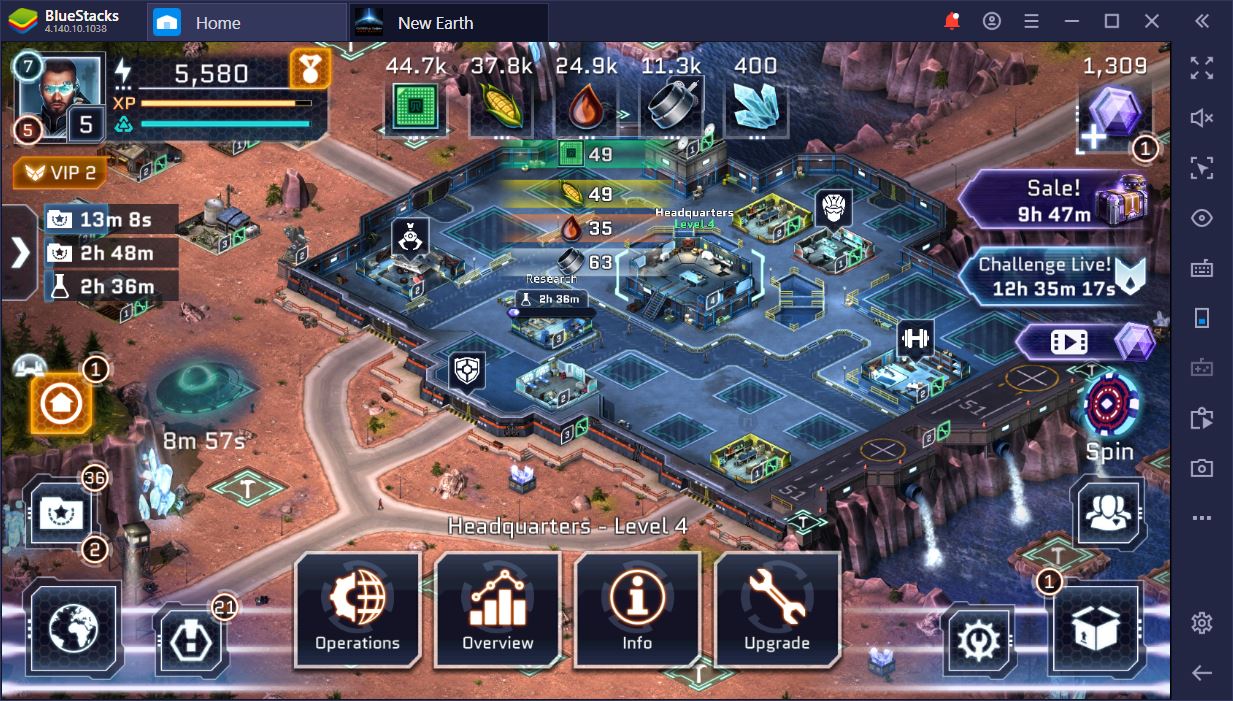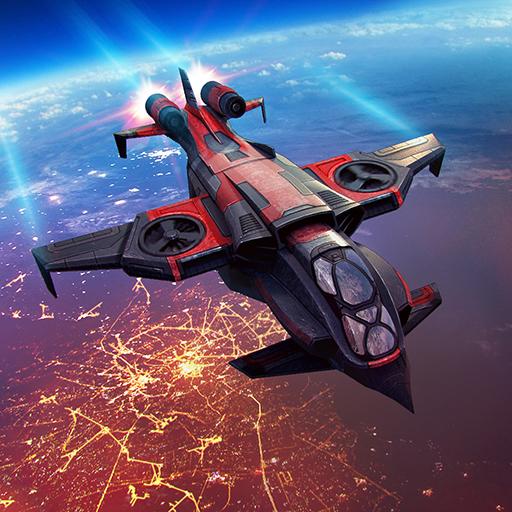 In our tips and tricks for Operation: New Earth beginners, we mentioned that you might want to spare you main bases' hero and research skill points when it comes to resource gathering speed and other, related aspects. Below, you'll find out why this is one of the best decisions you can make when you play Operation: New Earth on PC with BlueStacks. It might not be obvious now, but if you plan to go late game with your account, you'll know just what we mean.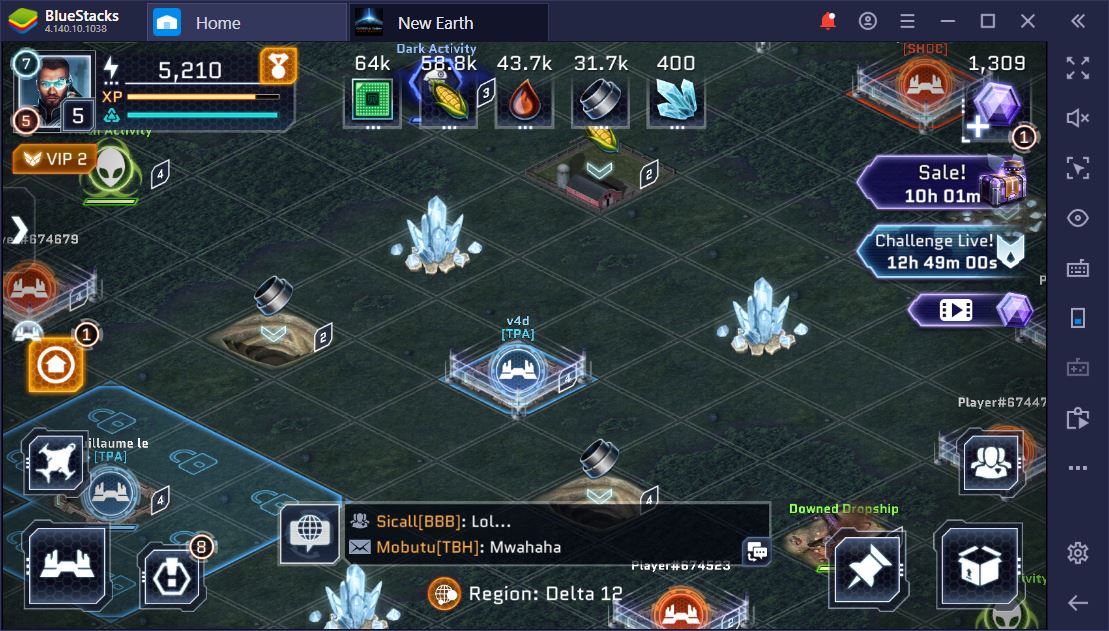 Throughout this article, we'll show you why it's worth playing ONE on your PC, rather than on your smartphone, with the help of the BlueStacks. Of course, this is not a fast-paced FPS where the keyboard and mouse will help you shoot better or faster than your opponents. Instead, with MMORTS games, BlueStacks gives you a host of strategic tools you can use to grow quicker than anybody on your realm.
Keymapping Makes Everything Faster
Your strategic upper-hand starts with the Keymapping Tool. The latter makes it possible for you to bind in-game actions, such as taps, repeated press, swipe, zoom, and more, directly with your keyboard and mouse. With this handy feature, you can instantly collect resources, aid others, and check your missions – all in a heartbeat. If you're at work, this means that you'll have to pay minimal attention to your base and still be as productive as possible.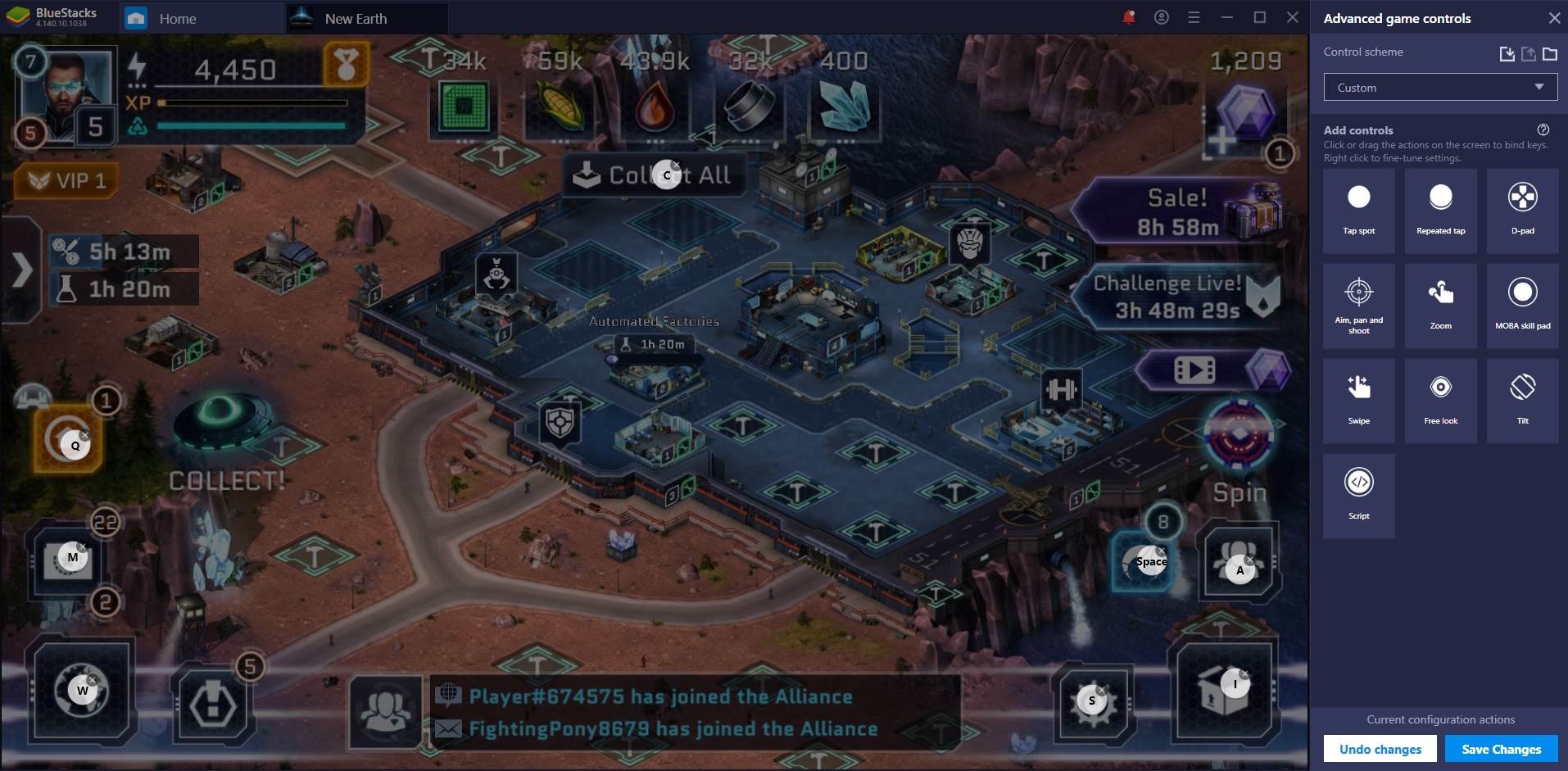 You never know when somebody's out to get your resources. Being online without necessarily focusing on playing will give you an upper-hand in terms of successfully repelling attacks or making sure your enemies loot nothing. If this wasn't enough, the increased control you get from the keybinds will also help you keep to the Always Be Working beginner tip. This is, after all, a base race.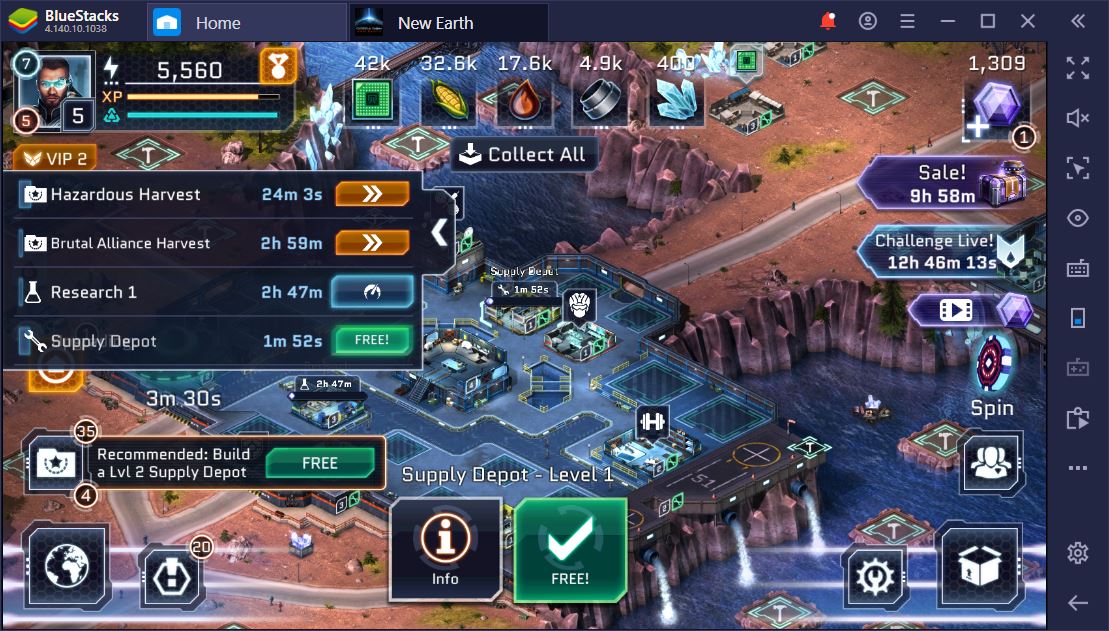 Become a State of Your Own
Armies need supplies. Buildings need supplies. Defense systems need… well, supplies. Wherever you turn in Operation: New Earth, there is something that asks for more and more resources. This is the reason why so many players quit the game before it gets interesting – at some point, you realize that what you make is just not enough. Then, you'll have to make a decision: adapt or pay to make things run smoother.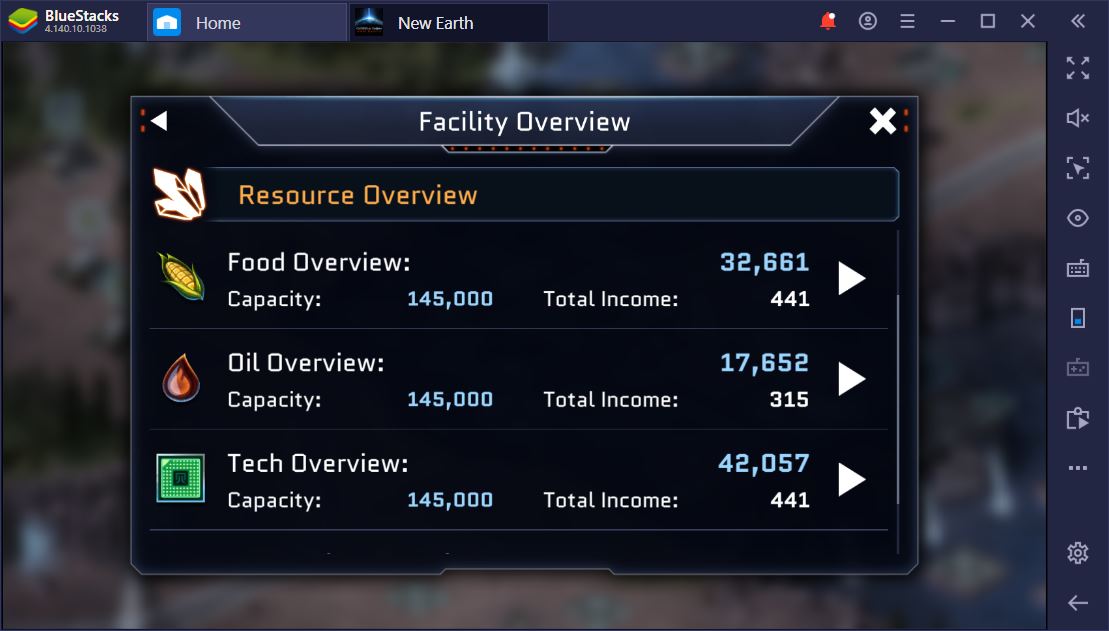 We chose the former. The Multi-Instance Manager allows us to run 2, 3, 4 or more ONE accounts at the same time. This is an incredibly powerful feature that, if used to its full potential, can help you get to the end-game without having to spend one penny. Create several clones of your main BlueStacks application, then start them up.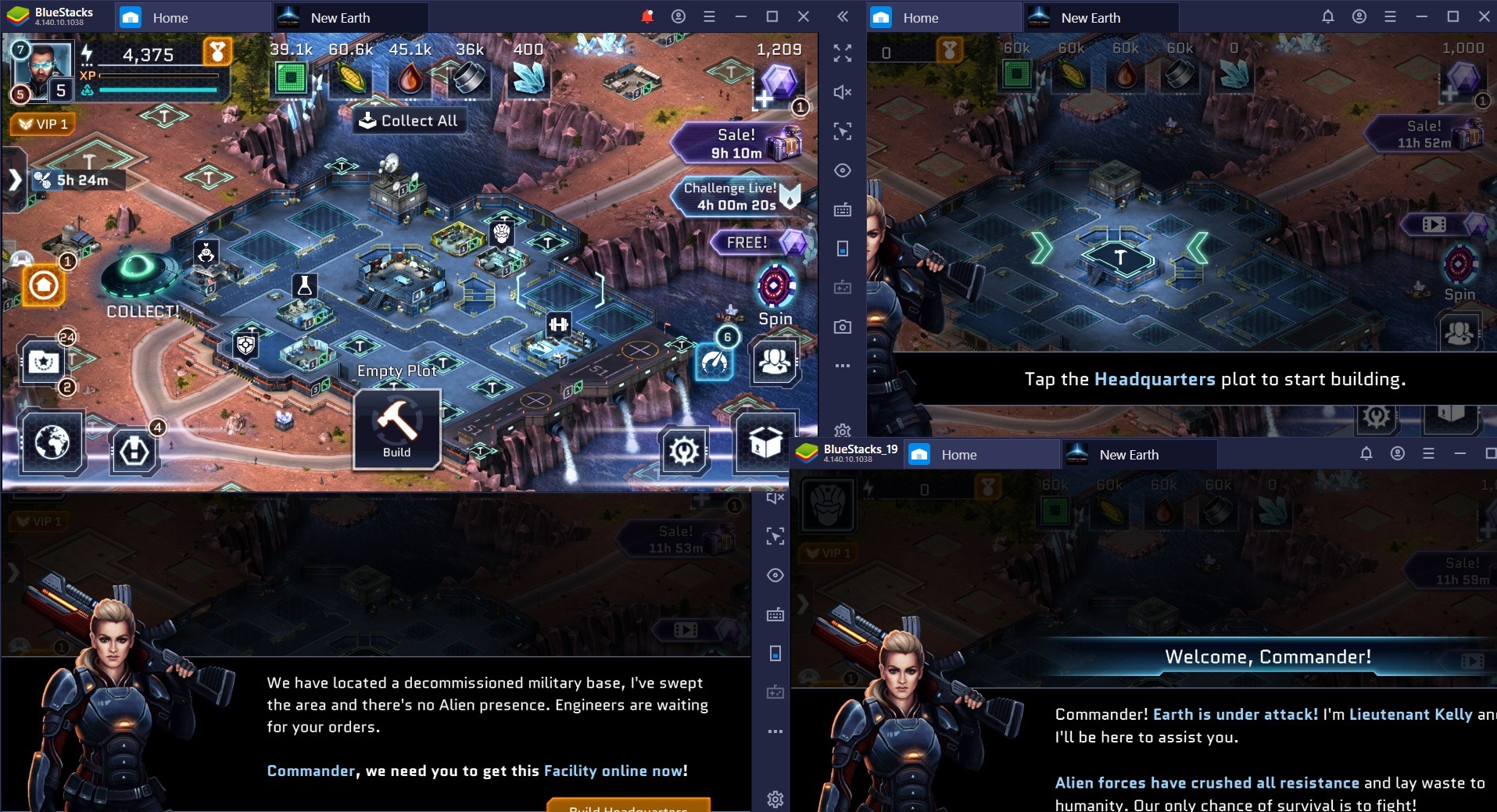 The more, the merrier, but you should make sure that your PC can take the load. We'd be able to run 5, perhaps even 6, but it's been a while since we upgraded our RAM, so we'll stick to 4 for now. While your main base is focused on tactical operations, you can use the other accounts to supply your primary one with much needed resources. The sky is the limit to what you can achieve – one account for each resource if you want.
Rule Everybody with Scripts
Farm accounts are a must if you're serious about your Operation: New Earth playthrough. Even with all the time you save by running all of them simultaneously, you'll still have to be a skilled manager to optimize construction and upgrades. Luckily, BlueStacks' Scripts are here to make life even easier for you. Imagine, for a second, that all the routine motions would be done at the press of just one key. Now, witness your dream come true.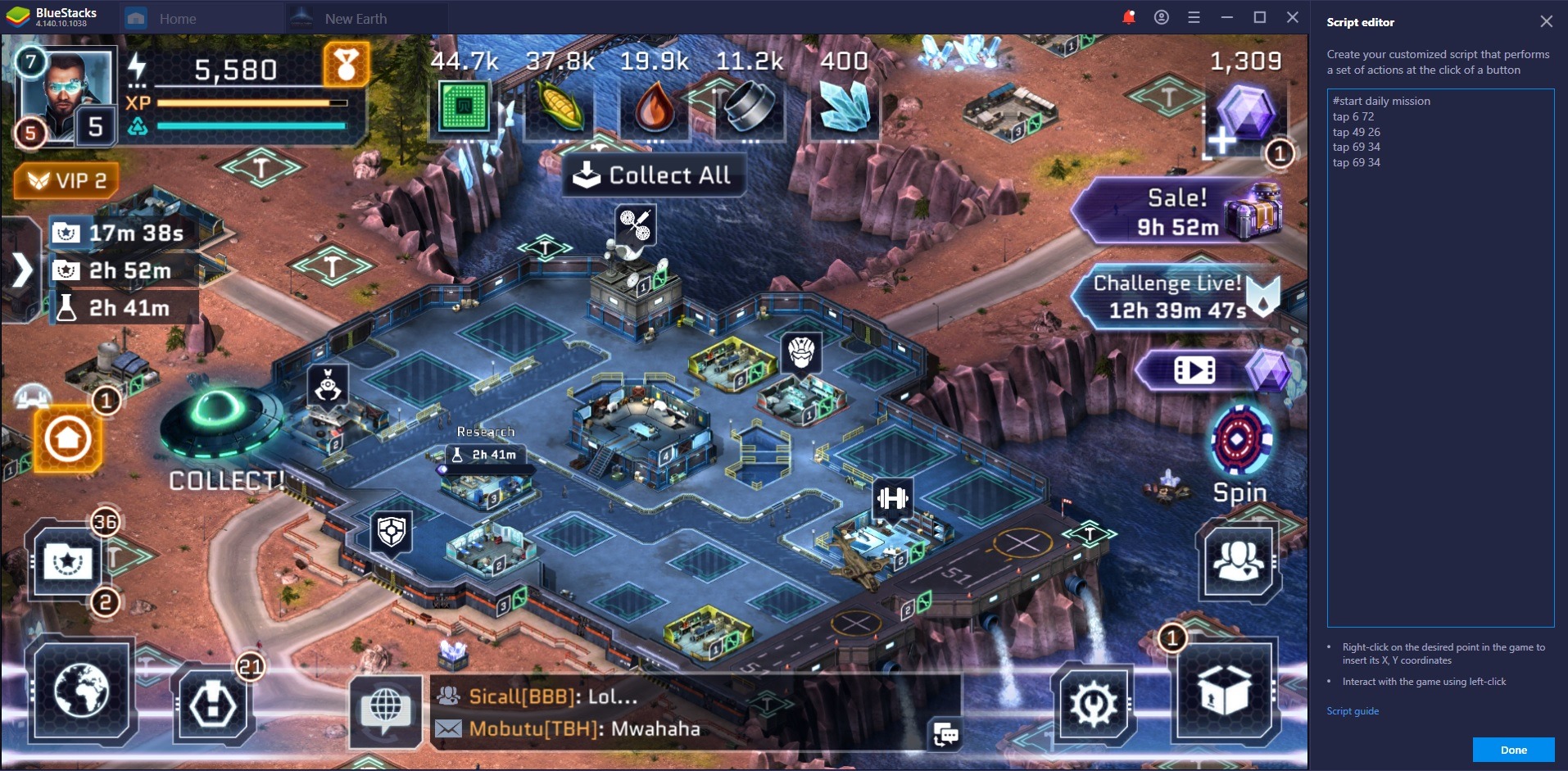 You might be able to collect resources at the press of a button, but upgrading any buildings is still a grueling task, particularly since you have to press the same 4-5 buttons 10-20 times. With Scripts, you can record all of these motions and have BlueStacks do the work for you. Helping allies? No problem. Jot down the buttons you have to press and then bind the sequence to just one keyboard or mouse press. This is the stuff of legends.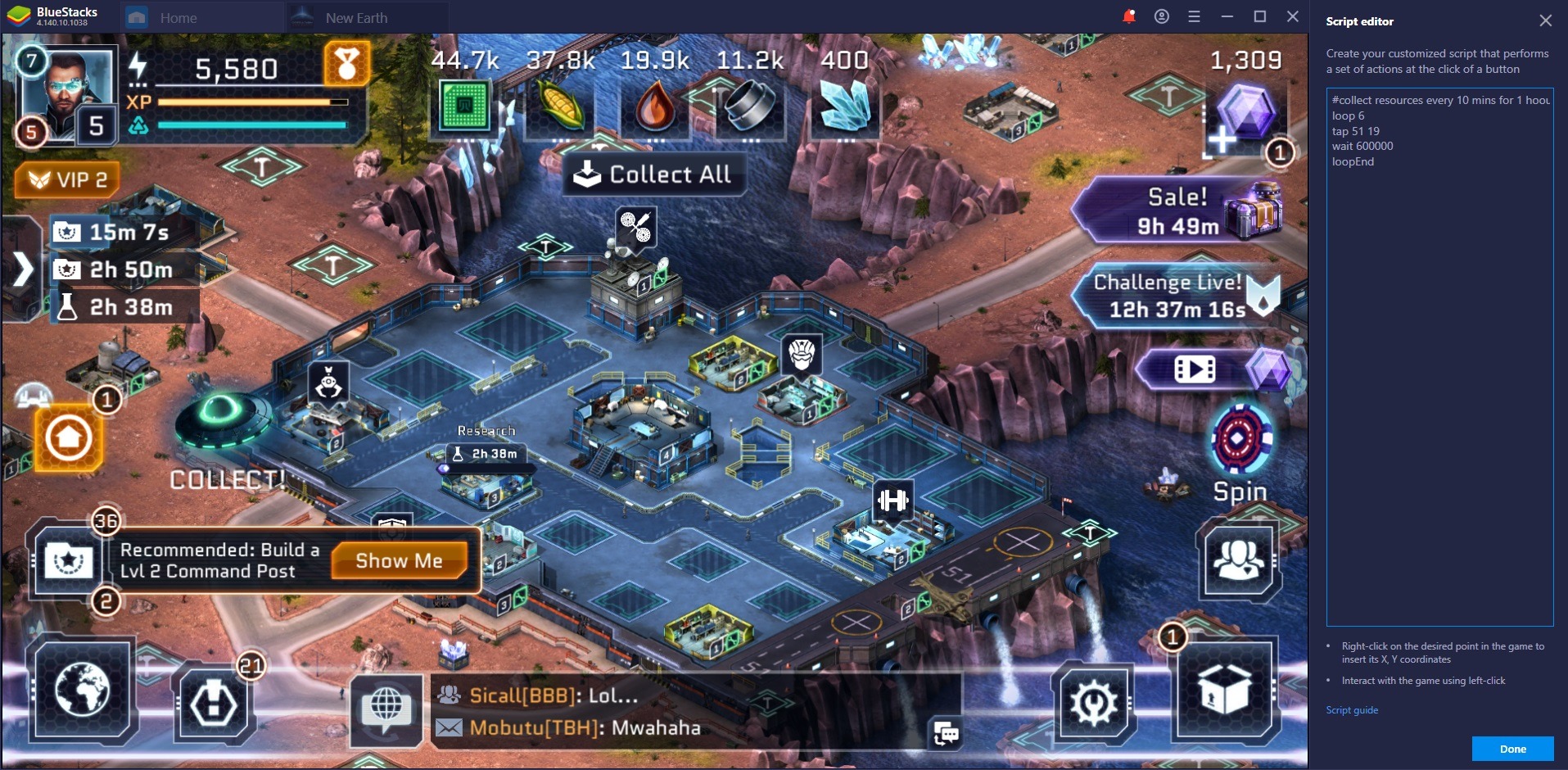 The Operation Synchronization tool even makes it possible for all other instances to follow what you do on a single one, so you have to press even fewer buttons than necessary. With generous margins of errors, the instances, scripts, and sync save you tens of hours' worth of doing the same boring tasks over and over again. Many users complain about the fact that games nowadays are more work than fun. Well, now you can have all the work taken care of and enjoy only the fun bits.
And it doesn't end here. Are you leaving your desk for extended periods of time? You can automate scripts to run on a loop for a certain duration of time with the help of high-level primitives. Collect resources, help fellow allies and more, without even being there! Note that the duration has to be expressed in milliseconds, so you have to calculate your time using this unit.
Learn, Lead, and Share
The best part about MMORTS games is that you can share your knowledge, experience, and events with others in an instant. The Screenshot and Record Screen tools make it possible for you to easily create content for your social media platforms. The more up-to-date you stay, the bigger you following, the more popular you become.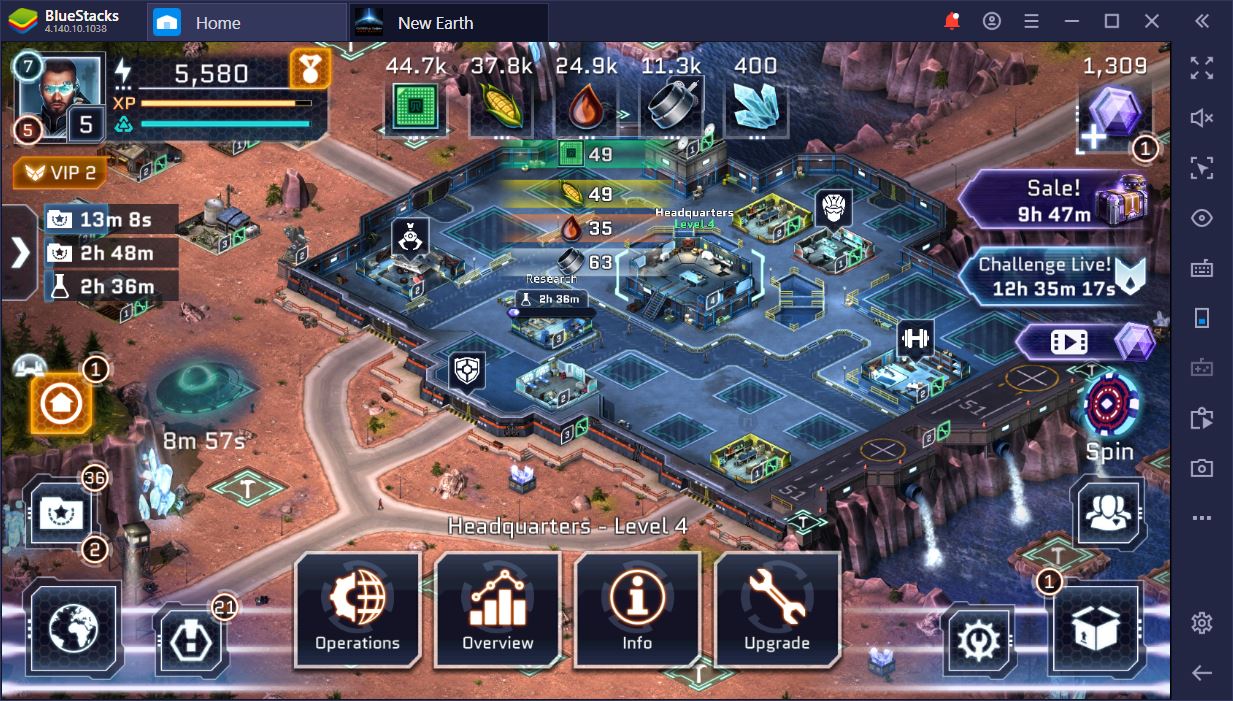 So far, these are some the best BlueStacks features to help you on your way to becoming a realm dominator in ONE. The examples provided are the ones we've successfully tried and found to be incredibly helpful in terms of rendering this new RTS more fun and enjoyable. By any means, you should not restrict your gameplay only to what we've mentioned. Don't be afraid to explore because you never know what you're going to find.
If you also play Operation: New Earth on PC with BlueStacks, we'd love to hear how you became a better player in the comments section below. If you want to find out what to do to progress faster, you can take a quick look at our ONE progression guide right here.