Game Guides
How to Get the Best Play Together Graphics and Performance with BlueStacks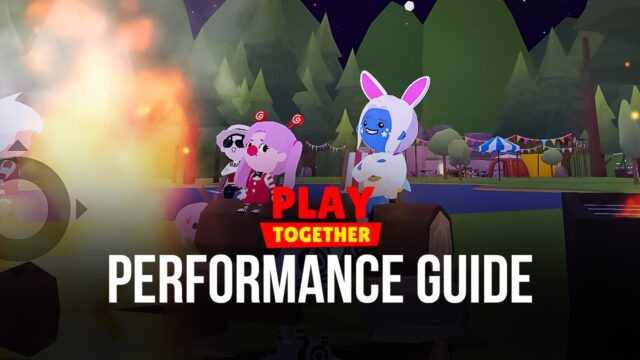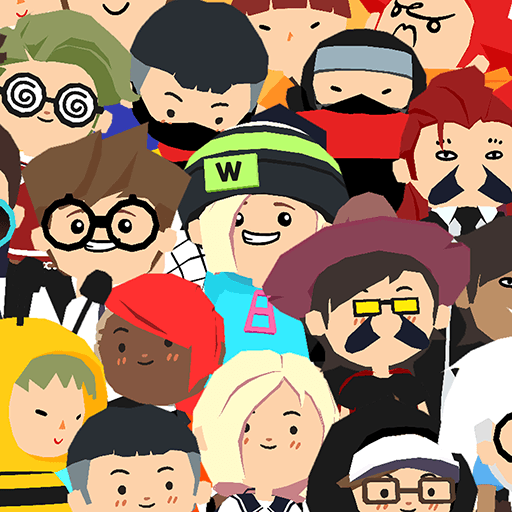 Play Together is a mobile sandbox game that has just been launched recently, and that offers quite a lot of fun with its numerous game modes and interactable elements, all of which help to create an entertaining world where the players can make their own fun by chatting, participating in numerous events, and completing tasks together. All of these elements coalesce to form one of the most immersive and entertaining sandbox worlds that we've seen in the mobile platform, barring some of the greats like Roblox or Minecraft, that is.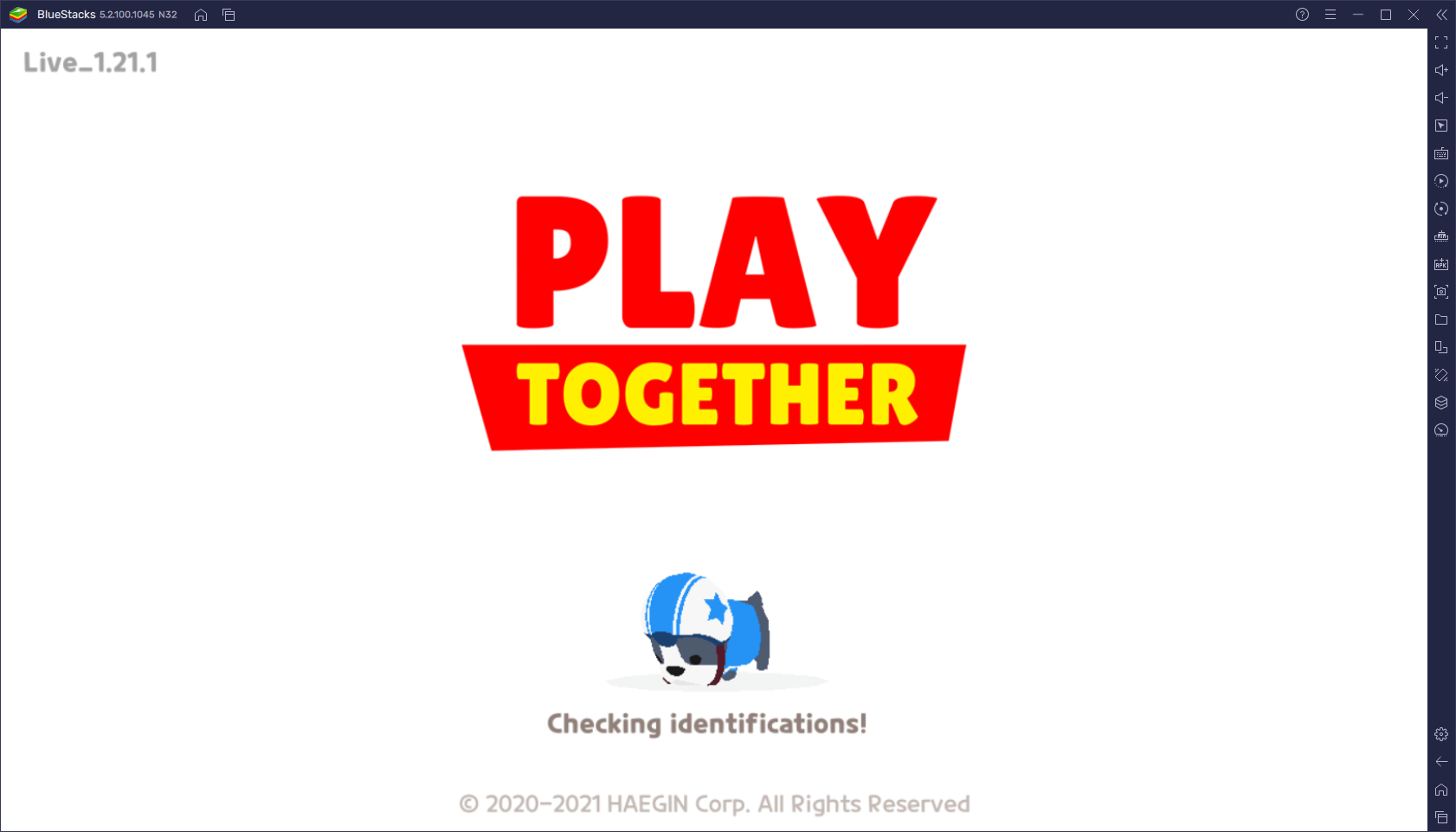 Play Together is a game where, well, you can get together with friends and family and immerse yourselves in a world with fun and entertaining activities. In this game, you can make your own fun. Whether you enjoy completing tasks and participating in minigames, running around the world and chatting, or simply decorating your own home with your unique flair, there's something for everyone in this game. And as you continue to complete tasks and participate in activities, you'll win special currencies that you can use for purchasing clothing, vehicles, and other awesome goodies to improve your life.
However, even though there's quite a lot to do in this game, you might have a hard time enjoying yourself in Play Together when playing on your phone. Not only will the game run with subpar performance if you don't have a good phone, but you'll also be forced to play on a small screen and with awkward touchscreen controls. Luckily, you can install Play Together on PC with BlueStacks and play this on your computer, with the best graphical settings, and with the comfort of your mouse and keyboard.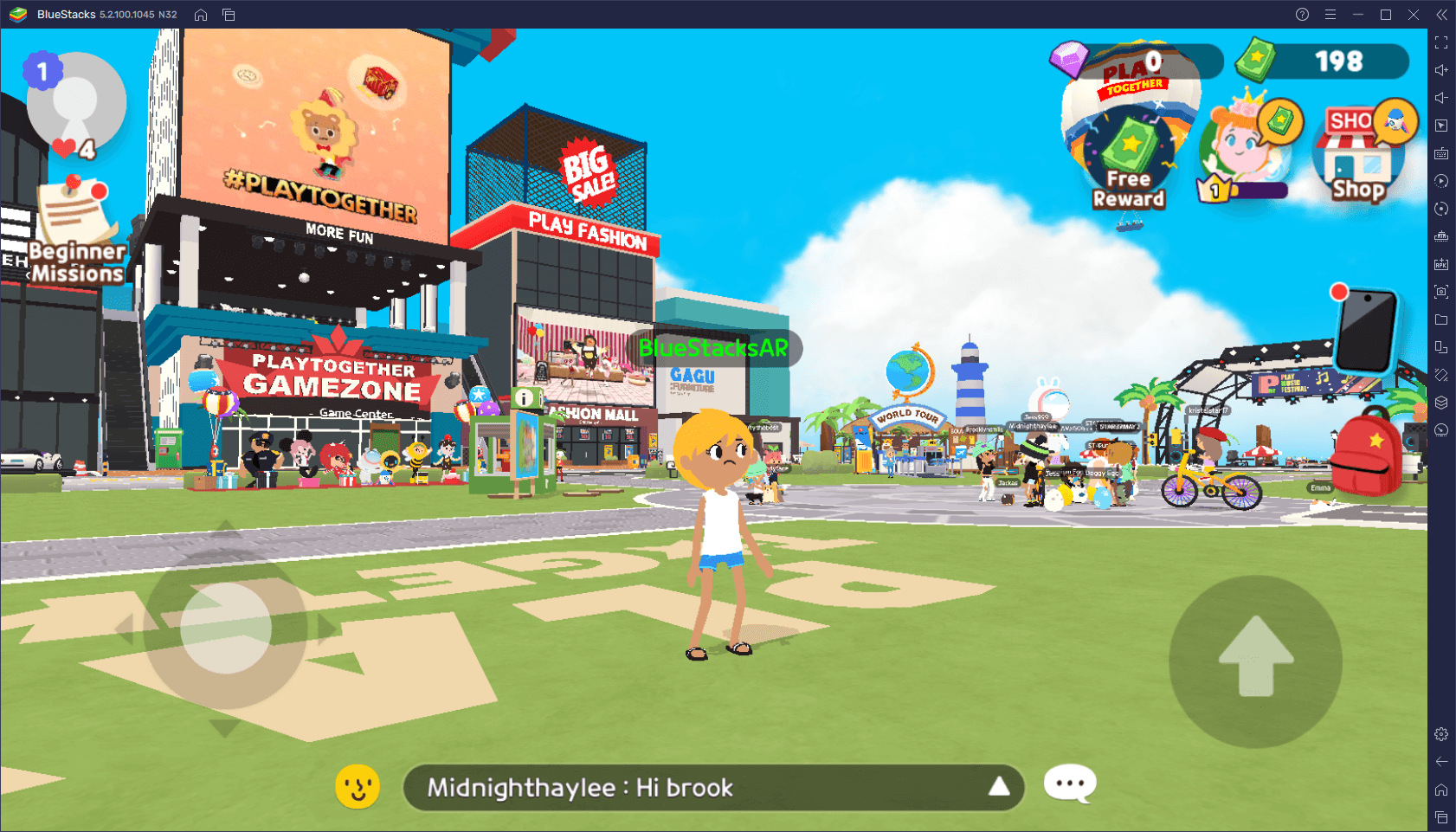 While BlueStacks can give you the best experience as soon as you install it, however, our emulator also offers quite a bit of tools that you could use to further improve your gameplay, and have a better time when enjoying Play Together on PC. And in this guide, we're going to show you precisely how to configure some of our tools so you can focus more on enjoying the game, rather than getting it to work correctly.
Setting Up Your Controls
The first setting you need to figure out before playing any game are the controls. And in this regard, Play Together does a nice enough job in giving players adequate touchscreen controls for general use. However, when it comes to participating in the Game Party mode where you need to navigate obstacle courses, run through stages at high speeds, and complete all sorts of challenges, precision will be key for claiming the victory. And as usual, to the victor go the spoils, so you always want to be number one when it comes to the Game Party.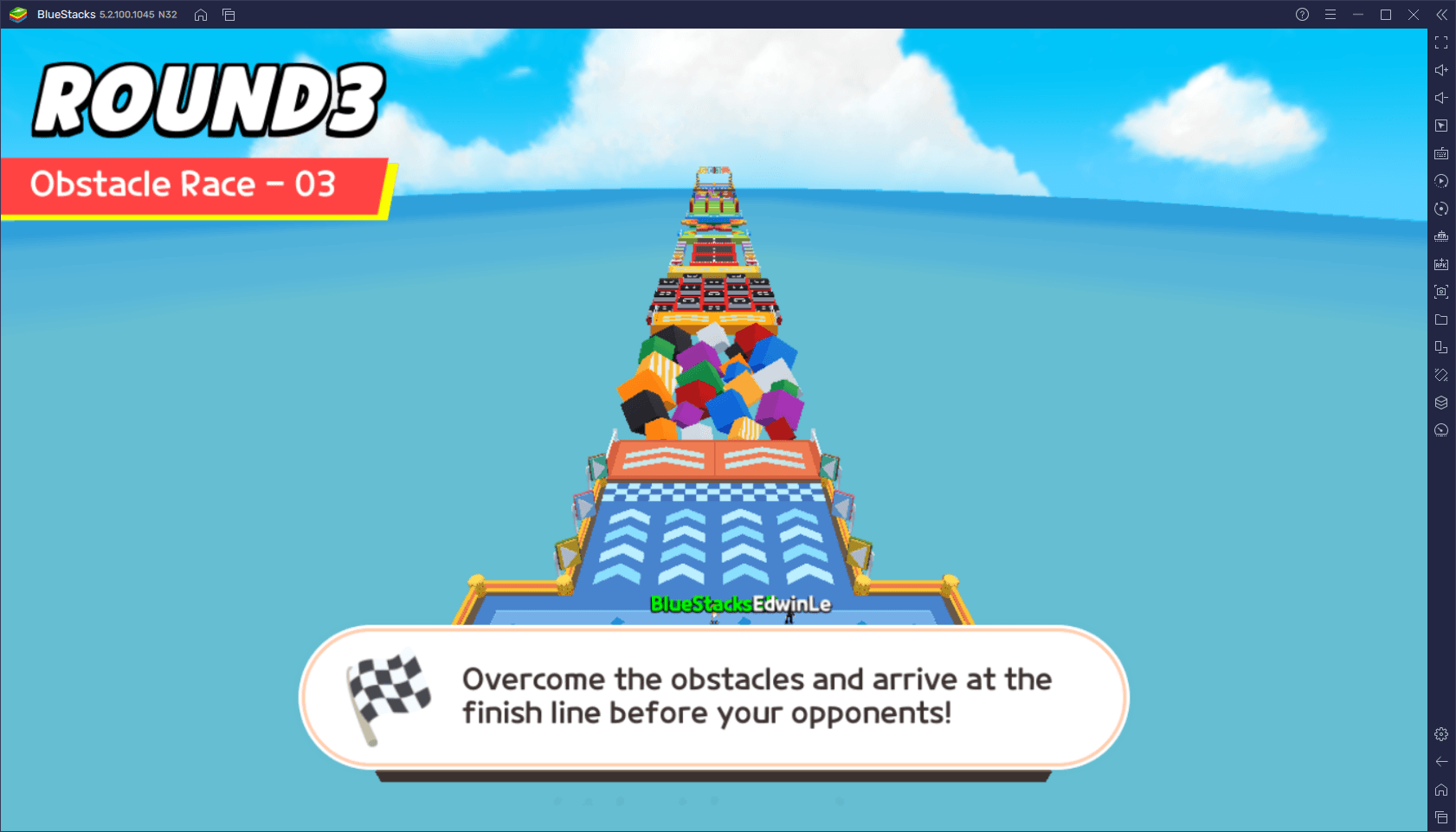 One of the best parts about playing on BlueStacks is that you get access to the Keymapping Tool, a feature with which you can freely customize your controls using your keyboard and mouse.
While playing on a touchscreen is serviceable at best, being able to jump and run using your mouse and keyboard will give you the competitive edge and will make it much easier for you to win during the Game Party events. After all, playing with mouse and keyboard will give you actual physical feedback when you're running around, which will make it much better when executing precise jumps and other movements.
In order to access the Keymapping Tool, you simply need to press Ctrl + Shift + A while in-game. After doing so, you'll notice that there are already quite a few controls set by default. This default control scheme was created by the team at BlueStacks and covers most of the essential actions in the game, including running and jumping. In other words, you'll have most of what you need from the very beginning.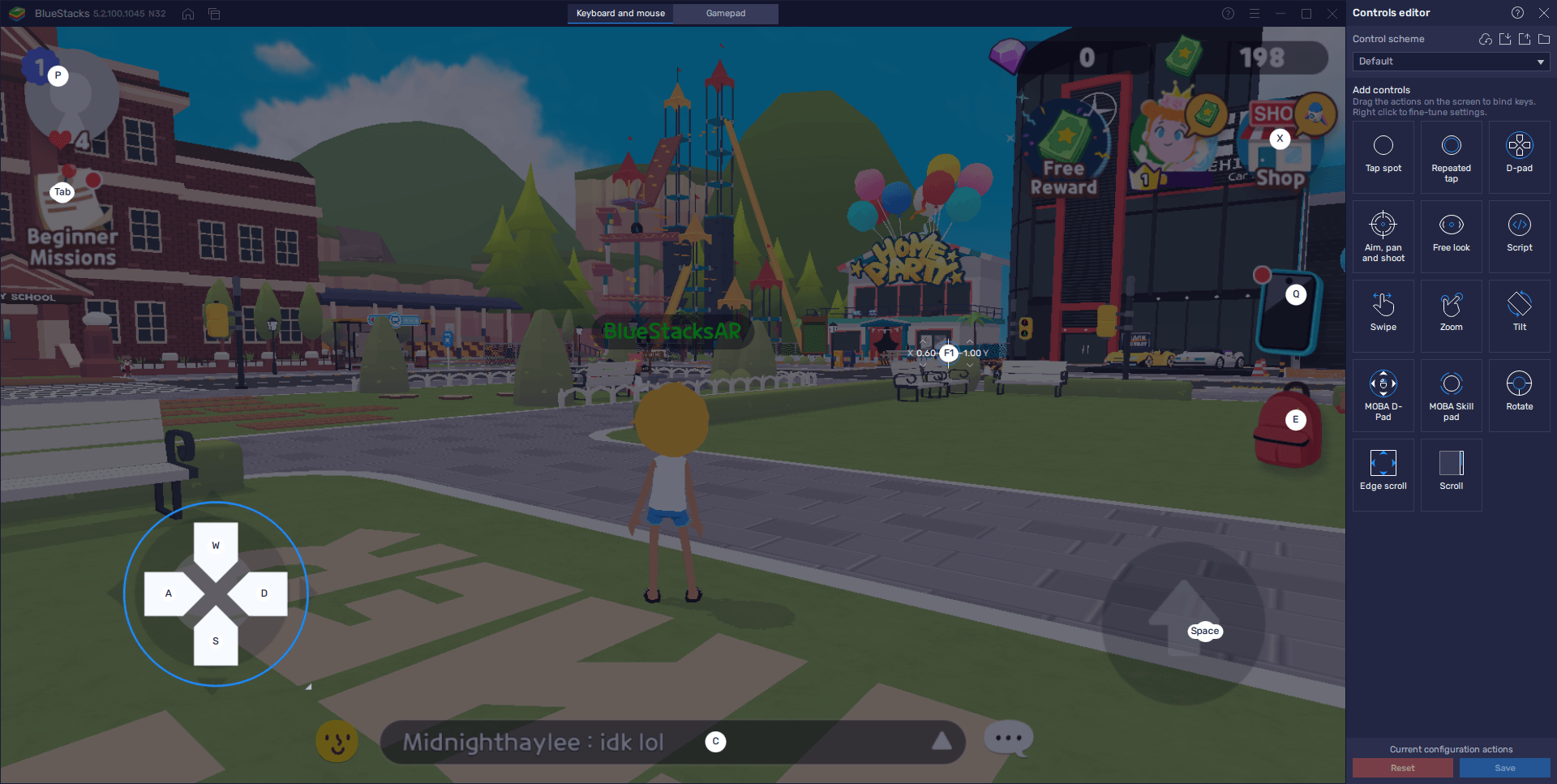 Nevertheless, you can customize these bindings by clicking on them, followed by pressing the key you'd like to replace them with. Similarly, you can also add new shortcuts by dragging the desired functions from the panel on the right, and then giving them a corresponding keybinding.
By properly configuring your controls, you'll have a much easier time when running around and exploring in Play Together.
Maximize Your Performance with the Correct Settings
Another advantage of playing on BlueStacks is that, compared to your phone, you won't really have to worry about battery drainage or overheating, since you're playing on a PC. And even if you're playing on a laptop, which relies on a battery, it's still recommended to play while connected to an outlet and with the power saving plan set to "maximum performance" to get the best experience.
Aside from the liberty of not relying on batteries, however, BlueStacks is also much faster than any other phone on the market—even the most expensive ones. This means that our Android app player can give you the best performance in Play Together, which will not only make your game look better, but it'll also run very smoothly, which can also be a great help when it comes to doing precision platforming and participating in Party Game events.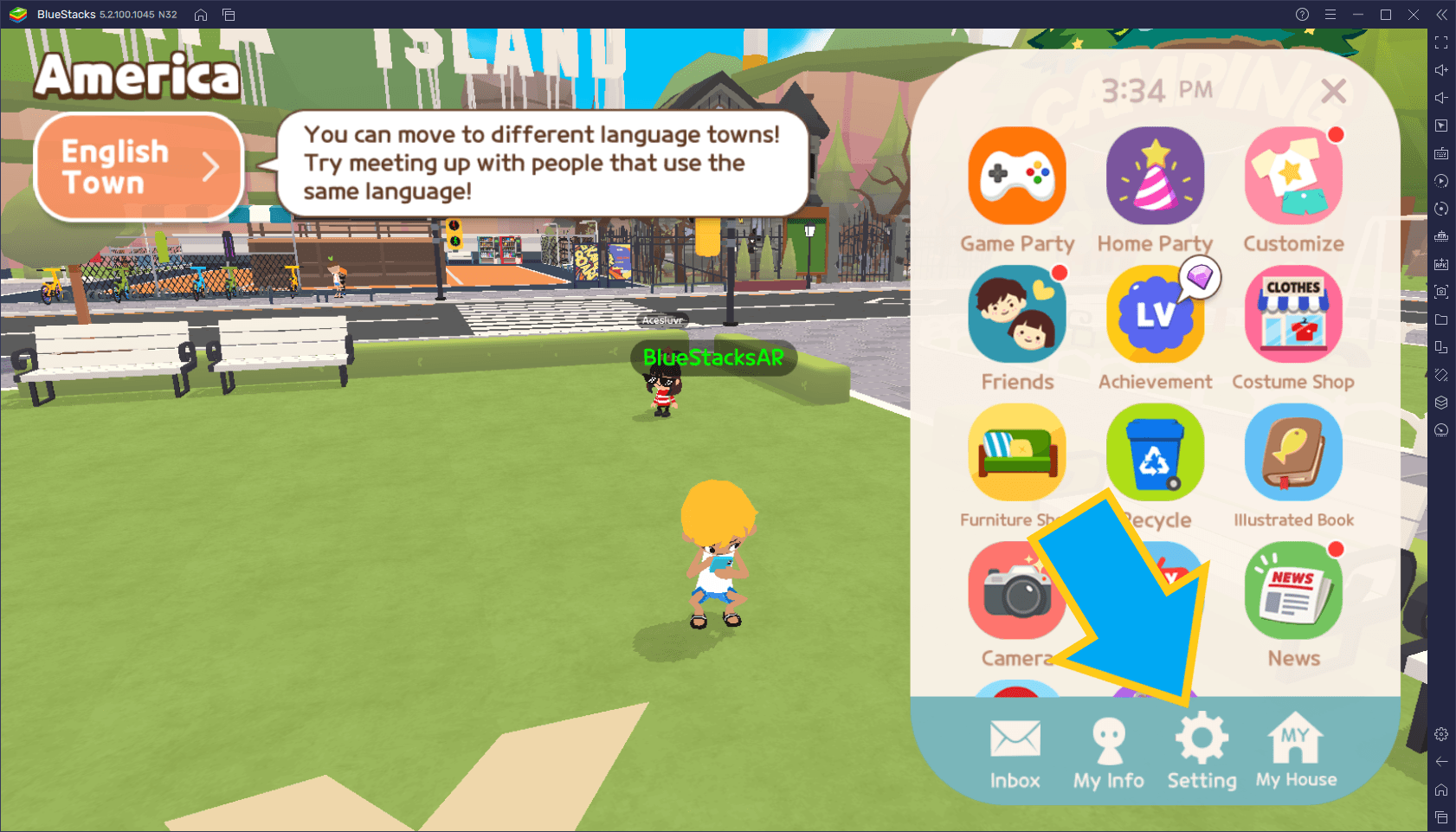 However, in order to get the best graphics and performance, we first have to tweak a few settings while ingame. To do so, run Play Together and, as soon as you're in the main hub, click on the phone icon on the right side of the screen. Afterward, click on settings to access the config menu. Finally, in this last screen, simply choose the "High" frame rate setting to get your game to run as smoothly as possible. If your PC meets the recommended requirements for BlueStacks, you should be getting the best performance.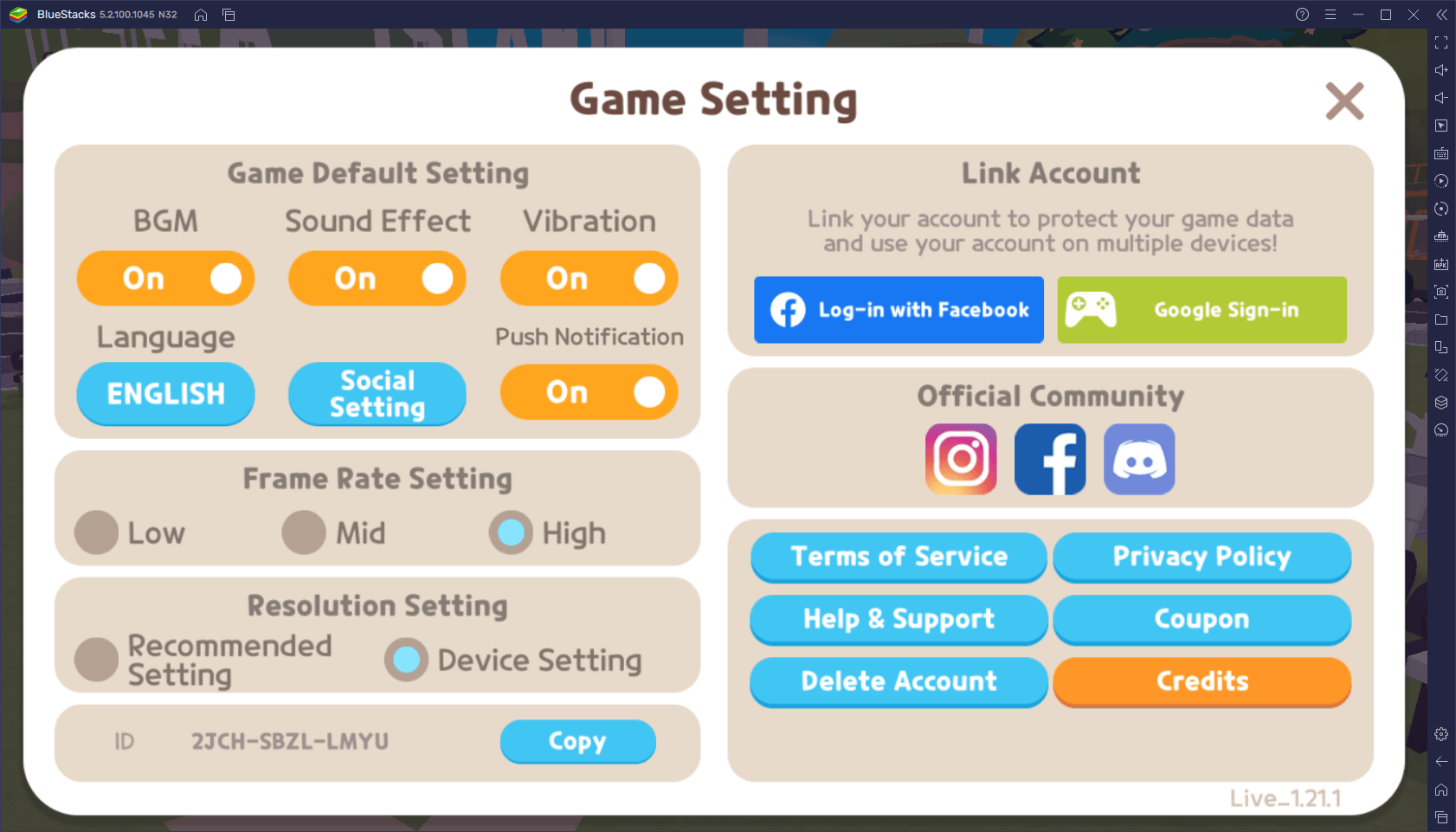 In this setting, you can also adjust the resolution of the game somewhat, but we recommend leaving it on the default "Device Setting", as it gives the best image quality.