Game Guides
Primitive Brothers: Endless Evolution - How to Play This Mobile Clicker Game on Your PC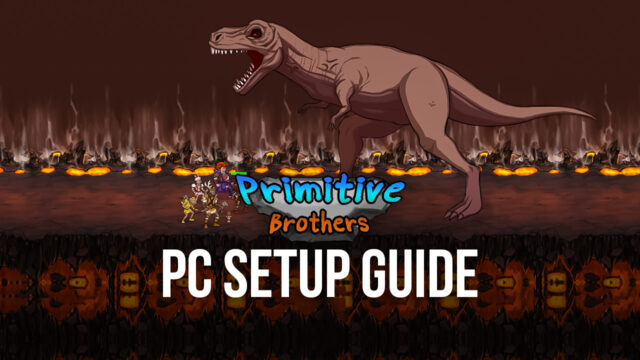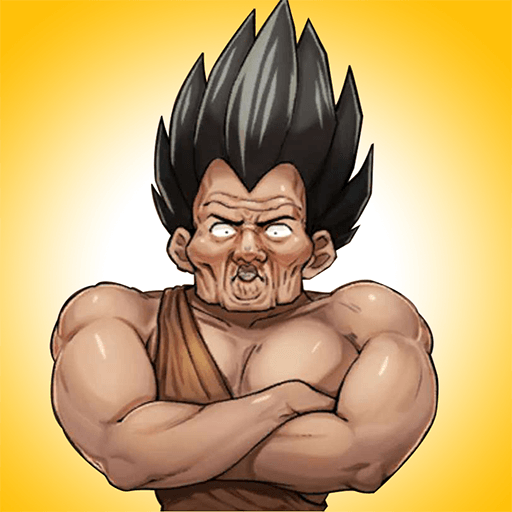 Clicker games are some of the most fun you can have without having to turn on your brain. For many users, these are the types of games that make mobile gaming stand out among the rest, as they provide lots of fun and satisfaction watching things happen on-screen as you repeatedly tap on it for a while.
Whether it's your character defeating monsters at lightning speed, or your city being built even further with every tap, clicker games are just loads of fun for those who have a few minutes to spare, but that doesn't want to commit to more difficult games.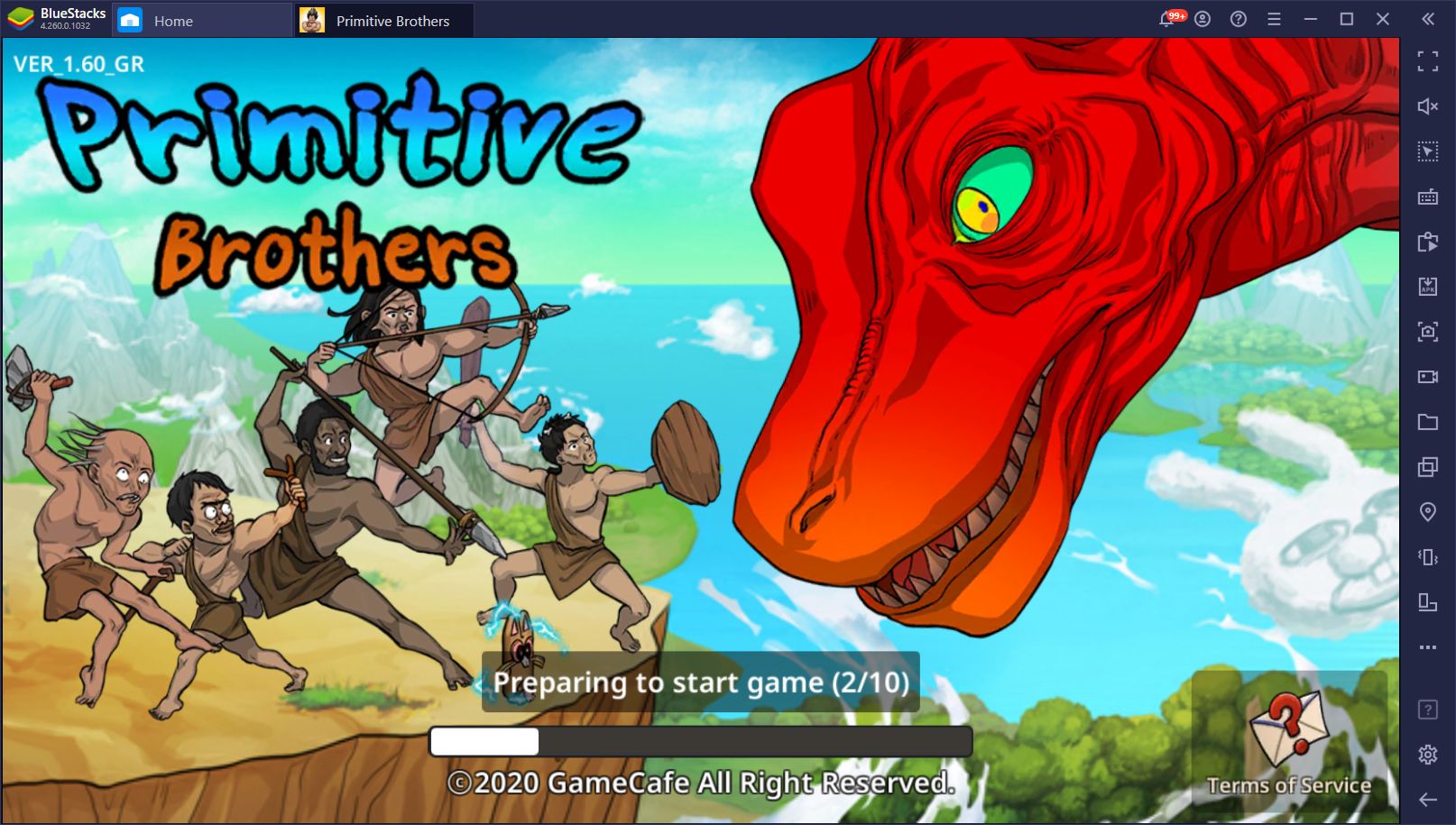 Released in late December last year, Primitive Brothers is the latest clicker game to arrive on the scene, placing you in the role of a prehistoric dinosaur hunter who must wander the world hunting all sorts of beasties and collecting their drops to upgrade his gear which, in turn, will allow him to hunt larger prey. Like with most titles in this genre, the brunt of the action is performed by repeatedly clicking on the screen to have your eager caveman bash monsters.
There's just something so cathartic about watching your dude bonk enemies with his club, and then pick up the stone coins they drop, just so you can purchase larger clubs and other weapons and repeat the process, but with bigger monsters each time.
However, despite their simplicity, these games, just like any other, require lots of time if you want to unlock the best weapons and armor; time that you likely won't have if you're only playing it for short 5-minute sessions such as during your commutes, or when waiting for an appointment. Moreover, if you're serious about playing and progressing in Primitive Brothers, you'd have to spend hours tapping away at your phone, which is not only tiring but also renders your phone useless while in-game.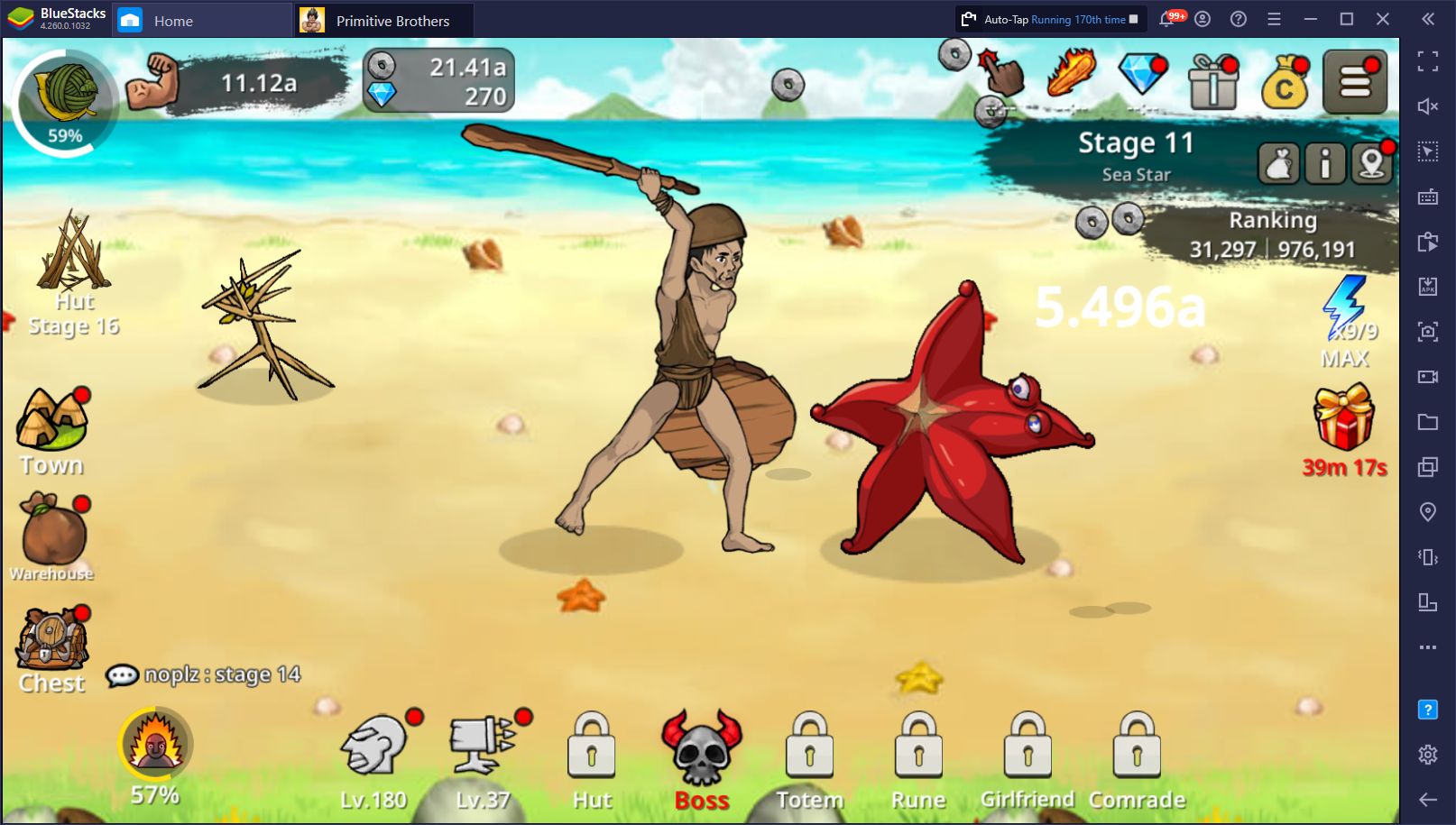 Luckily, you can easily install and play Primitive Brothers on PC with BlueStacks, and enjoy this clicker game on your PC at any moment, and with access to many different tools that will help to automate the gameplay and unlock the best items without any effort.
Installing and Playing Primitive Brothers on PC
Getting started in Primitive Brothers on PC is very simple and takes only a few minutes. To install and play this click game on your computer, please follow these easy steps:
Download and install BlueStacks

on your PC.

Complete Google Sign-in to access the Play Store, or do it later.

Look for Primitive Brothers using the search bar on the top-right corner.

Click to install Primitive Brothers from the search results.

Complete Google Sign-in (if you skipped step 2) to install Primitive Brothers.

Click the Primitive Brothers icon on the home screen to start playing.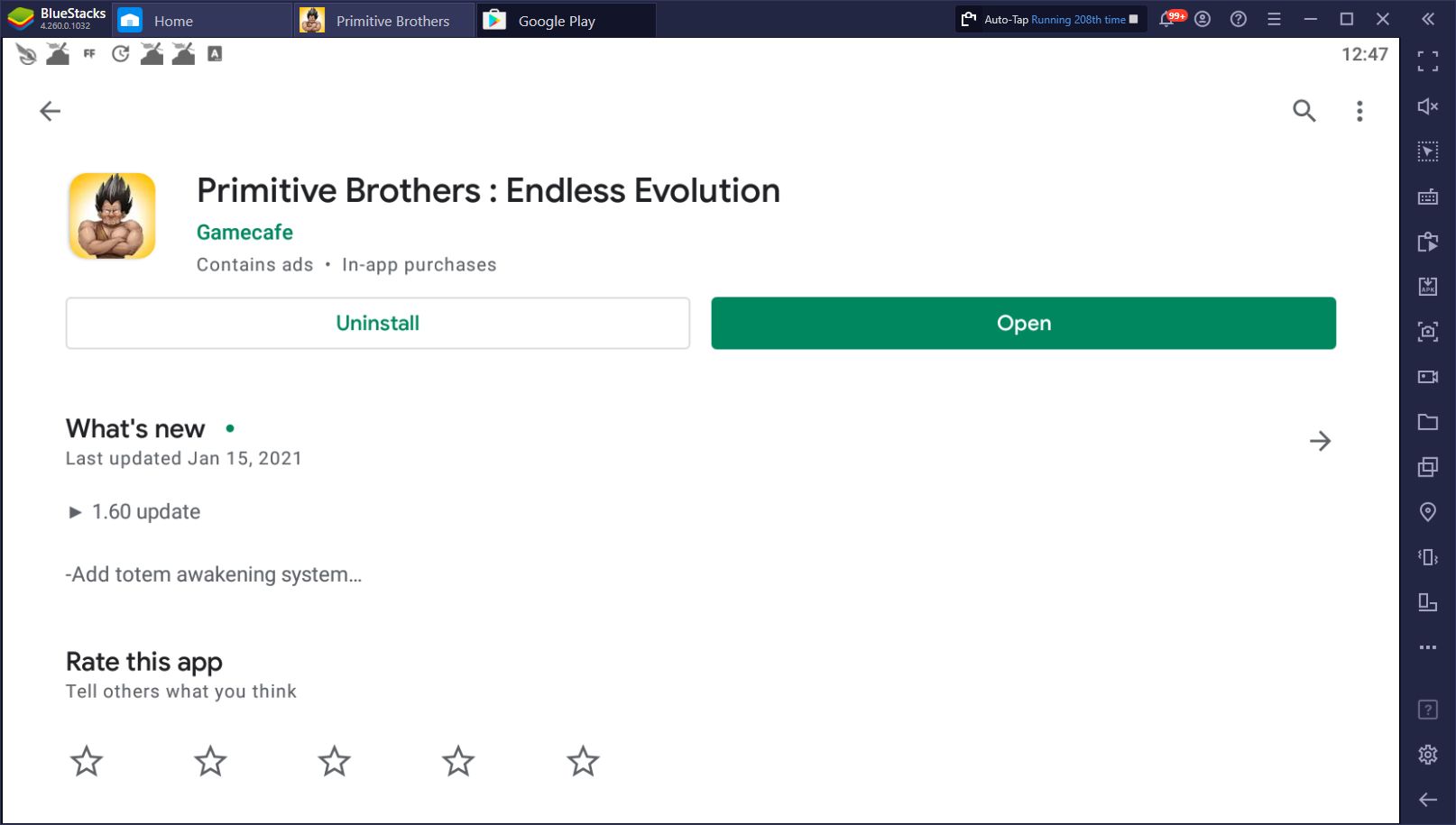 Aside from being able to enjoy this game on your computer with your big monitor and mouse and keyboard, BlueStacks can also offer specific tools that can help you score big in Primitive Brothers. In particular, the Keymapping Tool and Macro Recorder allow you to automate 100% of the grind in this game, while also allowing you to use your computer for any other tasks while the game is playing itself in the background. Check out our BlueStacks tools guide for Primitive Brothers if you want to learn more.
For now, however, please let us know if you run into any issues installing the game on your PC, and we'll get back to you ASAP.