Game Guides
PUBG Mobile on PC: How to Play on BlueStacks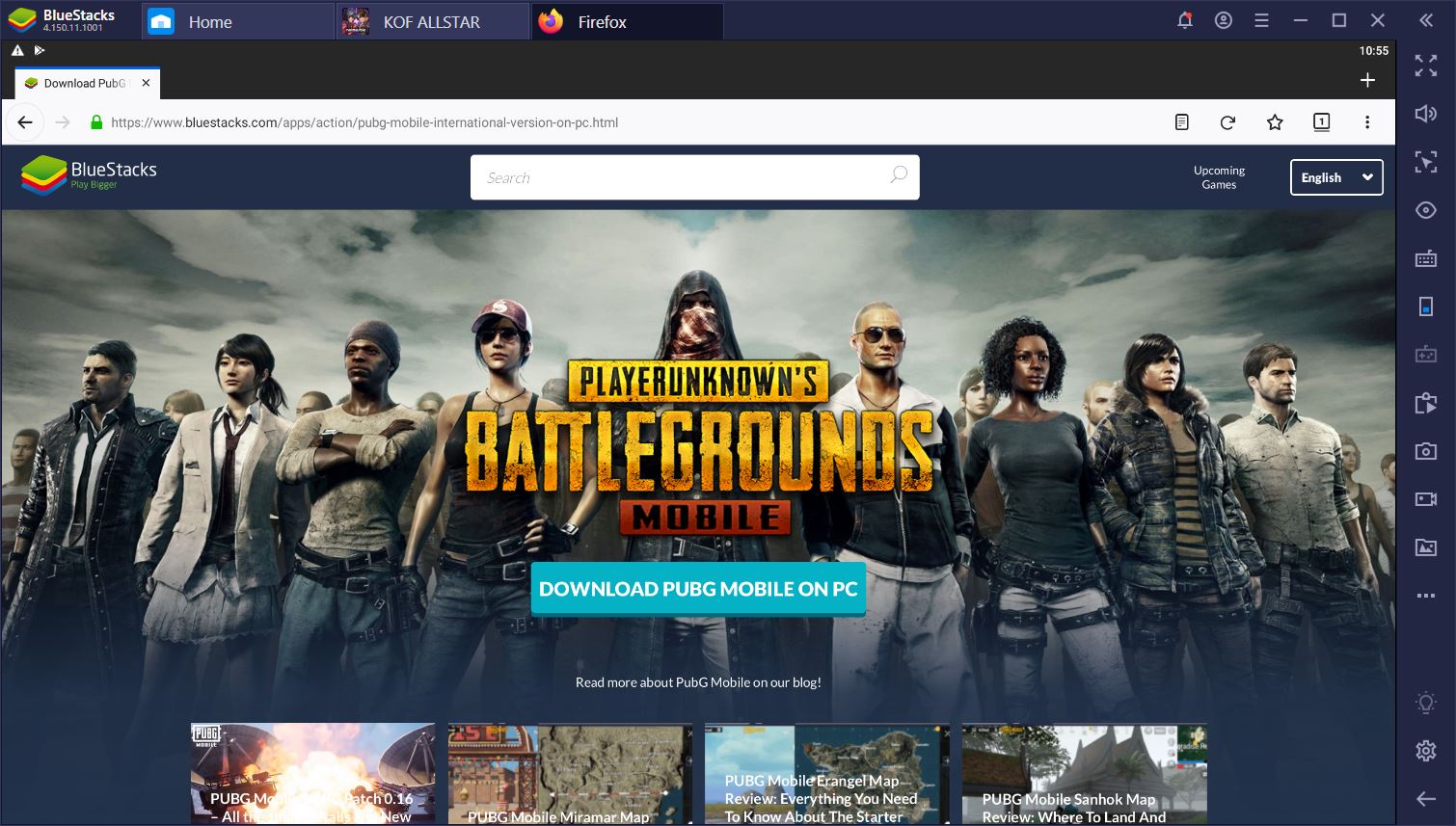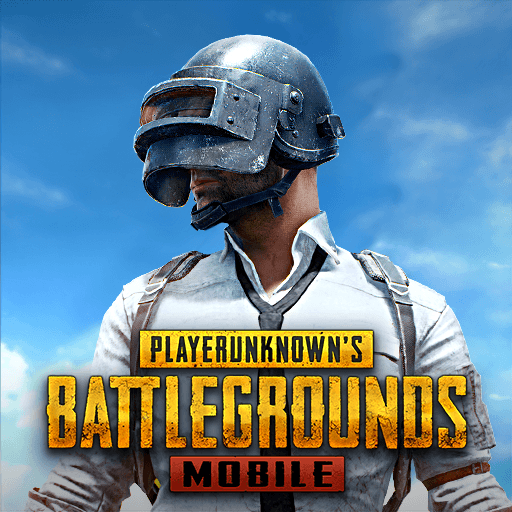 As veterans of mobile shooters, our decision to play PUBG Mobile on BlueStacks was not an easy one to make. We had gotten used to the smartphone and tablet, clumsy as they were, especially since they got us through the beginner levels quite easily. However, as we climbed the ladder, we realized that players were increasingly more accurate from longer distances, as well as in close quarters. Soon enough, it became obvious that everyone who took their PUBG gaming seriously was using an emulator, whether the game detected one or not.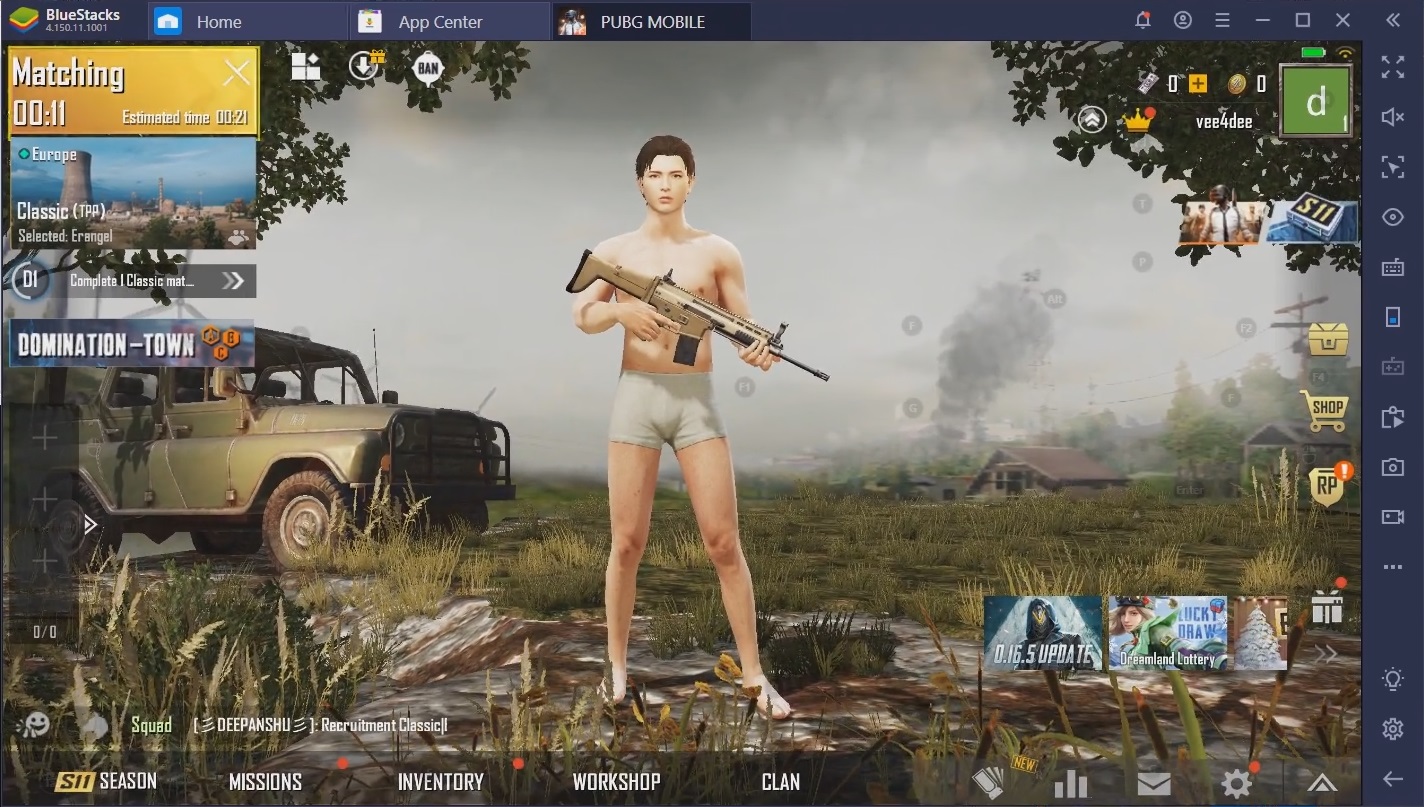 The main reason why you should play PUBG Mobile on PC with BlueStacks is not that everyone else is doing it, although this aspect certainly weighed in our decision to make the transition. Instead, you just think of how much better you could play using the handy features of this emulator. Curious how you too can improve your performance in PUBG Mobile? Read on to find out.
Downloading and Installing PUBG Mobile on BlueStacks
Download and install BlueStacks on your PC.
Complete Google Sign-in to access the Play Store, or do it later.

Look for PUBG Mobile in the search bar at the top right corner.
Click to install PUBG Mobile from the search results.

Complete Google Sign-in(if you skipped step 2) to install PUBG Mobile.
Click the PUBG Mobile icon on the home screen to start playing.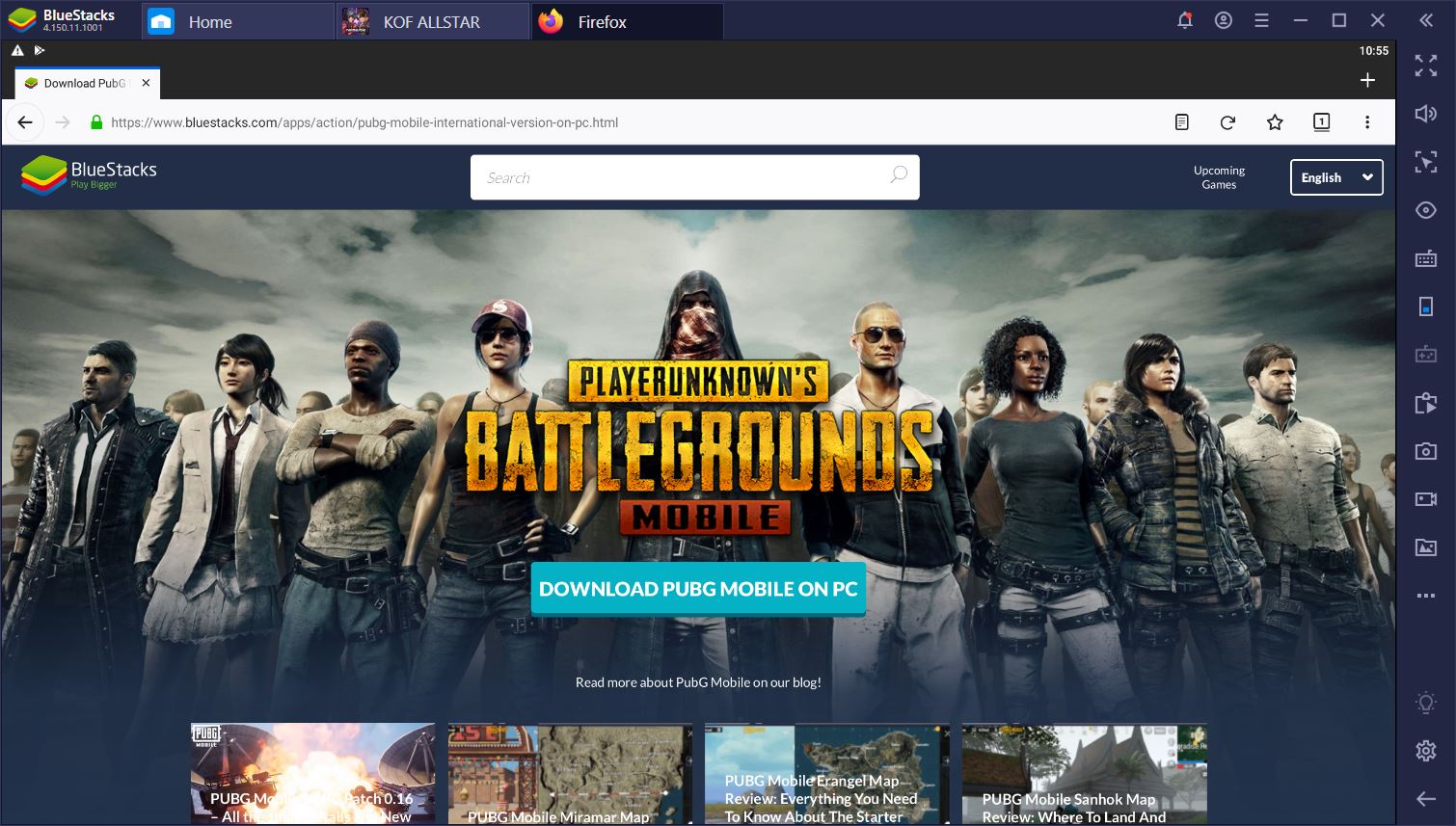 Movement and Situational Awareness
One of the best parts about the transition to BlueStacks is the increased movement and situational awareness you get out of it. Most of our reviewers are FPS fanatics, some of them with more than 20 years of experience in shooting stuff for fun. As soon as we got into our first game, moving around was overall easier. We didn't need to focus on tapping the right spot or repeating the same motion.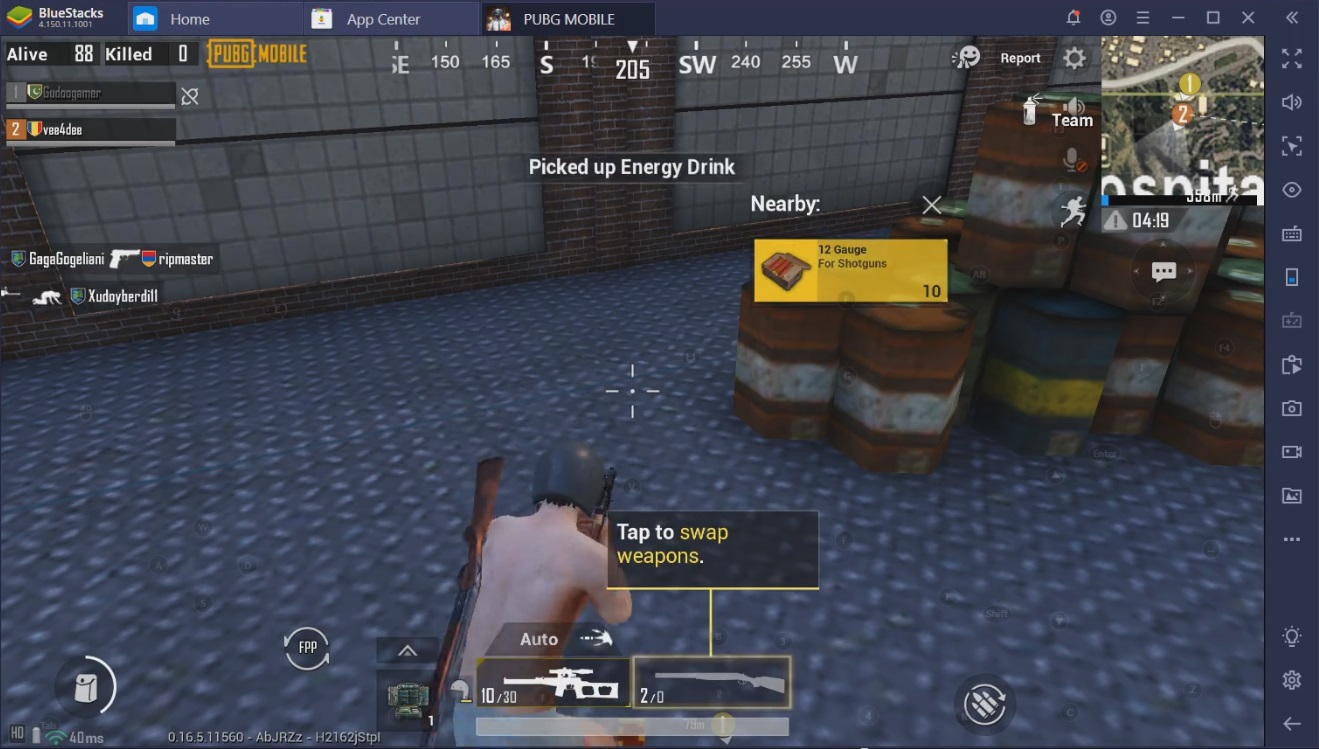 The Game Controls feature makes it so that all in-game actions can be bound to keyboard and mouse shortcuts. The default control scheme is WASD for moving in either direction, while the Shift key can be used for sprinting. We can easily look around with the mouse and, when needed, use the right click to aim down our sights or the left click to shoot. Neither of these actions is straightforward on a mobile device.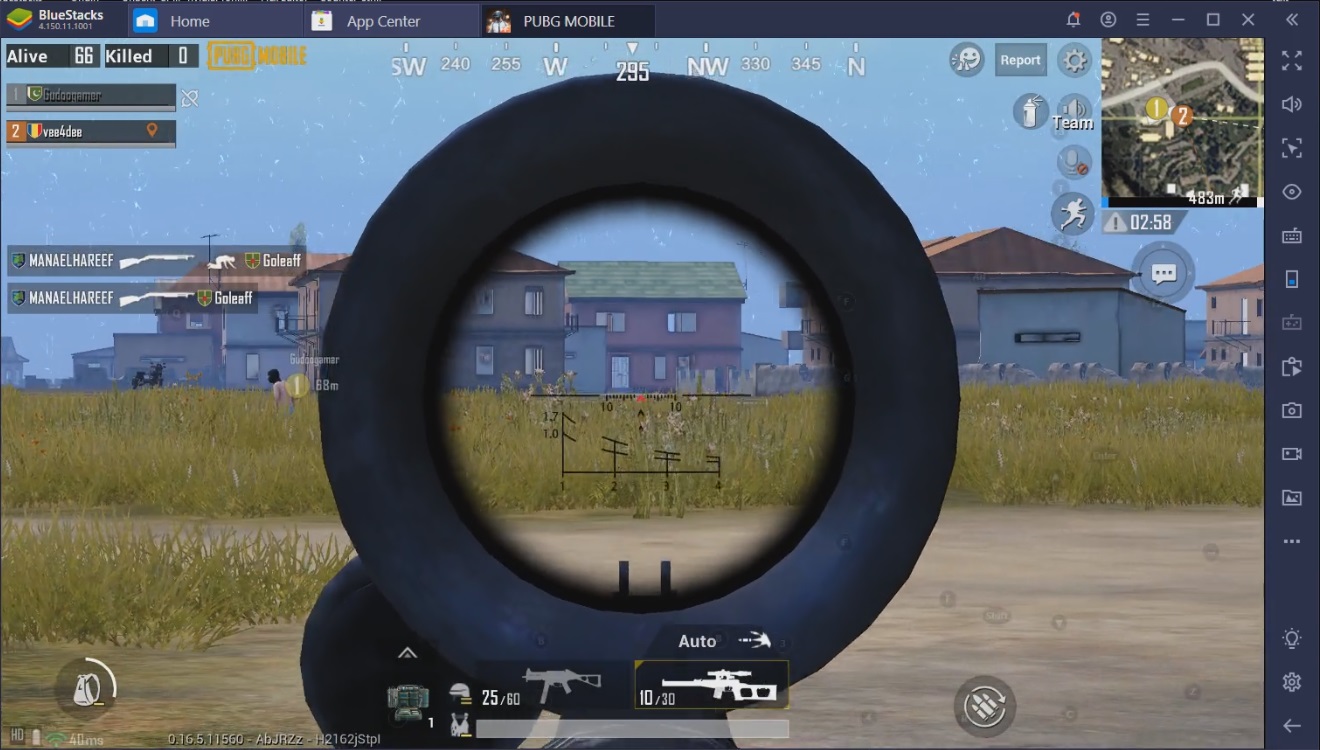 If you've spent even one hour using a mouse and a keyboard, the BlueStacks set-up for playing PUBG Mobile on PC will feel right at home. It's just like playing any of the other shooters we grew up with. Since controlling your character is so intuitive, we were able to lend more attention to what was going on around us. Whenever somebody shot, we knew exactly where it came from and where to hide. In addition, we found it much easier to navigate the maps, as well as safely advance to strong positions that were easy to defend.
Increased Accuracy, Less Strain
The crisp quality of the image and the flawless in-game performance are two other strong reasons why you should play PUBG Mobile on PC. Aside from enjoying the game on a decent-sized monitor, the BlueStacks devs made it possible to render the image in 1080 or Ultra HD resolution. Naturally, being able to select these will depend on your PC's hardware, but the minimum requirements for the HD option are quite generous (i.e. a GTX 660 video board that was released in 2012).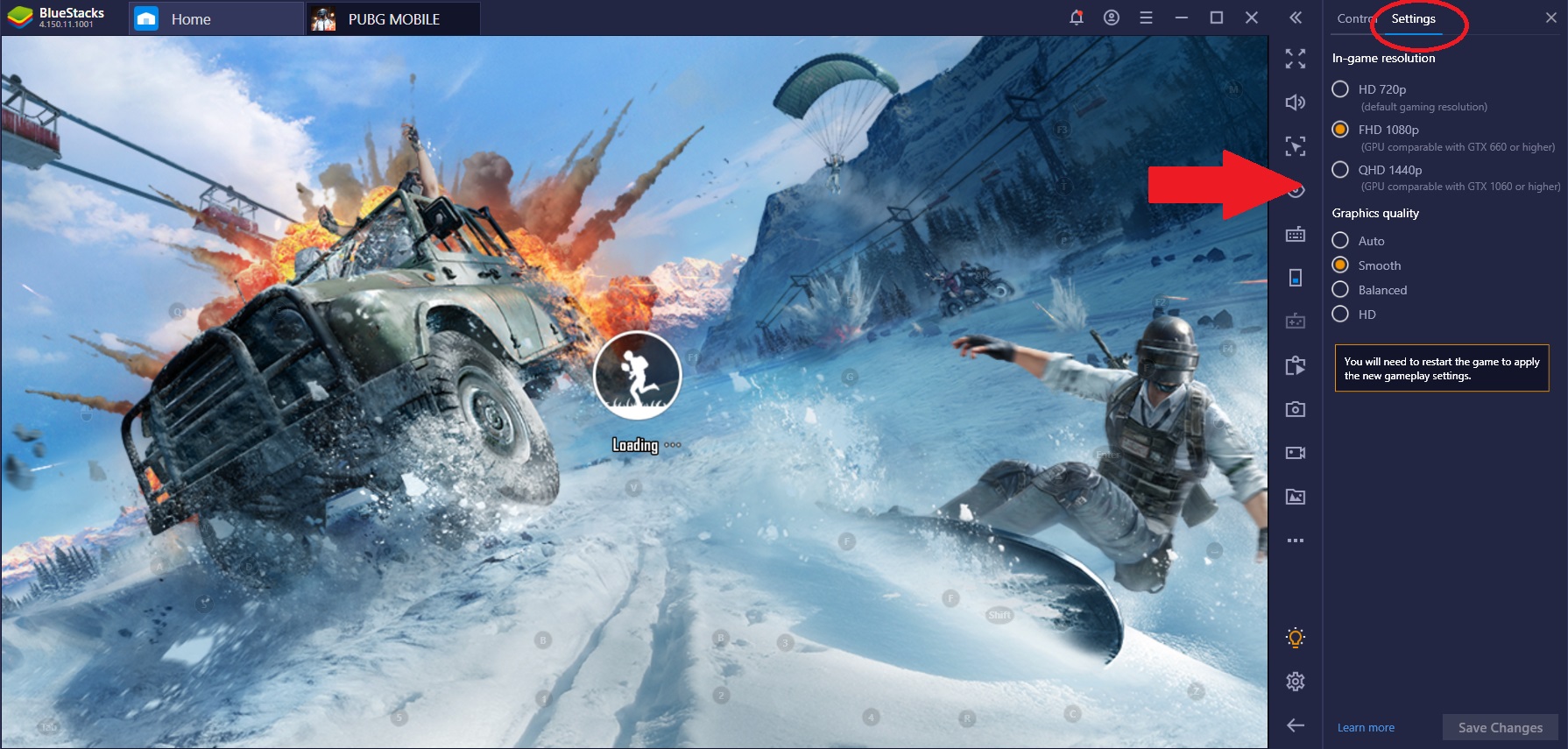 Despite the fact that many young players don't have this problem, we find it increasingly difficult to strain our eyes on a small screen, even if it's 5.8- or a 6-inch wide. The bigger picture meant that we were able to spot enemies the very instant they crossed our vision. In fact, we did some surprise shooting ourselves towards several opponents that seemed to struggle to aim down their sights.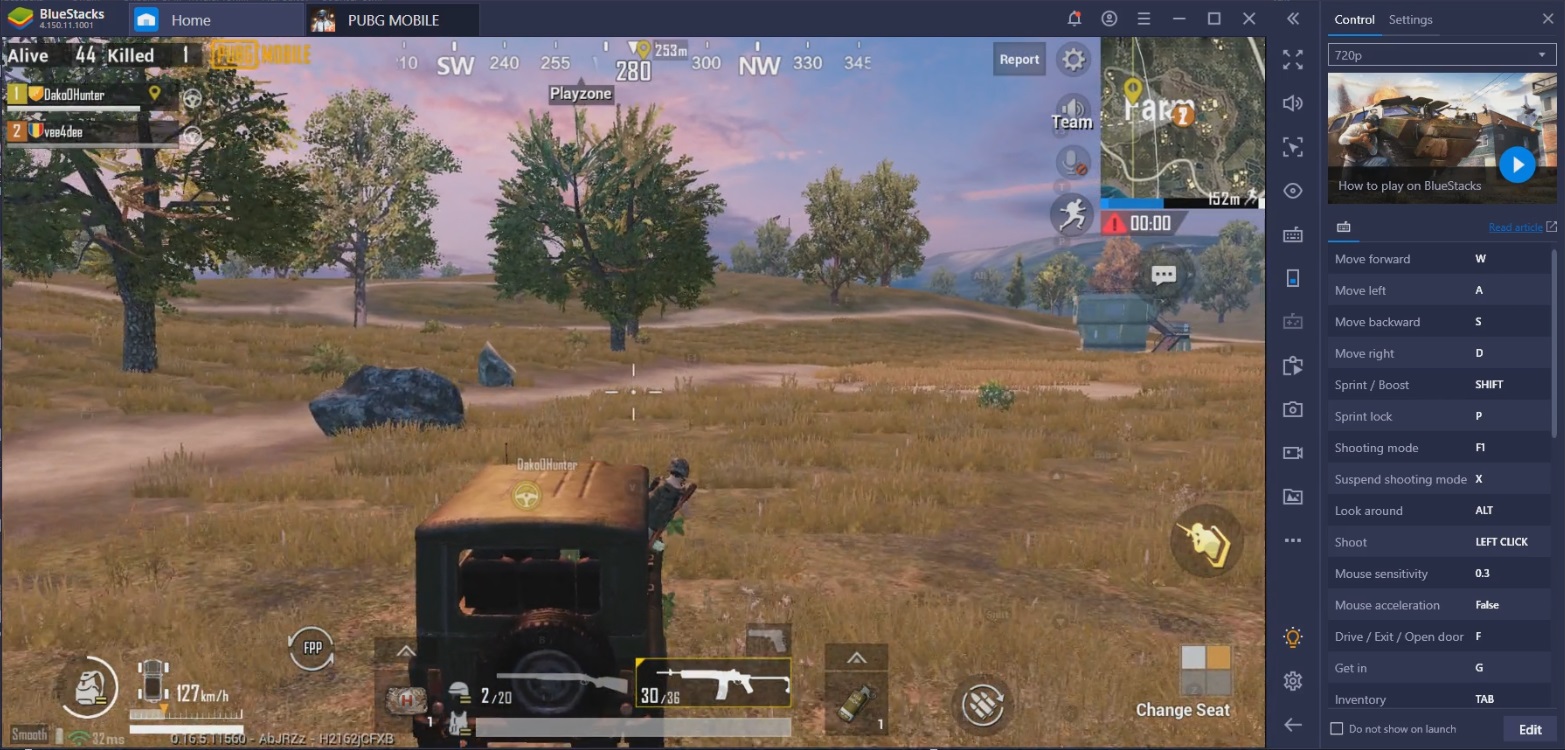 Aside from rendering a perfect image of your PUBG Mobile match, playing the game on the PC gives you the possibility to assume a healthy, ergonomic posture. If gaming is something you do on a daily basis, then you'll want to make sure that you don't get a hunched back or a wrist problem from it, both of which are distinct possibilities. If you're wearing glasses or experience issues with your posture, playing on the PC will definitely be an improvement.
Driving and looting are two other aspects of the game that are much better on BlueStacks. For one, the same keys you use for movement can be used while in a vehicle. This will lower your odds of trampling teammates and makes it possible for you to easily navigate the map at high speeds without crashing.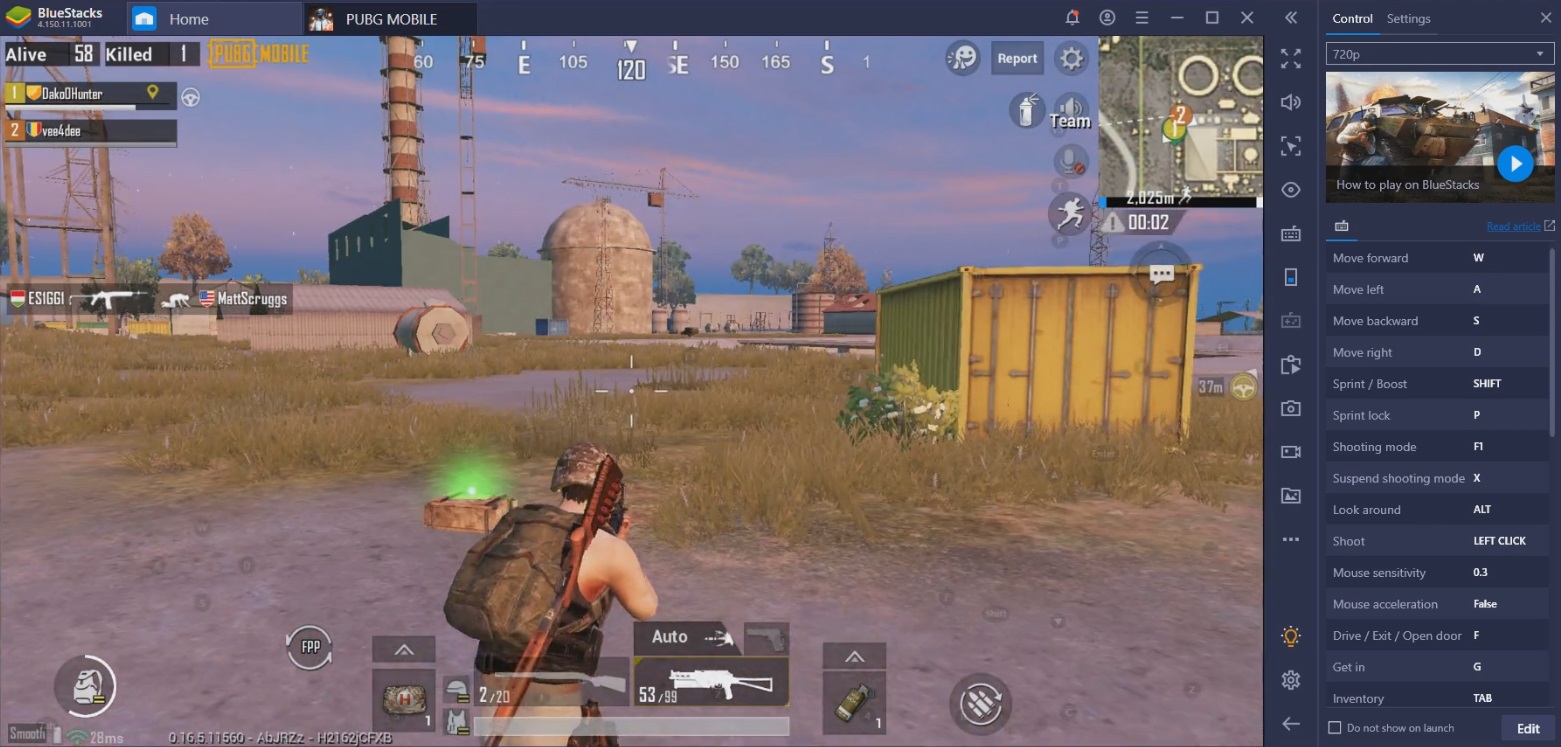 Even more important is the ability to loot fast without exposing yourself too much. It's no news that experienced players camp around loot boxes and use them as decoys to kill unsuspecting targets. The default Game Controls key bind to enable the cursor in PUBG Mobile is "X." Within a matter of seconds, we are able to clear the nearby drop and go back to safety. This might not seem crucial, but as the game nears the end, your odds of being killed while not paying attention increase exponentially.
Improve Your Solo and Squad Game with BlueStacks
Last, but definitely not least, the BlueStacks features also enabled us to play better in a team. Sure, our accuracy, awareness, and movements are near-flawless, but playing alongside someone else is an entirely different story. Being able to do so many things intuitively, without stopping to think or being hindered by the limitations of a small screen, we've also been more successful in our duos.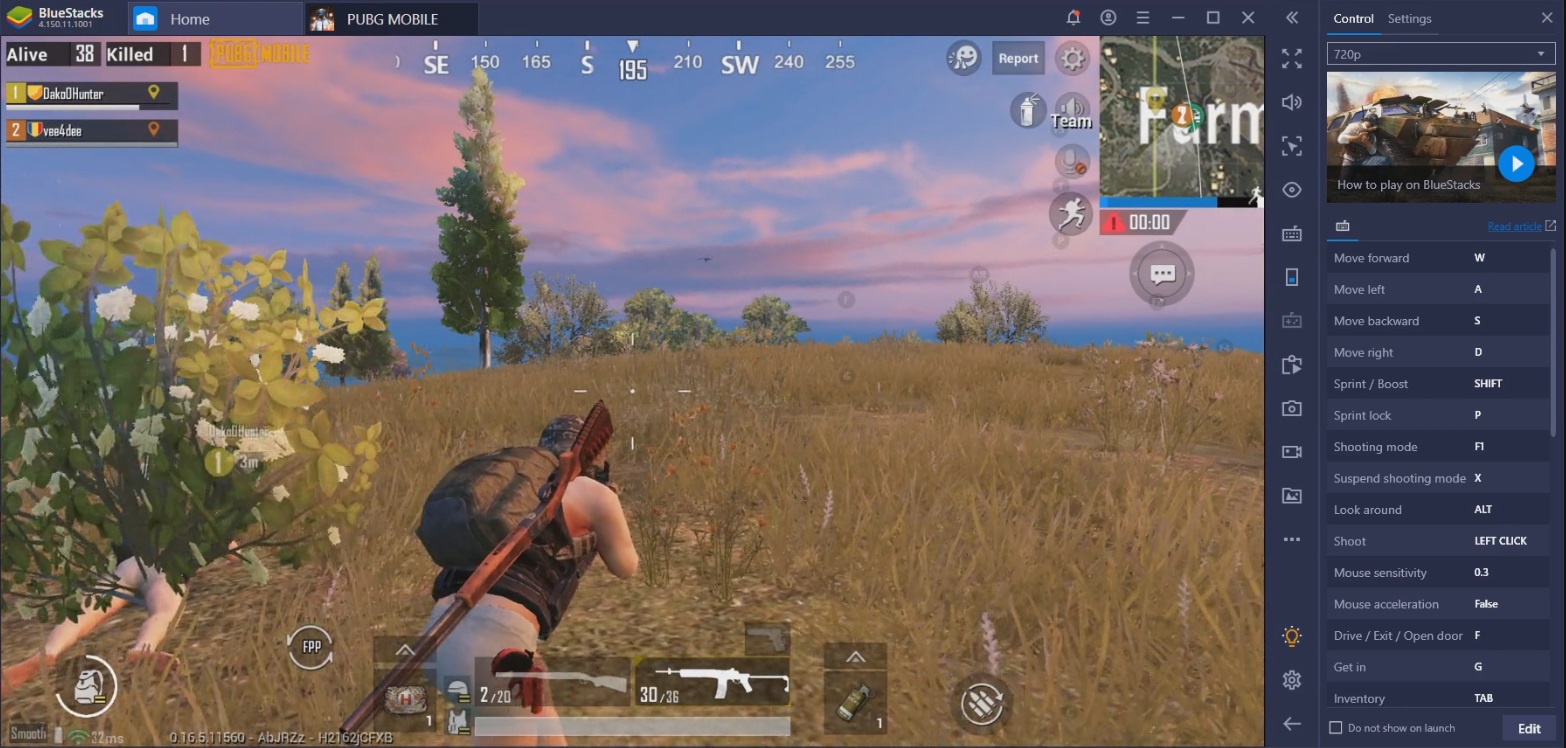 We can take initiative more often, rather than let ourselves be guided by others, and indicate the ideal course of action in a situation. Most of the times. In our first few PUBG Mobile matches on PC, we were surprised to find out that we never had a good overarching perspective of the game on a mobile device. The fact of the matter is that all of the BlueStacks features we mentioned helped us acquire a better view of the game state at a given time, which, in turn, has facilitated superior decision-making. Needless to say, our teammates loved it.