Game Guides
How To Navigate The PUBG Mobile Menu Without Knowing Chinese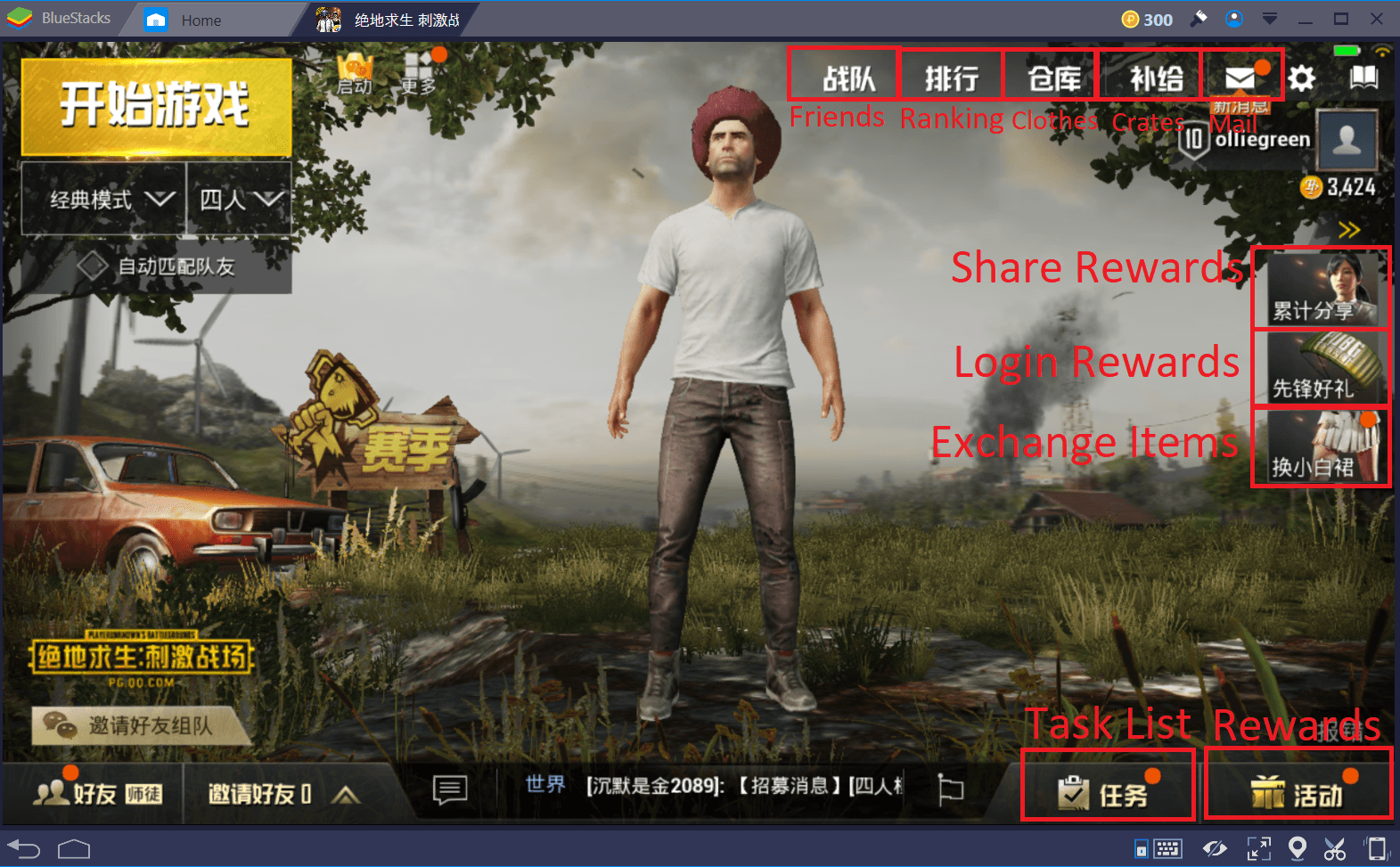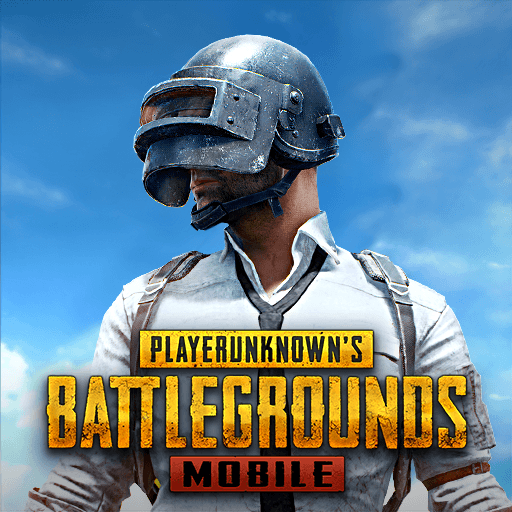 If you're a native English player, trying to navigate the PUBG Mobile menu can be very difficult. The PUBG Mobile UI is displayed in Chinese and there is no way to change the language to English or any other language for that matter.
In this guide, we've showcased the different menu elements so that you can understand how to use the PUBG Mobile menu without knowing any Chinese.
There are a surprising amount of rewards waiting to be claimed, so make sure you follow all of the steps below carefully.
Use Google Translate
Before we get started, make sure you've downloaded Google Translate on your smartphone. You can use the Google Translate live translation feature to translate the text on the PUBG Mobile menu.
The Google Translate live translation feature isn't perfect, but it will work well enough for finding out what different menu elements mean.
Navigating The PUBG Menu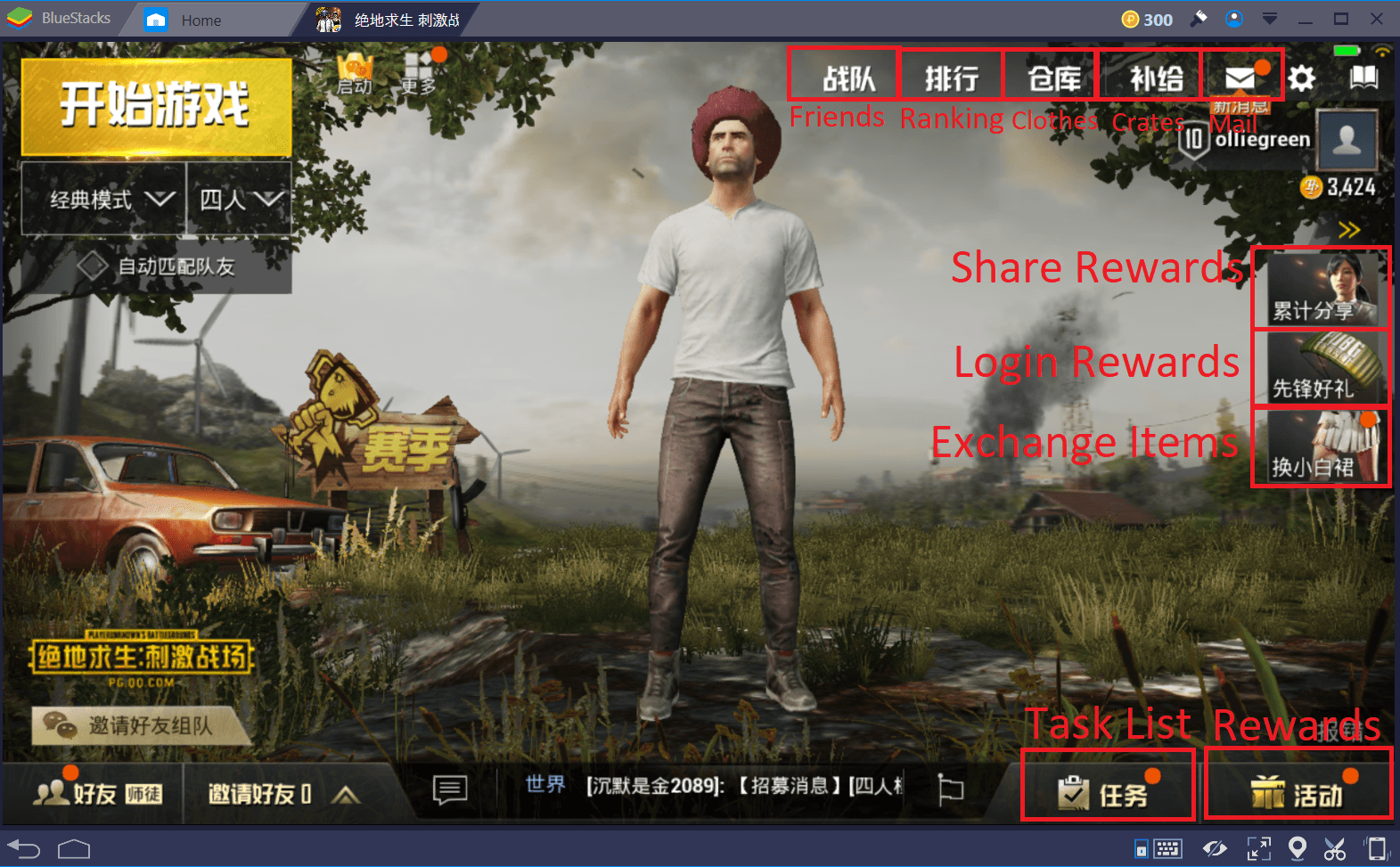 In the image provided above, we've highlighted all of the important menu elements for unlocking items, buying crates, claiming rewards, completing tasks, and equipping cosmetic items.
If you've been playing PUBG Mobile without paying attention to these things, you may already have a nice selection of items and reward to check out. Read the information below to learn more about each section.
Task List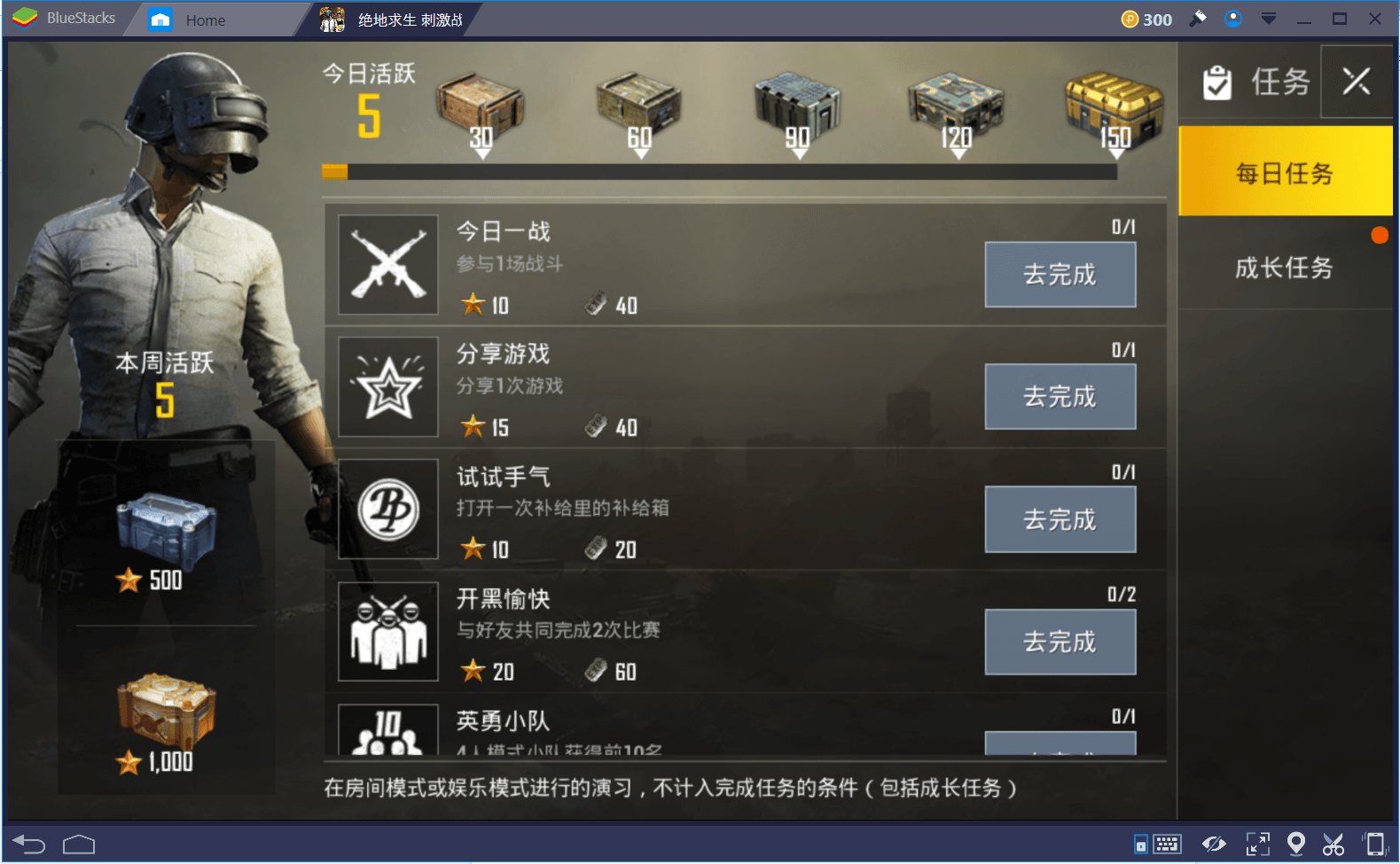 By clicking this button, you'll be taken to the task list. (Shown above.) The task list can be used to find tasks to complete. Once you've completed a task, you can claim a reward.
Tasks reward you with experience and stars. Experience goes towards your player's overall level, but stars can be used to unlock new crates.
As you can see from the image shown above, 30 stars will unlock a standard wooden crate, but higher tier crates are available. The highest tier crate is available for 1,000 stars.
Level Roadmap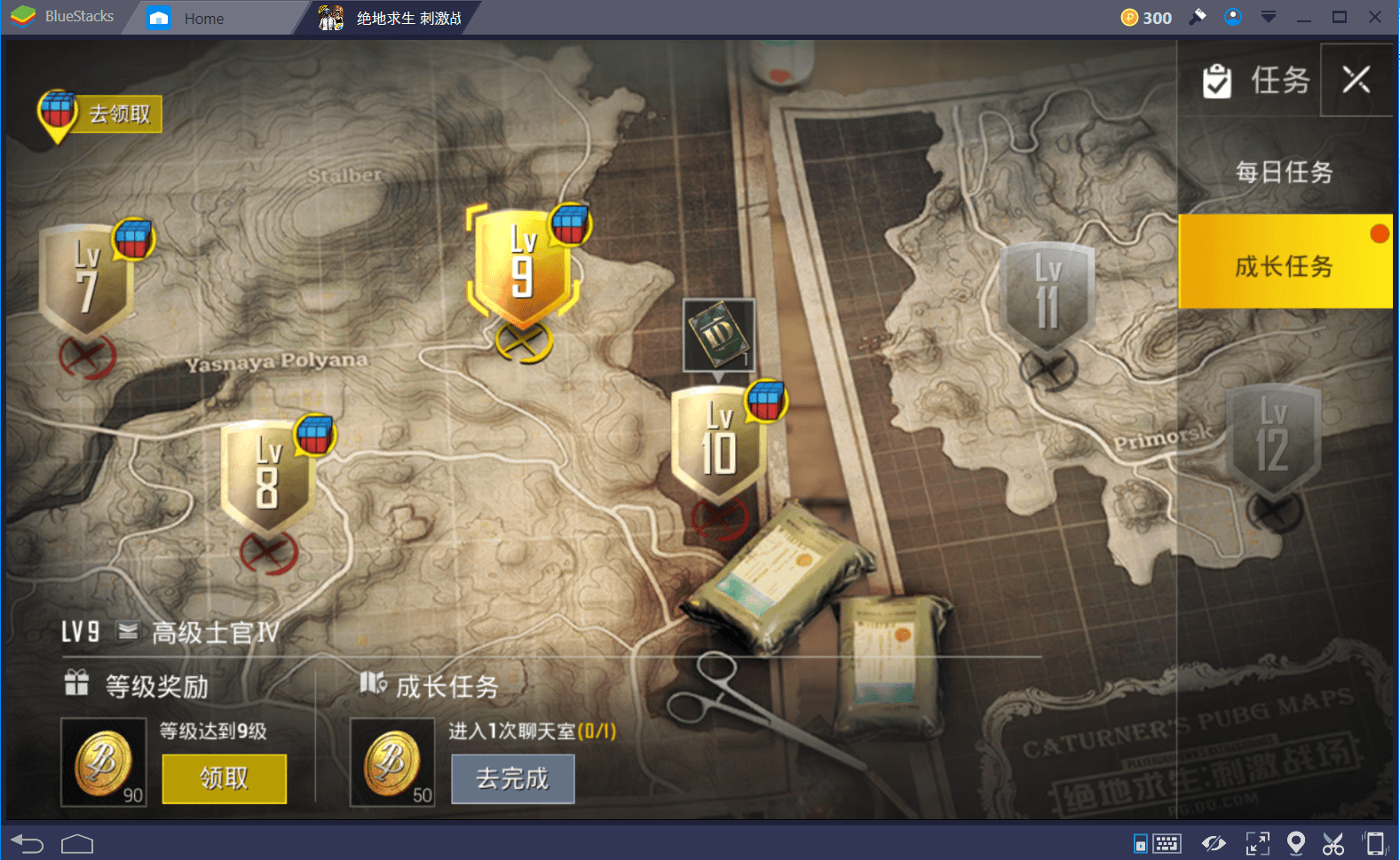 If you click the second menu item on the right side menu, you'll open up the level roadmap. This showcases a list of rewards that you can claim for leveling up. Make sure to check back here each time your player level goes up.
Rewards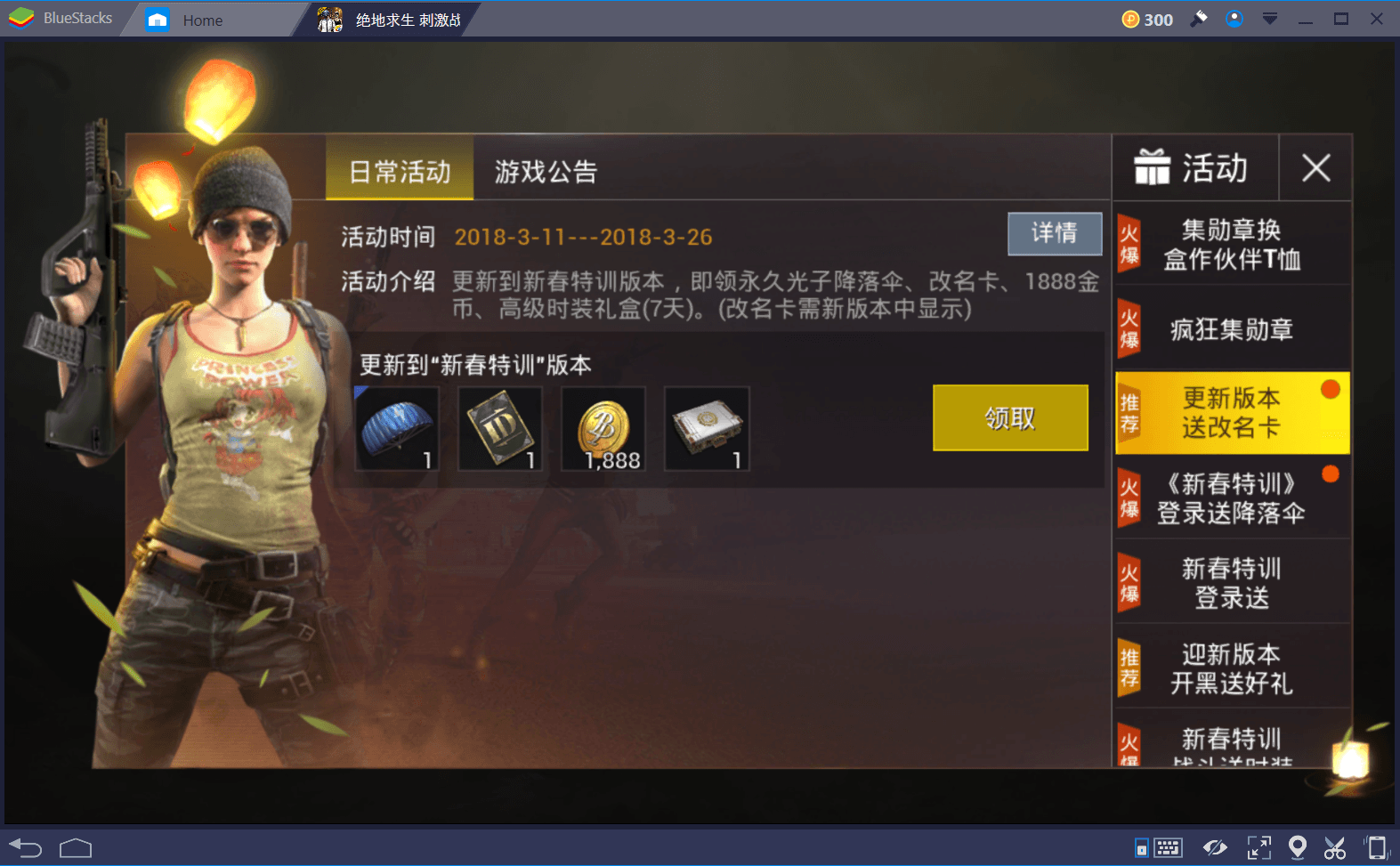 On the rewards page, you can claim rewards for different ongoing promotions. For example, a bundle of items was given to players during Chinese New Year. Players can also trade in medals that they have received for completing tasks to get better rewards.
The rewards on this page will change regularly, so make sure to come back every now and then. You can click on each tab on the right side menu to see different promotions. Usually, each promotion will have the date at the top and you can use this to find out how long each promotion will last.
Share Rewards, Login Rewards, Exchange Items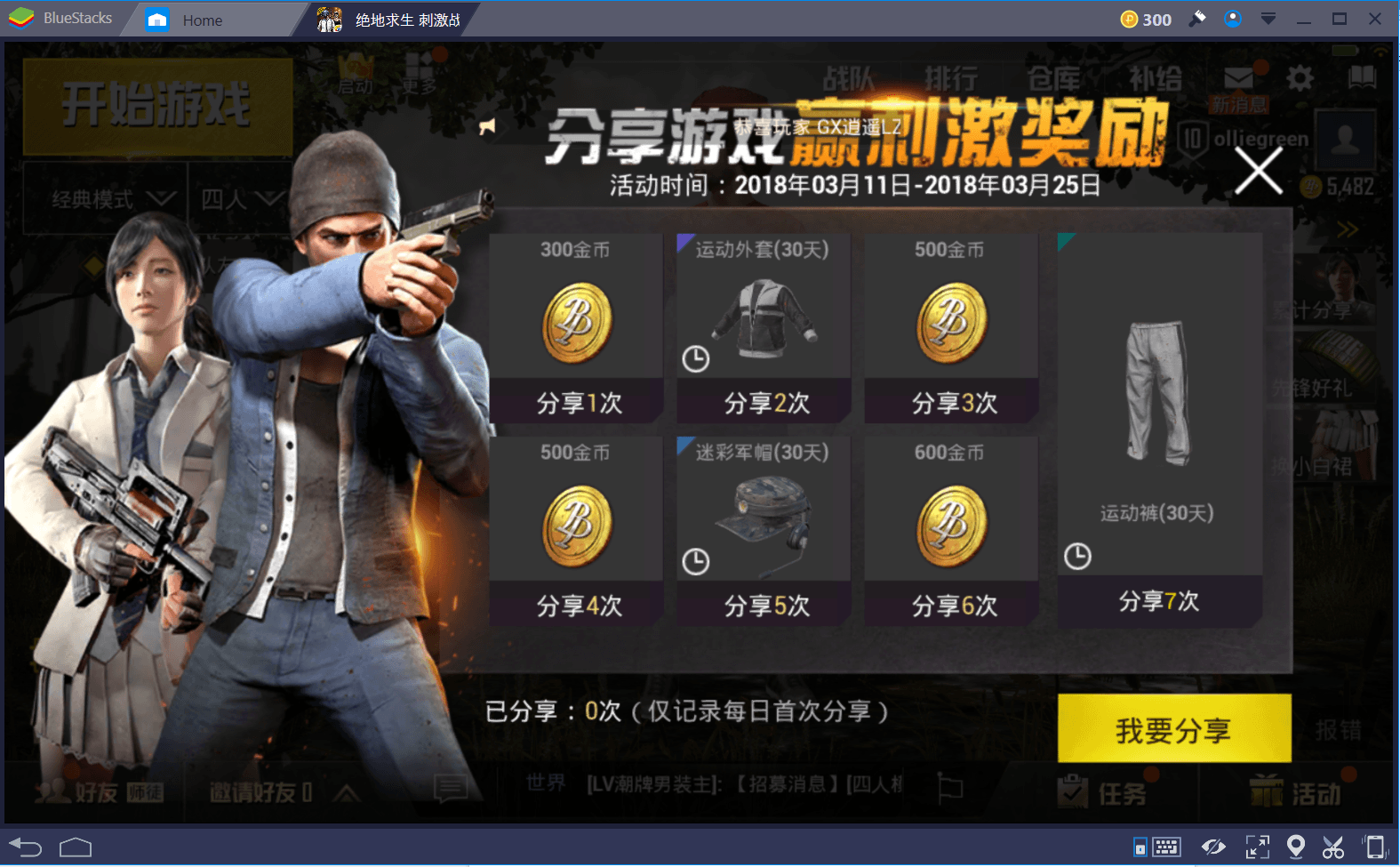 These three items on the PUBG Mobile menu can be used to get additional rewards for daily logins and for sharing the game to friends. You can also exchange items you've unlocked to get promotional items, such as a white mini skirt.
Each day you can also share PUBG Mobile via WeChat to get closer to unlocking rewards.
Friends & Ranking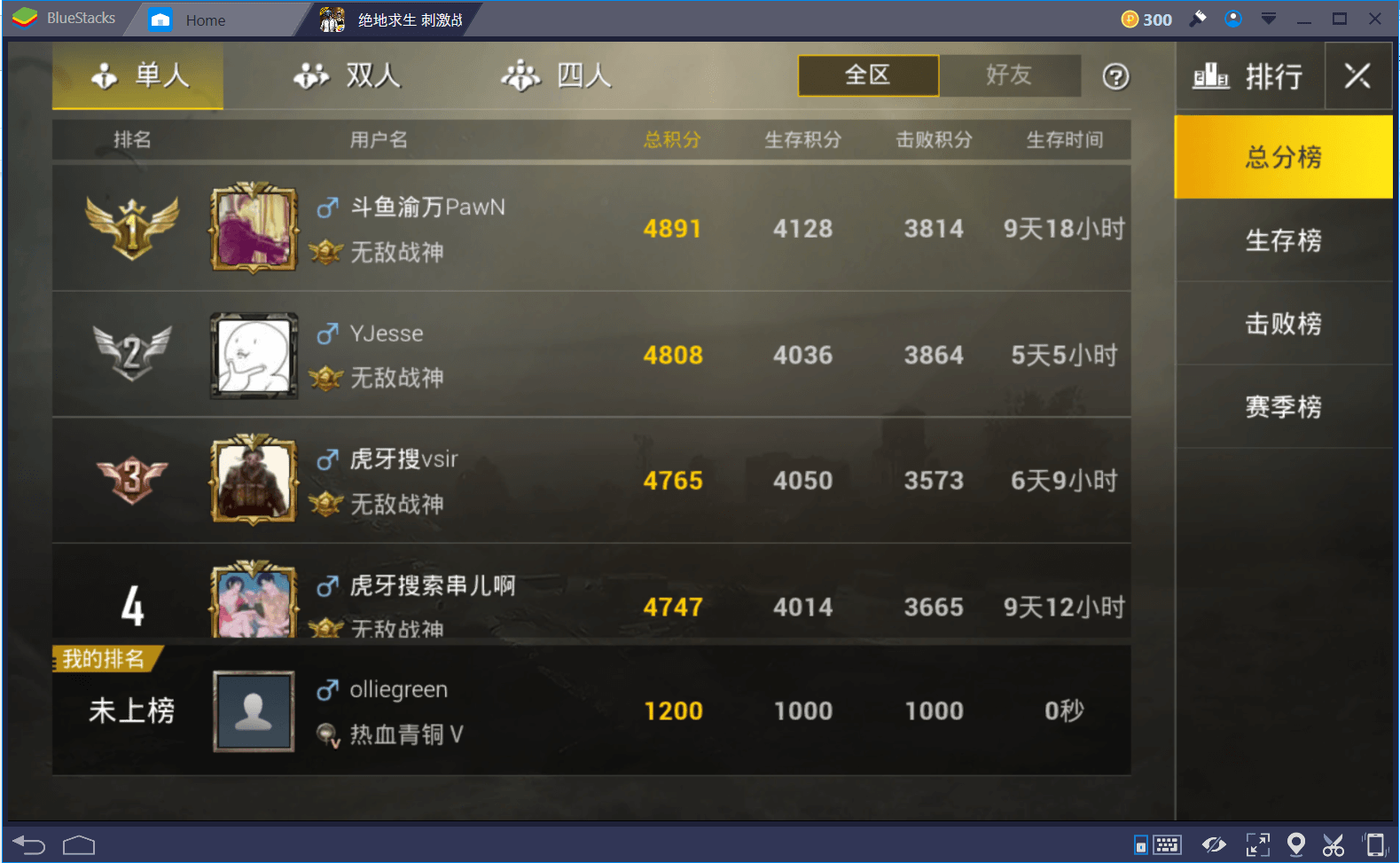 The first two options shown at the top right of the screen are the friends and ranking tabs. On the friend's tab, you can invite friends to your group, or find suggested players to play with. Unless you know Chinese, you'll find it difficult to use the suggested player list to find people you can understand.
On the ranking tab, you can see a variety of different leaderboards and rankings for solo, squads, and duos.
Neither of these tabs can be used to gain additional rewards, which is handy because they are the hardest to understand because they both have an exceptionally large amount of writing in.
Clothes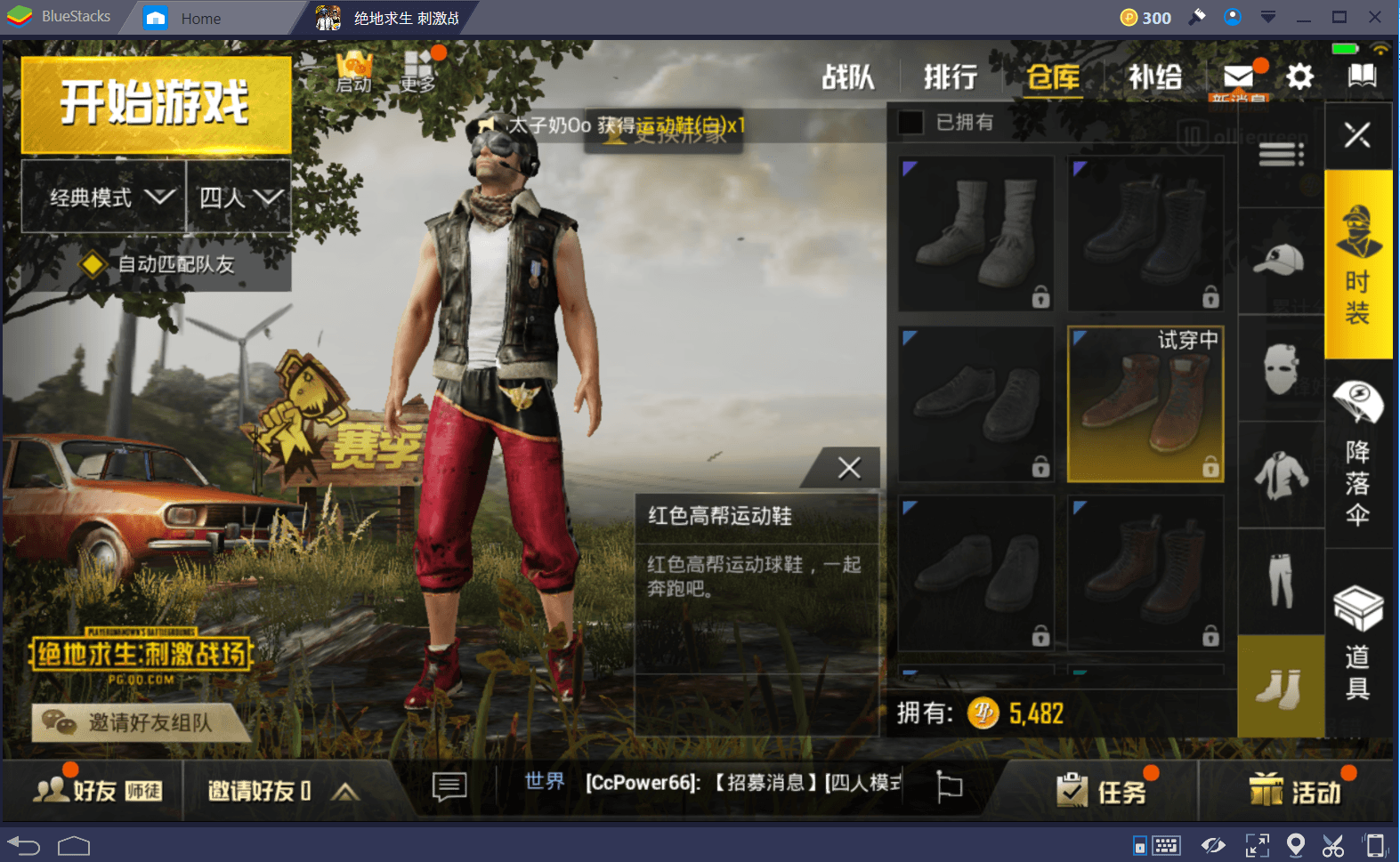 The third option on the menu at the top right will open up your cosmetics tab. You can use this to find all of your latest clothes, change what you're wearing, and open any crates and consumables you may have been rewarded with previously.
You may notice that the selection of cosmetics is far larger on PUBG Mobile than it is on the desktop version of PUBG. You can also even change your parachute colors on PUBG Mobile.
You can also click on items you haven't unlocked to preview how they would look on your character.
Crates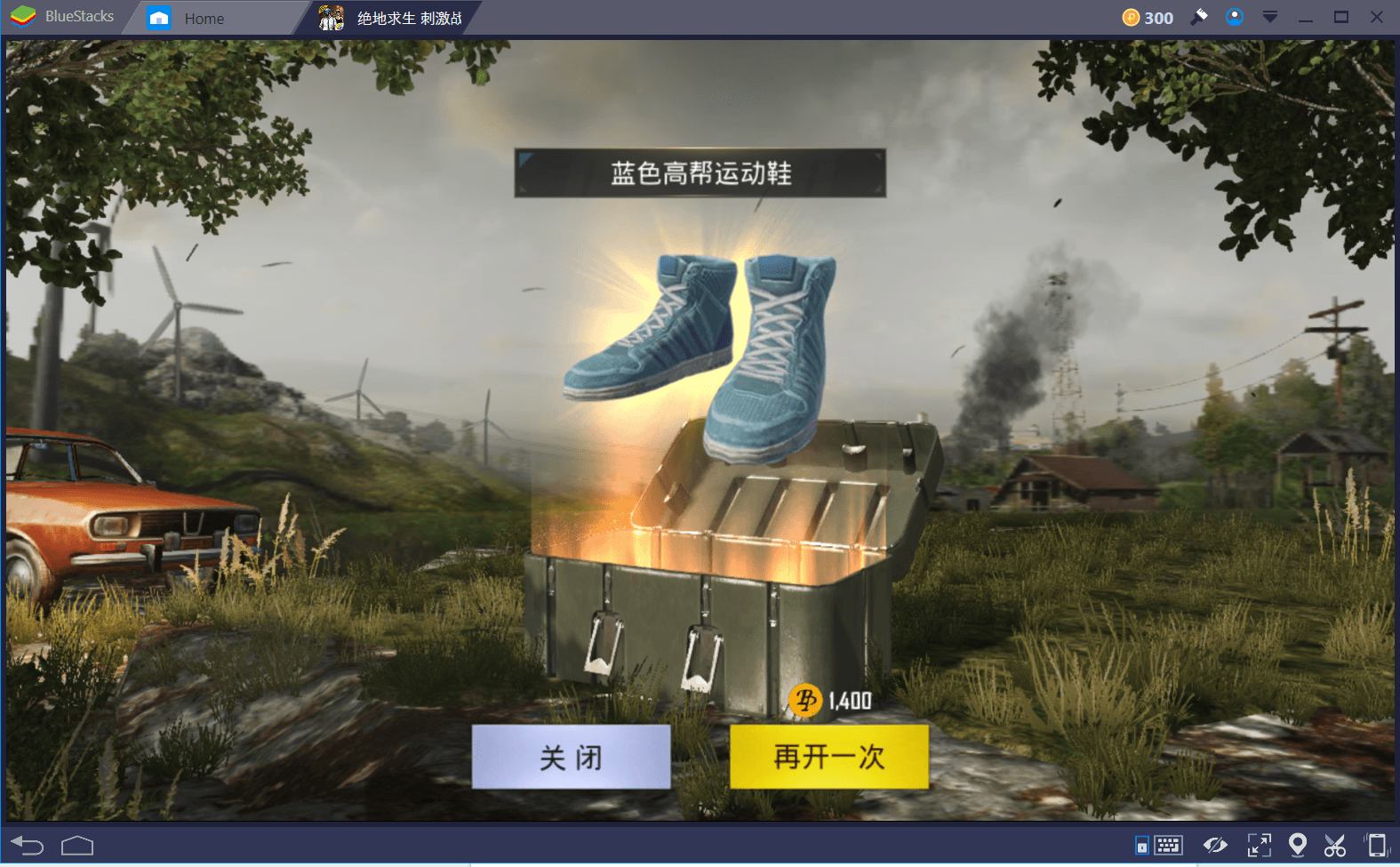 The next UI element worth mentioning is perhaps the most important. The crates tab can be accessed by clicking the fourth option in the top right menu.
On this tab, you can purchase cosmetic crates with the battle points you have earned whilst playing PUBG Mobile.
Clicking on a crate will purchase and open it. You'll then be shown the cosmetic item you have been given.
Once on the open screen, you can click the yellow button to buy another crate immediately, or click the gray button to go back.
Keep in mind that the cost of crates starts at 700, but it doubles after each crate purchase. Crate prices reset every week.
Mail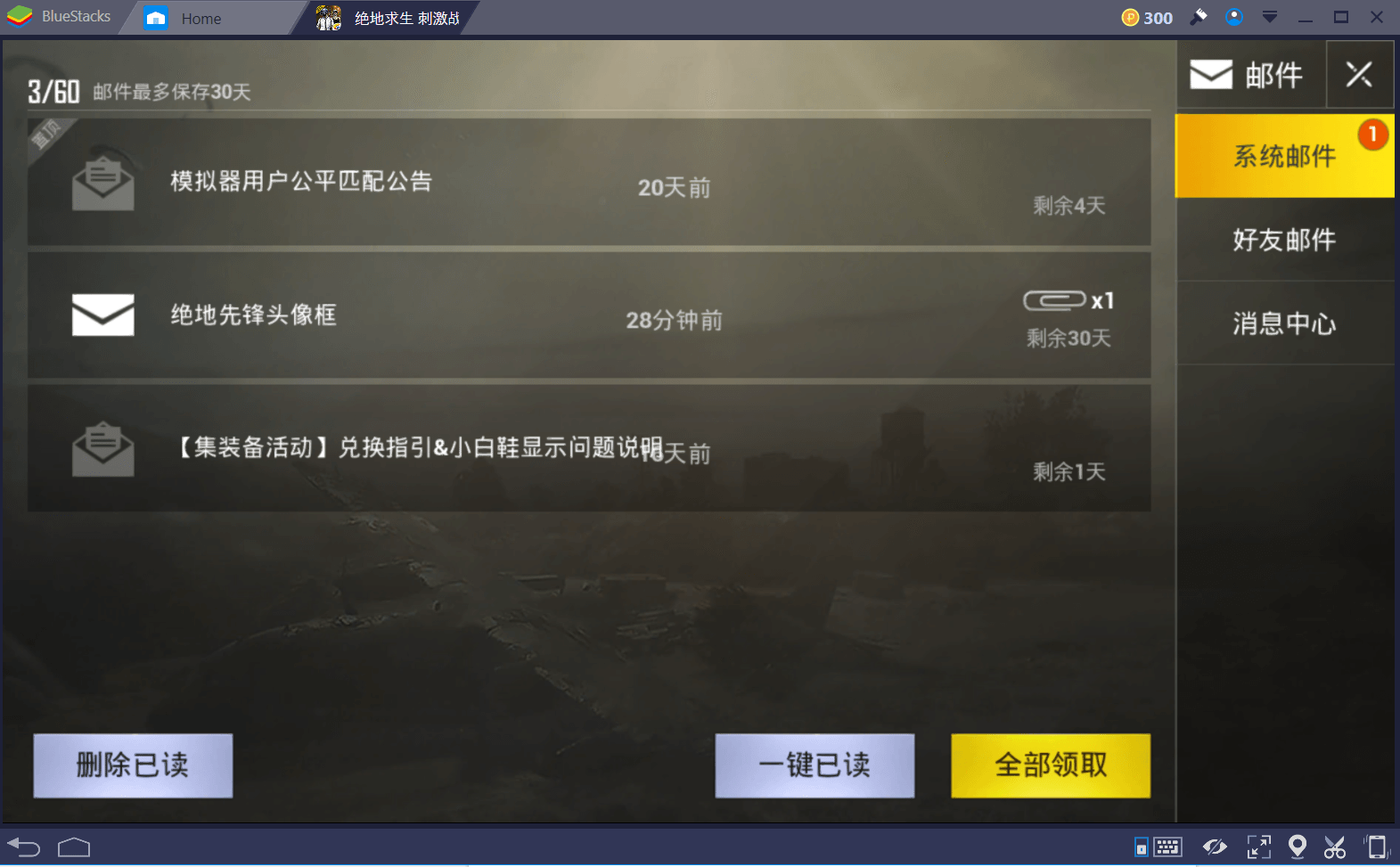 The mail icon can be used to find announcements and messages from the developers. From time to time, rewards will be sent to your mailbox too.
Make sure to keep an eye out for mail that has the paperclip attachment icon on. These do have items inside. You can click on the mail and then click the yellow button to claim the item.
We hope that this guide has helped you to learn how to use the PUBG Mobile user interface and take advantage of all of the free items and crates that are given to you on a regular basis.
Is there anything else you'd like to learn about PUBG Mobile? If there is, why not let us know?