Game Guides
PUBG Mobile - Everything You Need to Know About the New Arctic Mode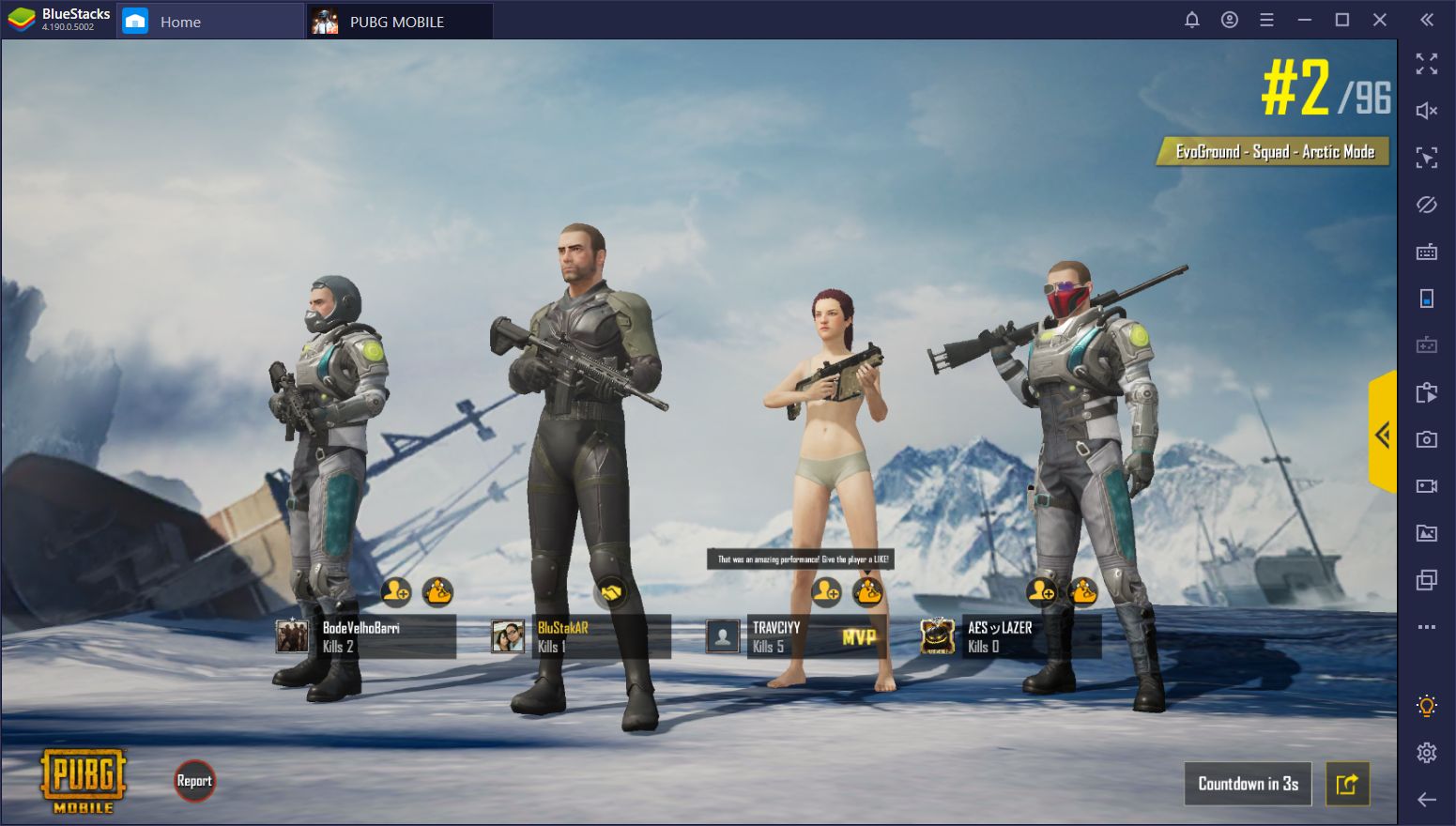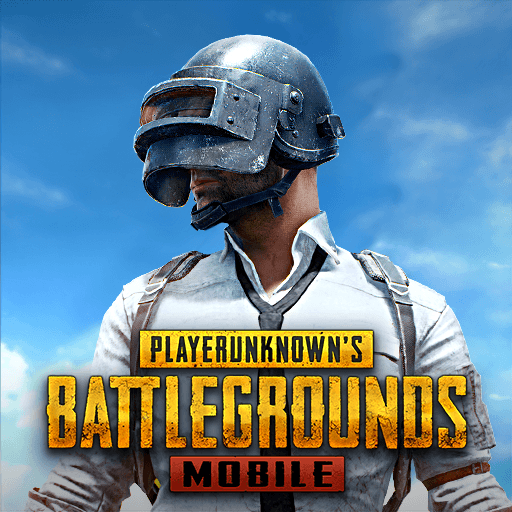 A few days ago, we wrote about the upcoming game mode for PUBG Mobile, which was teased as "Cold Front Survival." This new feature was teased as an addition to the Classic mode we all know and love, but with a stronger emphasis on survival and teamwork, rather than running and gunning. Specifically, players rely on working together in order to stay alive through the harsh winter climates of Vikendi as the weather in this mode can hit just as hard as staying outside the circle.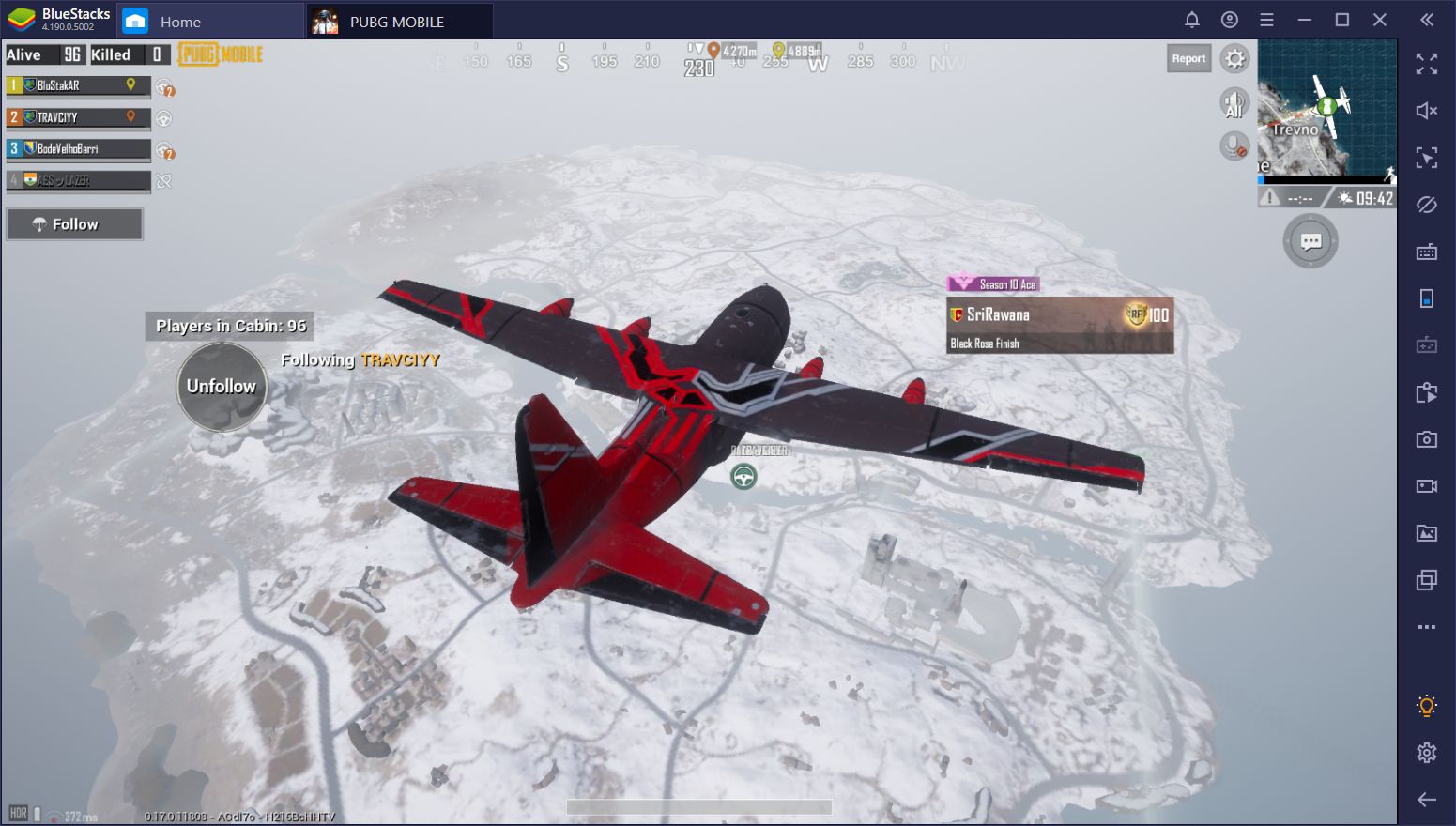 Arctic Mode, as it's now called, is a really interesting experiment, if not a stressful experience considering that you not only have to flee from the ever-shrinking circle and keep an eye out for enemy players, you also have to factor in the overbearing cold that could kill you if you remain outside and unsheltered for too long.
After playing it for a bit, we figured we'd write a guide with everything that you'll find in the new PUBG Mobile Arctic Mode.
1. The Classic PUBG Experience, but Chillier
Arctic Mode in PUBG Mobile takes you straight into Vikendi with your squad, where you must descend by parachute, as usual, and scavenge for weapons, armor, consumables, and other items. In this sense, this game mode is quite similar to the regular Classic Mode that we've all grown used to by now. However, there's a stark (pun intended) difference this time around: The weather CAN and WILL kill you if you're not careful.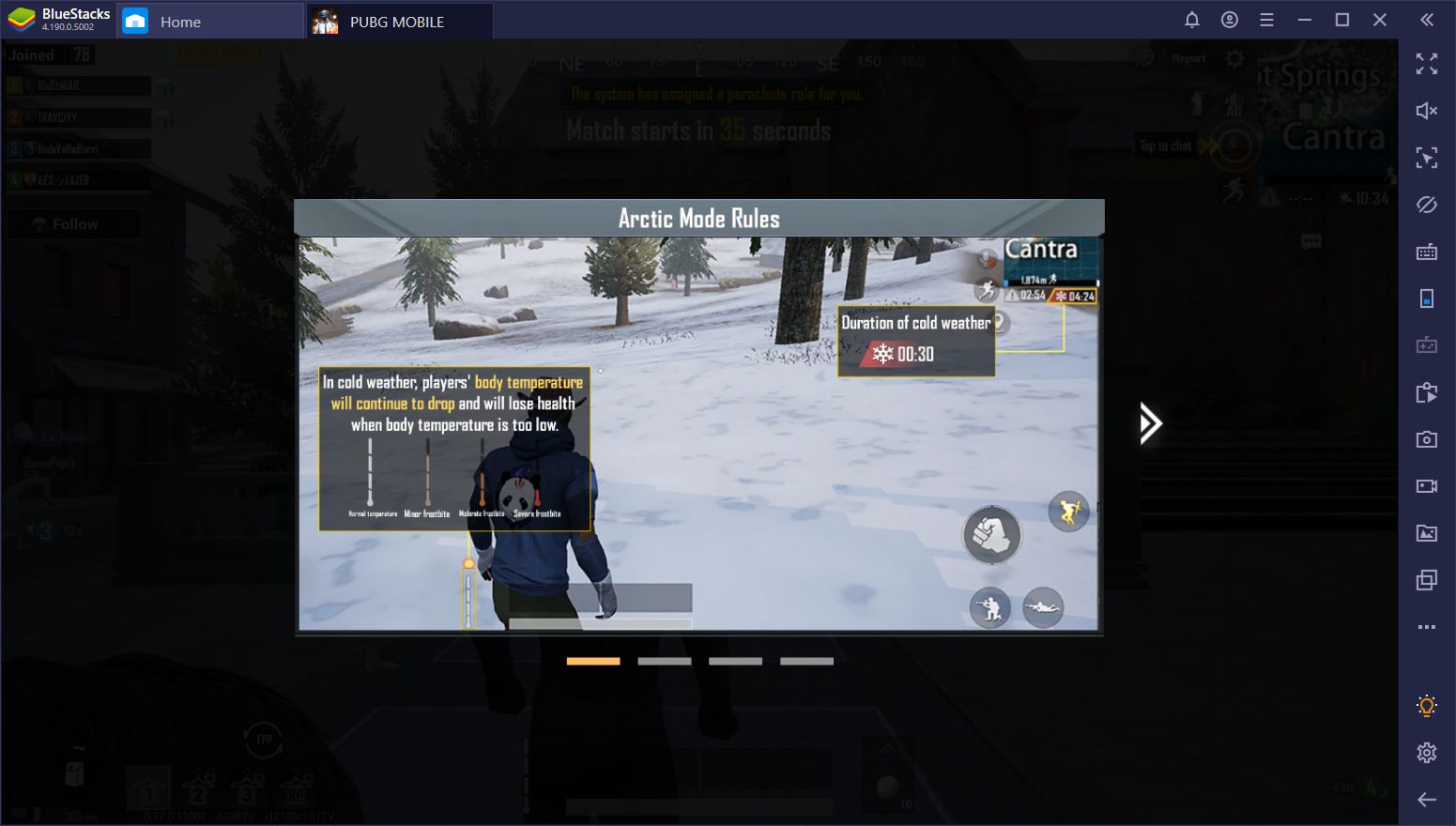 As soon as you land, you will notice that there's a new element in your UI, on the left of your health bar, the temperature indicator. This indicator shows you how cold your character is at any given moment, which will come in handy when you're navigating through the blizzards that regularly occur in Vikendi.
During a blizzard, your temperature gauge will quickly drop and your character will start losing health. At first, the damage sustained is minimal, but as you remain exposed to the elements, it'll quickly rack up and start hitting as hard as staying outside the circle. Those who want to win in this game mode will need to regularly take shelter from the blizzard and wait until it passes before moving again.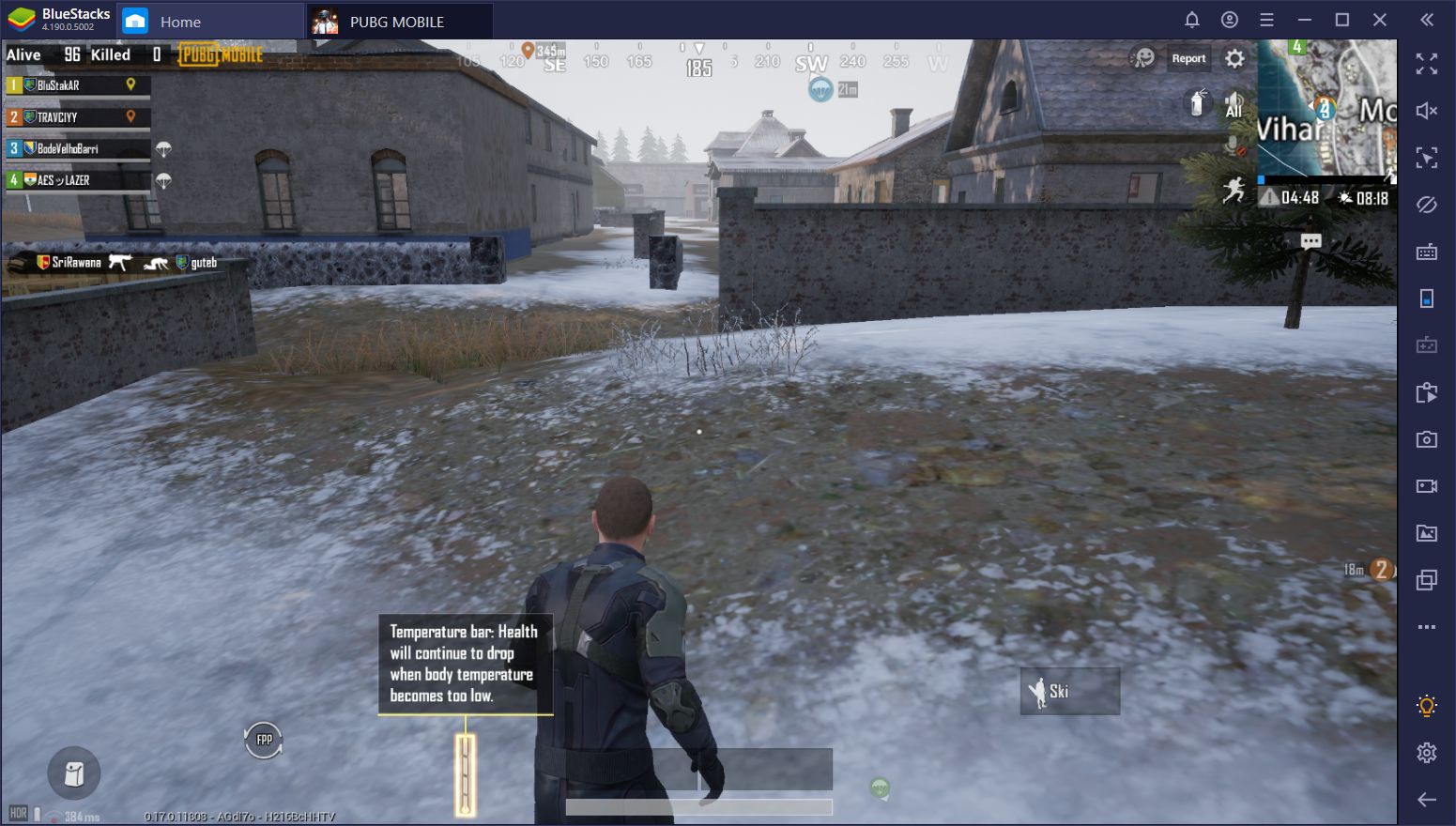 2. How to Stay Warm
However, if you're indoors during one of these snowstorms, you will still suffer from the cold. Luckily, you have several different tools at your disposal for warming up, the most basic of which includes foraging for firewood and using your lighter to create a campfire.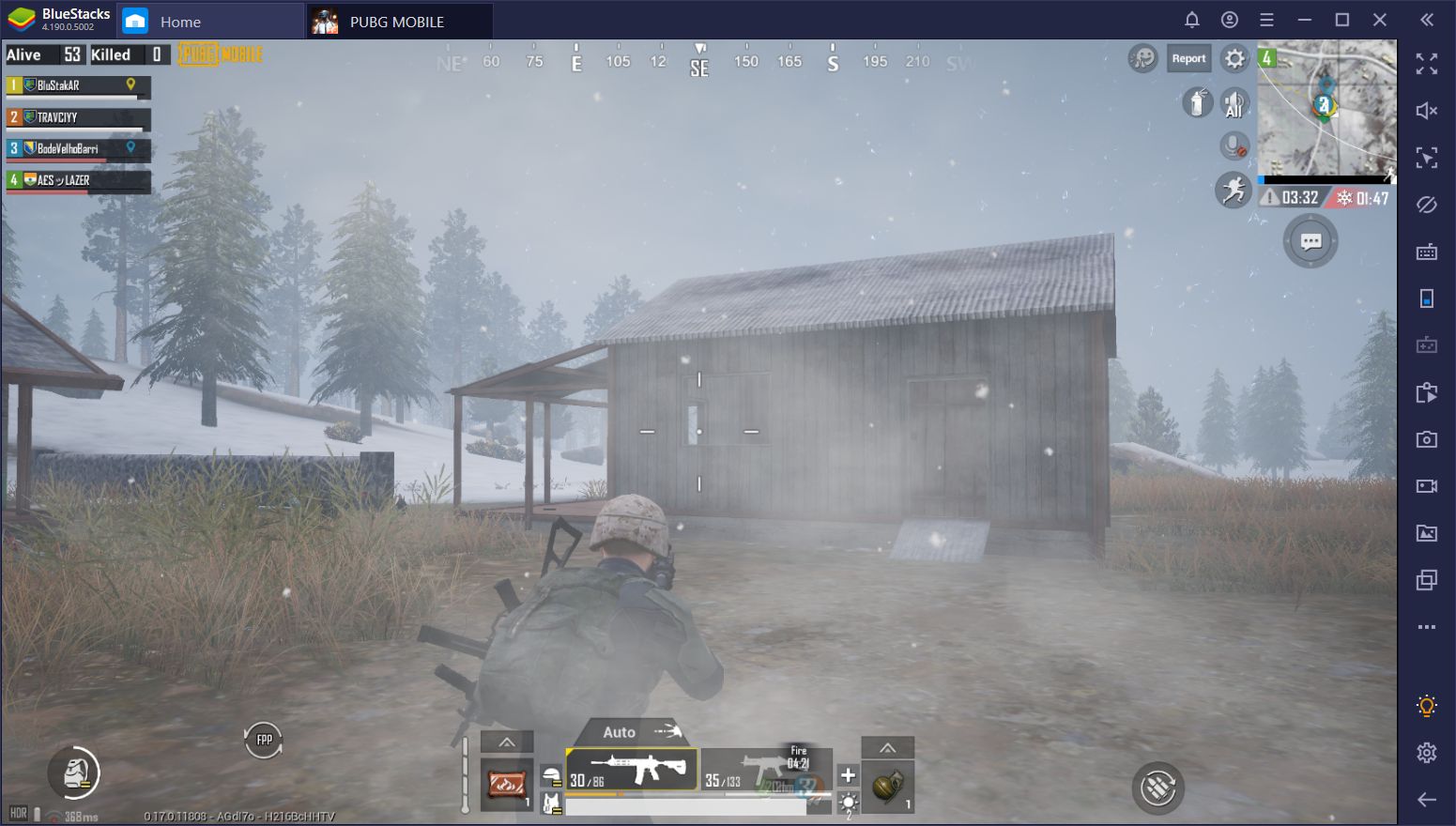 Scattered throughout the map, you'll find branches that you can use as fuel for your fires. Once you're inside, you can click on the corresponding button on your UI in order to place a campfire and light it. After you get it started, you can add branches to the fire, which increases its duration by 45 seconds per branch. This is the main form of staying warm during a blizzard. However, every time you do this, your campfire will appear marked on the map, which gives away your general location.
One other way of staying warm during a blizzard, which consists of using special heat packs that you can find lying around the map. These packs warm you up completely and prevent you from getting cold for a few seconds, which is ideal for the moments when you're trapped in a blizzard but need to relocate to a safer position.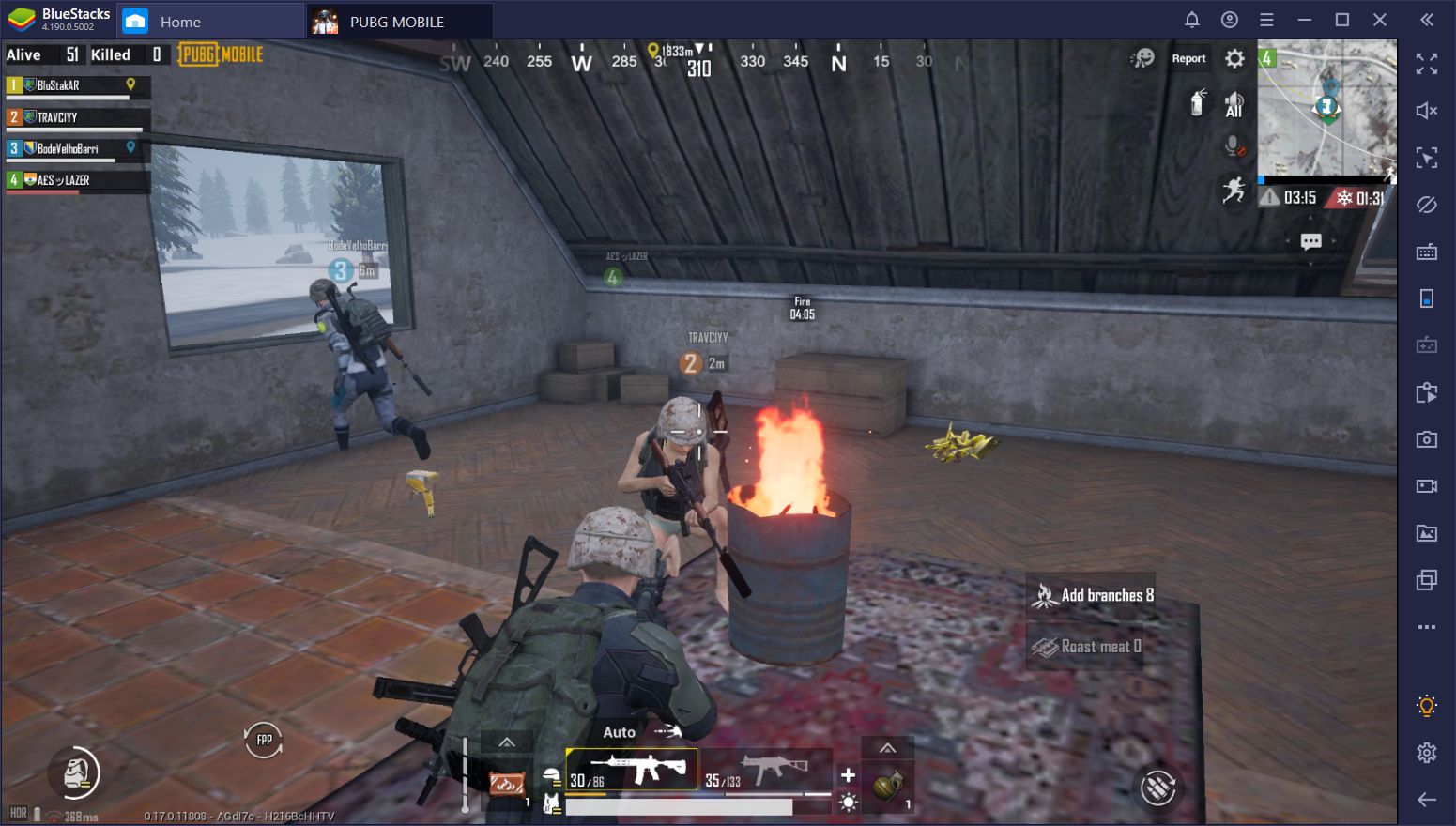 3. Hunt for Meat
An interesting part about Arctic Mode is that there are animals running around the map that you can shoot and hunt for meat, which you can then process into edible food. While you can stay warm by standing near a fire, you can also use this heat source to cook food and stay boosted at all times.
All you need to do is approach a campfire and, if you have some meat in your inventory, you can press the corresponding button on the UI to cook it. Afterward, by consuming it as you would an energy drink or an adrenaline syringe, you can increase your boost and receive all the corresponding benefits, including health regen and increased movement speed.
4. Drones for scouting
One last element that's available in PUBG's Arctic Mode is the special drone item, which you may find around the map as a regular spawn.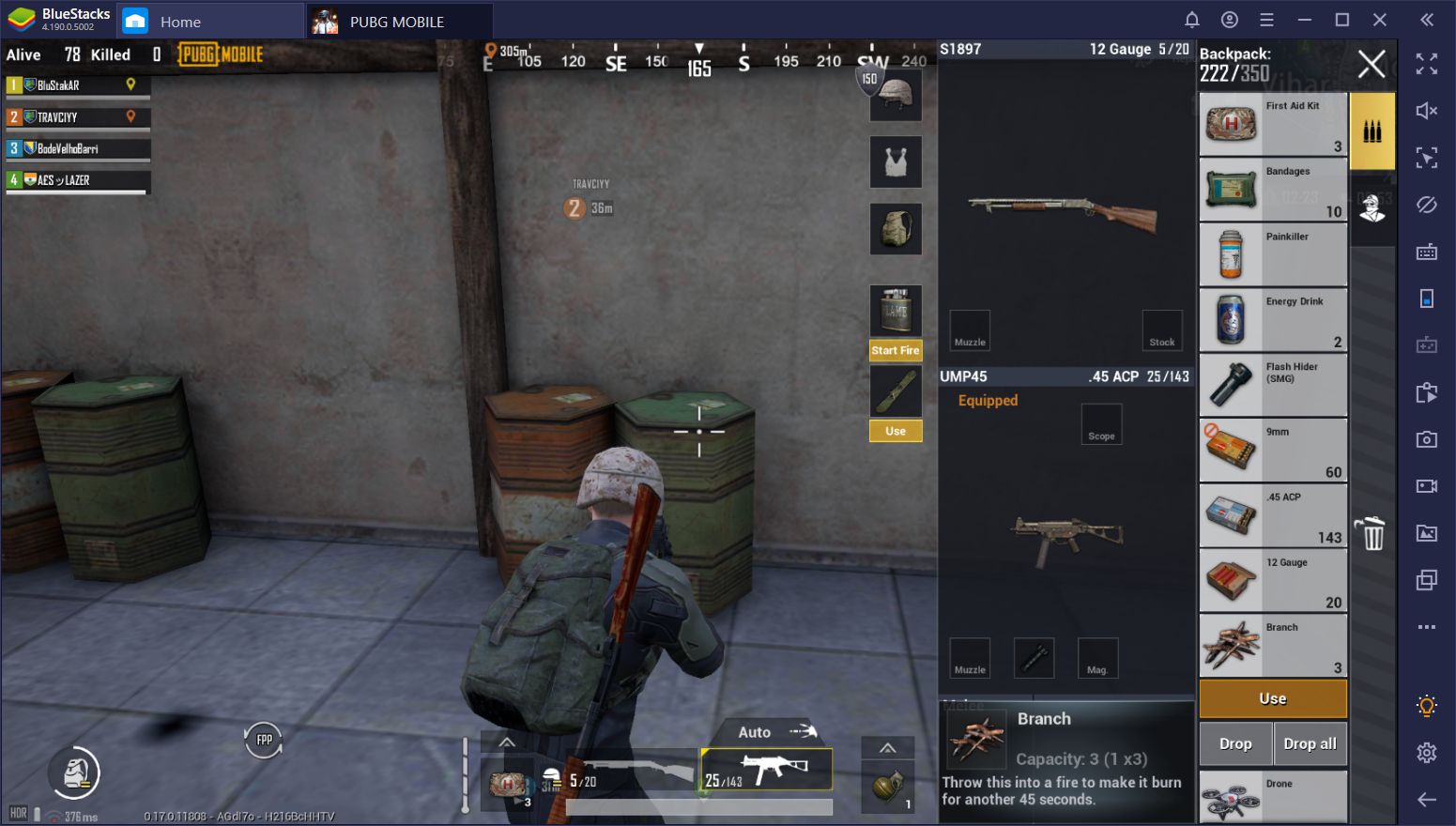 Since players are often confined indoors due to the cold, it's difficult to see enemies approaching. Moreover, since the blizzards are quite loud, it's even tougher to actually hear enemy footsteps. For this reason, it's not uncommon for blizzards to be prime opportunities for ambushing, considering that all it takes in order to move around in the cold is a few heat packs to stay warm through the harsh weather.
Luckily, you can use your trusty drone to fly around the surrounding area and scout for enemy movement. The drone is unaffected by the cold and you can easily deploy them during blizzards to watch the perimeter and alert your team for approaching enemies. What's more, after you're done, you can simply recall your drone and store it for later use. Keep in mind, however, that drones have limited battery time. Nevertheless, if you only use them when necessary, a single drone should last you for an entire match.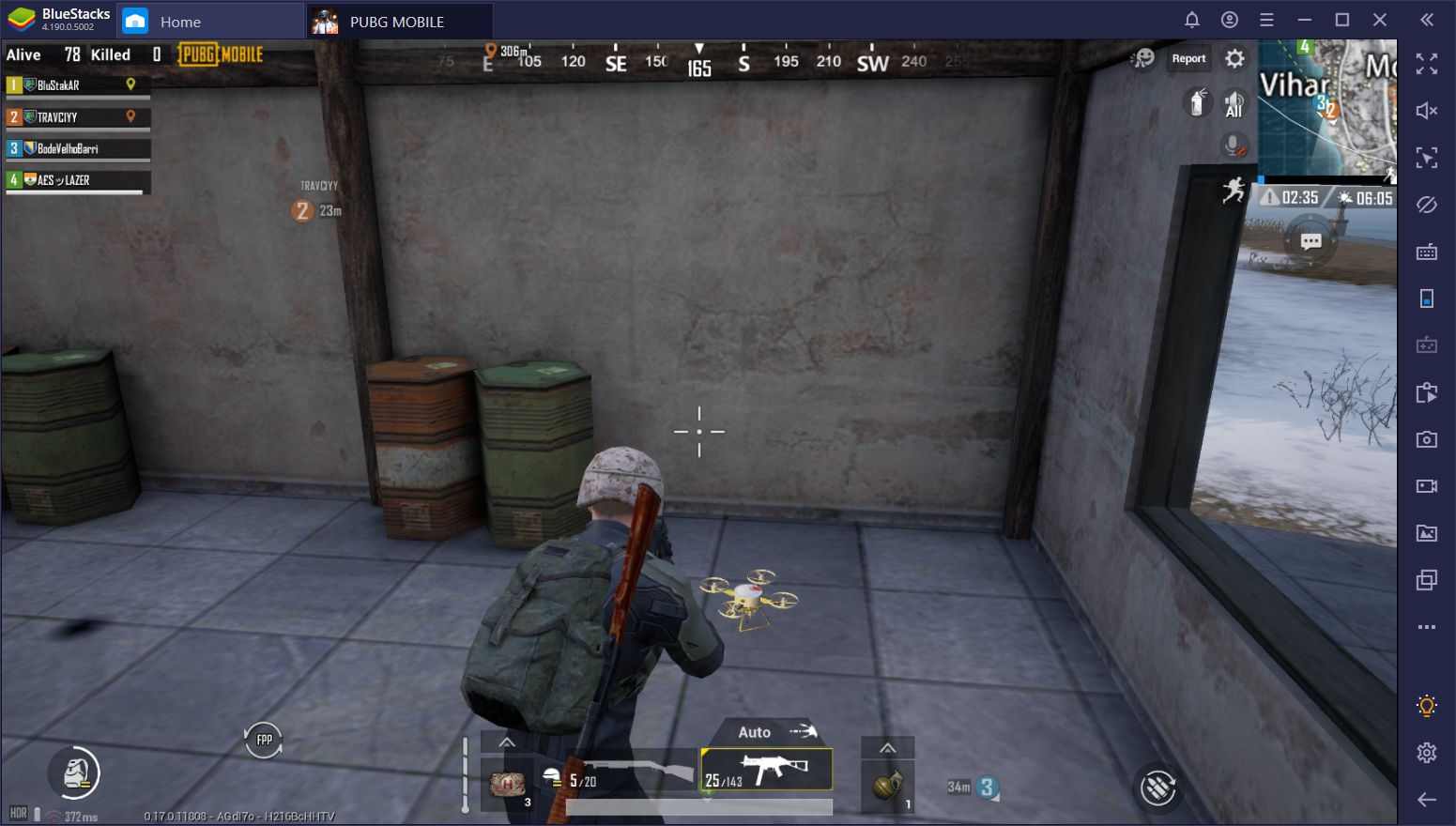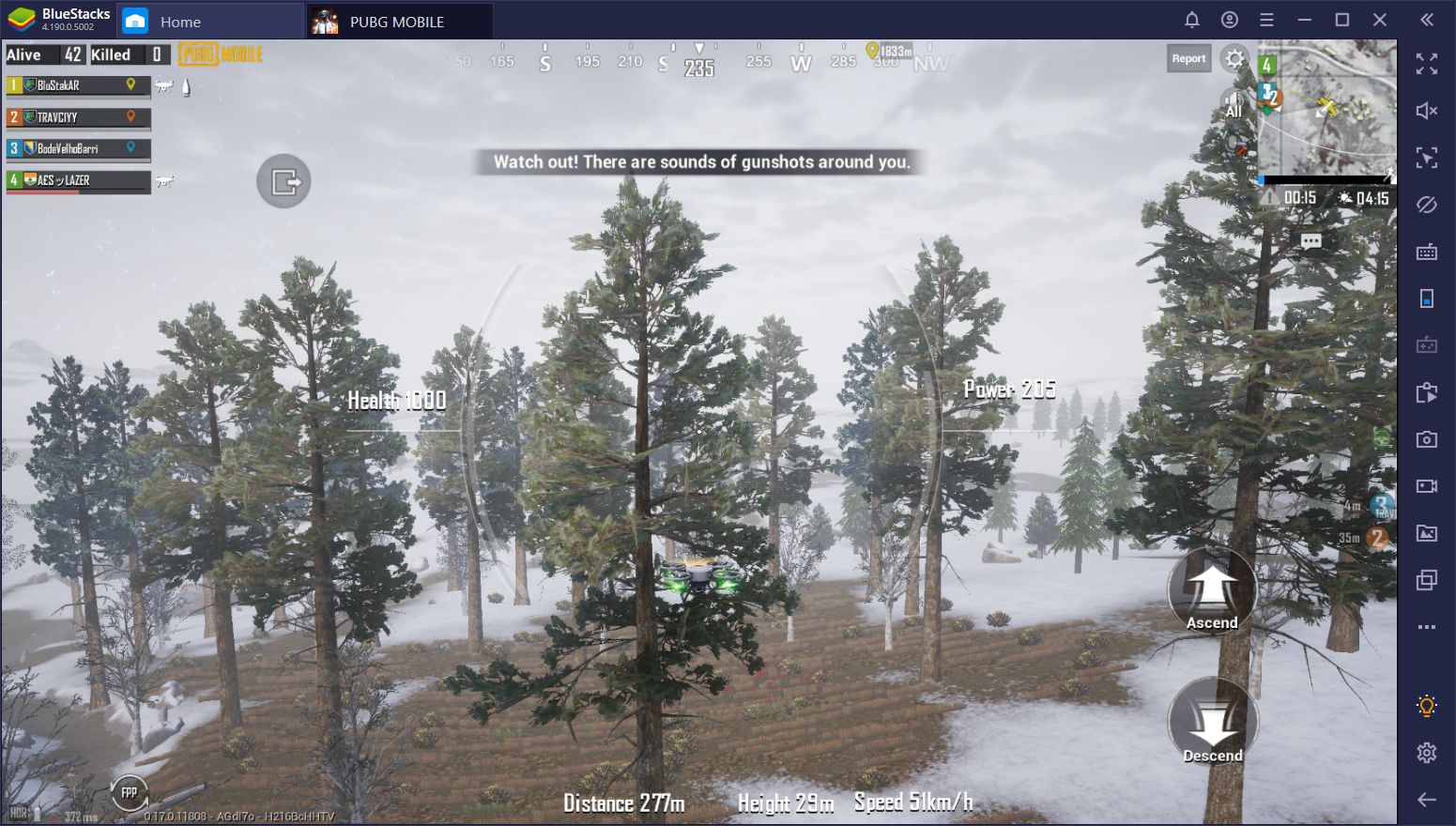 The new Arctic Mode in PUBG Mobile adds an extra layer of strategy that we didn't even know we wanted. The addition of blizzards, food, heat sources, and the temperature system is quite unique in the genre and forces players to work as a team in order to stay warm, as well as to keep safe from enemy attacks. While some may suggest this mode lends itself to camping, we think the opposite could also happen. This new game mode could also promote tactical gameplay in order to flush out the careless enemies that are too busy trying to stay away from the cold.
Whatever the case, Arctic Mode is a fine addition to the repertoire of game modes in PUBG Mobile, which we hope will gain traction and stand the test of time.