Game Guides
How to Play Ragnarok Origin on PC with BlueStacks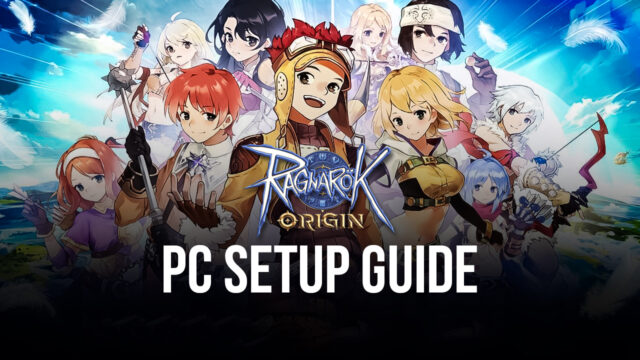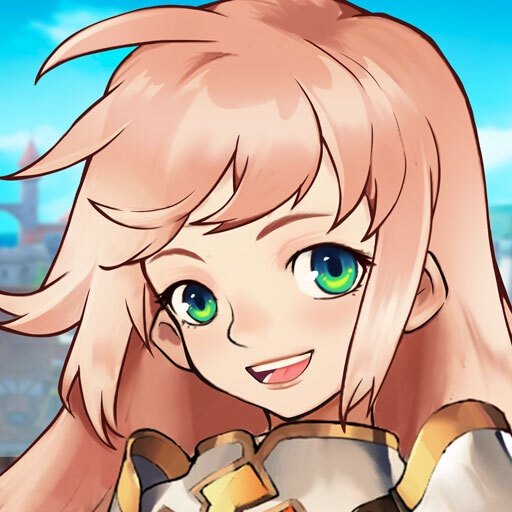 Ever since its massive success on the PC platform, Ragnarok Online has evolved into becoming the franchise that keeps on giving, having moved to other consoles and handhelds, particularly the mobile platform, where it has since been getting quite a few titles. One of these titles happens to be Ragnarok Origin, one of the most recent entries in the franchise, which throws gamers back into the world of Asgard where they can join as an adventurer and forge their own legend through exploration, adventuring, and lots of fun combat and challenges!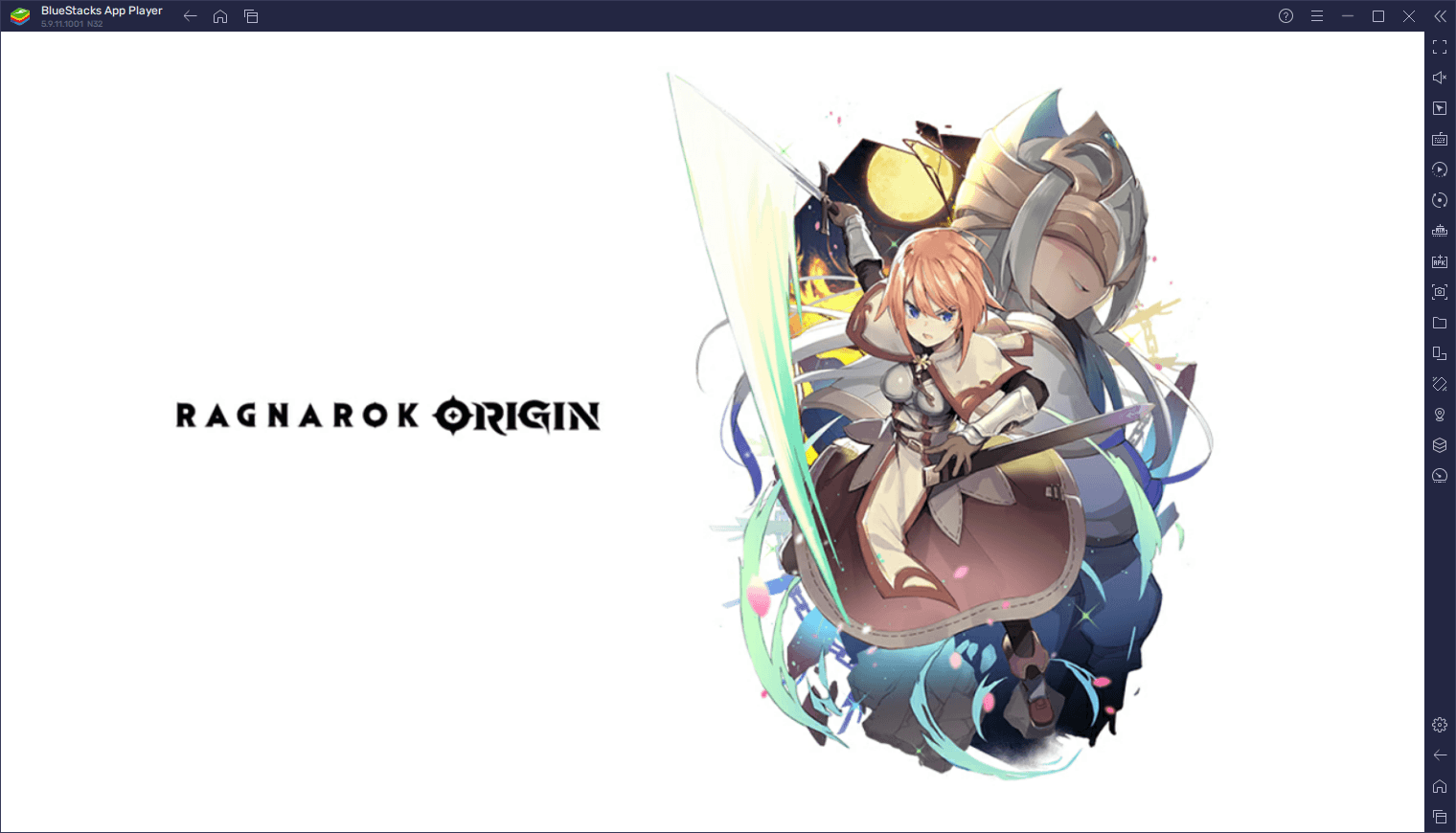 As the games evolved and moved into other platforms, they also acquired new mechanics and systems to enhance their existing gameplay elements. As such, players who jump into Ragnarok Origin can expect to find many of the aspects that made the game a smash hit on PC, including the job progression system, the stat system, and many other elements, while also finding some modern conveniences such as auto-combat and auto-questing, which are practically mainstays in mobile gaming at this point. This combination allows players to enjoy an authentic classic Ragnarok experience, but with a lot more convenience and other features to reduce the grind.
Aside from the main progression and general gameplay, Ragnarok Origin also has a wide variety of game modes that players can discover as they progress through the world. Some of these include combat in both PvP and PvE, as well as other specific challenges like Tower of Infinity, arena combat, larger 10v10 fights, and even huge Guild vs Guild cross-server battles, the latter of which possibly being some of the most intense and exciting PvP content you can find in mobile gaming.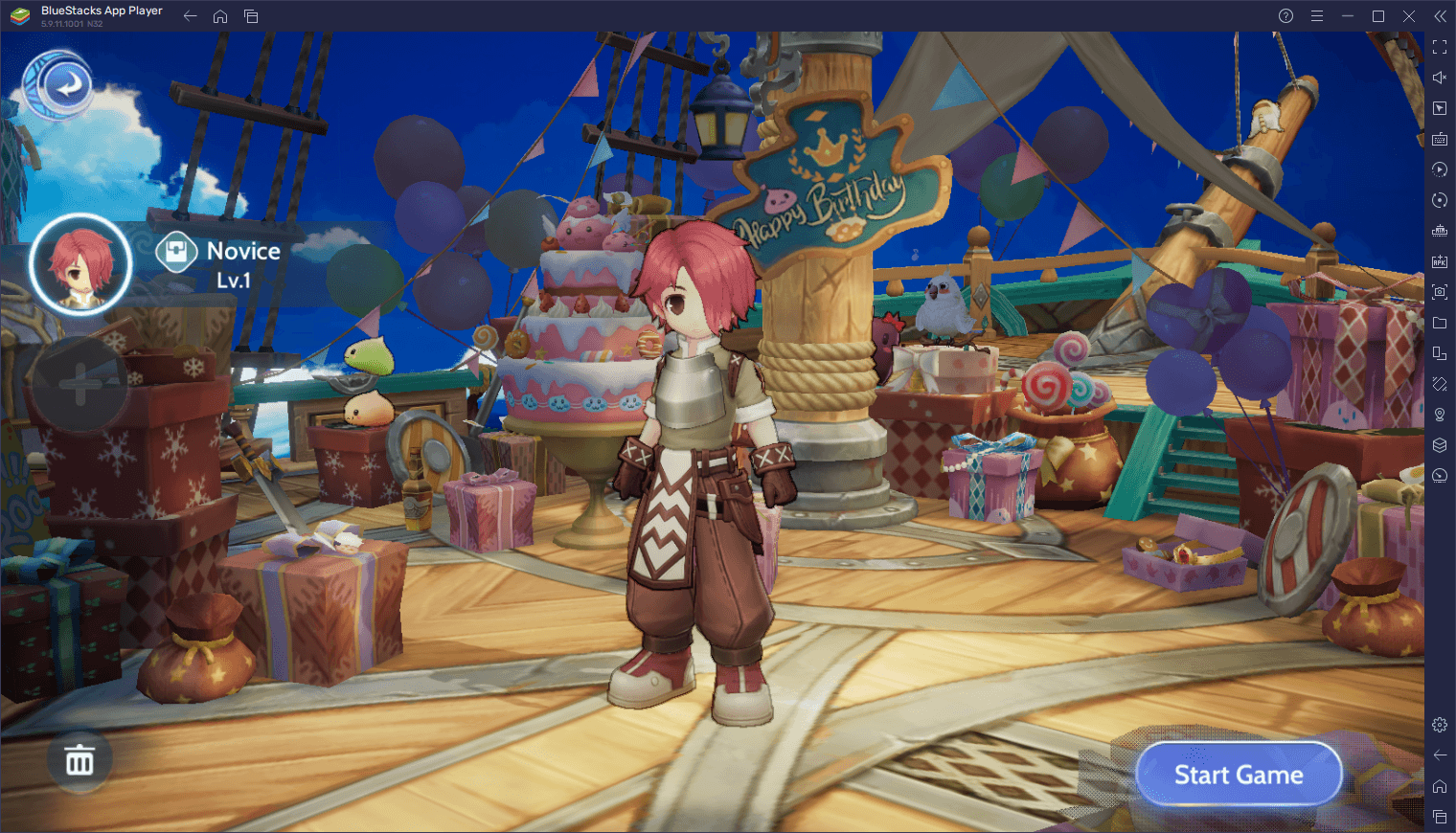 With so much action and excitement, you'll definitely want to play Ragnarok Origin on PC with BlueStacks, especially if you want to get the best experience with this awesome mobile MMORPG. This is because our Android app player lets you enjoy your favorite mobile games on your large computer monitor and with the best performance, while also giving you access to a plethora of tools to enhance your experience far beyond what even the best flagship phones could ever provide.
Downloading and Installing Ragnarok Origin on PC
To start enjoying Ragnarok Origin on your PC, all you have to do is follow these easy steps:
On the BlueStacks website, search "Ragnarok Origin" and click on the relevant result.

Click on the "Play Ragnarok Origin on PC" link on the top left.

Download and install BlueStacks on your PC.

Click on the "Ragnarok Origin" icon at the bottom in the app player.

Complete the Google Sign-in to install the game.

Click the "Ragnarok Origin" icon on the home screen to start playing.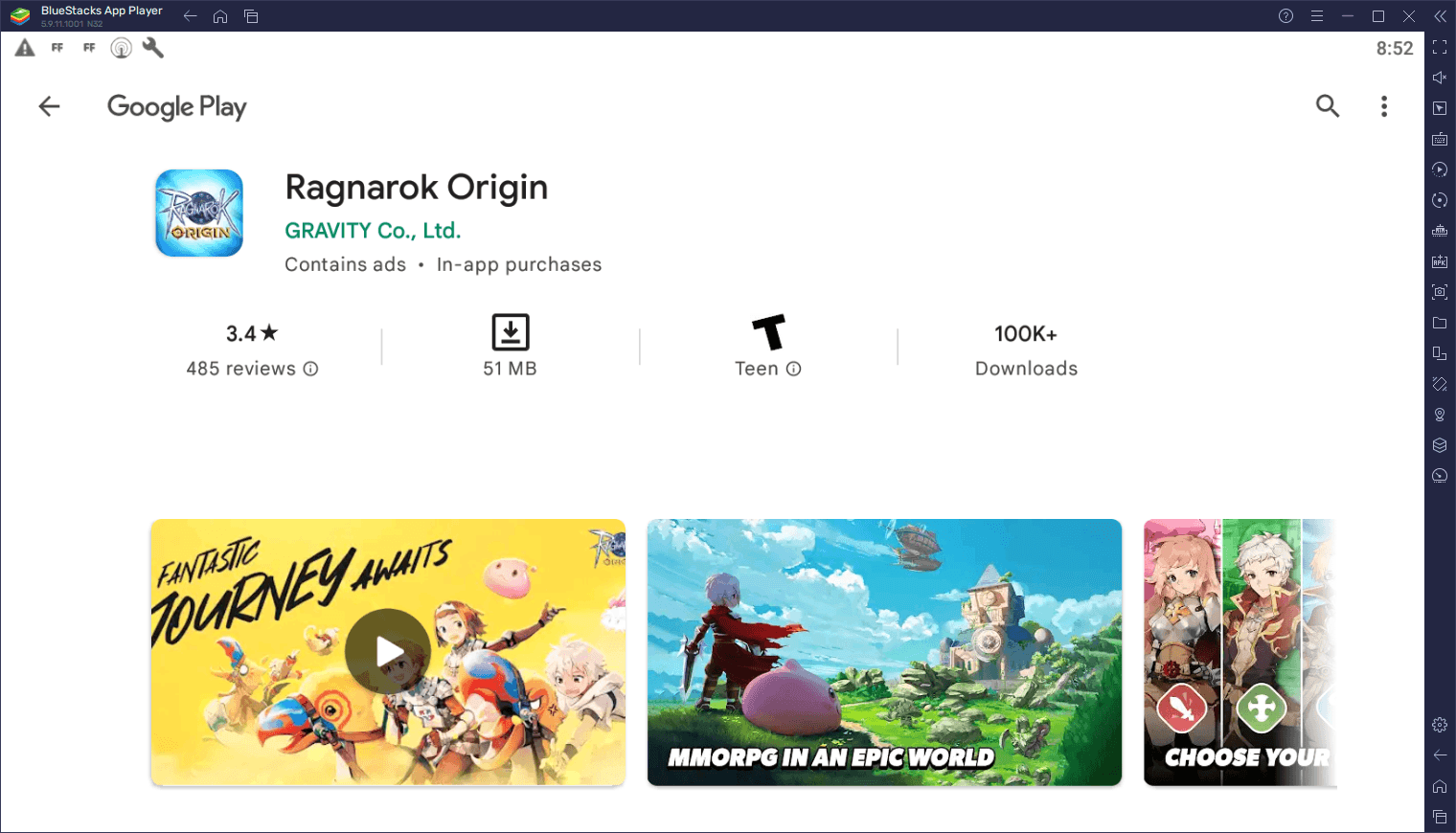 The entire setup process takes only a few minutes, after which you'll be enjoying Ragnarok Origin in full HD, with the best performance, and with a ton of awesome tools to streamline and optimize your gameplay and progression.