Game Guides
How to Play RAID: Shadow Legends on the Cloud with BlueStacks X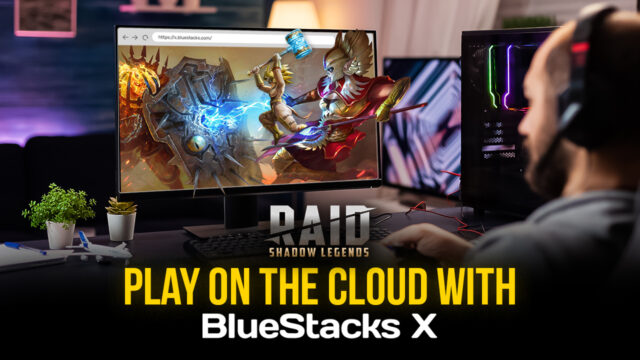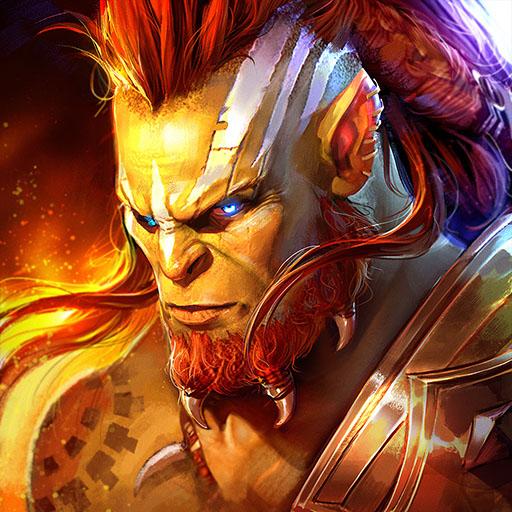 RAID: Shadow Legends is one of those games that has given its users plenty of different methods to play. Either on phones with the mobile app or on PC with the Plarium app, the devs have given users lots of versatility when it comes to the platforms on which they can enjoy their games. On BlueStacks, however, users can play the mobile version on their PCs, with a ton of awesome tools and features to enhance and automate their experience.
However, here at BlueStacks we're always looking beyond the horizon, towards the future of gaming, which is why we're venturing into cloud gaming with BlueStacks X, the next step in our mobile gaming journey. With this client, users can access and play their favorite mobile games on absolutely any device with the click of a button, by streaming it from the cloud.
BlueStacks X transcends hardware limitations and the boundaries set by operating systems, by providing a unifying platform in which every single player, regardless of their devices, can access and play games like RAID: Shadow Legends. In other words, as long as there's stable internet access, anyone can access BSX and stream their favorite games from the mobile cloud.
For those who are unfamiliar with the game, RAID: Shadow Legends is a gacha RPG with a fantastic art style and awesome visuals. The game features a wide variety of unlockable characters, many of which can be customized with gear and accessories. The ultimate goal here, like in many other games of the genre, is to recruit and create unstoppable teams by combining characters that have positive synergies, in order to complete all the challenges set by the main story and optional content. And once you're done and can clear everything on the highest difficulty, you can still continue to test your strength against other players via the PvP system.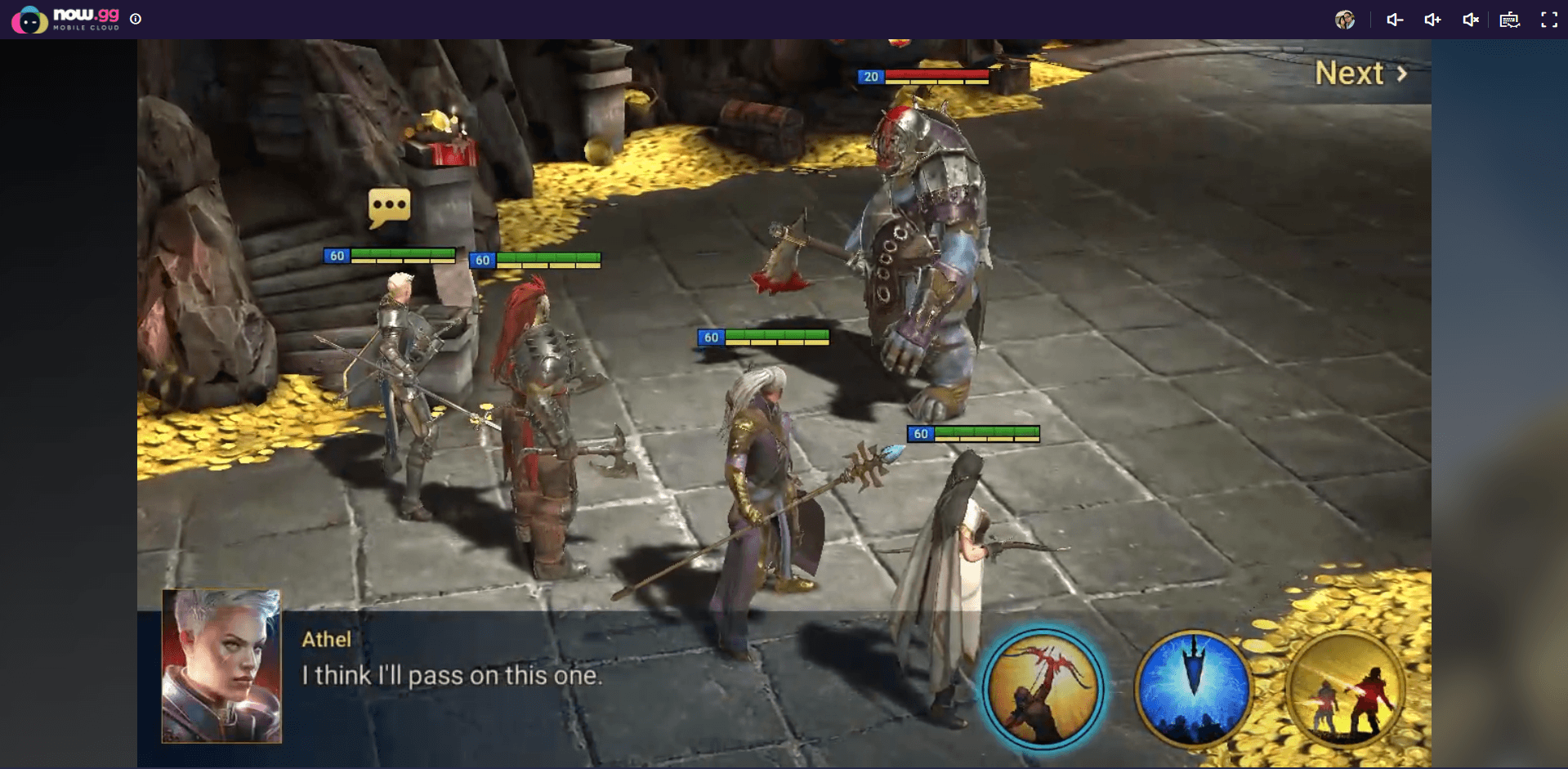 RAID: Shadow Legends is one of those games where you can play for a few minutes every day. This is because one of the best ways to progress, aside from clearing story missions, is by completing tasks that refresh on a daily basis. This style lends itself perfectly to gaming on the cloud since you can launch the game on any device—whether on your phone, tablet or computer—with a single click, and without ever having to download any updates or patches. Simply click on a button and you're in and ready to start playing.
How to Play RAID: Shadow Legends on the Cloud
Accessing RAID on the cloud with BlueStacks X is very simple; just follow these steps:
Go to our

BlueStacks X website

and click on "Play on Cloud"

In the catalog, search for RAID: Shadow Legends using the search function on the top left.

Once you find it, click on "Play on Cloud" in the search results, after which you'll get instant access.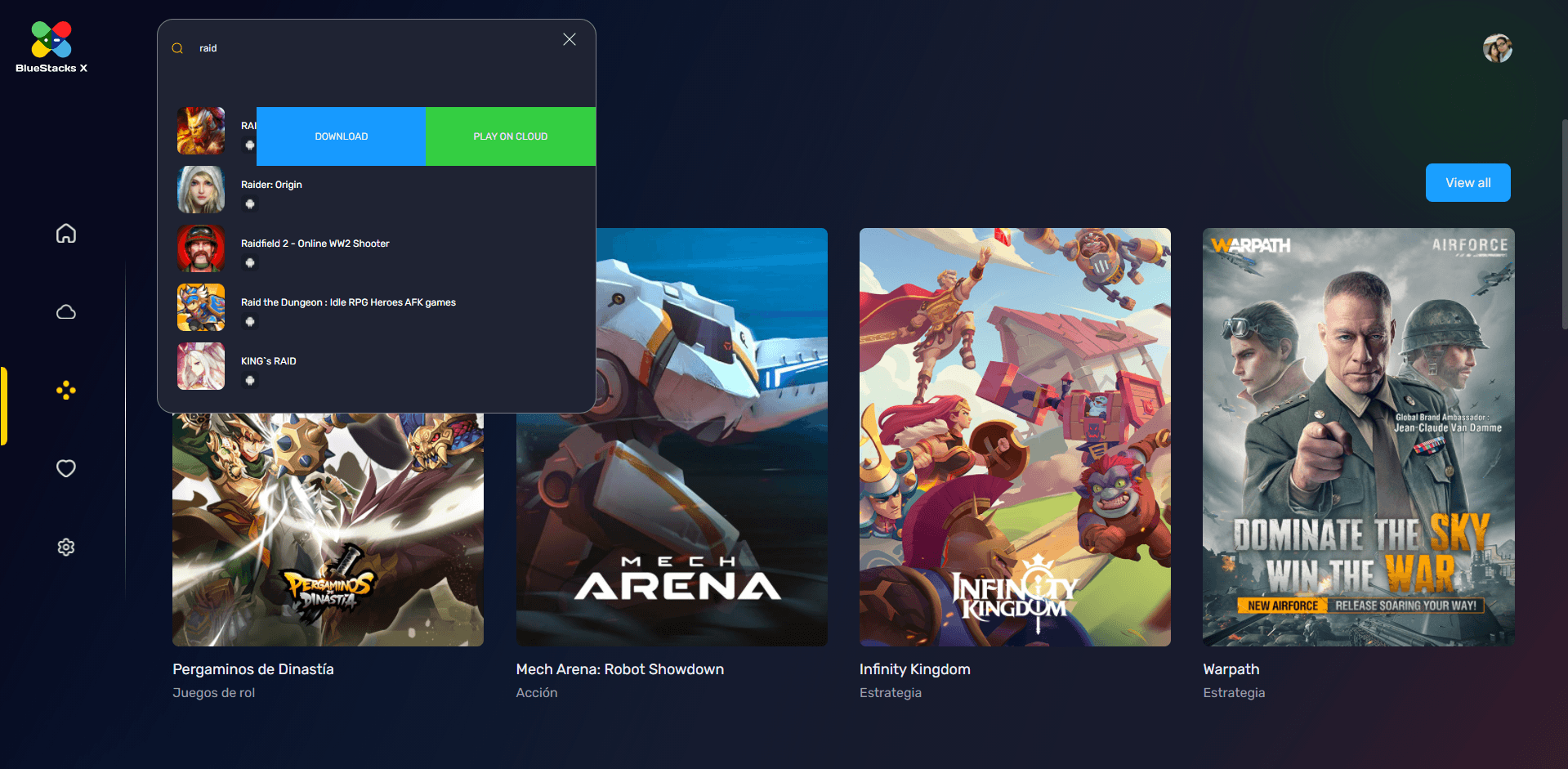 The entire process takes literally a few seconds since all you need to do is click a few buttons and then wait until the game loads on BlueStacks X, after which you'll be playing RAID: Shadow Legends with the best graphics and performance, by streaming it directly from the cloud.