Game Guides
Beginner's Guide for Rise of Stars – Overview of Basic Gameplay and Progression Mechanics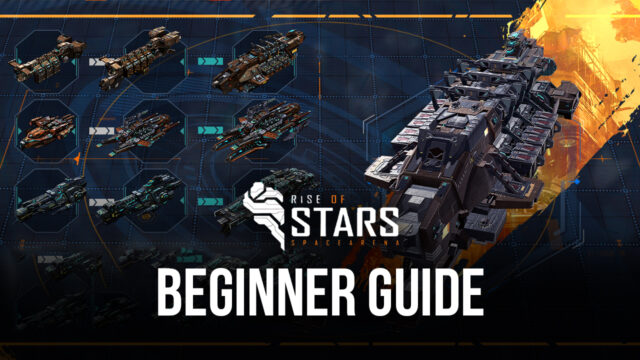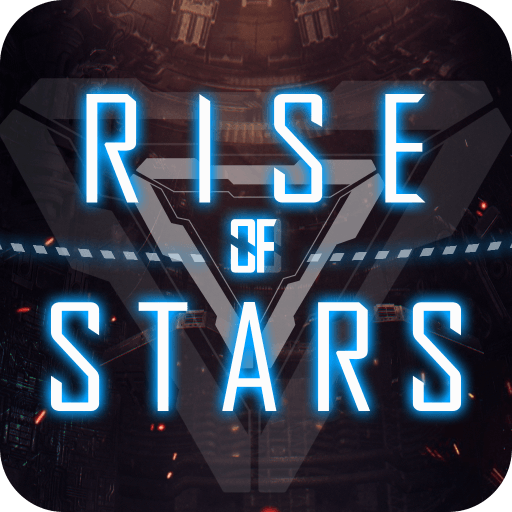 Rise of Stars is an exciting new 4X strategy mobile game with blockchain support and an economy revolving heavily around NFTs and special materials that can be harvested in-game and traded for cryptocurrencies. However, despite these seemingly intimidating and overwhelming elements, the game is actually a pretty standard strategy title, much akin to other games in the genre like Guns of Glory or King of Avalon. In this sense, the veterans of the genre will have no trouble at all adjusting to the challenges and flow of the game in Rise of Stars.
Nevertheless, those who are new to this game, or to the genre in general, might need a quick crash guide to learn the basics. This is exactly what you'll find in this beginner's guide; an introduction to the basic mechanics and systems in Rise of Stars.
With that being said, either if you're new or if you simply want a refresher on the basics, this guide is for you.
Your Space Station
As soon as you start your game, you'll be presented with your very own space station, which is nothing more than a glorified command center at the beginning, marred with rubble and debris. In this sense, before you can actually start working on your station, you need to clean it up. Luckily, the tutorial will help you get started somewhat, instructing you to clean a few spots and construct your first facilities, as well as teaching you how to build more ships for your fleet. However, shortly after this introduction, you're basically left to fend for yourself in the game, which is great in part since you have complete freedom to develop your base, but it also complicates matters for newcomers that don't quite know what to do.
Managing your space station in Rise of Stars is very simple. Your base consists of a central building called the Command Center, and a few other wings with production, military, and administrative buildings, each of which has a specific purpose. You can click on each of them to learn more about their functions.
One of the most important buildings in your base, however, is the Command Center. This structure is the cornerstone of your base, and upgrading it will unlock new buildings and features. Moreover, this central structure also sets the pace for the other elements in your base since none of your facilities can ever be at a higher level than your Command Center. This means that you should definitely focus on upgrading it whenever possible. Additionally, other important buildings, in the beginning, include your ship factories, in which you can build more ships for your fleet, as well as your mineral and metal factories, which passively produce both of the game's main resources on an hourly basis.
We recommend focusing on your Command Center, as well as keeping your production facilities upgraded to ensure optimal resource generation. Furthermore, whenever possible, you should be producing ships in your ship factories to continuously grow your fleet.
The Different Ships in Your Fleet
And speaking of fleets, there are a few main types of ships that you can produce in Rise of Stars, including Assault Ships, Freighters, Defense Ships, and Light Ships. Though you really don't need to worry too much about these distinctions at first, it's worth knowing a bit about them so you can have an idea about how to branch out in the long run.
Simply put, the purpose of every ship type is in their names: Assault Ships specialize in engaging and fighting other ships in open combat; Freighters focus on capacity and reliability in order to haul goods across space, making them ideal for gathering trips; Defense Ships focus on sturdiness over offense, making them great for absorbing enemy fire, and Light Ships are similar to their Assault counterparts, except with slightly lower attack, but significantly faster in travel time, which makes them great for ambushing or engaging against pirates.
Knowing the differences here will help you later on, especially when trying to create fleets with good synergies between their ships and their captains. And speaking of captains…
Captains and Their Abilities
Just like there are different types of ships, there are also different captains in Rise of Stars.
The captains in this game are the heads of your armies; units that you can assign as the leaders of your fleets when deployed, and which offer unique abilities both for combat purposes, as well as for transport and gathering applications.
Captains come in different qualities, and also offer a wide variety of skills and passives. Every captain has an affinity for certain types of ships, granting significant boosts to those specific ships within their fleet. In this sense, it's important to assemble your fleets with the correct types of ships, so that they can benefit the most from the passive buffs of their captain.
To unlock captains, you need to collect their fragments, which you can find through various sources, including by completing some missions and quests, as well as by receiving them from the Transmission Room in your base. Each transmission costs valuable resources, though you can get five of these for free every day, with a cooldown of 10 minutes between each of them. Make sure you use them all on a daily basis to ensure that you're gathering the most fragments and valuable materials.
Lastly, every captain can be upgraded in a variety of ways, including leveling them up, upgrading their skills, promoting them, and more. Each method requires different resources that you can receive through various methods, including hunting pirates in the sector map, completing missions, advancing through story chapters, and more.
It goes without saying that, by unlocking powerful captains, as well as keeping them upgraded as much as possible, you will have a strong leadership for your fleets, which will be exceedingly useful whether you're looking to engage in battle, or simply to harvest resources from the sector map.
The Sector Map
Lastly, the sector map is where you'll be interacting with most of the elements outside of your base. On this screen, you will find countless other player bases, neutral NPCs, resource spots, and other interesting locations to explore and visit.
To interact with any element in this map, all you need to do is click on it, after which a menu with various options will appear. We recommend getting acquainted with the sector map early on, especially since an important part of your resource production will actually come from harvesting them from gathering spots. In fact, you should ALWAYS be gathering resources from the sector map, to ensure that you always have materials to continue developing your base and growing your fleet. Check out our BlueStacks features guide to learn how our Android app player can help to automate this task when playing Rise of Stars on PC.
With these basic mechanics in mind, you should be ready to get started in Rise of Stars. Feel free to share your own tips in the comments below!