Game Guides
Rise of Stars on PC - How to Enhance and Automate Your Gameplay With BlueStacks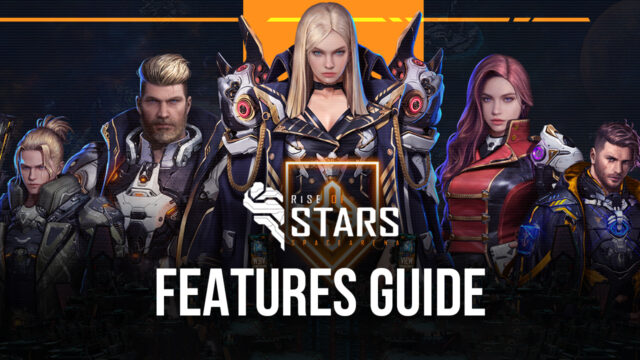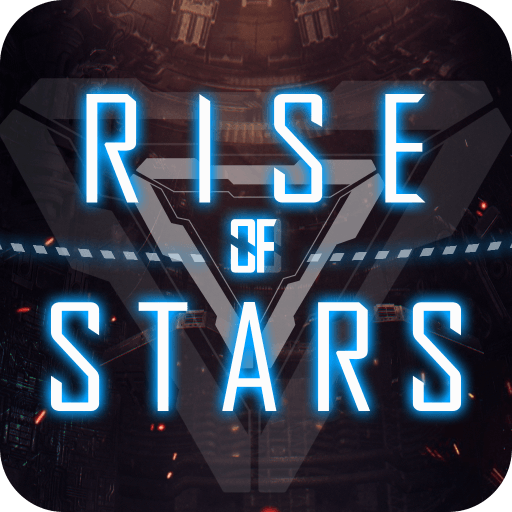 Rise of Stars is a brand new strategy game whose blockchain support, as well as currency exchange features, have put it on the radar of everyone looking not only to engage in highly competitive and cooperative gameplay, but also to partake in its Play2Earn model. In other words, Rise of Stars is not only a game about developing your base and space fleet, but also about mining valuable minerals that can be refined into exceedingly rare substances, and then traded in for WEMIX, a real cryptocurrency that can be either sold for real money, or reinvested to acquire new and improved ships, or upgrade existing ones.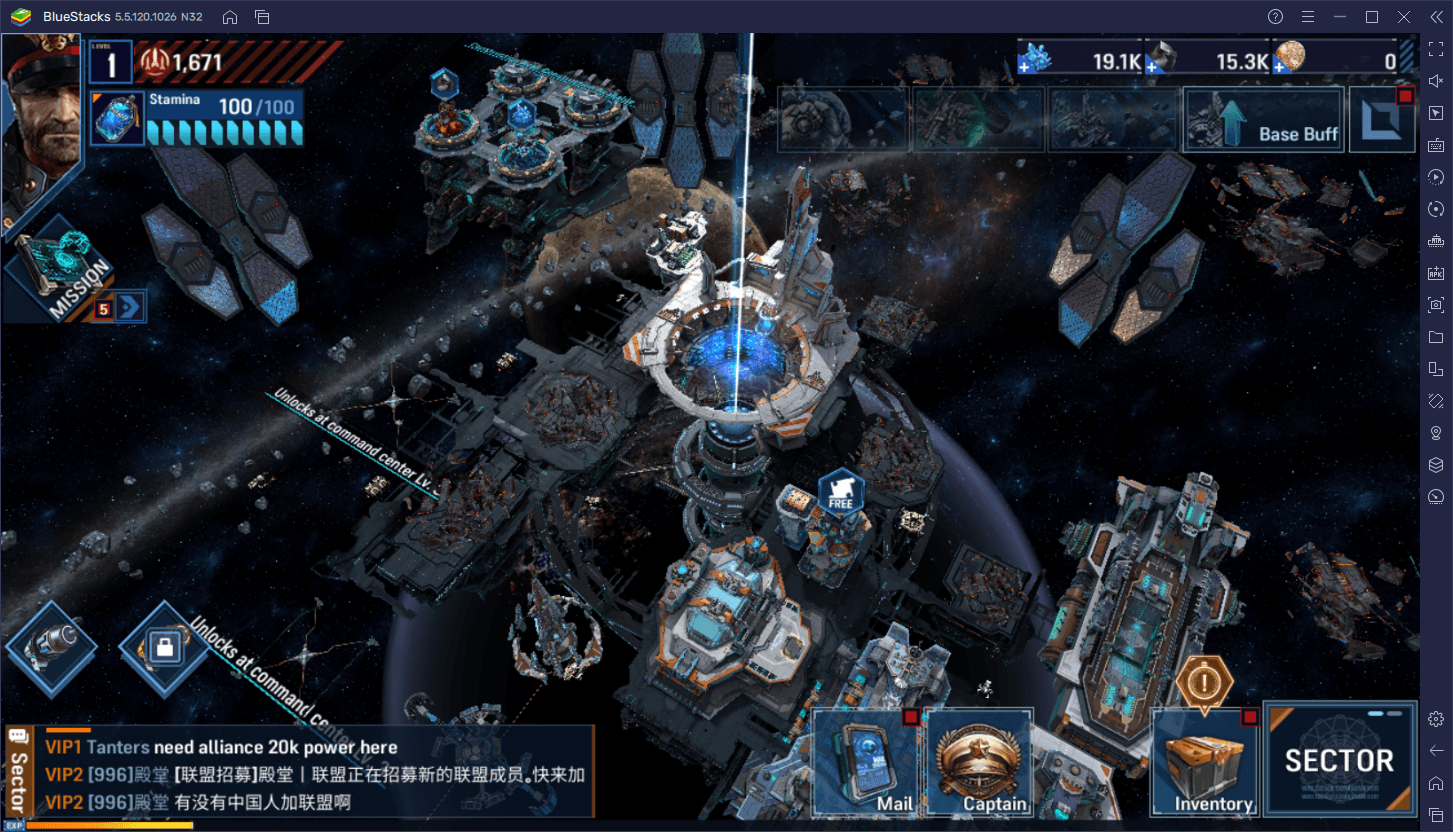 As with anything that can potentially provide genuine dividends in the form of income, Rise of Stars is a heavily populated game with countless players toiling away in their bases in order to get their next big score. And you'll probably be doing the same if you're interested in optimizing and speeding up your progress. However, only the best players will be able to use the best tools to simplify their tasks, which is why you should play Rise of Stars on PC with BlueStacks.
Our Android app player will give you all the tools you could ever need not only to improve your experience, but also to automate some of the most repetitive tasks, in order to make steady progress without a lot of micromanagement. And in this guide, we'll be discussing precisely how to use our tools for these purposes.
Improve Menu Navigation With Keyboard Shortcuts
Rise of Stars plays like a typical mobile strategy conquest game, which means that a lot of its gameplay takes place through a variety of menus. Whether you're building new structures in your base, upgrading existing facilities, constructing ships, going out on hunting expeditions, or even gathering resources from the sector map, all of these tasks are done with a few clicks through a variety of menus.
This menu-based gameplay means that Rise of Stars can easily be improved by playing it on PC and using the Keymapping Tool, a BlueStacks feature with which you can create highly customizable control schemes for any game. In other words, instead of having to click everywhere to issue commands, you can use keyboard shortcuts to streamline your experience.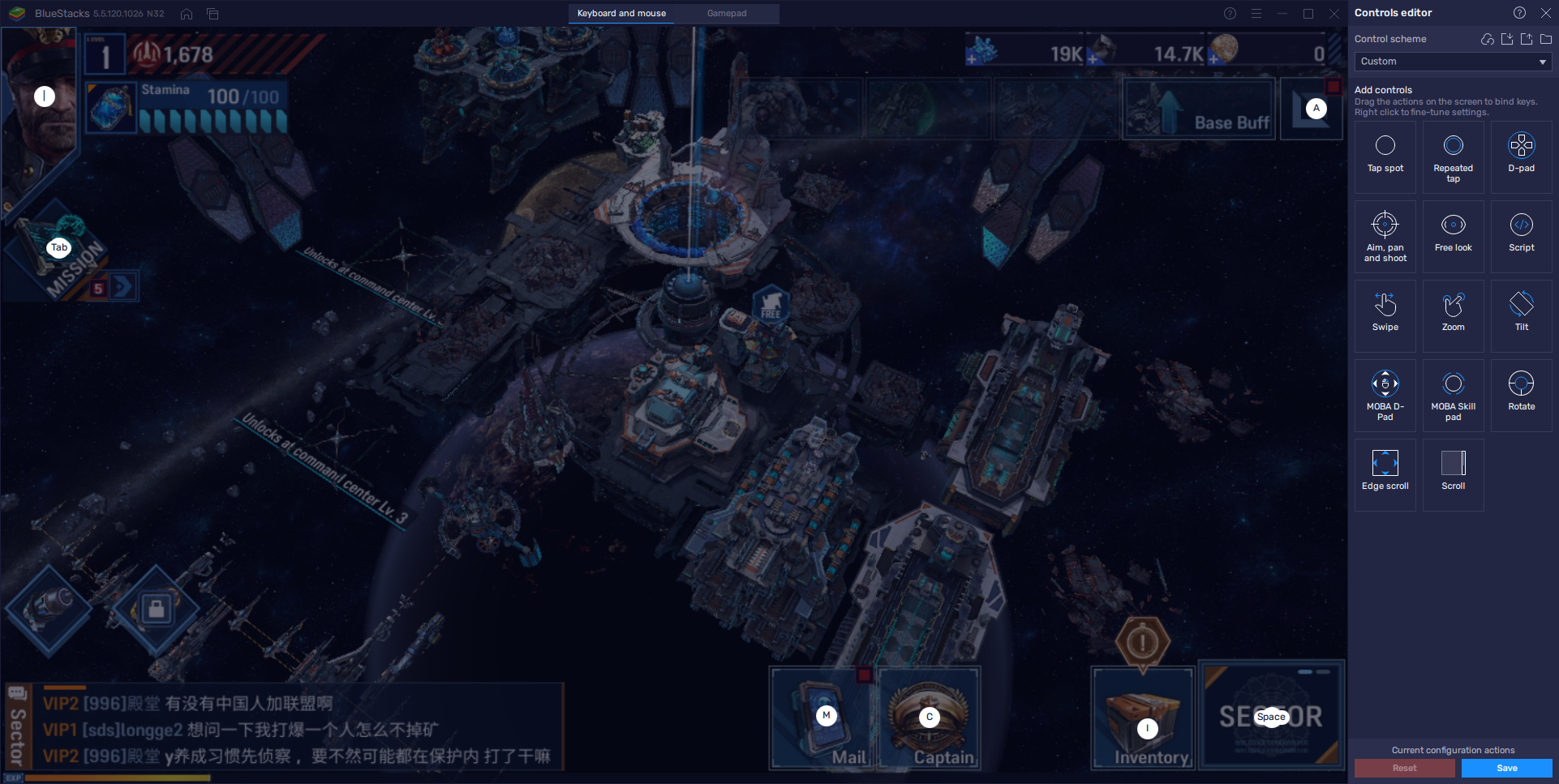 To access the Keymapping Tool, simply press Ctrl + Shift + A. In this new screen, you can view your current bindings, modify them, and add new functions to the control scheme. To add more functions, you can simply drag them from the panel on the right, and drop them wherever you need them on the screen. Just remember to assign them a binding so you can activate them with your keyboard. And when you're done, click on "Save changes" to implement your new configuration.
Develop Multiple Bases Simultaneously to Increase Your Earnings
Rise of Stars is a game in which your base has the potential of generating a lot of income, both in-game currency as well as in cryptocurrency in real life. However, it will be a while before you actually reach that point. And even when you do reach that point, you'll still be restricted by the inherent limitations of your one base. But what if, instead of playing on a single base, you could develop multiple stations at the same time, in order to increase your income? Well, with the Instance Manager, this is not only possible, but it's also easily achieved.
With the BlueStacks Instance Manager, you can create multiple instances of our Android app player, and use them to access the same game on different accounts simultaneously. In other words, this feature lets you create several different bases and play on all of them at the same time, while keeping them on the same screen.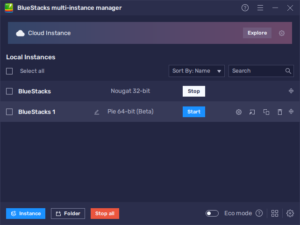 To access the Instance Manager, simply press Ctrl + Shift + 8. In this panel, click on "+ Instance" and follow the instructions to create more instances. Keep in mind that every additional instance will consume more RAM and CPU, and your PC must be able to accommodate them, or else it might start lagging.
Once you've created all the instances that you want, click on the "Run" button beside them in the Instance Manager to launch them. By linking a unique Google account to each of these, you can download and install Rise of Stars on them, and play the game on multiple different instances at the same time. In this sense, you can significantly increase your income when you have multiple carriers and mining ships, without the hassle of having to farm and invest in them on a single account.
Use Macros to Automate Production and Prevent Being Kicked For Inactivity
As a strategy mobile game, you'll probably be doing a lot of repetitive tasks in order to remain competitive in Rise of Stars. Whether you're building new ships for the umpteenth time or sending out your fleets to fight pirates or to gather resources from the sector, most of these tasks can get quite repetitive, which is precisely why the BlueStacks Macro Recorder can help to save you a lot of hassle in the long run.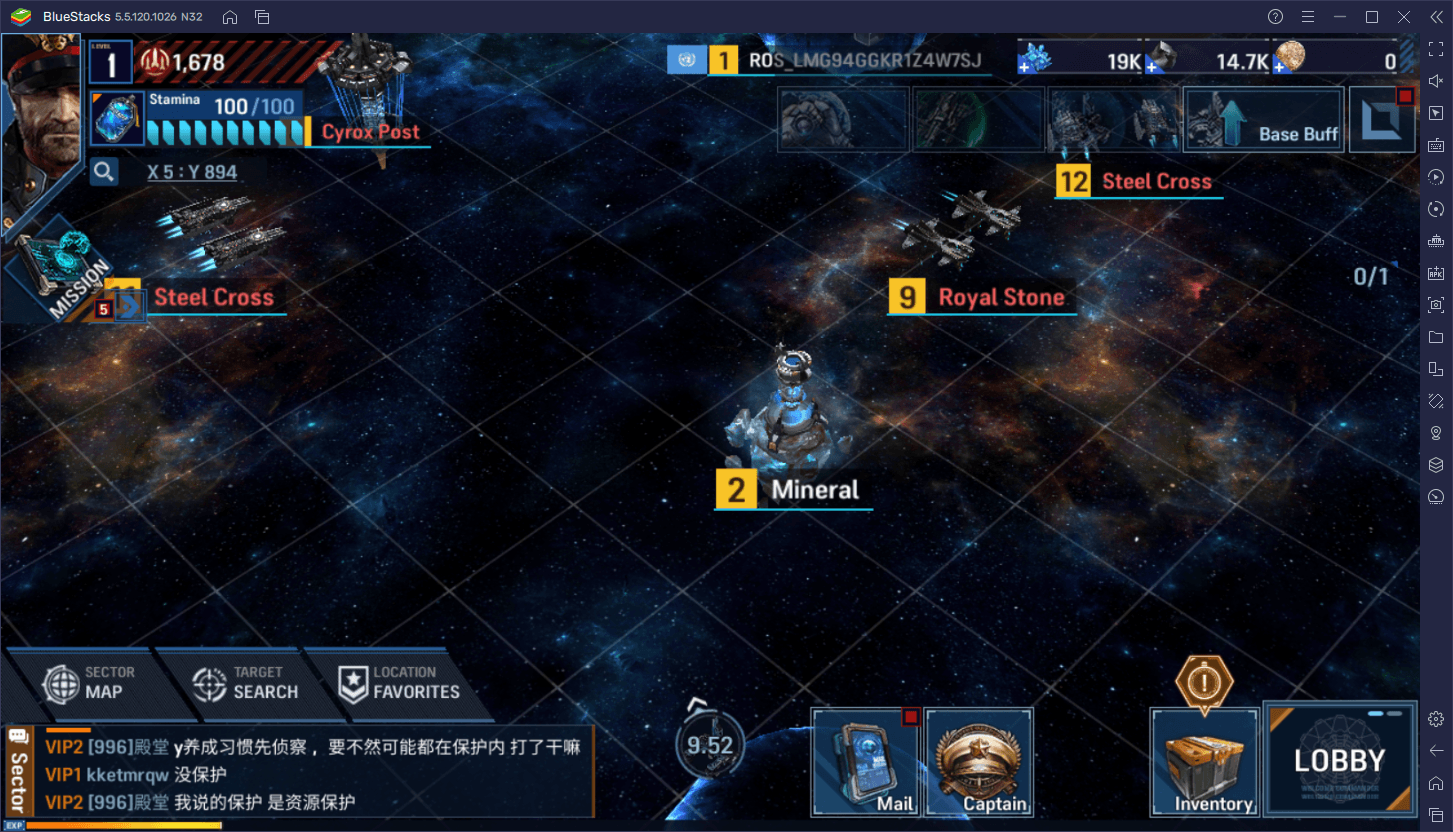 As its name implies, the Macro Recorder lets you create your own macros, which in turn can help to automate some of the repetitive aspects in Rise of Stars, with just a single button.
To access the Recorder, press Ctrl + Shift + 7. To create a new macro, simply click on "Record new macro". With the recorder running, you just have to perform the task you wish to automate as you normally would. When you're done, you can stop the recorder and assign a key to the resulting macro. Afterward, every time you want to perform the task in the future, you just need to press the corresponding button and let BlueStacks handle the rest.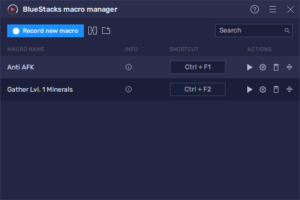 Some tasks in Rise of Stars that can be automated with our macros include fighting pirates, and gathering resources from the sector map. Furthermore, you can also create a macro that pans the map slightly every few seconds, to avoid getting kicked for inactivity whenever you need to go AFK. This is useful especially right now at launch since the queues for logging in can take upwards of 20 minutes due to the huge player base.