Game Guides
Saint Seiya Awakening on PC- How to Summon and Unleash the Power of Divine Cloth Phoenix Ikki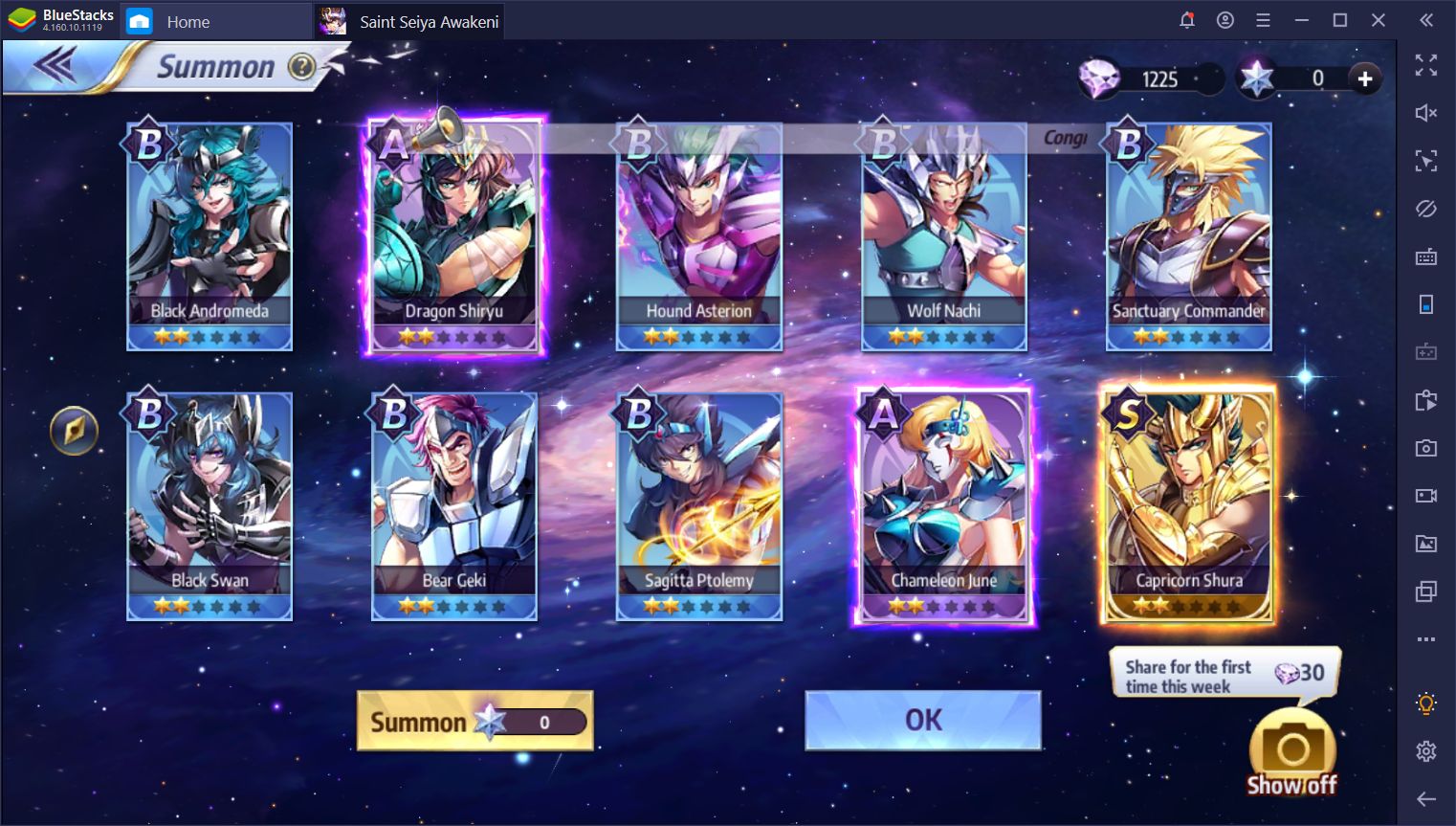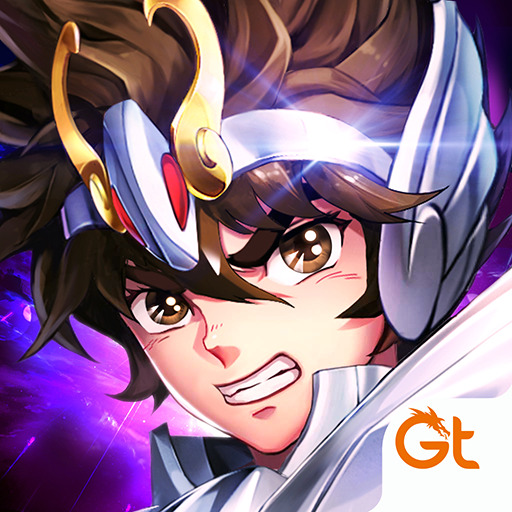 One of the most engaging aspects of any gacha game, including Saint Seiya Awakening, is the thrill you feel when summoning a powerful character. In this case, we're not only talking about just strong heroes but some of the most iconic characters from our childhood. After all, who wouldn't want to assemble squads using Saint Seiya and his posse? Alternatively, you can unlock some of the classic Gold Saints like Virgo Shaka, Leo Aiolia, and Aries Mu, or virtually any important character from the popular anime, with this rerolling guide and use them to create unstoppable teams.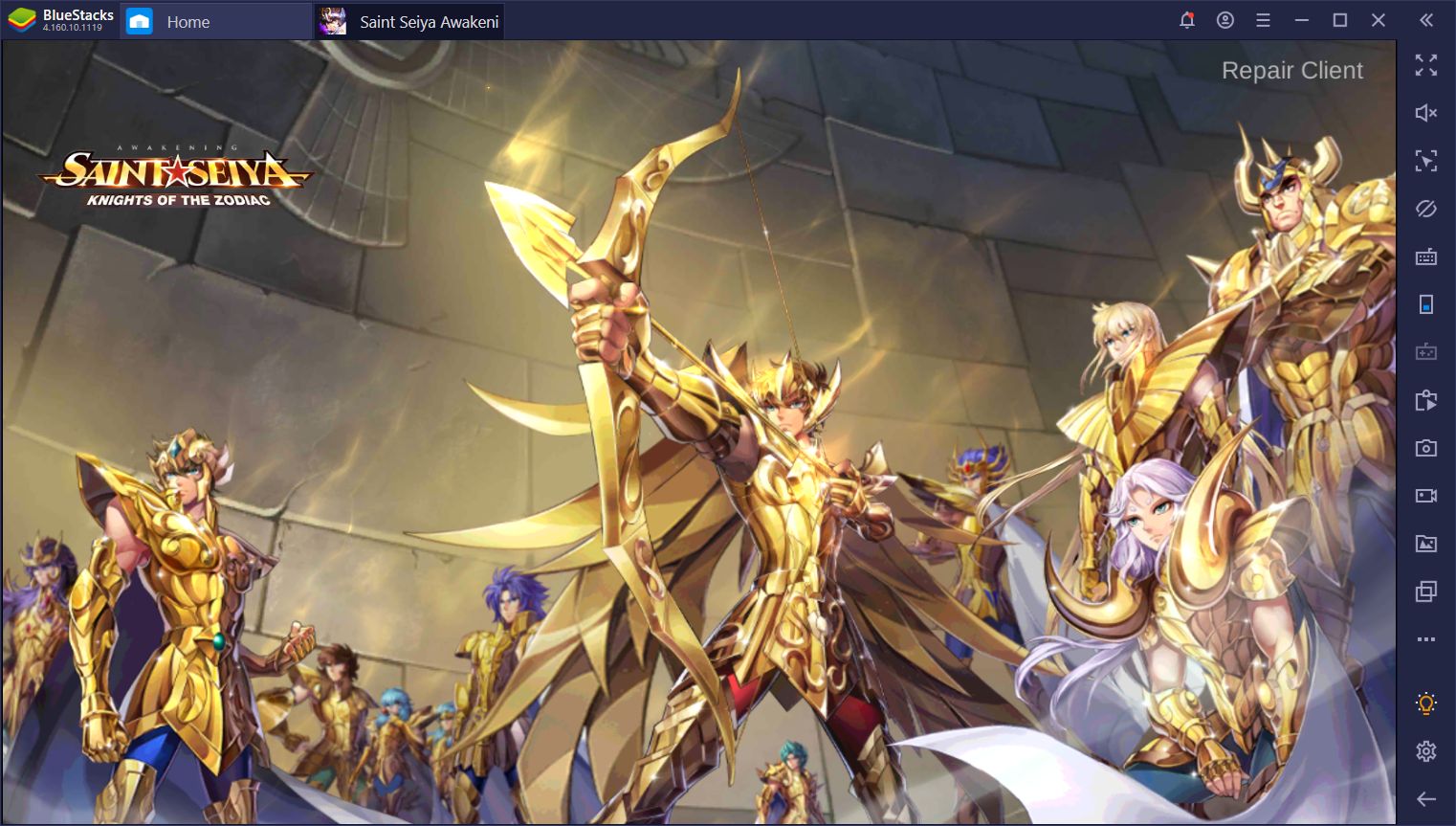 However, an important part of these games is variety. Namely, the constant addition of new characters to shake up the meta and keep the gameplay fresh. After all, it only takes players a few days to reach endgame and start theorycrafting about the best and most powerful teams in the current patch. The addition of new and powerful characters, that also offer interesting mechanics, can provide much-needed diversity to the current roster of unlockable heroes. Case in point, one of the most interesting additions to the roster in Saint Seiya Awakening in recent times was Divine Cloth Phoenix Ikki.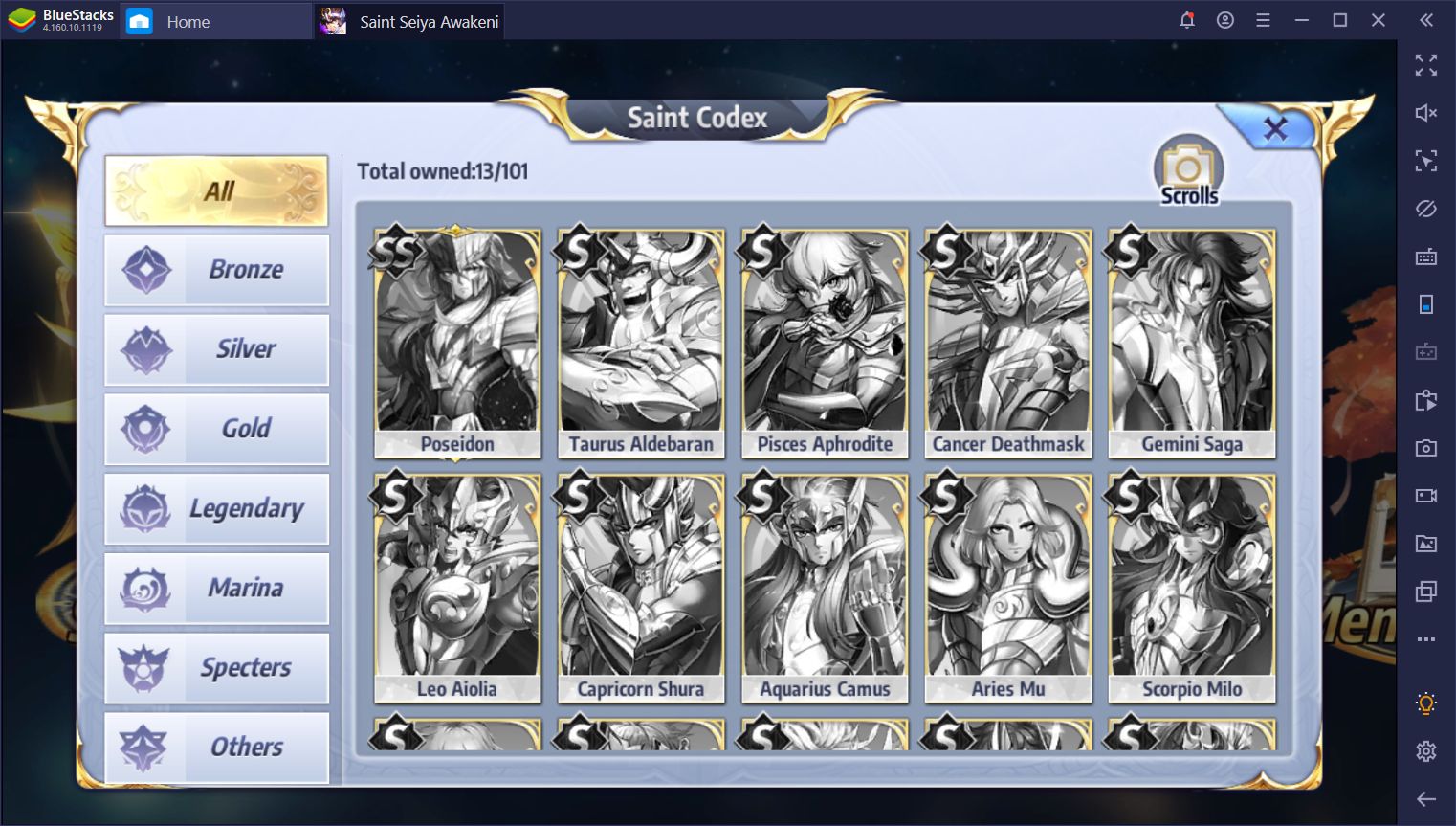 Introducing Divine Cloth Phoenix Ikki!
Released in mid-December 2019, this powerful character gained his cloth after it was imbued with the blood of Athena, transforming into a Divine Cloth that considerably powers up Ikki. Like his regular counterpart, Divine Cloth Phoenix also shares a similar rebirth mechanic where he resurrects after falling in battle. However, this is where the similarities end as the Divine Cloth version of this beloved character has many interesting and innovative mechanics to shake up the current meta. In fact, his skillset is powerful enough that many players are claiming that he will be the next banner character.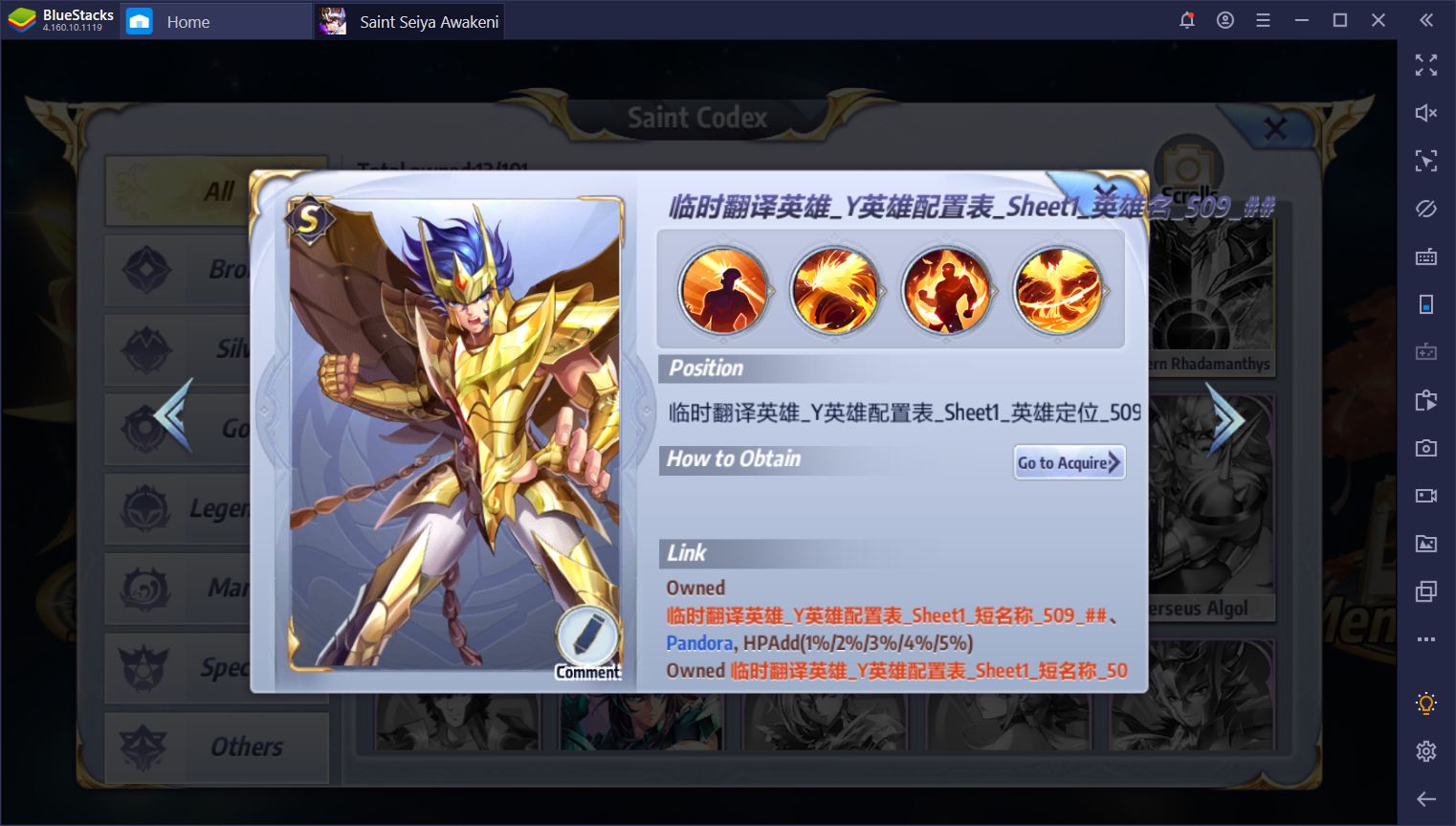 As you can see in the screenshot above, Ikki must be so new that the developers haven't properly localized his character info and it's still in Chinese. What are you even doing, Youzu?! Get your act together! We're just kidding, obviously. They'll probably fix this with a patch shortly.
But what exactly makes Divine Cloth Phoenix Ikki so strong? In this article, we're going to explore his skills, usage, and how to summon him. Furthermore, we'll try to give some strategies to get the most out of this powerful character.
Summoning Divine Cloth Phoenix Ikki
At the moment of the character's release, there was an event where the probability of summoning Divine Cloth Phoenix was doubled. Sadly, that event is over and, for now, the only way to unlock this character is by getting lucky with your summonings. Just remember to properly aim at the correct constellation to increase your odds of getting S-Rank characters. You can know where to aim by reading the short text on the lower-left corner of the summoning screen and adjusting your aim accordingly. Read our guide on rerolling and summoning in Saint Seiya Awakening if you want to learn more about the summoning system.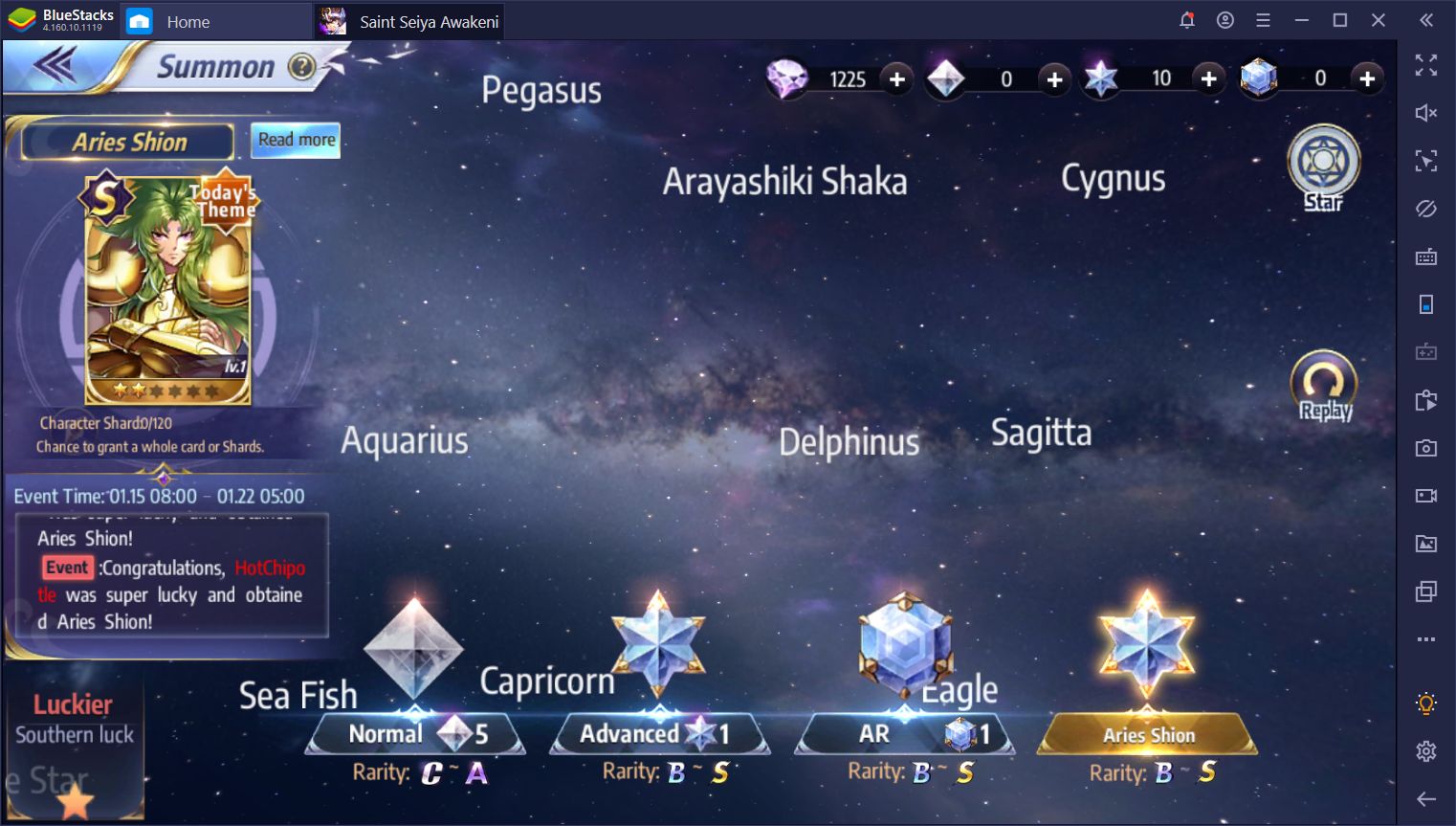 After several attempts, and with a not-so-small degree of luck, you'll hopefully add Divine Cloth Phoenix Ikki to your squad.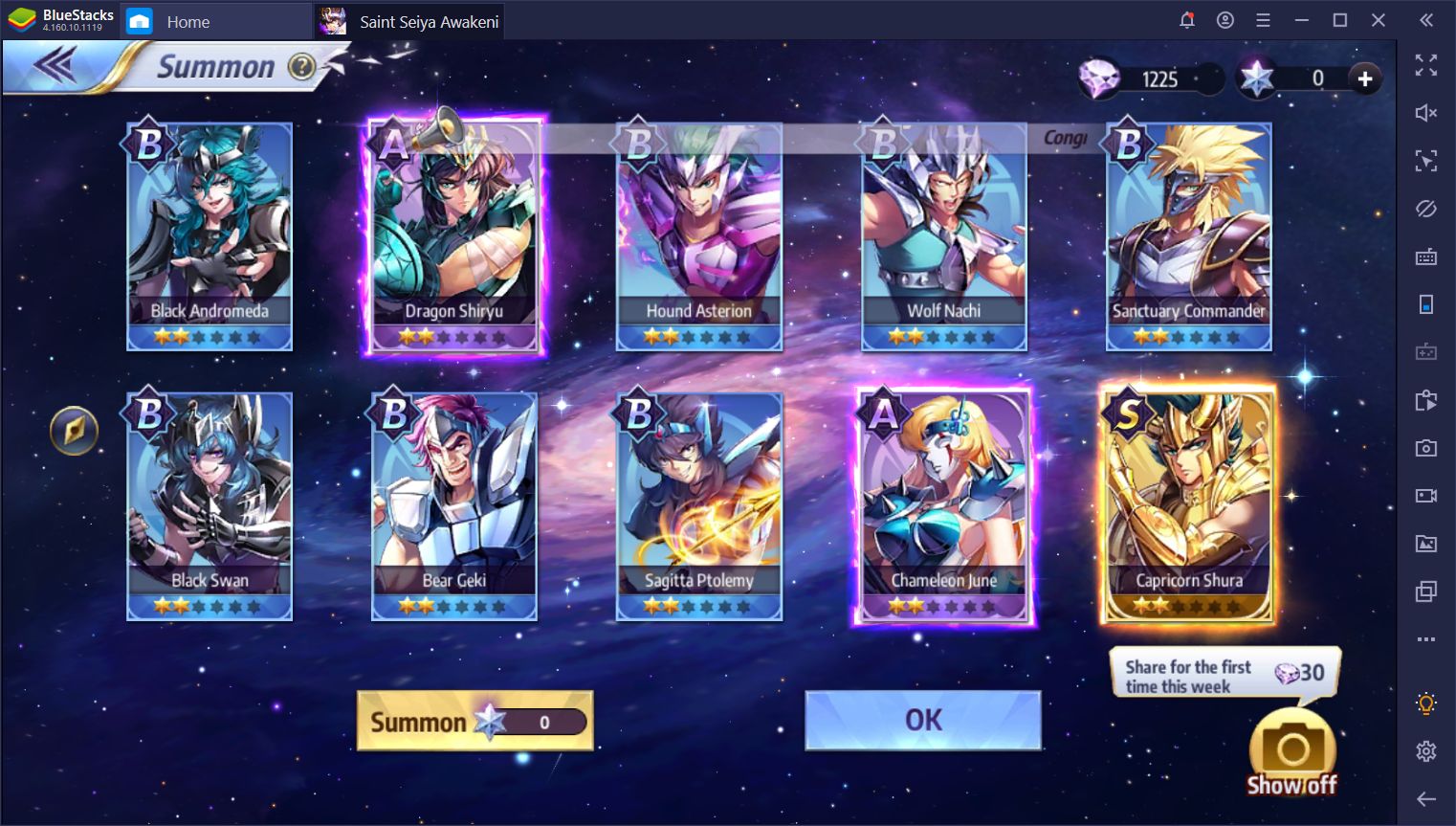 What Makes Divine Cloth Phoenix Ikki so Strong?
Ikki is a very interesting character in the sense that he's not your traditional Saint with a few skills, but he can actually transform into his Phoenix form where he becomes an unstoppable turret that deals heavy single-target damage to the enemy team. In this sense, while he has his regular skills for his standard form, he also has Ultimate Phoenix's Wings Rise, which deals damage to the entire opposing team, and transforms Ikki into his Flamewrought Form.
While engulfed in flames, Ikki can execute three new skills, which can increase the damage of his next attack as Phoenix, increase his HP and max HP after transforming into Phoenix, or directly transform him into Phoenix. Ikki will automatically transform into Phoenix after two turns in his Flamewrought Form. If he's under the effect of a control skill, however, he'll automatically transform after the effect wears off.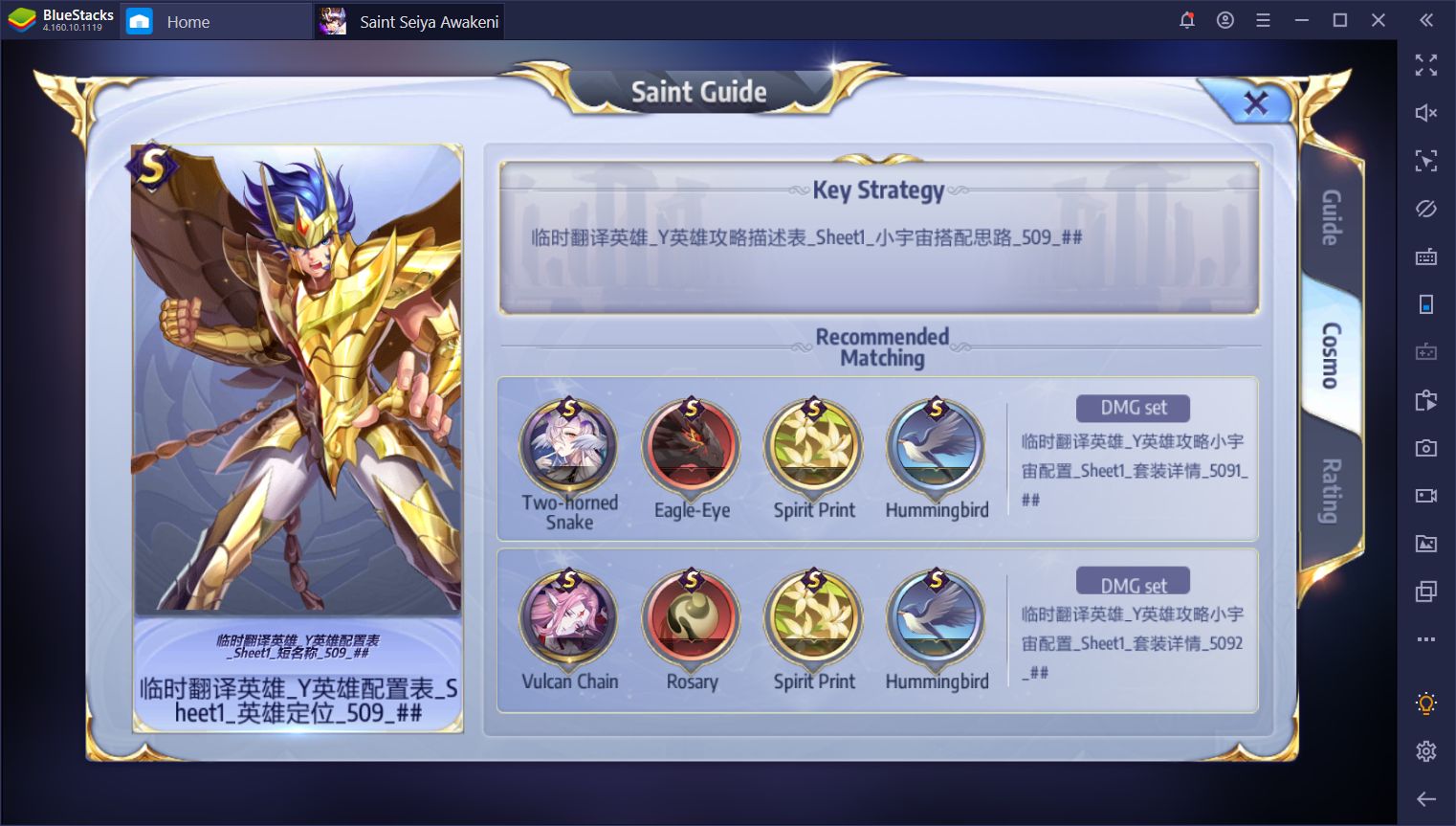 After transforming into Phoenix, Ikki will automatically lock on to a target and launch a powerful burst of flame, dealing heavy damage to the target. Moreover, Divine Cloth Phoenix Ikki also automatically attacks the enemy target after the action of ANY unit while transformed, including enemies and summoned units. This means that, after any character moves in combat, Phoenix will launch an attack. For this reason, Ikki is an absolute powerhouse when combined with characters that can summon units, like Kraken Isaak, who can invoke up to 4 tentacle minions to attack the enemy.
But that's not all: Upon unleashing Ultimate Phoenix's Wings Rise, just before entering his Flamewrought Form, Ikki will mark 4 of his allies with his passive skill, Spark. Upon a critical hit, or unleashing a basic attack (without spending SP), any unit with a mark will increase Ikki's resulting HP, max HP, and attack damage after transforming into Phoenix. In this regard, if you have Divine Cloth Phoenix Ikki in your formation, your team will basically be supporting him entirely, while Ikki easily deals with any foe.
Good Character Combos for Divine Cloth Phoenix Ikki
Due to his unique skill set, which requires Ikki to sacrifice his own HP to attack his enemies, this character goes very well when paired with allies that can restore his HP. The most obvious choice for this role would be Crow Jamian who, after unlocking his 7th Sense, can sacrifice 90% of his own HP to restore 80% of the target's health. Since Phoenix emerges with very low HP after transforming, healing him with Crow will significantly extend the amount of destruction he can cause.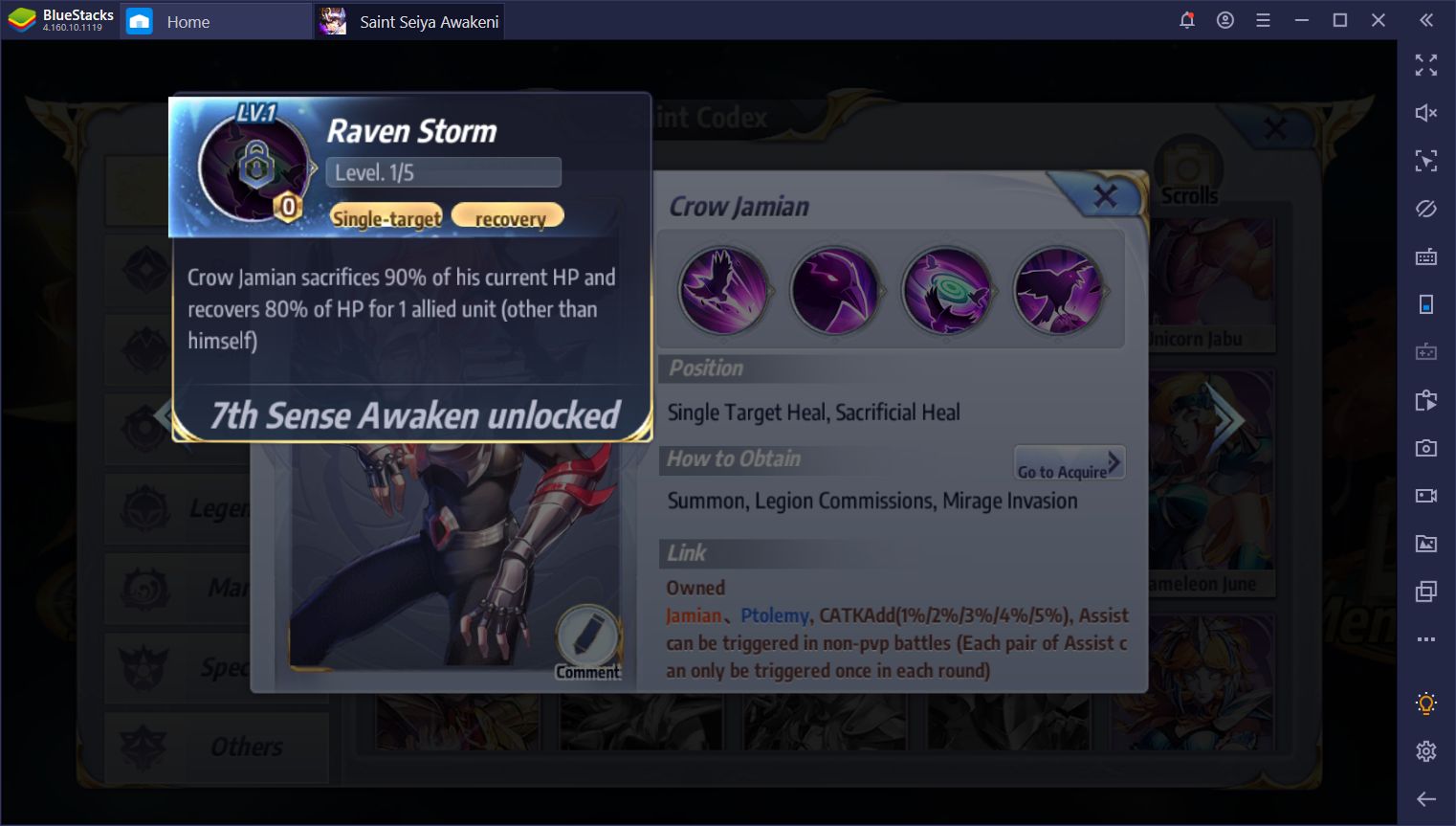 Since Ikki attacks automatically after any Saint moves, the aforementioned combination with characters that can summon additional minions is one of the best ways to maximize his damage potential. Just pair him with Kraken Isaak and call it a day.
Other useful supporting characters include Kiki, which is still useful for his ability to restore SP and grant additional SP early on in the battle, allowing you to deploy and setup Ikki right at the beginning without having to wait. Another important candidate would be Sextans Luna since she can grant Kiki an extra turn with Star Fate Prayer skill, further improving the amount of SP he can grant at the beginning.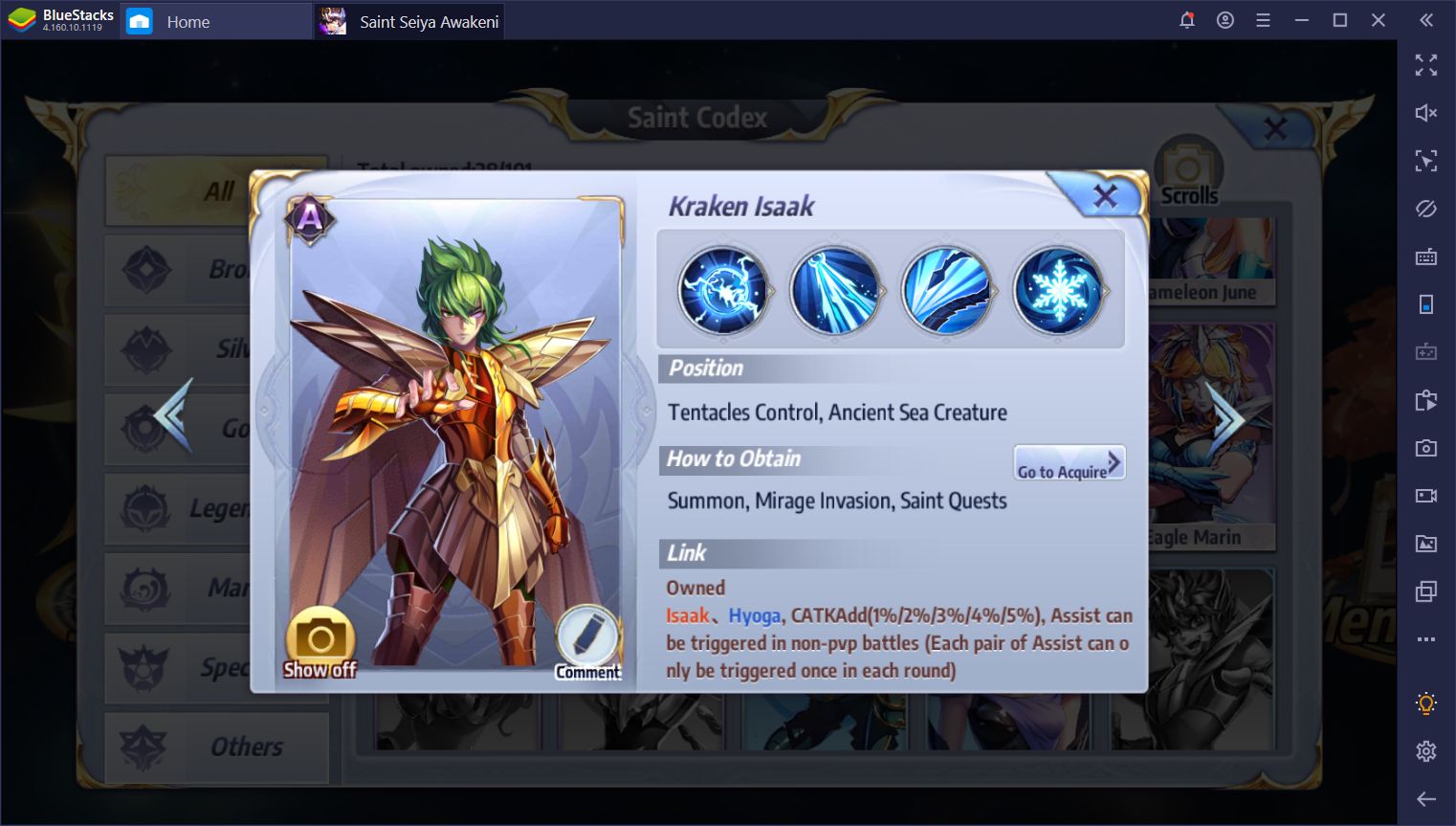 Have you already unlocked Divine Cloth Phoenix Ikki? Do you have any awesome tips or strategies that involve this character to share? Leave us your comments in the section below!