Game Guides
How to Play Scatter Slots – Slot Machines on PC with BlueStacks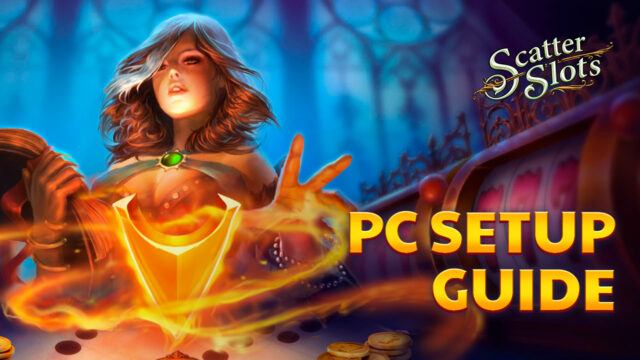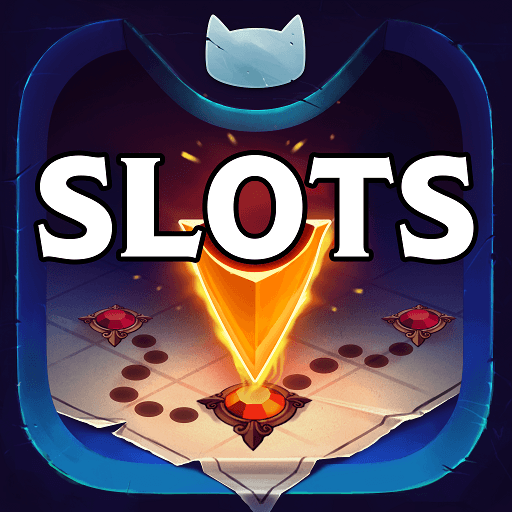 Slot machines are one of the most popular forms of gambling however it can be very expensive to keep playing it. Fortunately, you can now experience the high of winning slot machine jackpots when you play Scatter Slots – Slot Machines by Murka Games Limited. Scatter Slots does not only provide a single slot machine game mode but it also provides a multitude of alternative modes and events to keep you playing. You can start playing now on your PC or Mac with BlueStacks by following the guide below.
Tables of Contents
How to Install Scatter Slots – Slot Machines
Download and Install BlueStacks

on your PC.

Complete Google Sign-in to access the Play Store or do it later.

Look for

Scatter Slots – Slot Machines

in the search bar at the top-right corner.

Click to install

Scatter Slots – Slot Machines

from the search results.

Complete Google Sign-in (if you skipped step 2) to install

Scatter Slots – Slot Machines

.

Click the

Scatter Slots – Slot Machines

icon on the home screen to start playing.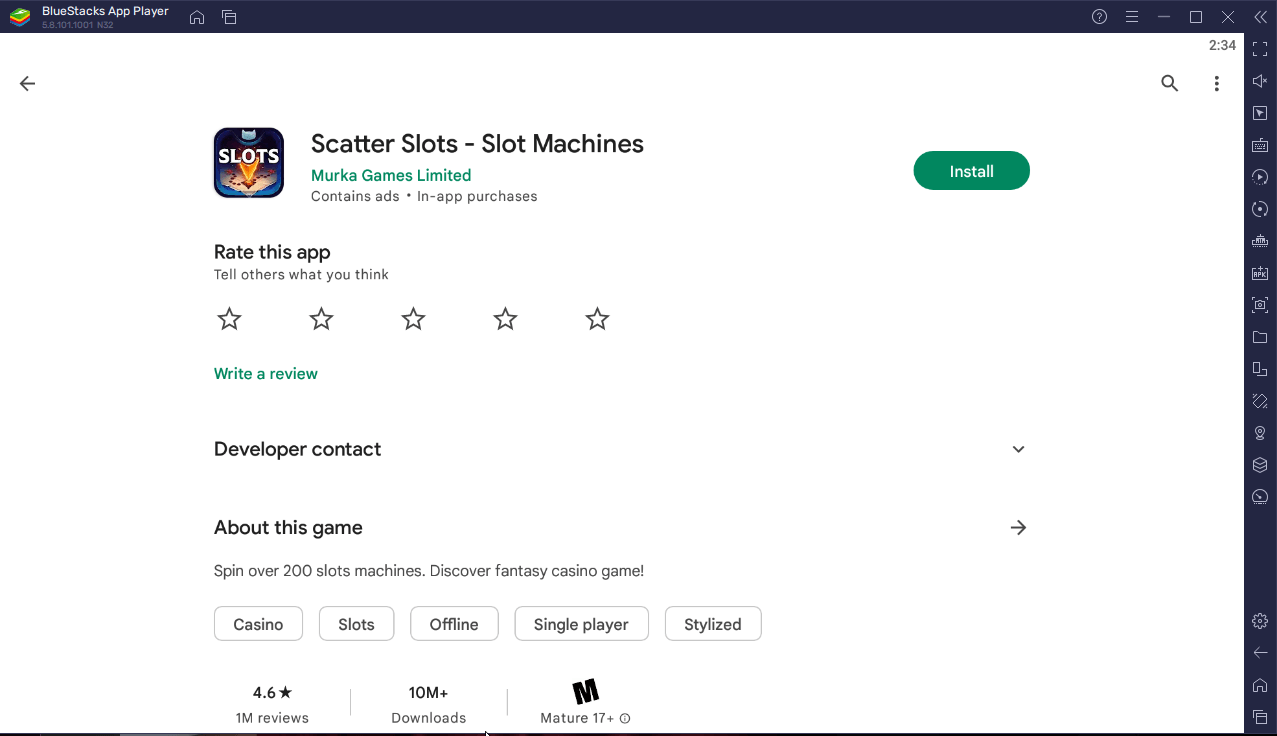 Win Jackpots with Slots
Scatter Slots would have never gotten its name if it wasn't for the slots themselves.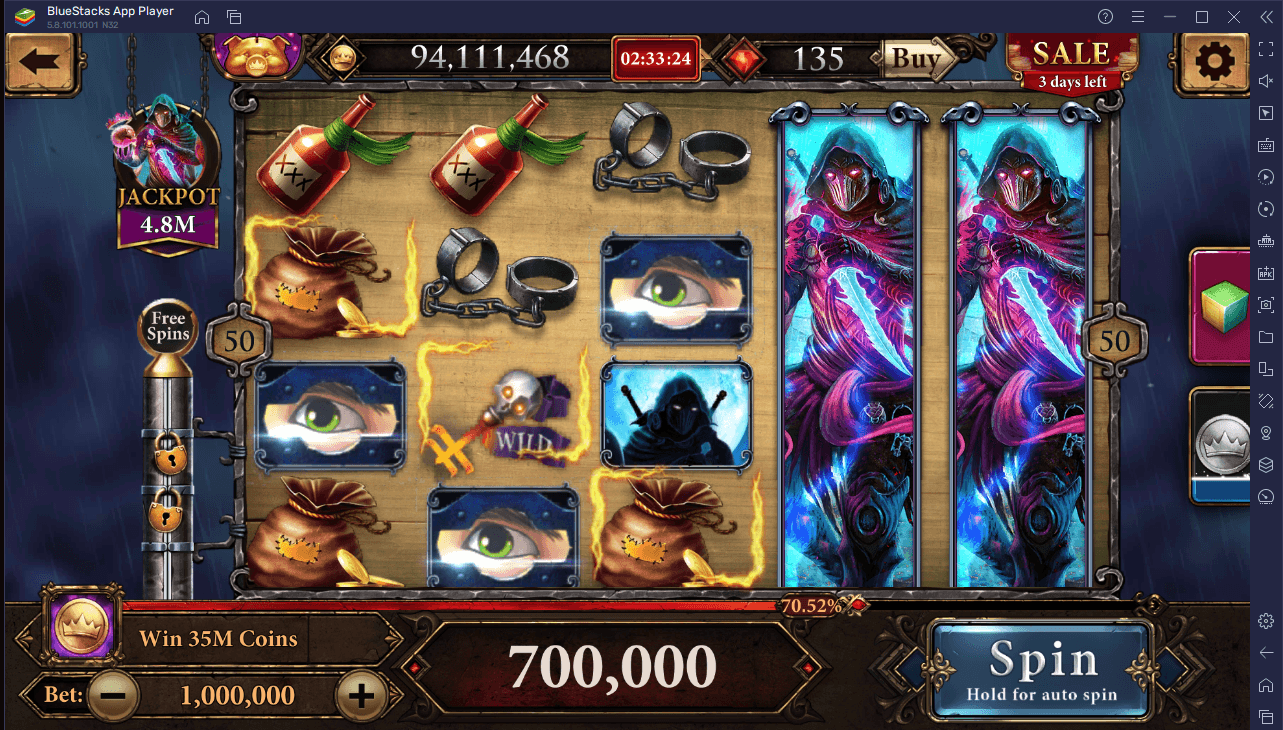 Unlike traditional slot machines, the slots in this game feature more than one row and your winnings depend on winning combination. Winning combinations are determined by the number of symbols that appear per spin. There are high symbols and low symbols in the slot machine. High symbols are rarer but getting winning combinations with them grant more coins than getting winning combinations with low symbols.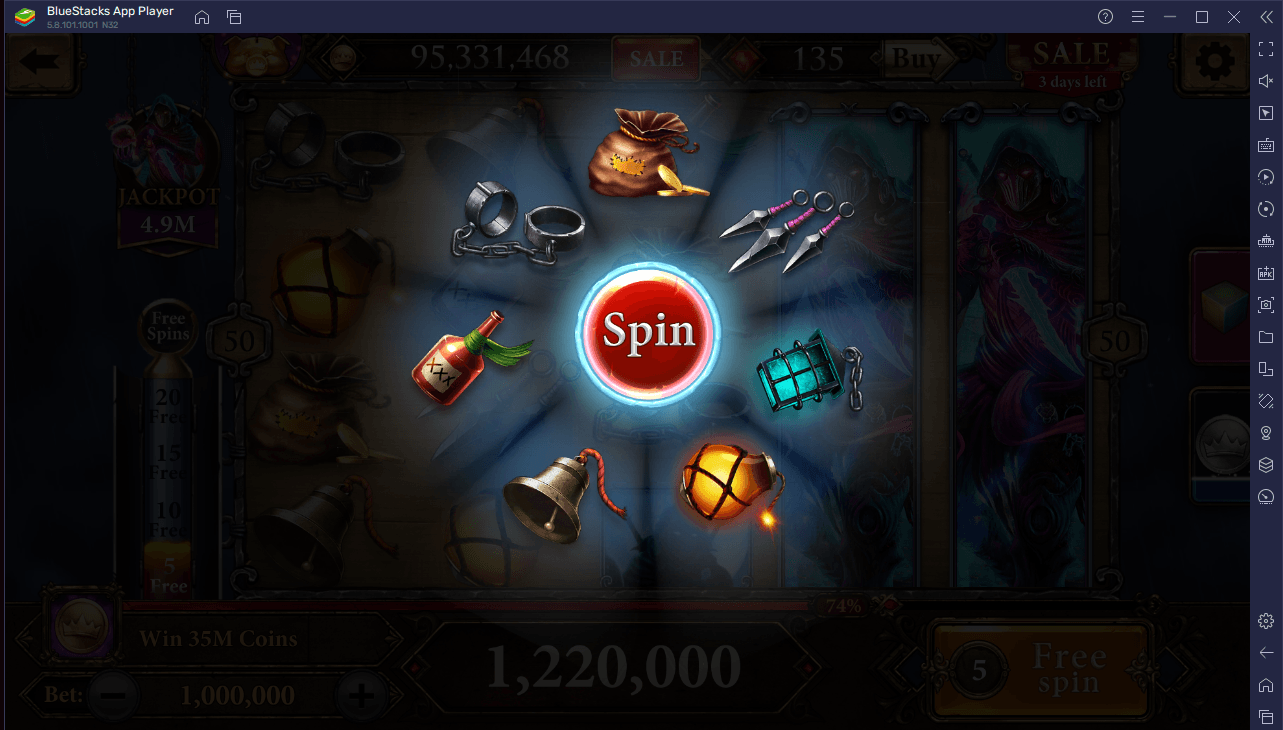 Additionally, there are also special symbols that grant you special abilities. For example, getting the free spin symbols grant you free spins which allow you to earn coins without spending anything per spin. Certain symbols may also trigger bonus game events which give you more rewards.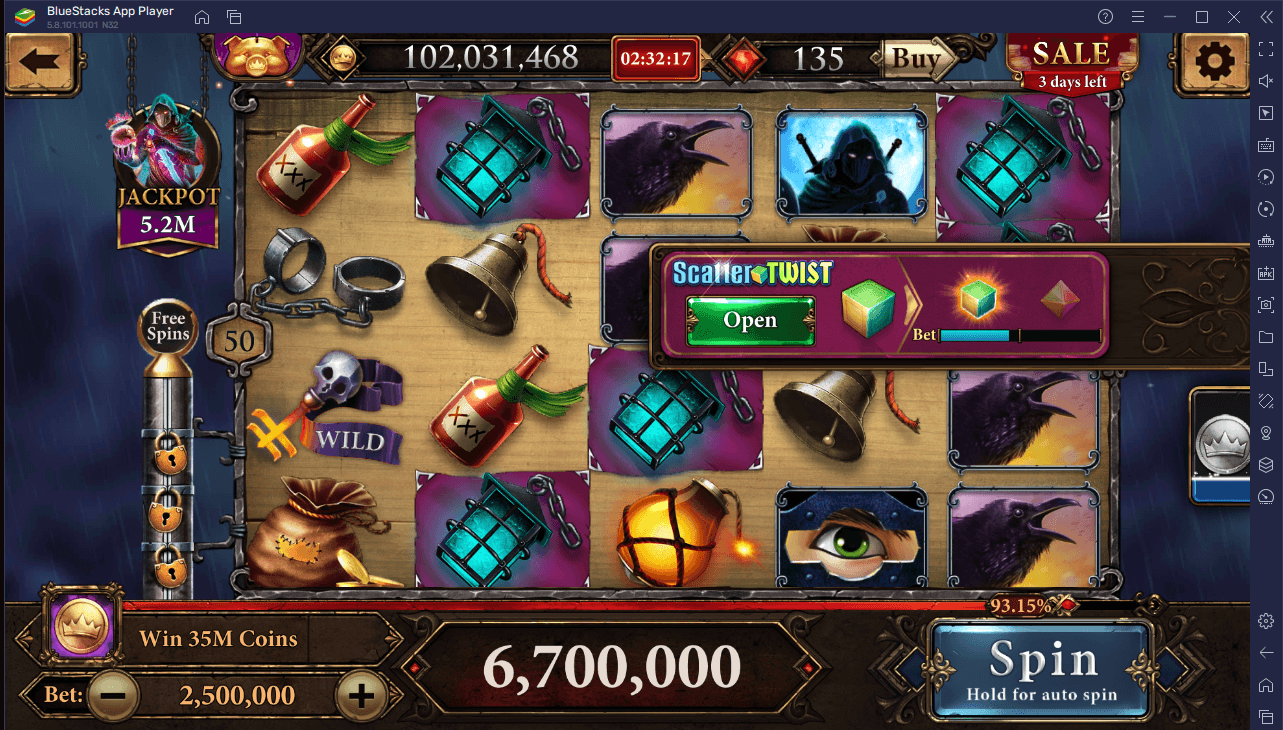 Symbols are not the end-all-be-all. When playing, you can also specify how many coins to bet. Your bet eventually factors into the final amount of coins that you earn. More specifically, the game uses this formula to compute your winnings.
Bet / (Winning Lines * Number of Coins Won from Winning Icons in Winning Combination)
Essentially, the bigger your bets are, the more coins that you can win per spin. Just make sure that luck is always by your side.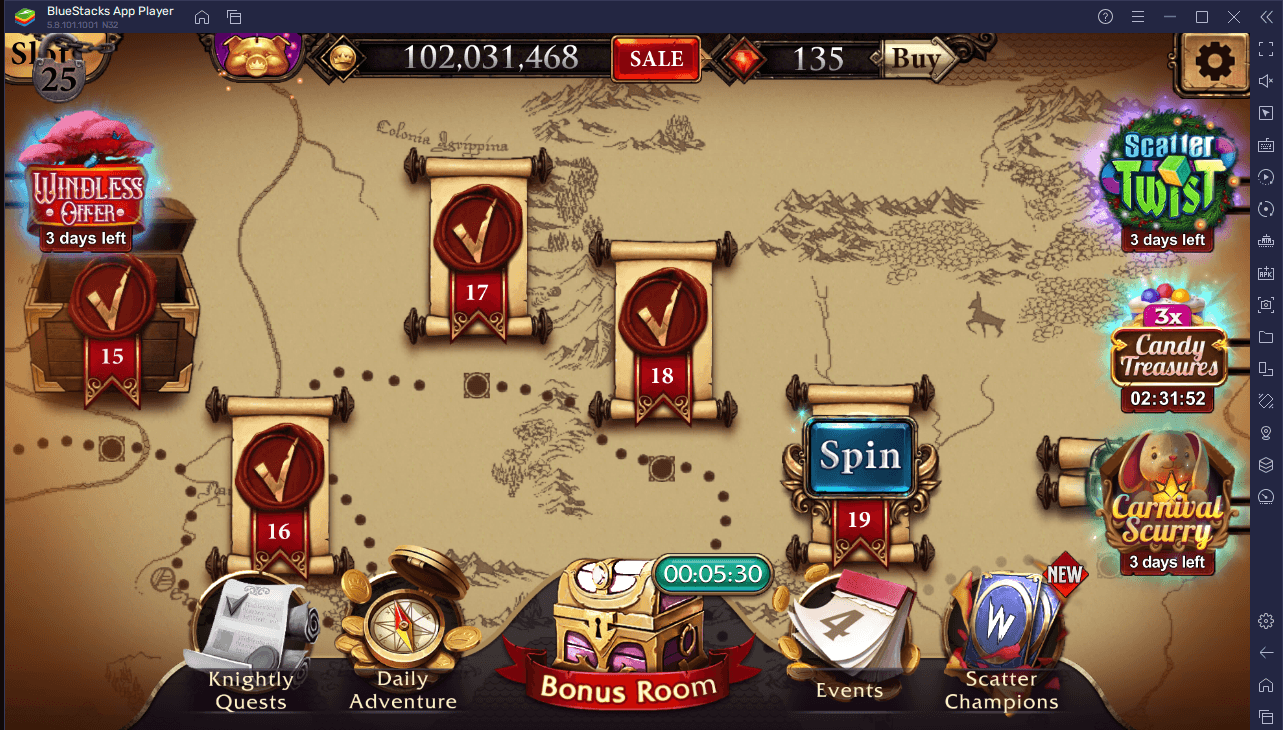 What's interesting about Scatter Slots is that it has its own questline. To complete each quest, you must select a character and accomplish the mission tied with them. Different characters have different mission types and some may be easier to do than others. Regardless of whatever you pick, you must simply complete one of the missions to pass the level and move to the next.
Play Various Mission Types
As mentioned, there are various mission types that have their own objectives. Before starting a quest, you "choose your destiny" which in turn determines the mission type and objective.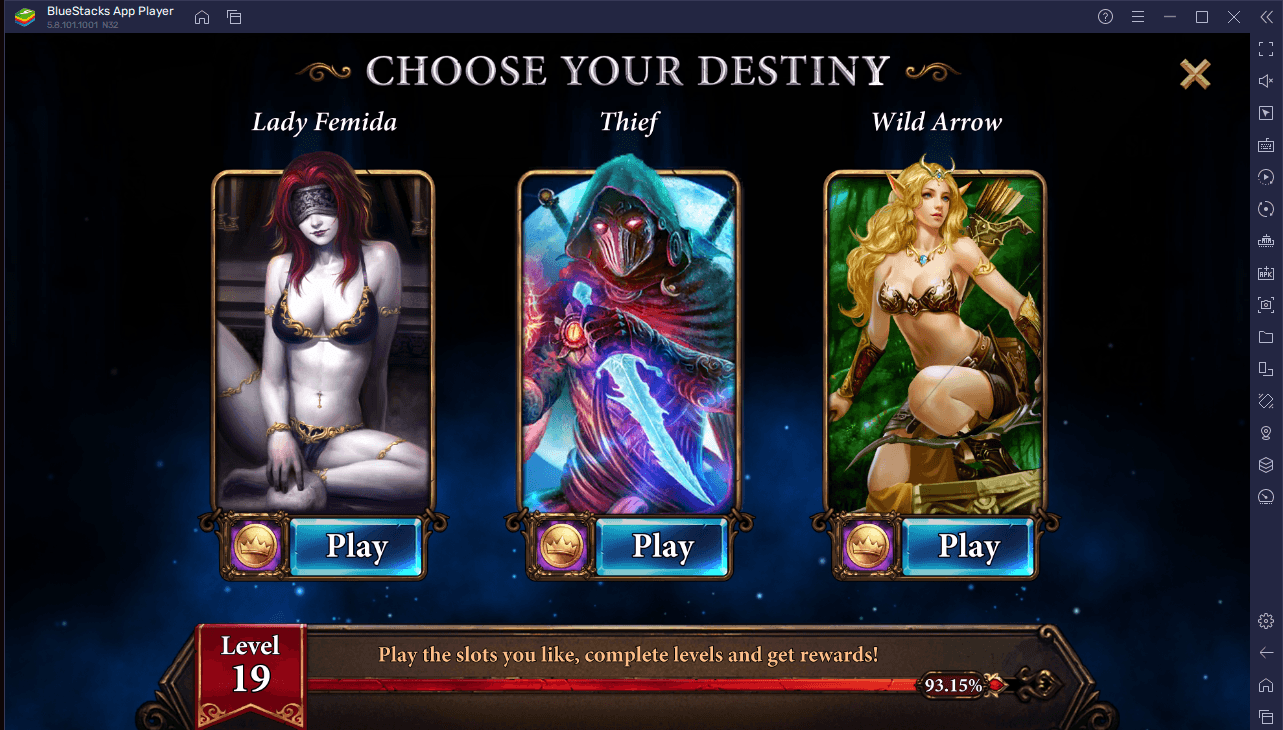 Some missions like the ones that task you to win a certain number of coins are quite easy. But some missions add twists to them like only accepting coins won from free spins or bonus game spins. There are also missions that require you to collect a certain number of symbols instead of coins and even those missions have their own twists.
To complete mission objectives faster, especially in coin-collecting missions, you can utilize boosters that can multiply your winnings. The multiplier values can be 2x,3x,4x,5x, and 10x and you can earn these boosters from special events or game modes like the Royal Daily Adventure. Boosters are automatically activated when you start a spin and they only run for a limited time.
Participate in Events
Scatter Slots prides itself in its myriad of events and alternative game modes. There are so many events in the game to the point that they are viable alternatives to earn winnings from regularly playing slots.
Here are some of the many events/game modes that you can try out when you play Scatter Slots – Slot Machines.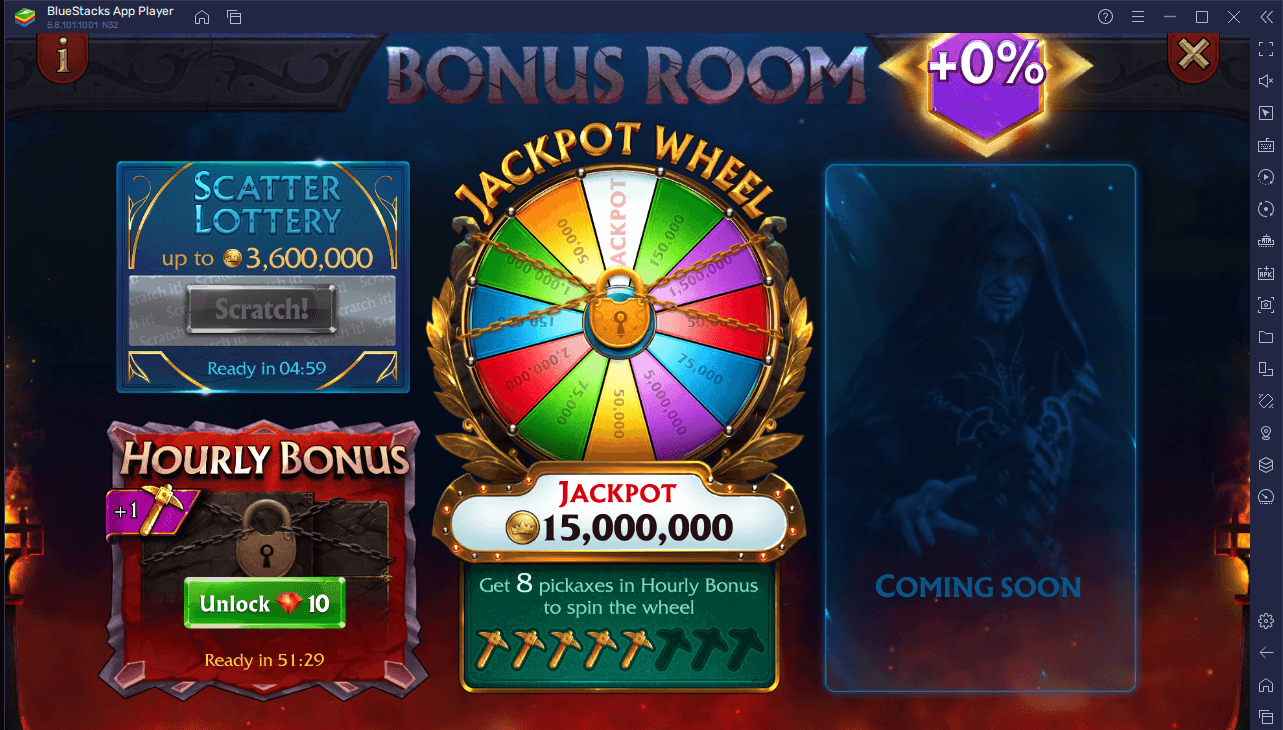 Bonus Room

– there are three mini-games: scatter lottery, hourly bonus, and jackpot wheel. Playing the bonus room is a very quick and easy way to earn coins in a short amount of time.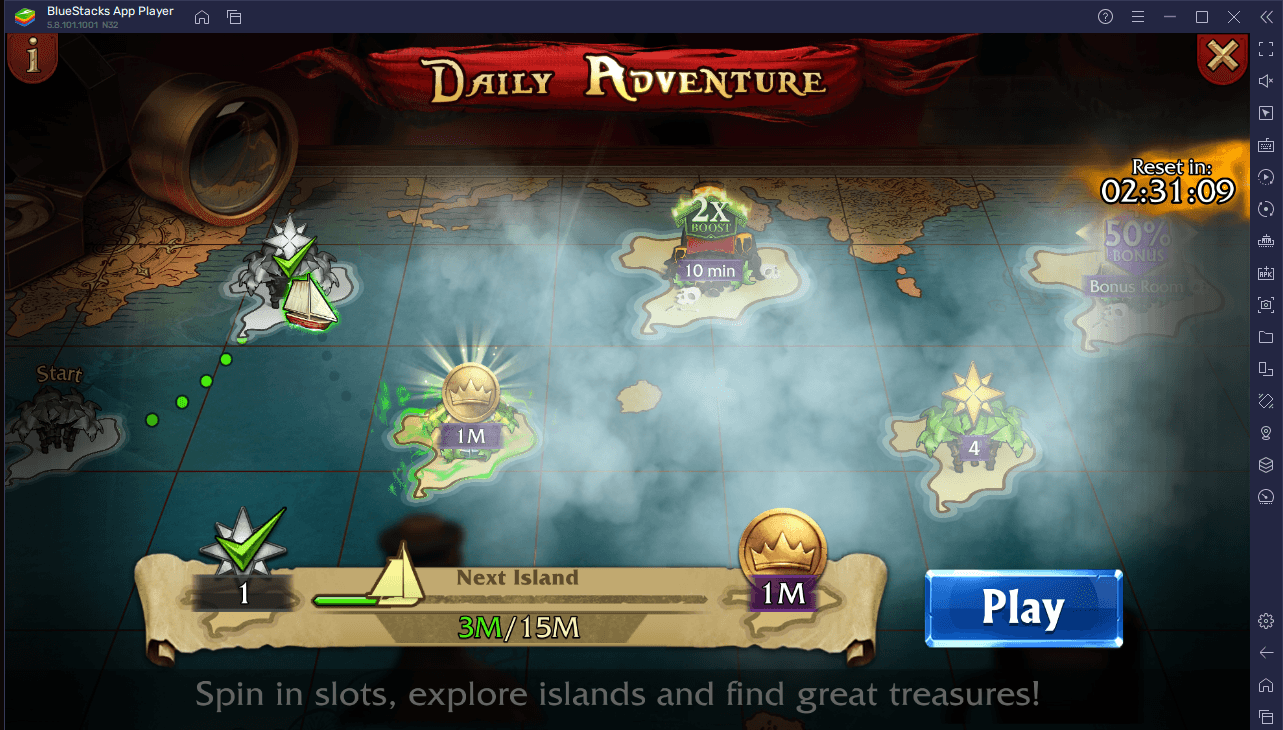 Royal Daily Adventure

– conquer islands by playing slots and accomplishing the missions tied to them. The catch is that you only have 24 hours to explore all of the islands. If you manage to explore all of them, you receive a whopping 100,000,000,000,000 coins as a reward.

Knightly Quests

– every day, a notice board is filled with contracts that need to be done. Completing each contract grants you rewards and completing several of them grants you a bigger daily prize. Contracts come in varying difficulty with the contract posted on the rightmost part of the board being the hardest. Can you complete all contracts before time runs out?
Start Winning Big with BlueStacks
When you play Scatter Slots – Slot Machines on PC or Mac with BlueStacks, you can utilize certain features to help aid you in winning more coins.
Using the scripts editor, you can create custom scripts to automate certain actions such as spinning the slot machine. This can be extremely useful for game modes that do not allow auto-spin. Additionally, you can also create your own macros to map certain actions to keys to make your gameplay experience much easier.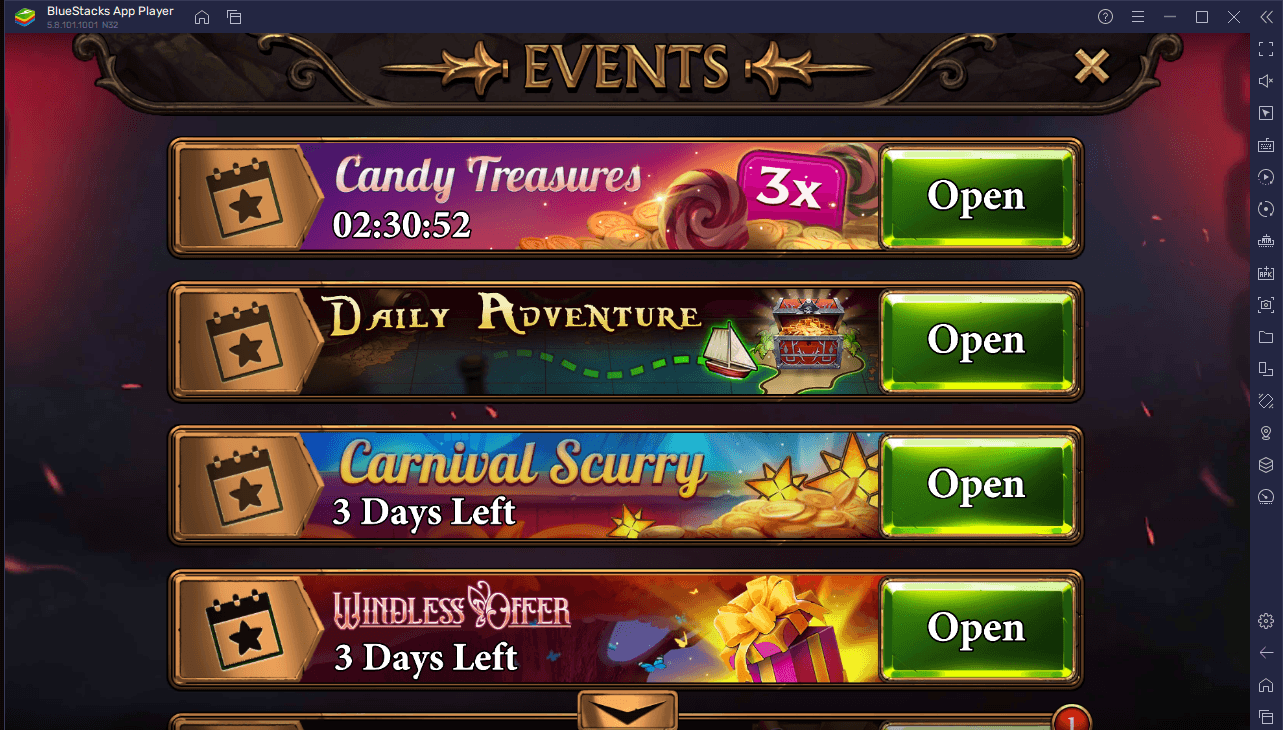 Because events are very common in Scatter Slots – Slot Machines, you can take advantage of the UTC Time Converter to not only convert UTC time to your own timezone but also to set reminders for important events.
What's the biggest reward that you have won in Scatter Slots – Slot Machines? Let us know in the comments below.