Game Guides
Seven Knights 2 Tier List – The Best Characters in the Game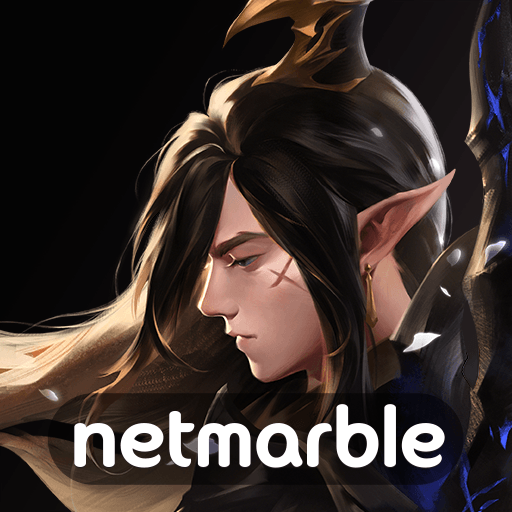 Seven Knights 2 is a brand new action RPG that's a direct sequel to the previous entry in the franchise, set 20 years after the original. Despite featuring many of the old characters present in its predecessor, this game features a brand new gameplay style, in the fashion of a mobile action game with real-time combat, as well as many different story events that will take the player across many different environments and places, and all of this presented with awesome cinematic cutscenes and fully voiced segments.
For many reasons, this game is quite awesome to play, and its story beats are absolute spectacles to behold, especially if you play Seven Knights 2 on PC with BlueStacks. However, as is the case with many mobile games, this title features a wide cast of unlockable characters that can be obtained from the gacha system. And just like in other games, knowing which units to unlock and which to ignore can help to give you a good start, especially if you intend to reroll.
With that being said, if you're new to Seven Knights 2 and want to know which are the best characters in the game, then take a look at our exclusive tier list. Keep in mind, however, that while there are many different characters in this game, our tier list is meant to give you an idea of what makes a good character good, and what aspects to avoid when choosing your units.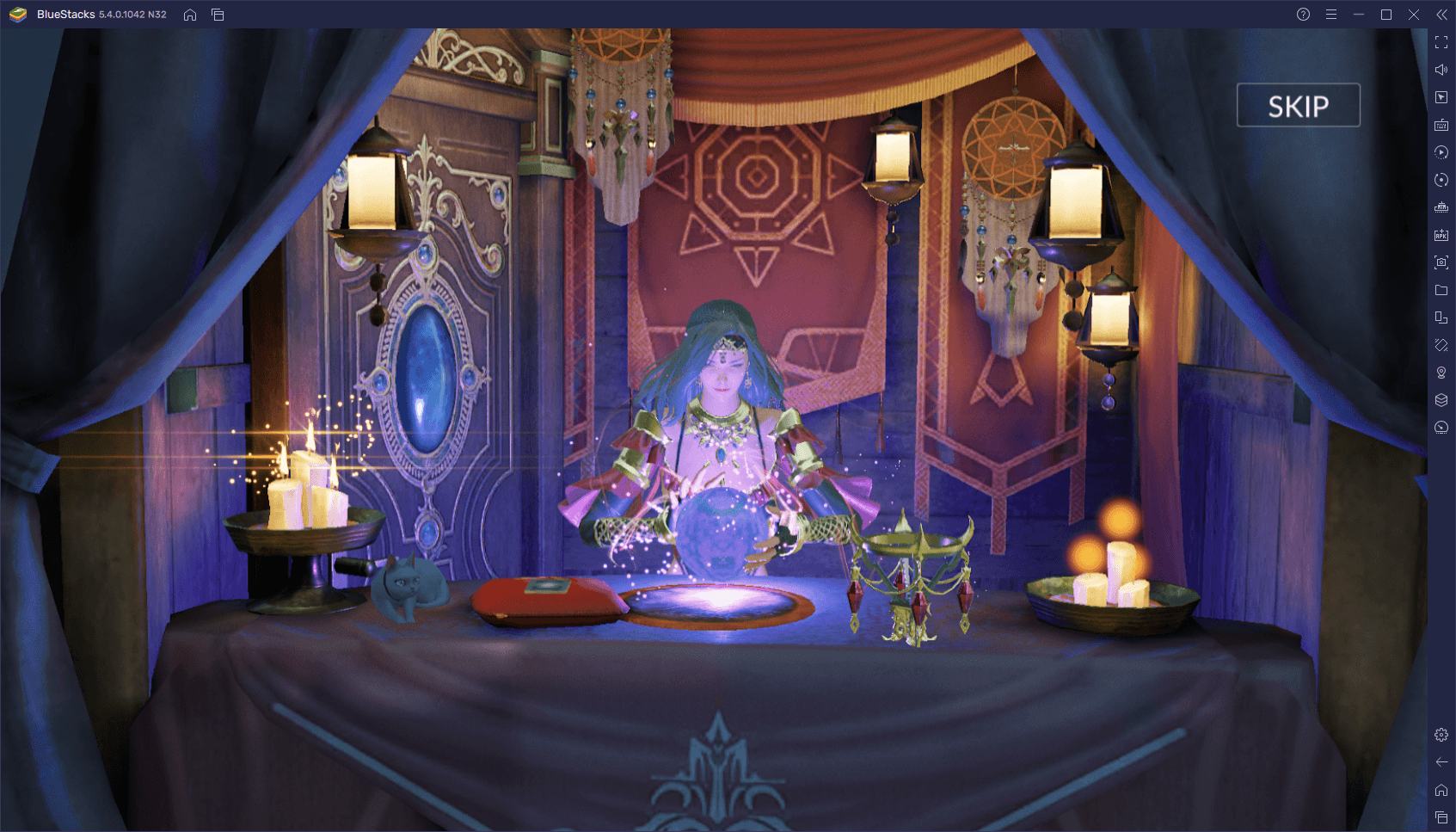 S Tier: The Must-Haves
As the headline of this section suggests, these are the characters that you absolutely want to have on your team at any moment. These units shine brightly on their own, without any assistance, and are frequently the ones that can carry others to victory. Understandably, they're often the most difficult to unlock in some games, though the same isn't necessarily true in Seven Knights 2.
Shay
Class: Support
Though we said that the characters in this tier can stand on their own, the reason why we started the list with a Support unit is that Shay is simply the best at this role, period. With her ultimate ability, she can speed up the ultimates of her allies; and with her passive, she can decrease the ultimate gauge of her enemies and add it to her own. This makes Shay ideal support for offense-oriented teams in both PvP and PvE settings.
Shane
Class: DPS
Shane is far from being the best DPS unit in the game. However, she earns a spot here due to her sheer versatility, allowing her to shine in many game modes, particularly in PvP, group battles, and in PvE dungeons with powerful bosses. She has extreme single-target damage, as well as decent AoE and some support and control skills. Shane has definitely got it all, which makes her into most players' first pick.
Rudy (Heyday)
Class: Tank
Though Rudy is disheveled and downtrodden 20 years after the events of the first Seven Knights game, his "Heyday" version captures what made him so strong before and replicates it perfectly in the sequel. This version of Rudy is the definitive tank of the game, featuring strong defensive buffs, several control and interrupts, and shielding effects for the group.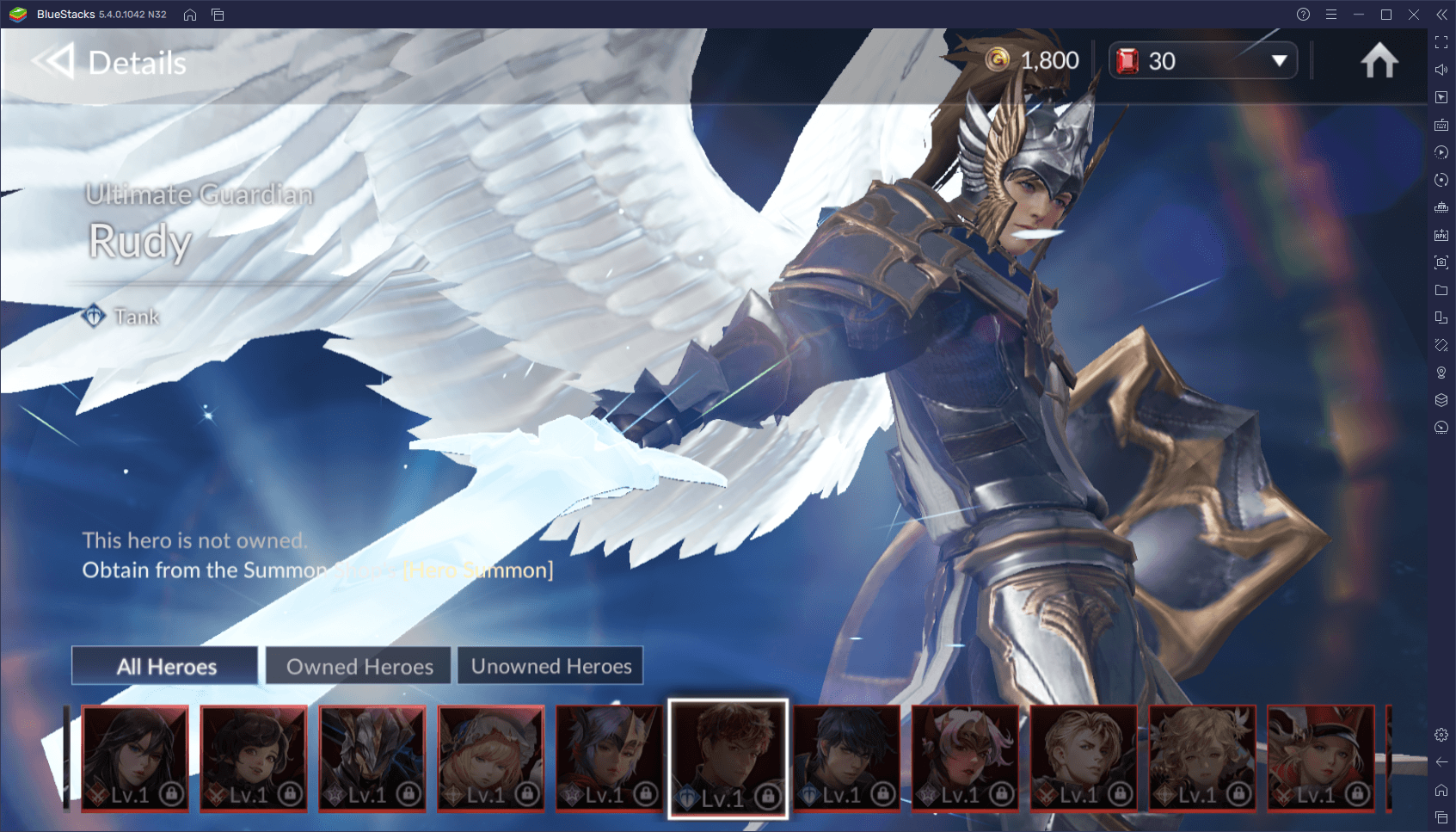 A Tier: Great Characters for Most Occasions
While the characters in the tier above can stand on their own, with the exception of Shay, the ones in this category are still quite strong, and yet often rely on their teams in order to achieve their maximum potential.
Lukey
Class: Ranged
As a Ranged character, Lukey's damage is actually on the low side. However, he has plenty of party buffs that can really enhance the group's abilities. There's not much else to say about him other than the fact that he's quite a boon to any team, though you might want to leave the DPSing to someone more suited for that role.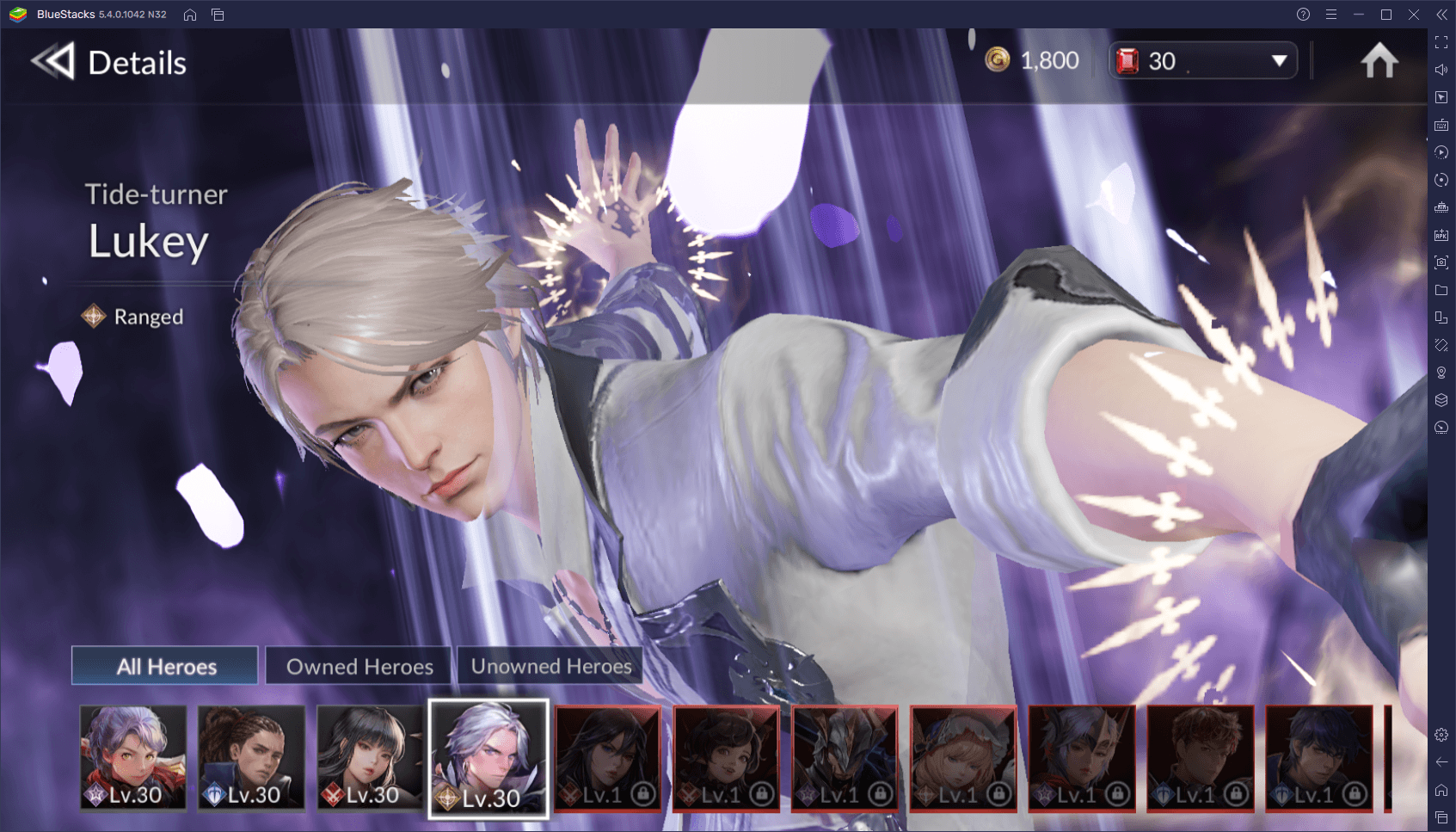 Guilahan
Class: Universal
With the ability to absorb tons of damage and deal it in return, Guilahan is a perfectly balanced character that is a great addition to any team. He can easily take you to the endgame if you keep him upgraded, and he'll be particularly useful in dungeons and modes with lots of mobs, as his AoE skills can make short work out of the fodder enemies.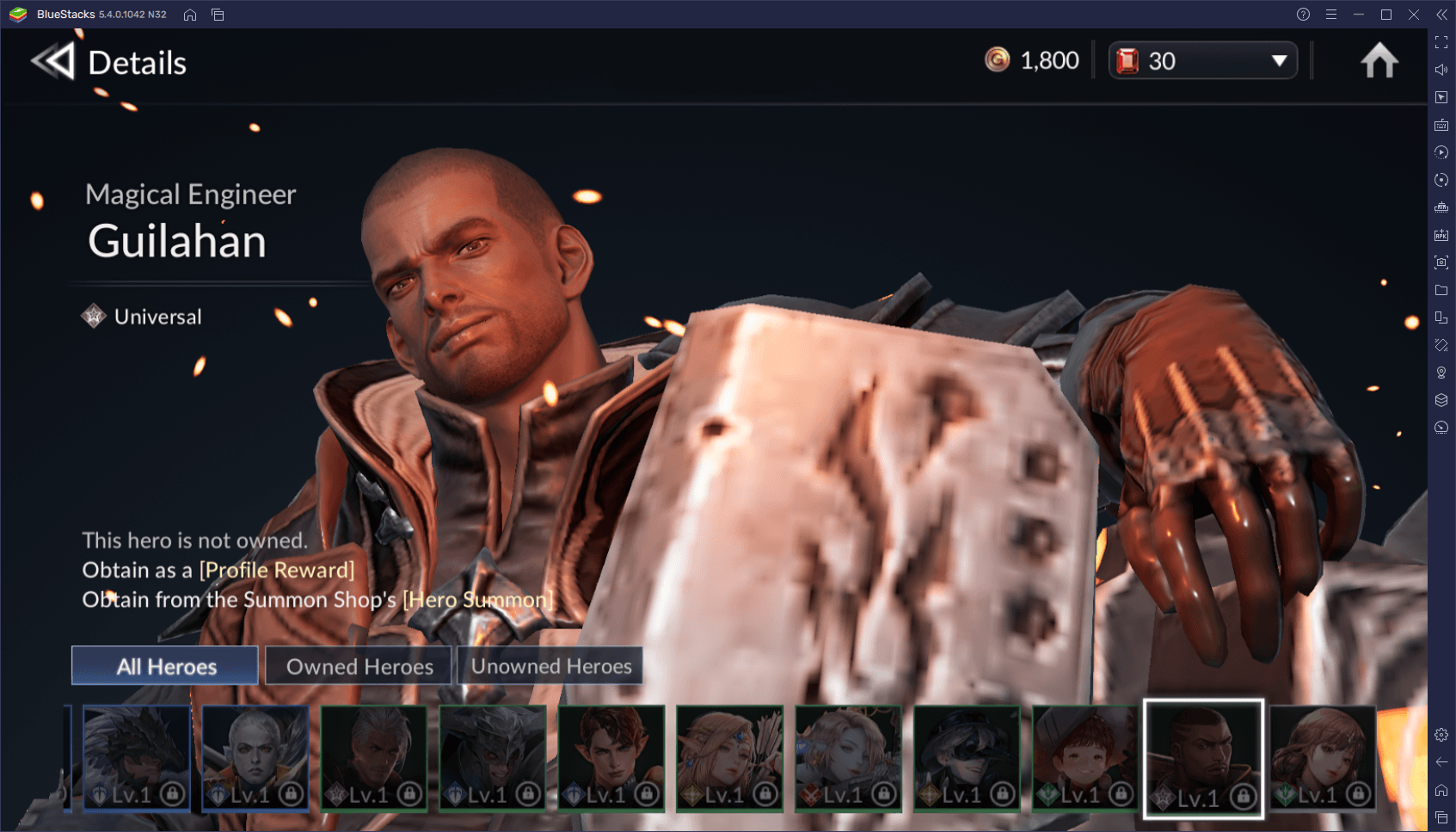 Adel
Class: Tank
A good tank that can render himself almost invincible whenever he uses his ultimate and his Noble Barrier skill simultaneously. Without these two skills, however, he's quite vulnerable and requires dodging attacks in order to survive. His superior tanking abilities once his skills are activated, however, put him on par with the best tanks in the game for a few seconds.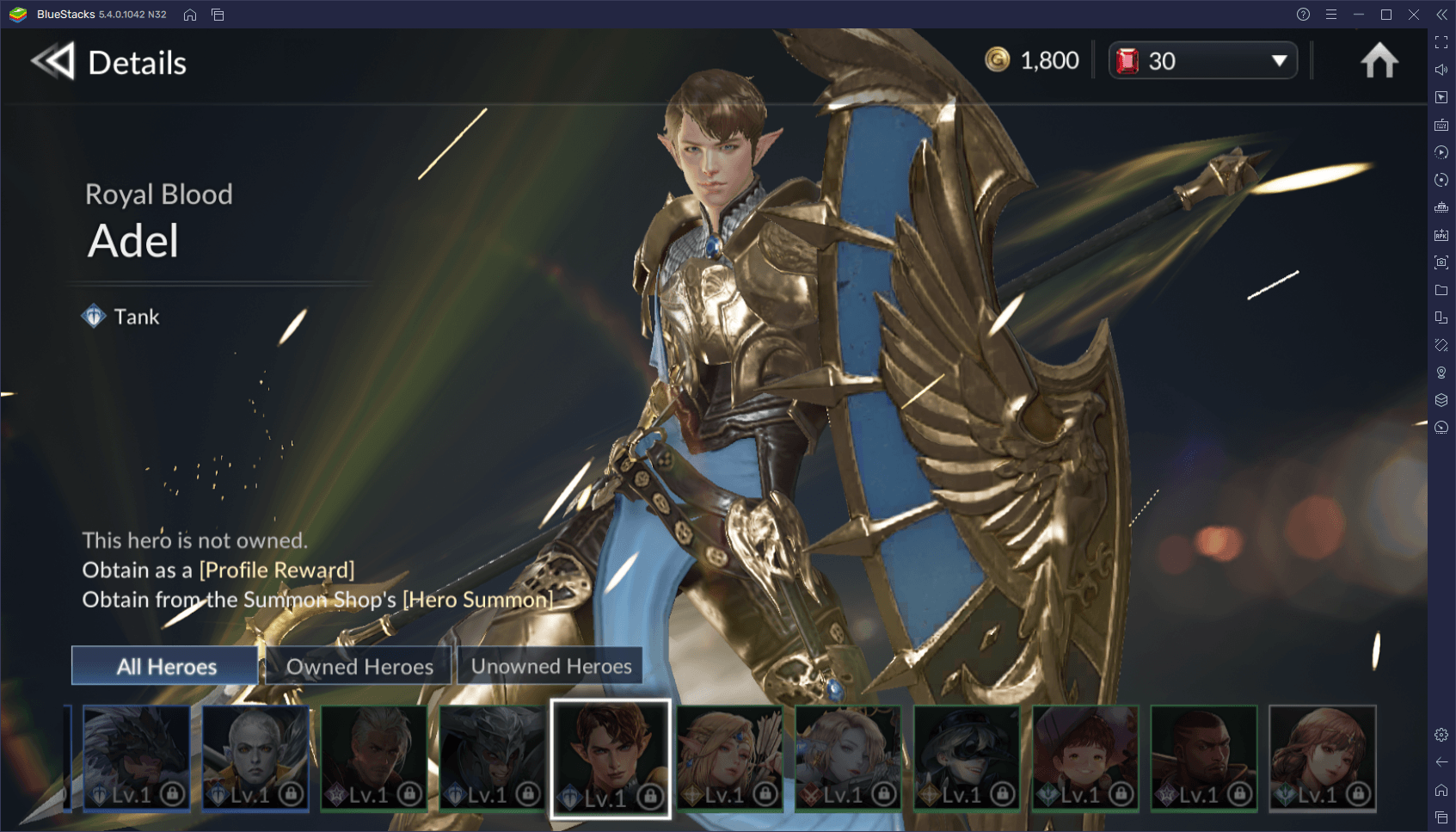 B Tier: Niche Picks for Specific Modes
Though the ones in this tier are not necessarily bad, their unique combination of skills and passives make them ideally suited for specific game modes, or for the very start of the game when you're still trying to unlock better units.
Lene
Class: Universal
The protagonist of the game and the character that you'll probably be using frequently from the beginning. Though she's not bad at all, you could do much better in terms of DPS and control. Still, you'll be forced to use her a lot for the story missions, so it's worth investing a bit to level her up.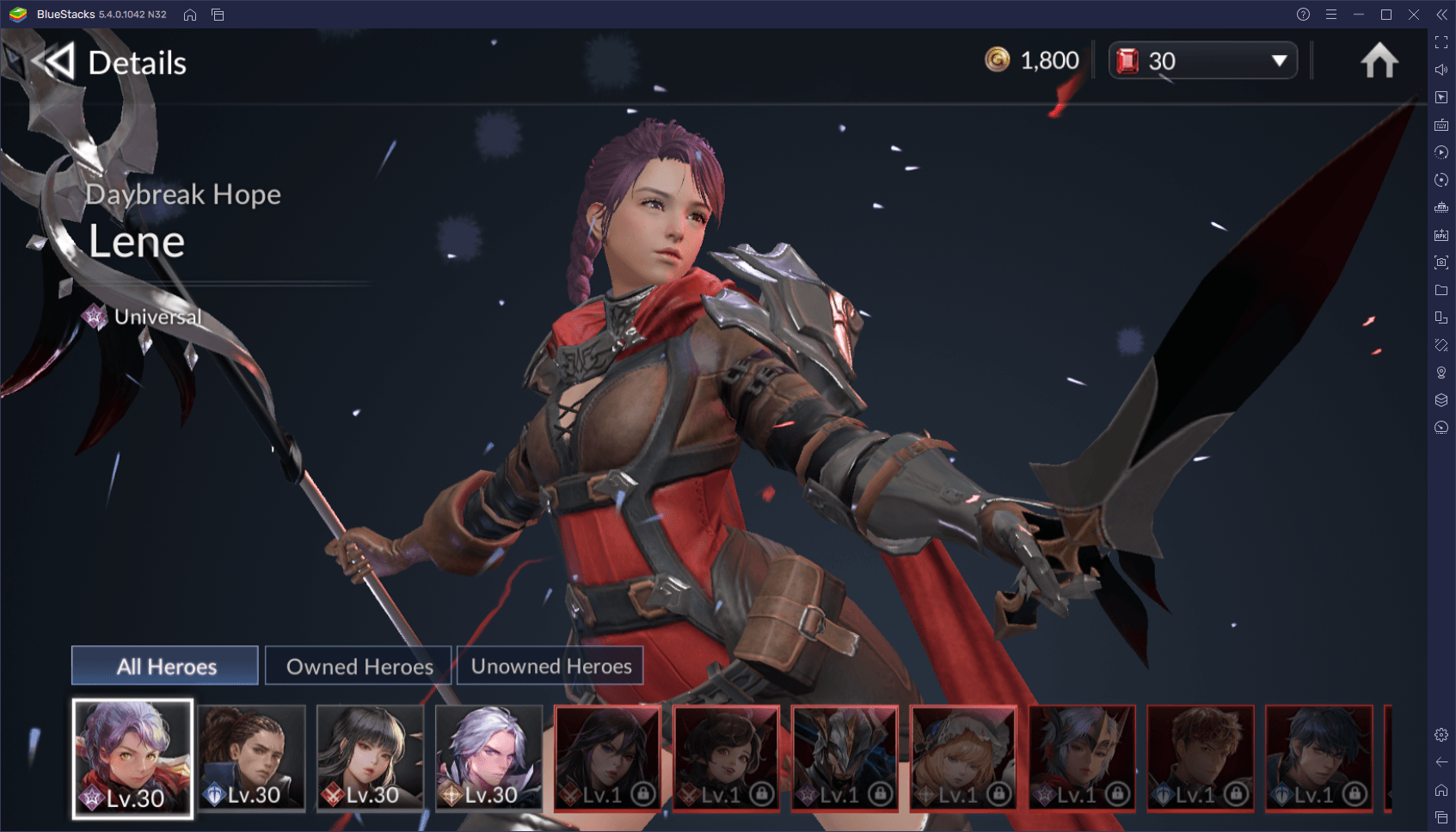 Kade
Class: Tank
This is an example of what a situational tank is, as Kade is only really useful for the early game. Nevertheless, his powerful shield will probably get you out of trouble more than a few times. Replace him as soon as you get a better tank, though.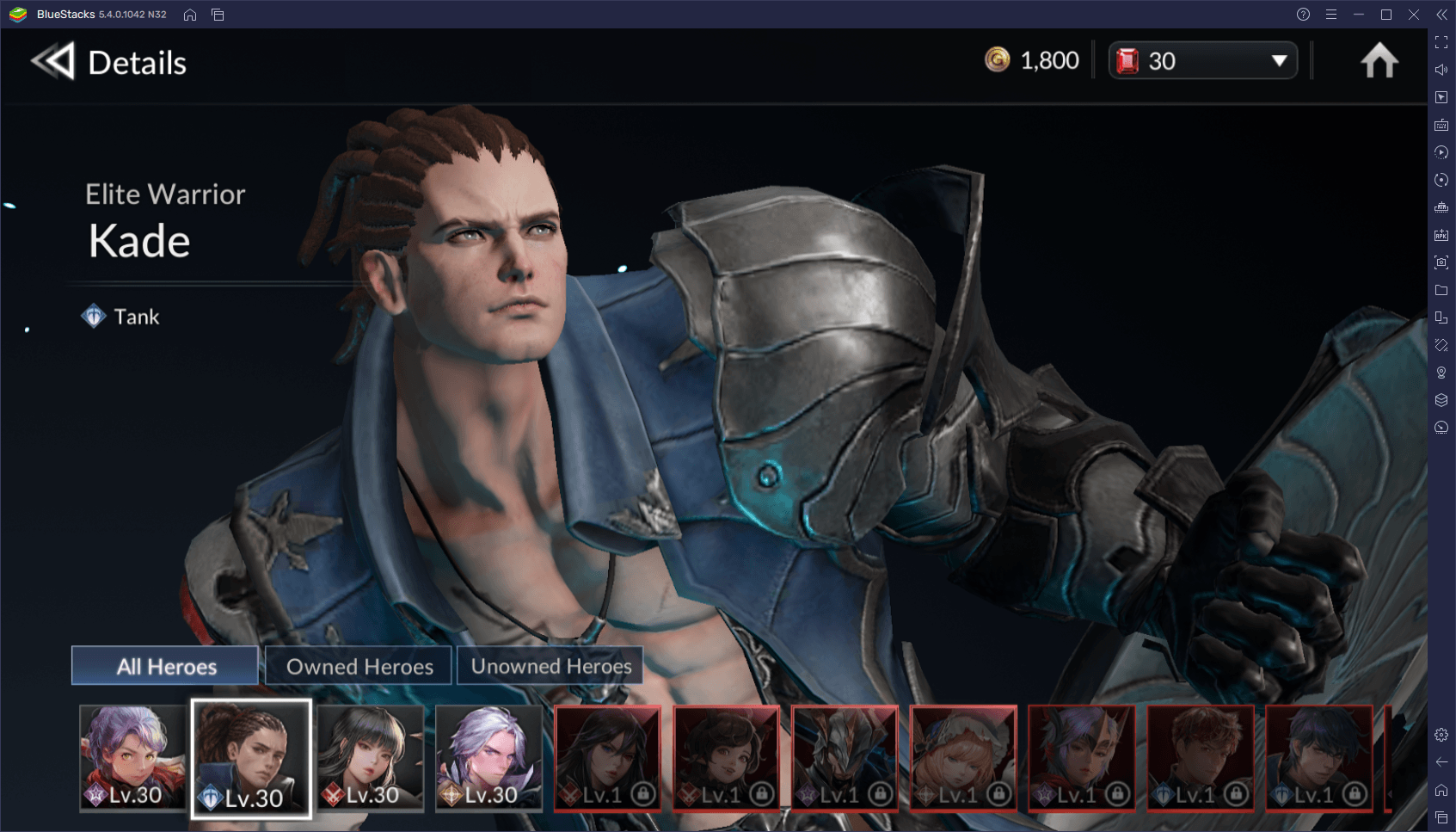 Claire
Class: Ranged
Claire is a great DPS character thanks to her enormous crit rate that lets her dish out critical damage with around 50% probability per attack. This makes her a very good addition to melee-focused teams, though she might require some support from other characters to boost her damage even further in order to unleash her true potential.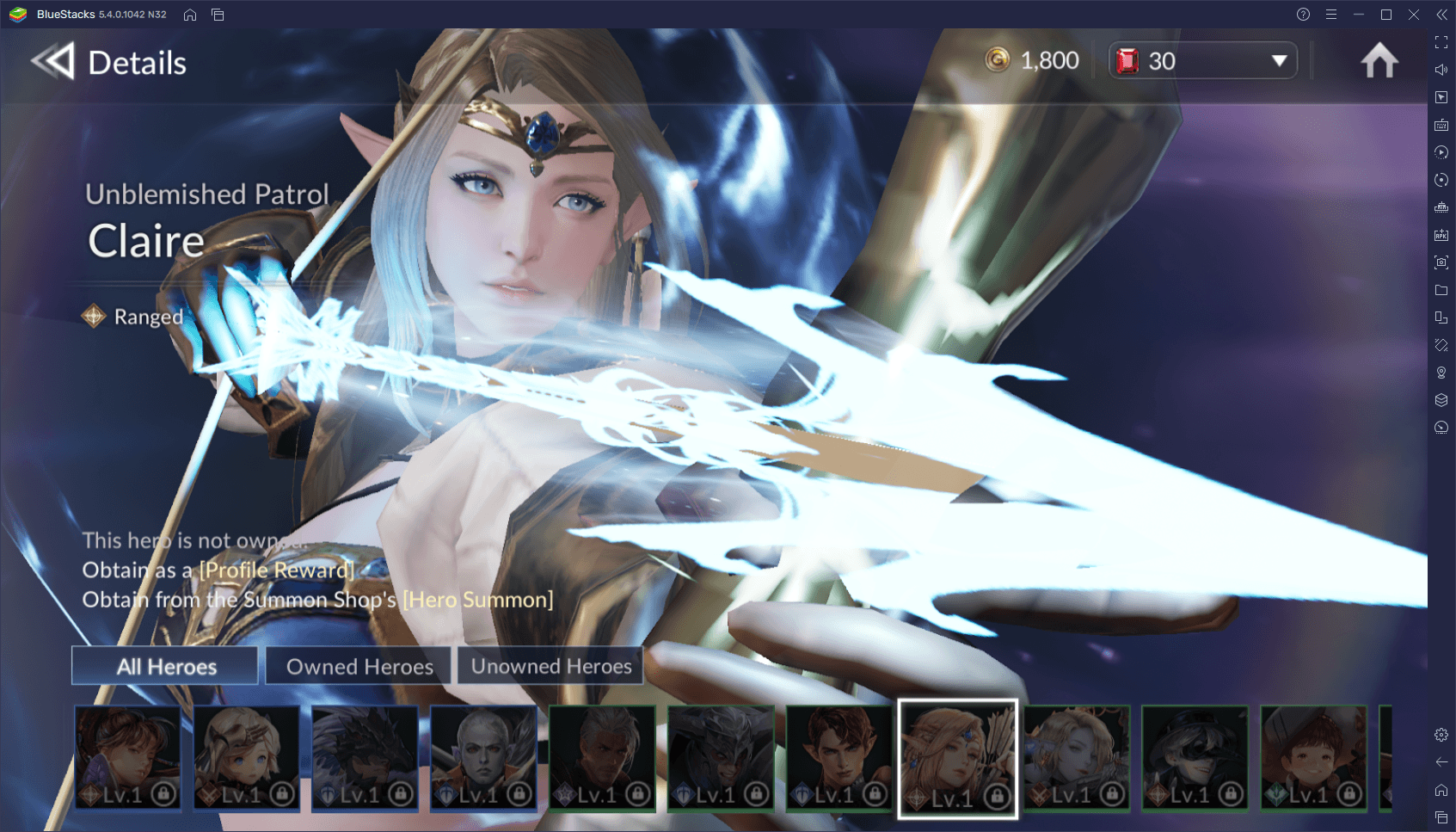 C Tier: Try to Replace These ASAP
Finally, the characters in this tier are an example of what you should avoid when choosing the units for your team. The units in this category are ones that are either the weakest in their respective class or have a mish-mash of skills that don't quite work well for their intended purposes.
Miss Velvet
Class: DPS
A melee DPS with weak single-target skills and an ultimate skill whose damage is restricted by an arbitrary upper limit. Miss Velvet could have the potential to be good, but she simply has too much going against her for her to truly shine. In this case, her damage numbers simply don't add up to make her competitive in relation to other characters.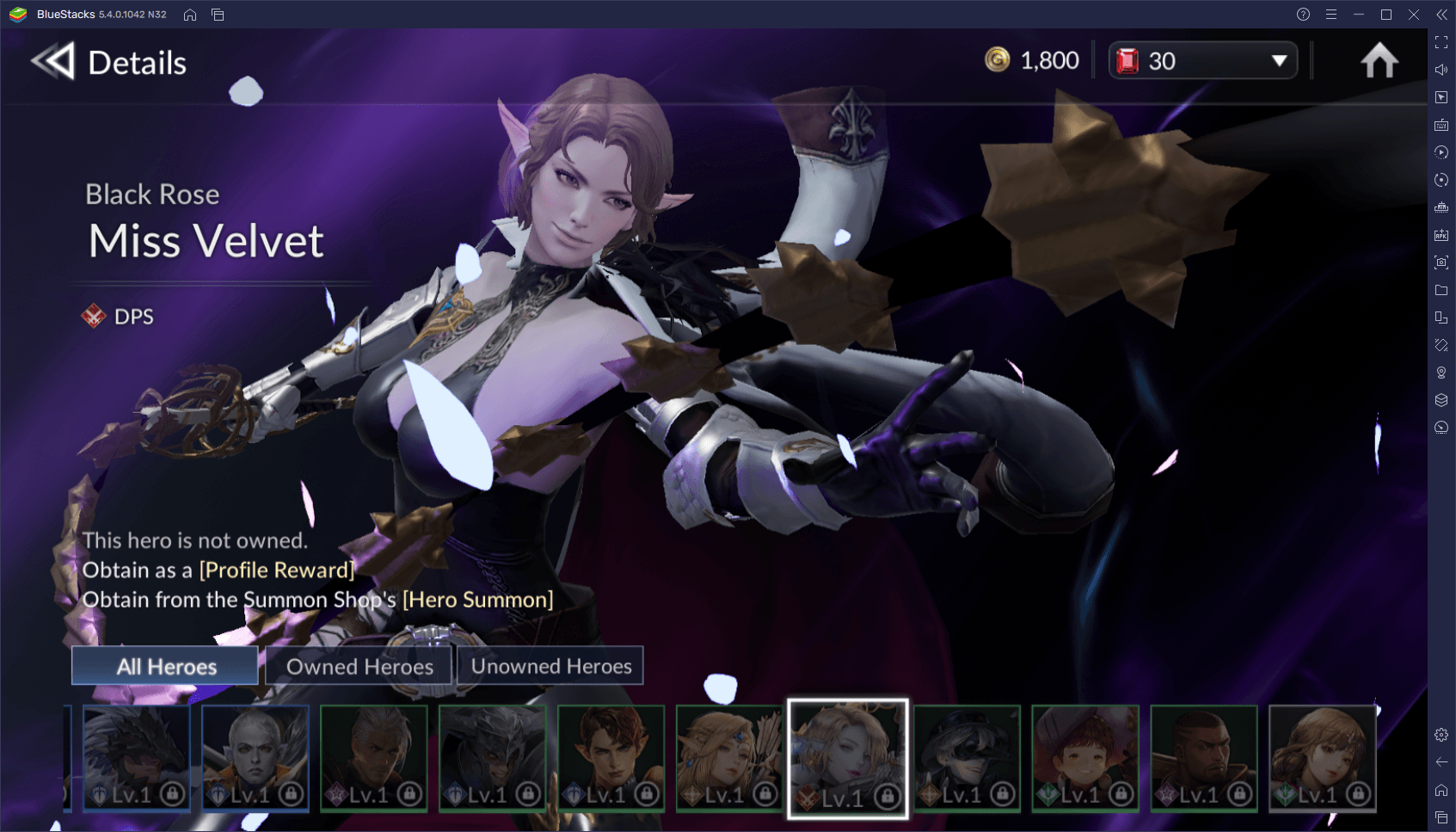 Cheng Shen
Class: DPS
You get Cheng Shen as early as the tutorial. However, similar to Miss Velvet, she suffers from low damage numbers, though she's a bit better since Cheng actually has some AoE in her kit. Similarly, her ultimate can deal quite a bit of damage. Nevertheless, we strongly suggest replacing her as soon as you get a new and better DPS or, in the worst-case scenario, refrain from investing too much in her if you're unlucky and can't unlock any other units.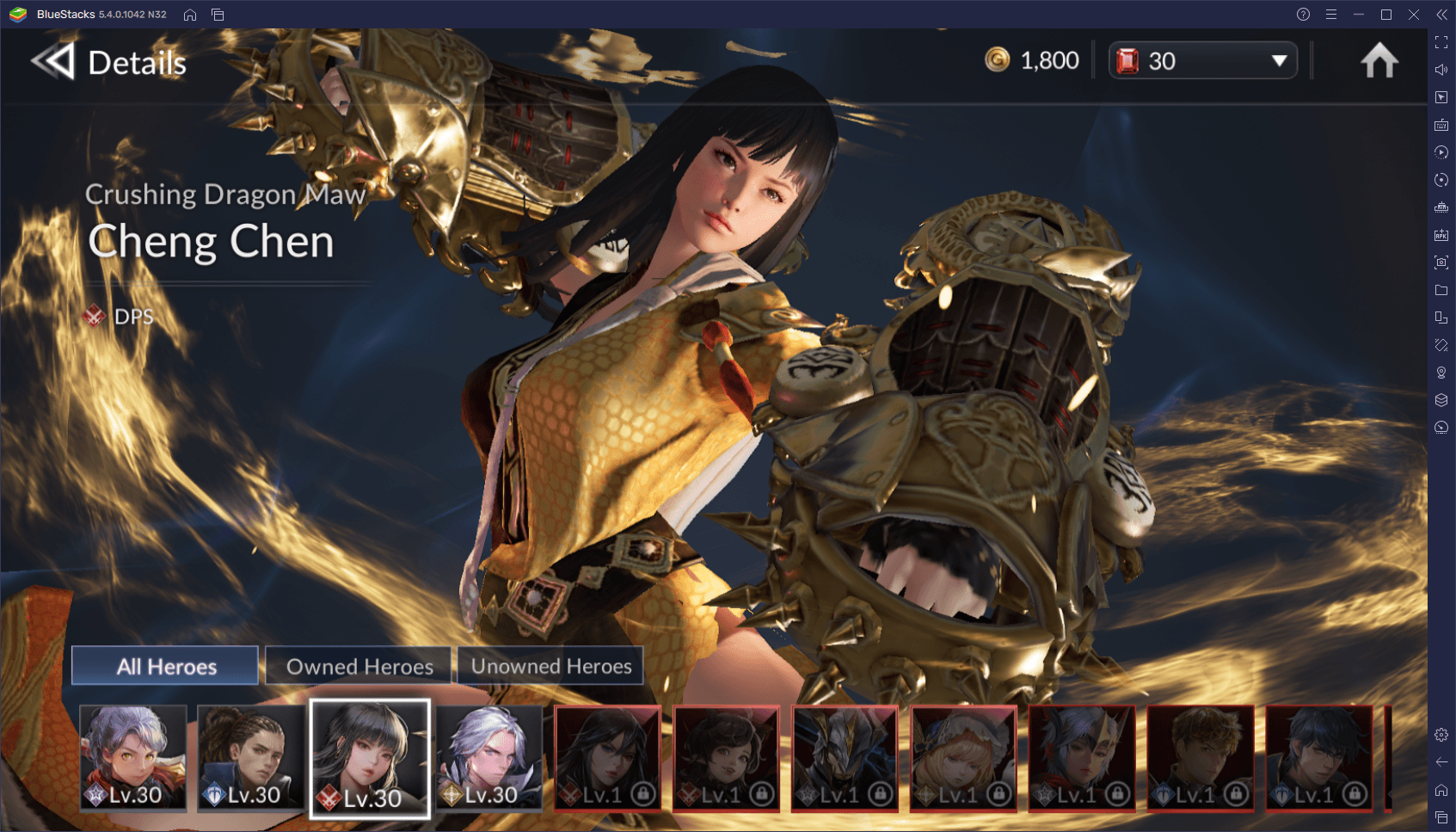 Melissa
Class: Support
Melissa is a textbook example of an identity crisis, as she's supposed to be a healer, and yet has only two mediocre healing skills, one of which is her ultimate and is rarely available more than once per fight. Still, she's not bad in the sense that she heals can definitely save you in a pinch, but she will struggle to keep the party on their feet in the long battles of attrition. Luckily, Melissa has a rare+ version that you can unlock later on in the game and that's quite good. Regardless, if you need a healer and have no one else, she will serve you just fine. However, you'll definitely want to replace her with another better healer ASAP.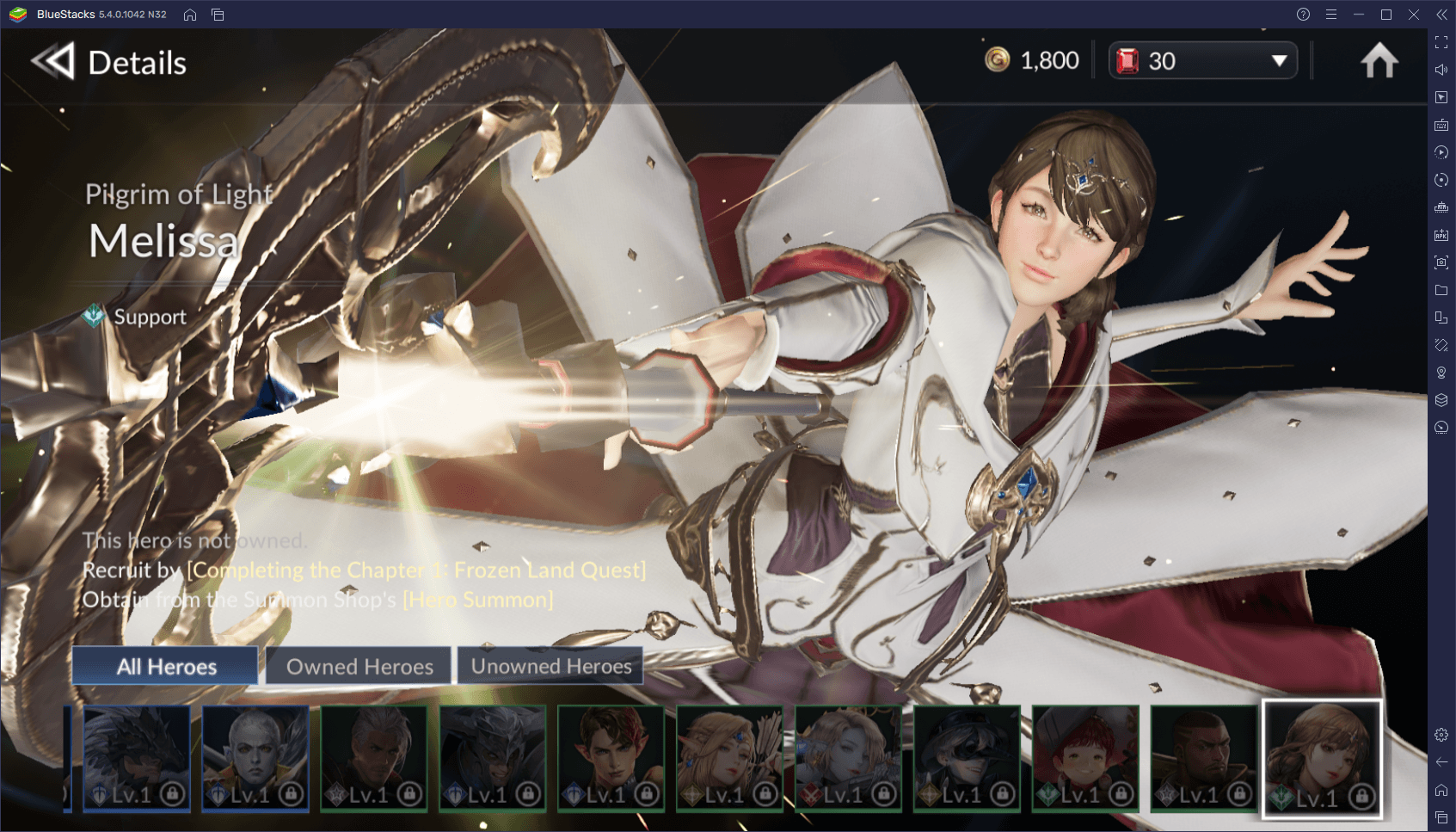 Keep in mind that, as we mentioned above, the characters on this list obviously don't represent the majority of heroes in the game. There are some that might fall between categories, not quite as good as some, but not as bad as the others. The general idea here, however, is to give you an idea of what to look for when it comes to choosing the best characters in Seven Knights 2. With this knowledge in mind, you can go ahead and start theory-crafting and creating your own teams.
What are your picks for the best characters in Seven Knights 2? Feel free to share your opinion in the comments below!