Game Guides
Reroll Guide for Seven Mortal Sins X-TASY – Unlocking the Best Characters From the Start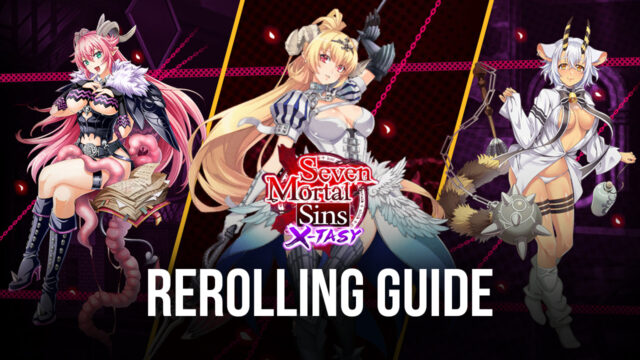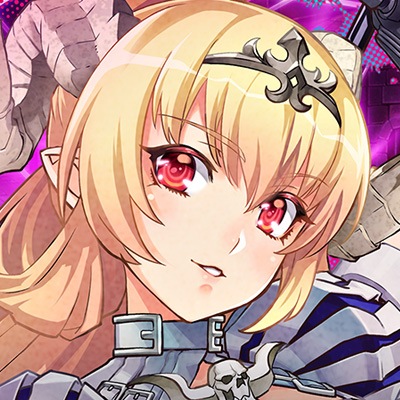 With the new Seven Mortal Sins X-TASY now available for everyone to download and play, now's the best time to get into this awesome gacha RPG. And considering that the game launched just a few days ago, there are a ton of nice events and all sorts of celebrations going on, most of which reward new players with a wide variety of items and goodies. Some of these rewards include free scrolls that can be used for summoning new characters from the gacha. In this sense, if you're looking to get a good start, now would be the best moment to try rerolling in Seven Mortal Sins.
For those who are unaware, or are just plain new to the genre, rerolling is a process in gacha games through which players can obtain powerful characters. The idea is to use this process to unlock a few good units from the very beginning, in order to get a head start on the main campaign, as well as to get a leg up in farming and grinding the side missions. and other game modes. Of course, since each game has its own different mechanics and systems, the reroll process will vary per title. And on this occasion, we'll be talking about how to reroll in Seven Mortal Sins X-TASY-
What is Rerolling?
As mentioned, rerolling is a process used for unlocking good characters from the start of a game. Specifically, however, the method refers to starting a new game, progressing to the point where the player can perform their first free summonings, and then restarting the game if they don't get what they want. The objective then is to repeat this as many times as necessary until you get what you want, which can take hours, days, or even weeks, depending on your luck and the game in question.
In Seven Mortal Sins X-TASY, the rate at which you can receive 5-star characters from the gacha is only 2.5% per roll, which frankly isn't bad in relation to other games. Meanwhile, the odds of getting 4-star characters, which can also be quite good, is 9% per roll. However, on every 10th roll, you're guaranteed to get a 4-star character, with a small chance of it being a 5-star unit. In this sense, it's always better to perform summonings in batches of 10, rather than going one by one.
Summoning characters in Seven Mortal Sins costs 600 diamonds for a 10X pull, though you can also use Awaker scrolls to summon characters for free. And since there are currently tons of different ongoing launch events, you can get around 40 scrolls in just a few minutes of gameplay, making this a prime time for rerolling.
Rerolling in Seven Mortal Sins X-TASY
Rerolling in this game is quite simple, though it can be a bit time-consuming. Here's a step-by-step breakdown on how to proceed:
Start your game by logging in with your Google account.
Complete the first tutorial mission and progress until you have free control in the main menu.
Go to the events screen and claim your free 10x Awaker scrolls from the "Up to 100 summons" event.
Go to your inbox and claim all the pre-registration and launch rewards within.
Head over to the gacha menu and use all your Awaker scrolls on as many 10X pulls as you can afford.
Check your results, and if you're not satisfied or didn't get what you want, reset your progress by logging out and then logging back in with a different account.
Repeat steps 1 through 6 until you obtain the desired characters.
This process can be a bit tedious, especially due to the need to change accounts every time you want to restart. In theory, you could avoid all of this by logging in as a guest, and simply delete your local data through the Android apps menu every time you want to restart. However, in our case, the game wasn't letting us login as guests, so we needed to go through the hassle of creating different Google accounts and alternating between them when we wanted to reroll. Keep in mind that your mileage may vary, and if you're actually able to login as a guest, then your rerolling will be much, much smoother.
It's also worth pointing out that, if you play Seven Mortal Sins X-TASY on PC with BlueStacks, you can dramatically improve the process of rerolling through the Instance Manager. This feature lets you create multiple instances of our Android App player and, by assigning a unique Google account to each of them, access the game on many different accounts at the same time. In this sense, you'll be rerolling and summoning characters in multiple games, therefore increasing the rate at which you're pulling units. And while we can't do anything to improve the odds of getting powerful 5-star characters, BlueStacks will still make it so that this process goes much faster.
Feel free to take a look at our BlueStacks usage guide to learn how to optimize your emulator for this awesome gacha game on PC. However, if you haven't done so already, we recommend starting with our BlueStacks setup guide for Seven Mortal Sins X-TASY to learn how to download and install this game on your computer.
And that's how you reroll effectively and unlock the best characters in Seven Mortal Sins. All that's left is to get out there and give it a try for yourself! Let us know in the comments below if you have any questions or concerns about this process.