Game Guides
How to Play Seven Mortal Sins X-TASY on PC With BlueStacks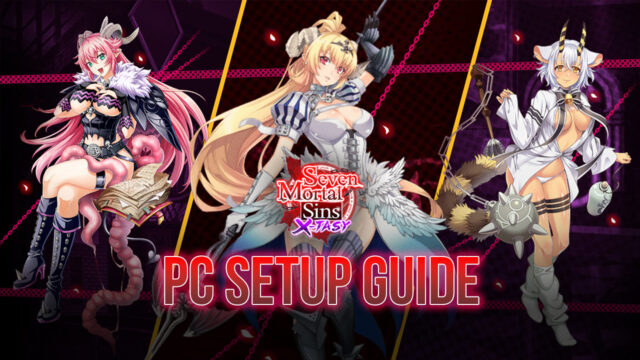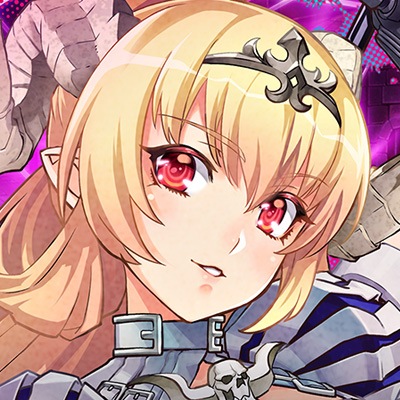 If you thought "sultry seductiveness" could never be a selling point for a mobile game, well, you clearly aren't familiar with most of the gacha RPG "waifu collectors" out there, including the brand new Seven Mortal Sins X-TASY. This game is centered all around the story of Lucifer as the purveyor of the first cardinal sin. After being expelled from heaven, the fallen angel became the lord of hell where, from her fiery throne, she competes against gods and angels for dominion over the souls of all mankind. And what better way to do this than by seducing her quarry before converting them to her side?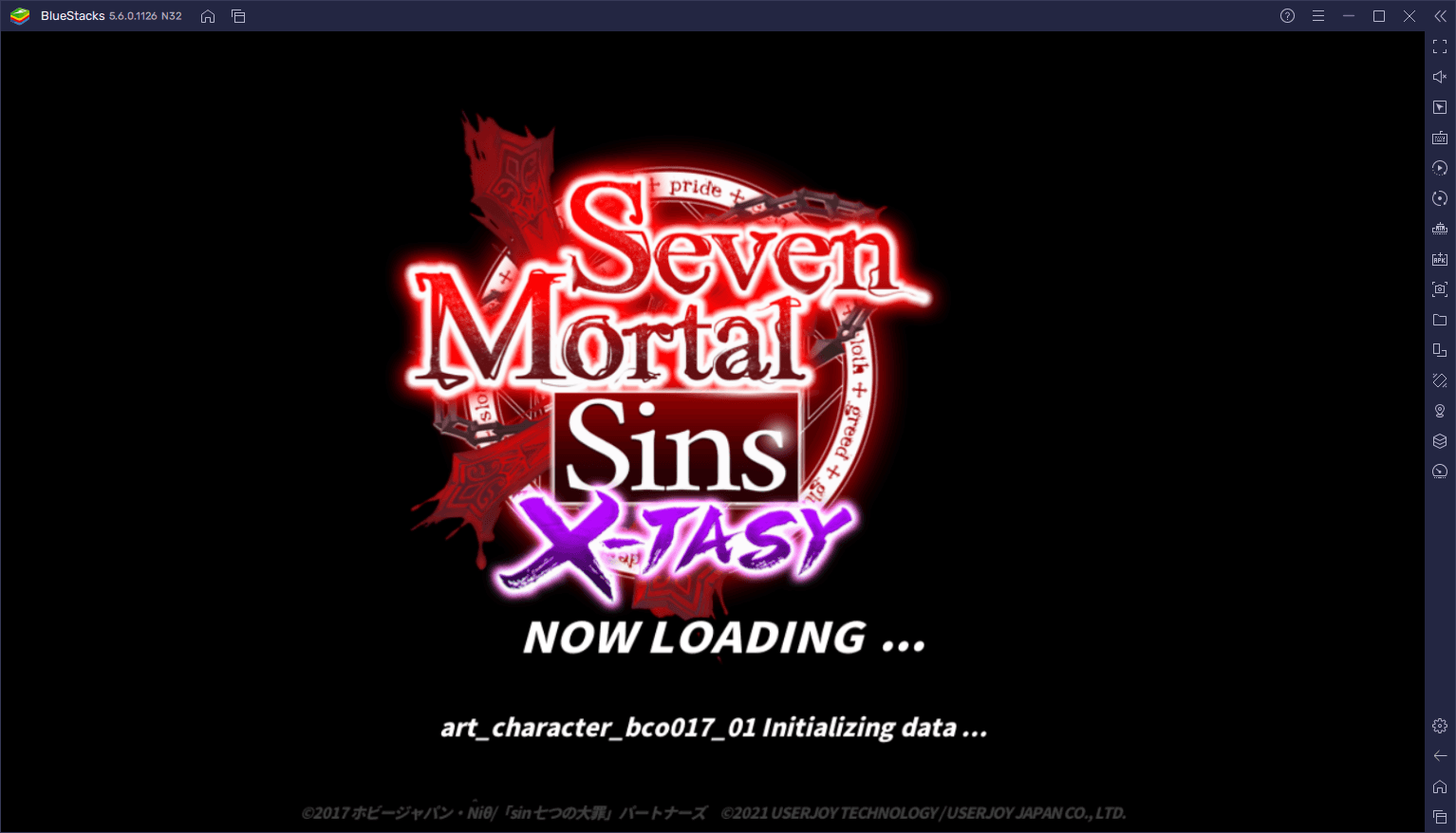 In this game, you play as Lucifer who, alongside her trusted companion Leviathan, goddess of envy, must go around the mortal realm finding followers to lure to their side. This is because the forces of heaven and hell are in constant war, and the best weapon that would allow anyone to win this battle is the piety of their worshippers. In this sense, to win this war, Lucifer must convert the souls of mankind and make them lend their prayers to her side, so that her power can grow and she can finally defeat the ruthless gods that once shunned her, and win the struggle once and for all.
Premise aside, Seven Mortal Sins is a gacha RPG with turn-based combat, similar to other titles on the platform. Its main selling point, however, is the lewdness of its characters and their flagrant sex appeal, which makes it one of the more "blatant" waifu collectors in the market, even more than other popular titles like Fate Grand Order and Destiny Child, to name a couple. Regardless, it's still a solid experience that's quite fun to play, especially thanks to its awesome visual appeal and great 3D models for the battles. The special effects leave little to be desired as well, as characters jump, flip, lunge, and unleash their skills with lots of flair and eye candy.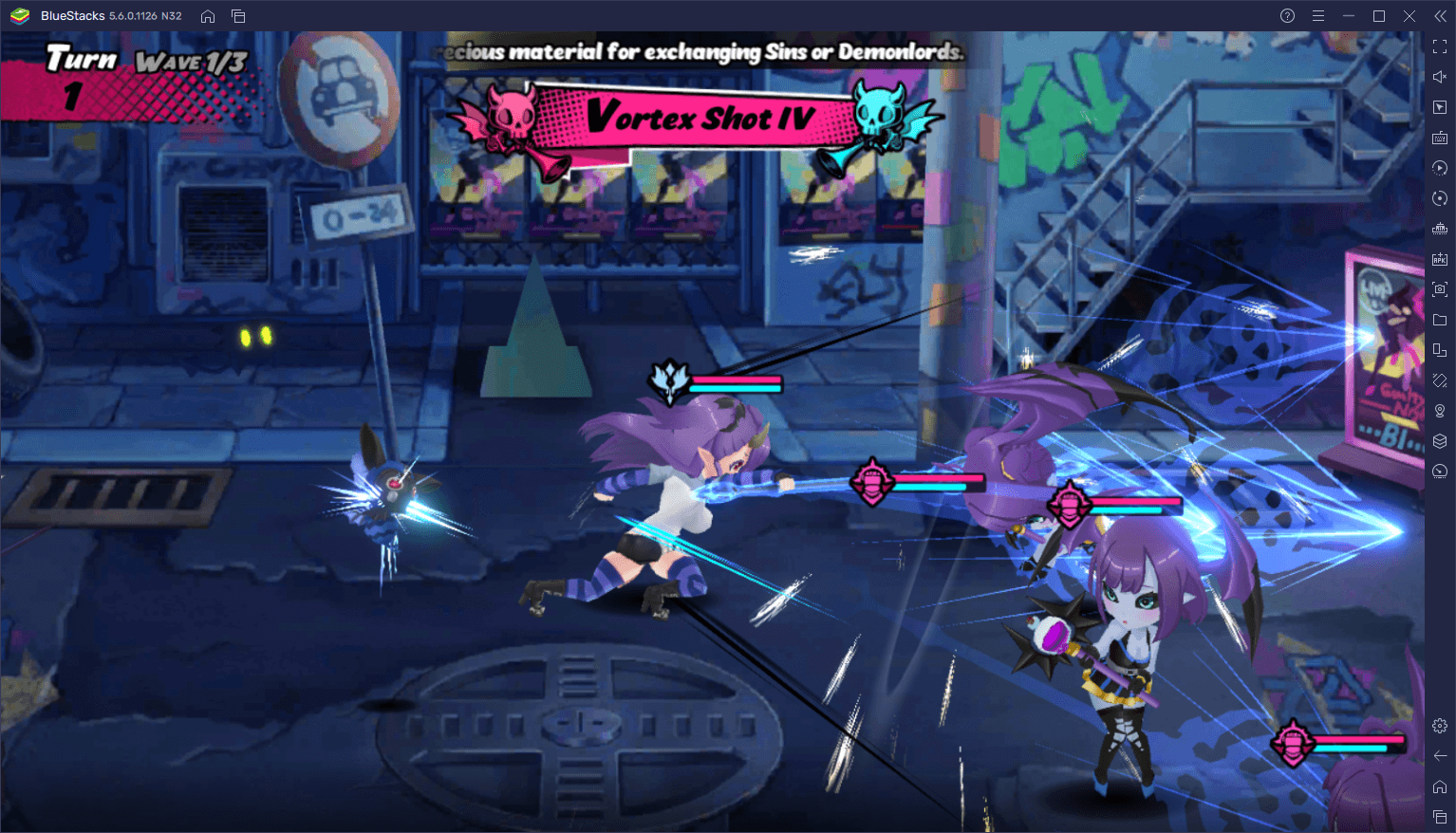 Like with any other gacha game out there, your success will depend heavily on the characters that you manage to unlock through the summoning system. However, since these rolls are always randomized, there's no way to know what you're going to get. And since the odds of getting the best Seven Mortal Sins characters are quite low, most players opt to reroll to recruit a few good units from the very start. And if you're interested in doing the same, then we suggest playing Seven Mortal Sins X-TASY on PC with BlueStacks, as our Android App player has all the tools you could ever need to assist in rerolling.
Downloading and Installing Seven Mortal Sins X-TASY on PC
Luckily, to get started with playing mobile games on your PC, all you need to do is follow a few simple steps:
Download and Install BlueStacks

on your PC.

Complete Google Sign-in to access the Play Store, or do it later.

Look for Seven Mortal Sins X-TASY using the search bar on the top-right corner.

Click to install Seven Mortal Sins X-TASY from the search results.

Complete Google Sign-in (if you skipped step 2) to install Seven Mortal Sins X-TASY.

Click the Seven Mortal Sins X-TASY icon on the home screen to start playing.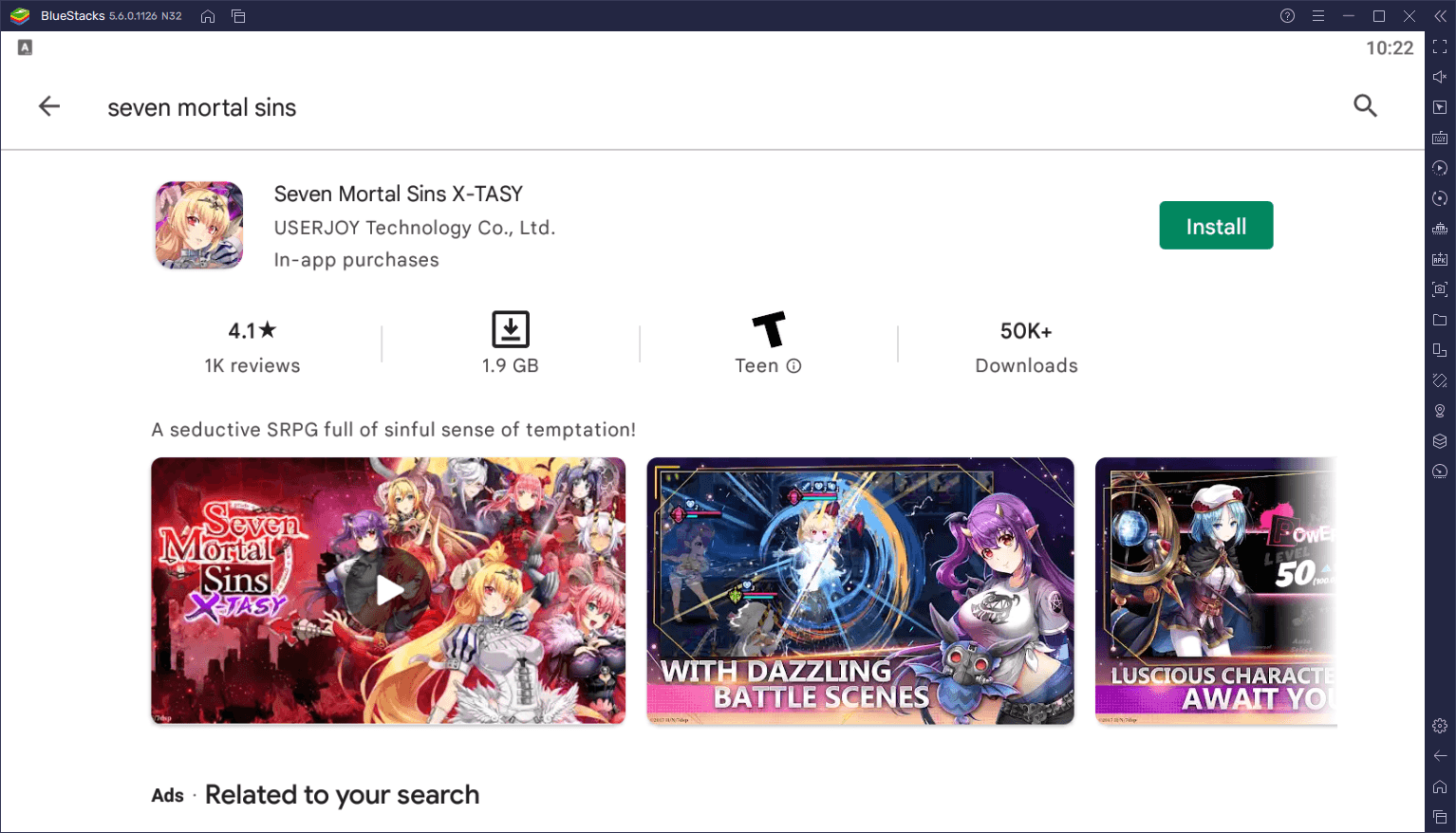 These steps take only a few seconds to complete, and then you'll be playing Seven Mortal Sins X-TASY on your computer, and with the best tools for rerolling and optimizing your gameplay.