Game Guides
Skylanders Ring of Heroes Reroll Guide – Unlock the Best Skylanders From the Very Beginning!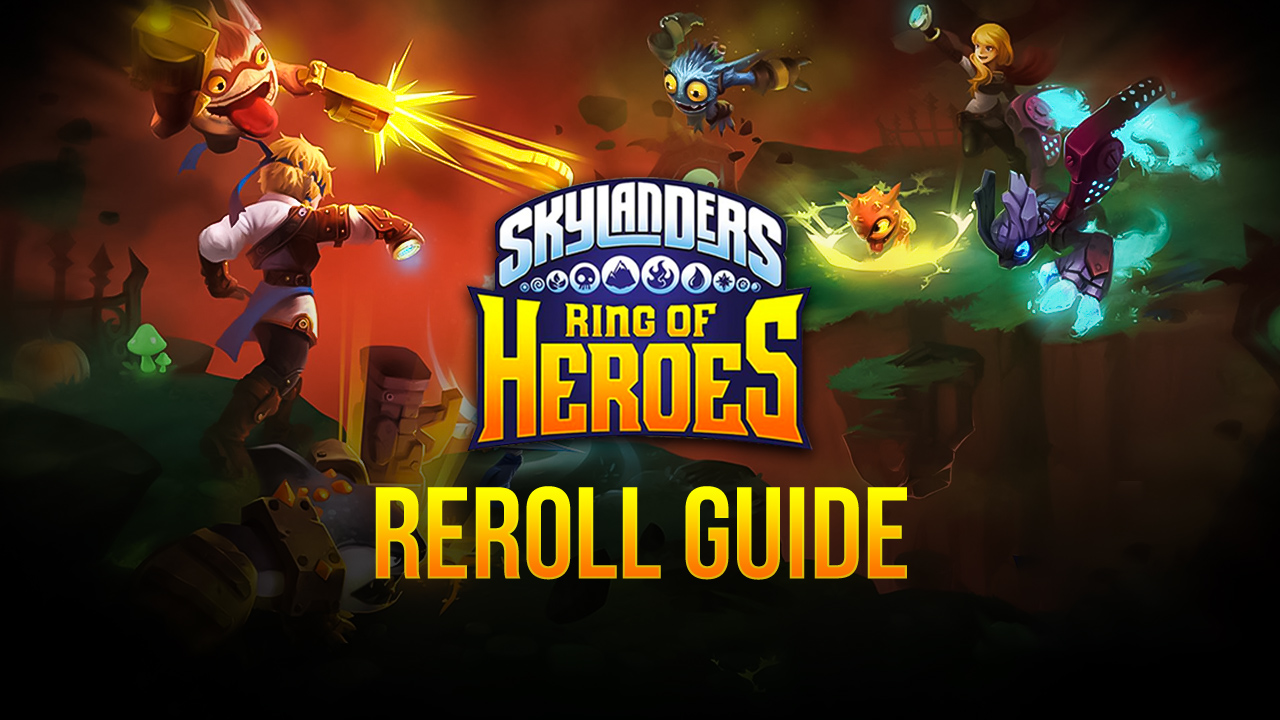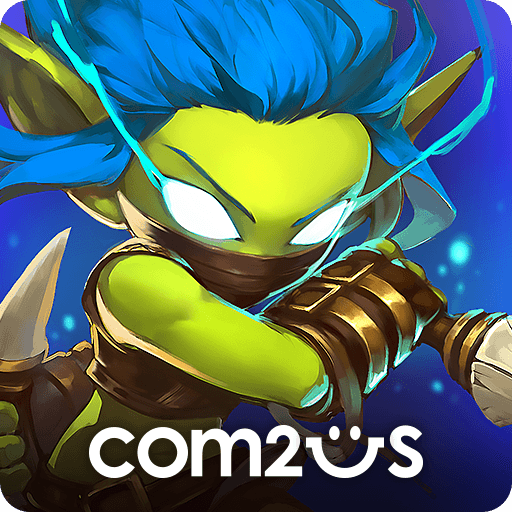 Skylanders: Ring of Heroes is an awesome gacha RPG developed by Com2Us, the same team behind Summoners War. And as with any gacha on the market, you'll be spending most of your time grinding in order to earn the materials required to summon bigger and better characters. However, the possibilities of getting powerful Skylanders in this game are slim, at best, which means that it'll be a while before you're able to get what you need.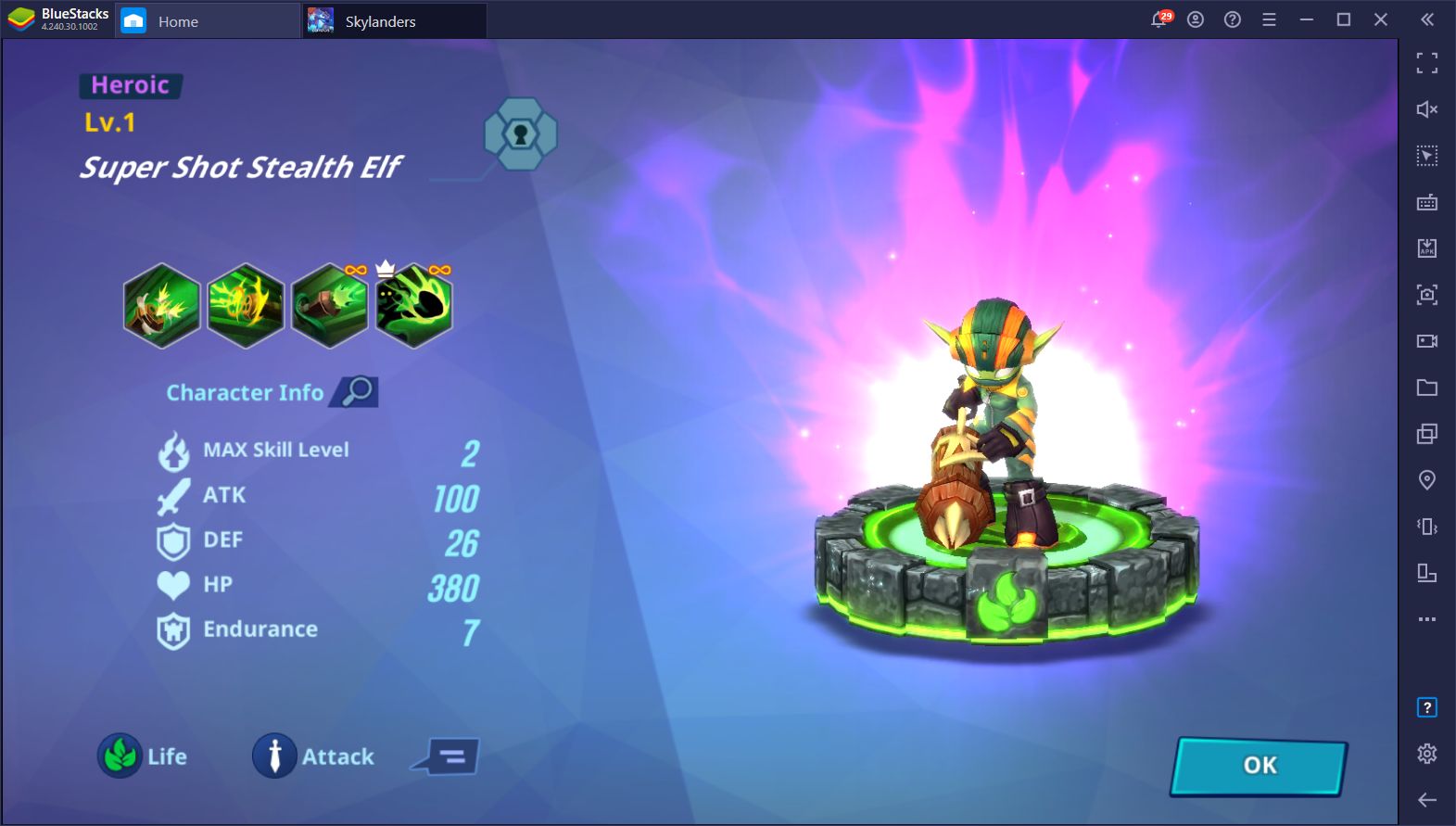 For this reason, many users opt to reroll in these types of games. Through this process, players can unlock the very best characters from the beginning, and get a headstart in all the challenges.
The exact reroll process varies per game, and Skylanders is no exception. For this reason, we wanted to share a guide with the best Skylanders: Ring of Heroes rerolling tips and tricks.
How to Reroll in Skylanders Ring of Heroes
While it can be a bit time-consuming, rerolling in Skylanders is not only possible, but also very easy to do:
Begin your game and claim your inbox rewards to get 5 premium summon tickets
Perform a 5x Premium Summon and Check the Results
At this point, you can reset your progress if you're not satisfied with the results. To do this, go to the settings menu and, in the options tab, click on "Reset Game" to delete your progress.
Repeat Steps 1-3 until you get the characters that you want from the 5x summoning.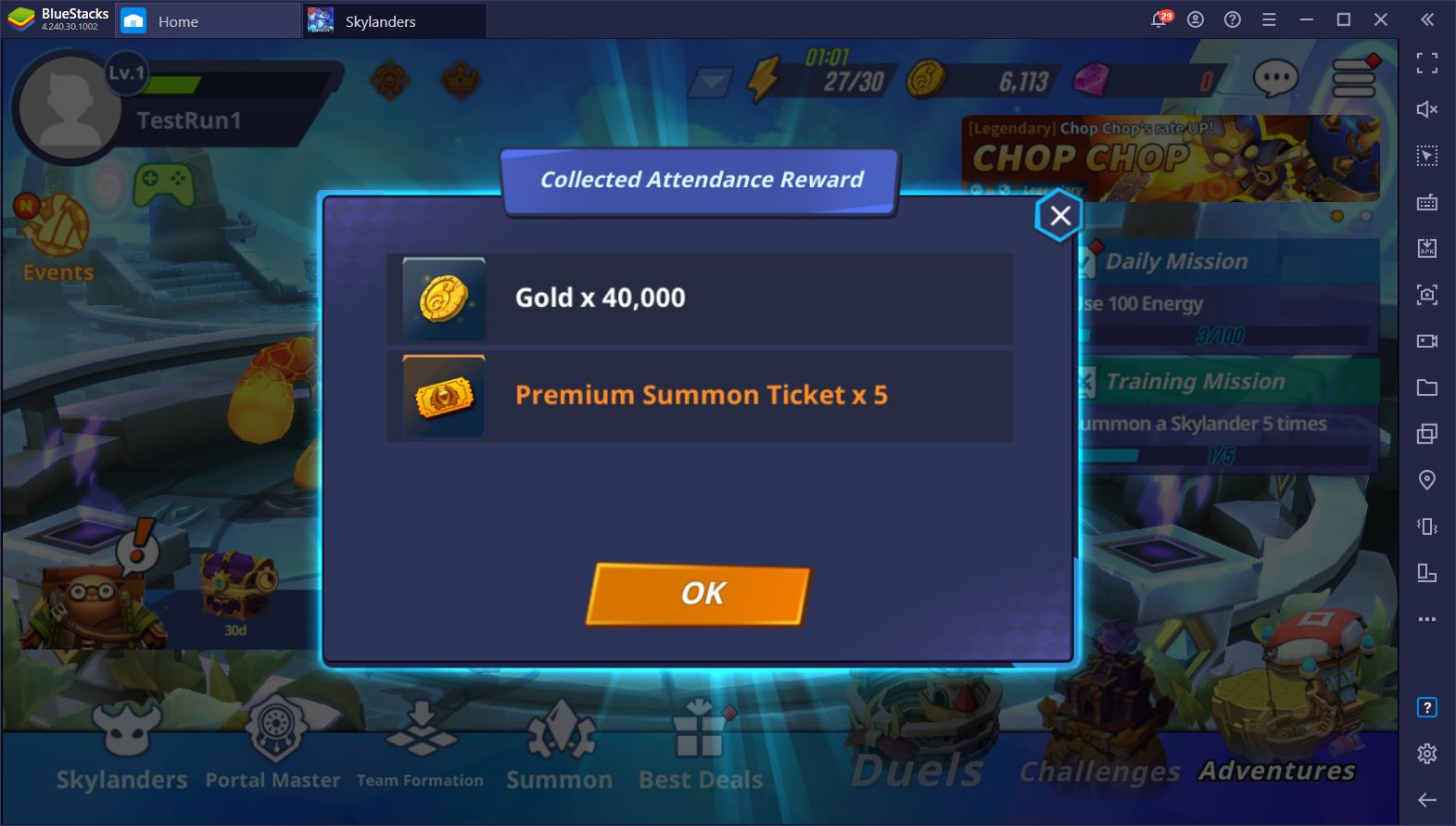 That's all there is to it. It takes more time to watch the unskippable intro cutscene than it does to actually reroll. If you're diligent enough, you can finish each run in 5 to 10 minutes.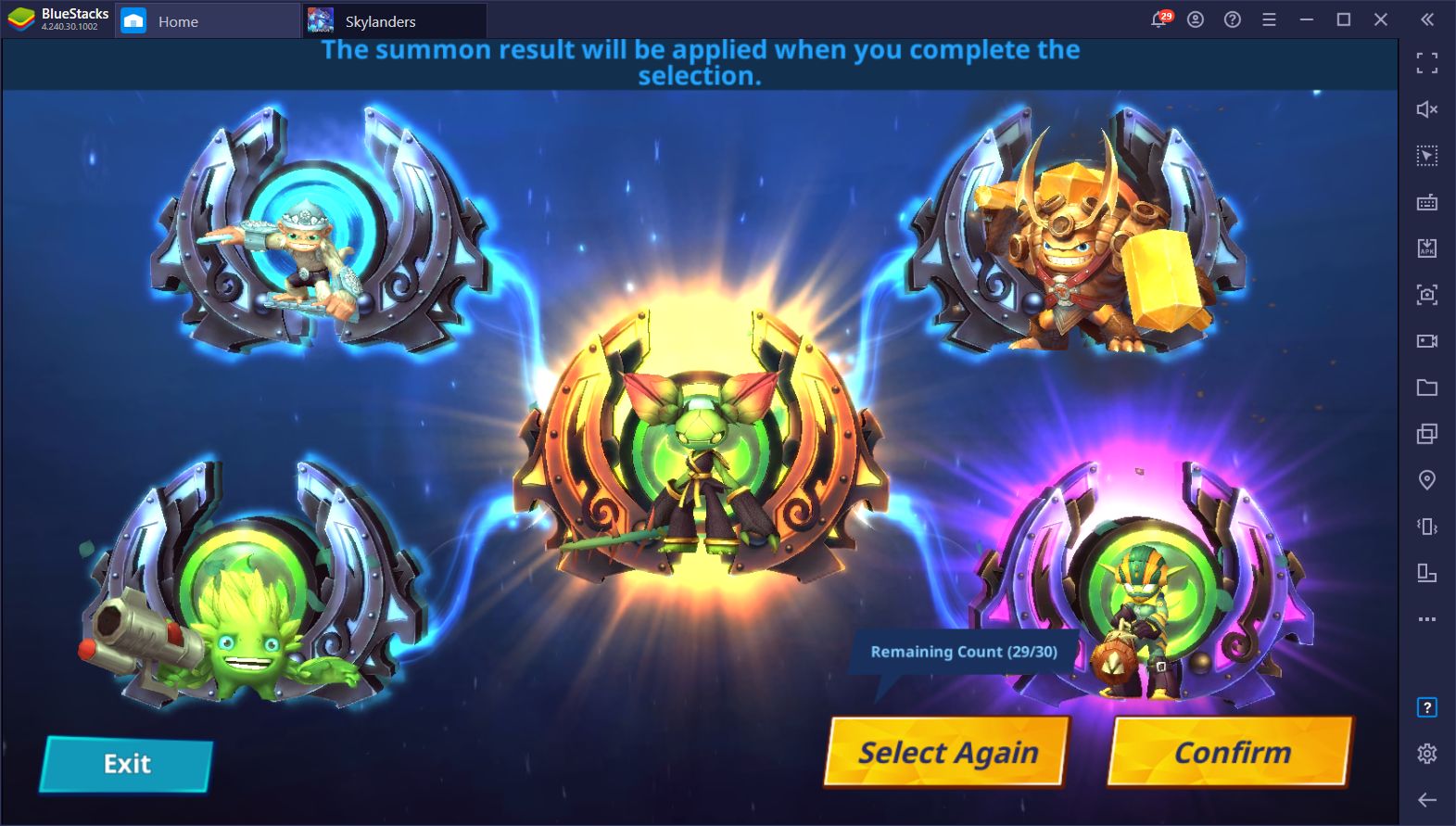 Using the Free Pickup Summon Before Restarting
However, these steps are the absolute minimum you need to do in order to reroll in the game at this moment. Nevertheless, you can also go beyond and do several extra steps in order to perform a "First Pickup Summoning" every run, which consists of a 30x selective summoning. While this will make the reroll process much longer per run, it'll grant you many more chances to roll the strongest Skylanders per run.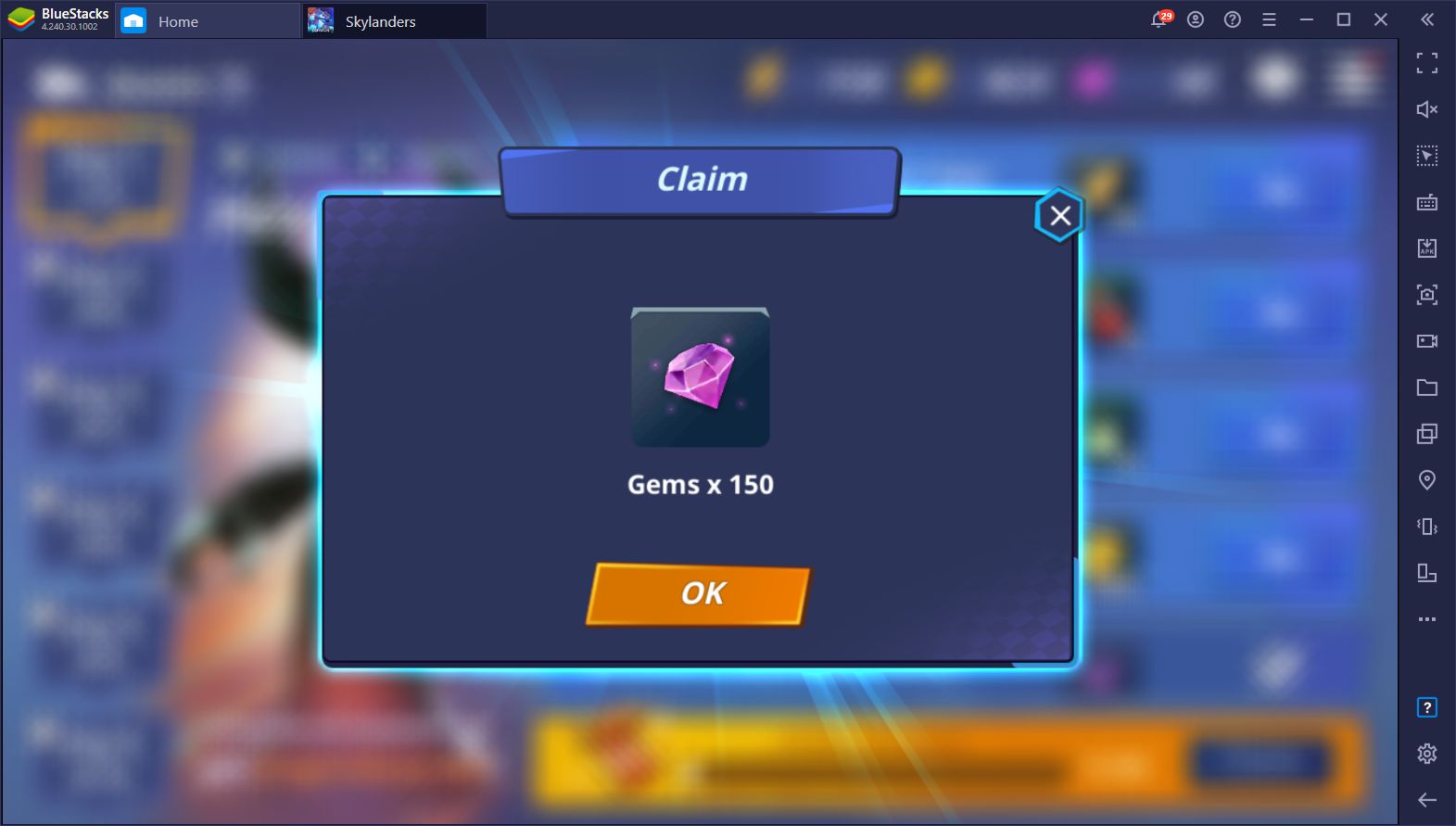 In order to perform the selective summoning, however, you're going to need Gems, which is the premium currency in Skylanders. You should already have a bit of these from the inbox rewards you claimed on step 1, but you need much more to achieve your goal. Here is exactly what you need to do in order to get the Gems necessary for the first pickup summoning:
Once you perform your 5x Premium Summoning, you can go to the Quest menu to complete the "Summon a Skylander 5 times" mission, which will net you an extra 150 Gems. With the other Gems you got from your inbox, this should put you at 450 Gems. Since we need 500 Gems to perform the Pickup Summoning, we need to find a way to score 50 more Gems.
By checking the "Best Deals Shop", you can receive a daily pack that contains 30 Gems and 10 Eon's Magic Dusts for free, which leaves us wanting for 20 more Gems. Luckily, the daily missions are a great source of free Gems. Specifically, the chests you get from completing specific numbers of these quests give you an extra bit of rewards, including the coveted premium currency. You only need to complete 3 daily missions to get the last bit needed to reach 500 Gems.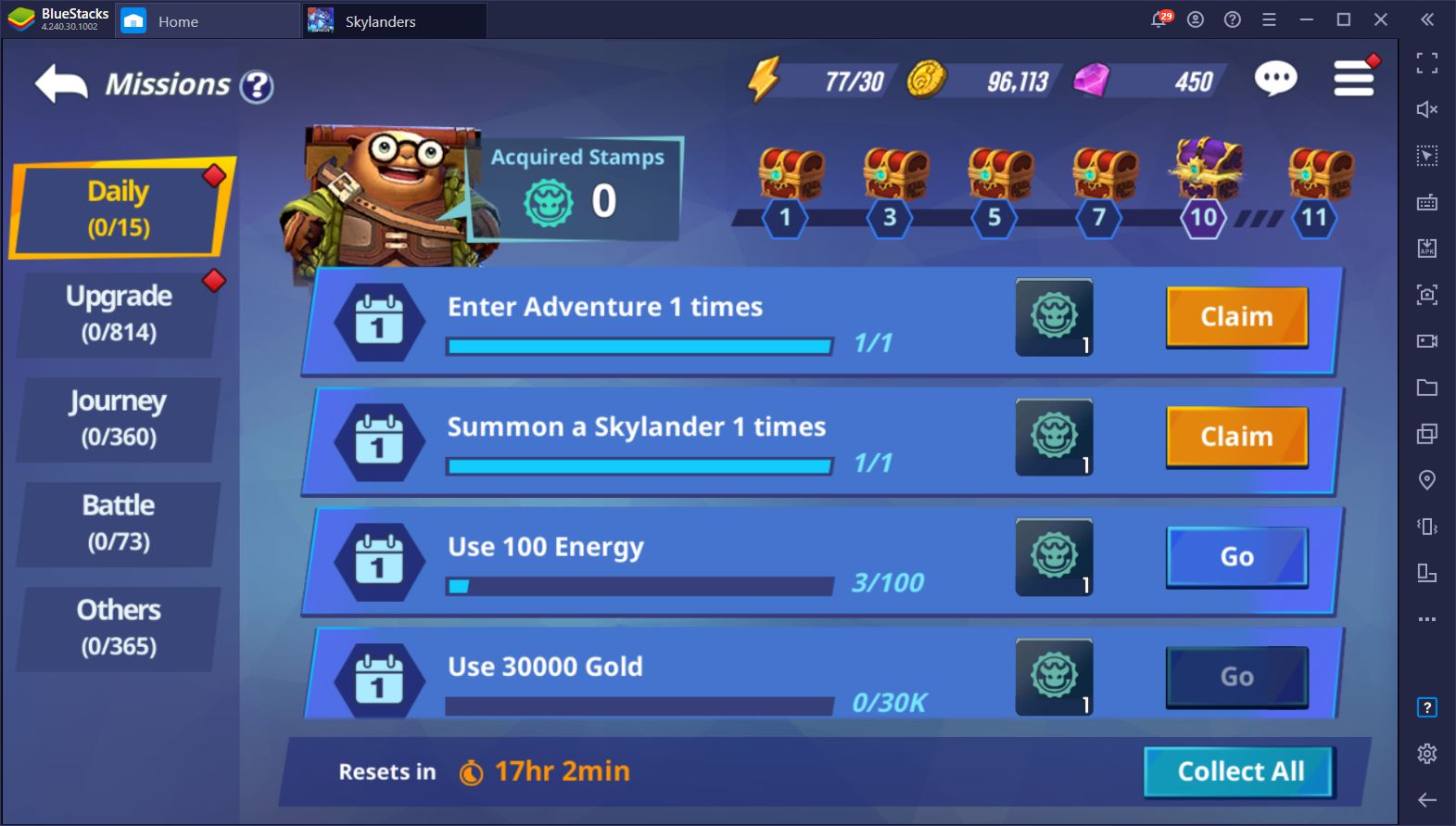 Once you get the necessary Gems, head on over to the Summon menu and purchase the First Pickup Summon. The way this works is that you will summon 5 Skylanders, and you can forfeit the current results and reroll up to 30 times, in the hopes of getting the characters you need.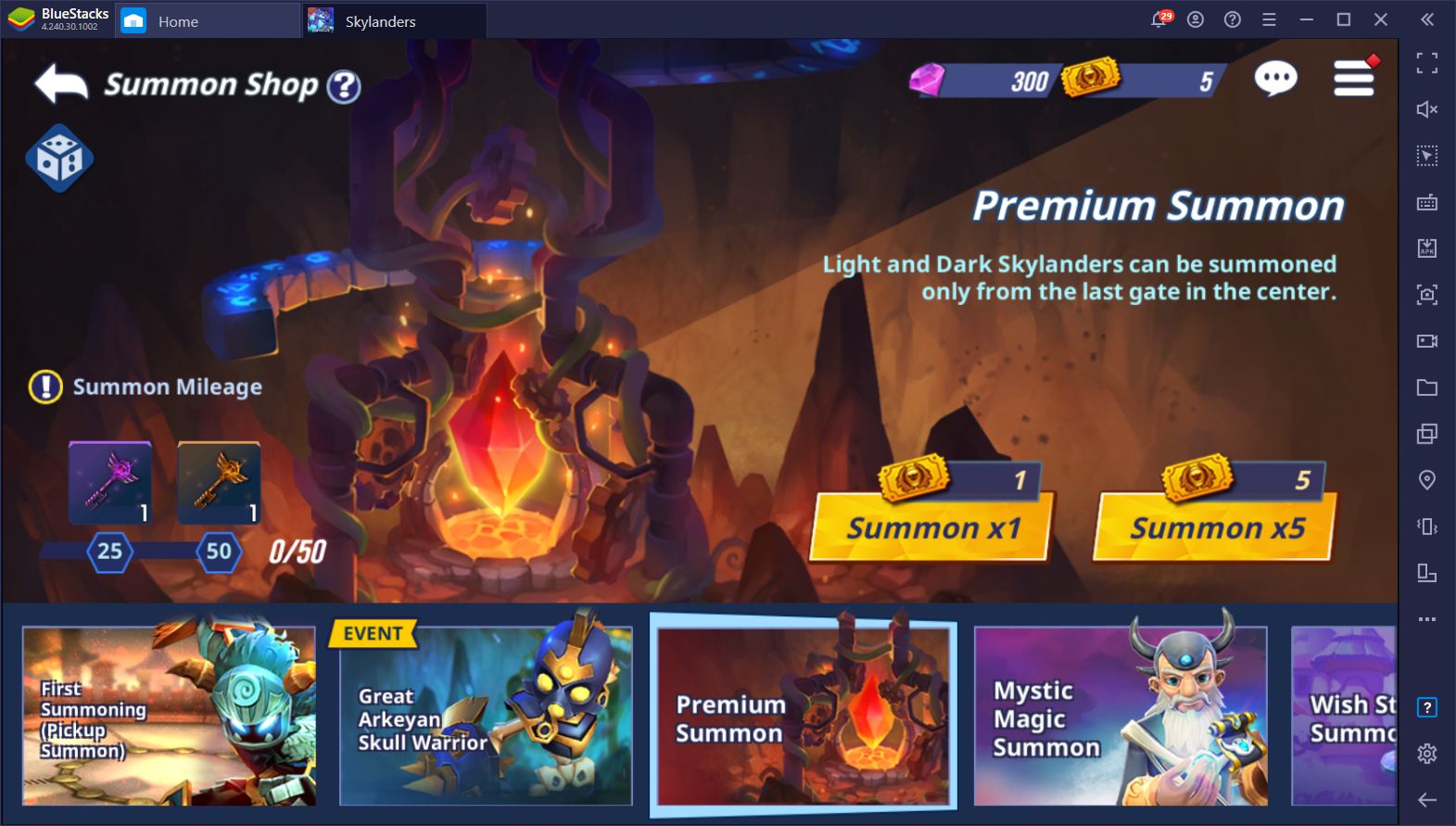 For obvious reasons, grinding to get the First Pickup Summon will definitely make every run take significantly more time. But on the flipside, you'll get a total of 31 5x summons, instead of the regular five per run, and will get to keep 10 powerful characters, 5 of which are basically hand-picked from the selective summoning. Ultimately, it's your choice; whether you want more runs in a shorter period, or take more time per run for those sweet extra summons, the decision is yours, and you now know how to do it in both ways.
Using the Instance Manager to Speed Up Rerolling
While rerolling in Skylanders: Ring of Heroes is relatively quick, with the exception of some unskippable intros and tutorials, it'll still take you lots of runs in order to get a Legendary character as your first pull. And while the goal of the methods we shared above is to perform as many rolls in the shortest period, you can still speed up the process even more by playing Skylanders on PC with BlueStacks.
As we mentioned in our BlueStacks setup guide, playing Skylanders on your computer gives you much better performance and graphics than when playing on your phone. However, our Android emulator also gives you access to a plethora of tools that can help to further improve your experience with this game, one of which being the Instance Manager.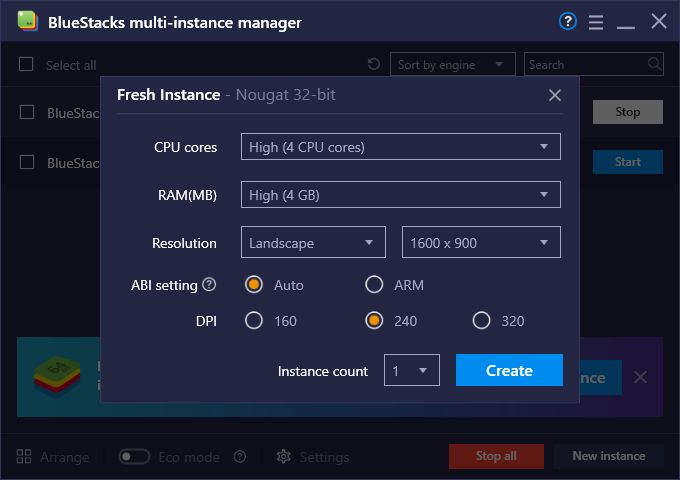 The BlueStacks Instance Manager lets you create multiple instances of the emulator and access the same game with several different accounts simultaneously. For Skylanders, this means that you can reroll using numerous accounts instead of being limited to a single run at a time. Imagine performing 93 rolls per run, instead of the usual 31, using three accounts—if you don't get a Legendary or two in a few runs with this method, then you probably have the worst luck in the world and should stop walking under ladders or breaking windows!
To use the Instance Manager, you simply need to press Ctrl + Shift + 8 on BlueStacks, and click on "New Instance" to create several instances of the emulator. Make sure to set it up to 32-bit OS and assign it enough resources so that the game can run with acceptable performance. Once your instances are set up, you must simply bind other Google accounts and download the game in each.
To make matters easier for you, you can use the Multi-Instance Sync tool to significantly streamline the experience of managing multiple instances at the same time. While this feature is activated, all the actions that you perform on your main instance are replicated on your other instances, which means that you can progress on all your games by simply playing on your main window, while BlueStacks handles the rest for you.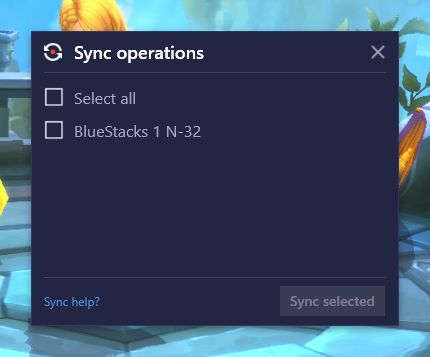 You can find the Multi-Instance Sync tool in the BlueStacks burger menu on the top right of the screen. Click on it to open a list of instances you want to sync with your current window, and start playing! Just remember to be on the exact same screen on every instance (such as on the Skylanders title screen) to make sure your games are completely in sync before attempting to reroll.
Let us know if you have any questions about the Skylanders: Ring of Heroes reroll process. Also, feel free to share your own summonings results in this game. We'd love to see all the cool legendaries you manage to summon!